2012 NAFHA SC Chapter Spring Field Trip (Photos & Species List)
This weekend a group of 10 herpers from Houston, Dallas, Louisiana, & Arkansas took part in the SC Chapters spring field trip. Based out of Lake Livingston SP, we herped a variety of localities in SE Texas and observed a total of 33 herp species including DORs (list at bottom).
Thanks to all of those who attended and especially Jeff Weinell for working to set this up.
Chris
Group shot Saturday Morning: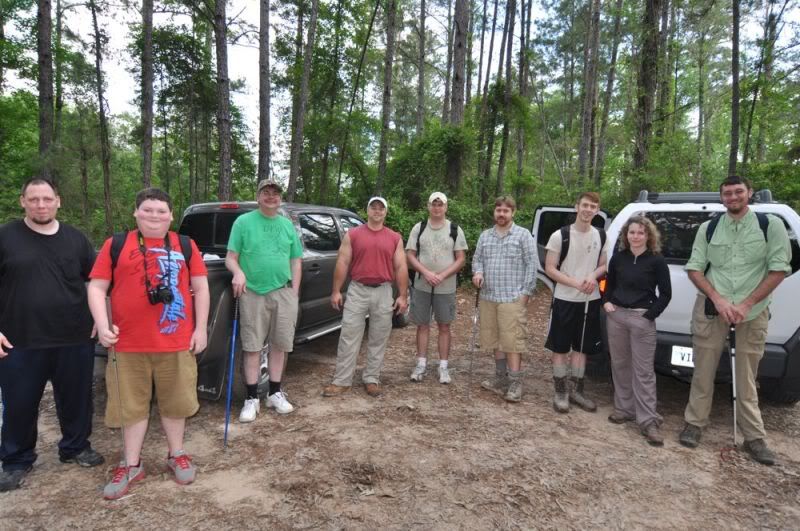 [Left to Right: The Bischoff family (Sam, Stephen, & Tim), Jeremy, Glenn (ksuglennj), Chris (gretzkyrh4), Jeff (jeffro), Alyssa, & Kyle (Soopaman)]
Random Herps & Herpers: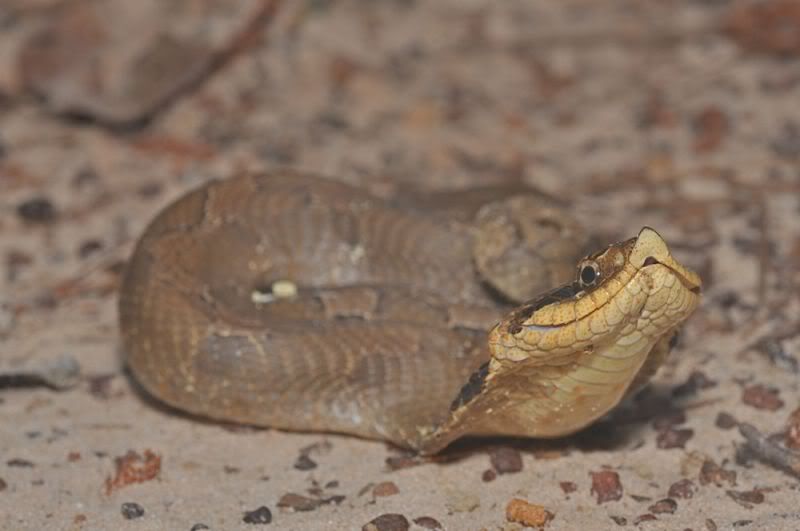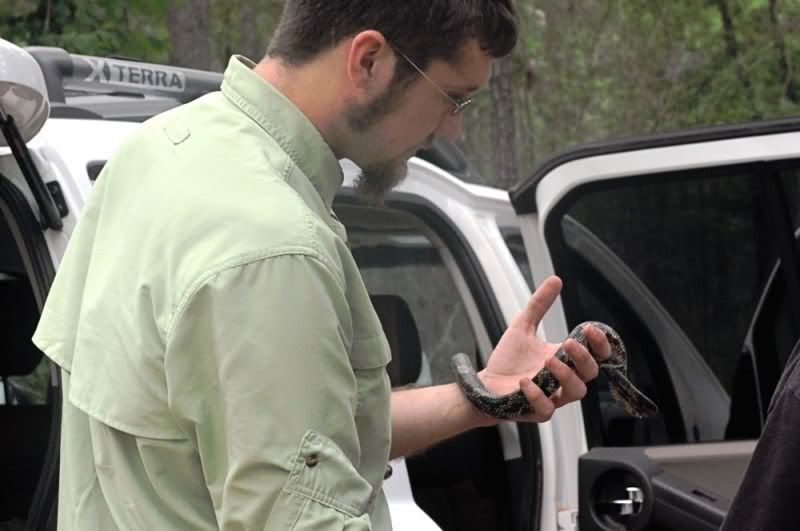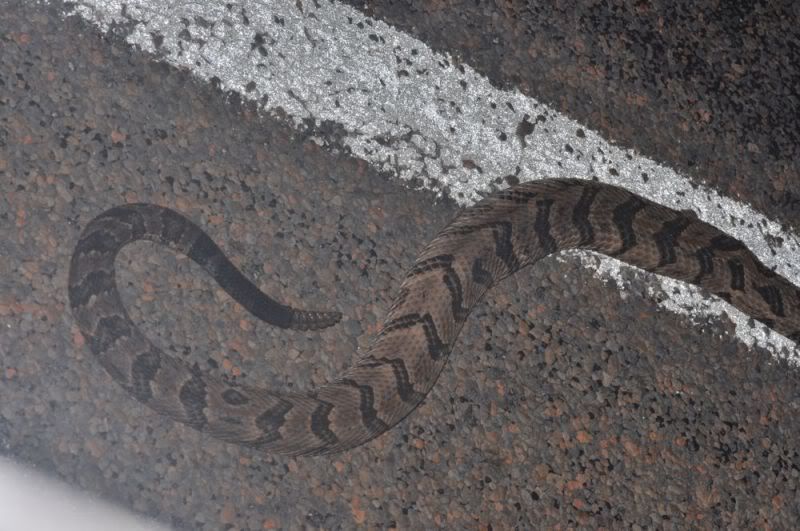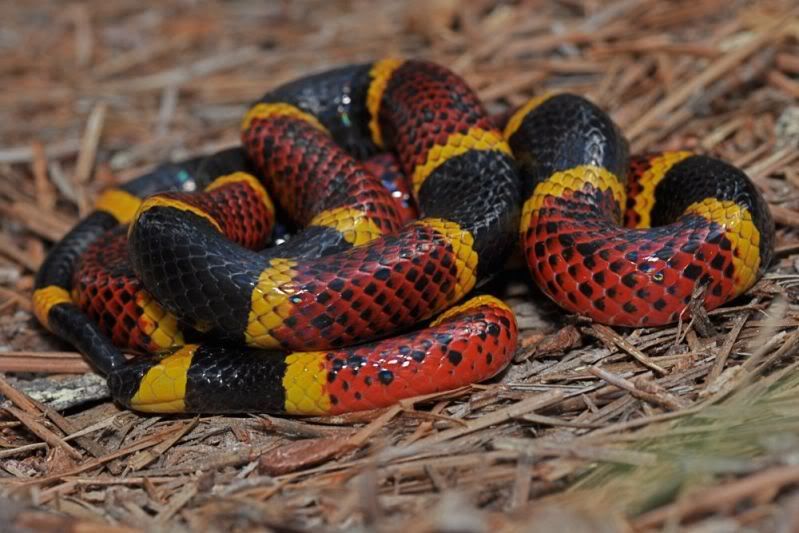 Species List:
Snakes:
Agkistrodon contortrix contortrix (Southern Copperhead)
Agkistrodon piscivorus leucostoma (Western Cottonmouth)
Coluber constrictor etheridgei (Tan Racer)
Crotalus horridus (Timber Rattlesnake) DOR
Farancia abacura (Western Mudsnake) DOR
Heterodon platirhinos (Eastern Hognose)
Masticophis flagellum (Eastern Coachwhip)
Micrurus tener (Texas Coral Snake)
Opheodrys aestivus (Rough Green Snake) DOR
Pantherophis obsoletus (TX/Western Ratsnake)
Pantherophis slowinskii (Kisatchie/East TX Corn Snake)
Nerodia erythrogaster flaviventris (Yellow Bellied Watersnake)
Nerodia rhombifer (Diamondbacked Watersnake)
Storeria dekayi (Dekay's Snake)
Thamnophis proximus (Western Ribbon Snake)
Lizards:
Anolis carolinensis (Green Anole)
Aspidoscelis sexlineatus (Six Line Racerunner)
Plestiodon fasciatus (Five Lined Skink)
Plestiodon laticeps (Broadhead Skink)
Sceloporus undulatus (Eastern Fence Lizard)
Scincella lateralis (Ground Skink)
Amphibians:
Acris crepitans (Cricket Frog)
Anaxyrus woodhousii (Woodhouse Toad/East TX Toad)
Eleutherodactylus cystiganthoides (Rio Grande Chirping Frog) CALLING
Gastrophryne carolinensis (Eastern Narrowmouth Toad)
Hyla cinerea (Green Tree Frog) CALLING
Lithobates catesbeianus (Bullfrog)
Lithobates clamitans (Bronze Frog)
Lithobates sphenocephala (Southern Leopard Frog)
Ollotis nebulifer (Gulf Coast Toad)
Scaphiopus hurterii (Hurter's Spadfoot)
Turtles:
Trachemys scripta (Red Eared Slider) DOR
Terrapene Carolina (Eastern Box Turtle)