Just some clarification on this and your previous post, Dalton.
Though our laws here in TN are just as frustrating to me, all herping life is not dead; you just have to modify your protocol.
First, and foremost, no collecting without a scientific permits, and don't even give the perception of collecting or molesting (i.e. no snake bags, tongs, or snake specific equipment). The "spirit" of the prohibition law is to help LEOs stop commercial collecting. Think like your herping in a large national park!
But, finding and photographing animals while pursuing other outdoor activities is fair game.
With a fishing license you can do much by-catch herping for photos while attempting to collecting bait!
"Section IV—Amphibians and Crayfish
Only northern dusky and spotted salamanders and native crayfish species that are not listed by proclamation as endangered, threatened, or in need of management may be harvested without limit by licensed sport anglers for use as bait.
Amphibians and crayfish species shall not be sold or purchased for bait. Amphibians and crayfish shall not be imported into Tennessee or exported from Tennessee by anyone for bait."
Hiking, fishing, birding, diving, jogging, biking, etc. opens opportunities to get a pic and data base record:
Moving yard debris sometimes produces:
A Tiger in the garden: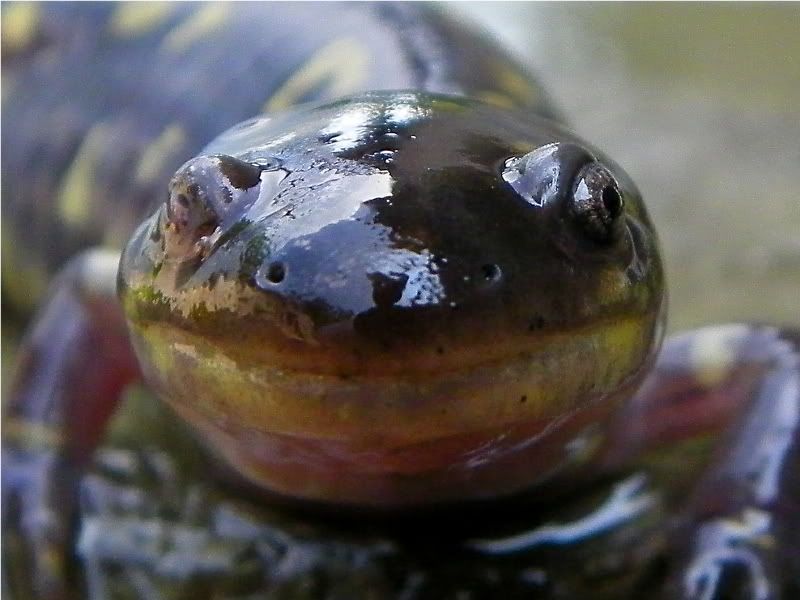 Even walking the dog produces here often!
One of a dozen black rats seen this year!