NAFHA is proud to announce that the Most Contributing Member for 2011 is Steve Bledsoe. In addition to serving as NAFHA's International Coordinator and guiding the arduous Bylaws rewrite, Steve also designed and updated the NAFHA.org site to provide a professional on-line interface for our Conservancy partners.
Along with very respectable Data entry numbers, Steve was also instrumental in helping to set up, and participated in SoCal Conservancy surveys, made local educational presentations and manned the NAFHA booth he largely assembled, at various venues, such as Reptile Shows and Reptilemania at the San Diego Zoo.
Steve manning the booth, with John L. and Ashley…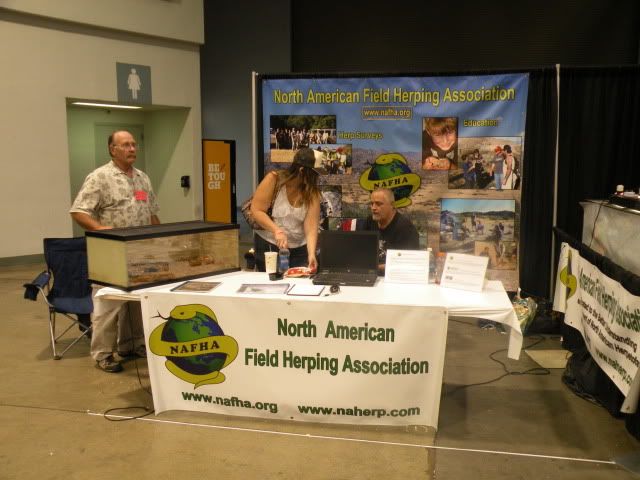 Thank you for the tremendous efforts, and Congratulations Steve!