We have gar at the fish hatchery I work at so decided to have some fun and get a few pics. They are show fish that go to Bass Pro and zoo's so couldn't use hooks. My pole was a fiberglass flag pole from a golf course with about 6 feet of monofilament line. I started by squatting down with the pole in one hand and the camera resting on my other knee. That didn't work out so had to have some help with taking the pics.
For bait I tied on about a 6 inch hybrid bluegill through the lip with no hook so as not to harm the fish. We had a blast fishing like this. One thing I learned was the gar never got spooked except for of course the one that took the bait. That shows how really smart fish are if I had used a hook they would have spooked for sure after catching a couple. The pond also had a tremendous algae bloom which explains the somewhat green water.
[URL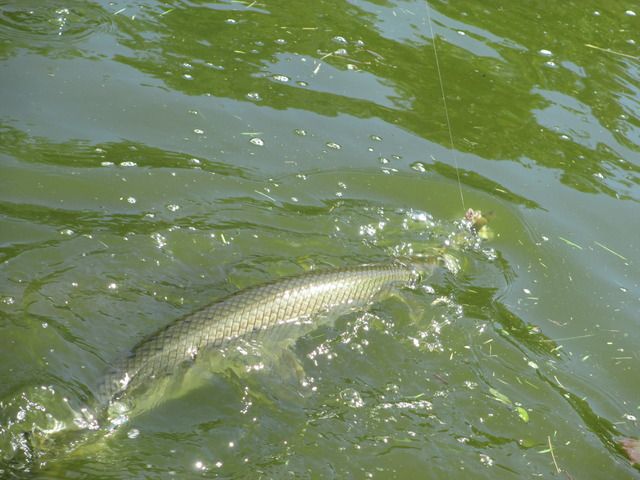 =
http://s142.photobucket.com/user/Gary2s ... 6.jpg.html
]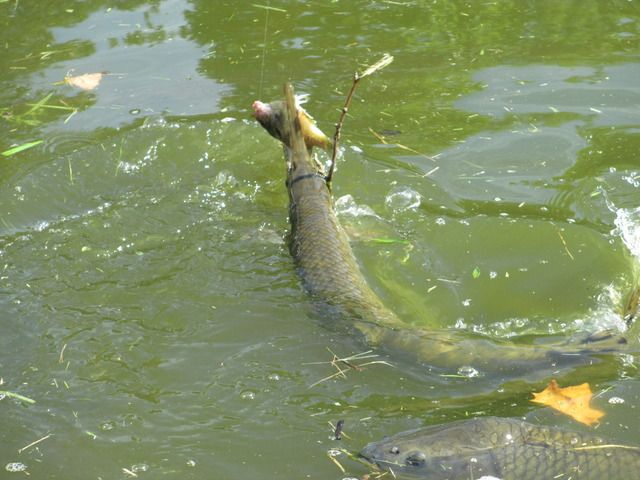 [/URL]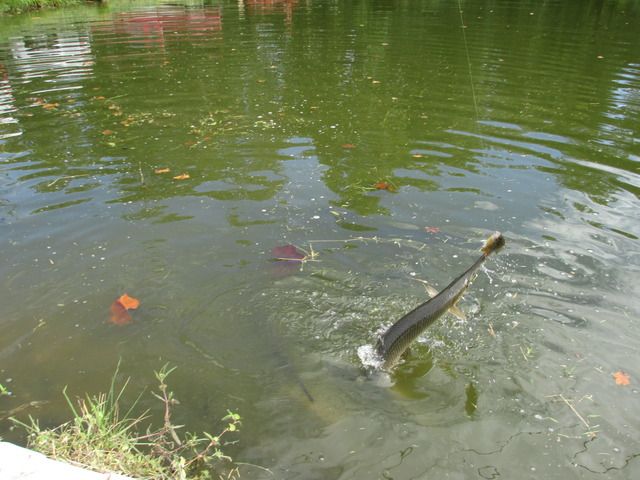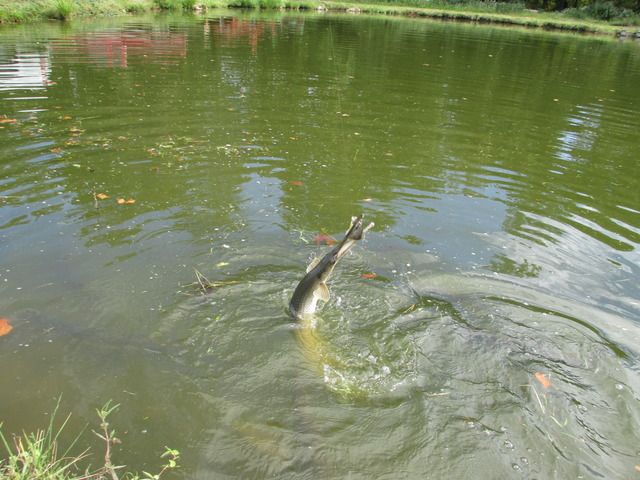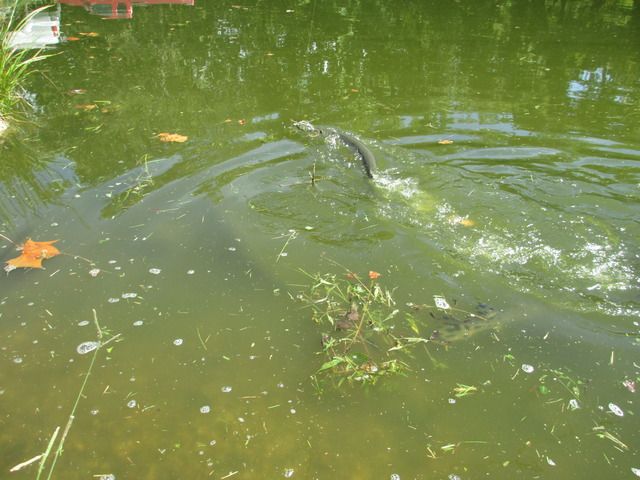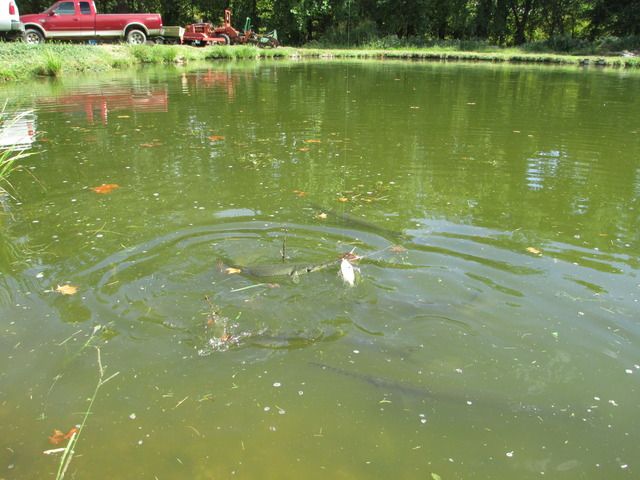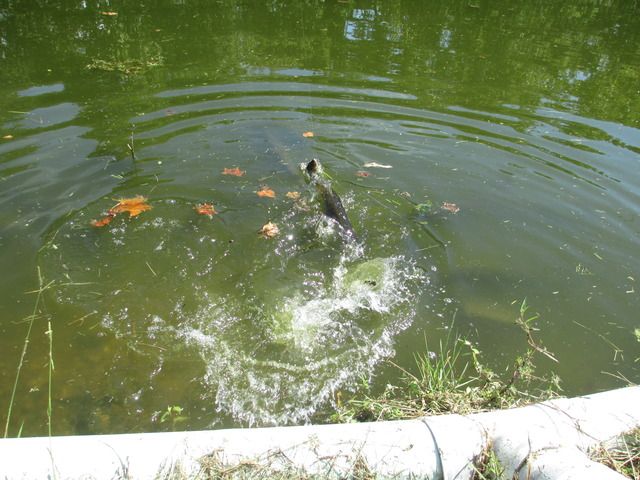 This last pic was my favorite! This gar was airborne! Notice my bait in the upper part of the pic!
Hope this helps the fish forum, I really have a lot to post here but don't want to be the only one!
Happy fishing and thanks for looking!
Gary