Inspired by Jason B's darter post I decided to post my darters, and other fish. Although, this is a different twist on what is usually posted on this fishing forum, but since all (minus 1 which was collected by a friend and given to me) these fish were legally collected by me in the field I think it applies). Anyways, this has been a rough year for me and I had to break down my 180 gallon native fish tank this past spring. I then bought a house and eventually got around to setting up my tank again, but this time I made it in the wall. Here is some pictures.
(I still have to stain the trim.)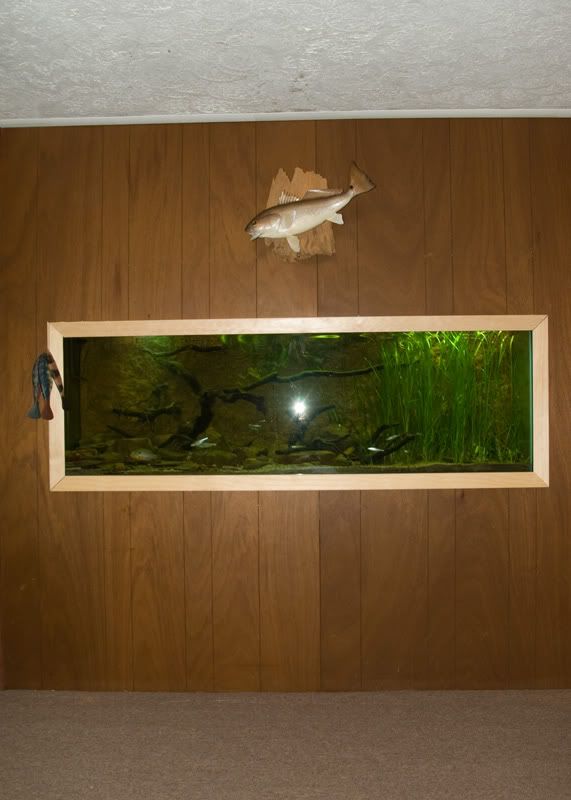 Here is a side view.
I had to give up most of my fish, which are actually being taken care of really well at a native fish display at one of the nature education centers at my work. I kept some of my favorites in a 10 gallon and then a 40 gallon until the big tank was ready to go. Here are some of the fish, both old and new.
Love this Northern Longear, but I need to get him a little girl.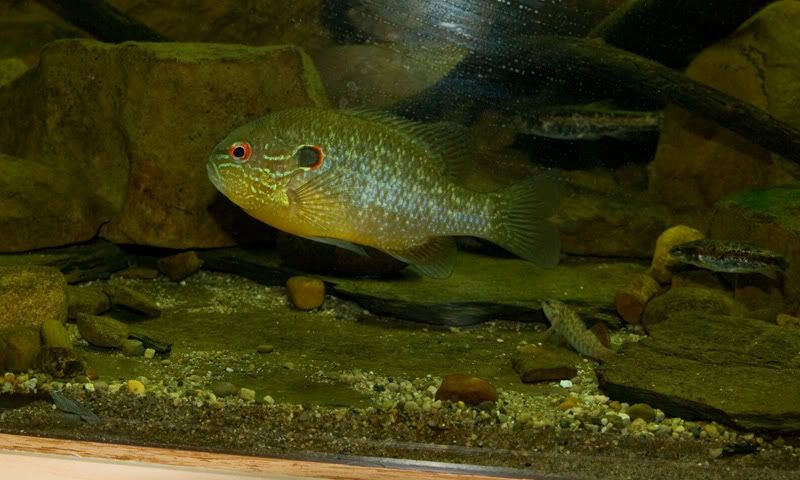 Some of the minnows.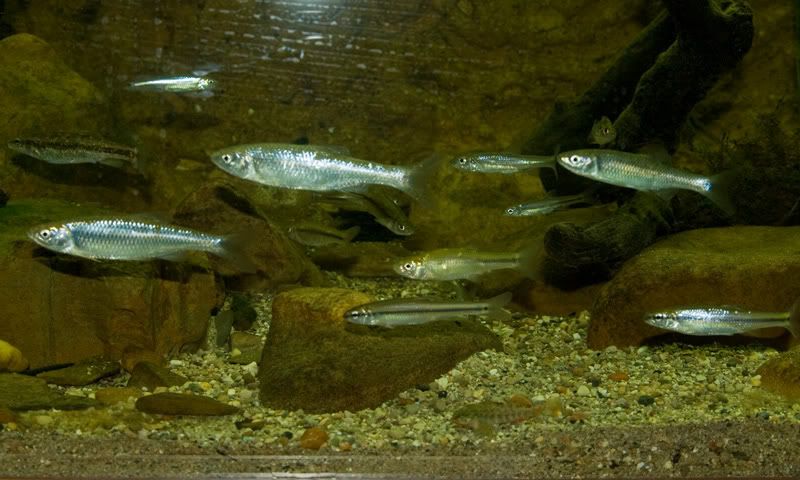 Some of the darters and one of the baby Orangespot Sunfish.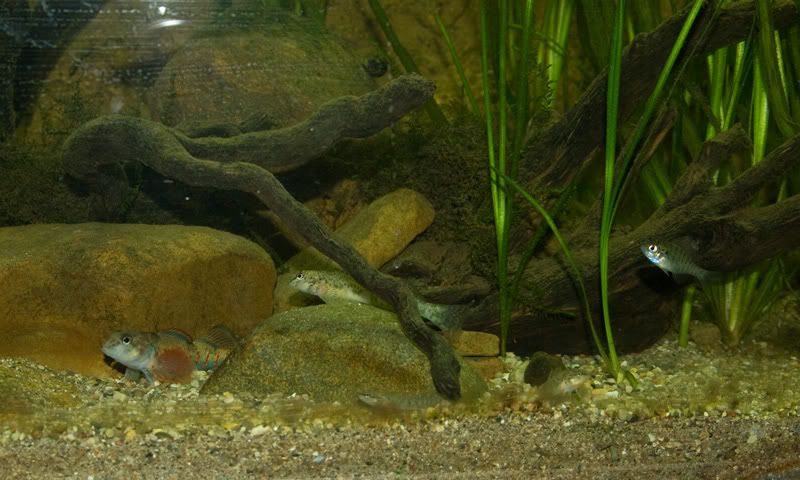 For those of you who are interested, the fish list right now is pretty small as I have been doing small scale stockings but it includes:
Blacknose Dace
Bluntnose Minnows
Fathead Minnows
Silverjaw Minnows
Sand Shiner
Mimic (or Sand) Shiner
Spotfin Shiners
Logperch
Variegate Darters
Greenside Darters
Johnny Darters
Rainbow Darters
Orangethroat Darters
Fantail Darters
Longear Sunfish
Orangethroat Sunfish
And for those of you interested in the plumbing and some of the design. The background is Styrofoam and Great Stuff with a coating of Silicon II and sand. There are openings on the left side (looking from the back) which flow up and over into filter media and through a corridor along the back bottom to another chamber with the pumps are kept. A line runs from the pumps to the bed rock/ rock pile where they create more or less 1-way current. Clear as mud?
Here is a picture.
With water flow.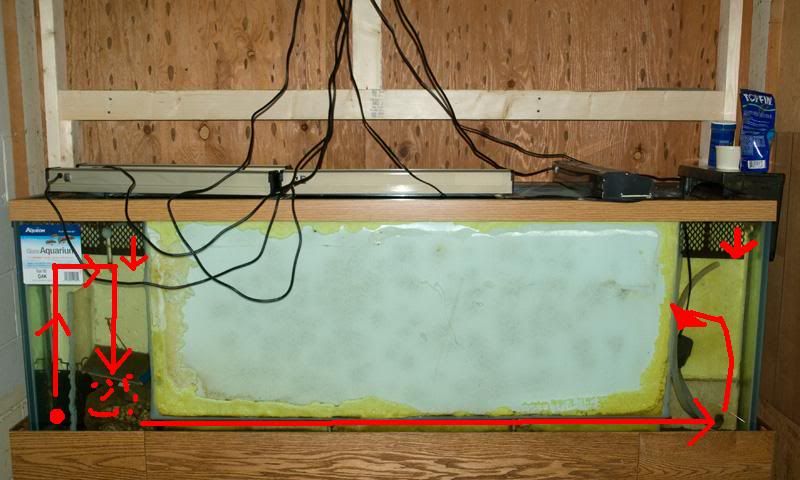 Andy