The wife decided to treat me to a inshore charter trip as a early birthday gift this year. So at about 4:30 this morning we rolled out of bed and made the hour and a half drive out to Slidell, LA. We met up with our guide shortly before 7 and shot across Lake Ponchartrain to the Biloxi marsh along its eastern shore. We started off trying our luck on specks and quickly put 30 pan size trout and a small redfish in the cooler. Though we still had 20 more to reach our limit on specks we began tossing them back at that point (my freezer's not that big) and began concentrating our efforts on reds.
Our guide did a great job of putting us on fish even while battling 20 mph winds and my first cast targeting reds resulted in an explosion as a massive red ignoring my bait exploded onto my popping cork. A quick pitch back into the same hole and I was hooked into a 30+ inch red. Unfortunately it shook the hook at boatside, so no pics of this big boy.
A few spots later, things were back on track with this 27" red stripping a little line before a quick catch and release photo session.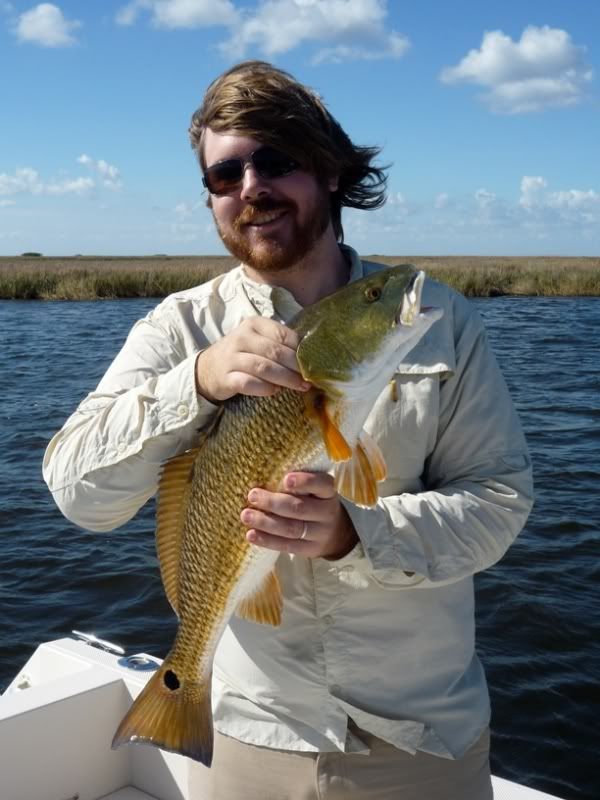 A few dink reds followed as my wife began to get bored watching me catch reds. Thankfully, this double got her back into the game. Hers went 27" and mine (which found its way to the cooler) went 24".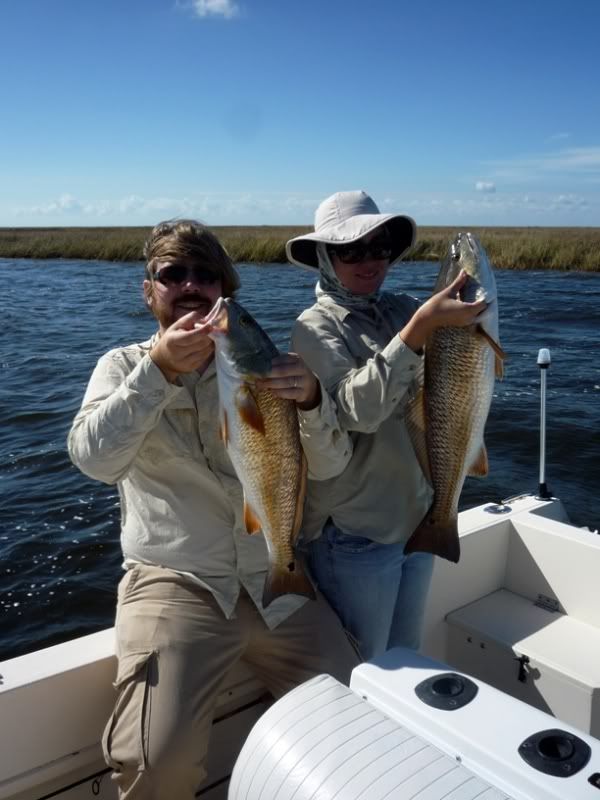 Over the next hour we landed a few more little guys, I landed another 24 incher, and had a big boy straighten a hook after a long run. When the rods were finally hung up, I had totaled 8 reds on the day (plus the 2 large ones lost).
My wife had really wanted to see a flounder on this trip, so before calling it a day our guide detoured to one last spot. We hoped to hook into one or two small flounder quickly for my wife to see. Instead, I ended up hooking into this 19" beast (photo'd with the one of the 24" reds).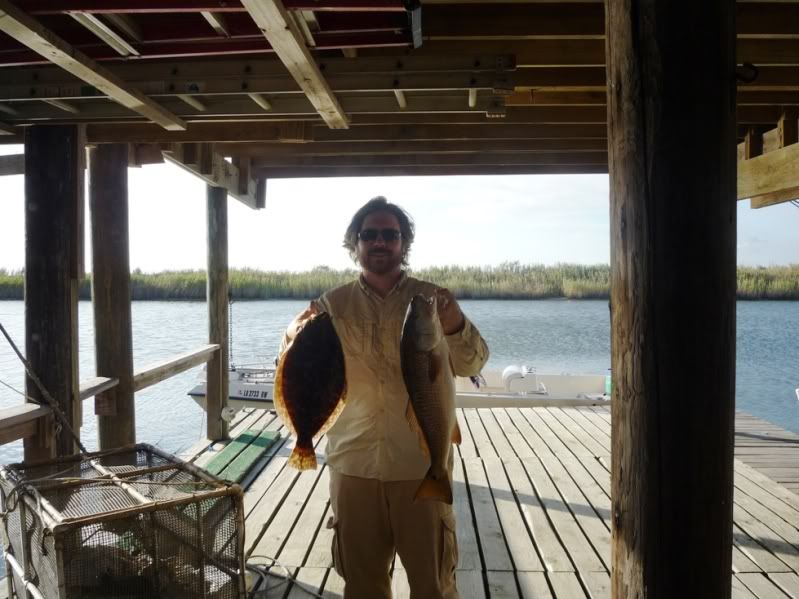 With that we called it a day. We were already well behind our projected end time and the captain's girlfriend was calling him to check in with increasing regularity. Here are 2 last shots of the cooler and cleaning table to end with.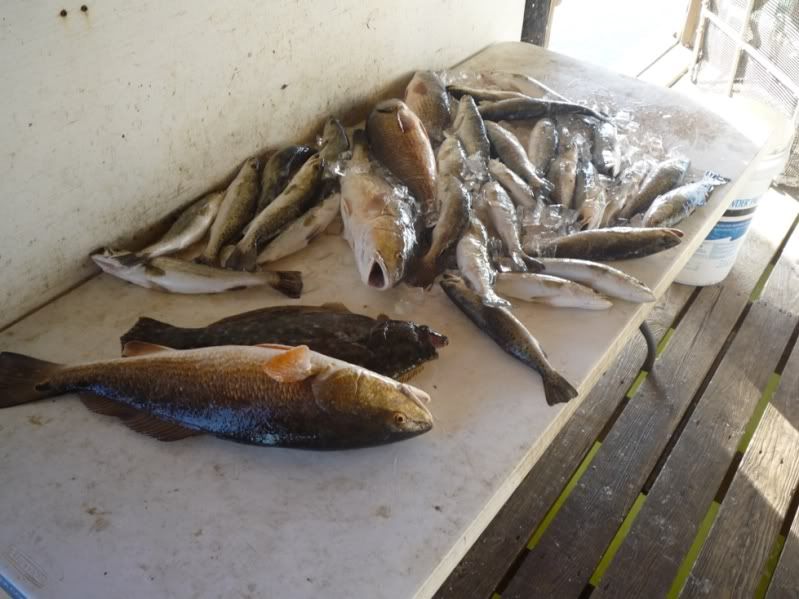 When things warm up in the spring, I may need to go drop my kayak back in the marsh somewhere and see if I can't get one of those big reds to take me for a ride.
Chris