I'm usually not much of a birder, but being in completely new habitat in the mountains made me want to photograph the beautiful birds I was seeing. I saw pretty songbirds all week, but 90% of these species in these photos were seen in the first 4 hours of a great morning hike I did across a ridge and into a mountain valley. I had to make these IDs very quickly in the short time I had with a local field guide, so I'm unsure on a lot of them and would appreciate help. Here's what I saw:
Pale Blue Flycatcher (Cyornis unicolor) – one was perched together with several minivets, but I didn't get a picture of the lovely color combination in time
Female Long-tailed Minivet (Pericrocotus ethologus) (or some minivet species)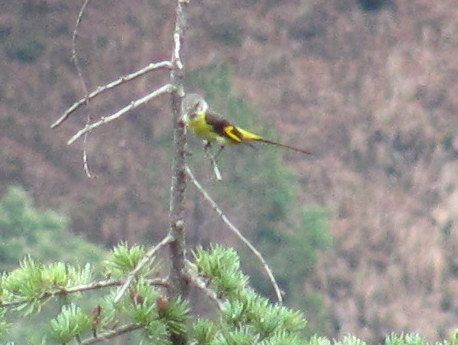 Black-throated Tit (Aegithalos concinnus)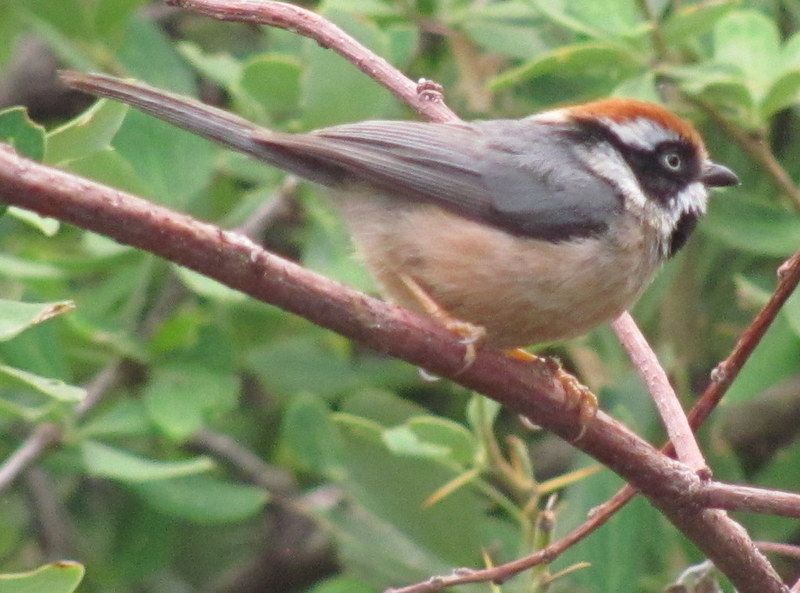 Himalayan Woodpecker (Dendrocopos himalayensis)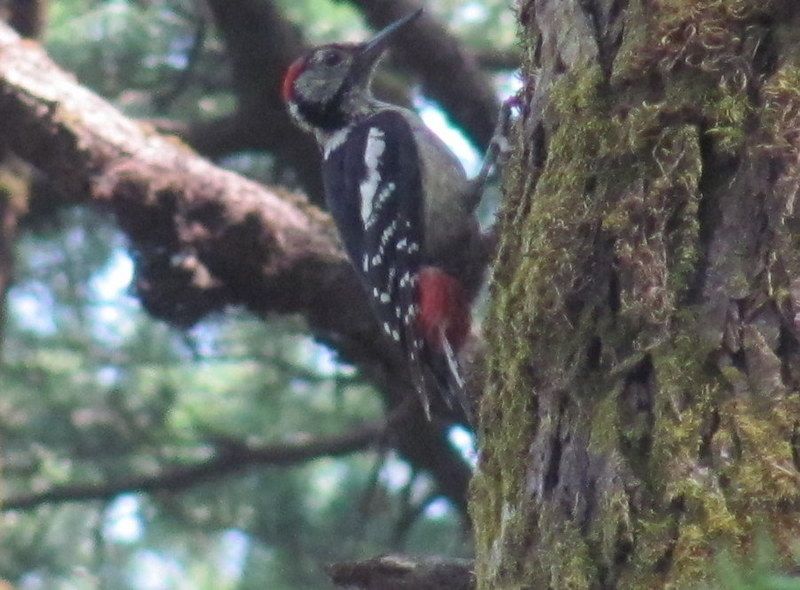 Grey-hooded Warbler (Seicercus xanthoschistos)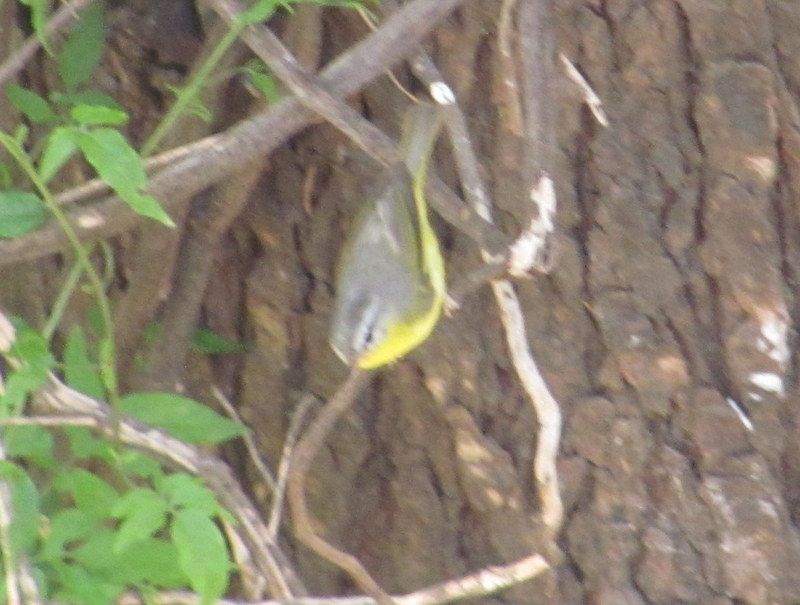 Green-backed Tit (Parus monticolus)
Rufous Sibia (Heterophasia capistrata)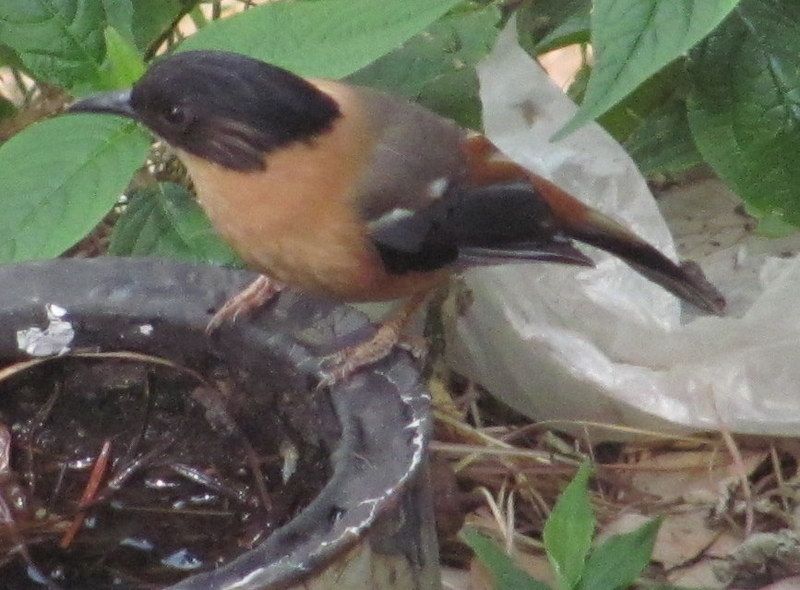 Some sort of Babbler perhaps?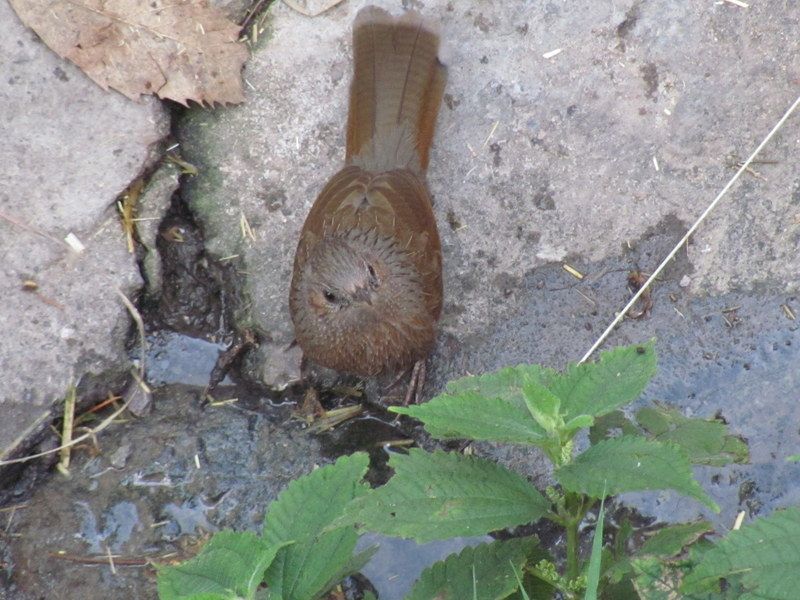 Large-billed Crow (Corvus macrorhynchos)
Some sort of Drongo? Perhaps Ashy Drongo (Dicrurus leucophaeus)? It was a foggy early morning on the ridge so I didn't get the best idea of color: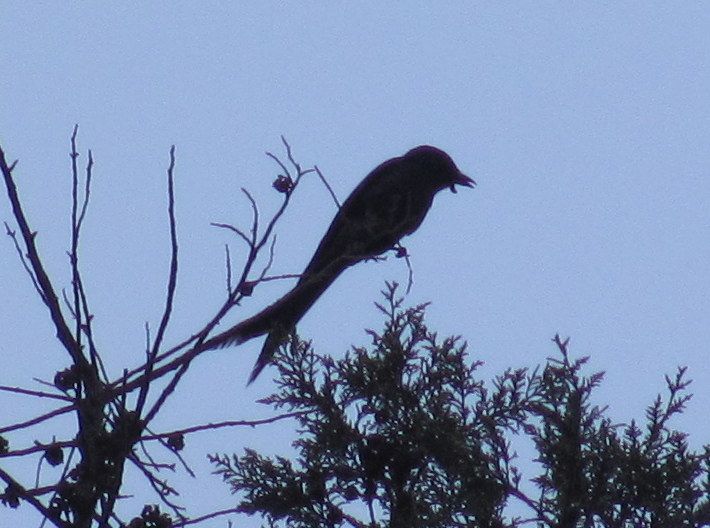 Striated Laughingthrush (Garrulax striatus)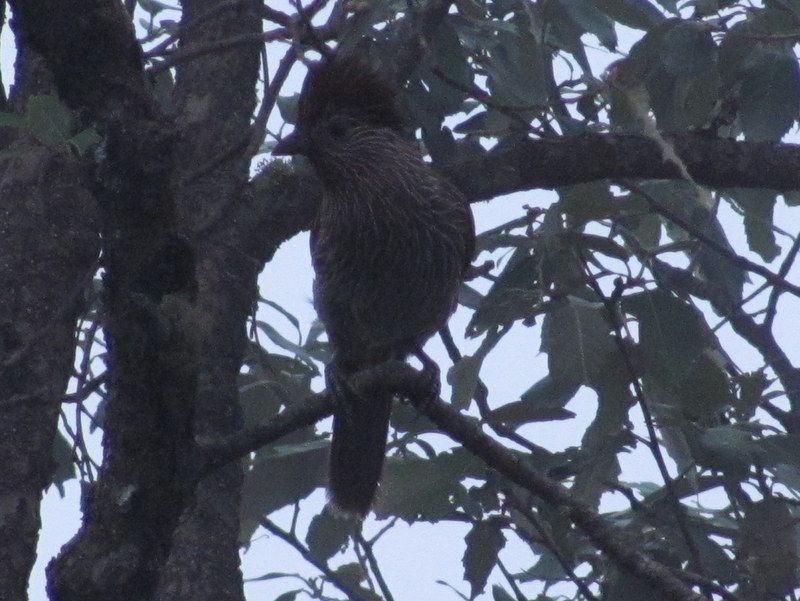 Amazing Stag Beetle (2-2.5" long) that was trying to traverse a 500' long power line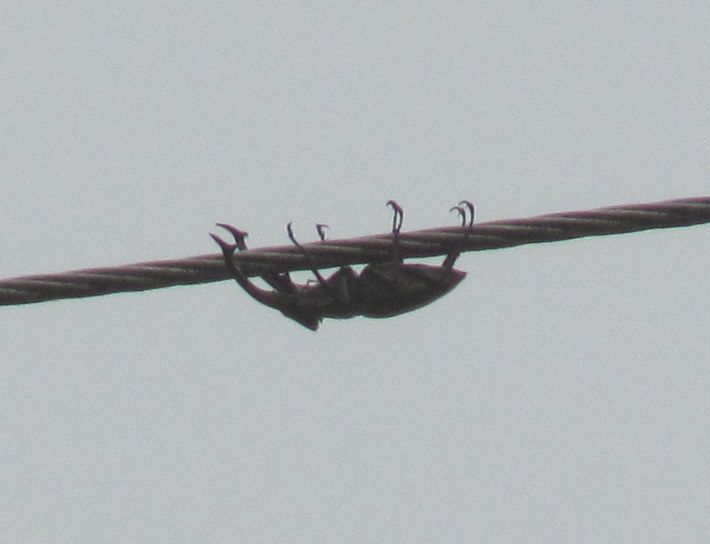 He's got a long ways to go….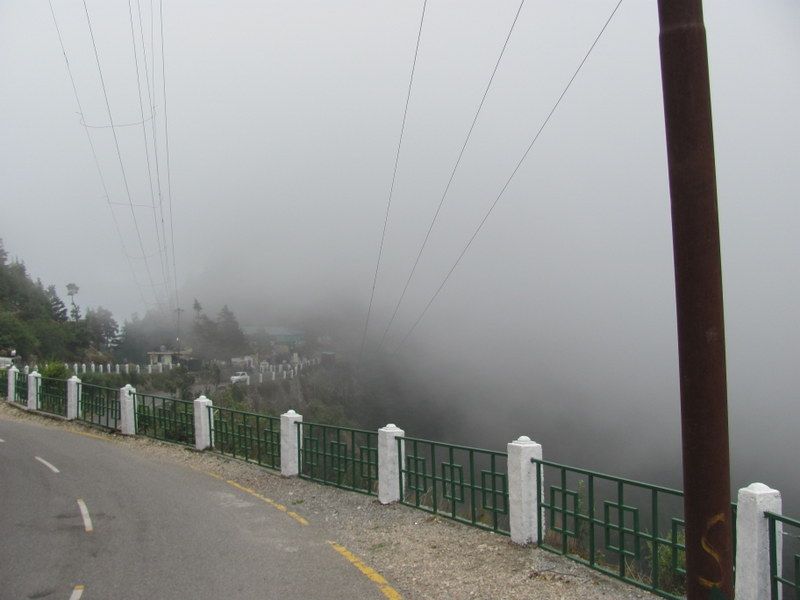 Oriental Turtle Dove (Streptopelia orientalis)
Red-billed Blue Magpie (Urocissa erythrorhyncha)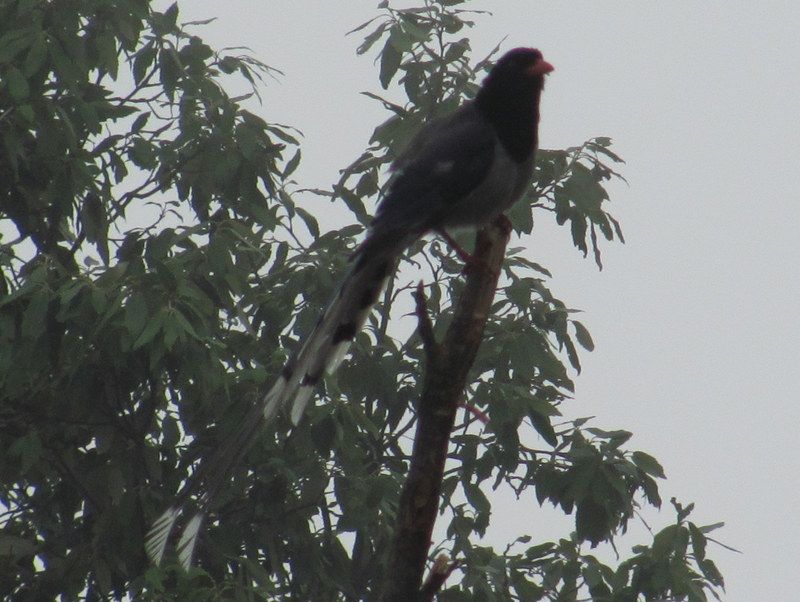 Rufous-bellied Woodpecker (Dendrocopos hyperythrus)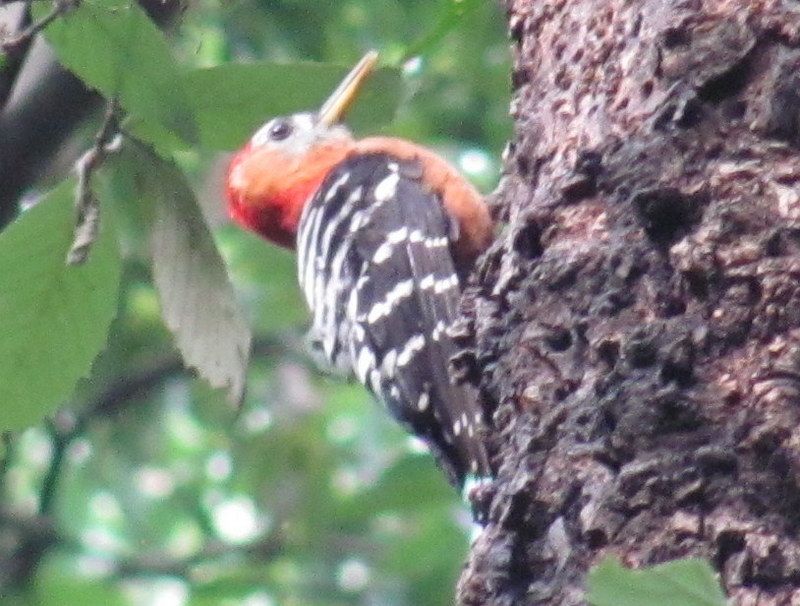 Grey-headed Woodpecker (Picus canus)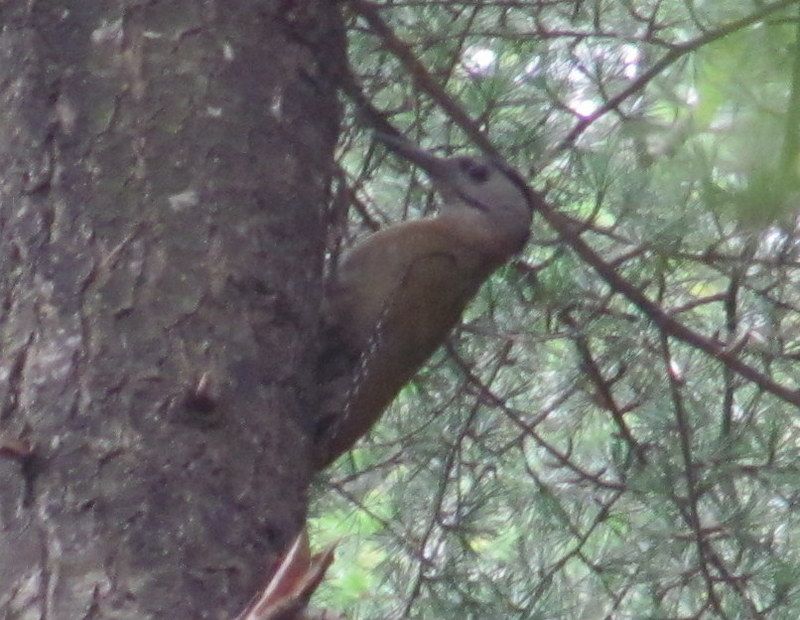 Lesser Yellownape (Picus chlorolophus)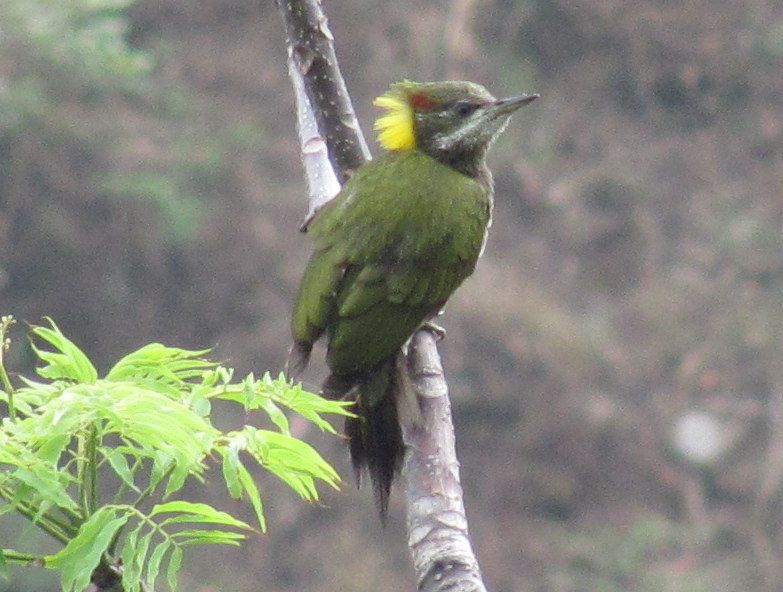 Slaty-headed Parakeet (Psittacula himalayana)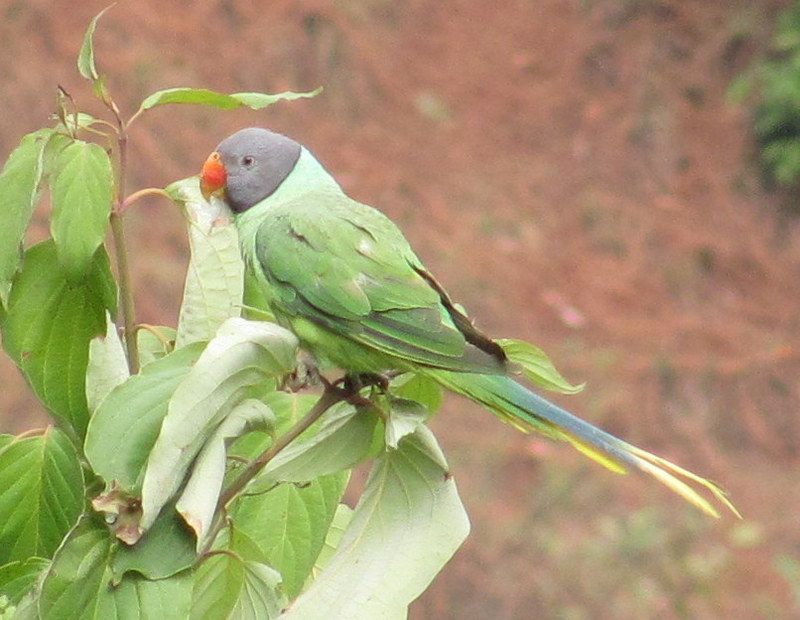 Great Barbet (Megalaima virens)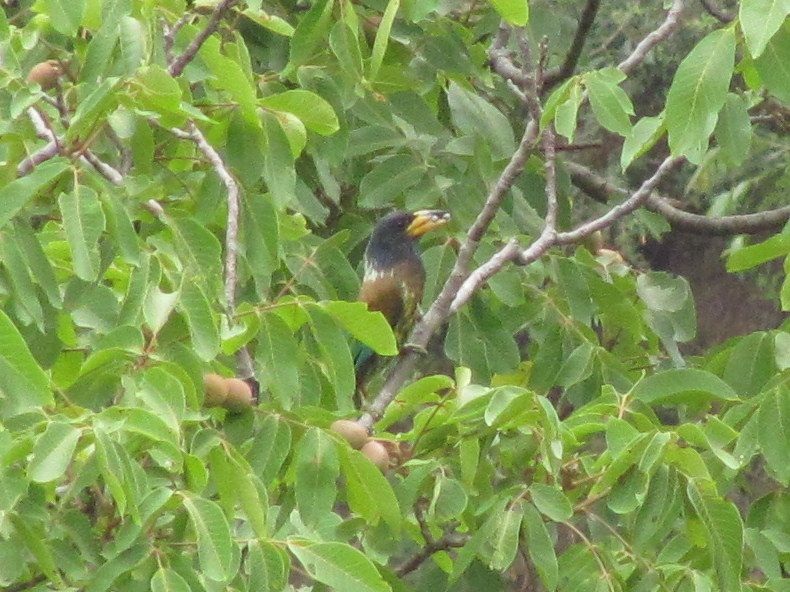 View of the valley. The villagers who farm this valley have to walk anywhere from 3 to 10 kilometers to get to the nearest road.
Possibly Black Bulbul (Hypsipetes leucocephalus)?
White-throated Laughingthrush (Garrulax albogularis)
Himalayan Bulbul (Pycnonotus leucogenys)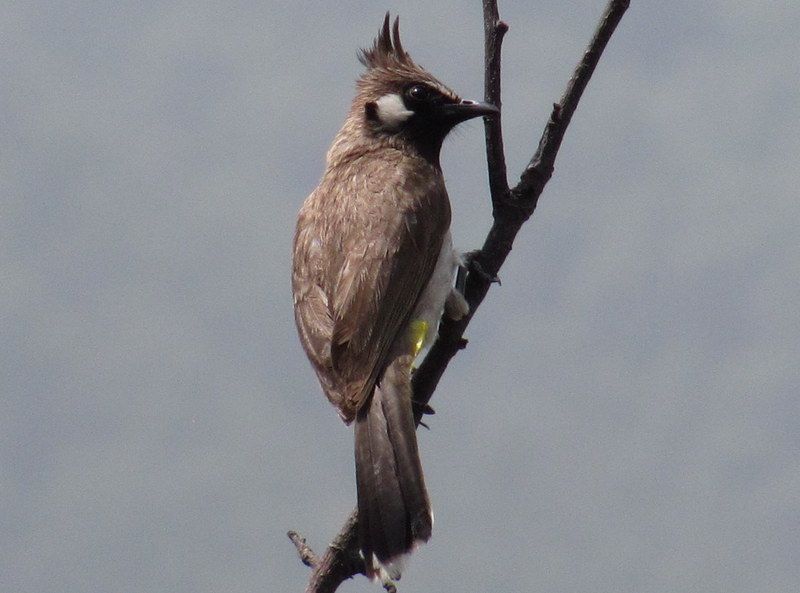 Perhaps Piculet, maybe Speckled Piculet?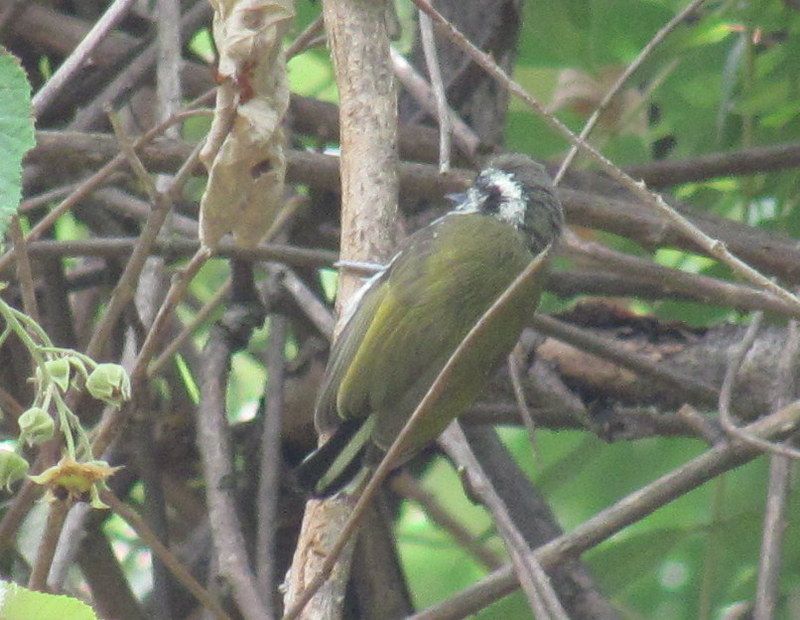 Grey-headed Canary Flycatcher (Culicicapa ceylonensis)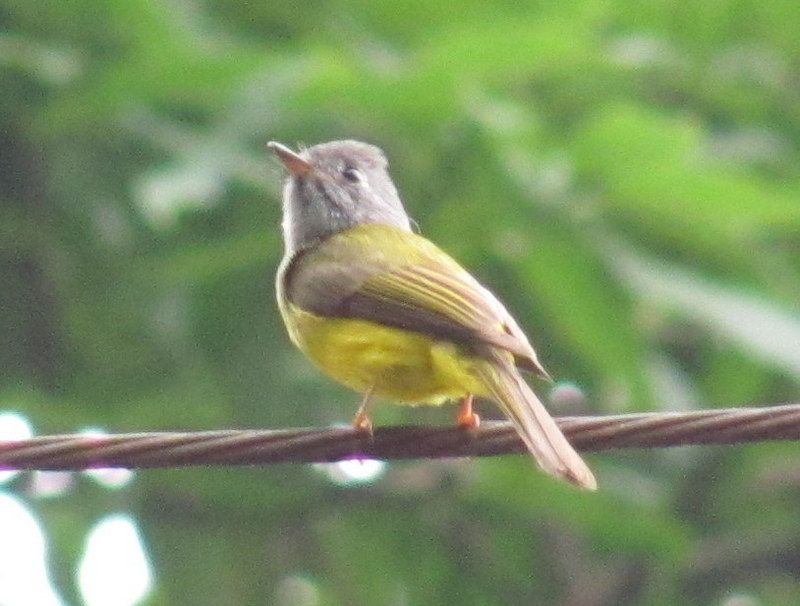 I hope the birders enjoy this as much as I did. Thanks for taking a look.