This female Varied Thrush showed up in our backyard on December 15, 2012 and is still here as of January 21, 2013.
Here's a few pics: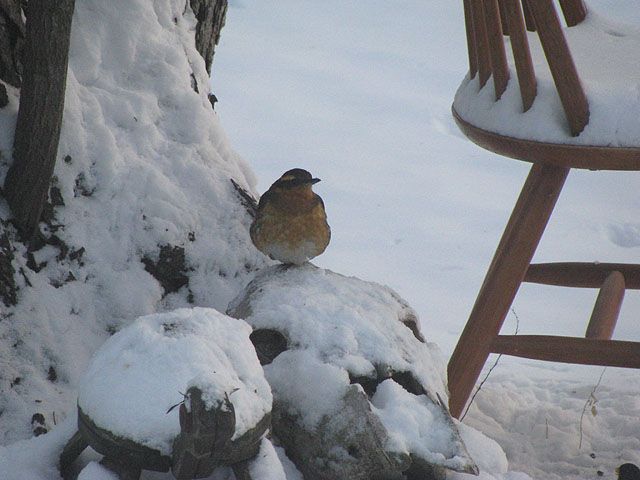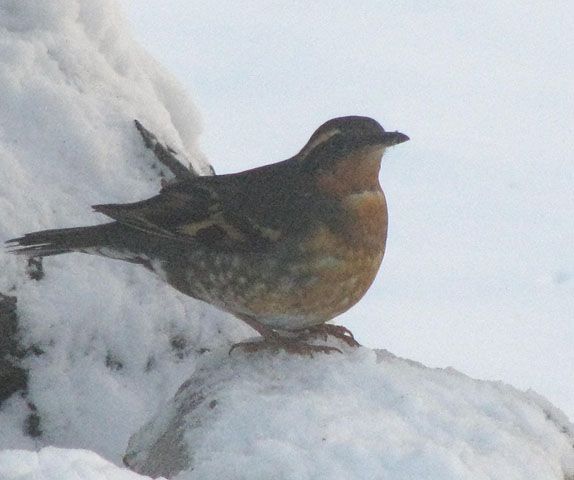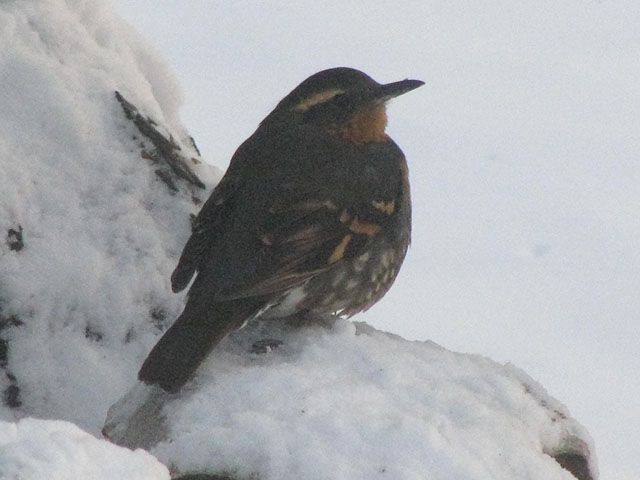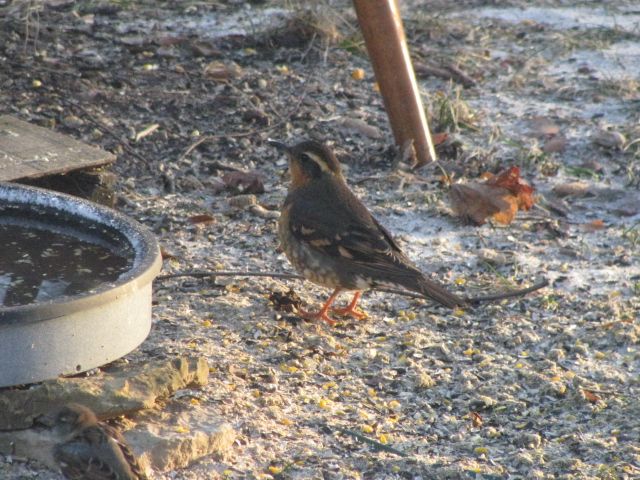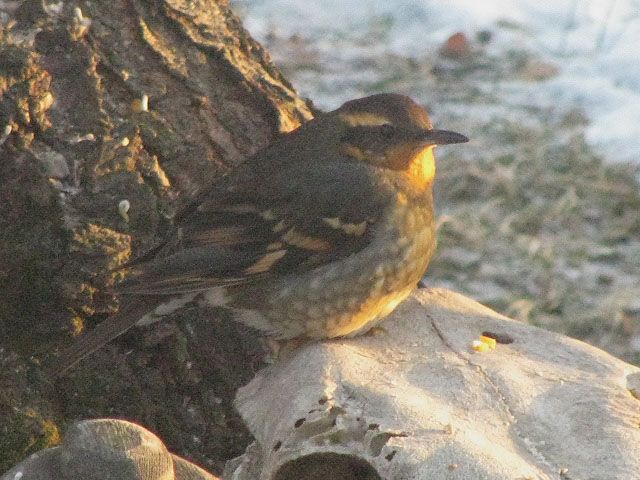 Here's a couple of videos.
Video #1 late morning:
Video #2 late afternoon:
Birdy's a hot item, as we've now had at least 7 Birders make a special trip (some nearly half way across the state!) to either catch a brief glimpse of it from the street, or by watching an extended view from right here at our kitchen window.
Thank God for birds! 5 months is a long to time for poor northern herpetologists to go without seeing anything crawling around.