Dark and ominous, Smaug rests on his vast hoard of gold and precious stones. Listless, he appears, but do not be fooled, o fellow wanderer of these forests - the great dragon will never let his guard down. You doubt my words? Behold the wisp of smoke from the beast's nostrils ....
To the learned scholars of Minas Tirith, Smaug is known as
Aeluroscalabotes felinus
. The children of the Elves, Dwarves, and Hobbits, with the irreverence of their young years, mockingly call the beast "Cat Gecko", for he curls his powerful tail around his body when he rests, and he moves slowly on the hunt, creeping up on his prey before he pounces, much like a house cat stalking a mouse.
Smaug lives deep in the darkest forest, among the great, ancient trees, where life requires sharp claws rather than finger pads. Few mortals ever venture close to his lair, and even fewer are the times Smaug leaves his forbidding mountains. But last Sunday night was just such a time, and our little fellowship was fortunate enough to cross his path. Well, to be frank, he actually crossed ours. Whether he was on his way to seek out the dragon lady of his heart (it was going on Valentines' Day, after all); or whether he was out for an after-supper constitutional, we shall never know. What we do know is that he suddenly appeared in the middle of the horse-cart road, and, after we had drawn closer, tried to flee to the other side in jerky, vertical hops that did not really propel him forward very much at all. We were already weary from an intense, yet unsuccessful hunting excursion along the edges of Smaug's realm, so we swept the formidable creature into a bag and headed home. There we transferred him into our
Dragon Inn
for overnight guests, gave him a few mealworms for company and amusement, and bade him good night.
Word about our heroic deed traveled like ball lightning, and the next evening, the townsfolk thronged our house for a glimpse at the cause of their nightmares. (Why, they arrived in such numbers that we ran out of scones and even tea long ere midnight!)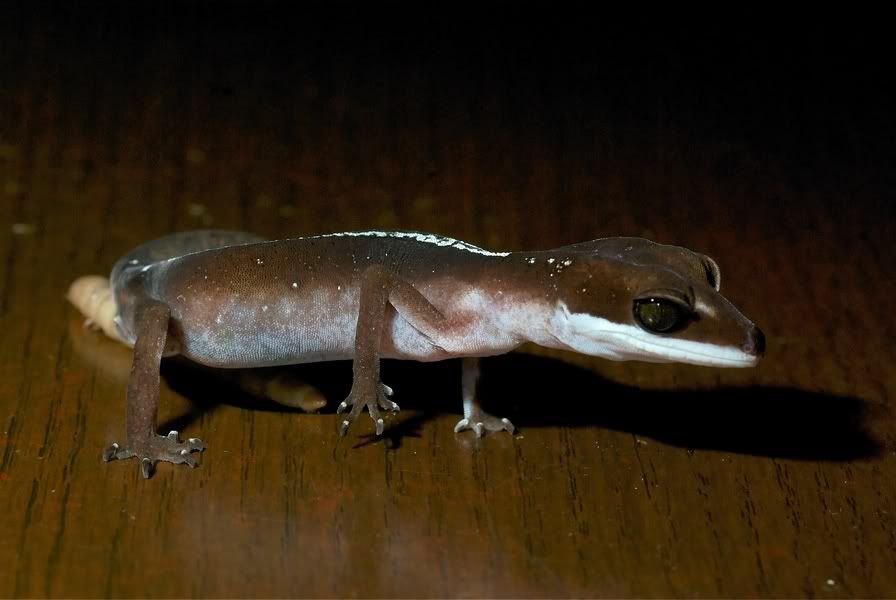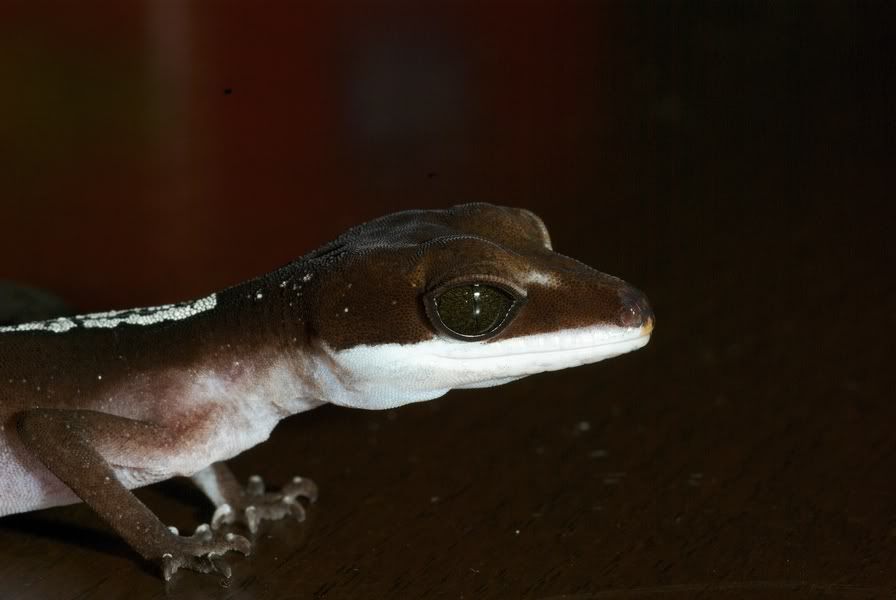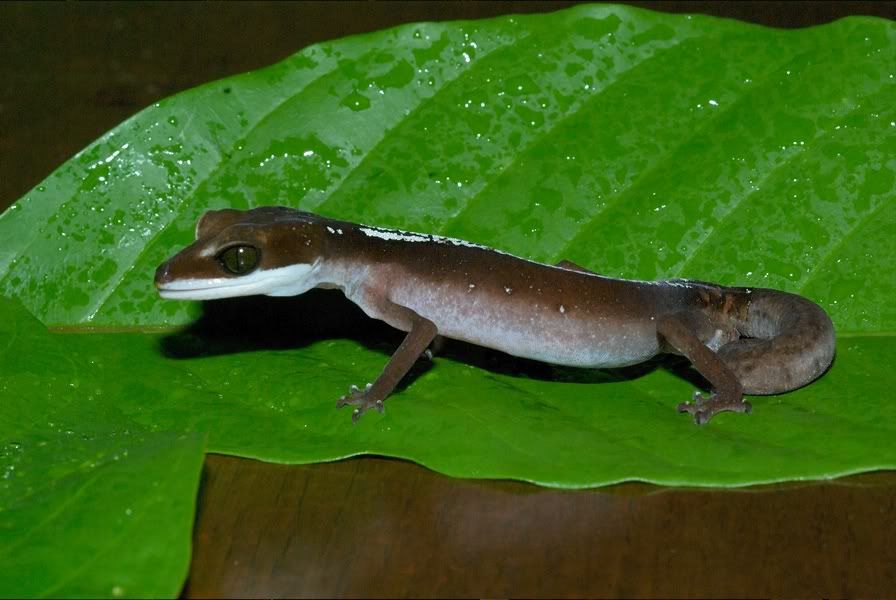 Facing the unspeakable beast - luckily, protected by a magic light box.