Someone told me the other day that he wanted to see some more cultural stuff from Borneo. I replied:
"
I'm not really a visual anthropologist. Dances, architecture, costumes, nose rings, all that doesn't really interest me. What DOES interest me is stories about indigenous life. Whenever we hit a kampong (village) on our travels - and we hit a lot - I try to get the locals to tell us stories about their life in general, about life in the old headhunting times under the Brits, about how things have changed since then, about their relationship with their natural surroundings etc. I can listen to that stuff for days on end, and I don't give a shit if the narrator is wearing a bamboo skirt decorated with hornbill feathers or a greasy "Obama Is My Homeboy" T-shirt.

But occasionally I do shoot the odd cultural scene, and I'll put them up in a separate post soon.
"
This is that separate post.
Sarawak is a truly multi-cultural environment. There are over 30 indigenous and mostly animist tribes, and they represent the real culture of this state, no matter what the non-indigenous Muslim Malays will tell you. Here are a few photos from a trip into the hinterland of the Hose Mountains (Kapit district) my son took last Christmas with a few friends. These friends are local nature photographers/waterfall hunters, and on that trip they saw in one single morning about 20 hornbills from seven species doing their thing around a waterfall (no pix, though, they observed the birds from the comforts of the ice-cold water

)
Kapit has a few cars and a few roads, but none of those connect to any other road in Sarawak. To get there from outside, you need to take these express boats. Noisy as hell, but just as fast. (
Most pix in this section by James Lee Onn
)
Longhouse life. People have cell phones, but no reception. Children play with spinning tops they carve from hardwood. Hard times, but they're in general a jolly bunch (with a powerful boozing culture, which may be related to the jolliness)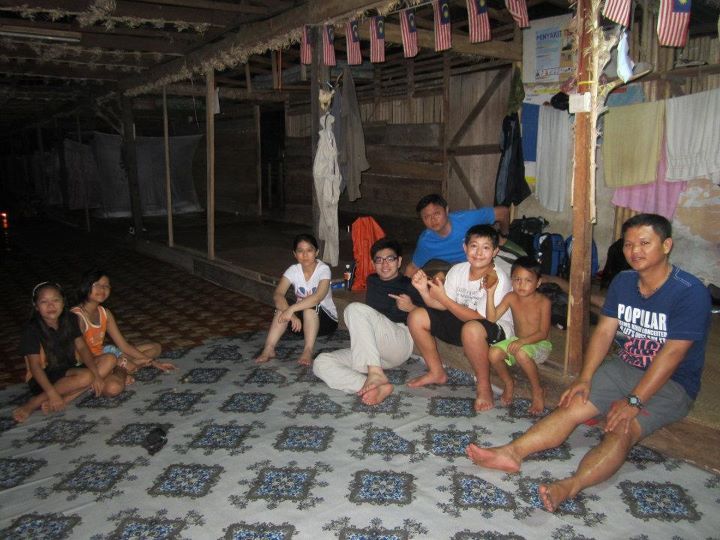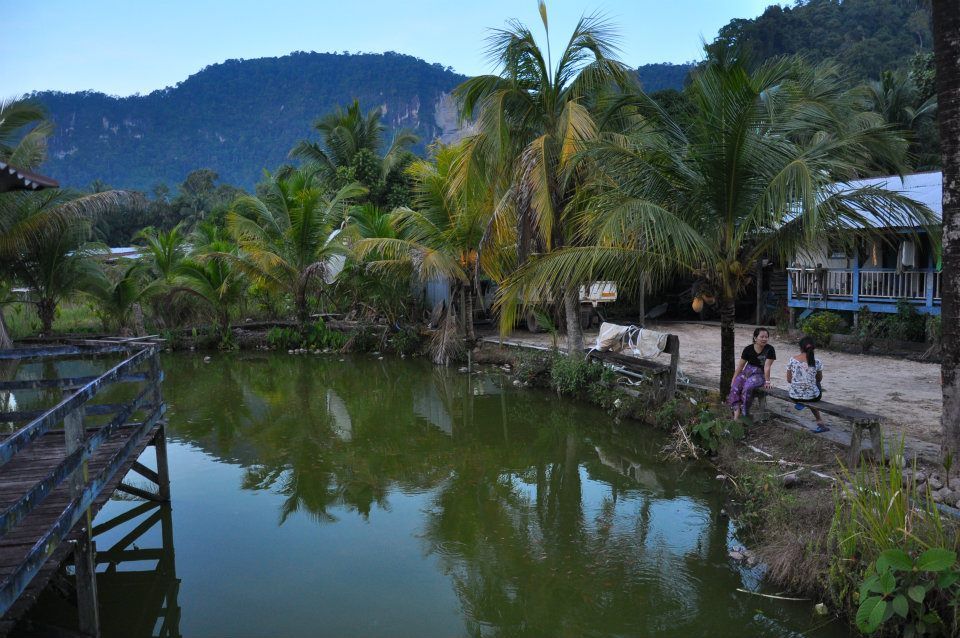 A typical wall mounting in a headhunter home.
Out there, you gotta work hard for your dessert.
The Hose Mountains are one of the hardest places in Sarawak to get to. They're too steep for logging, so they've been declared a "Totally Protected Zone" (translation: propaganda bullshit for foreigners.). But they sure are majestic.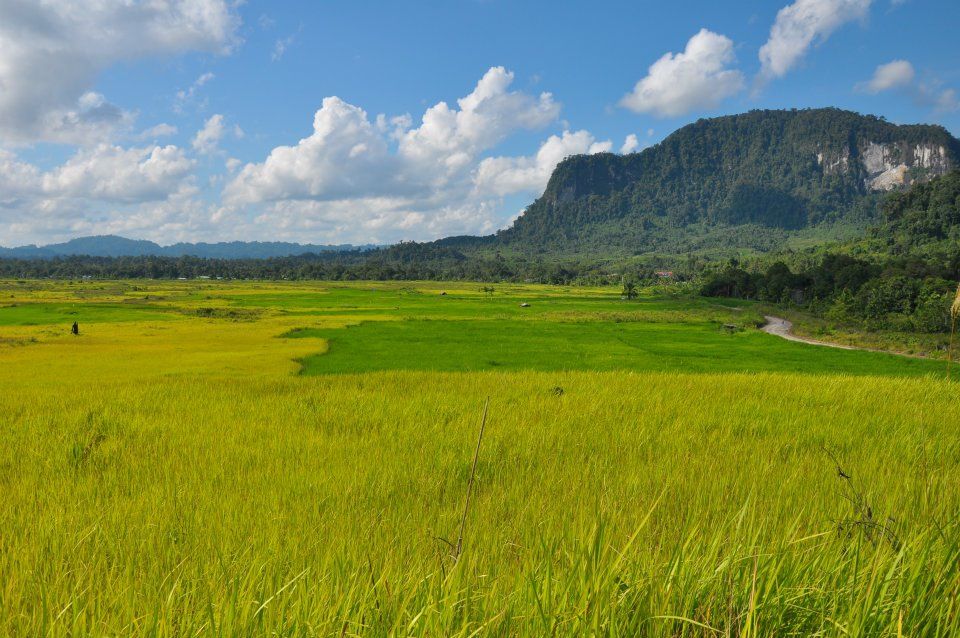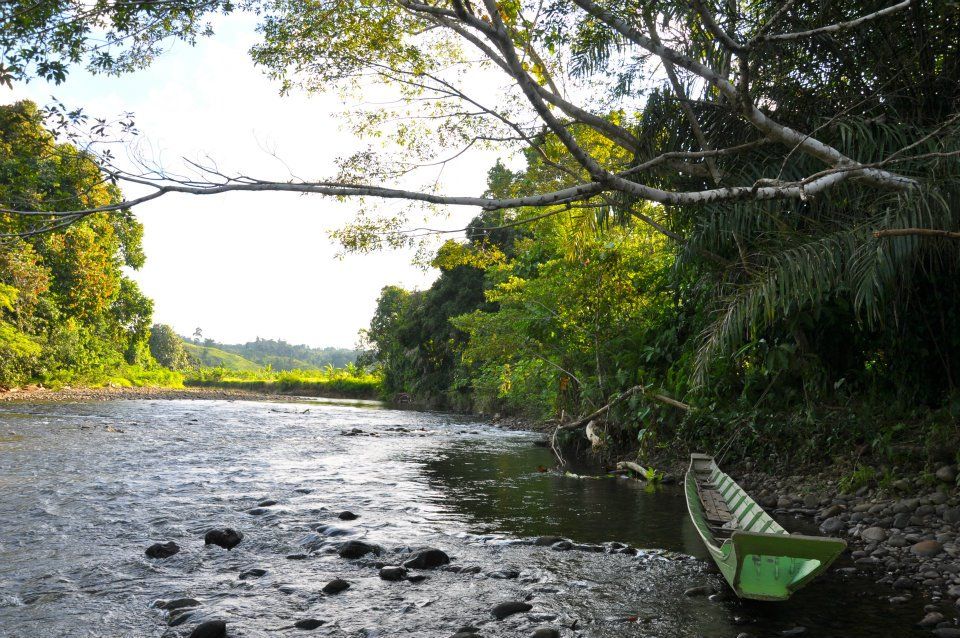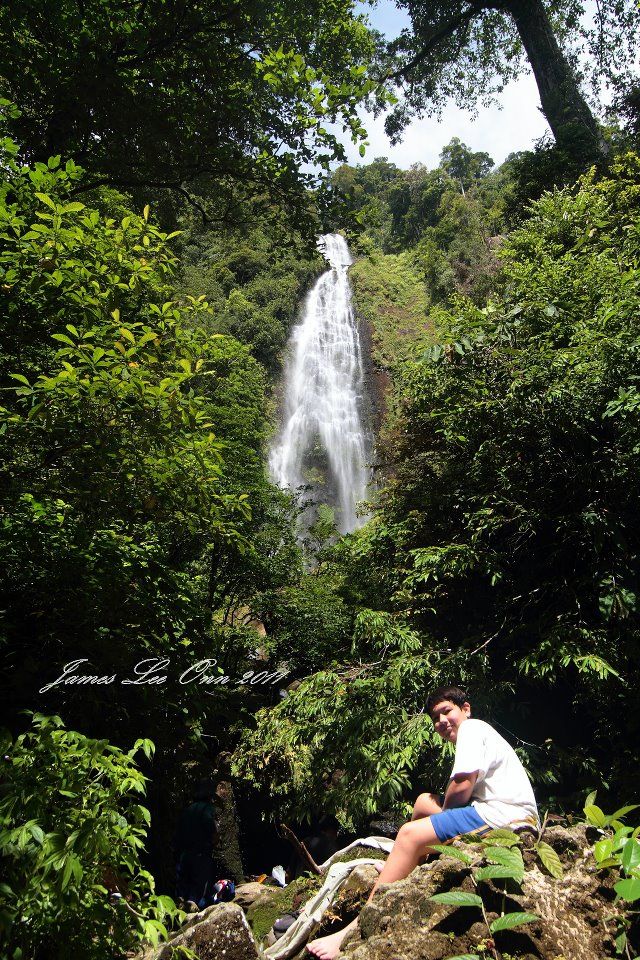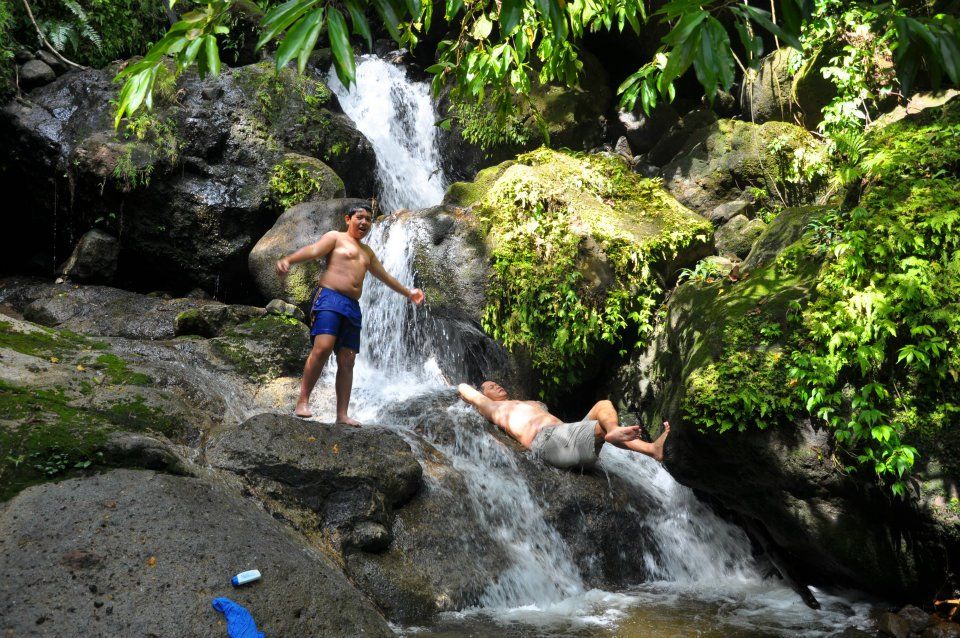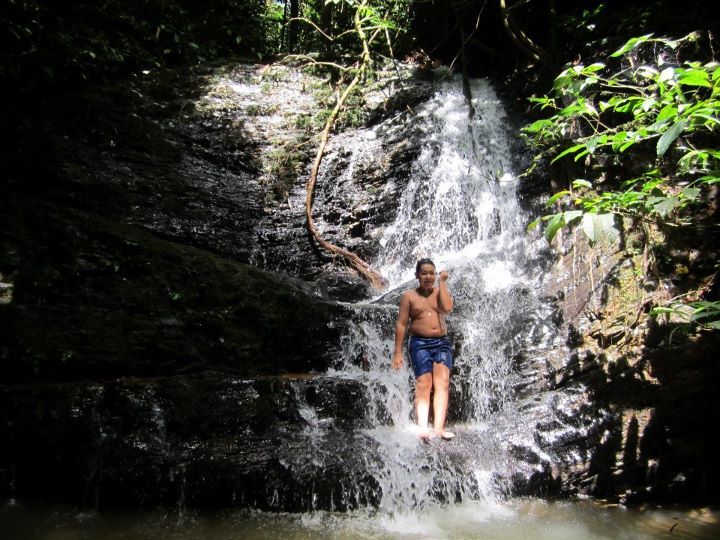 Local chieftain/hunter/guide in front of colossal strangler fig
Another local cultural oddity many of you might have heard about are oil pam plantations. I'll not elaborate on the ghastly politics behind these monocultures that can cover dozens of square miles, or the environmental horrors. These plantations have de facto replaced the rainforest in much of Sarawak - google "oil palms" and "deforestation" for more. If you want to help just by changing your lifestyle a little, check out
http://www.lifewithoutpalmoil.org/
. Here are a few shots from inside such a place. They're supposedly good herpin' grounds, as they're full of wood rats (
Rattus tiomanicus
) and therefore attract snakes. I haven't found any snakes so far, but the workers assure me that they don't kill snakes because of the havoc the rats wreak on the harvests. Interestingly enough, the oil palm hails from West Africa, where it's impossible to plant it in close rows because of the numerous life forms specialized in destroying this palm.
Never go herping in an oil palm plantation without a GPS. Everything looks exactly like this, in all four directions, and before you can say "fuggahwee?", you're lost forever. No joking...
The workers here are Indonesians from across the border. They go home once a year, and many of them get partly paid in salt, a luxury unobtainable where they come from. This is their home away from home, deep inside the plantation. Having no money, they play bottle poker - whoever loses, gets the bottle hung from his ear...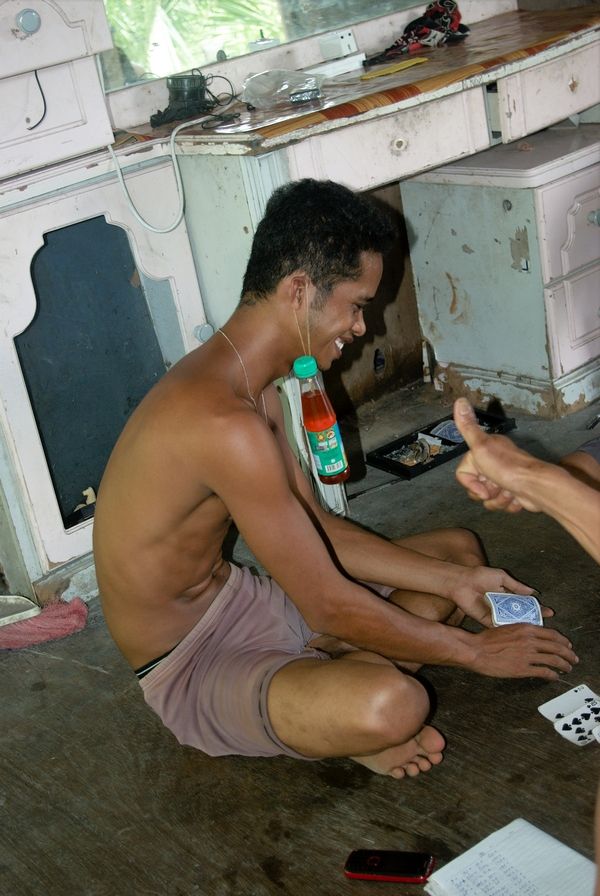 Daily commute. Yes, that bridge is as scary as it looks...and they cross it many times a day.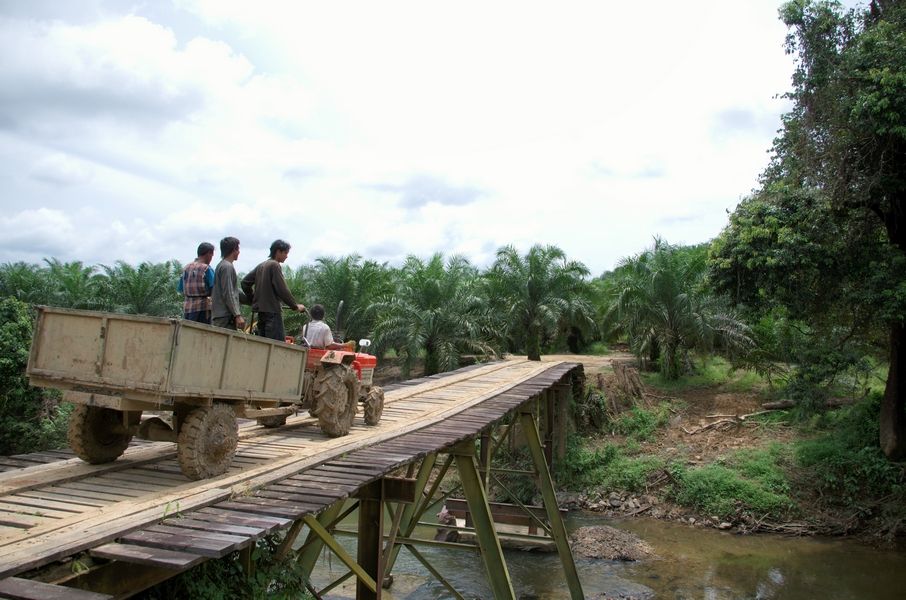 Harvest time
Methods of dorsal transportation....ancient and modern