Or not... hehe
Well, I must say it really is a love story for me and the magnificent Spring Salamander! Before this year, I had never seen this species. It had never been among my top priotrities...
Earlier in june, I was able to enjoy some specimens when a friend showed me one of his spot. In a matter of minutes, we had 2 adult specimens and 5 larvae. It was then that I realized that not only was it the most beautiful salamander ever, but I was also surprised by how big they are... I then searched the species and found that we don't know much about them... I find them literally fascinating!
So far this summer, I've managed to had two more localities to the ones I was showed. And that I am pretty proud of as they are far from being common here in Quebec.
So here are pictures of the ones I've seen so far this summer. Some pictures are more oriented towards quality while others are oriented more towards documenting what I find...
This is from the first locality. These are the specimens that gave me the purple salamander bug! hehe
The three species of plethondid salamanders were found in the same spring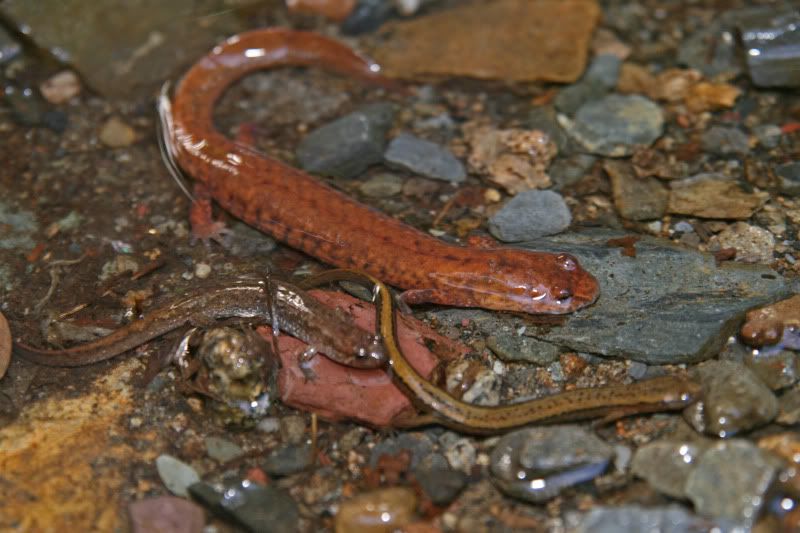 Here an adult with a very large larvae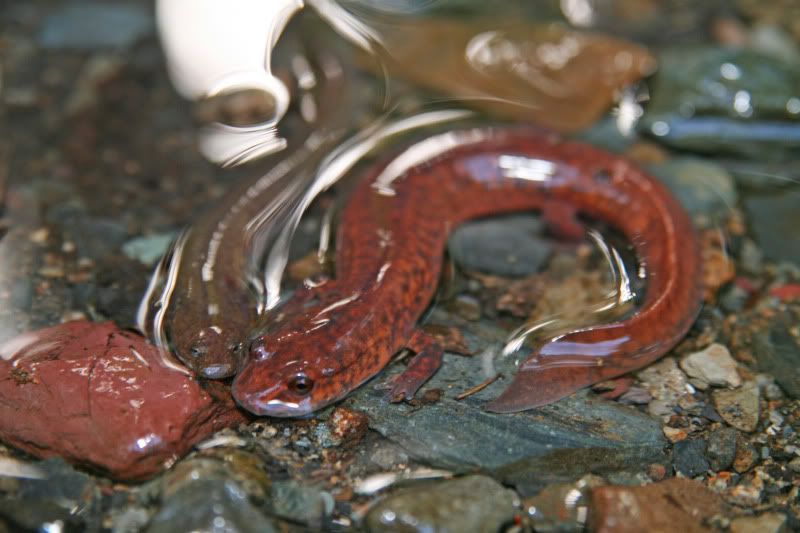 Here you can compare size
This specimen is from the first locality which I identified by myself:
And this is from this past weekend. I was able to identify another locality. 2 larvae and 1 adult were identified. Again the habitat was also packed with two lined and northern dusky salamanders and salamander larvae which I have no doubt serve as an all you can eat buffet for the purples! hehe
Spring larvae with northern dusky larvae ( I definately need a set-up to photograph larvae!!!)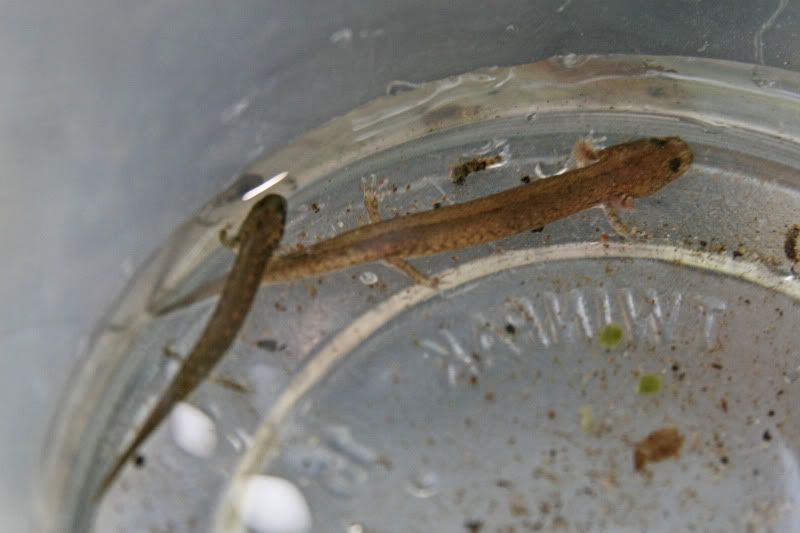 Adult Spring salamander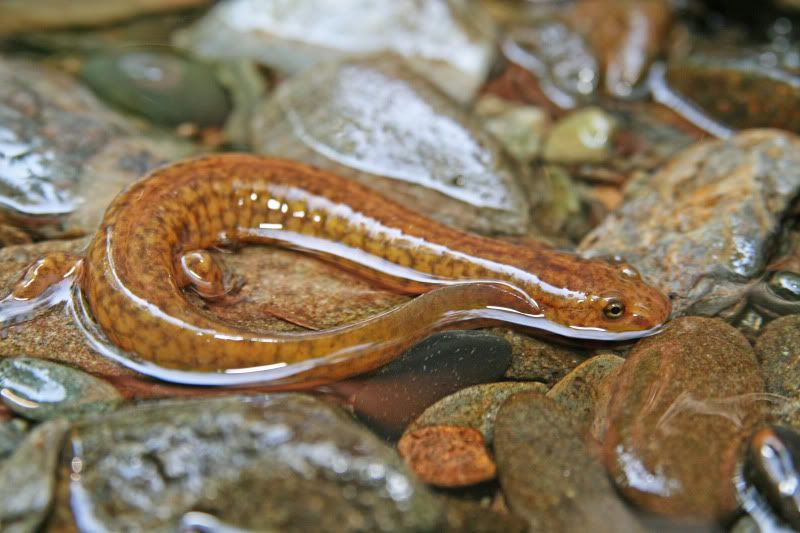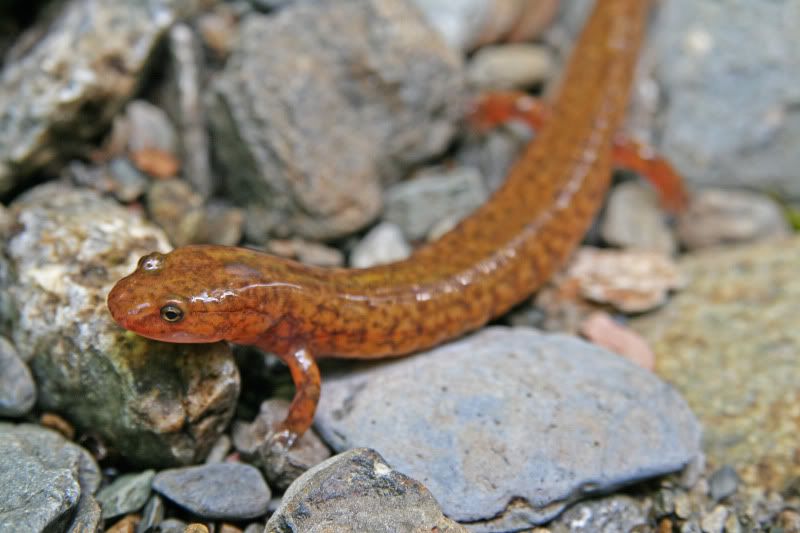 After realaesing, I tried some picture through the water... The result is interesting, but I'm gonna work on it...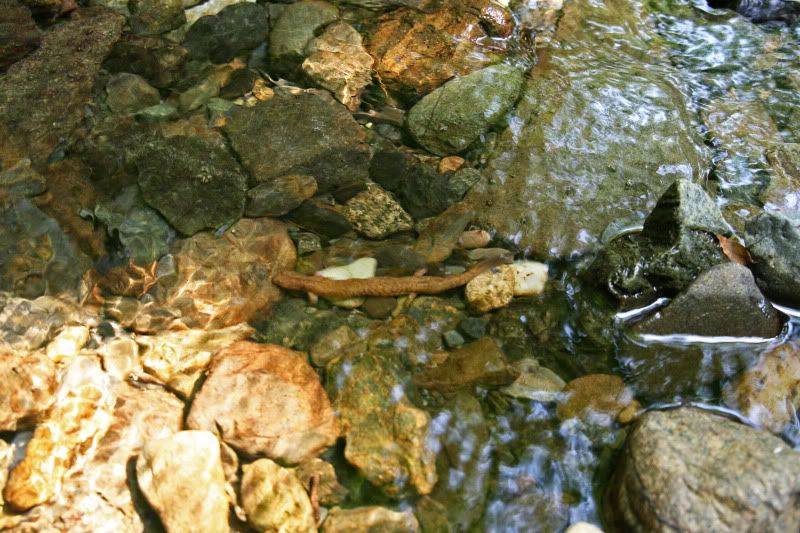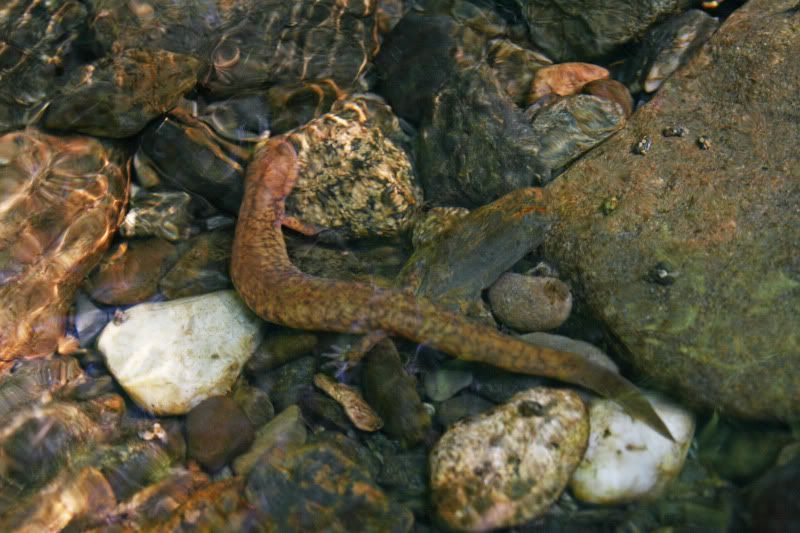 That's it for now, but I hope not for the summer! hehe Can't wait to find more Purple salamander!!
Also, go ahead and post your own Spring salamander photos! I really enjoy the variation in coloration on these guys!
PS: Sorry for my english!