Last Sunday Mr Onionsack and I took my sons and nephew into the foothills of the Central Mountain Range for an all-night roadcruise/ditchwalk extravaganza. While the dry weather didn't yield any of the more interesting highland species we had hoped for, we did find, among other things, this here King Rat Snake (
Elaphe carinata
). Sitting in a bush ten feet above us on an almost vertical embankment covered in treacherous rubble, it wasn't easy to catch. But Onionsack and me actually managed to clamber up to the beast and hook it off the tree, ruining our expensive outdoors garb, our peachy skin, and almost our lovely necks in the process. All that for a snake you can get for ten bucks a pound at every greasy spoon in Taipei's Snake Alley. But why expect sanity - after all, we're guys in our late forties, tackling life with "the single-minded tenacity of the middle-aged male" (Lawrence Block). Other fellers deal with their midlife crisis by hooking up with jailbait or riding mastodon-sized V-twins to the supermarket, and we scour the jungle for exotic and allegedly dangerous reptiles....same-same, but different, as the Thais say.
By the time we had carried the snake to a more photoshoot-friendly place a bit down the road, both of us were well enveloped in The Stink - that particular odor only the the anal glands of this species can produce. Describing it properly is as difficult as trying to put the taste of durian fruits into words. For me, Eau de
E. carinata
is a well-balanced mixture of ammonia, burnt dog poo, and raw sewage, topped off with a hint of day-old kitty piss. The Chinese sure call it the "Stinky Goddess" for a reason.
This is a feisty species, and a bush hat is crucial in trying to calm it down. In this case, though, the snake got caught in the hat strap, but we didn't want to untangle the mess for fear of enraging the King again, who had already mellowed down so nicely. So here are a few shots of the action, and yes, sometimes the herpers are more interesting than the herps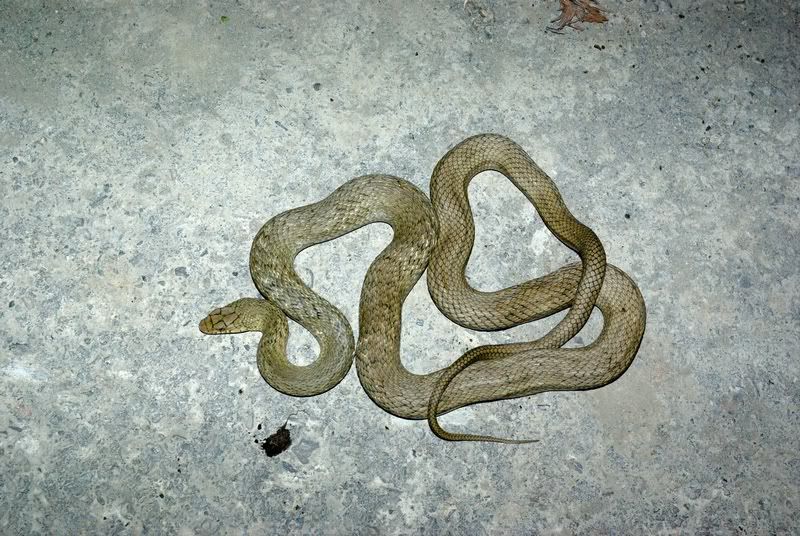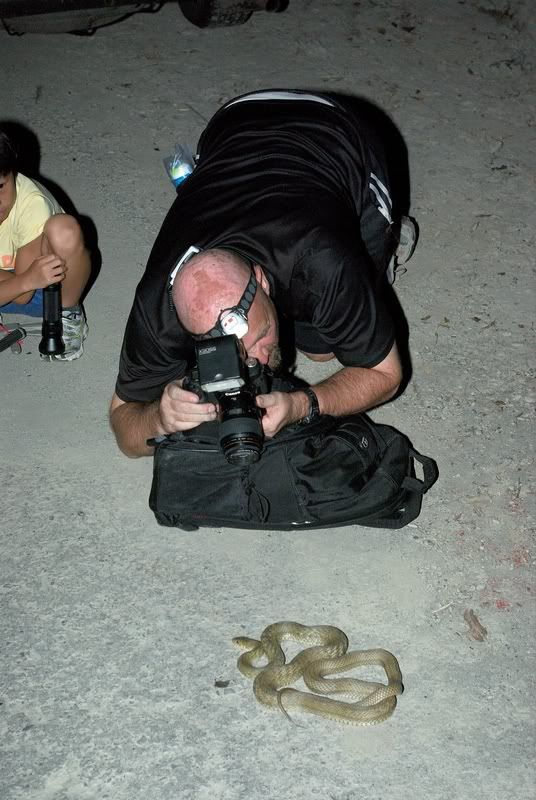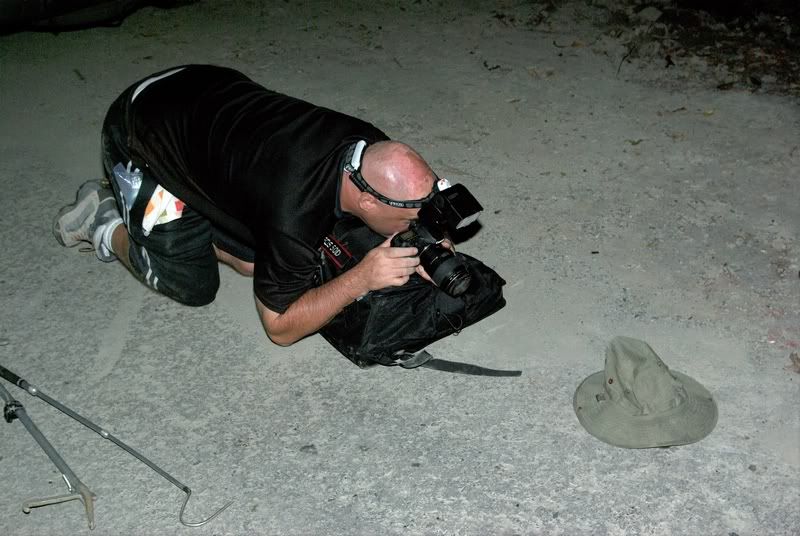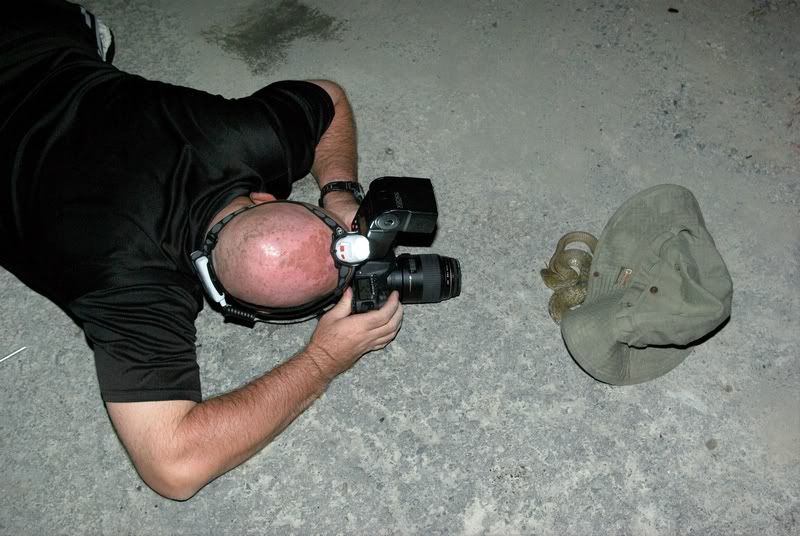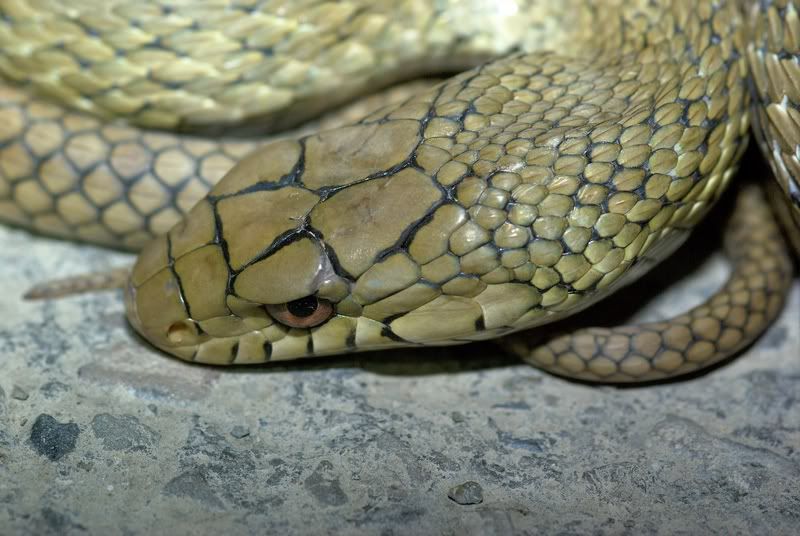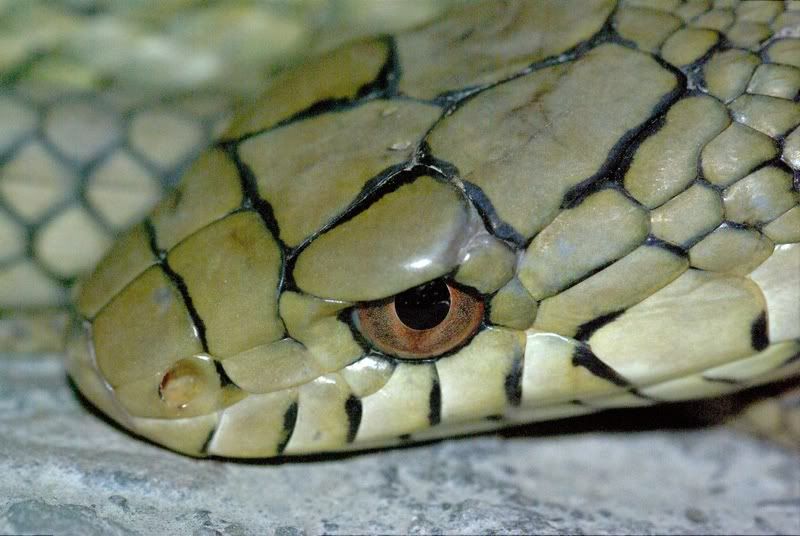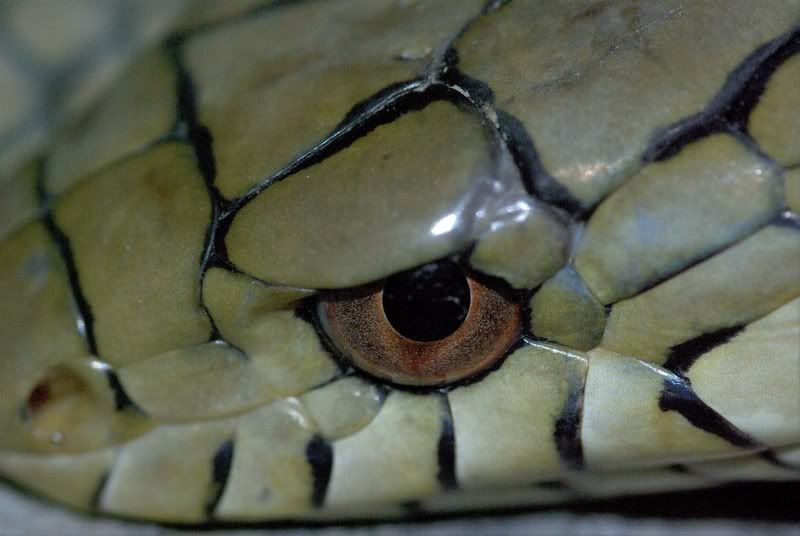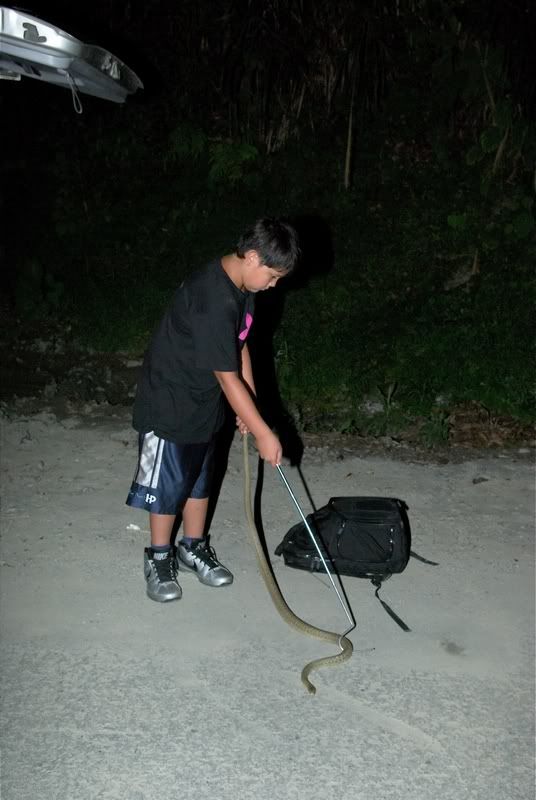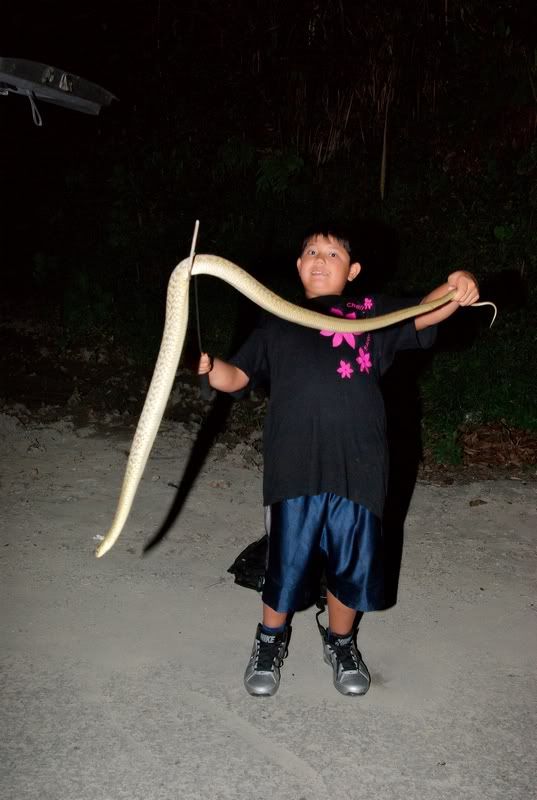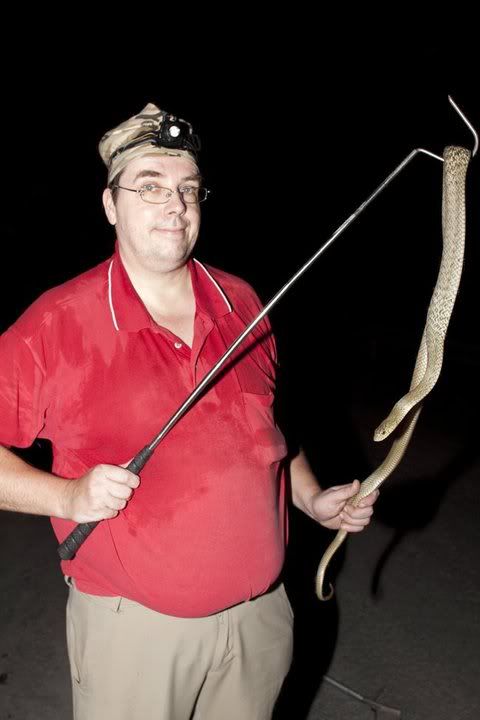 ....and a habu (
Protobothrops mucrosquamatus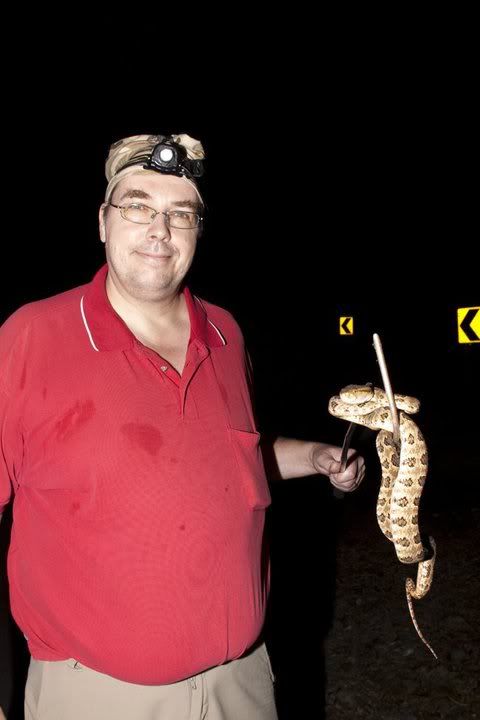 Driving back to Taipei close to noon the next day, we spotted a juvenile
Ptyas dhumnades
disappearing into a drain. This is the fastest species in Asia, but through lightning reaction, expert moves, and plenty of chaotic yelling and cussing in four languages, we managed to secure the poor little snake so Mr. Onionsack and the kids could have their merry ways with it. Again, the herpers' antics are often much more entertaining than the animals.