Although I've been doing my usual regular rounds, I haven't seen a snake in two weeks. I did see a Leopard Cat (
Felis bengalensis
) last Saturday, but couldn't get a photo of it. So, to stave off boredom before I set out on another herping trip tonight, I'm throwing every single bug at you that I've seen in the past year (I've been here almost a year! Unbelievable...)
As always, IDs would be very welcome!
Let's start with some sticky stuff. Borneo is home to over one third of the world's 3000-odd phasmid species. Next time I have an extra USD260, I'll even be able to ID them...that's how much the field guide "Phasmids of Borneo" costs

This one belonged to one of the diurnal flying species with rose-colored underwings, and it was the first time I've been able to catch one. It held still for a surprisingly long time during the shoot, but eventually got bored of the machines pushed in his face and took to the air in a flash of hot pink.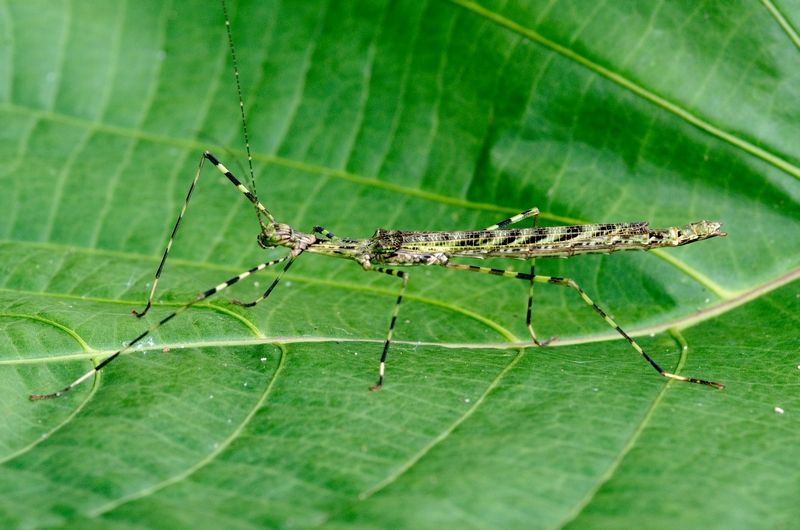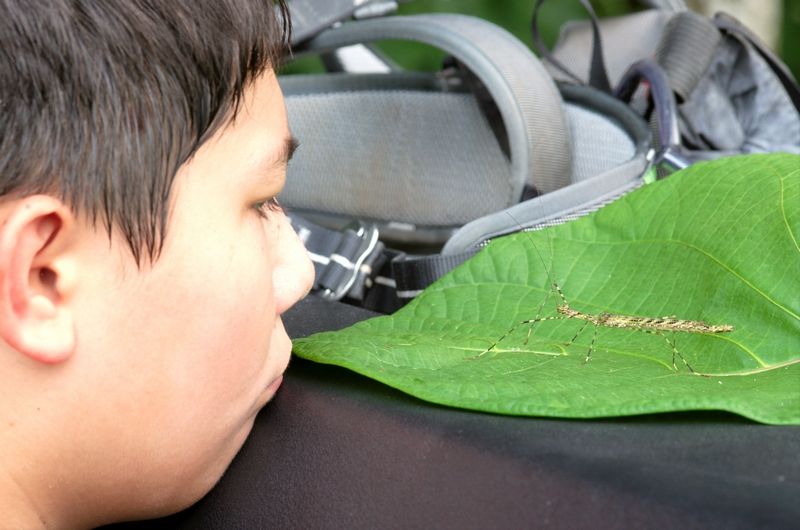 This should be a Malaysian Jungle Nymph (
Heteropteryx dilatata
), layer of the largest eggs in the insect world. Fully grown, they're quite
impressive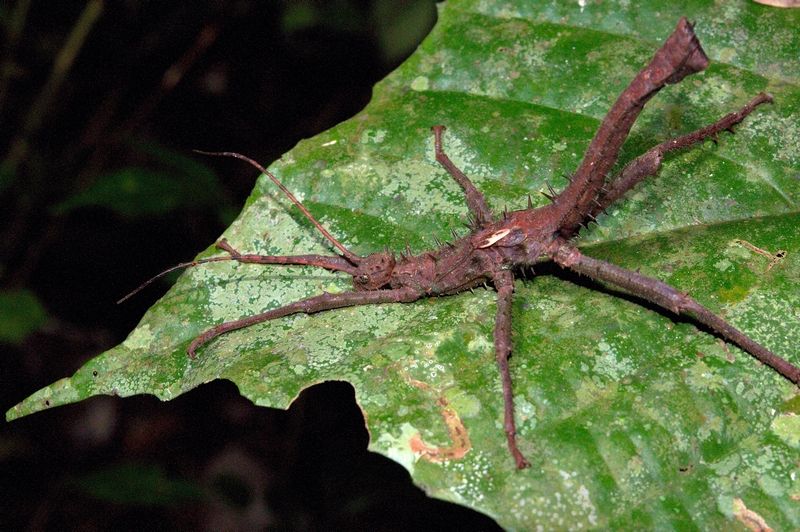 Spiders:Gasteracantha arcuata
, Southeast Asia's fabled Horned Spider. The horns are supposed to keep predators from swallowing the spider.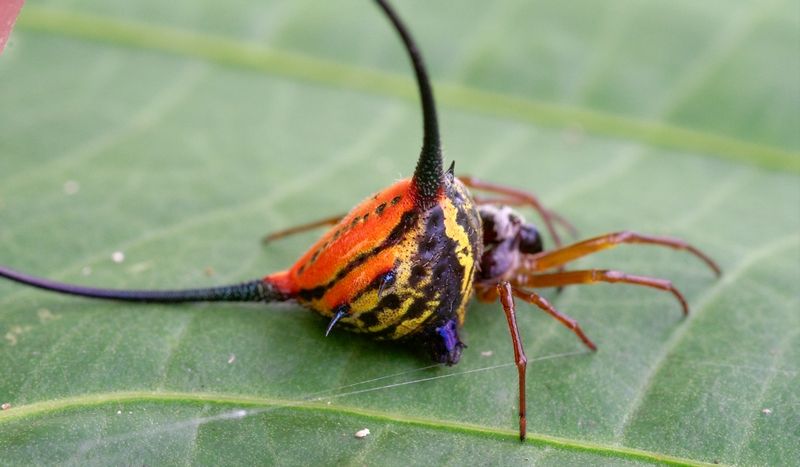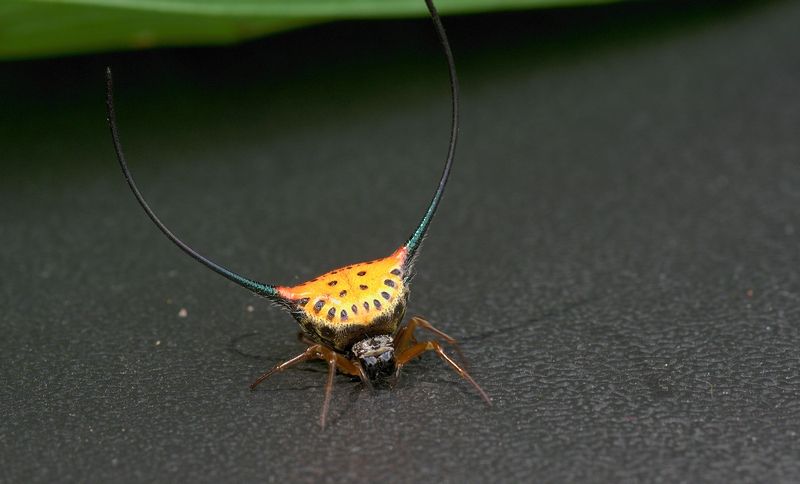 We found this large huntsman hiding inside a leaf shelter it had sewn together with its own silk (
Photo Michael Lo
)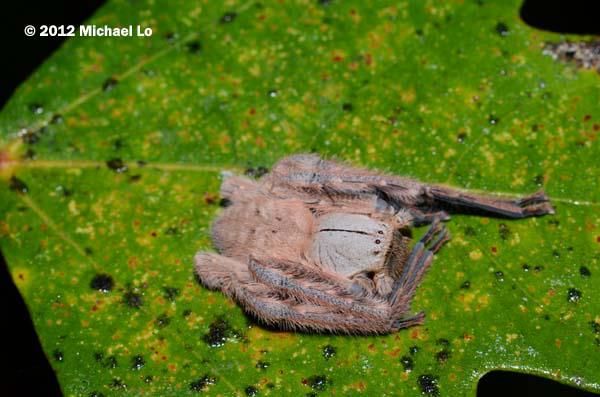 No ID
Huntsman in full bush cammo
Damsels and Dragons
:
Red Grasshawk,
Neurothemis fluctuans
(
Photo Jani Brabbs
)
No ID
No ID (
Photo Marcus Kloft
)
No ID
Ornate Coraltails,
Ceriagrion cerinorubellum
Centimillibillitrillipedes: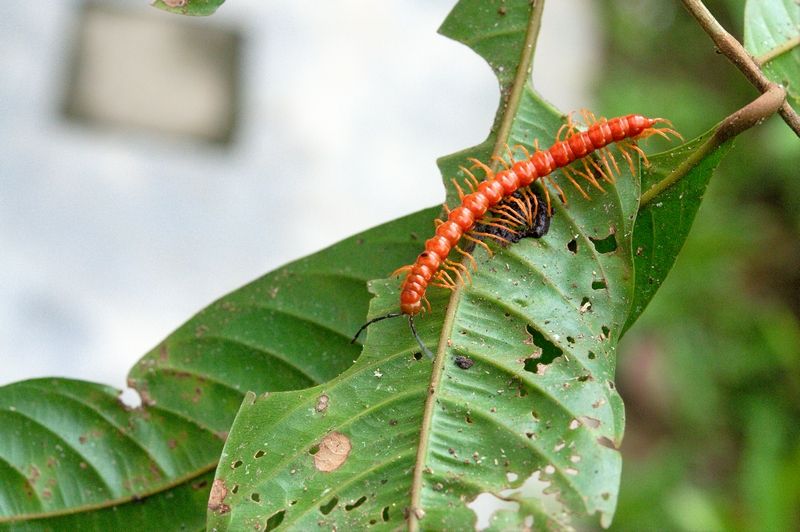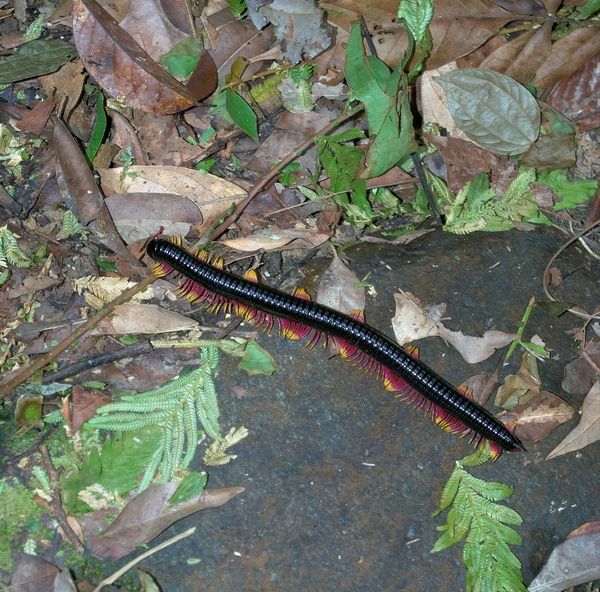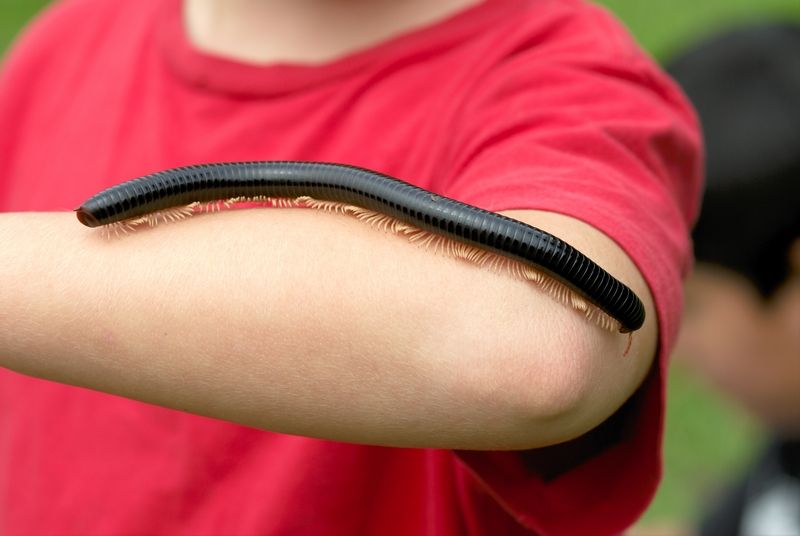 Centipede hunting in pitcher plants (
Nepenthes ampullaria
)
Two tractor millipedes
Centipede on tree, ca. 15 feet above us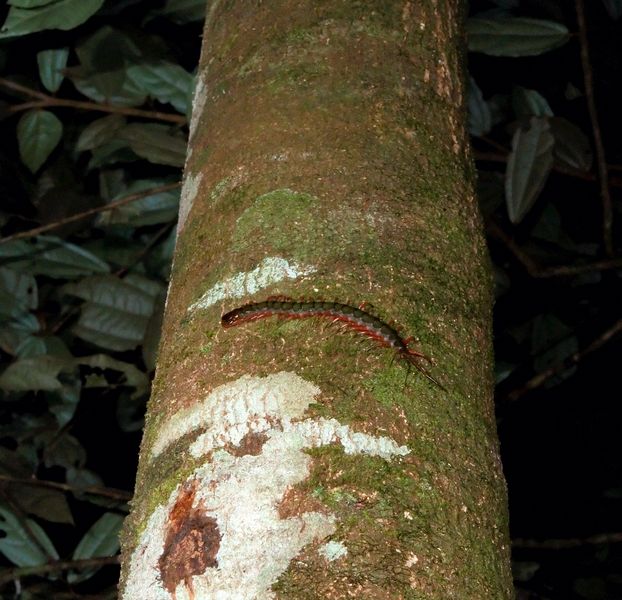 Scutigerid ("house") centipede. Surprisingly, they're quite small here, compared to the ones in Taiwan.
Eco-friendly mantid, Cafeteria, Bako National Park
The Mothra of all caterpillars
Sphinx Moth caterpillar (?)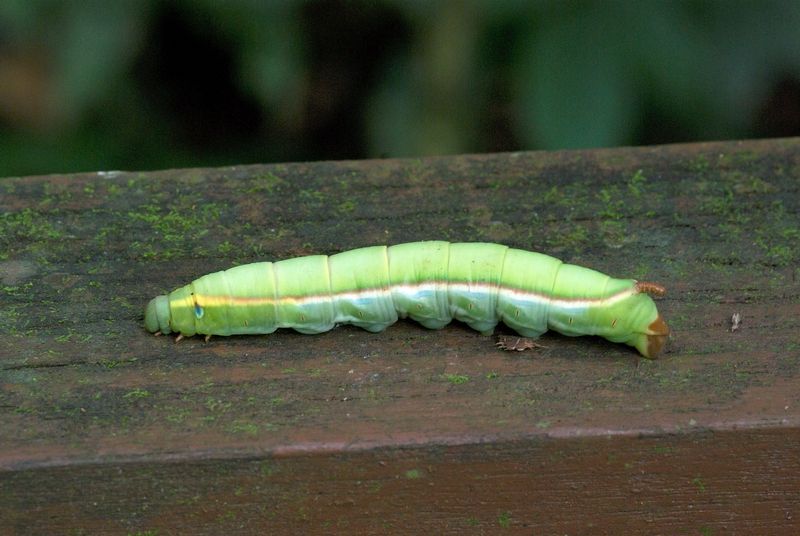 Mud Lobster,
Thalassina anomala
. These huge crustaceans are ubiquitous in mangrove and nipah palm swamps, because the locals don't eat them (something about tasting like the mud they're supposed to consume).
Here's more on them
.
Massive hermit crabs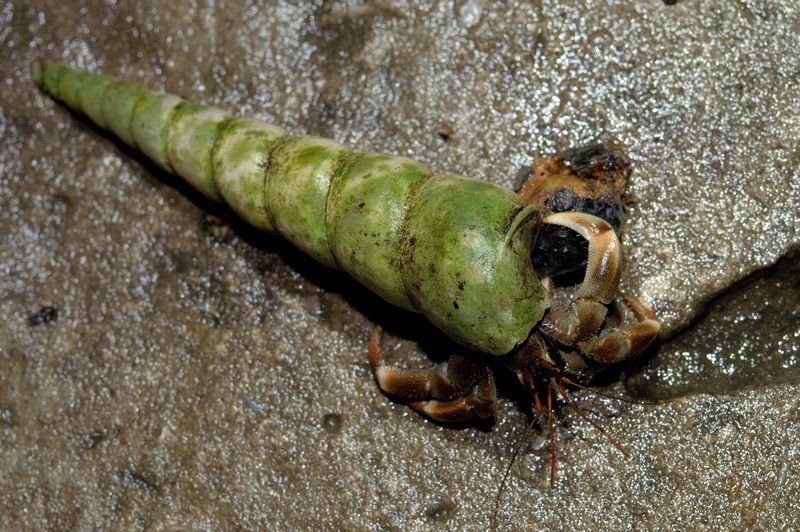 Tree-climbing Crabette (
Episesarma
sp.?)
Swamp Roach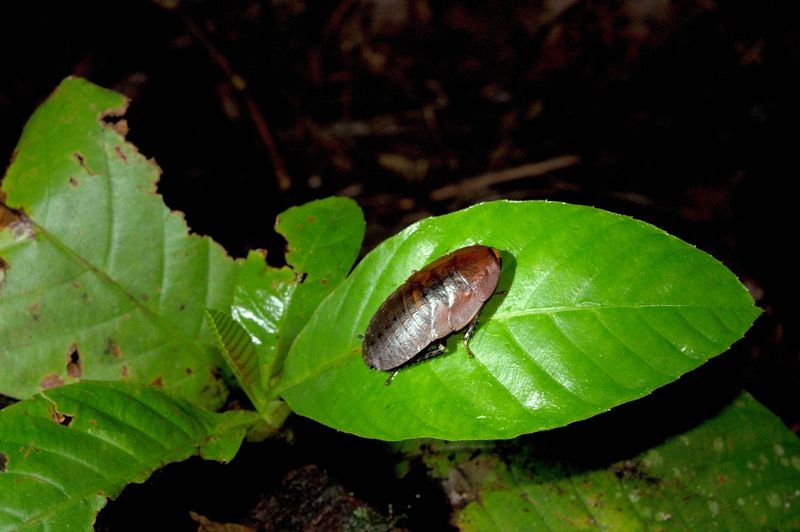 Large moth (forgot the name, something with a
Z
.) They're everywhere here, day and night, and can often be found drinking from road puddles at night.