On my way back from a fairly good trip to a back road somewhere between Amarillo and Fritch...it was something like 1:40am, I was on the interstate going 60 with the windows down and A/C on to keep myself awake. I knew snakes were still out but I was getting spacey and needed to bag it. Which, it hurt to do but when I forget I'm not in Amarillo, that's a sign I need to call it a night. I'd started to wander when the hell I was going to see a convience store so I could get some soda and then it's like "oh yeah..."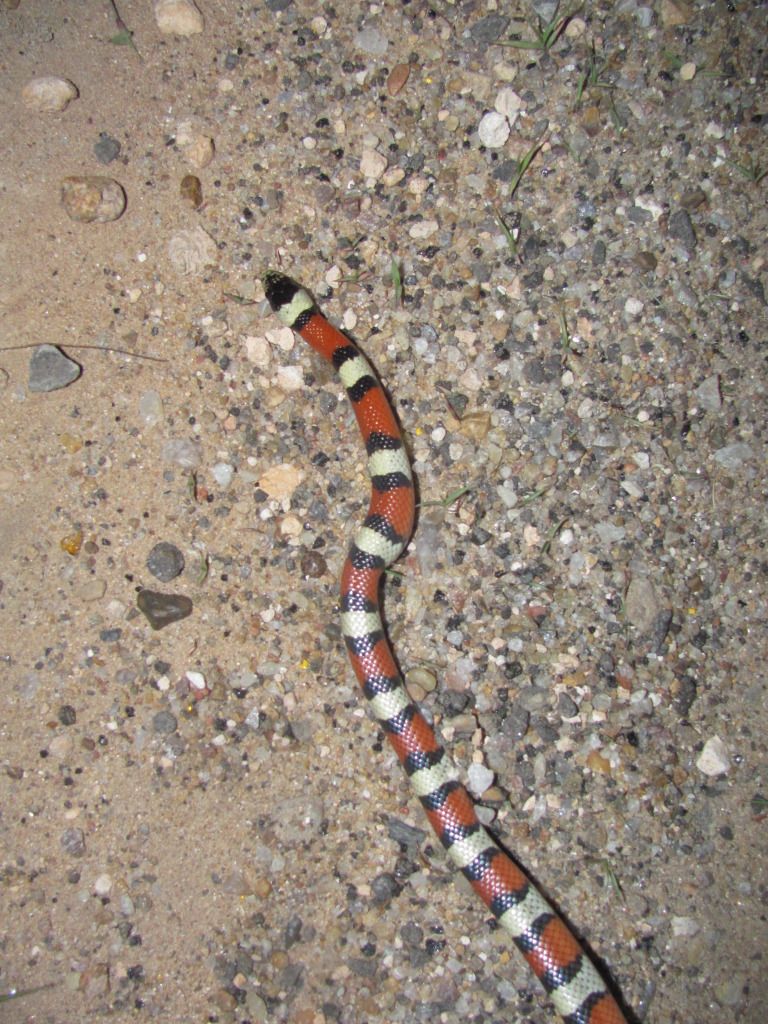 milk snake. I HAVE YOU NOW!! Well, on camera. I'd burned a U-turn (and probably a tire) when I saw a snake crawling on the shoulder, and barely got back before he vanished. Detained him about 5 minutes to get some pictures, while he chewed the living hell out of my hand. Made an already kick-ass night even better.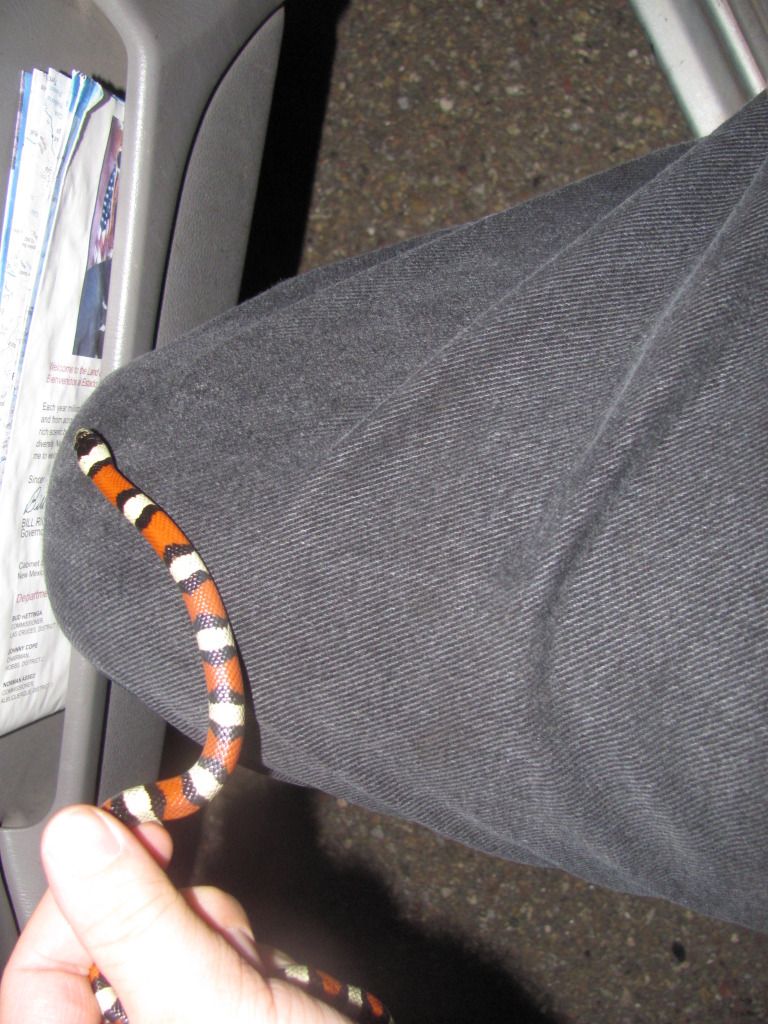 the car pic was the first pic I took; the top one was the last pic I took. I forgot my camera while running to grab the snake so I had to go back to the car to get it
other finds from tonight:
baby glossy snake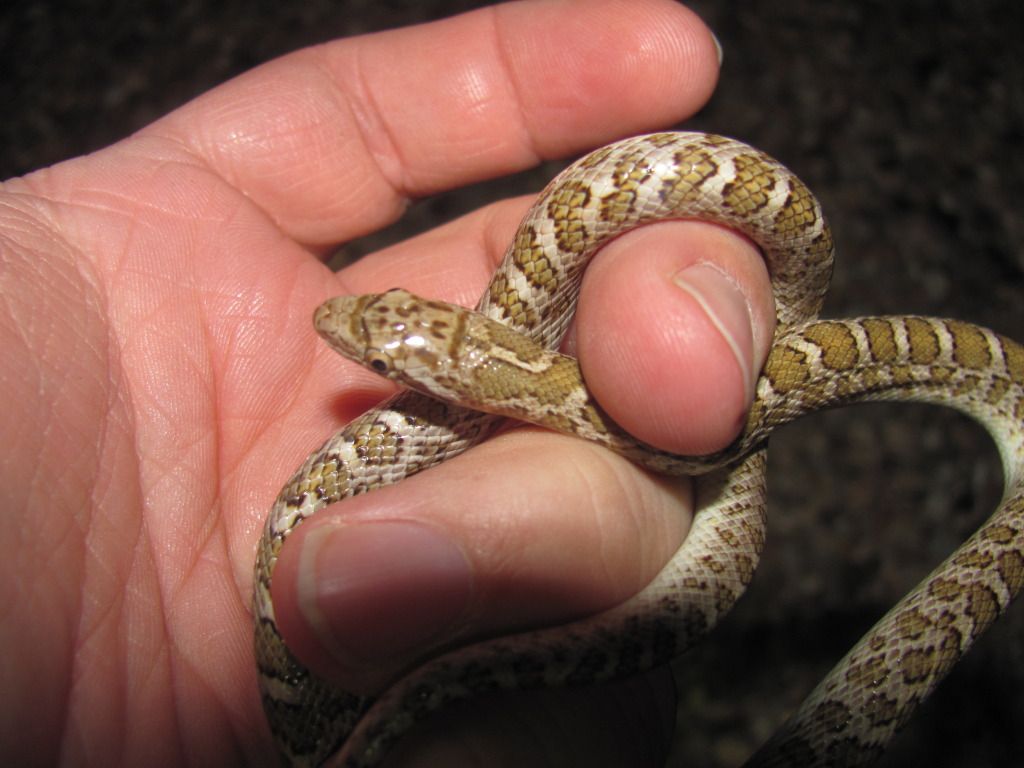 1st (fairly good sized) night snake:
2nd, very tiny cute adorable bitey night snake: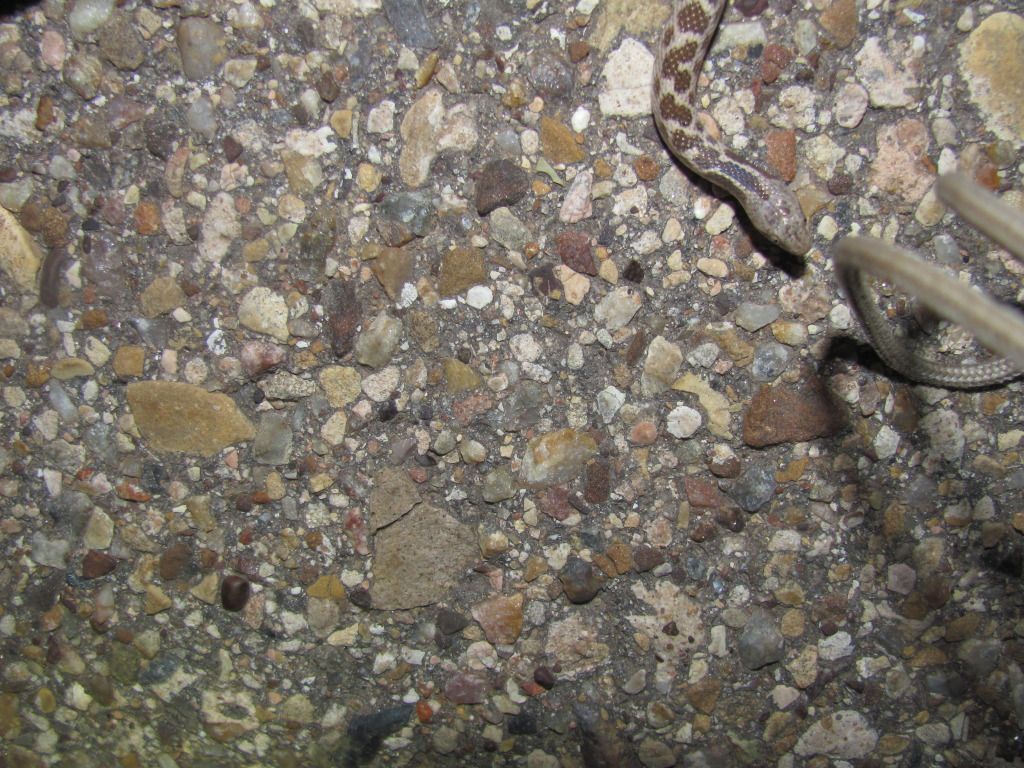 1st atrox (actually my first of the year, took me forever to turn one up)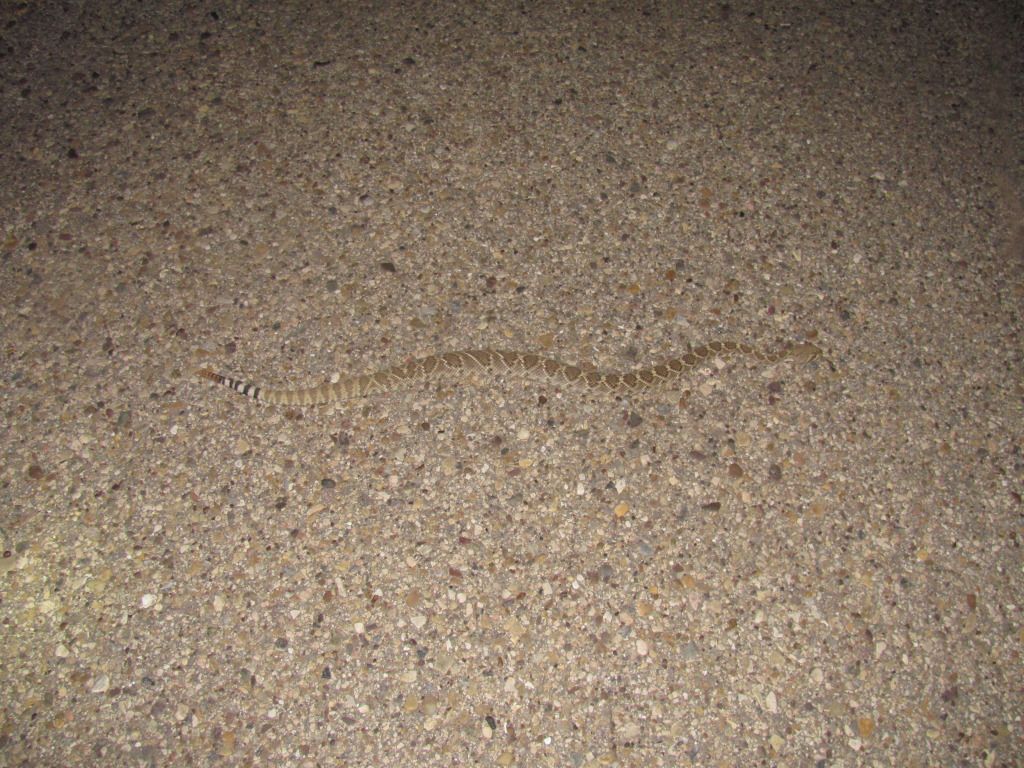 2nd atrox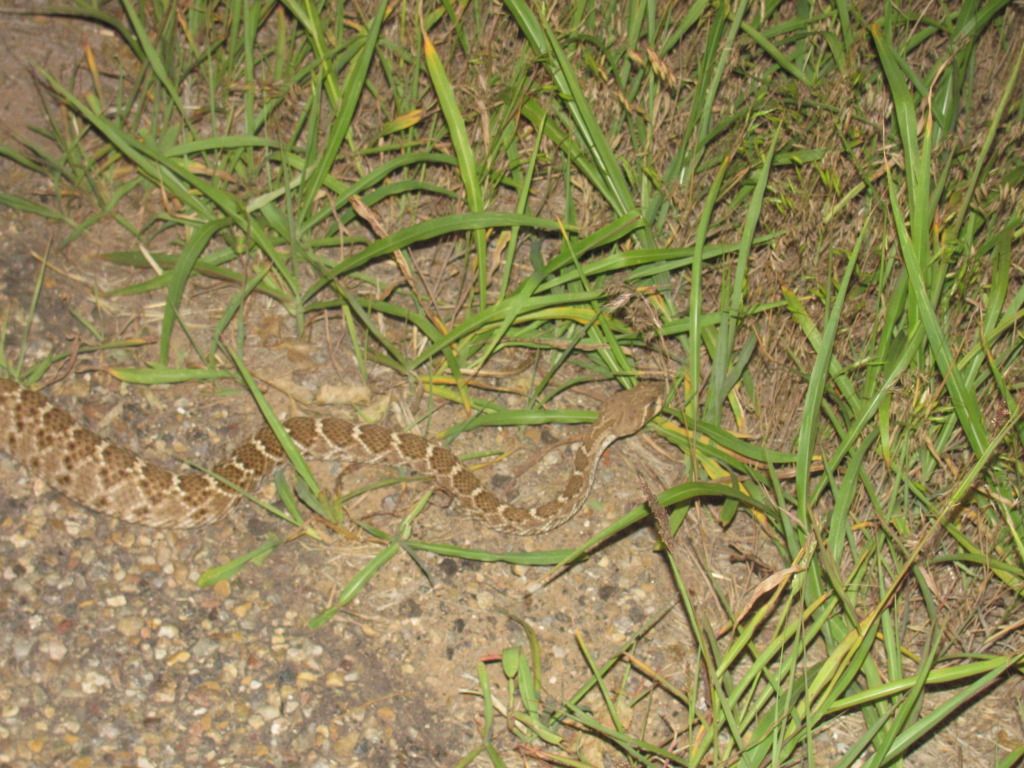 and a long nose (was actually the first snake tonight)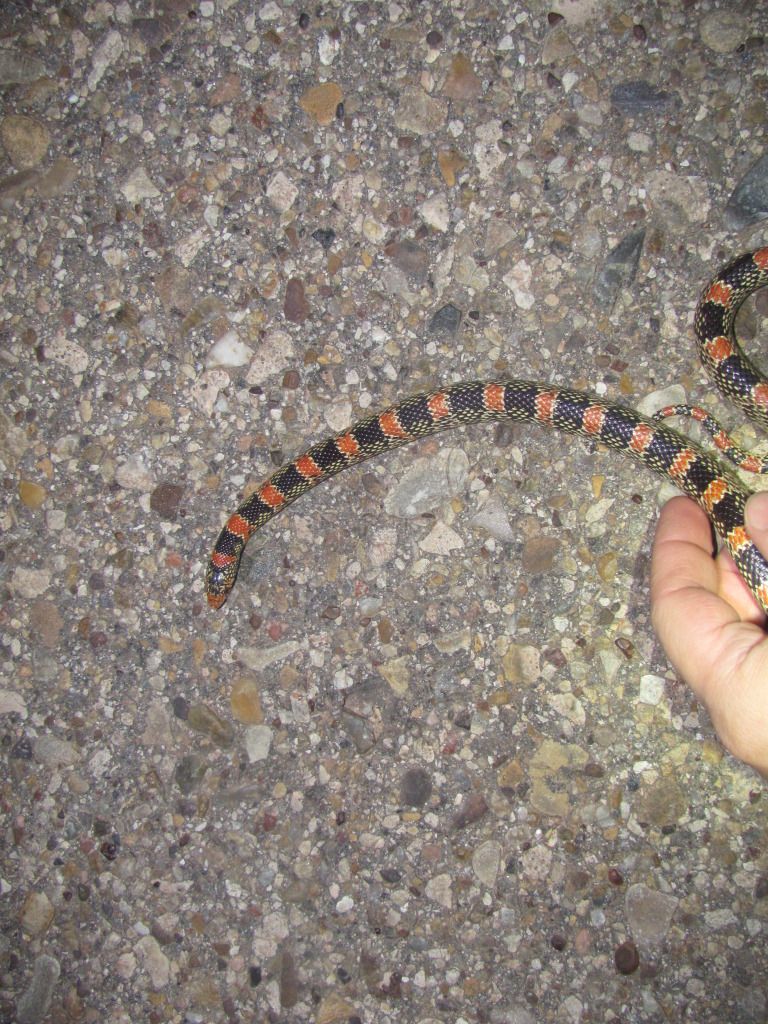 it's been a good year but I've been so busy both personally and professionally I haven't really been posting much or inputting data.
here's some other finds so far:
Ringnecks--I've found more this year than the rest of my life put together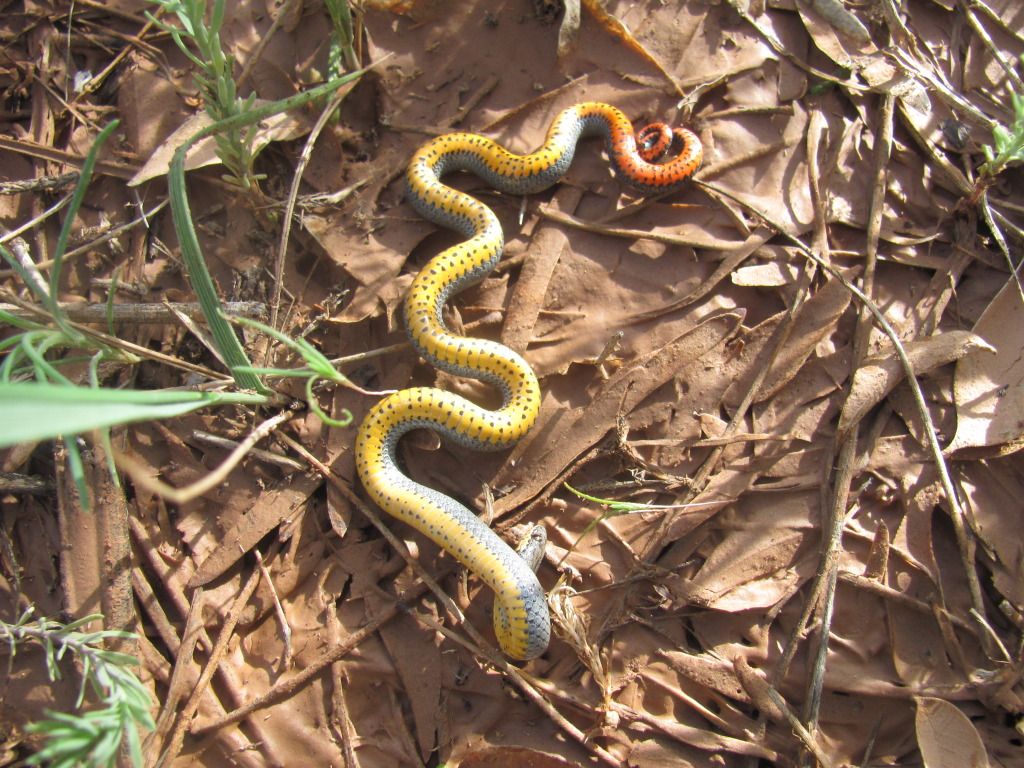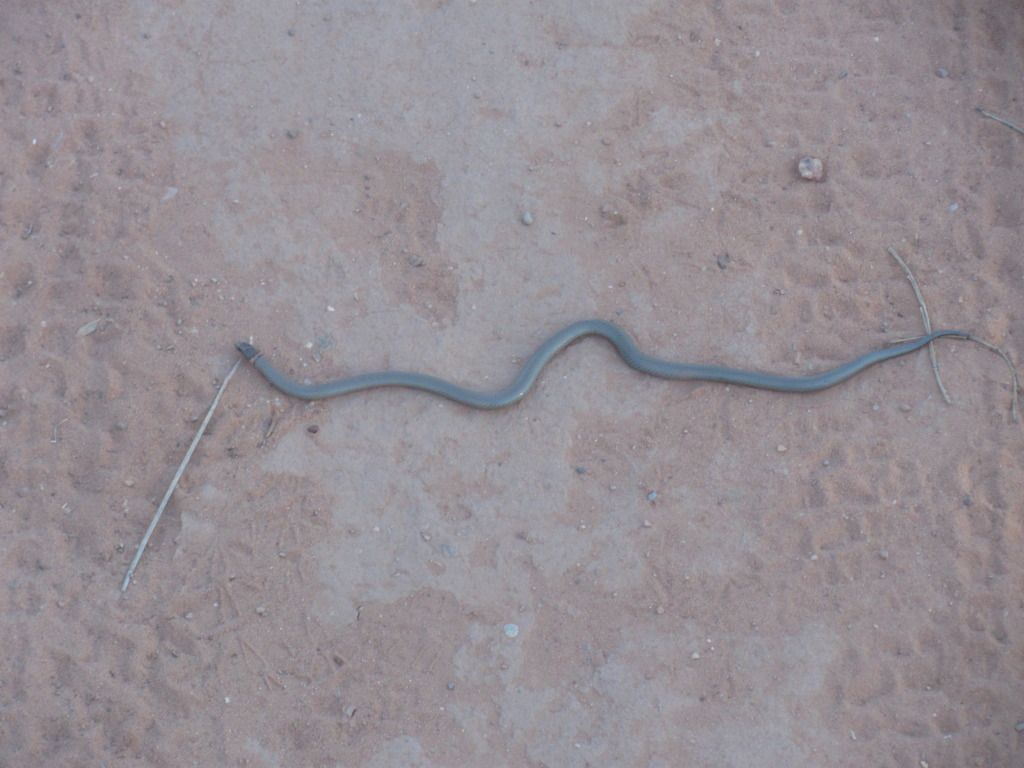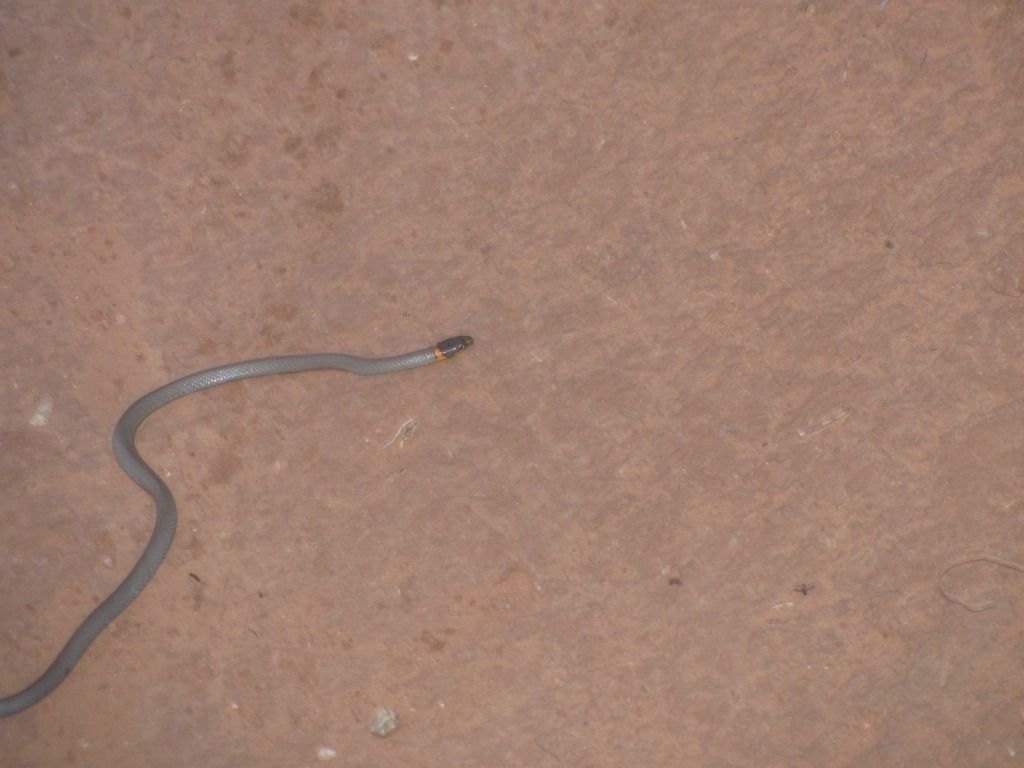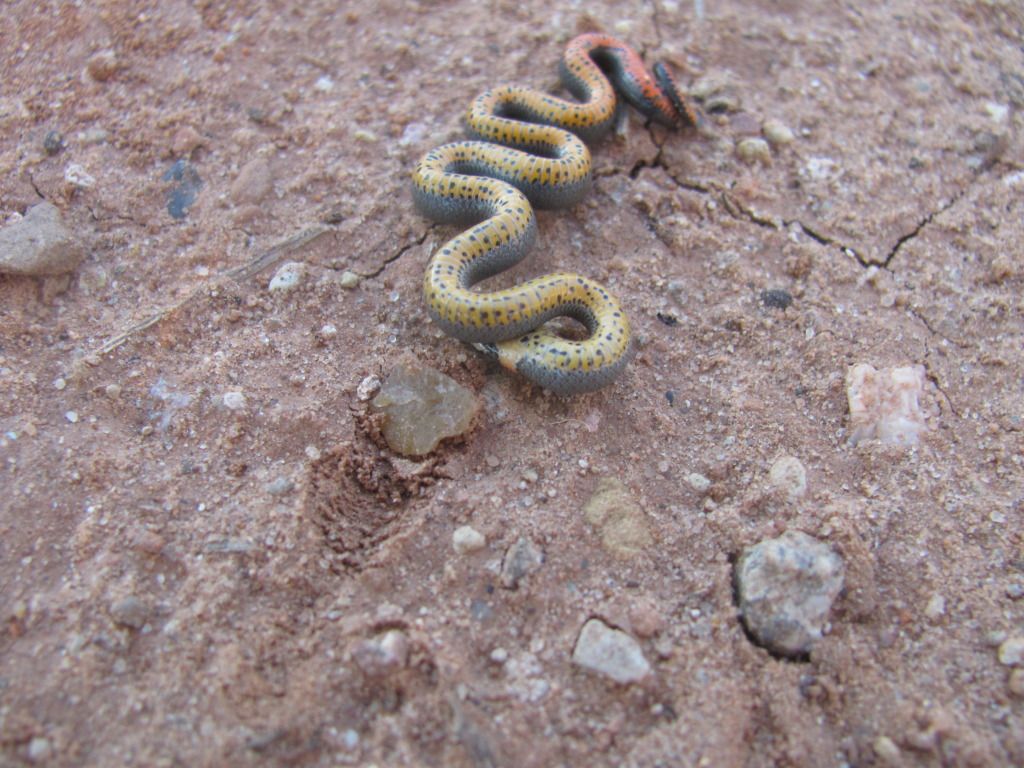 great plains rat. Love these.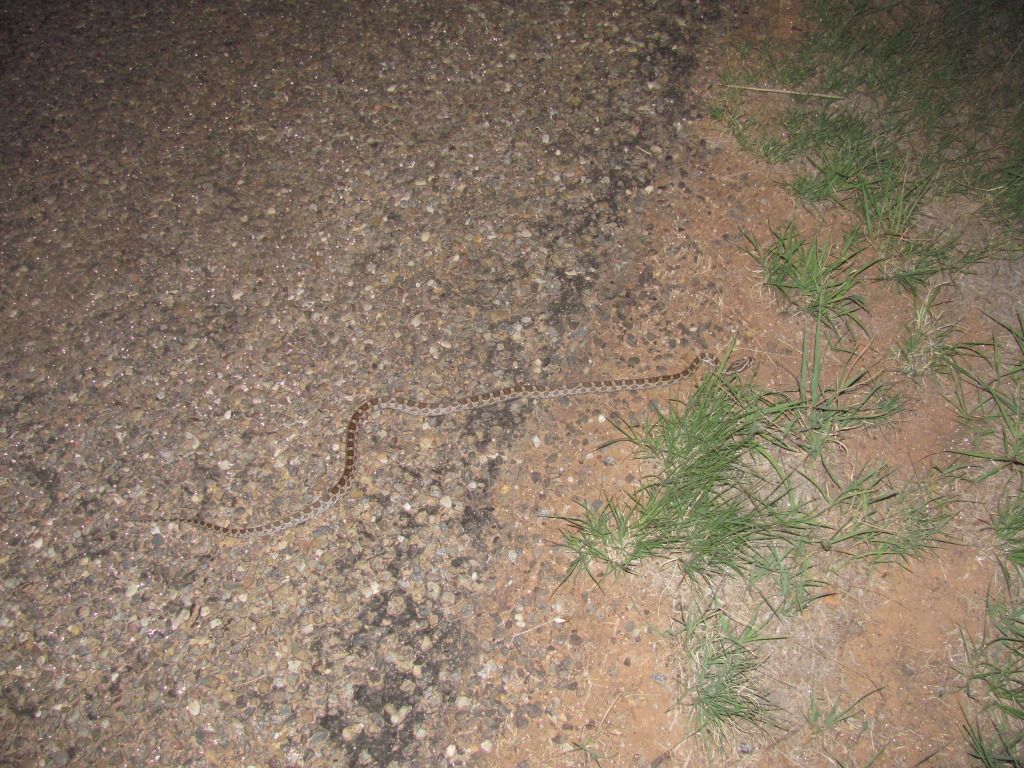 another long nose, truly awful shot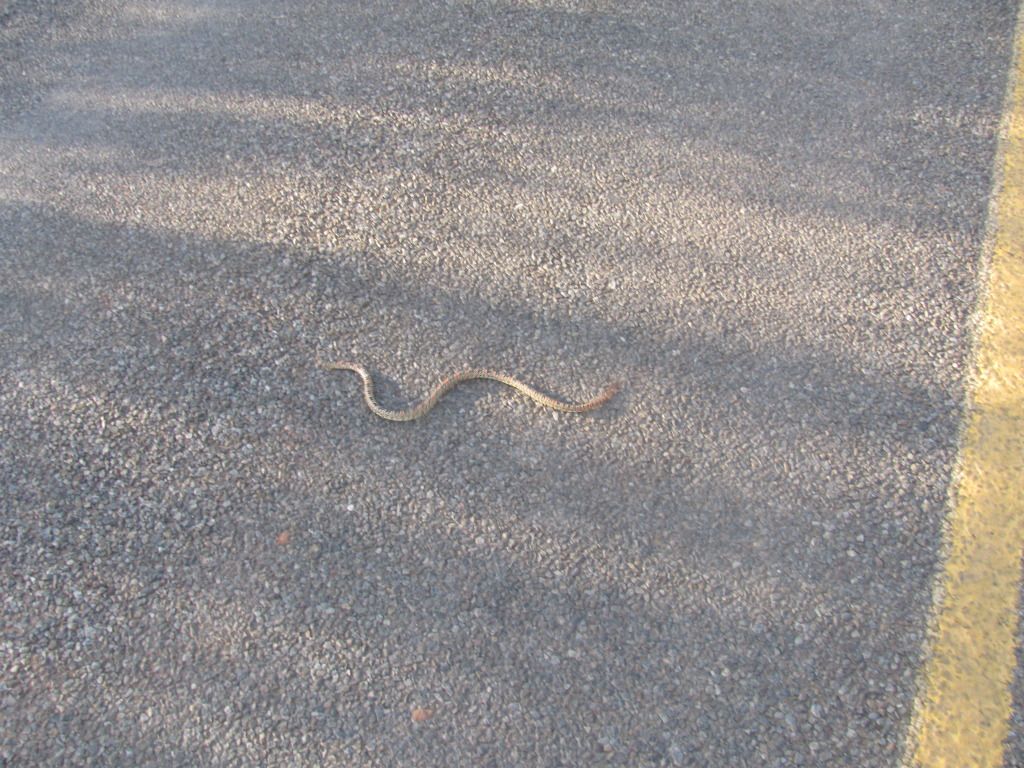 baby nerodia; bad shot but the conditions were awful. dusk, in moving water, from a distance
lined snake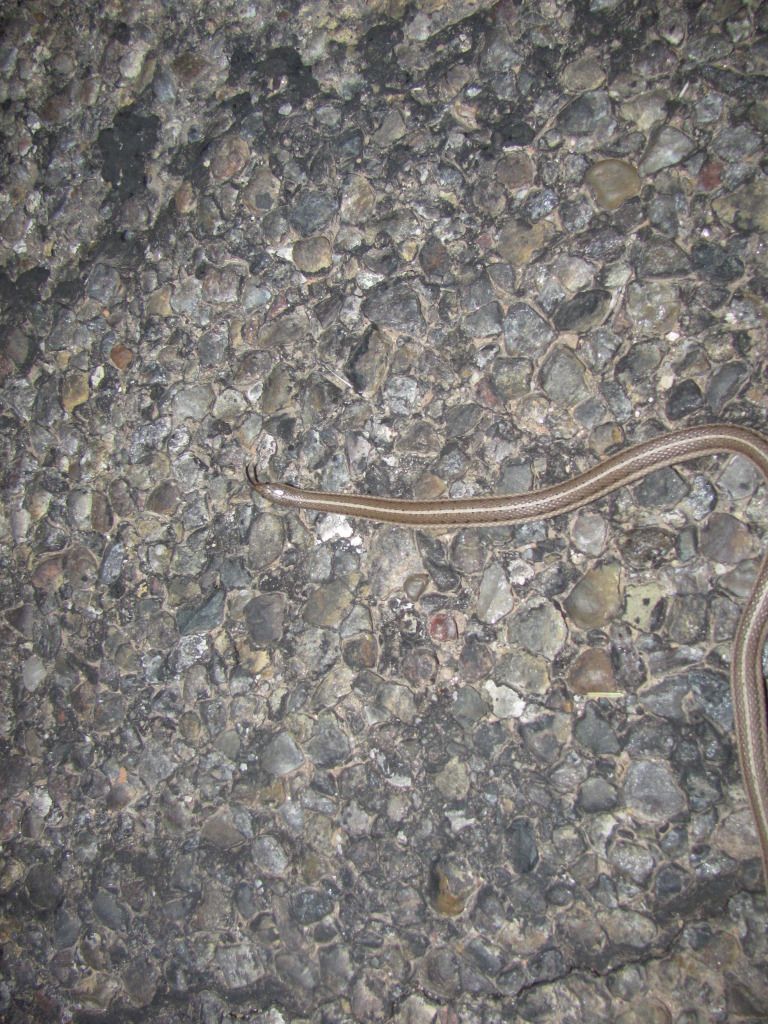 skink!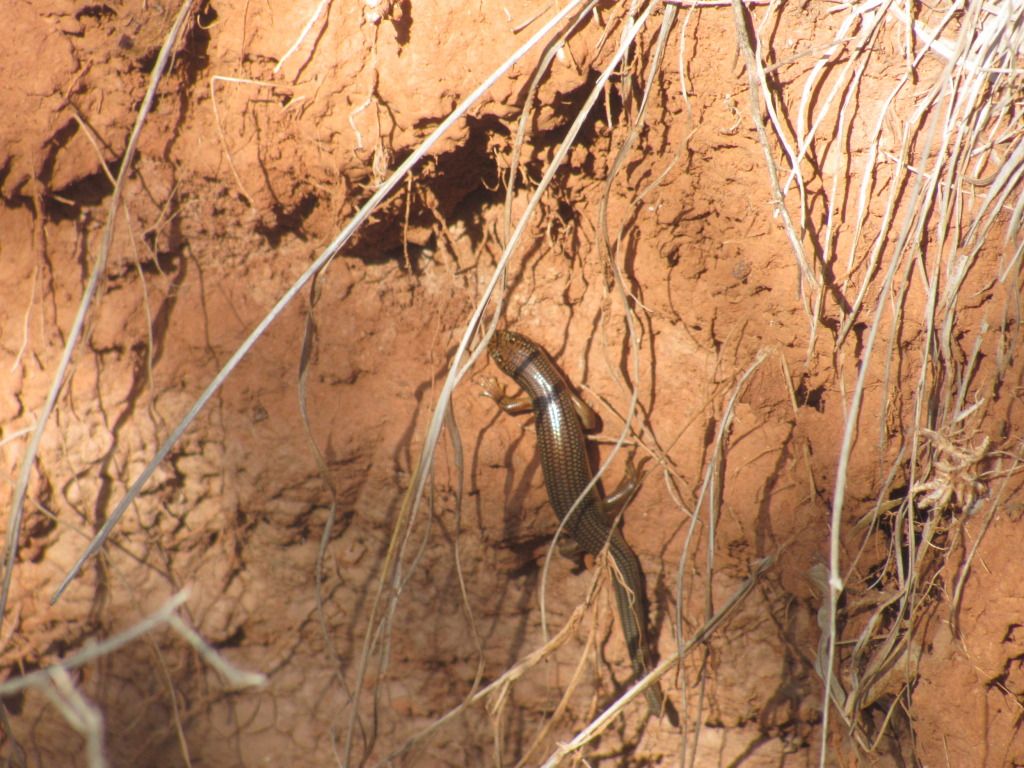 I've seen sceloporus, but not a lot of Uta (one or two), a lot of whiptails, and 0 horned lizards (which is kind of a bummer). Only one collared lizard, but I just haven't been out at the right time of day for those.