It's great to see all the FHF precrash re-posts and many new herping trip posts rolling in. I haven't posted much for a while, but since the Norcal mid-summer herping activity slowdown is upon us, I figured it's a good time to throw together some of my own highlights from the first part of 2010. So far this year most of the action has been here in central and northern CA, but I've also had several trips south to S. CA and north to Oregon and Washington. (Some day I need to get a new compass that includes East, and break out of this West Coast rut). At least I've been able to find a few herptiles along the way.
GENERAL NORCAL
Local winter herping was fairly productive, with much of the usual Norcal stuff showing up. After dropping off my daughter in San Jose for a couple hour event, I shot up into the coastal mountains to flip a few rocks, and found this nice CA Giant Salamander. This is the first one I've found, I'm so ashamed it took so long!
Dicamp ensatus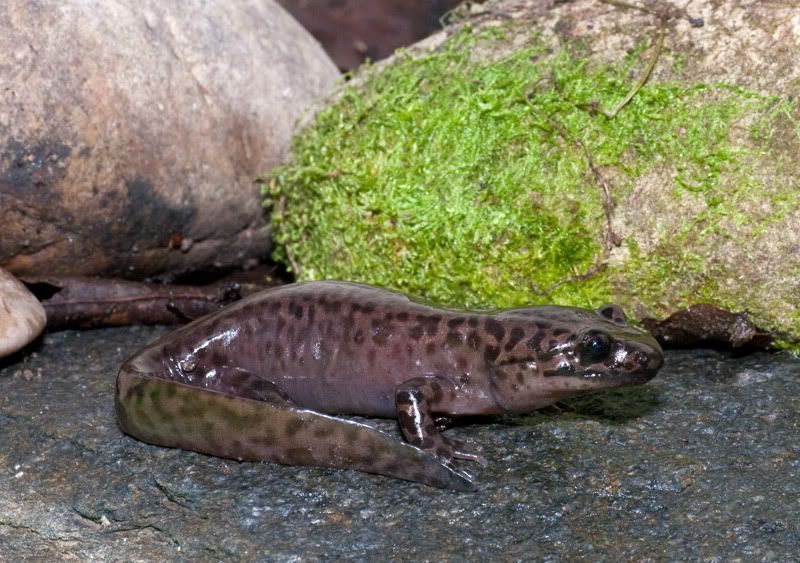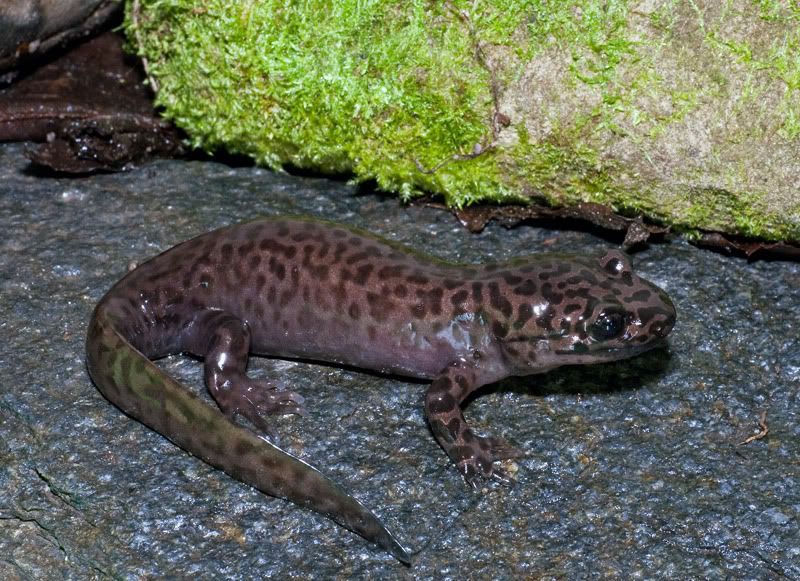 Rough-skinned newt (
Taricha granulosa
)
Arboreal Salamander (
Aneides lugubris
)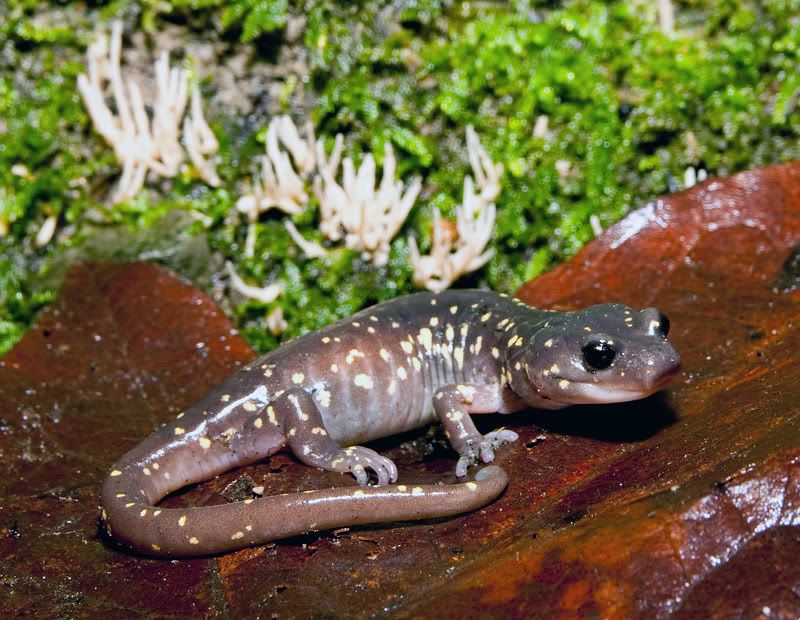 Young
lugubris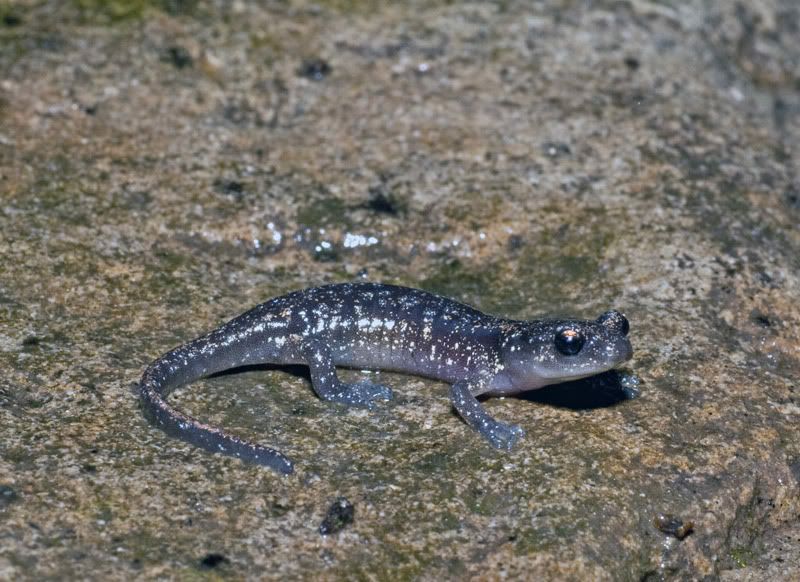 This Rhino turned up in February (
Rhinocheilus lecontei
)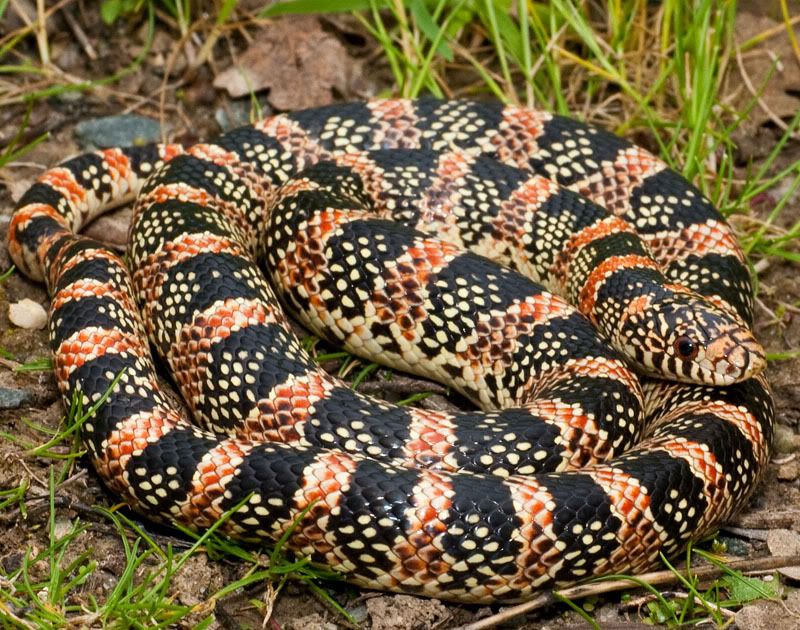 Charina bottae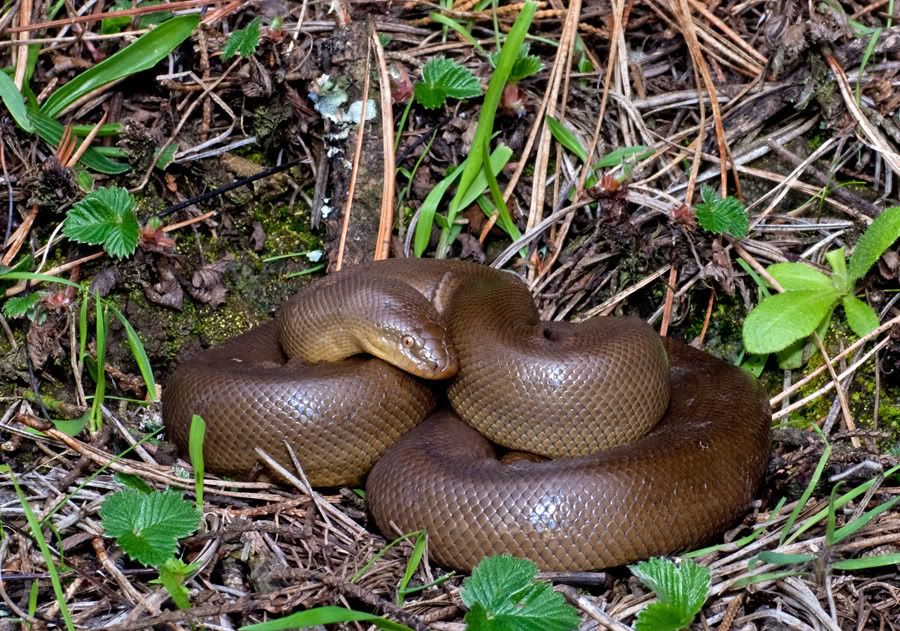 Hypsiglena torquata nuchalata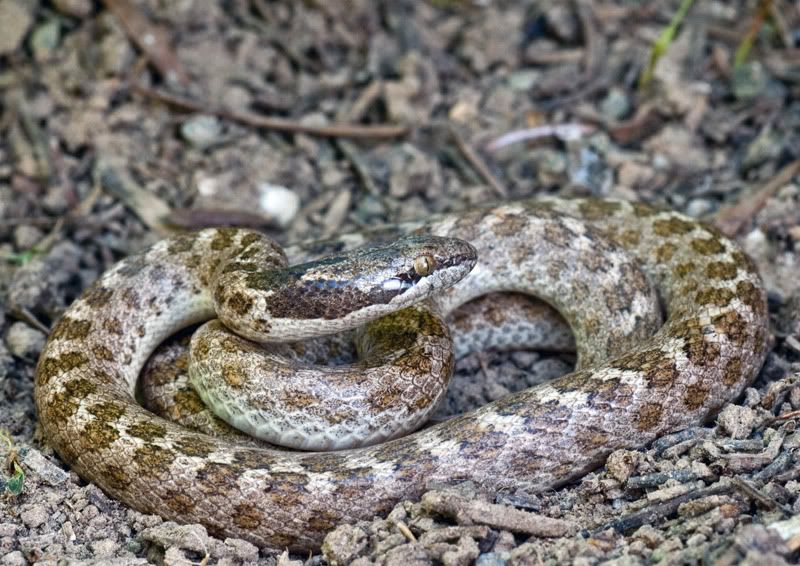 a couple of Bay Area
M. lateralis lateralis
. (I also have an very nice mental image of the protected
M. lateralis euryxanthus
periscoping out of the grass at the edge of a trail, but it didn't want to wait around for me to pull out my camera gear to translate the image to digital format...)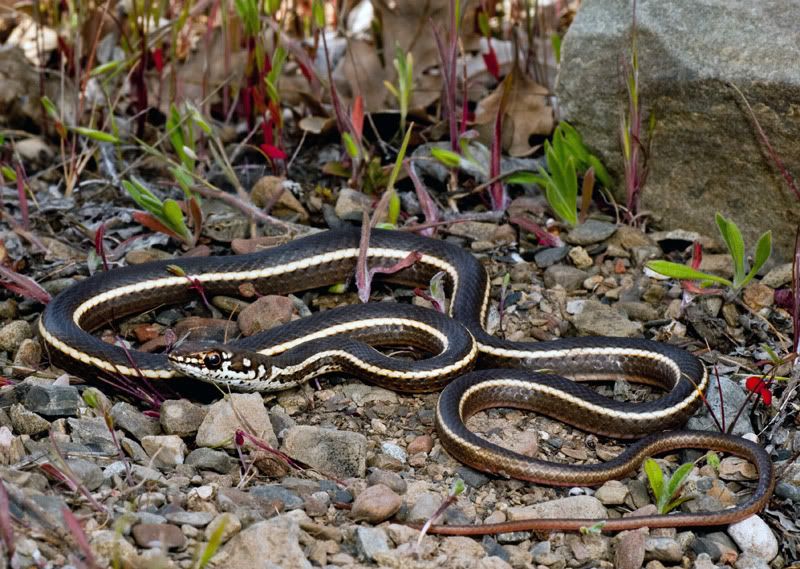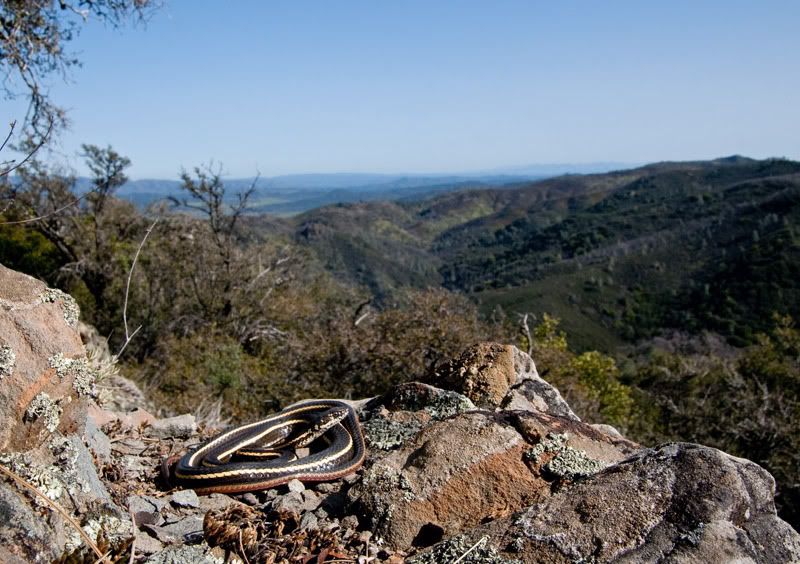 Crotalus oreganus oreganus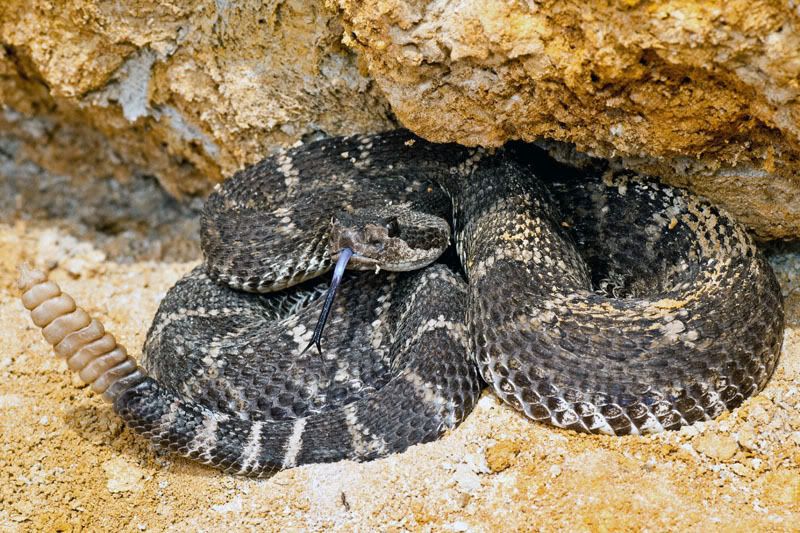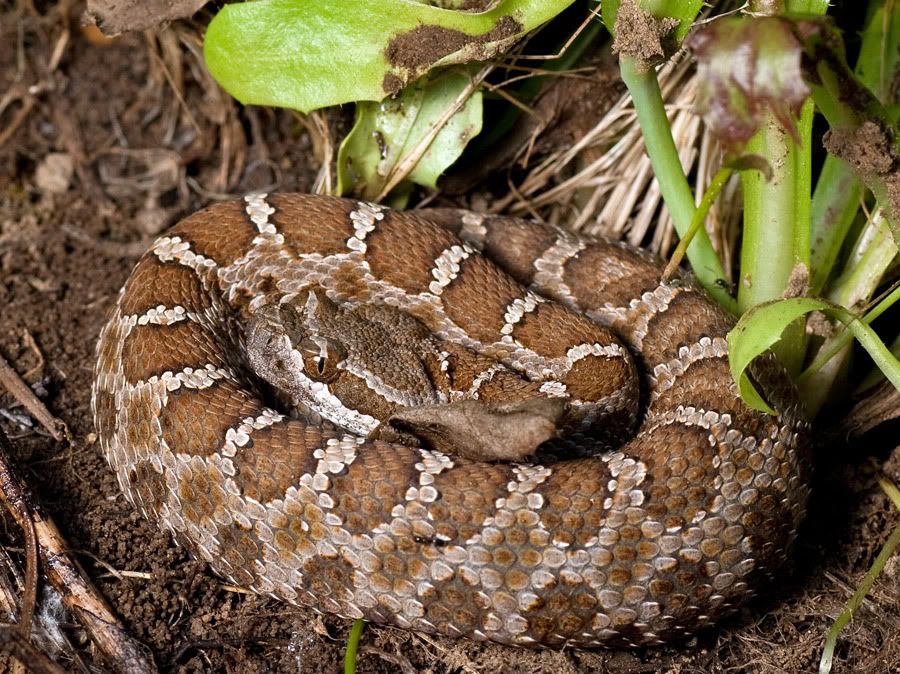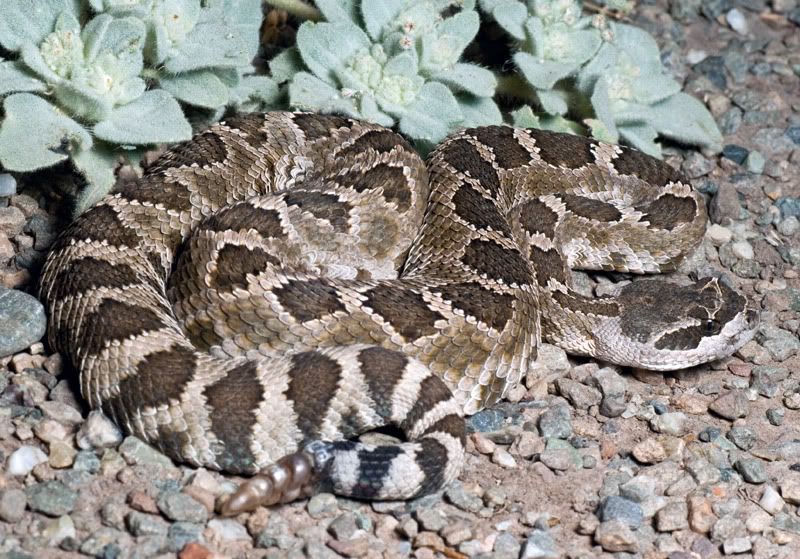 Sight at an old barn of a rattlesnake only partially committed to basking... I think the snake blushed a little as our group was all pointing and laughing at how ridiculous it looked when we first saw it. Aside from that, it stayed completely motionless the whole photo session, including through some close up pictures, apparently thinking was still invisible it if it didn't move.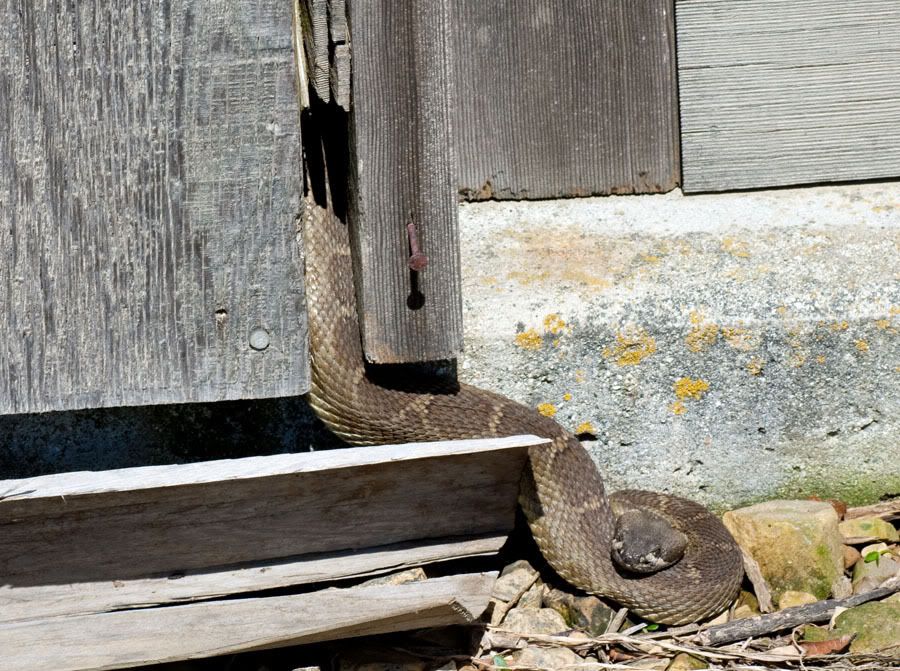 T. atratus atratus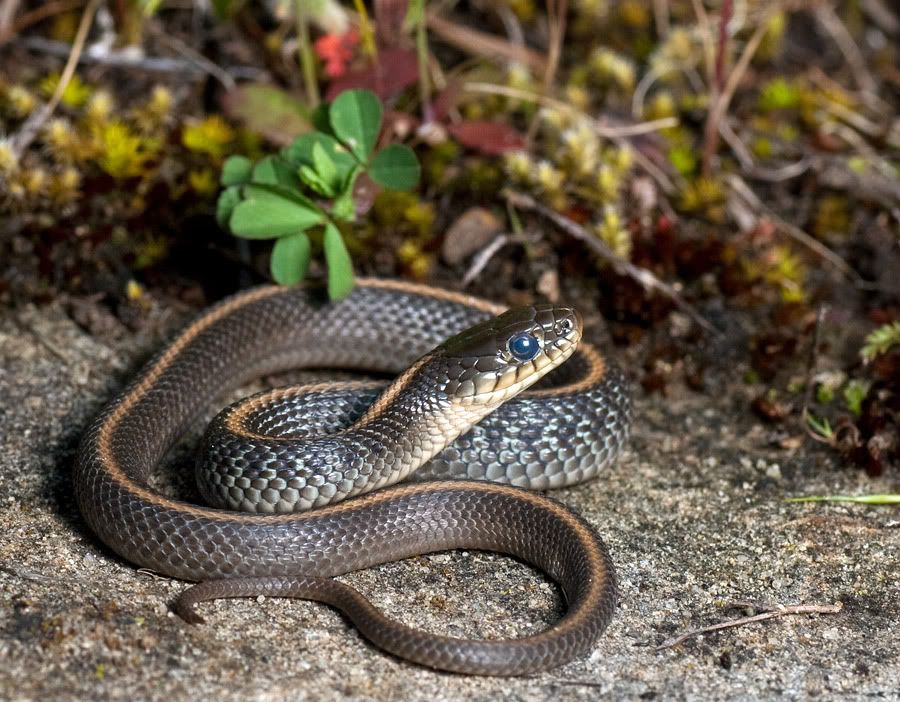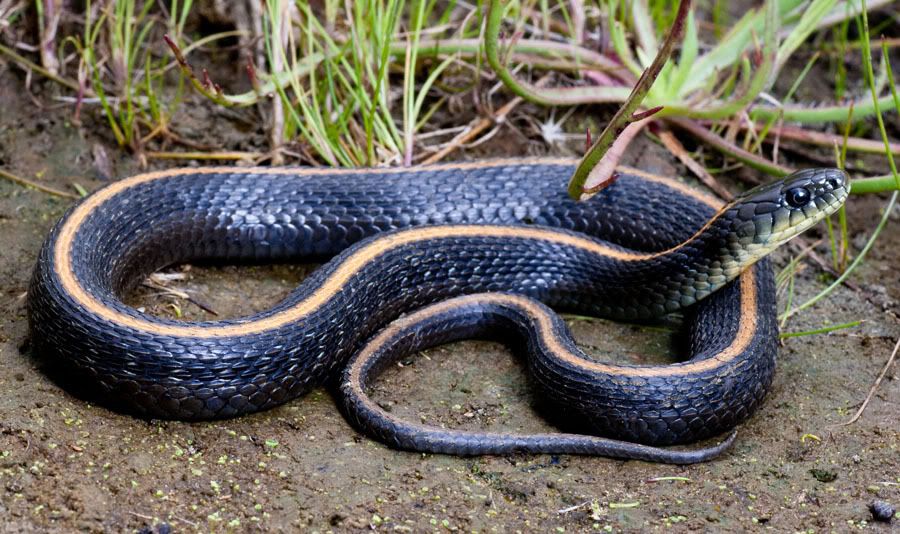 With the unusually cool weather and rainy season lingering late into spring, Norcal was particularly green this spring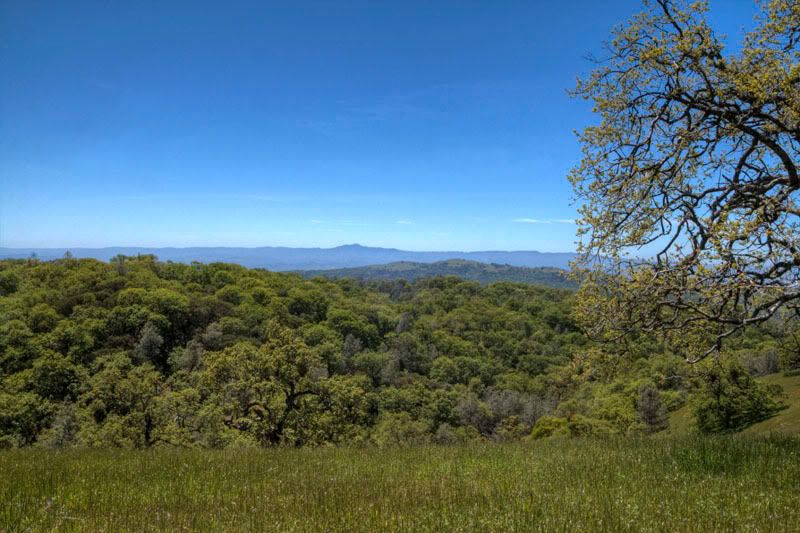 A couple of the more attractive flavors of
T. elegans terrestris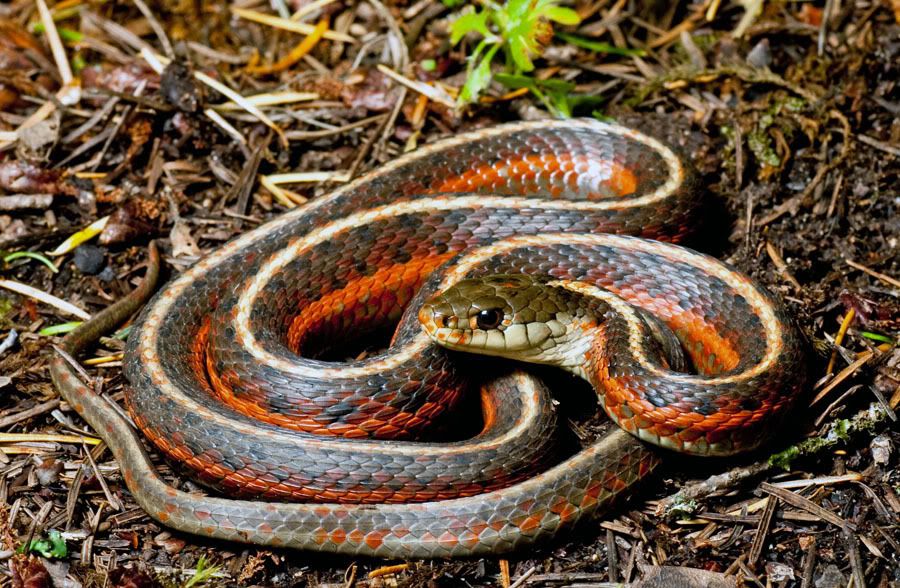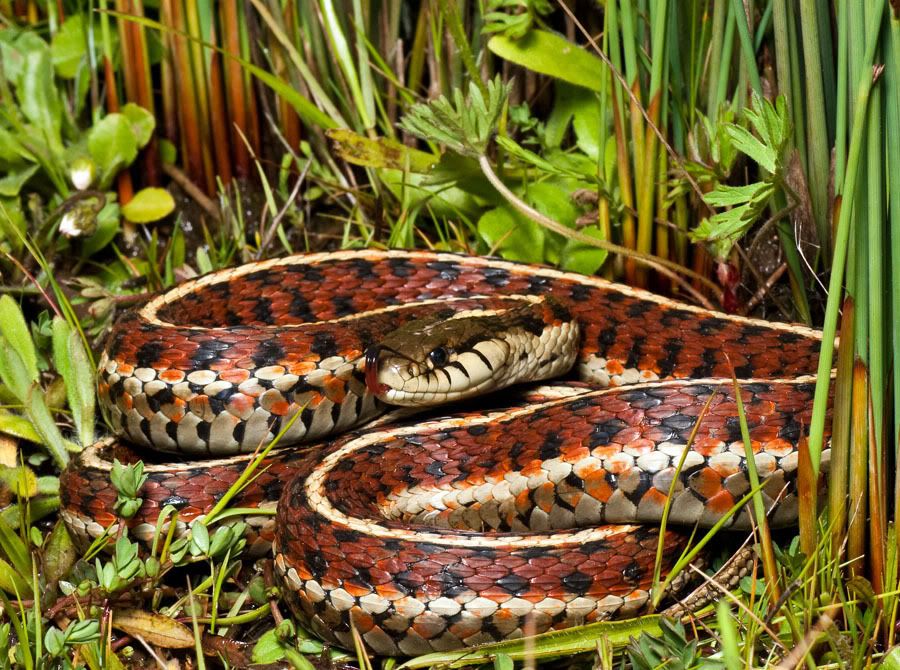 But even more attractive are the CA red-sided garter snakes (
T. sirtalis infernalis
). Here are several different individuals Sam M, Jim S, and I found.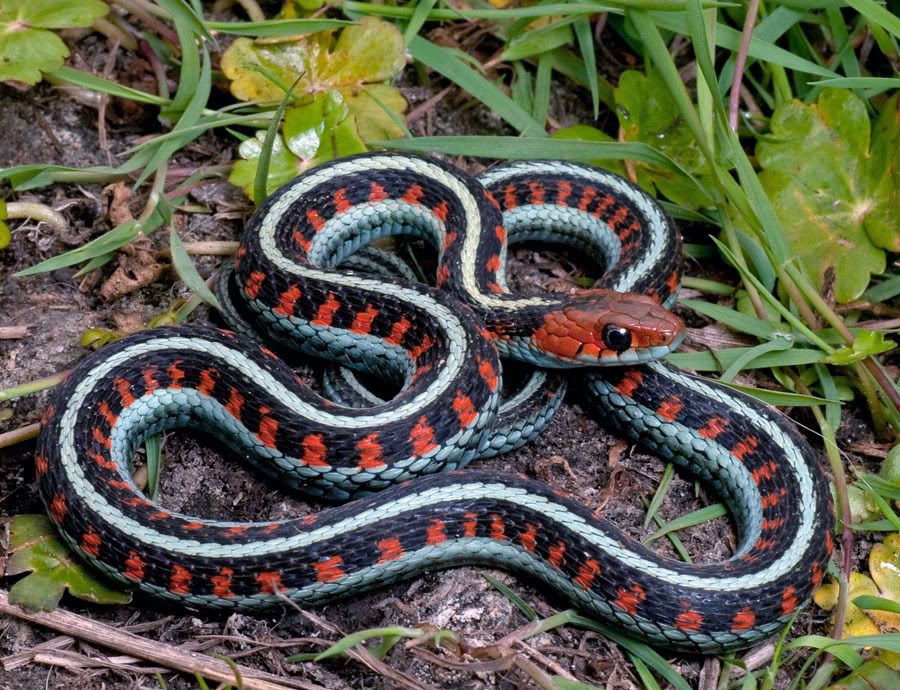 At the time, we dismissed this one that Jim found as ugly due to all of the black on top of the head. But upon later review of photos, it had by far the nicest blues of the bunch. Jim, hope you accept our apologies!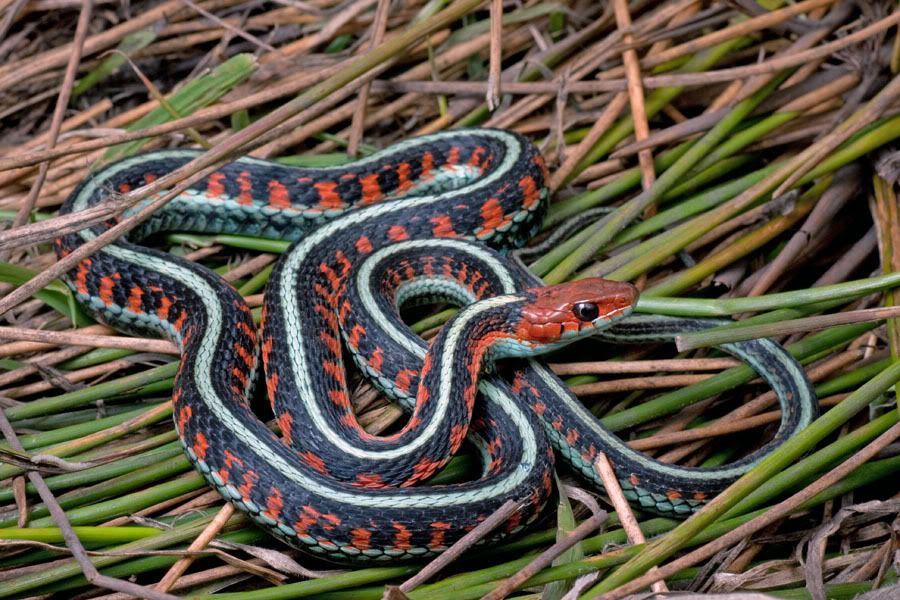 This Yellow-bellied racer (
C. constrictor mormon
) is bluer than most Blue racers...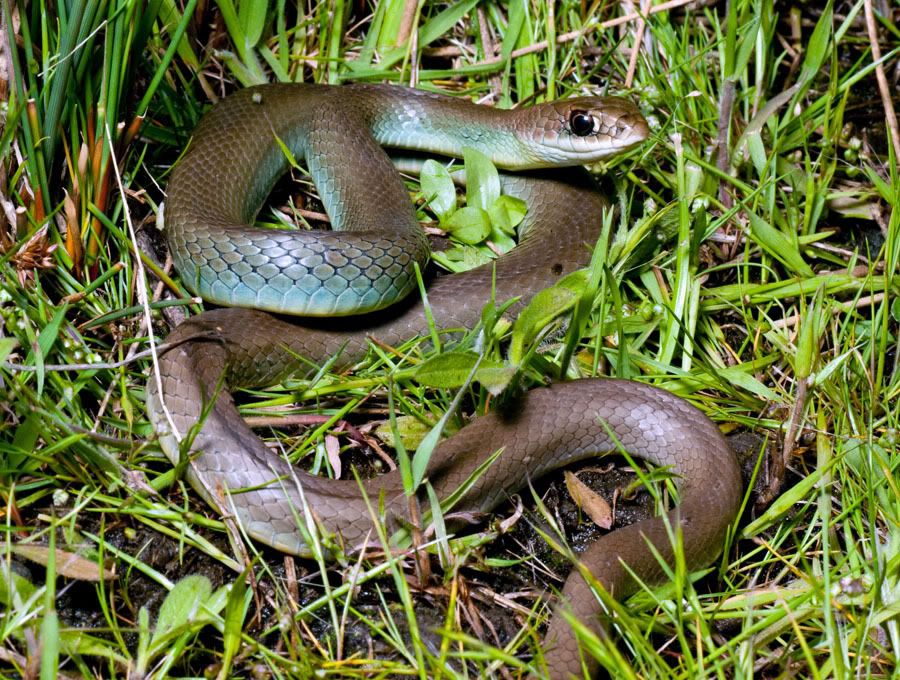 Not a herp, but Jim Scott almost stepped on this while walking through some tall grass. Mom was MIA.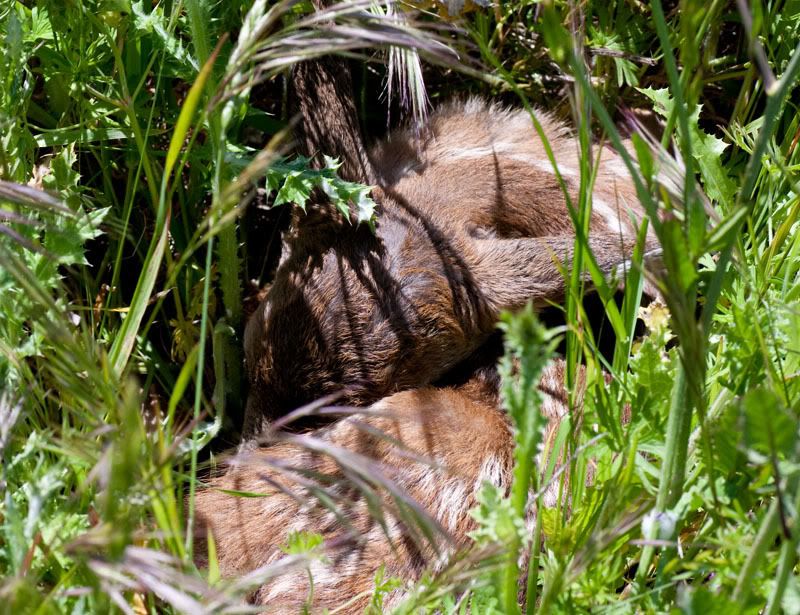 Pituophis catenifer catenifer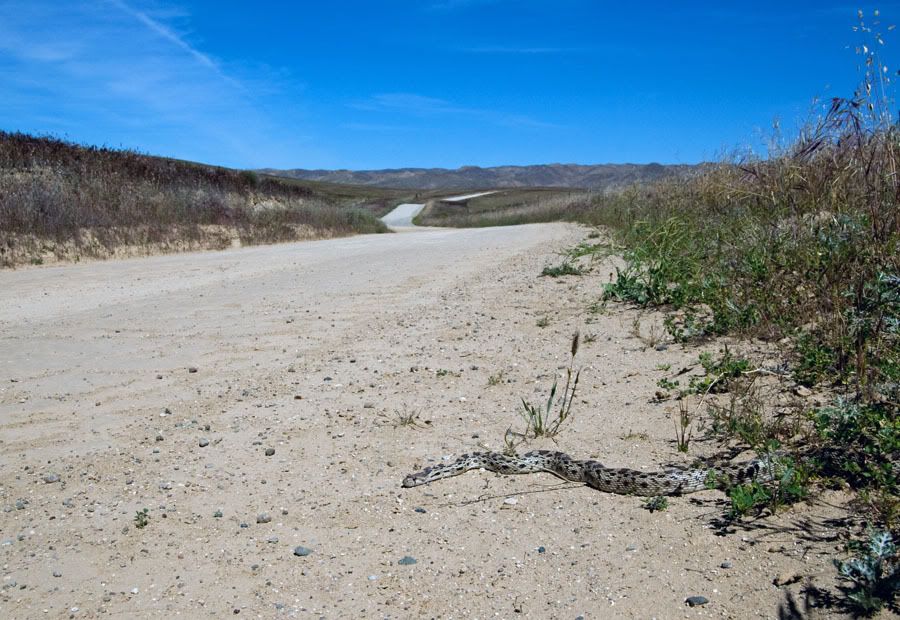 Nice, reddish gopher snake from near San Jose
Phrysonoma blainvillii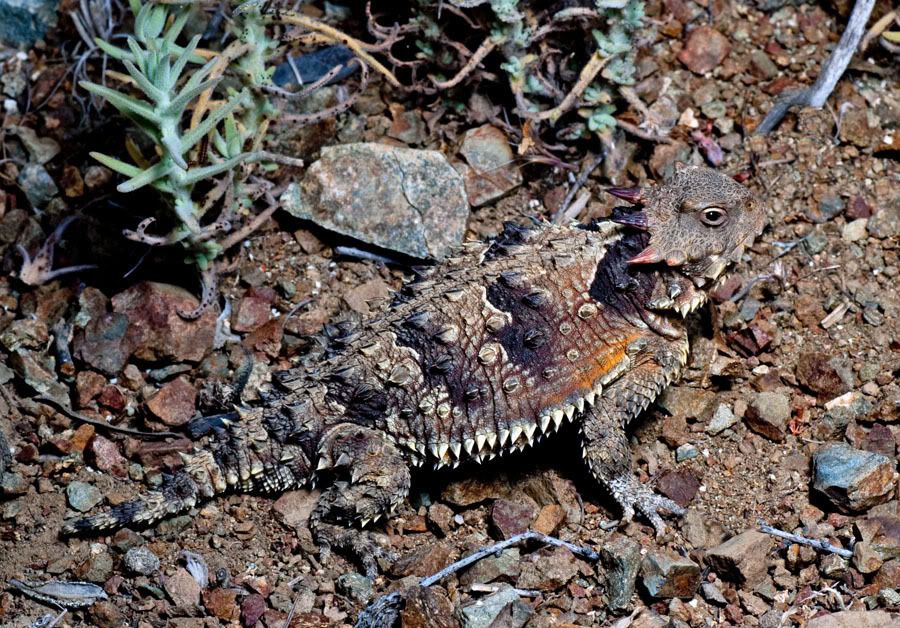 At one pond we herped here in July, Jim noticed a couple RLF in reeds and grass a good 5-10 yards from the water, in the middle of the day (very odd for this species to be this far from water this time of year).
Rana draytonii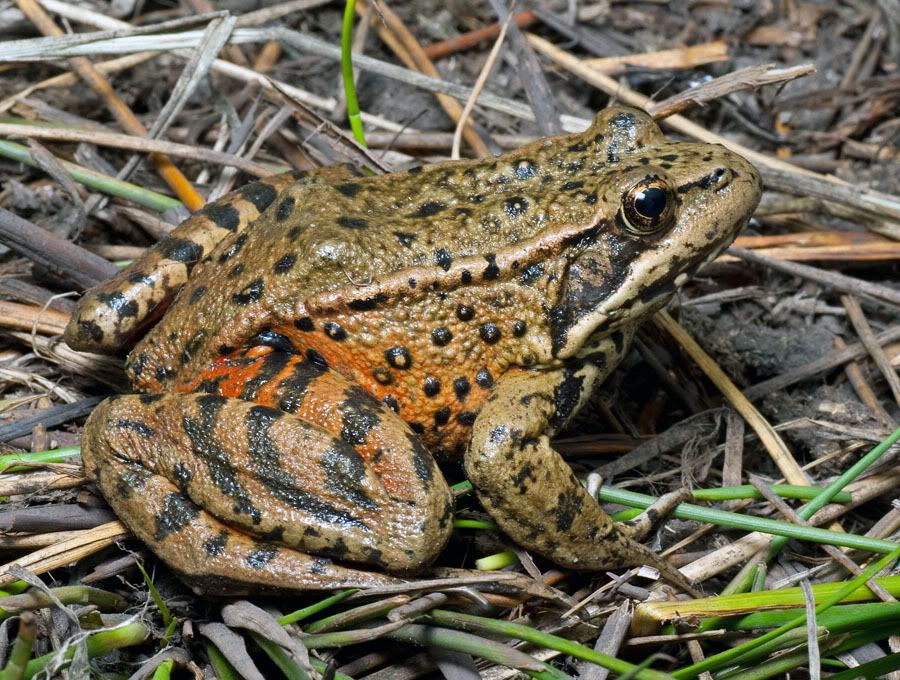 I went with R. Hoyer to a place in
Contia longicaudae
(new Forest Sharp-Tail) range where I've herped for a couple years but only found
Contia tennuis
. He assured me that
C. longicauda
should be present, and what do you know... next time I returned, a couple weeks later, there she be!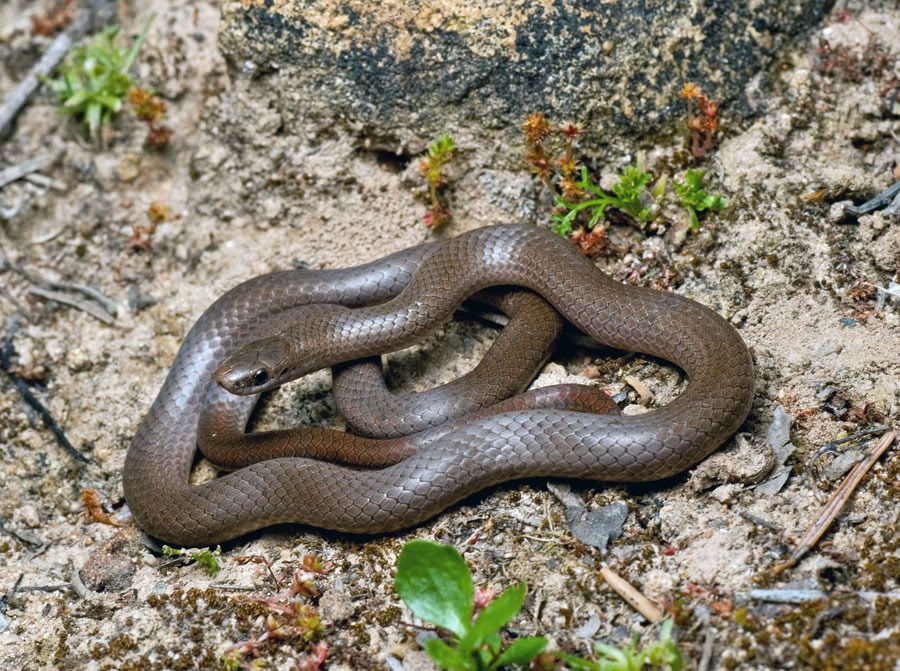 So, for perspective... total 2010 C. tennuis = 123, total ever C. longicaudae = 1!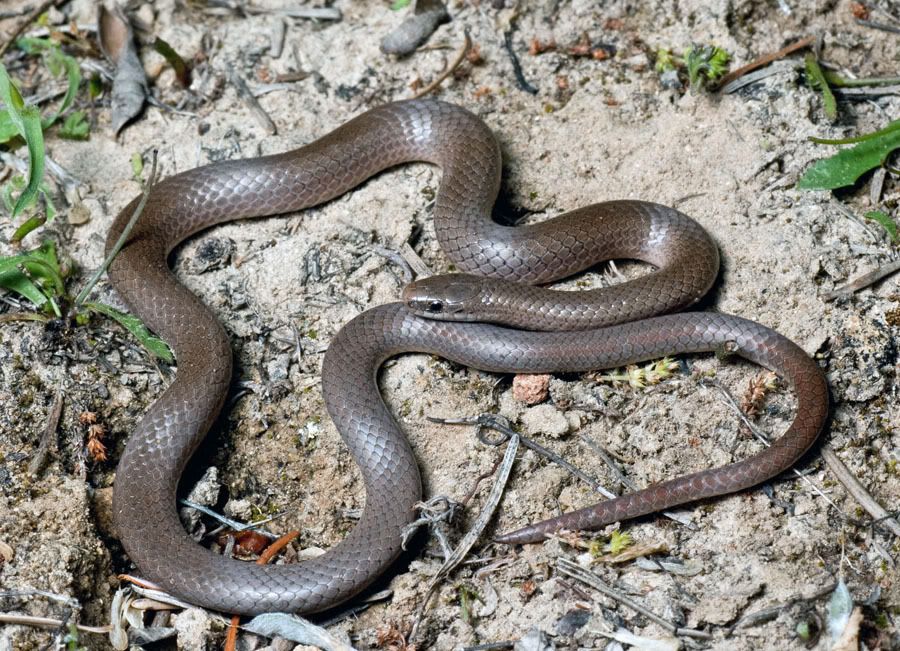 EXTREMELY LOCAL HERPING
As a bonus, living on the edge of town, I'm able to find a number of the more common herps right in my back yard. My daughter turned up this particularly colorful Ensatina while helping me pull out ivy.
Ensatina eschscholtzii croceater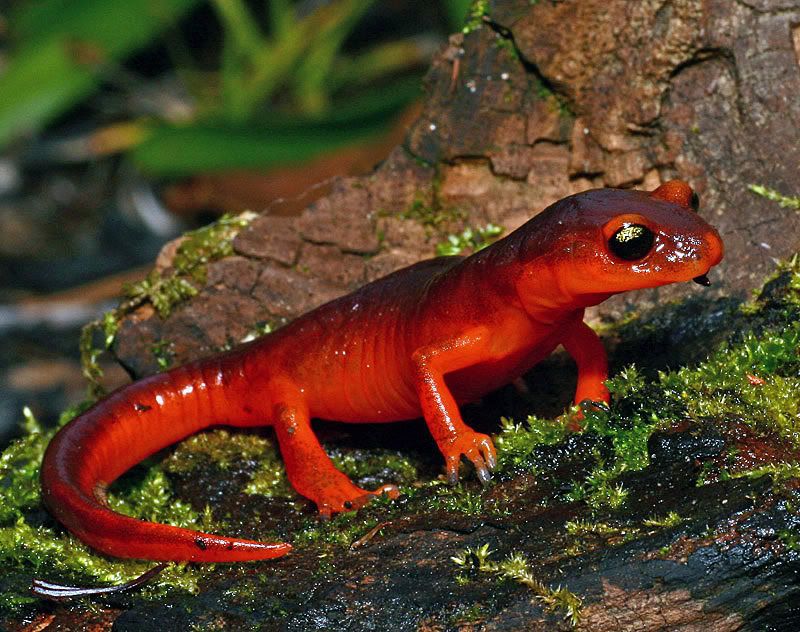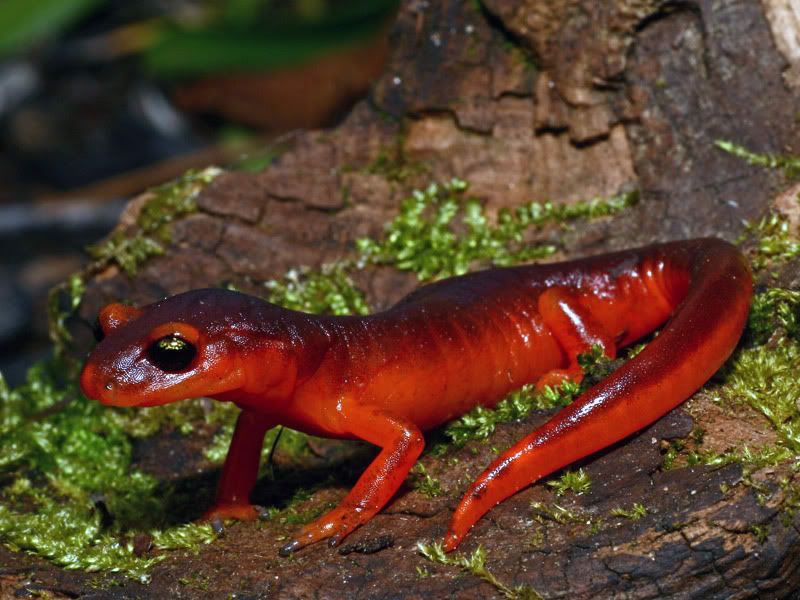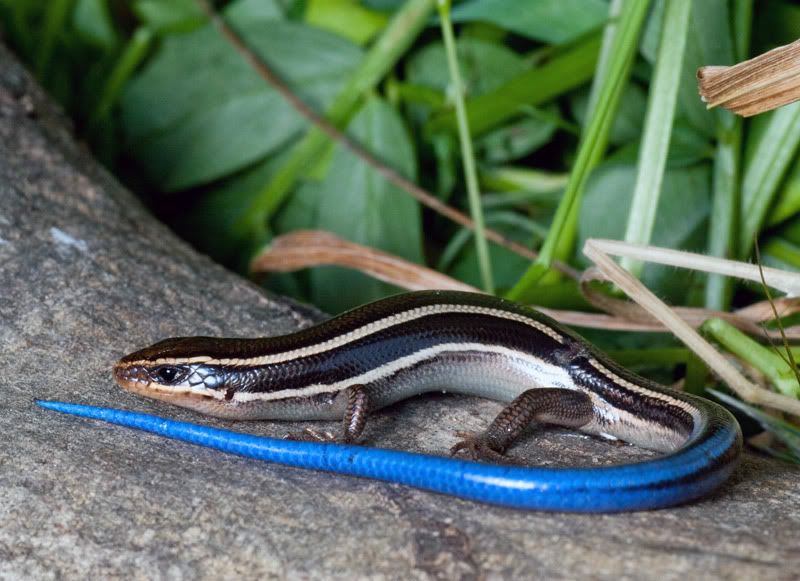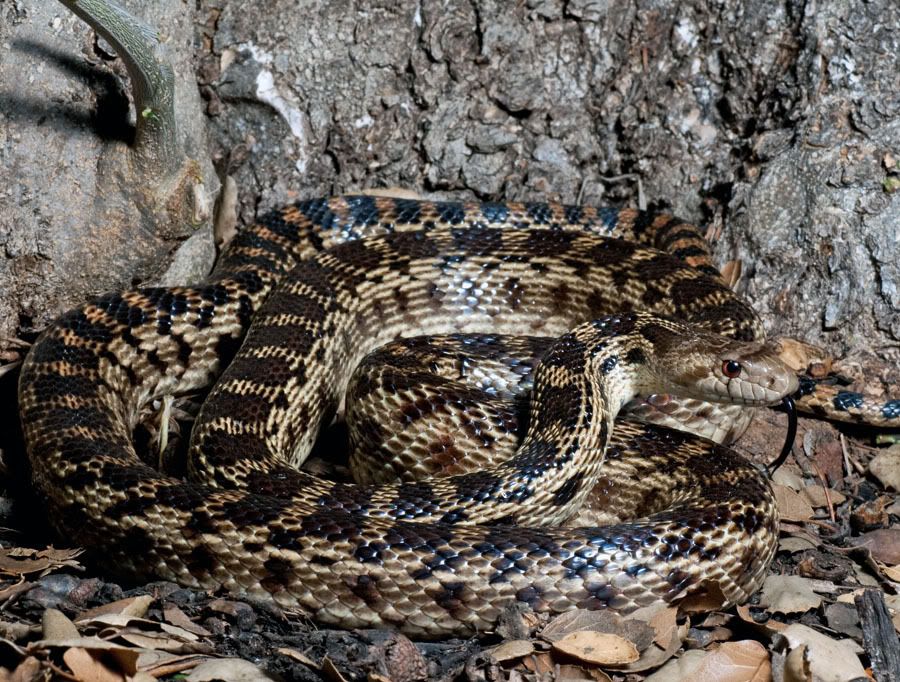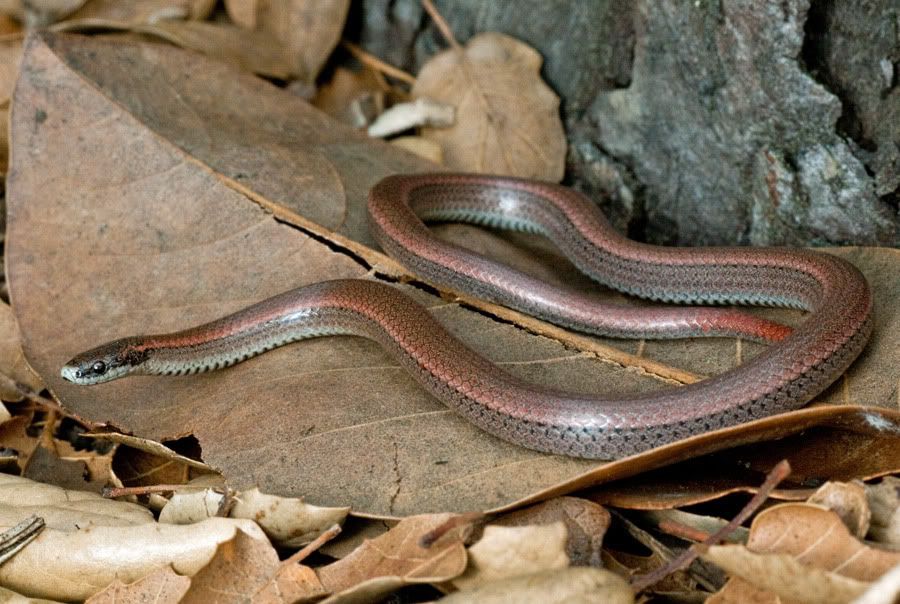 One of the largest Contia I've seen
Backyard ringneck (
Diadophis punctatus amabilis
)
I always get several king snakes in the yard each year as well. This one particularly liked one of my large boards. After finding it initially on March 9th, I held onto it for a few days to get photos, then released it under another board 30 yards away that housed a family of mice. Then after hanging out there for a few weeks it disappeared, and a couple weeks later turned up back under the original board, where it remained for over a month until 5/27 (supposedly late in the season to be flipping kings). Maybe it'll return again this fall...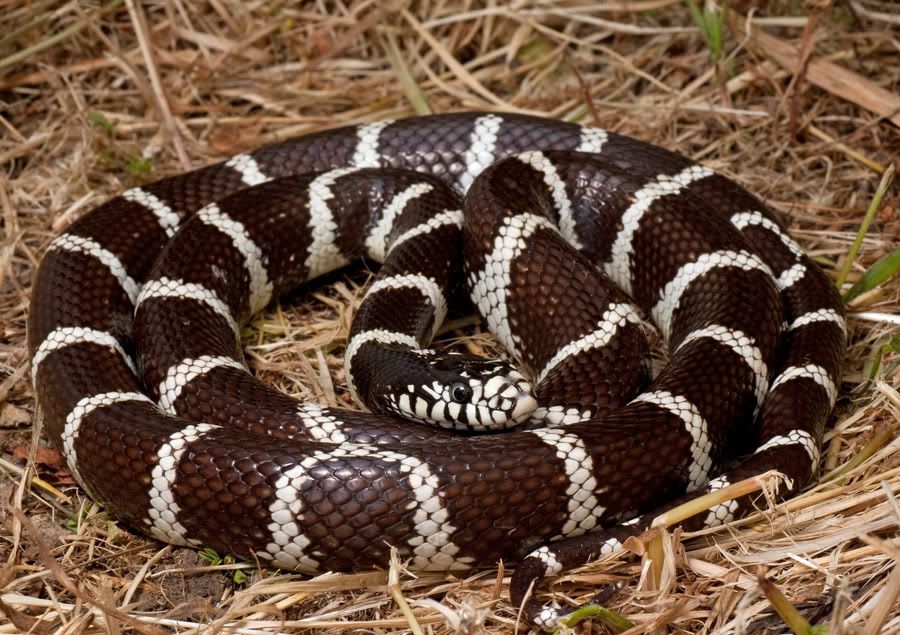 After lifting the brick on the right, I checked under the cement base on the left, finding 3 sharp-tailed snakes.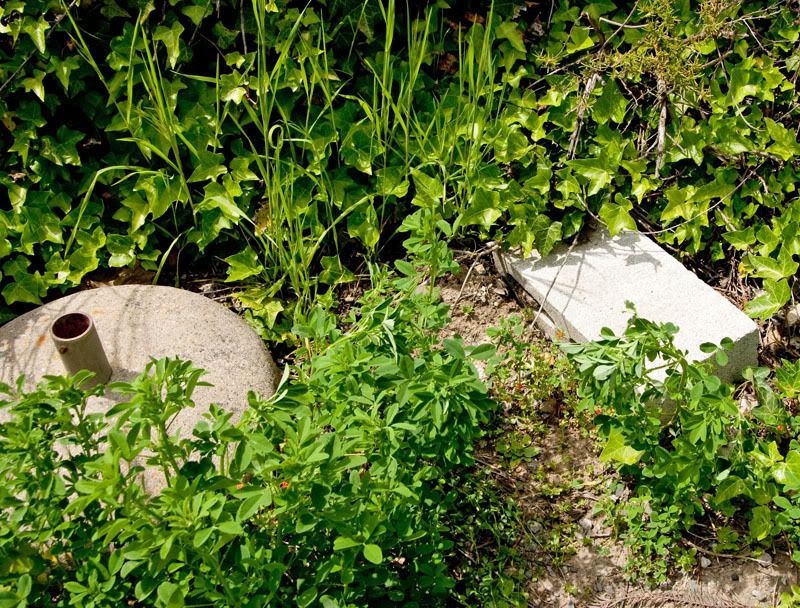 After carefully placing the Contia back under the base, I stood up and just then noticed what I'd missed the first time when lifting the brick. What is that IN the brick?!!!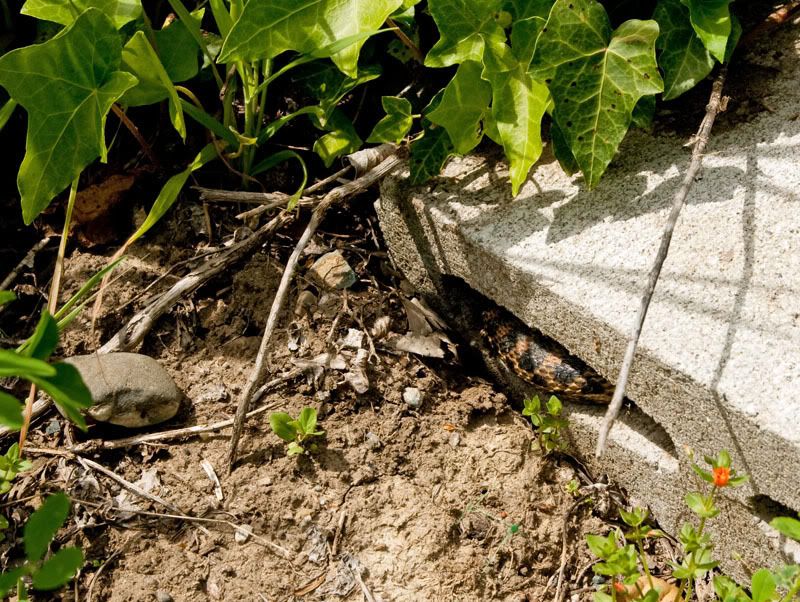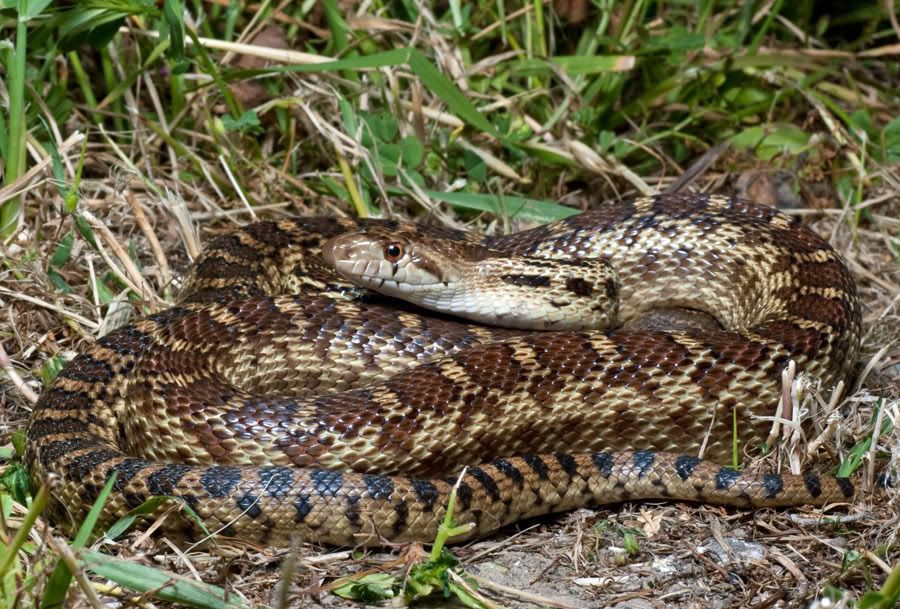 SIERRA NEVADA MOUNTAINS
Herping the Sierra Nevada mountains in April/May for most herpers means you're targeting Mt. Kingsnakes. (unless you're Sam Murray, where you'd be targeting garter snakes, lol). But there are lots of cool herps to find in the mountains (even the garter snakes), and the scenery just can't be beat.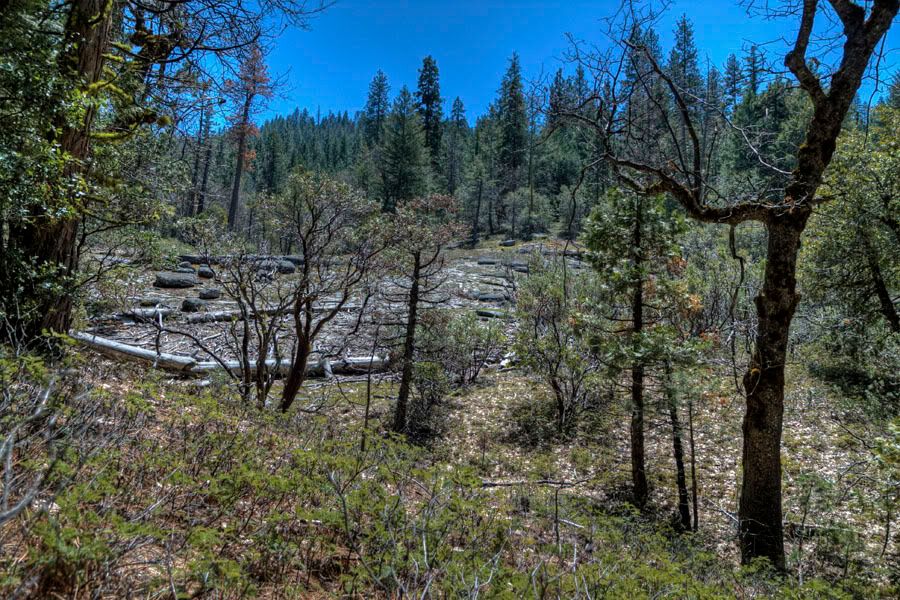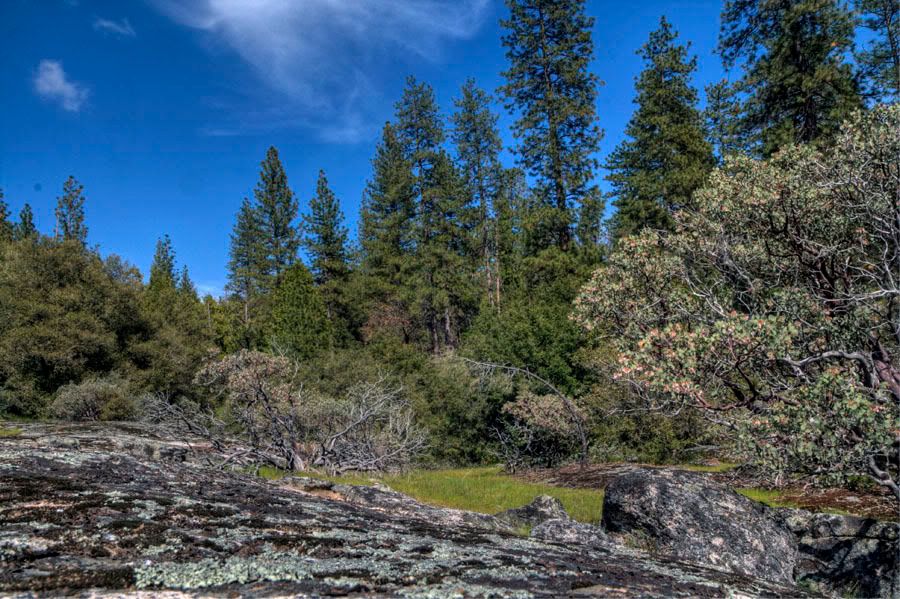 L. zonata (multicincta)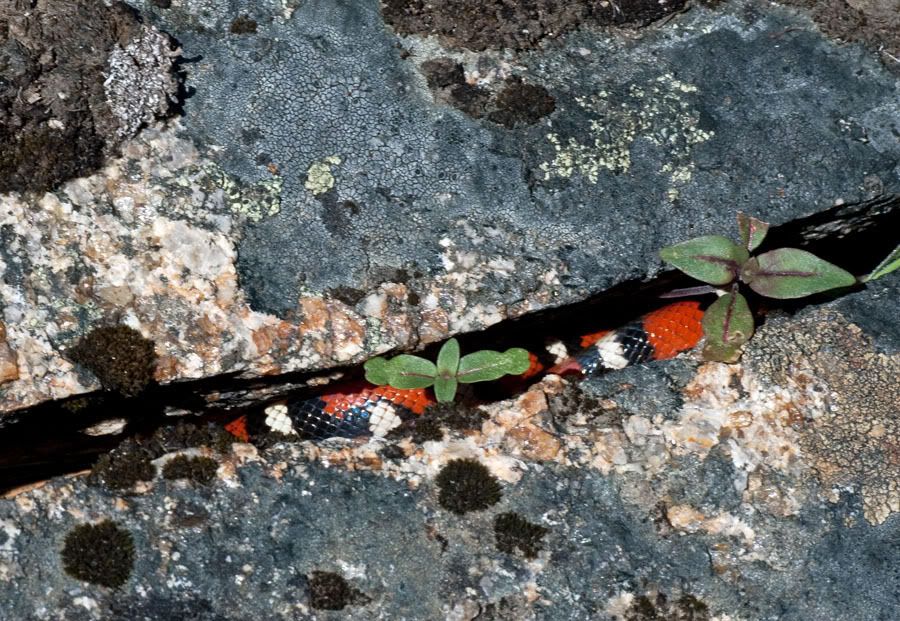 T. couchii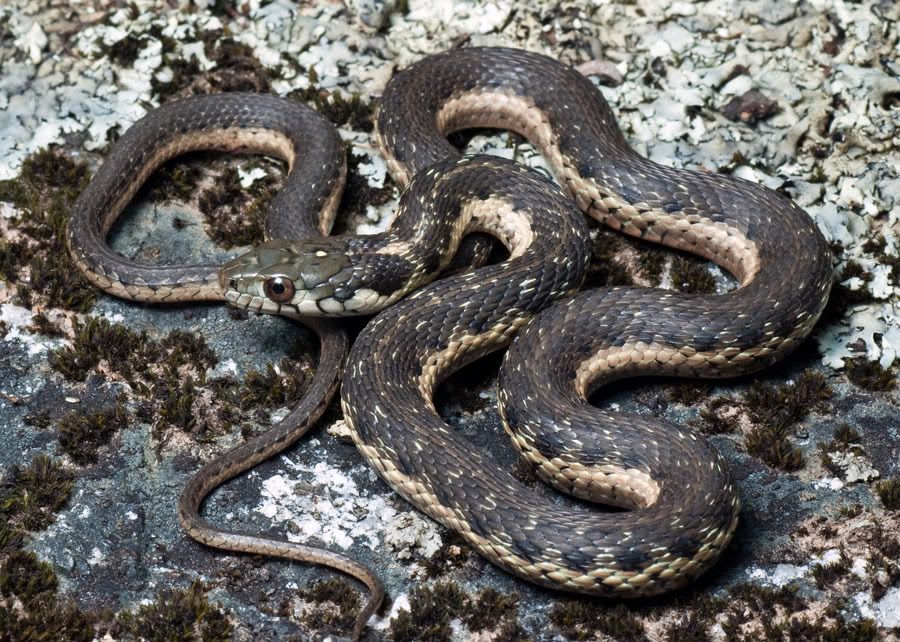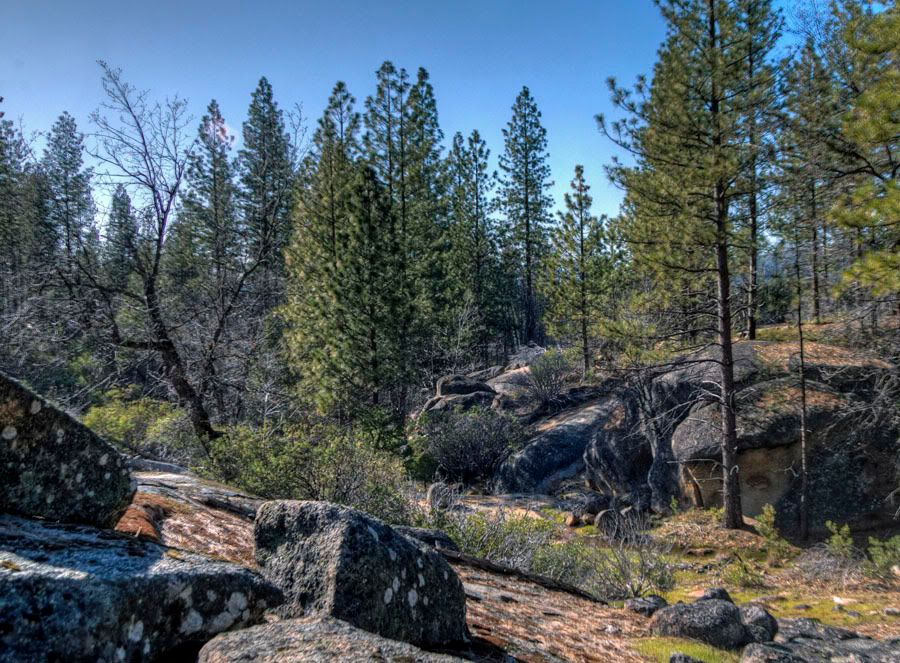 Love how high the orange goes up the sides on the Coral-bellied ringnecks (
Diadophis punctatus pulchellus
).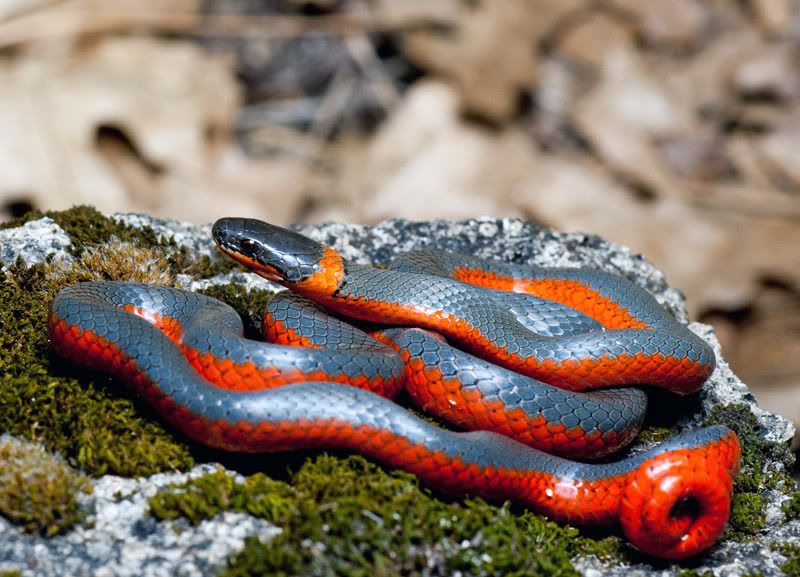 For the first Sierra snakes of the year, Sam and I both flipped a large, promising rock, finding a Rubber boa/Whipsnake combo.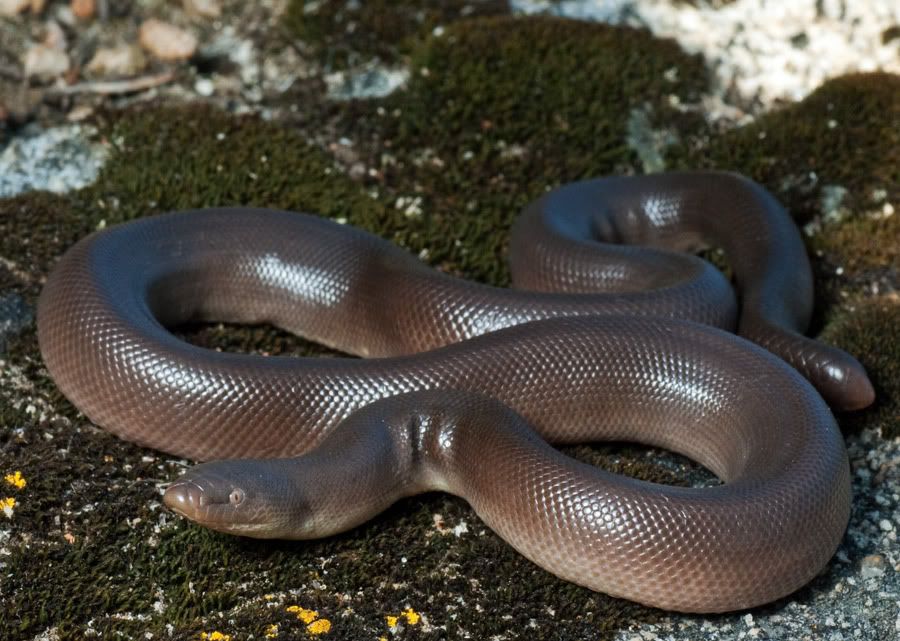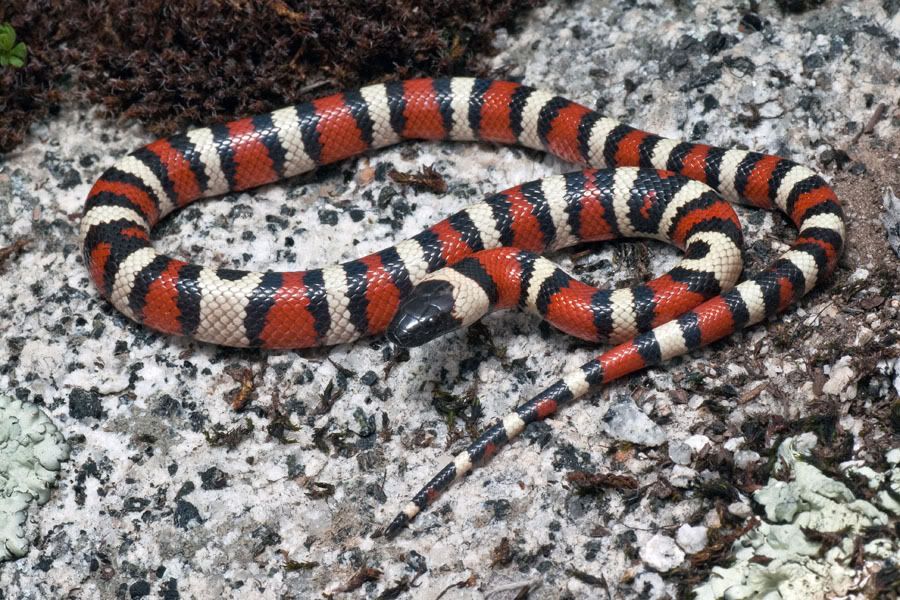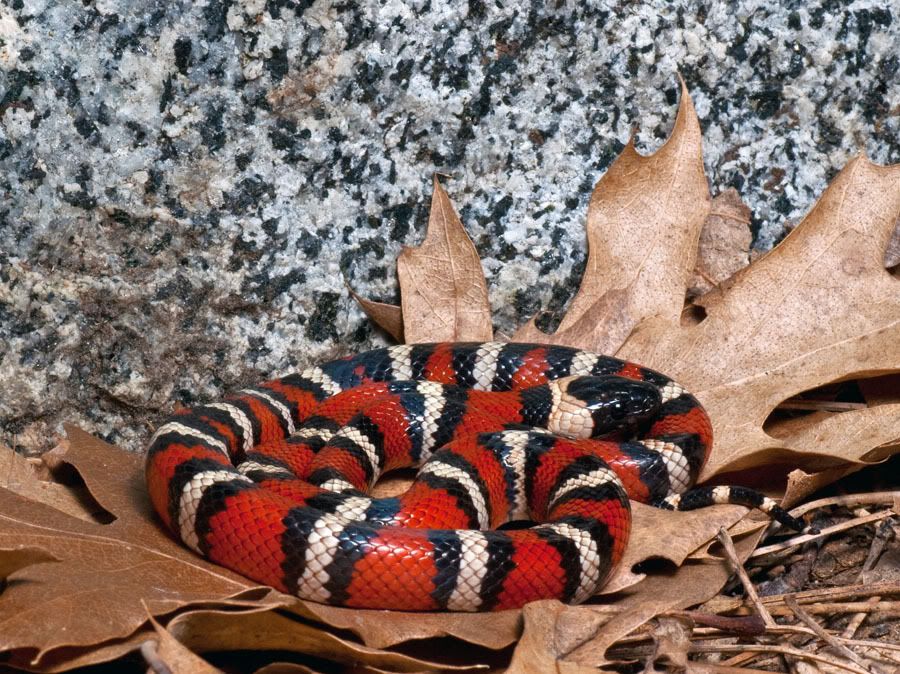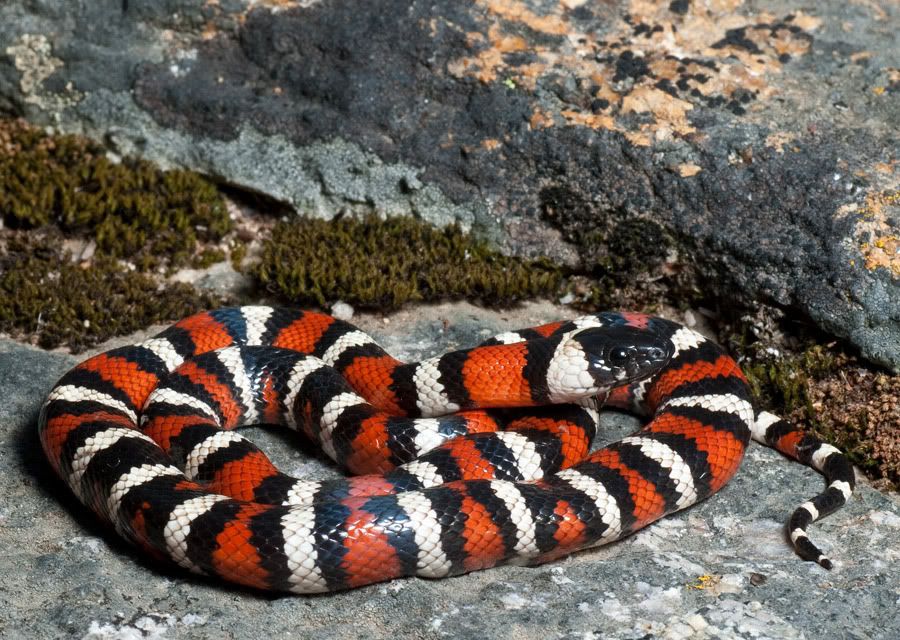 T. elegans elegans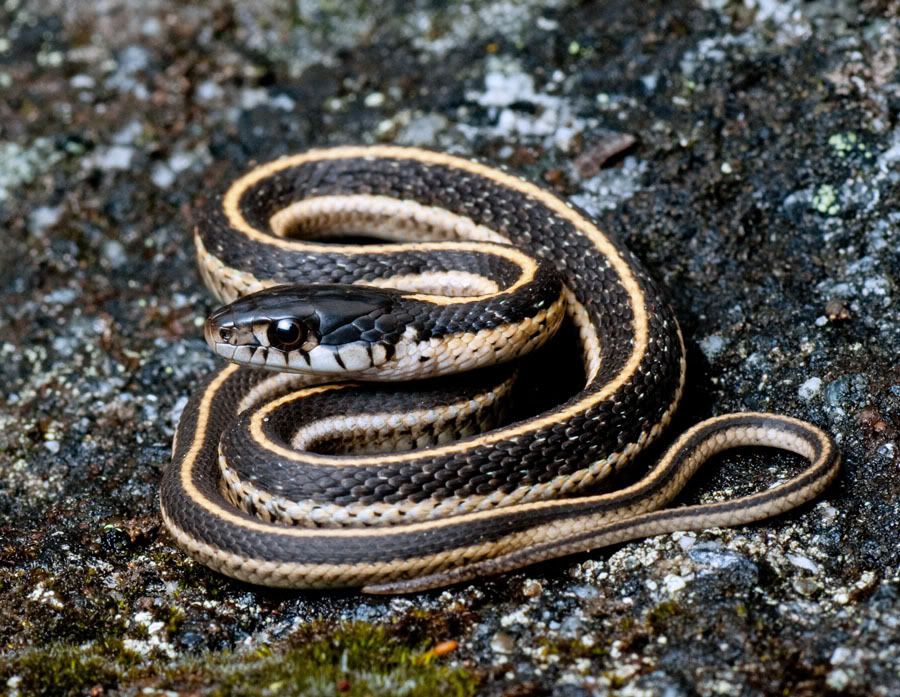 Just after Todd B. asked me whether I ever find young boas that are orange or pinkish, I found my first ones on my next Sierra trip. They apparently lose this coloration quickly after the first couple sheds. In the bay area, all the neonate boas are lighter than adults as well, but colored more light tan/olive.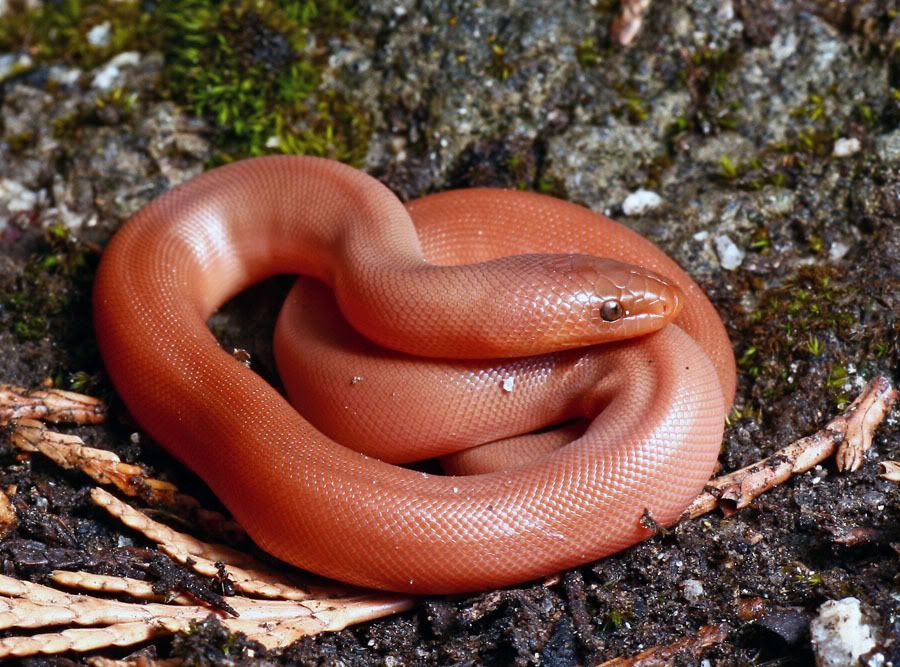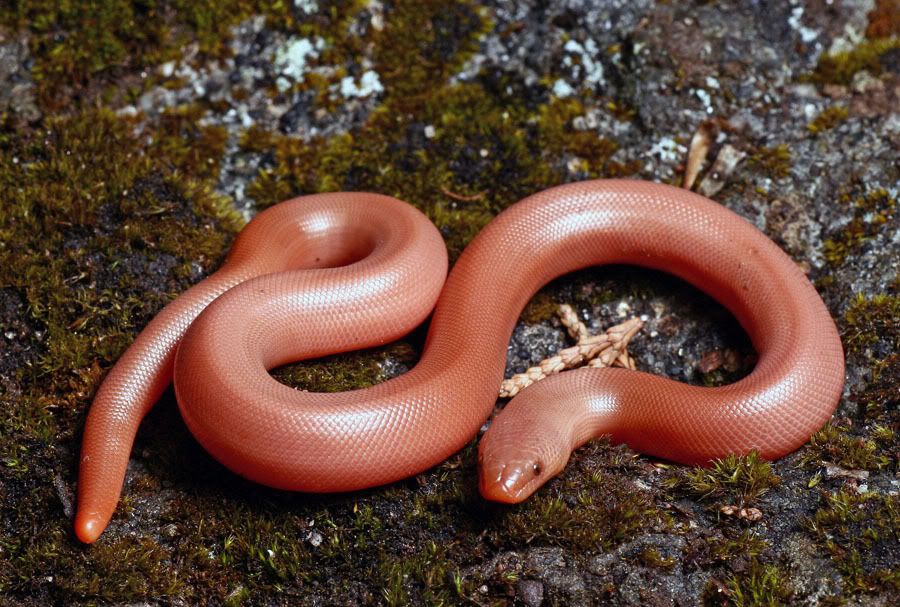 SOCAL - MAY 2010
Jim Scott, Sam Murray and I met up with a few other guys in Socal for a great couple days of herping the lower desert and surrounding areas. As we arrived, we made one of the best finds right on the exit ramp as we finally left the freeway. It's always great to start making quality finds just seconds into a herping trip!
M. flagellum piceus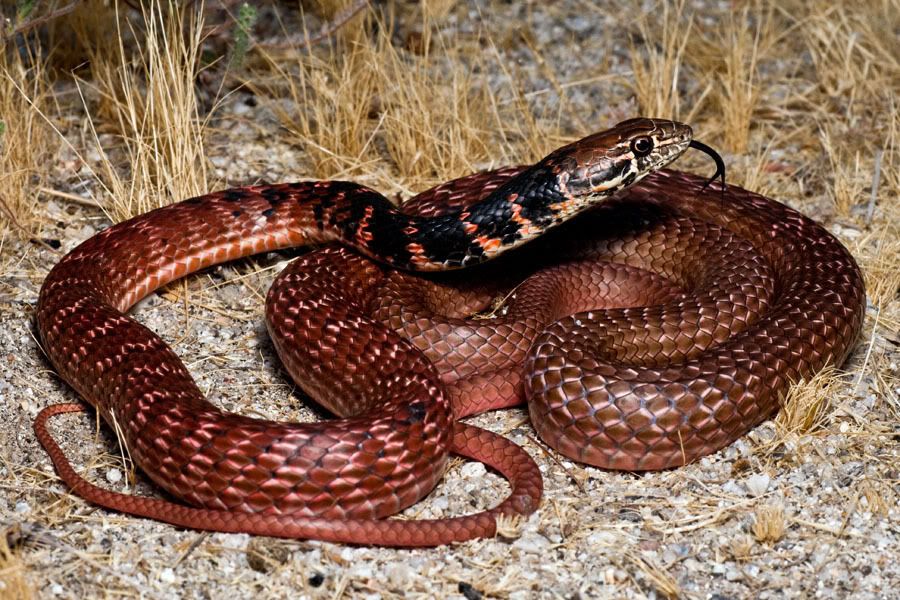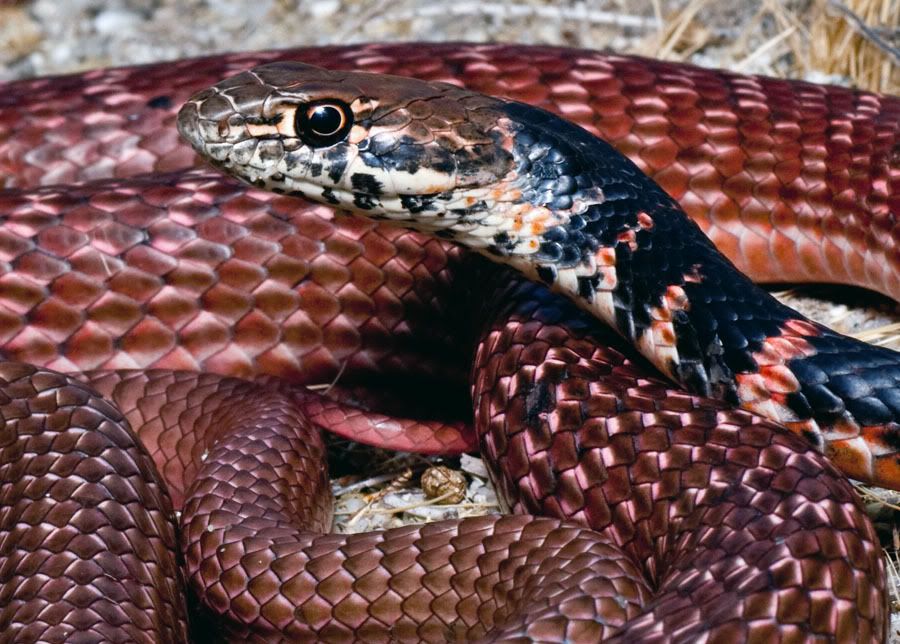 Socal
Phrysonoma blainvillii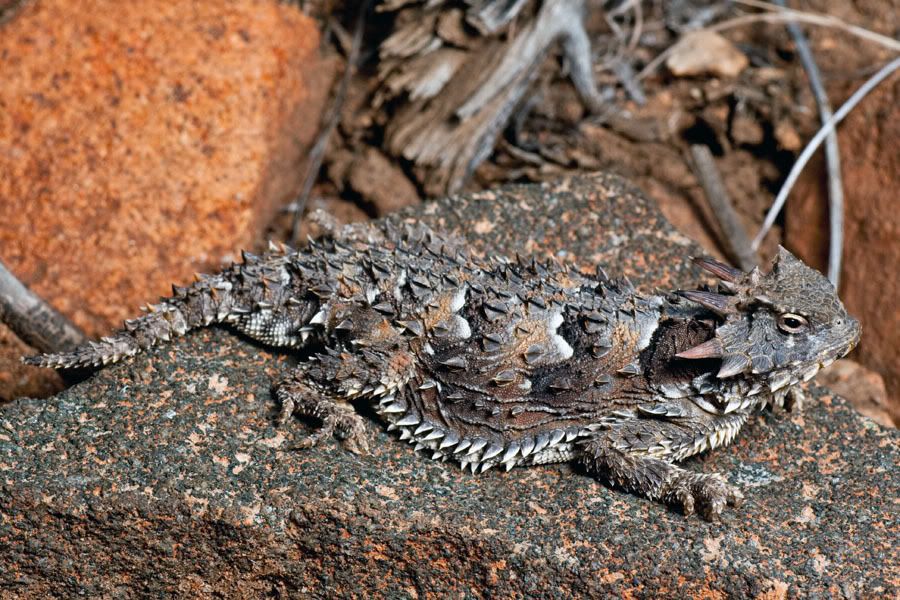 T. hammondii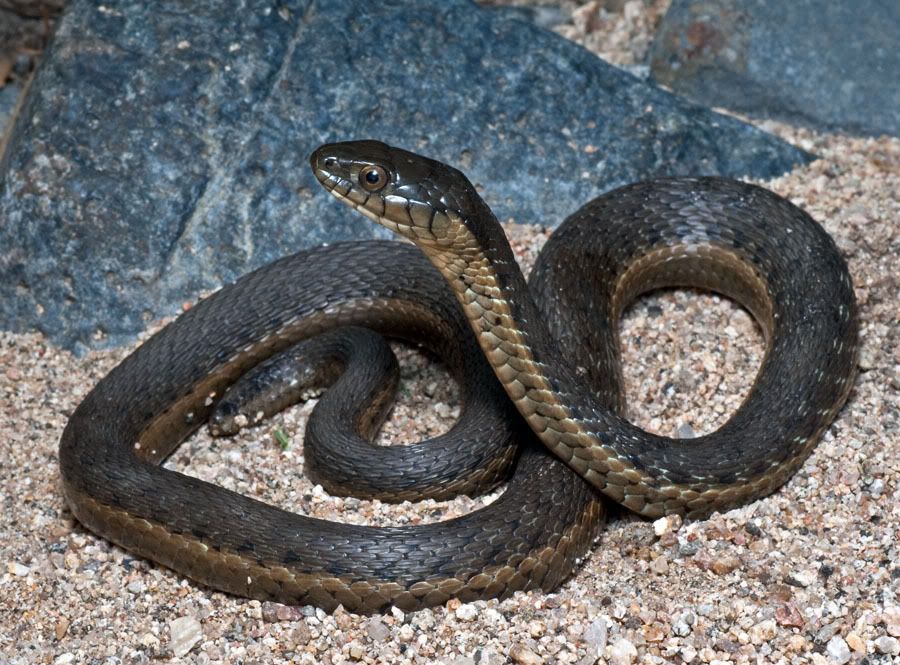 Rosy boas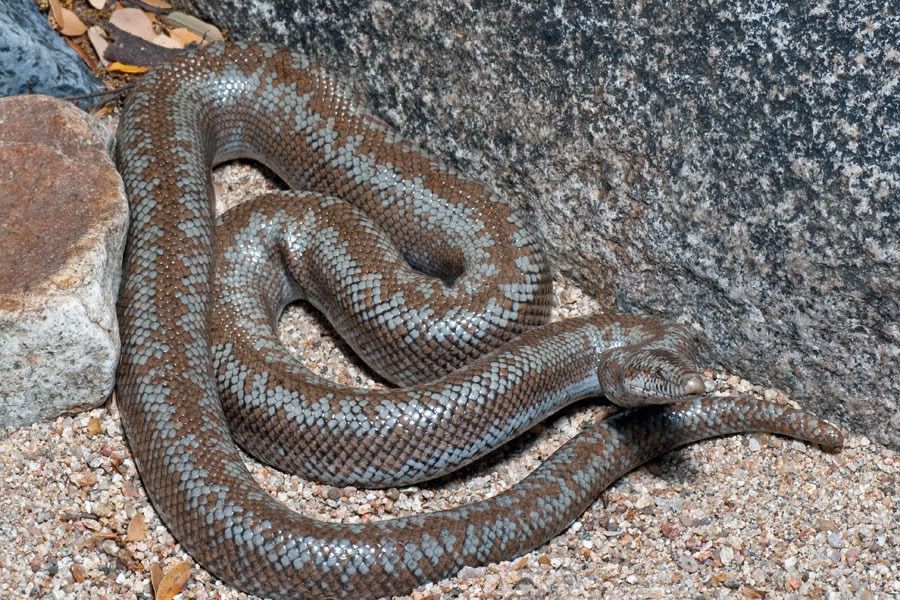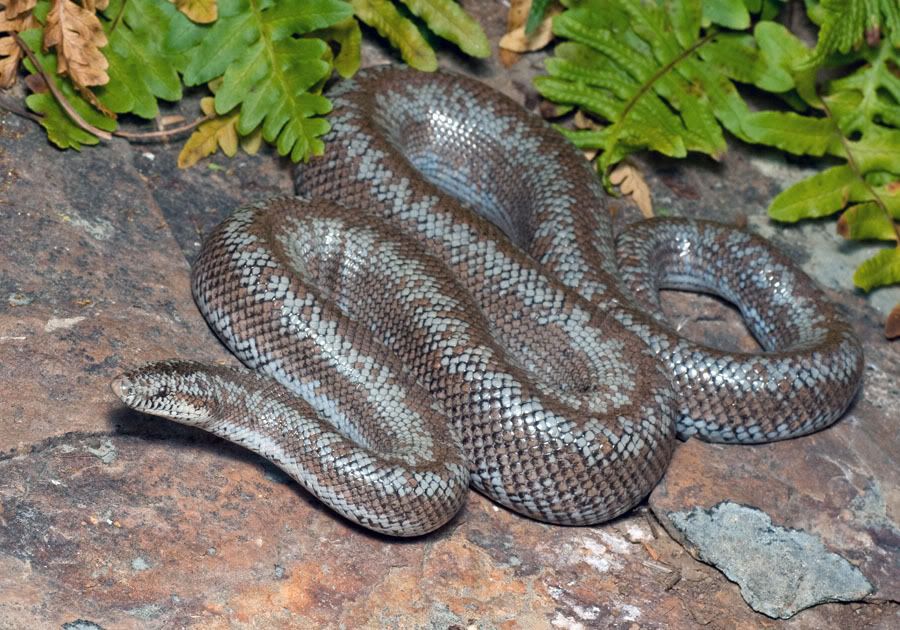 San Diego Night Snake (
Hypsiglena ochrorhyncha klauberi
)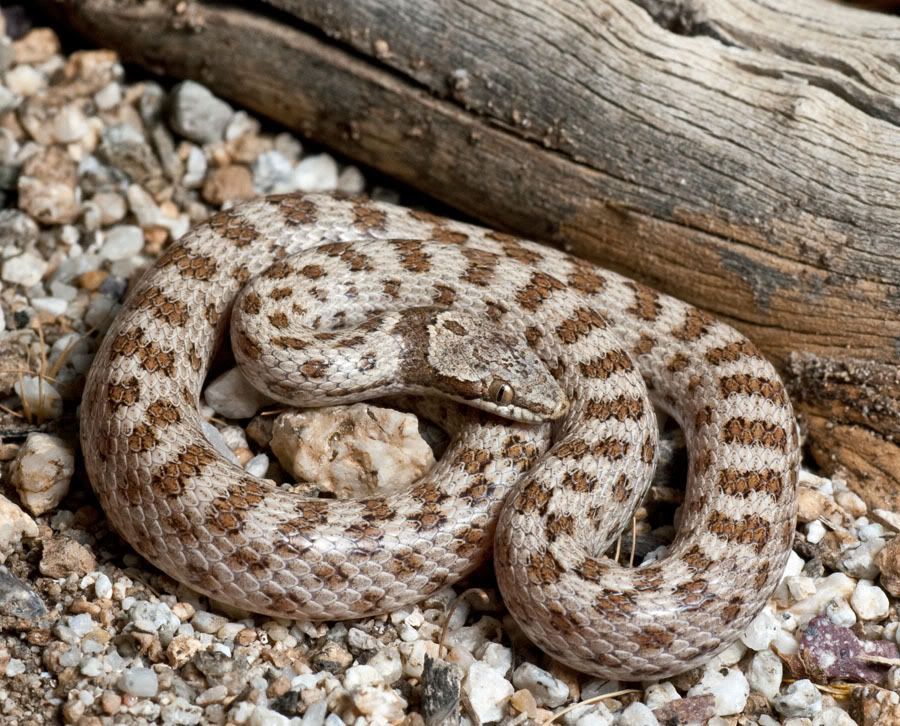 Pseudacris cadaverina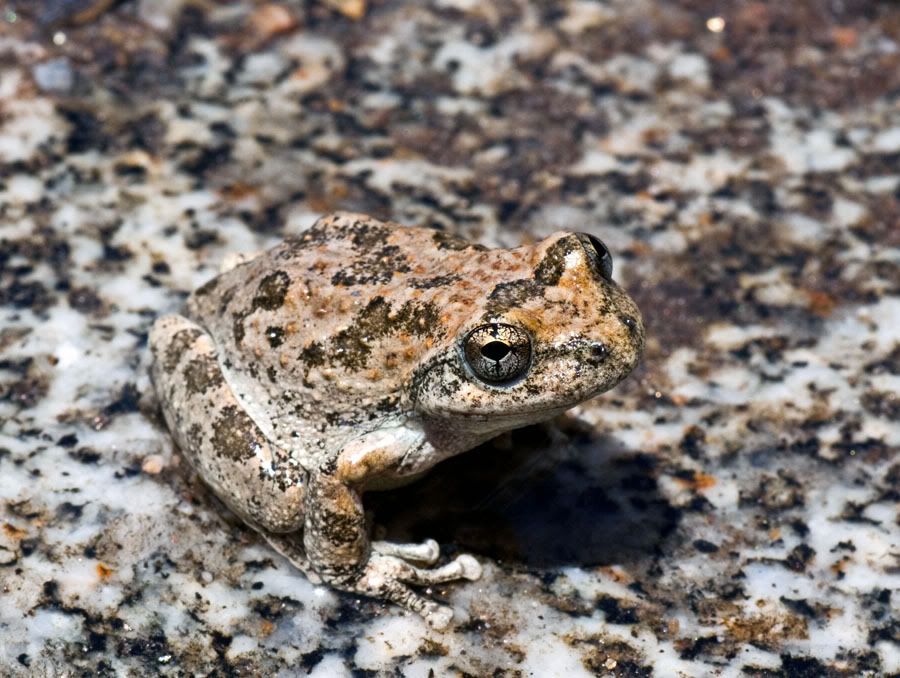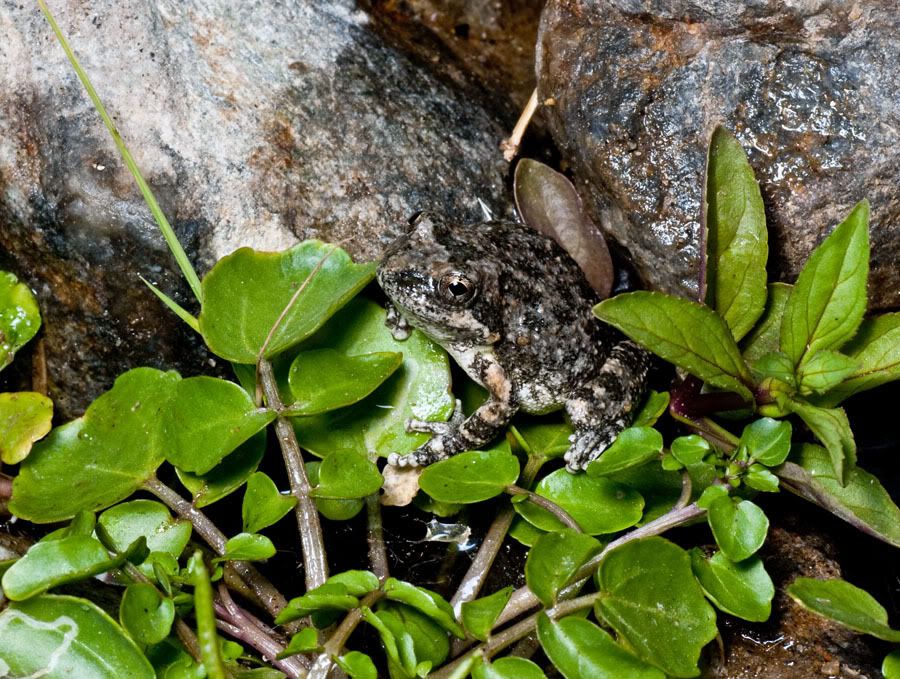 Banded Rock lizard (
Petrosaurus mearnsi
), demonstrating its granite-gripping talents. I think it was also mocking us.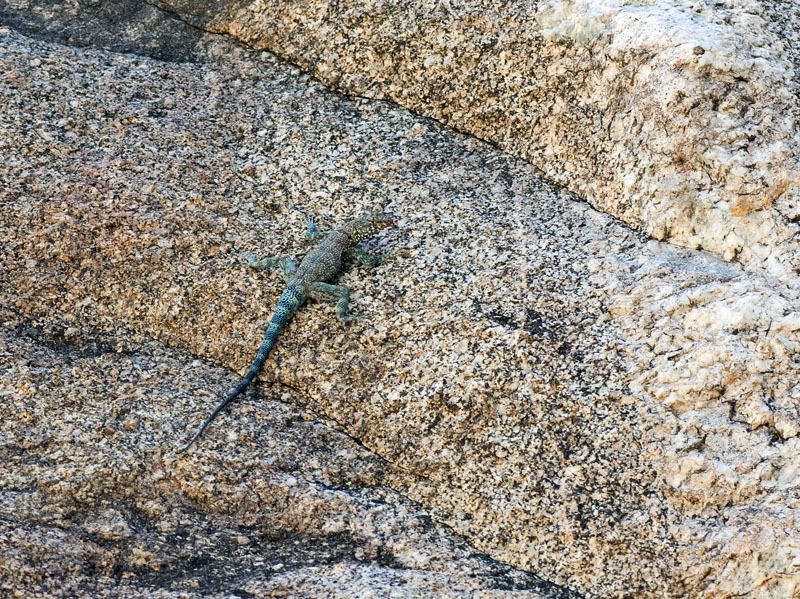 Another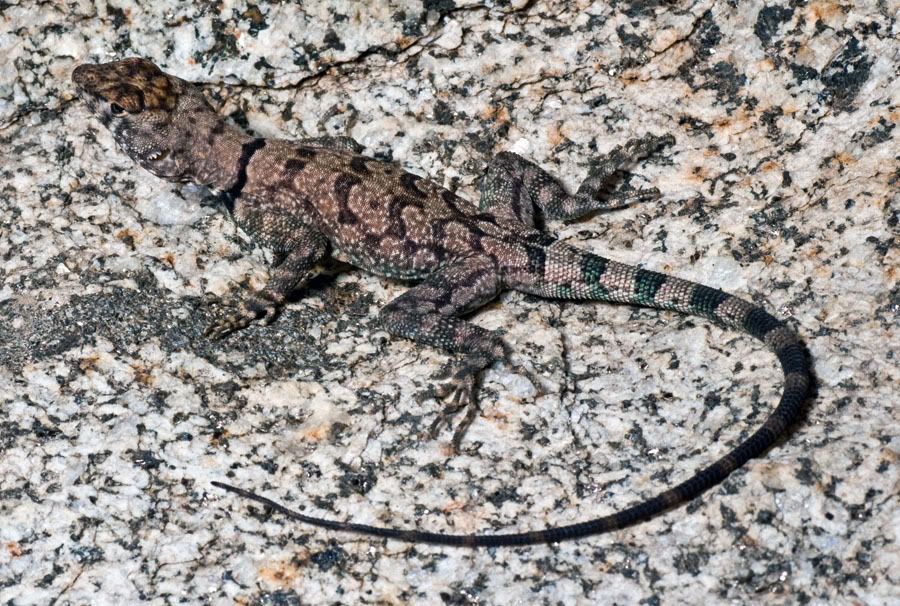 C. Ruber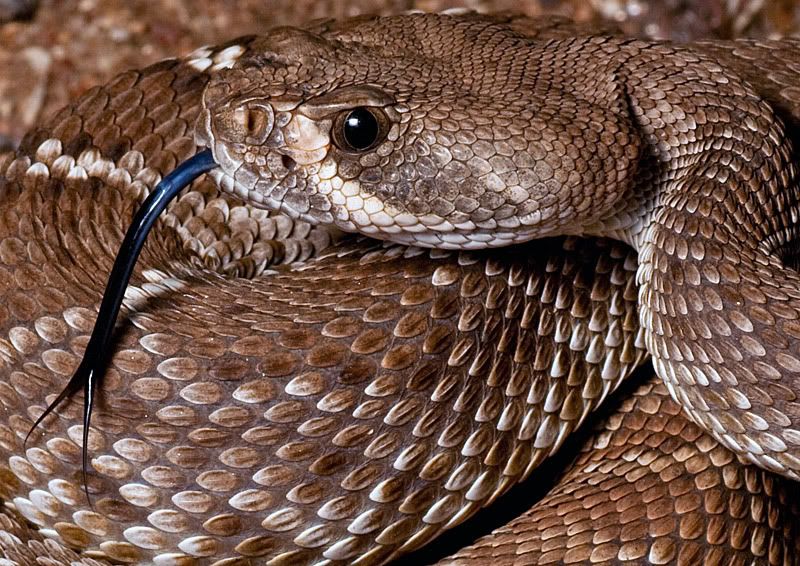 It's been a long time since I've been this stoked to find a gopher snake. But in this case it was a Sonoran (
P. c. affinis
)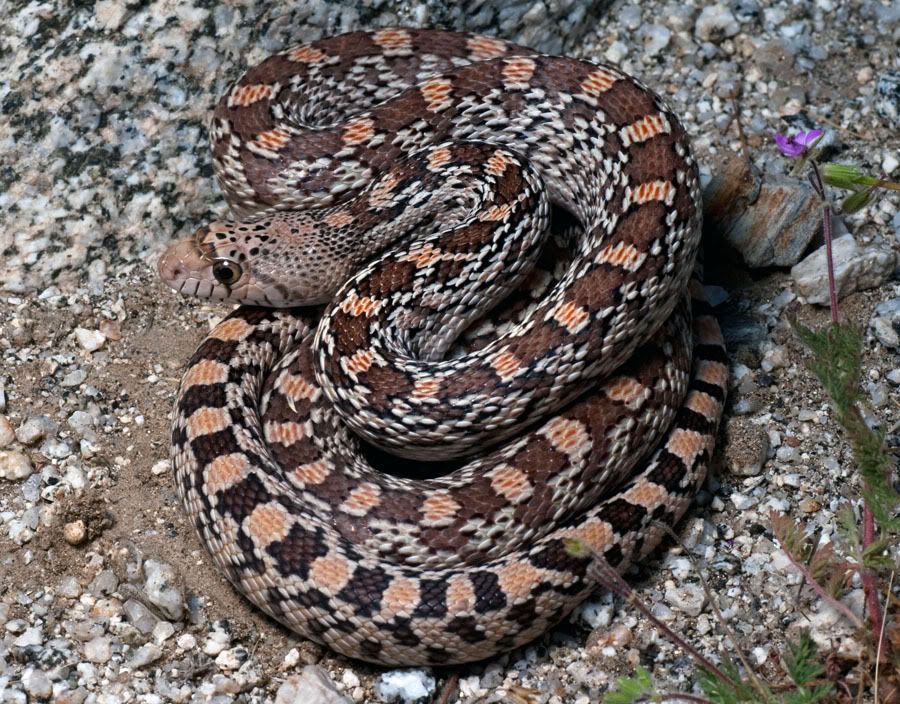 C. o. annulata
Phyllorhynchus decurtatus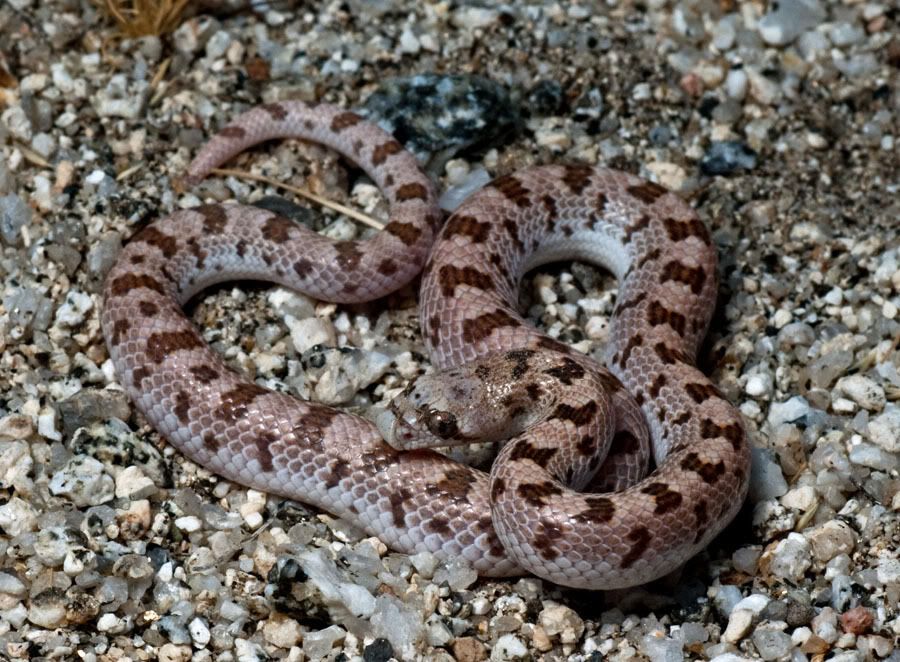 One of Todd Battey's friends held onto a pair of Baja Coachwhips
Masticophis fuliginosus
for us to see and photo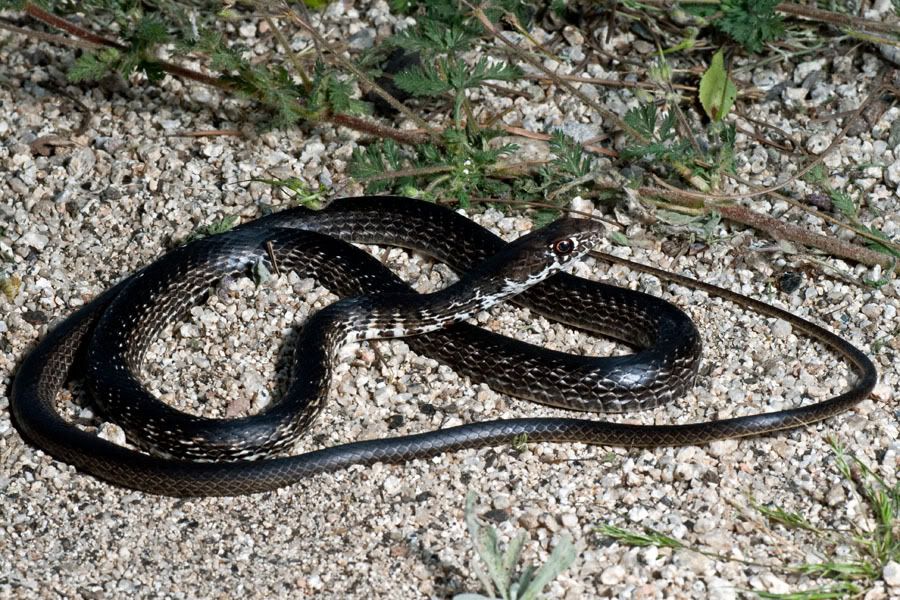 Right after releasing those coachwhips, the group of us had this 3rd coachwhip leap off of a wall next to us and nearly land on top of us! I think it was because I had focused all my telekinetic and telepathic energies to harmonize at the same wavelength of Masticophis brain waves and direct the snakes into our path , but Jackson claims it was just overshooting a fence lizard...
OREGON - JUNE 2010
I took a family vacation in OR for a week, spending a few days in the Willamette Valley, Eastern OR, and then Southern OR. I was able to get away a couple times to look for herps. My older daughter and I accompanied Richard Hoyer on his field studies of Rubber Boas one day, where I think we saw 26. I didn't photo any of these since they looked the same as the CA boas I've photographed... but I did photo a good sampling of garter snakes.
Red-Spotted Garter snakes (
T. sirtalis concinnus
)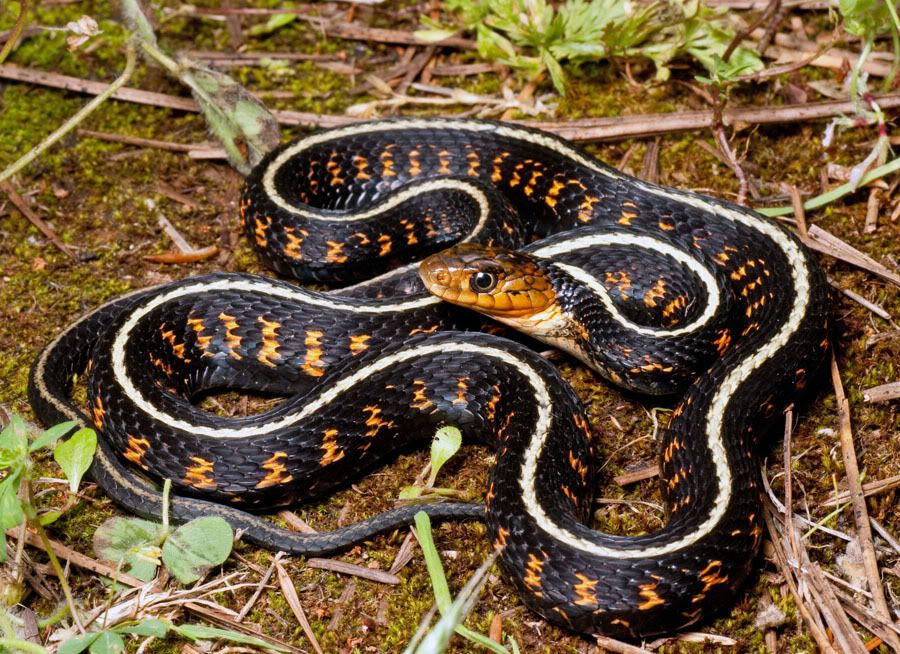 Boring-phase NW garter snake (
T. ordinoides
, aka
T. ordinary
)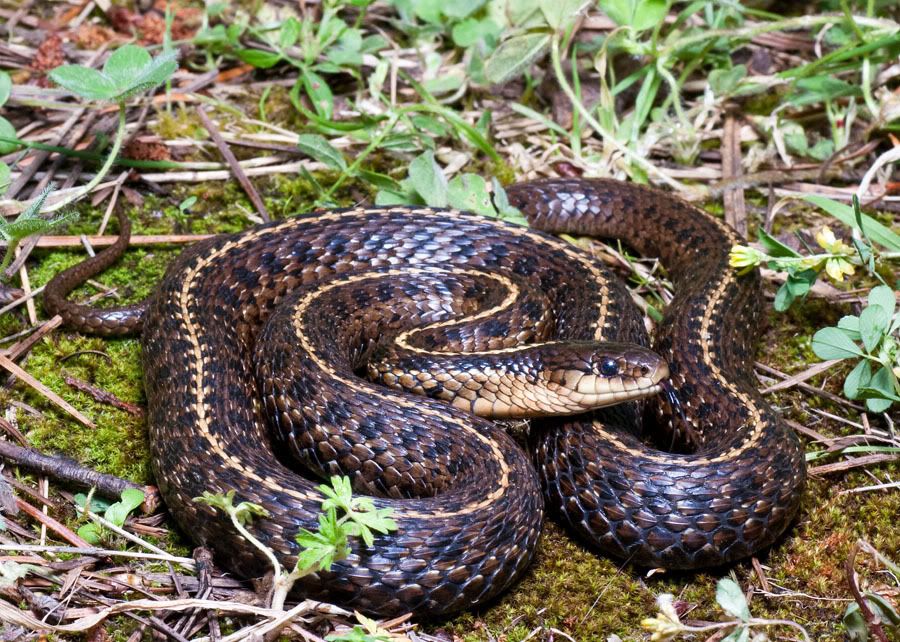 Orangish phase NW garter
Super organish phase
WYB Racer (
C. constrictor mormon
)
Then onto Eastern and then Southern OR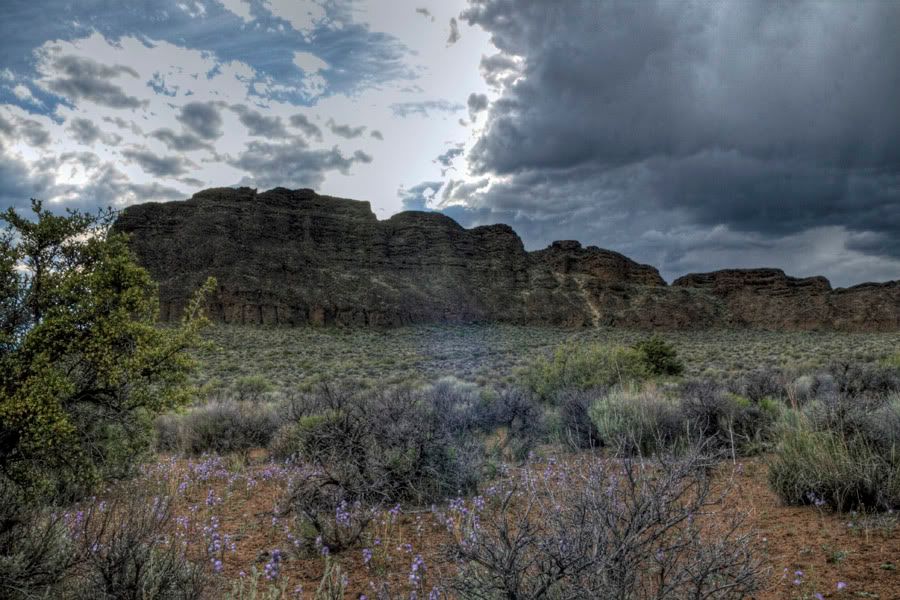 My daughters and brother made it to the top of this rock while I herped the desert (can you see the 3 of them?)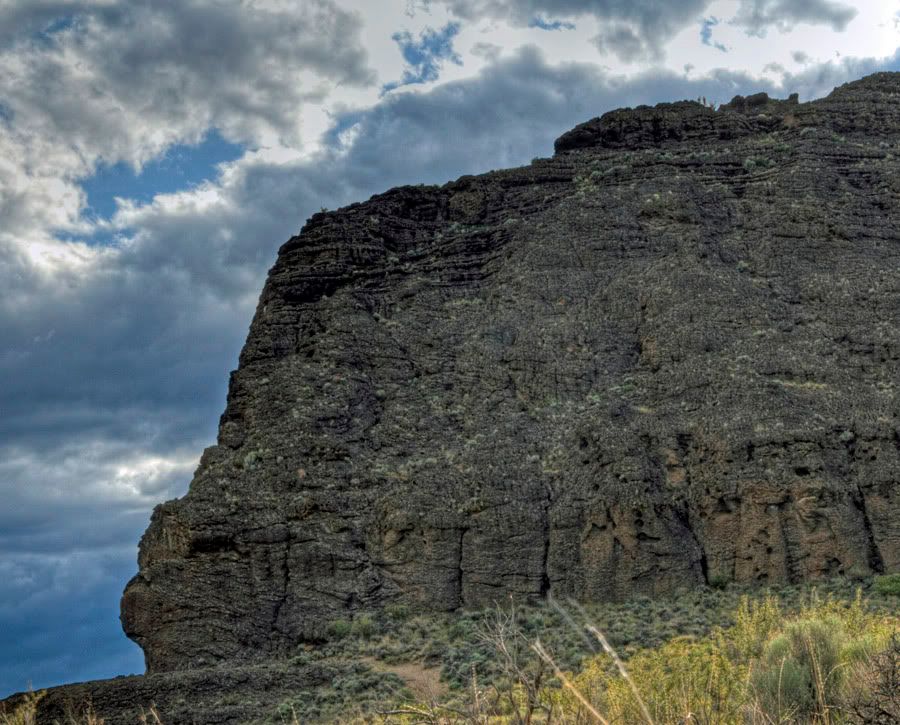 Toad that hopped through our campsite right after dark (
B. boreas boreas
)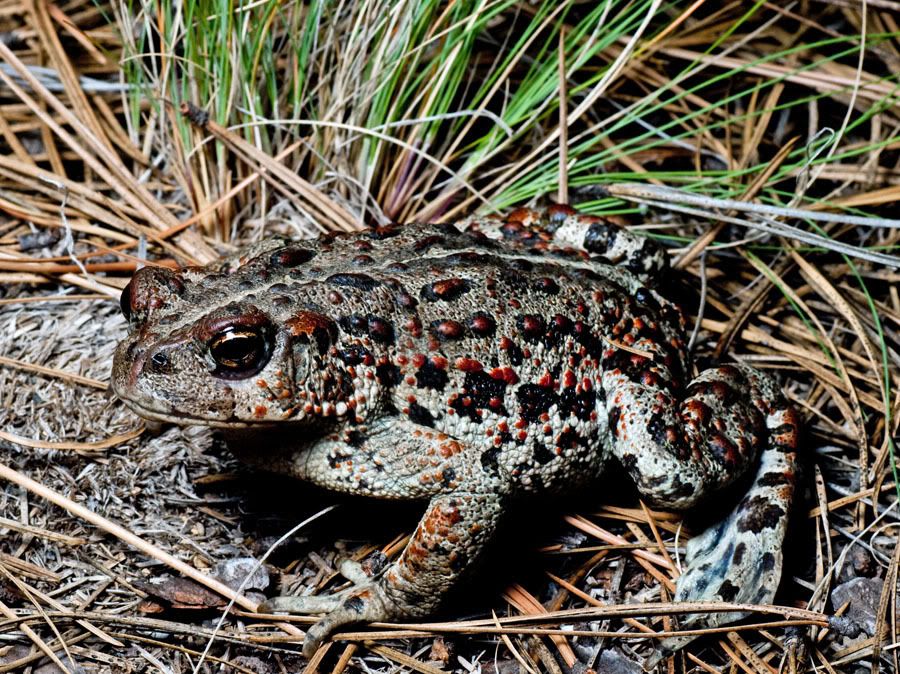 Young N. Pacific Pond turtle, found in the tiny stream above (
A. marmorata marmorata
)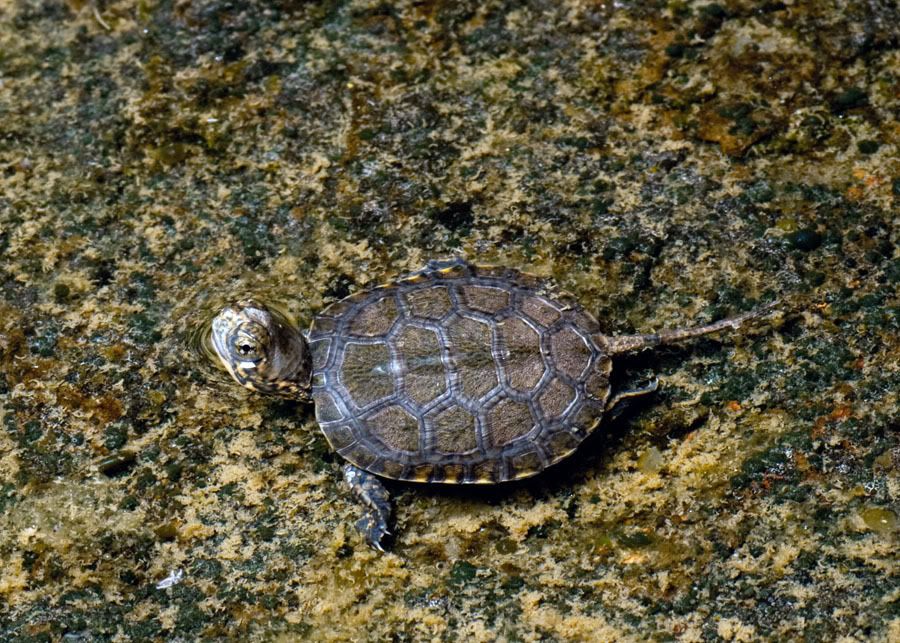 T. elegans elegans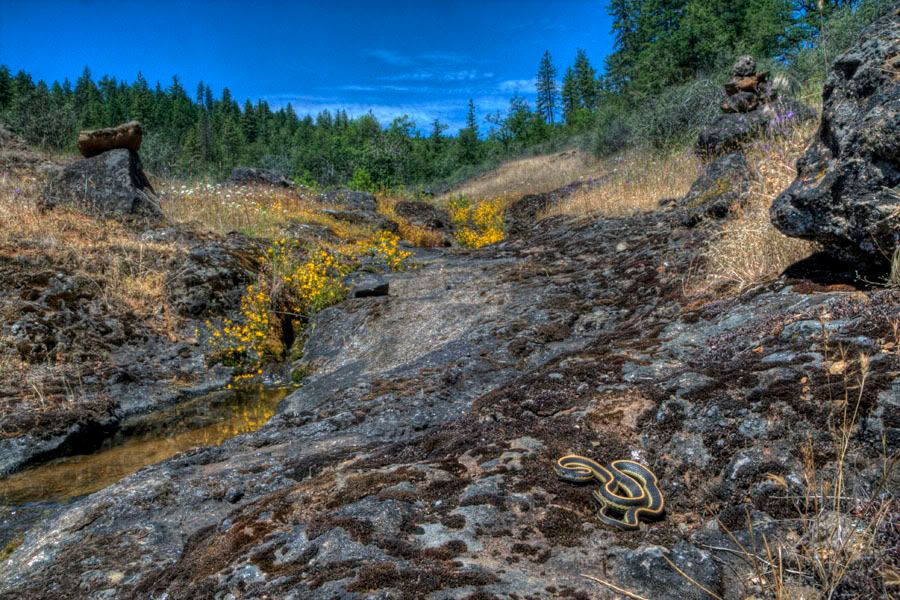 Taricha granulosa
And just for fun, see if you can determine which of the following 2 photos is a
T. elegans
and which is a 3-striped phase of
T. ordinoides
?
(Snake #1)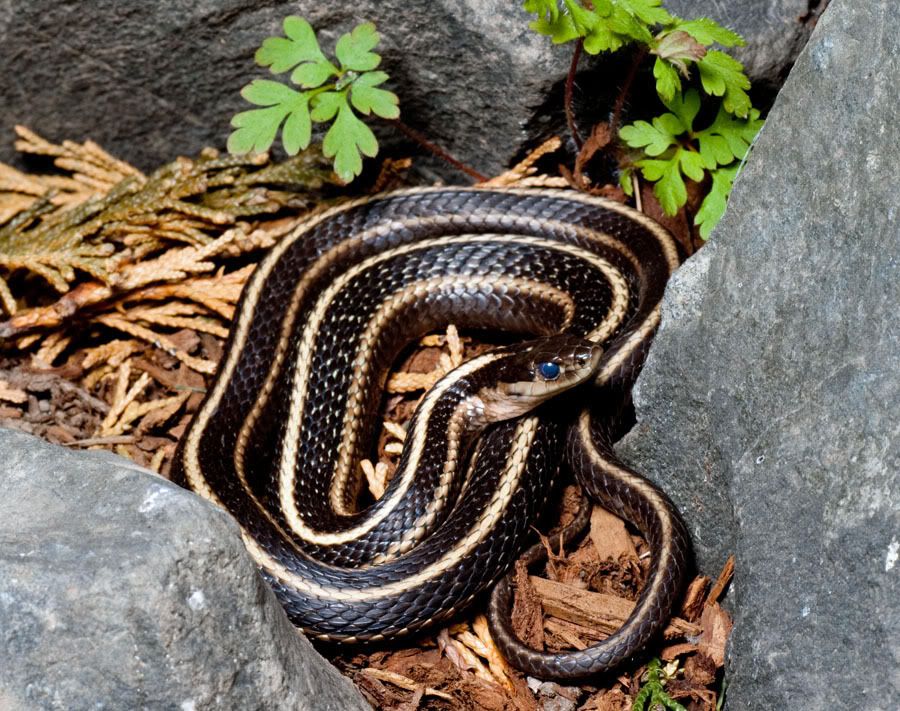 (Snake #2)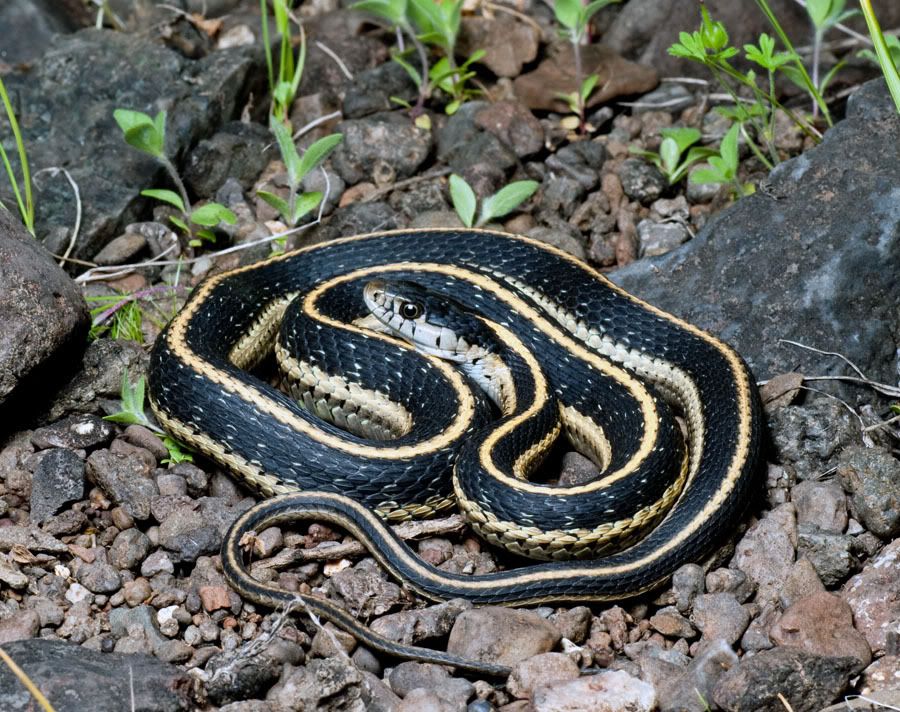 WASHINGTON - JULY 2010
While in Seattle for my daughter's soccer tournament last weekend, I was able to break away for a short time and spend an hour to search for some snakes that are new to me. I missed 4 of the 6 snakes I saw (garter snakes in thick grass at edge of thickets = quick reflexes needed), but I found my target of
T. sirtalis pickeringii
, although wish I'd been able to get photos of a bluer one.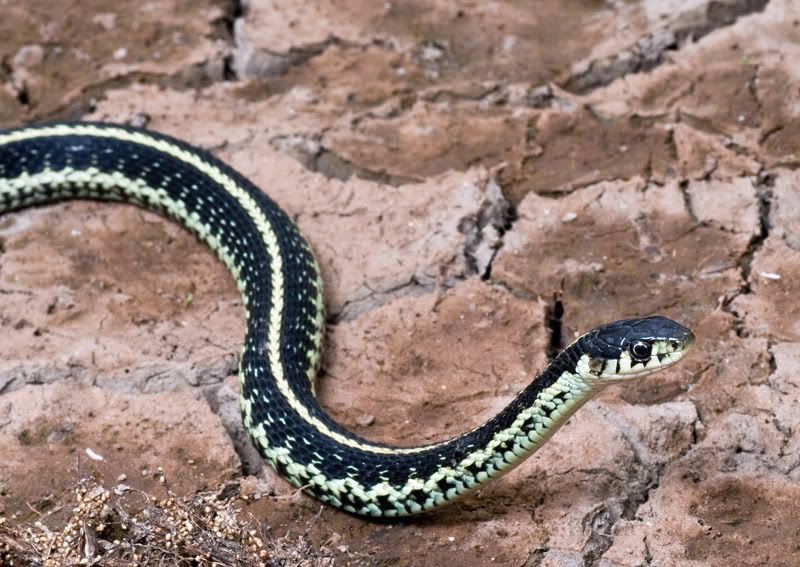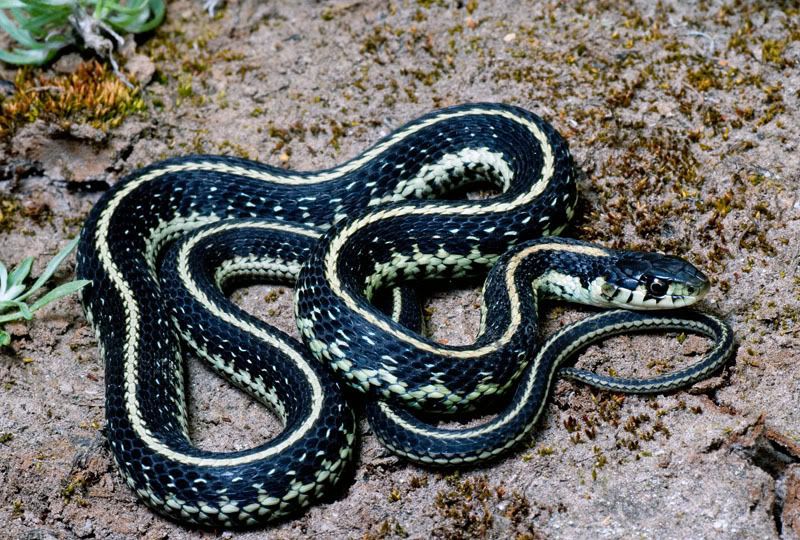 Hope you enjoyed
David