Lifelong dream fulfilled last month when I finally was able to take a trip to Costa Rica. This was a family trip however, involving my family as well as my parents and two of my siblings and their families. I knew it would seriously challenge my ability to "balance" things, more than other trips have.
We started out on the Pacific side, and spent a week there in the more touristy areas. We arrived in San Jose early in the morning after having flown through the night (and nearly missing our connecting flight in Denver due to microburst storms forcing re-route to Steamboat Springs of all places). Once freeing ourselves from the entanglement that is San Jose, we stopped on the way to the coast at the famed Tarcoles bridge, which was devoid of any tourists at the time or signs indicating the wonder below it.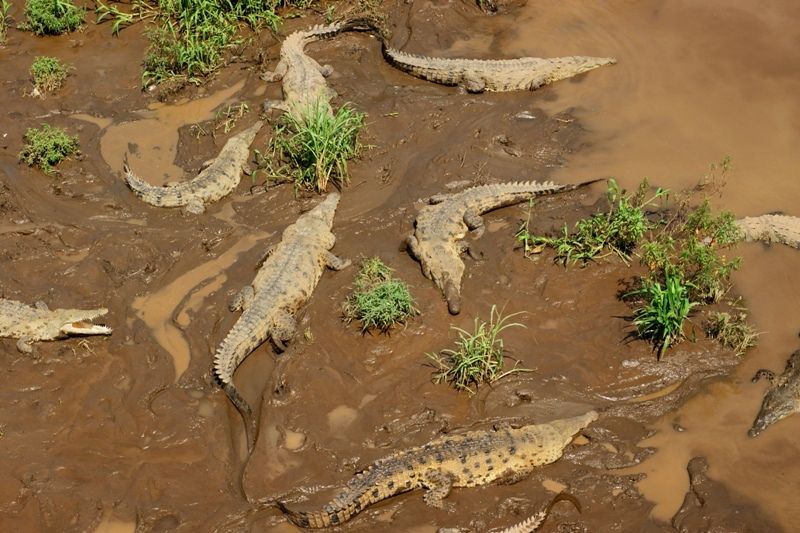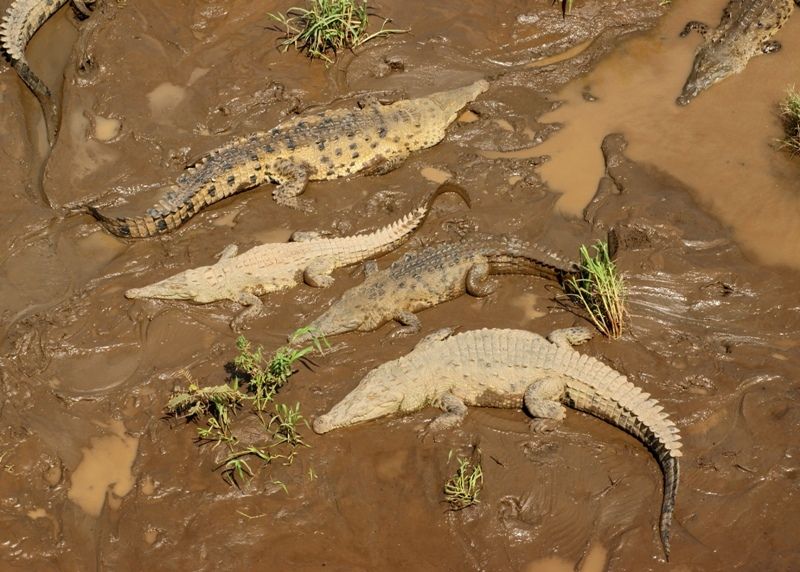 The pictures below are chronological for the most part, and though I don't have time for much commentary, I will try to put in a few annotations. Feel free to ask questions about those without. For those wanting species names on the un-labeled, look at photo properties.
Pacific coast, view from our villa
Basilicus basiliscus was prevalent on the Pacific coast and lowland streamways. Our hotel grounds had a healthy population.
First sloth was a two-toed and was a mother-baby duo on the beach in front of the hotel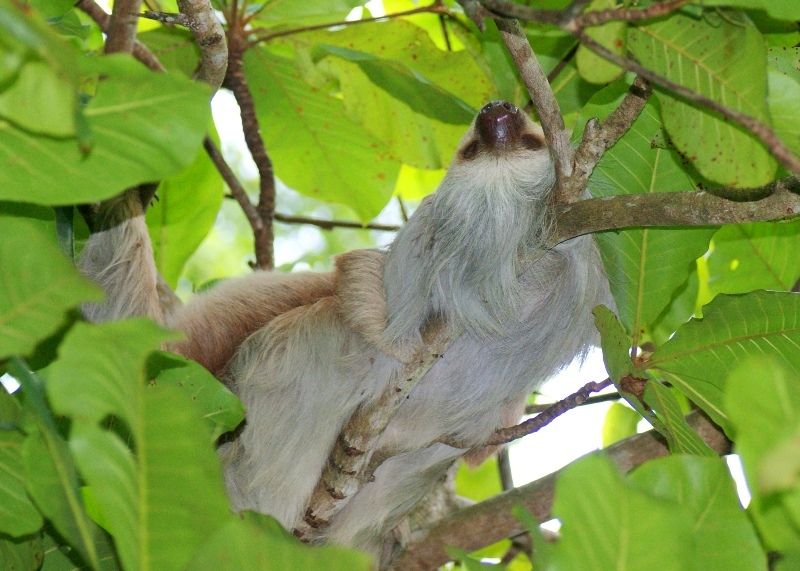 First snake, a Leptophis – happily, live snakes would quickly outnumber DORs on this trip, unlike Yucatan trips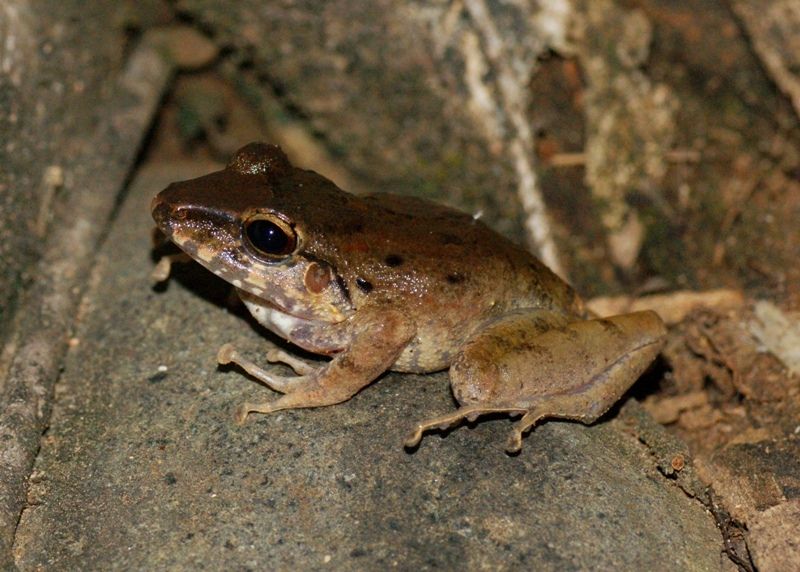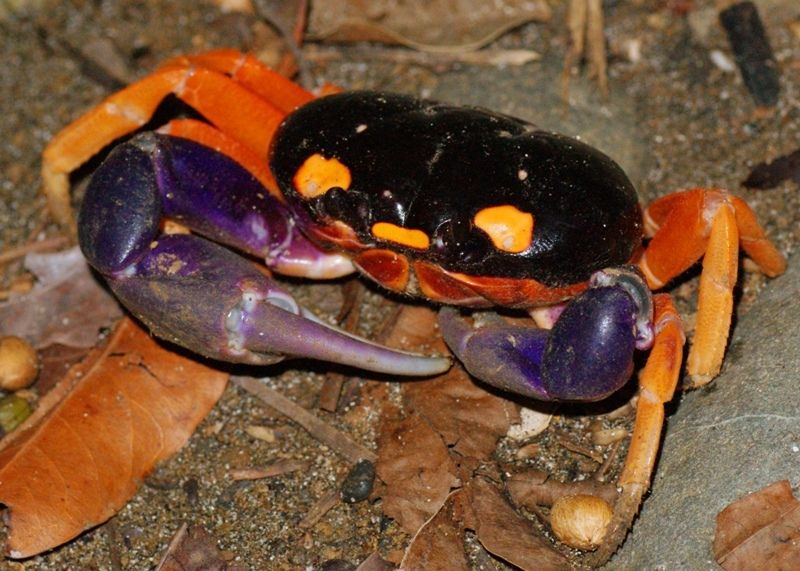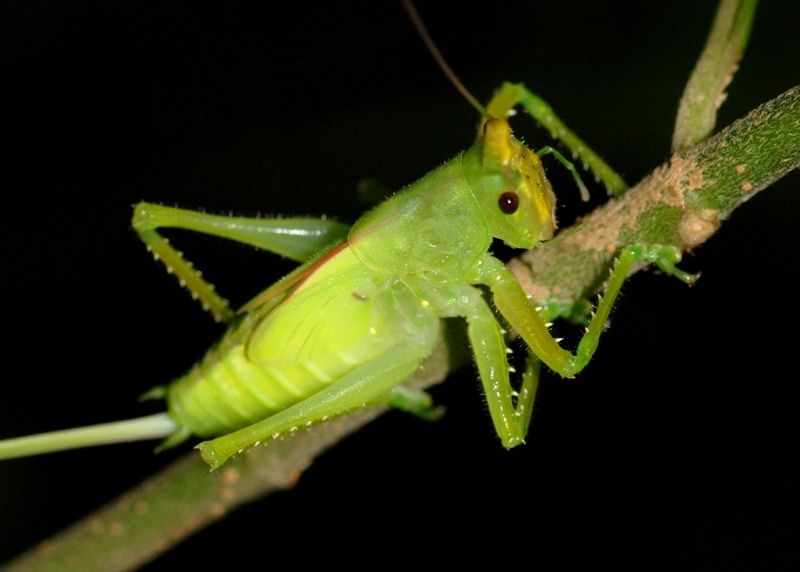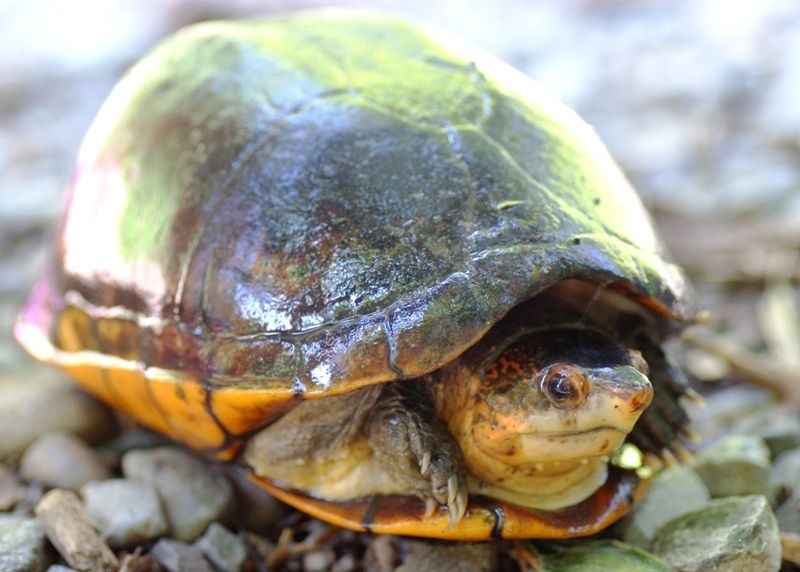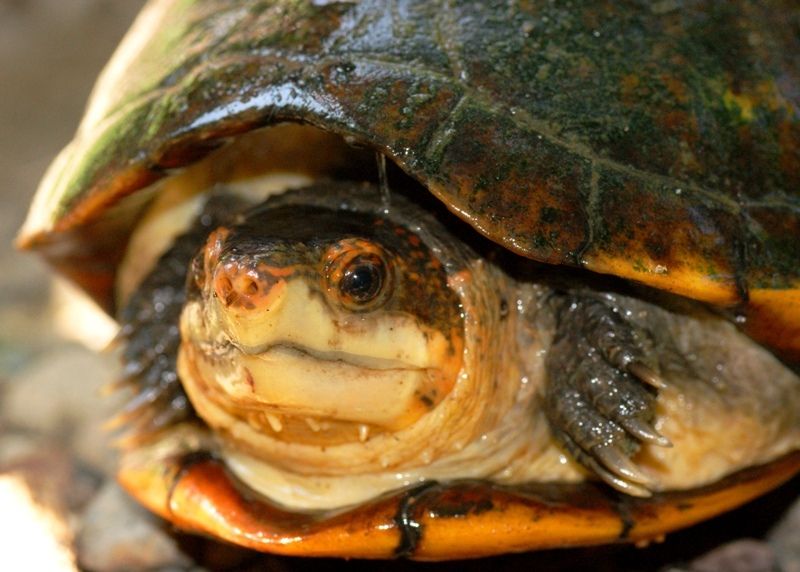 The monkey situation was unreal. Capuchins, howlers and squirrels were seen in abundance. I had long wanted to see squirrel monkeys. They were my favorite of the three and are only found in a small part of the country. Capuchins were by far the most brazen and would drop on people and snatch food without much hesitation. I took too many pictures of them.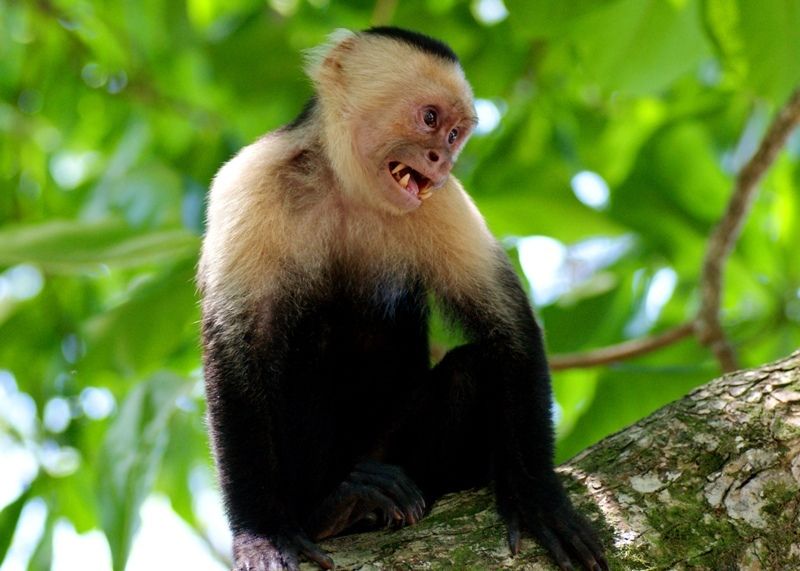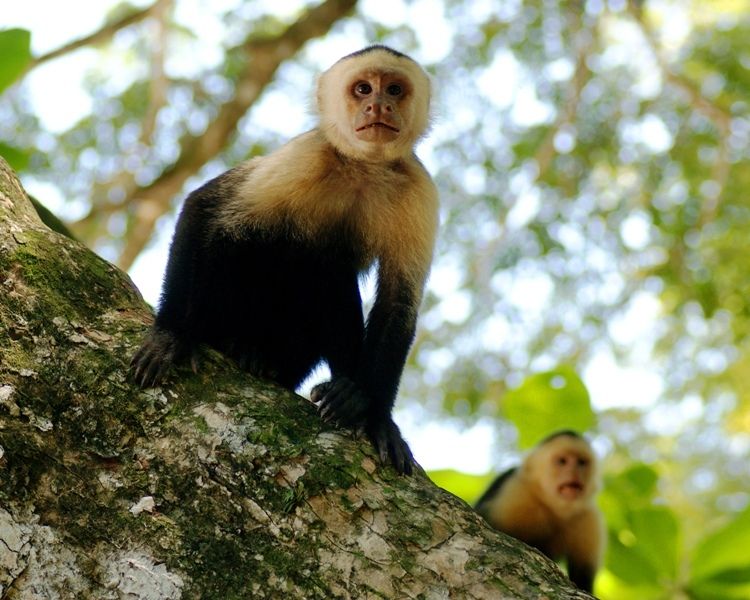 My most herp-crazed son found one of the first of another target Hypsiboa rosenbergi during the day while walking in the national park, making a very good spy to do it. They would prove to be very abundant in their range. We saw more than 15.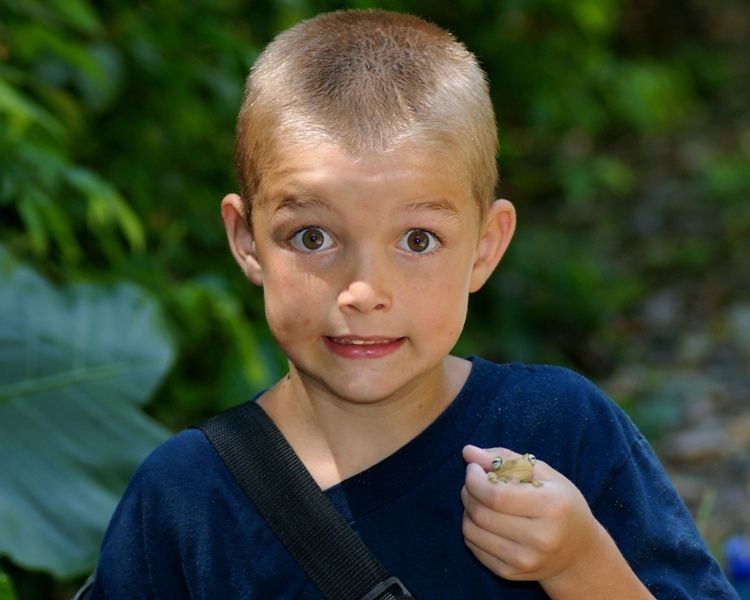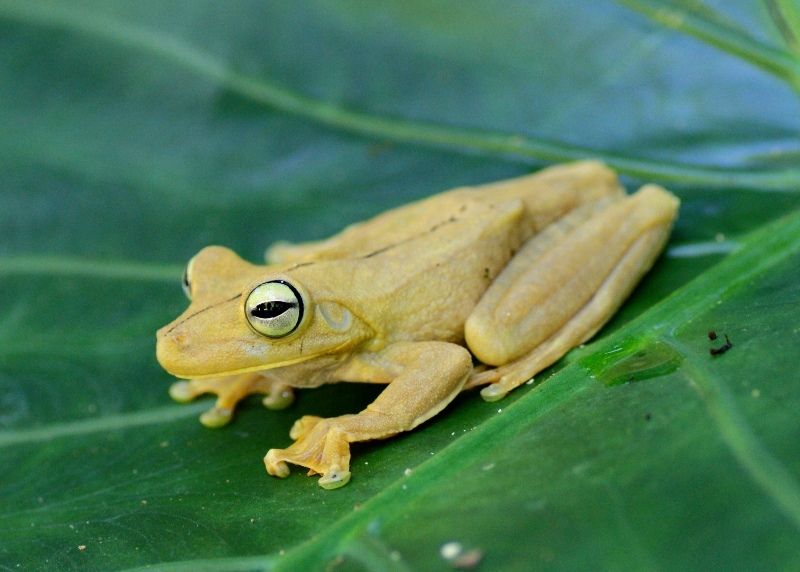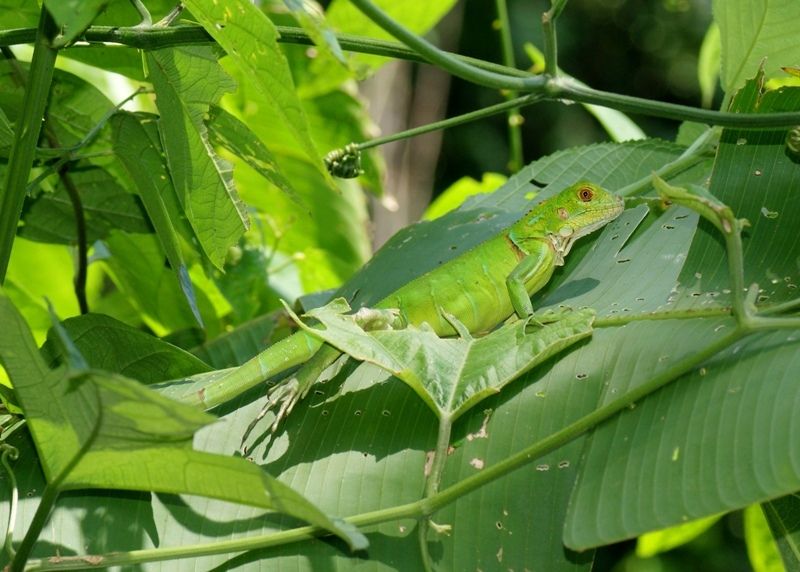 Found in the ocean in front of our hotel: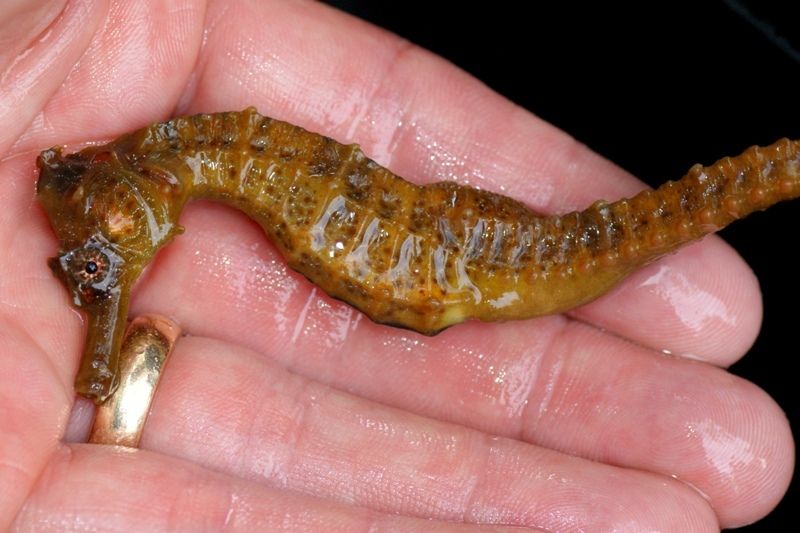 Another shot of the mother-baby pair that hung around our whole stay.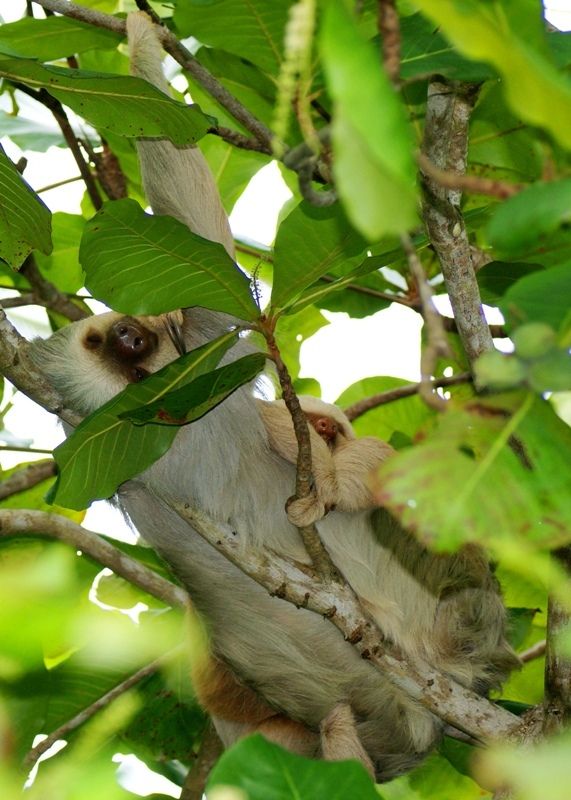 The second night we walked a local preserve and were well rewarded with amphibians: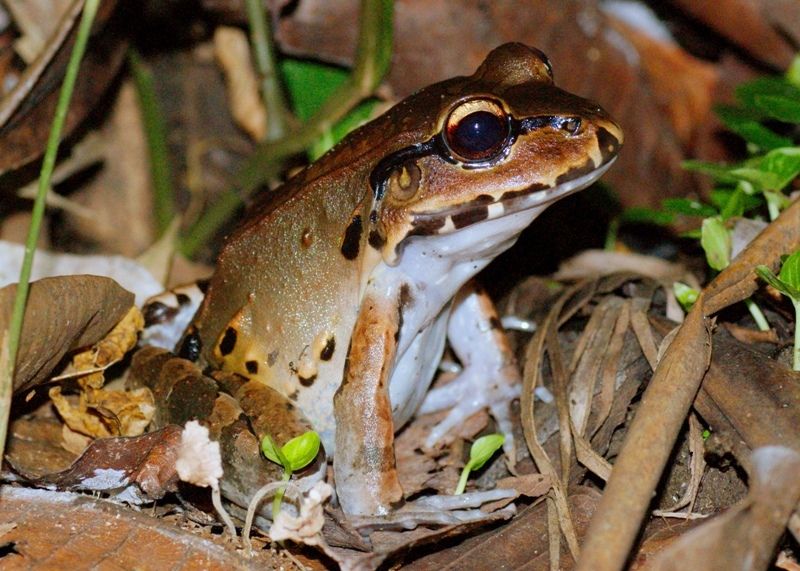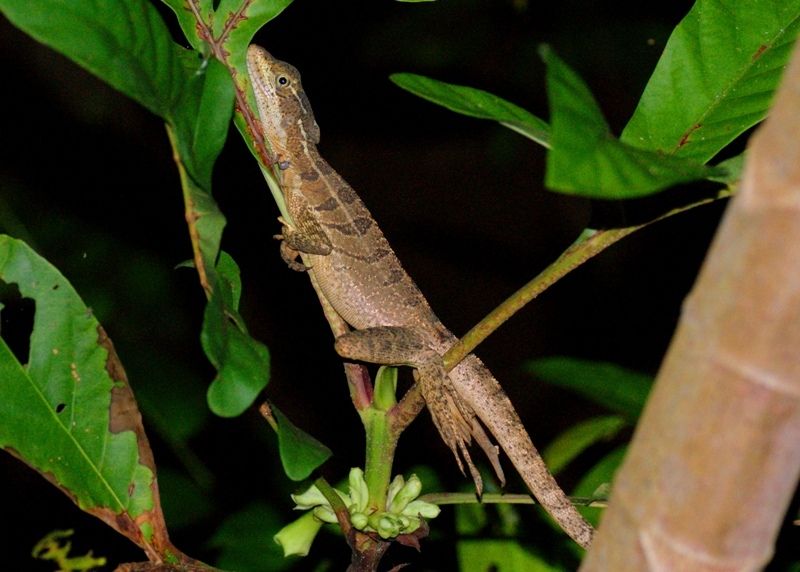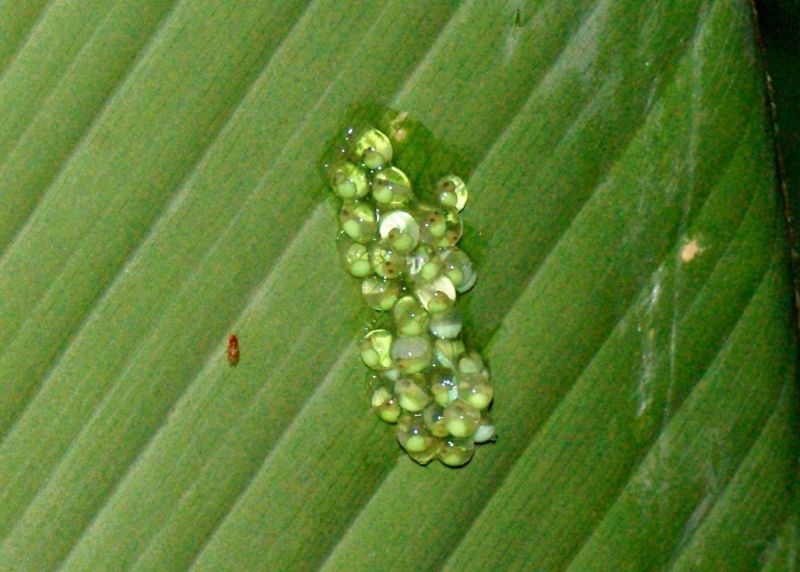 The single Scinax boulengeri of the trip: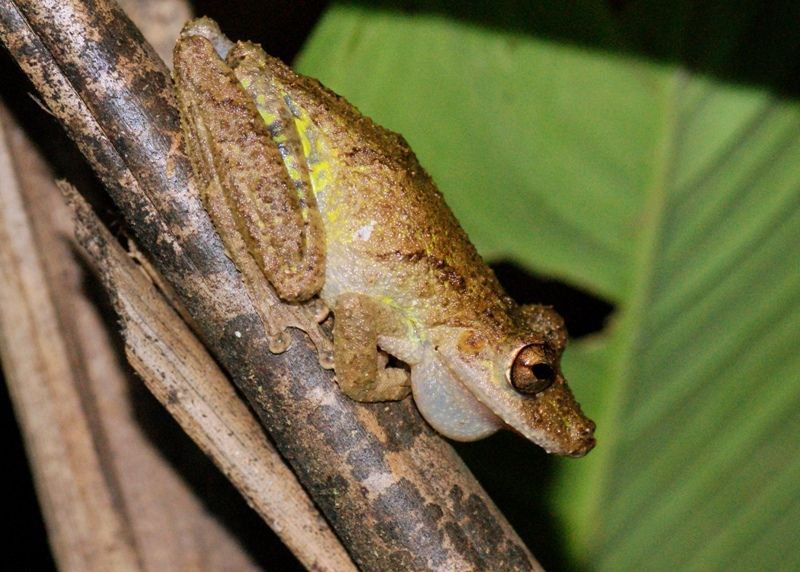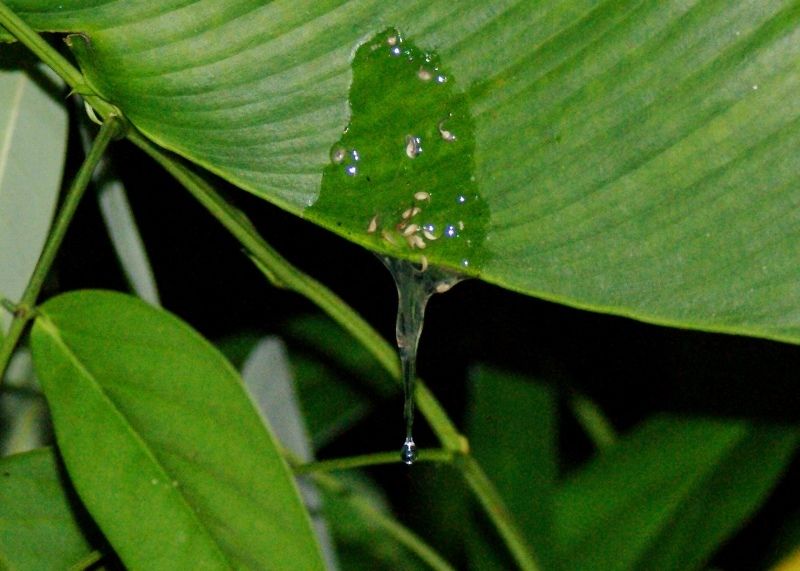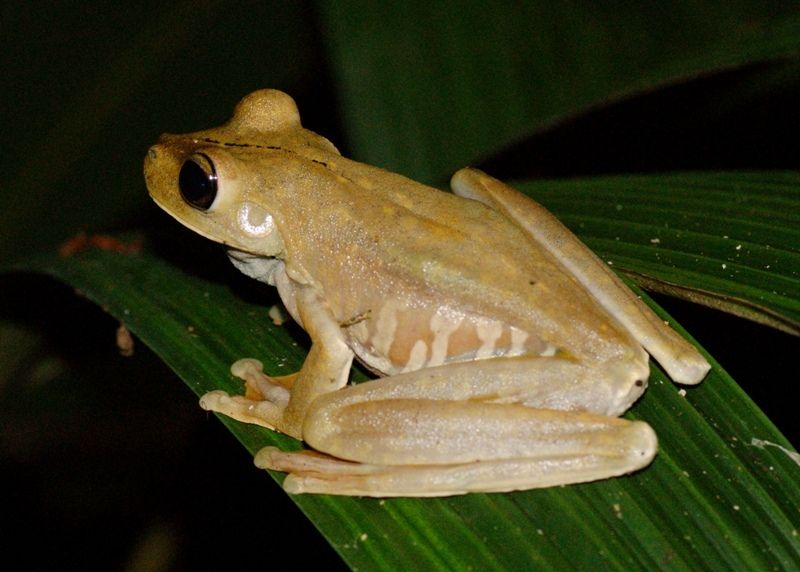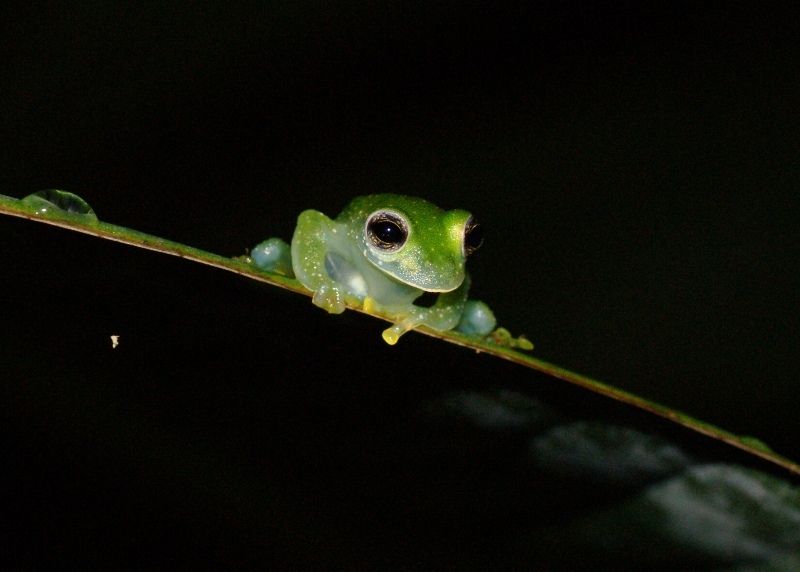 Teratohyla pulverata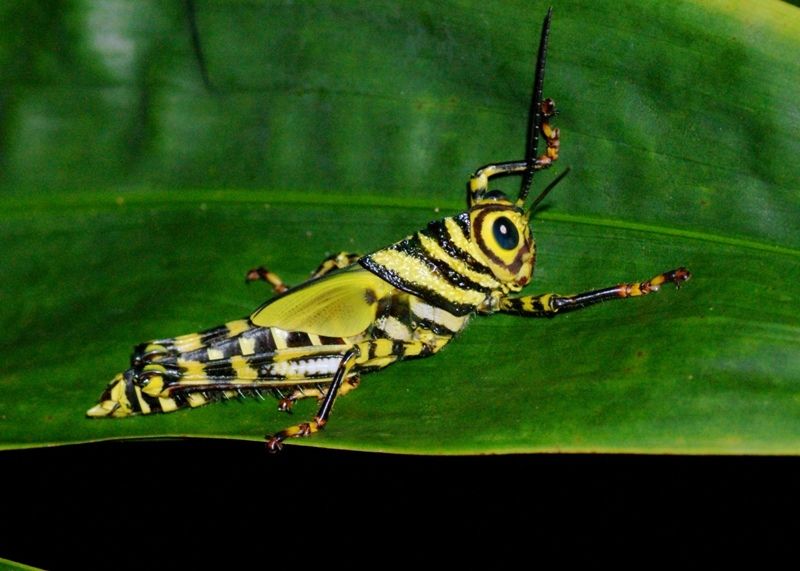 A great night for a whole-family night rainforest walk
More from the day between beach times: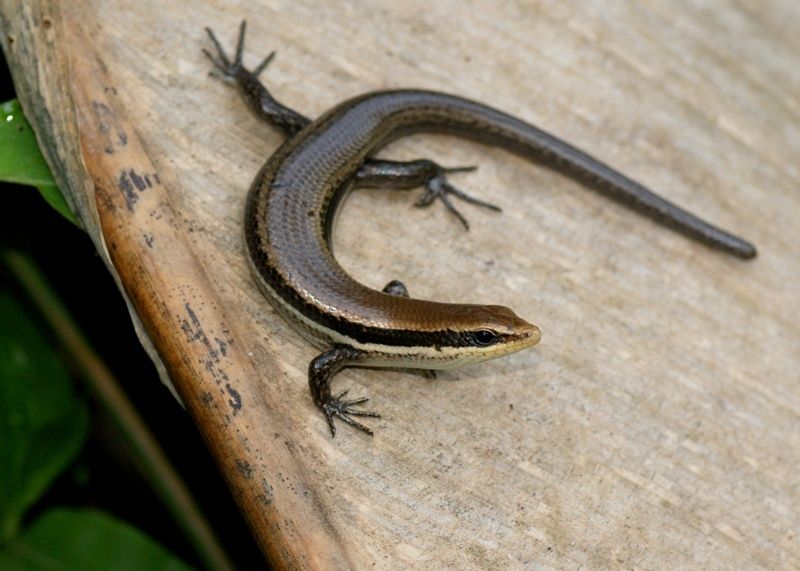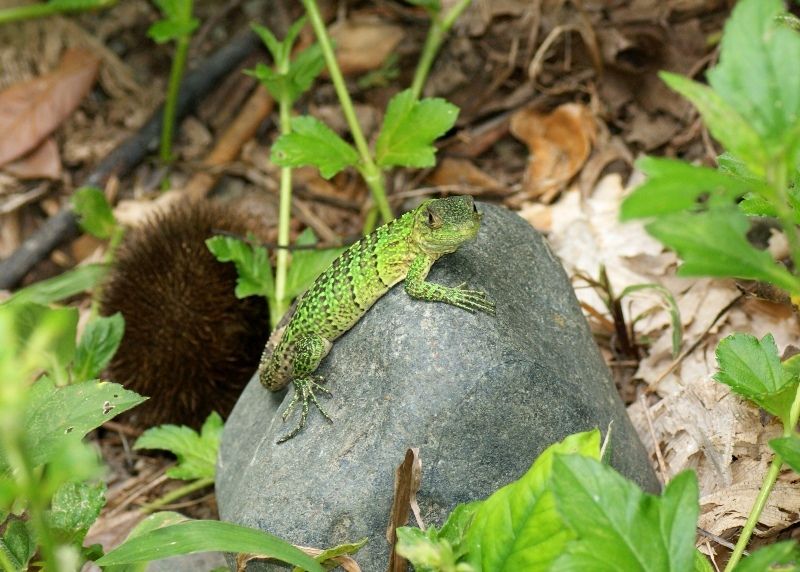 Ctenosaura similis, juv
The next night was a more hard-core excursion into the rainforest. I was surprised that all but one sister-in-law stepped up and wanted to come along. It too was successful, and a part of the reason why was all of the kids eyes scouring bushes and trees. They made several of the finds, including two uncommonly seen Nothopsis rugosus, not pictured from this night but one is later from another night. I didn't take pics of everything this night not wanting to hold the family up. In addition to the N. rugosus, also didn't take shots of the Leptodeira septentrionalis seen early in the walk. It would turn out to be the "garter snake" (KS ringneck would have been overstating it), of the trip. Surpassed a dozen before we left the Pacific side.
It had rained that day and was still lightly drizzling for a part of our walk. Masked Treefrogs were taking full advantage: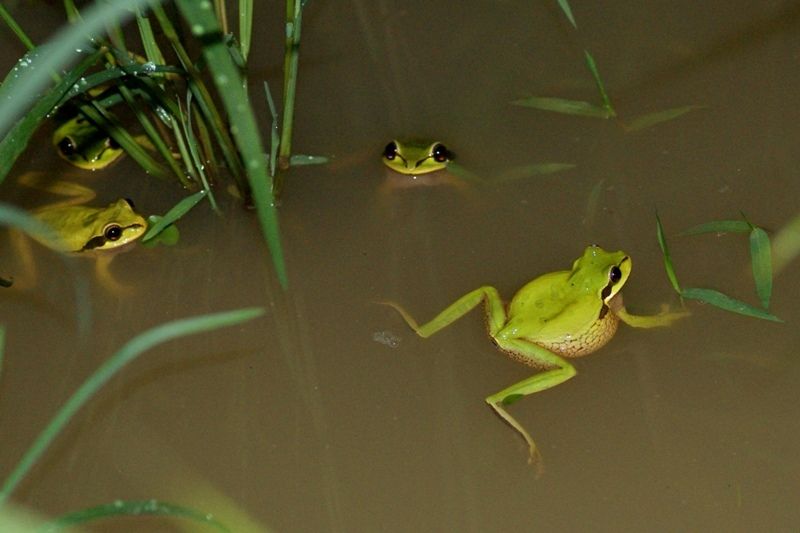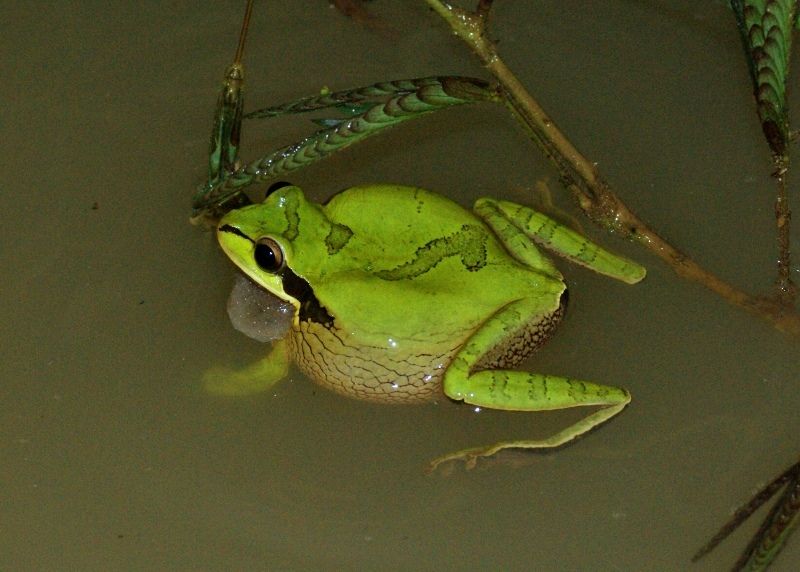 As were the spokesperson frogs
It seems that everything in Costa Rica is bigger and/or more gaudy, than its counterparts in other regions. I have seen large walking sticks, but this one was ridiculous at well over a foot long and finger-thick.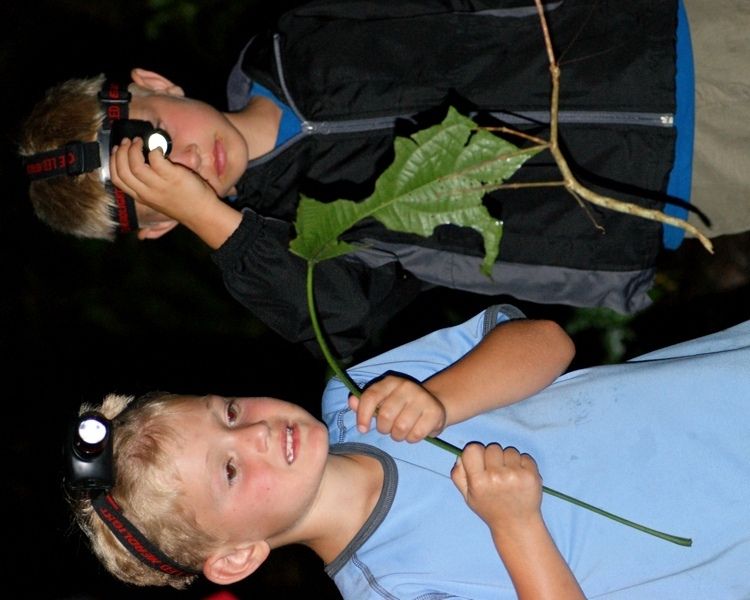 One of the most exciting finds of the night, the first of the phases I wanted to see: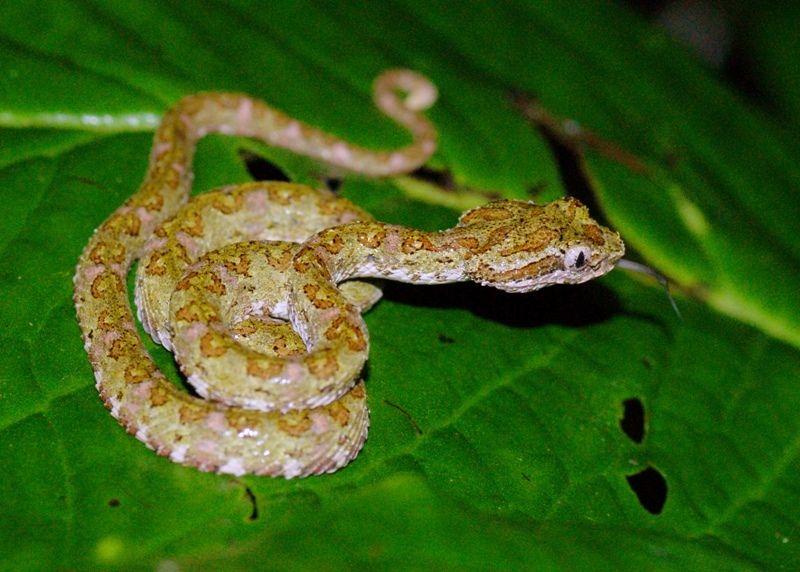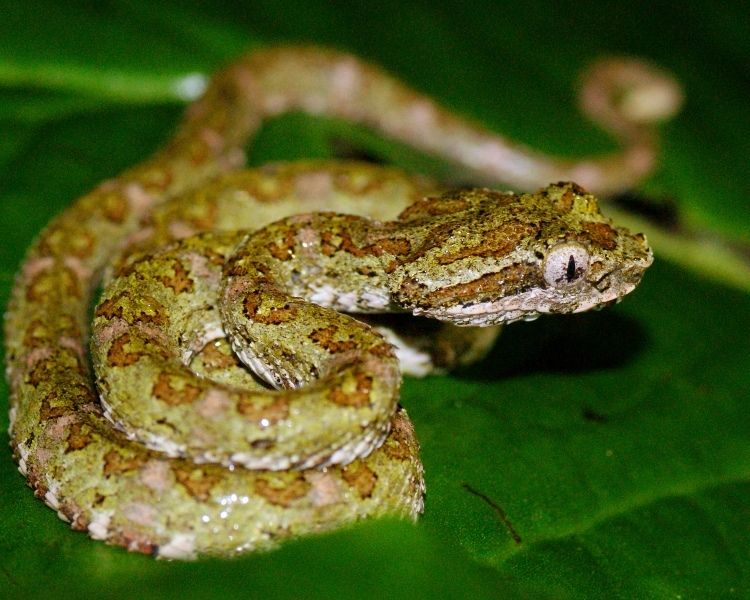 Espadarana prosoblepon
The lifers were streaming in and threatening to numb my mind-- as we finished taking pictures of the glass frog we saw the tell-tale legs of a much-desired target:
Corytophanes cristatus
And a beautiful specimen at that. Not nearly the drab, camo look that I expected from photographs. I took some day shots of this one (below).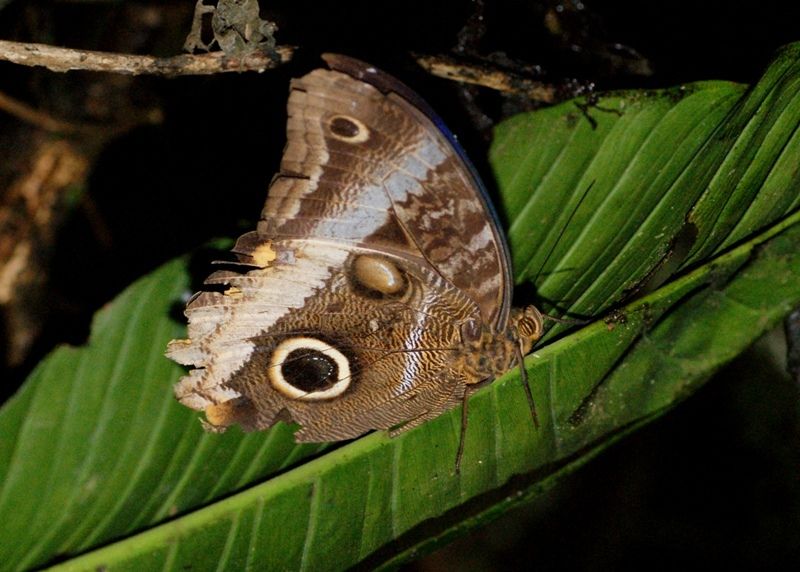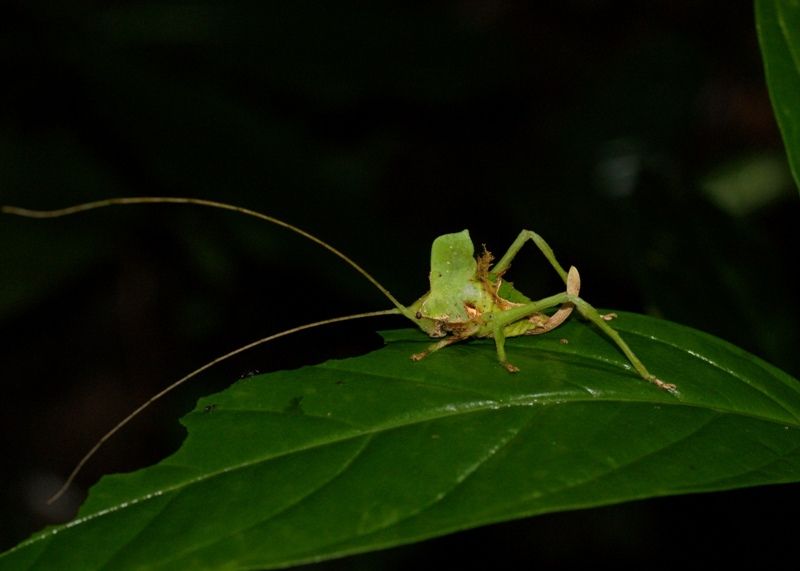 Among all of the insect parade, the katydids seemed to outdo the rest, each one seemed a uniquely amazing species.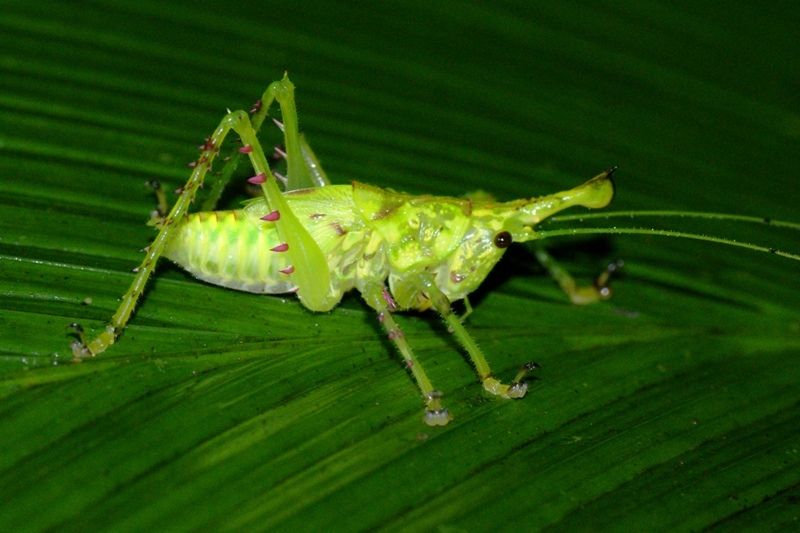 I could have walked all night but the kids were tired and I had to end this one, vowing to return and walk it another night.
Parting shots on the way out of the rainforest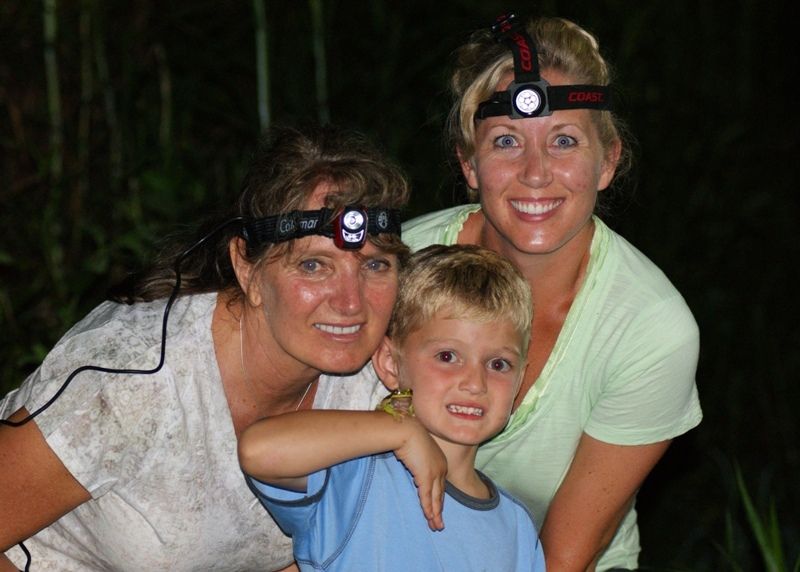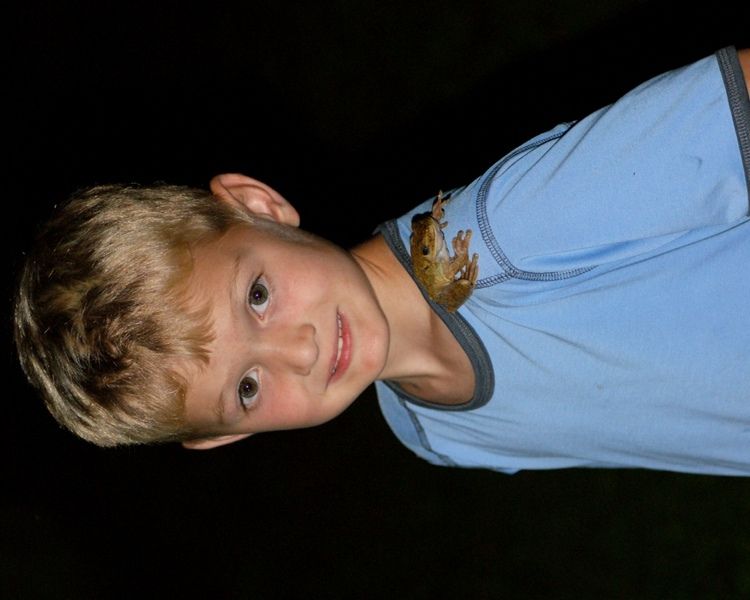 A common sight after a night walk or road cruise: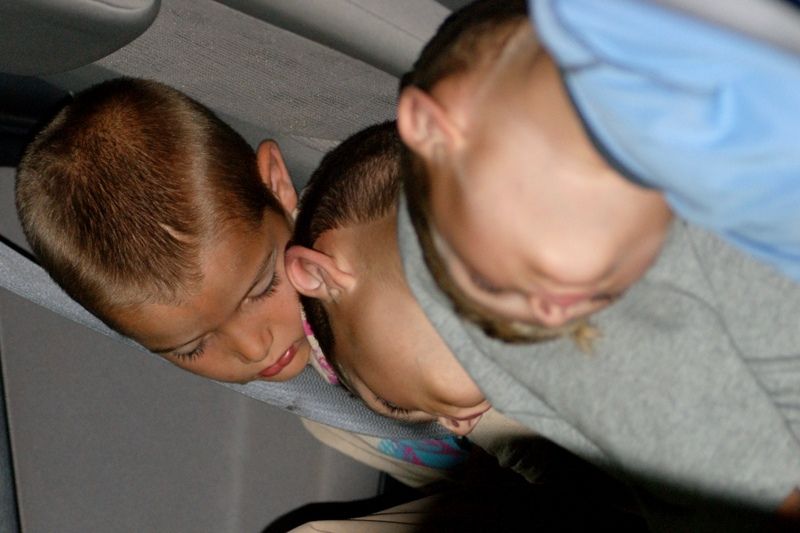 The best of the resident monkeys, the squirrels-- took too many shots of these also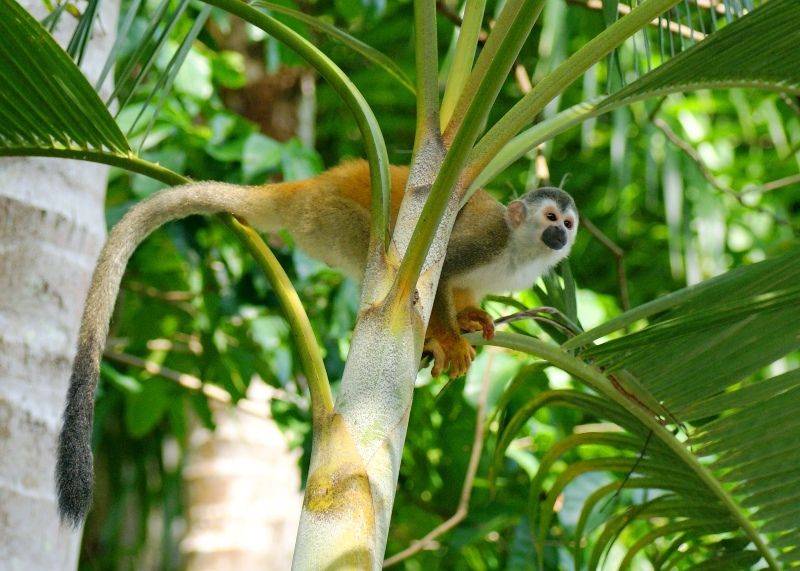 An interruption to my monkey photography…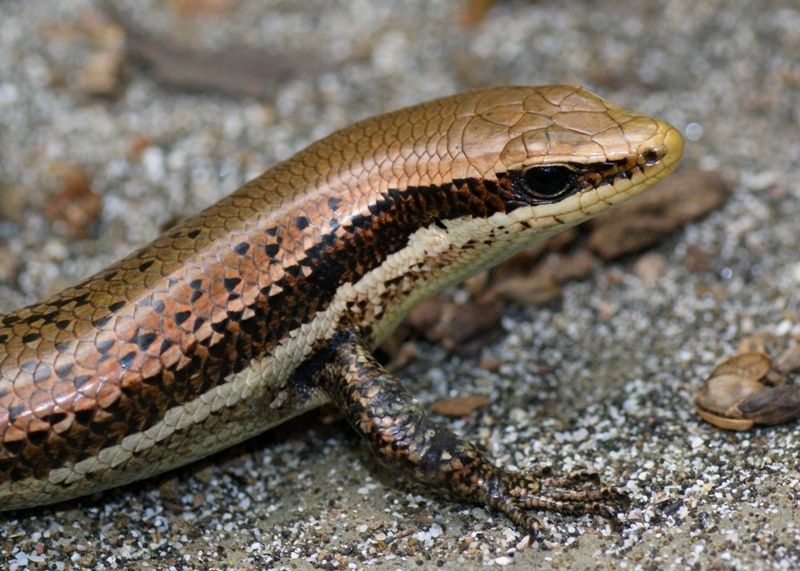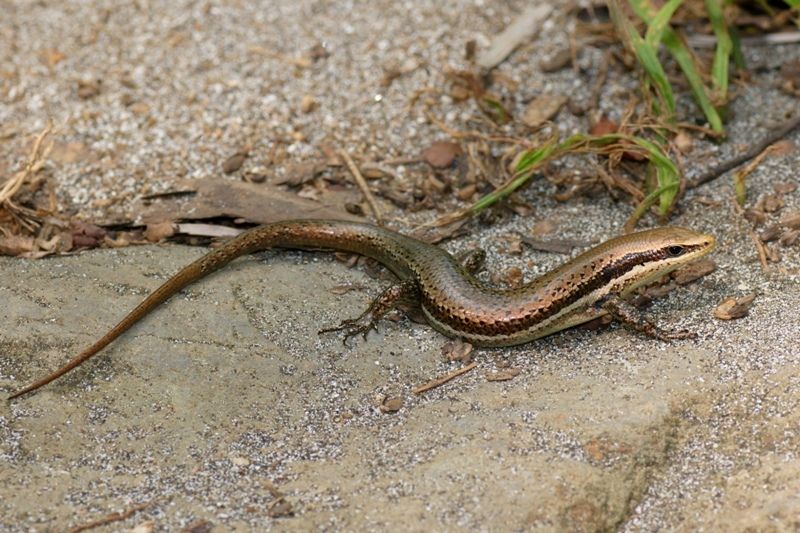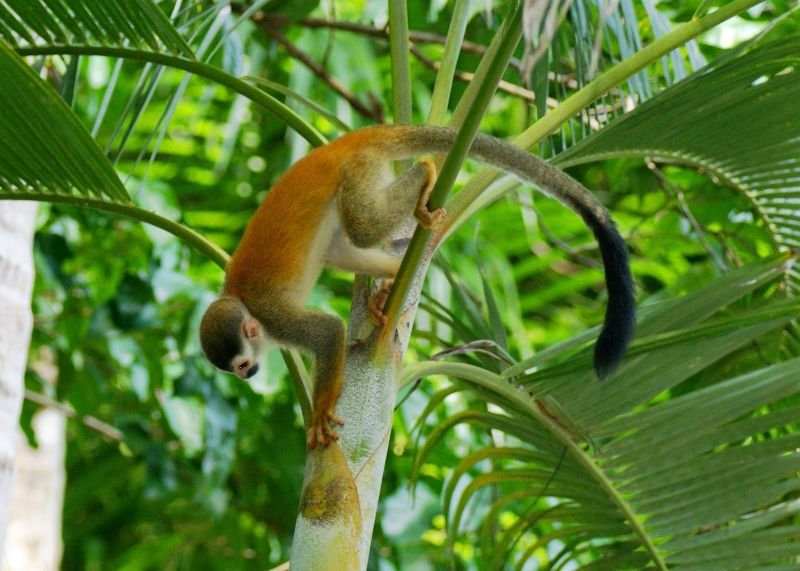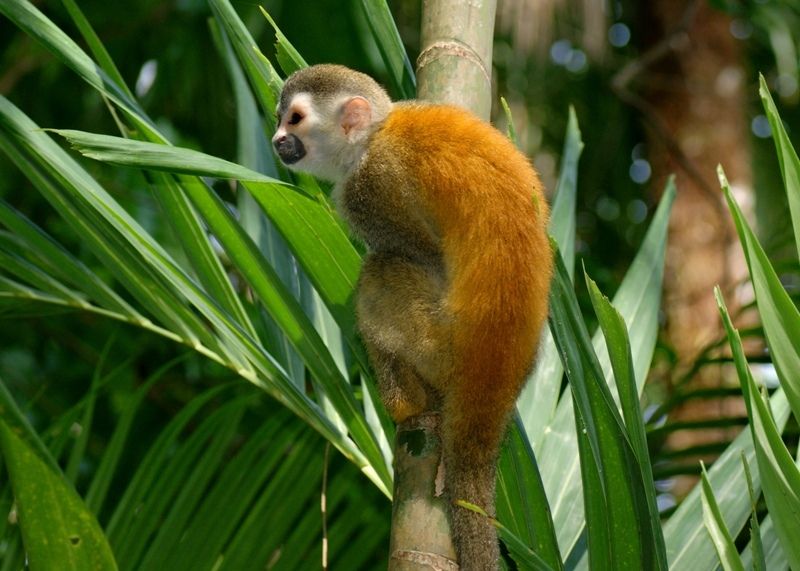 And another interruption, this anole fell or jumped out of the canopy as the troop moved through, from considerable height. I believe it is Norops pentaprion, a canopy dwelling anole.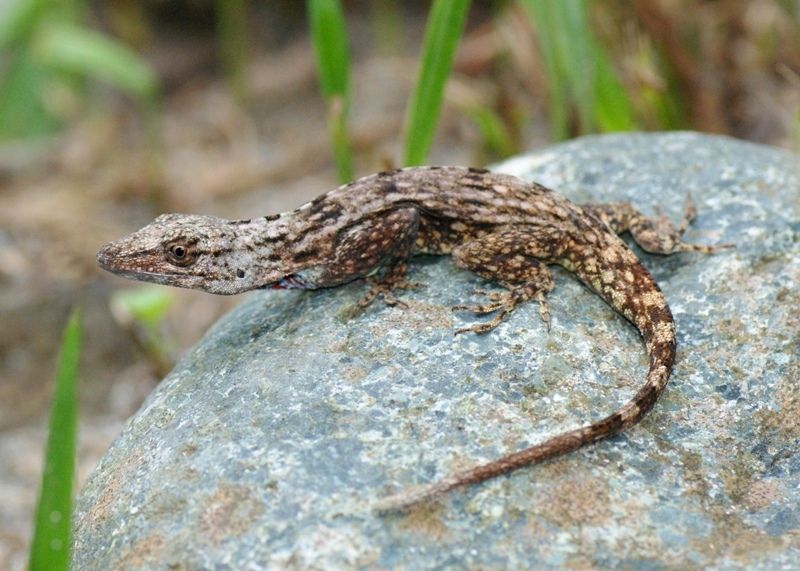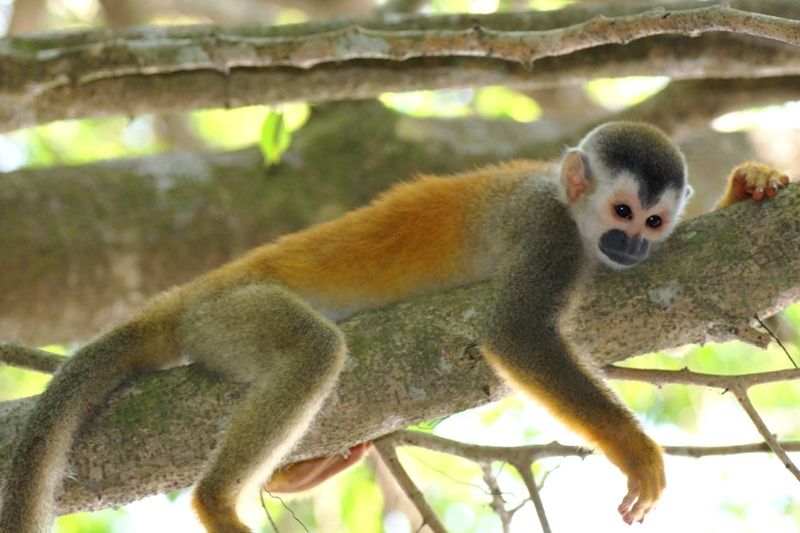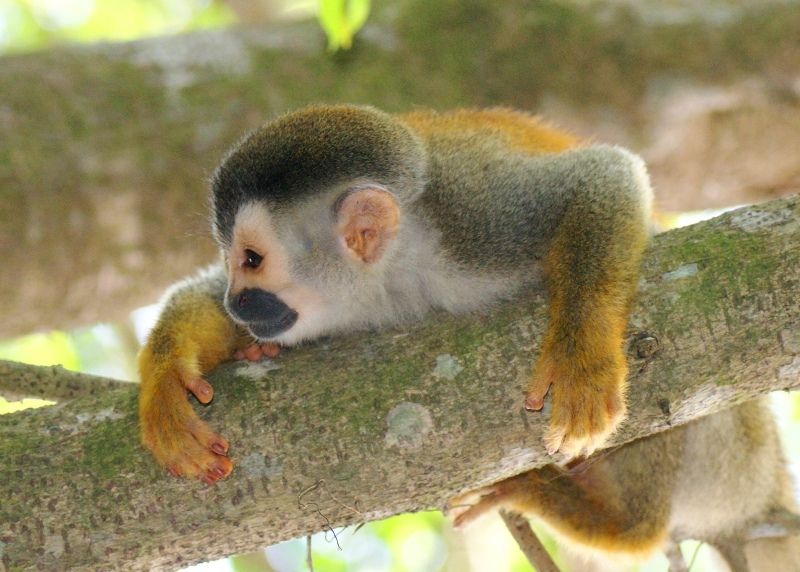 OK, the squirrels are out of my system.
One of many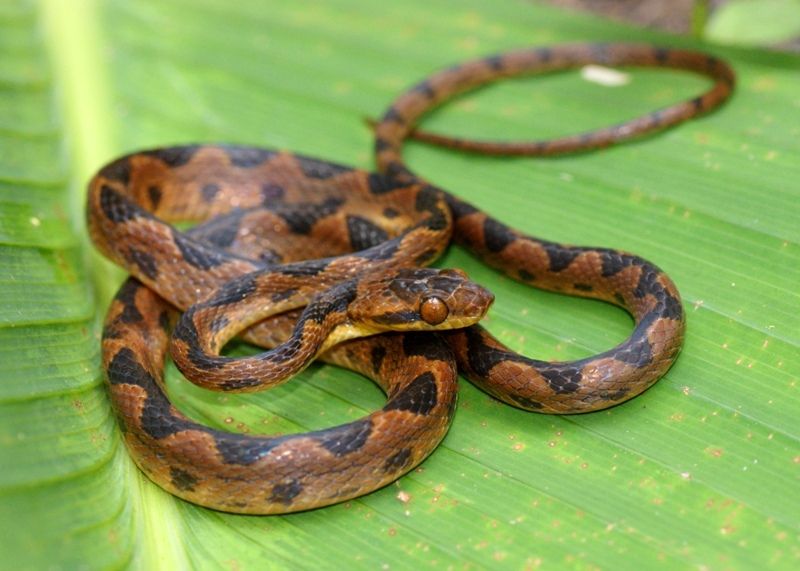 One of the most remarkable finds from the previous night was this diminutive Corytophanes that my dad spotted while I was pointing out a frog to him—it was less than a foot away from the frog in the leaf litter and almost invisible.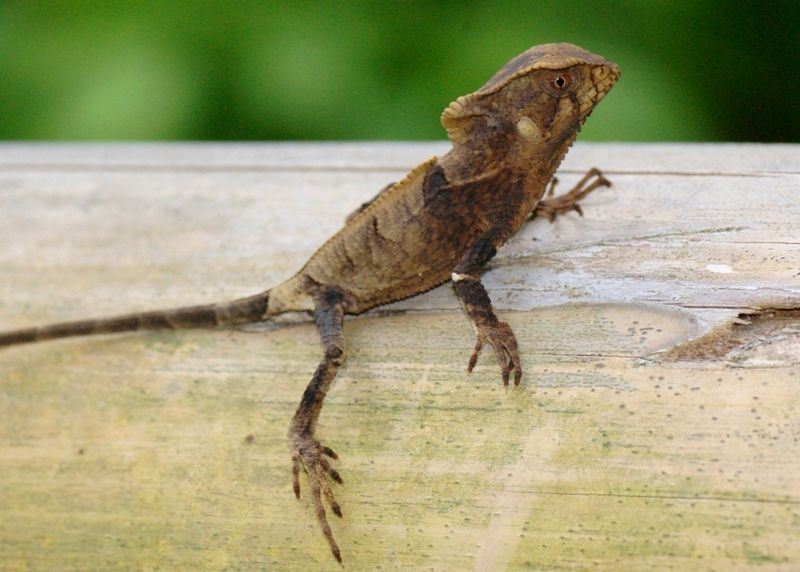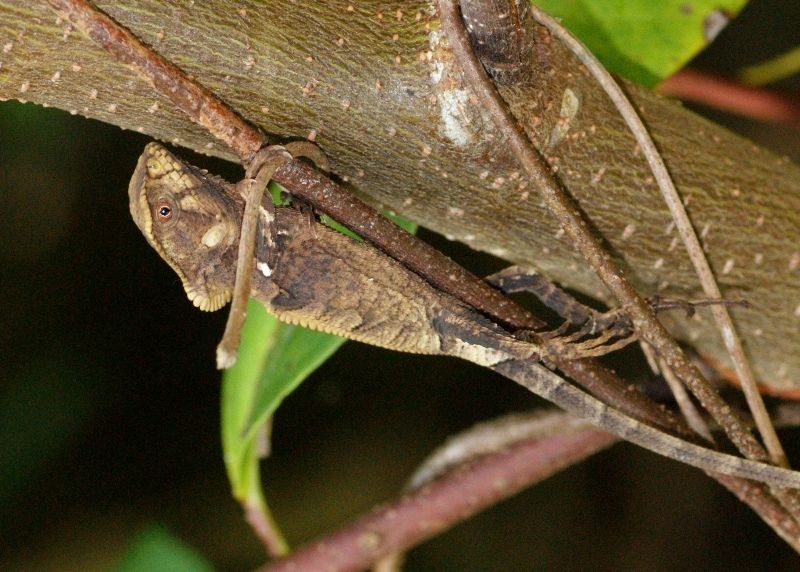 It was not large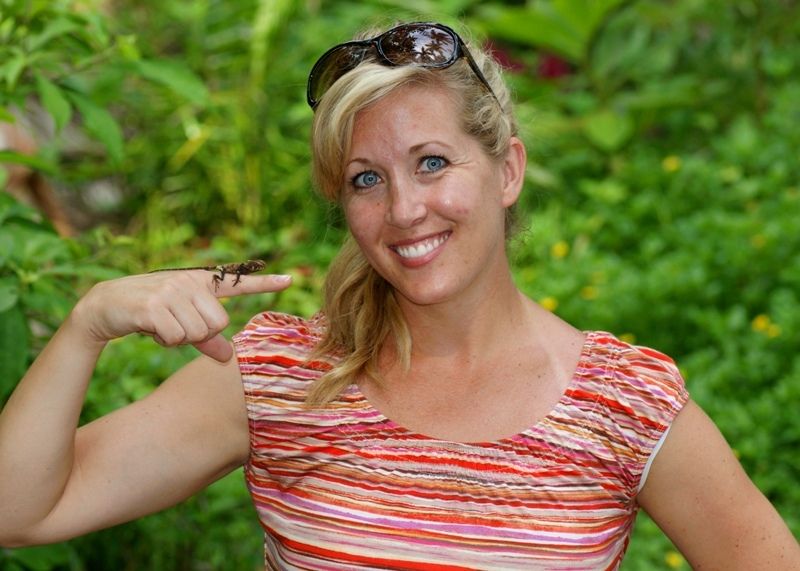 Had to shoot some daytime shots of some of the amphibians also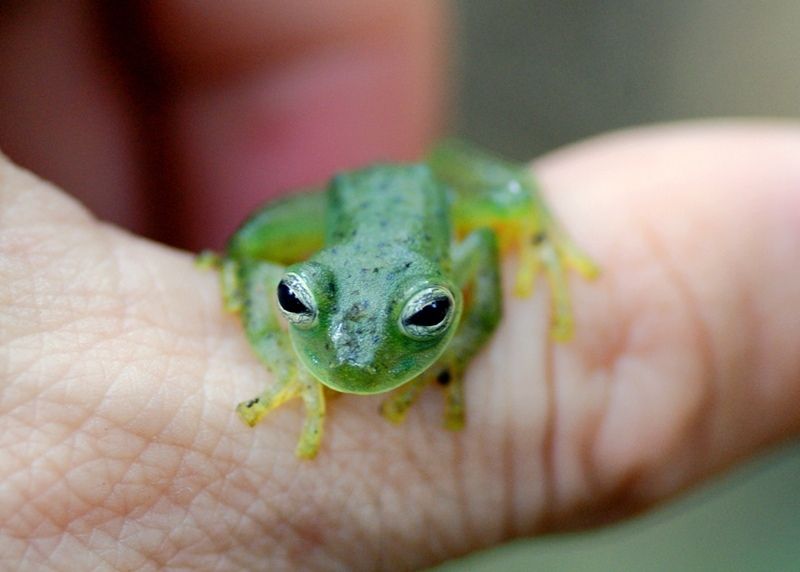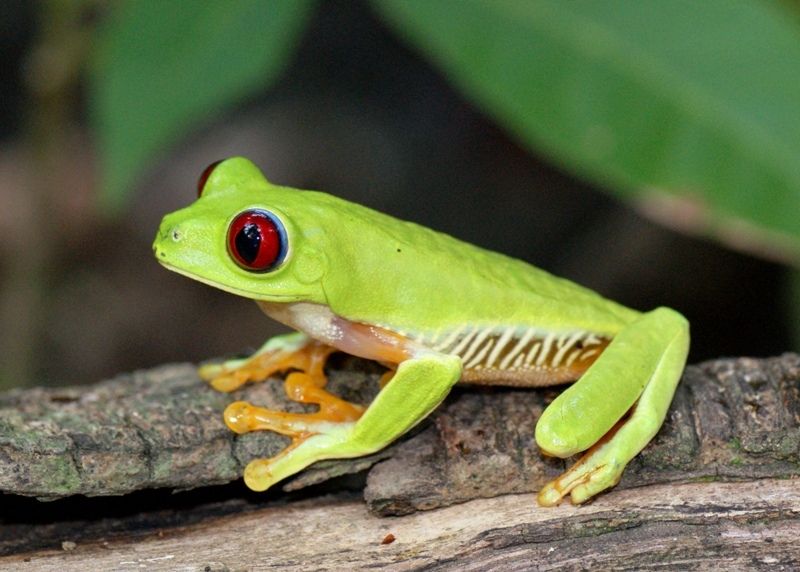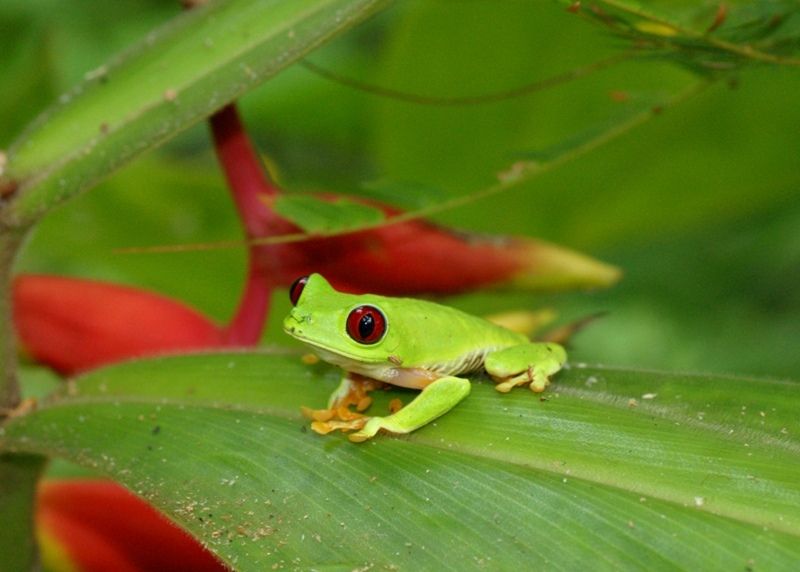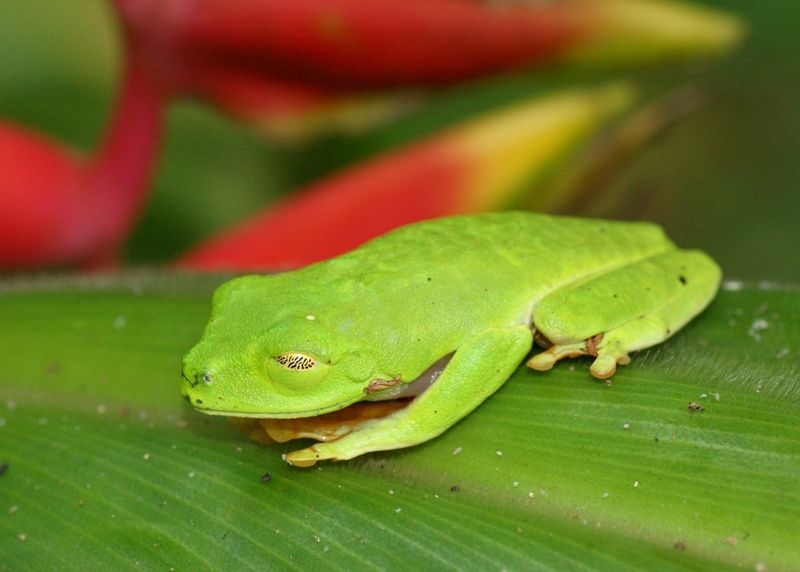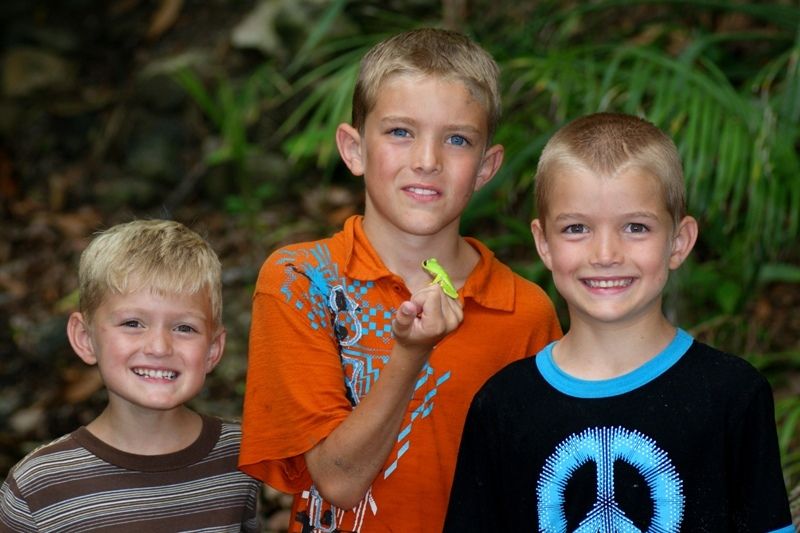 The next night we took a boat trip into the mangroves. I wanted to see Corallus hortulanus and get a large male B. basiliscus for photos. The trip started with a croc capture: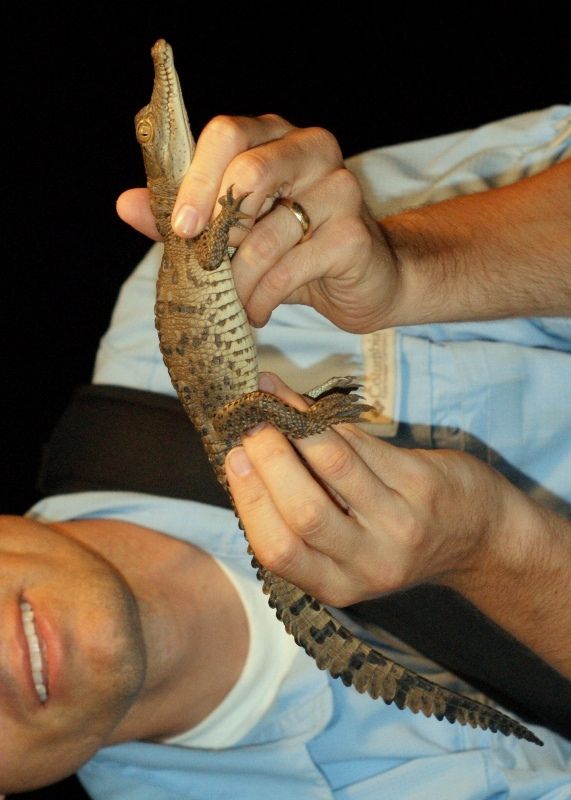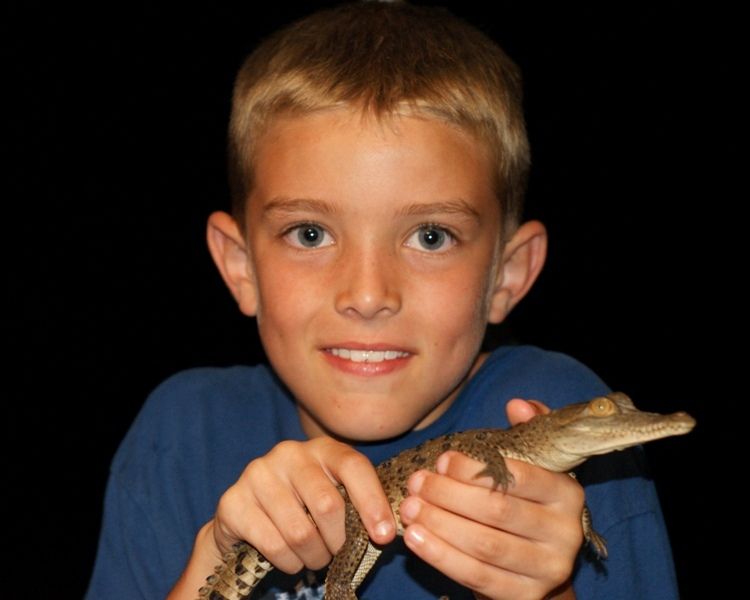 Several female basilisks followed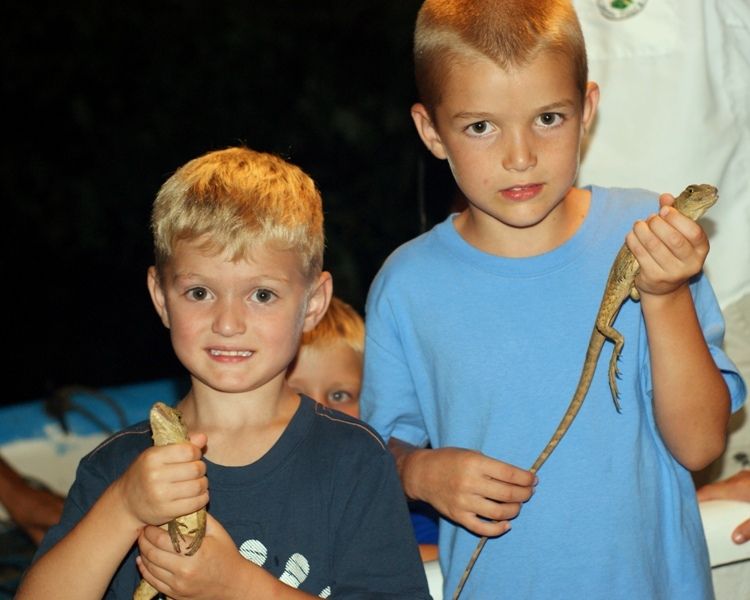 Iguanas
Then, fairly high in the canopy.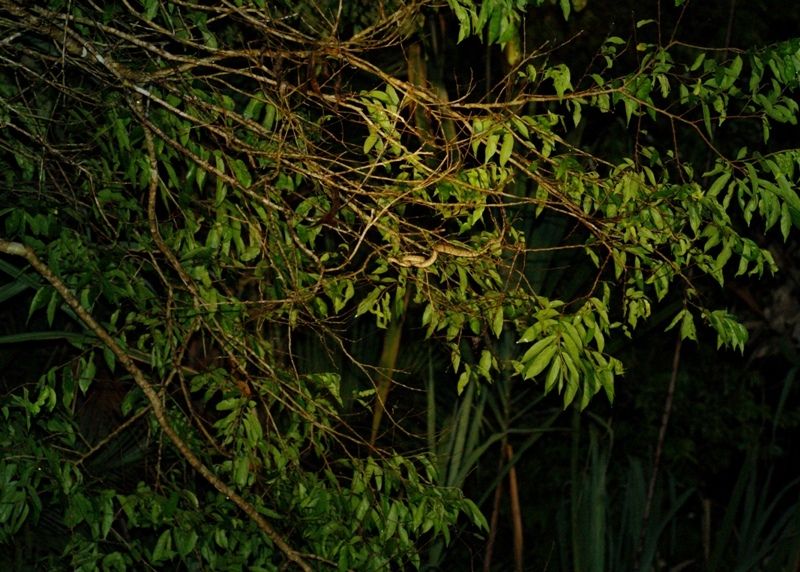 Alas, too high to secure, we went on.
Smoky jungle frog that got loose in the boat, caught by my adventurous mother to the amazement of the boat operator.
By this point, the guide was recognizing the extent of our interest in herps and asked if we wanted to go back and have a go at the boa. I heartily agreed before the others could protest. We found a large dead tree in the water and were able to three-man hoist it up to secure our prize: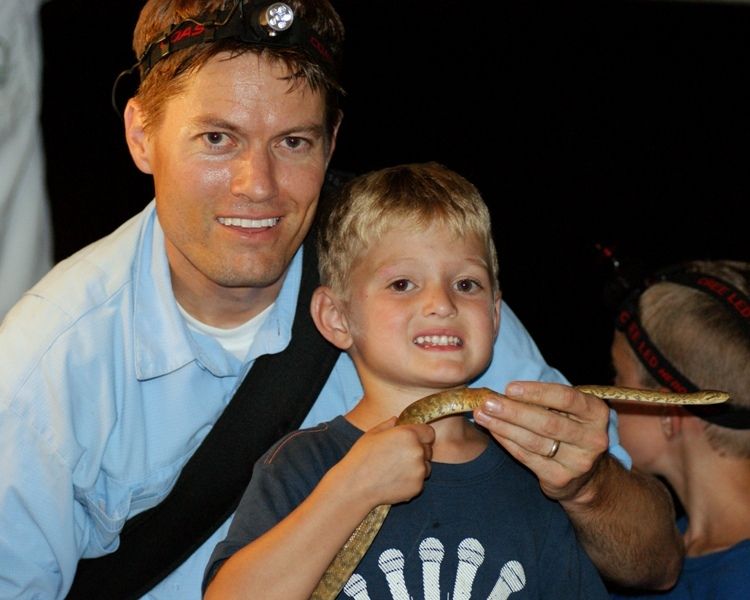 That fun was followed by the capture of the other target, a large male basilisk: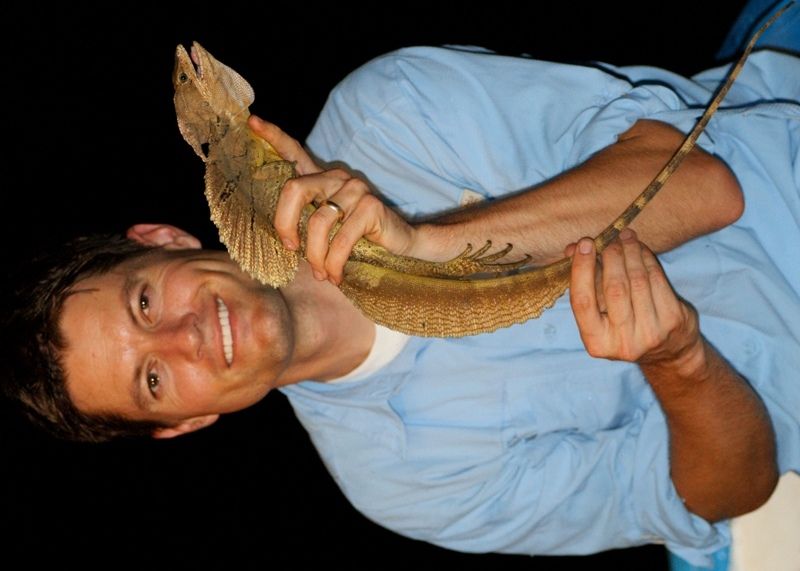 Another male, this one left unmolested: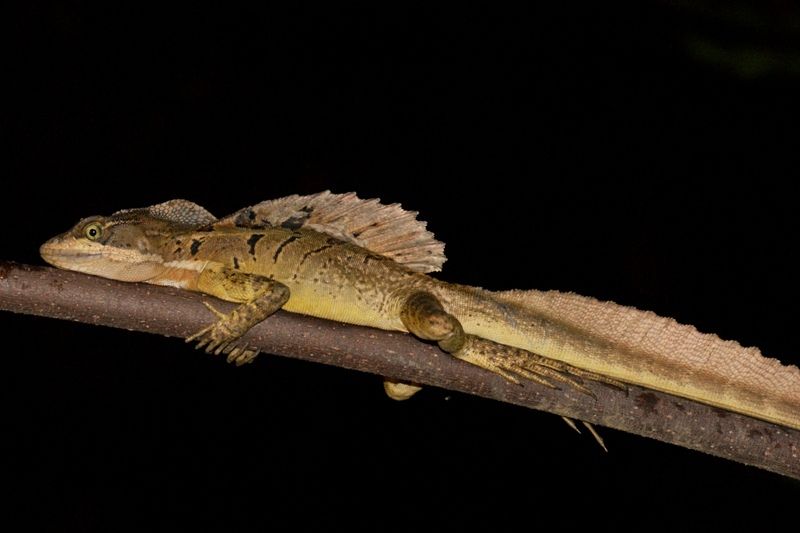 Upon returning to the hotel, my son found this right outside our door. He got in trouble for grabbing it before an adult arrived. I could tell what it was, and it was going to escape! was this 7-year old's retort.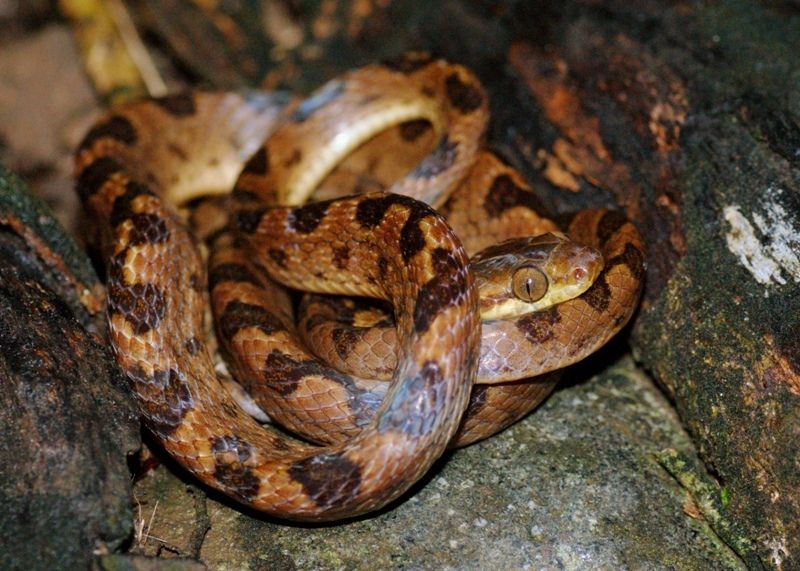 Yes, got a bit of fishing in. We got roosterfish and some big yellowfin tuna, the latter fed us the rest of the trip.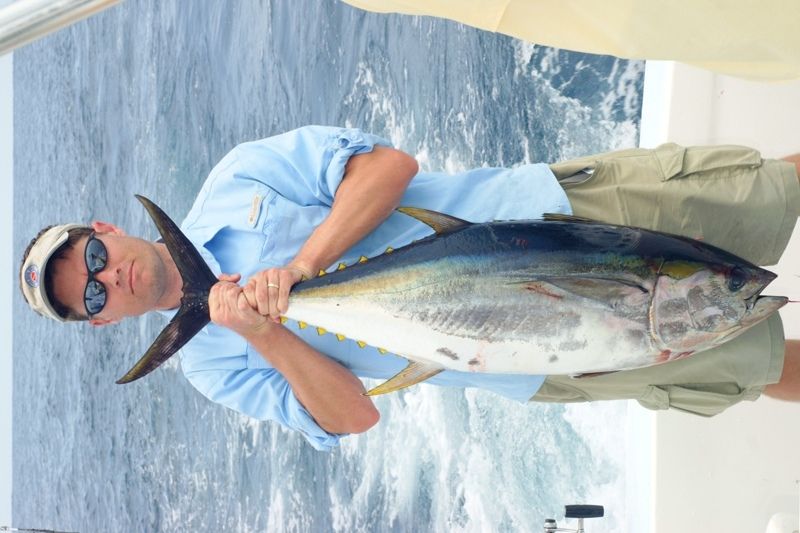 I was happy on this family trip that all of the Bothrops came road cruising. The first in the rain.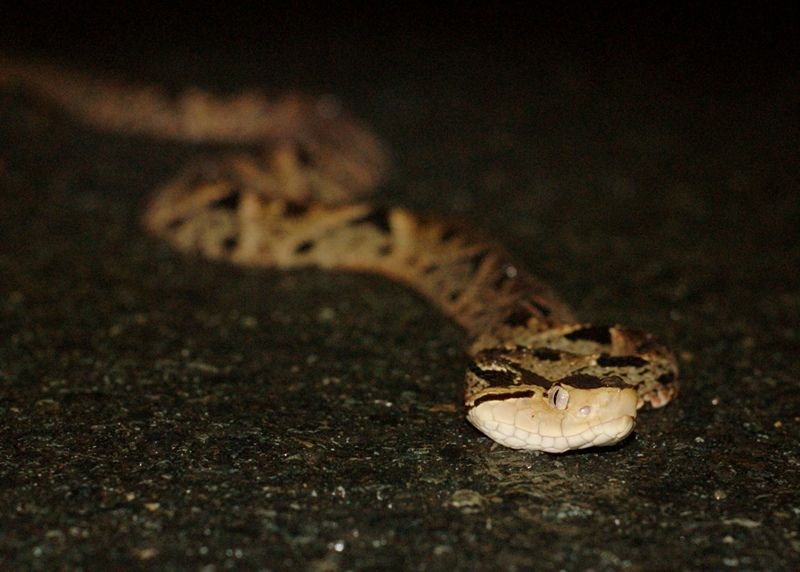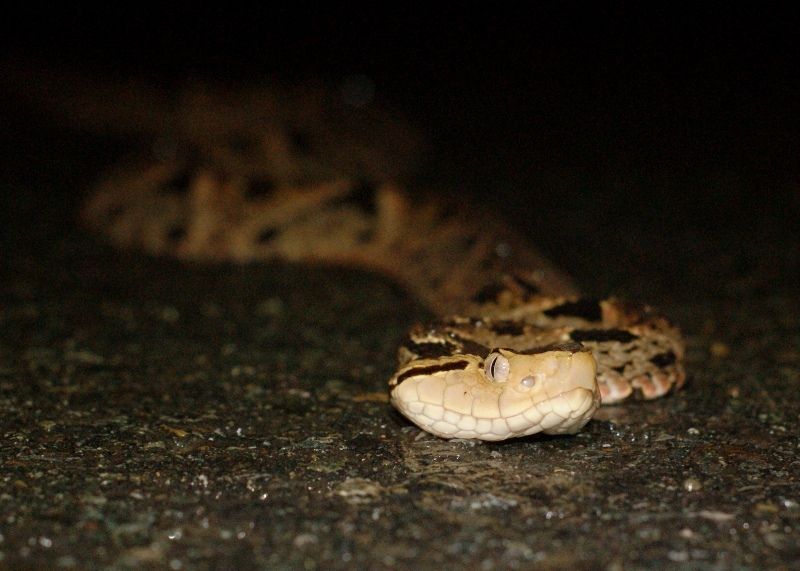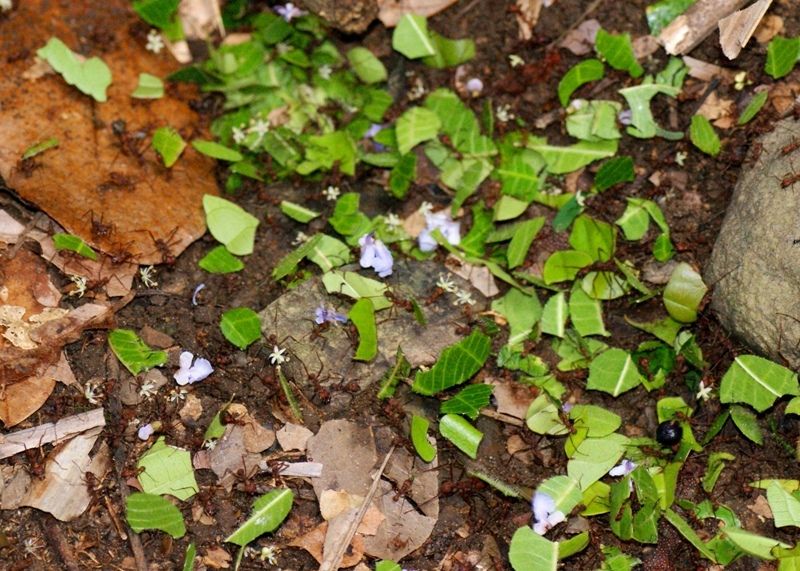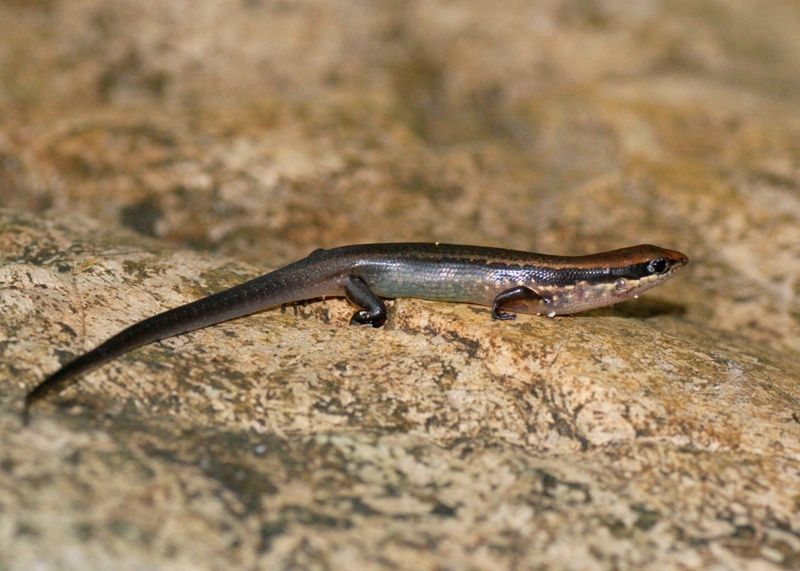 Sphenomorphus cherriei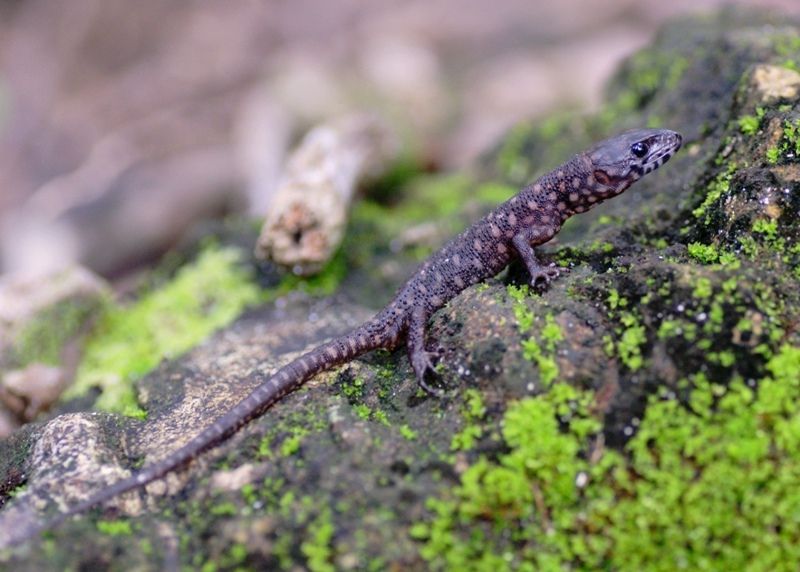 Lepidophyma reticulatum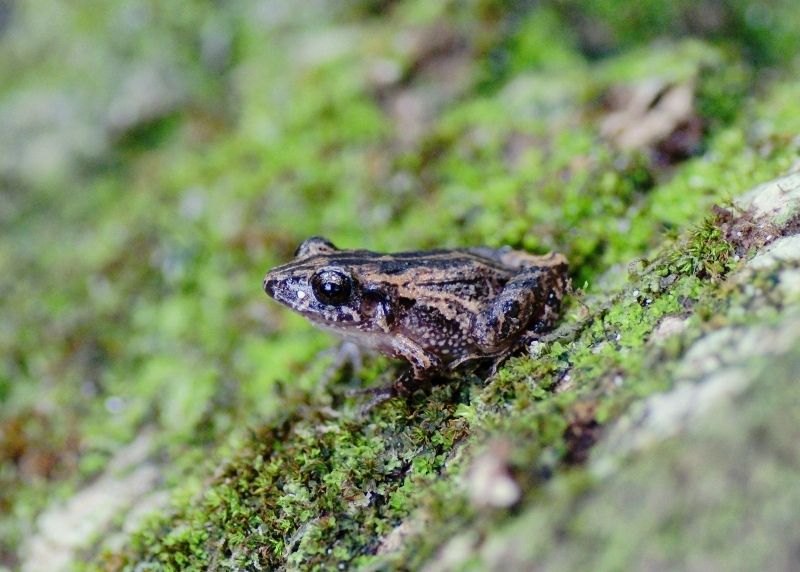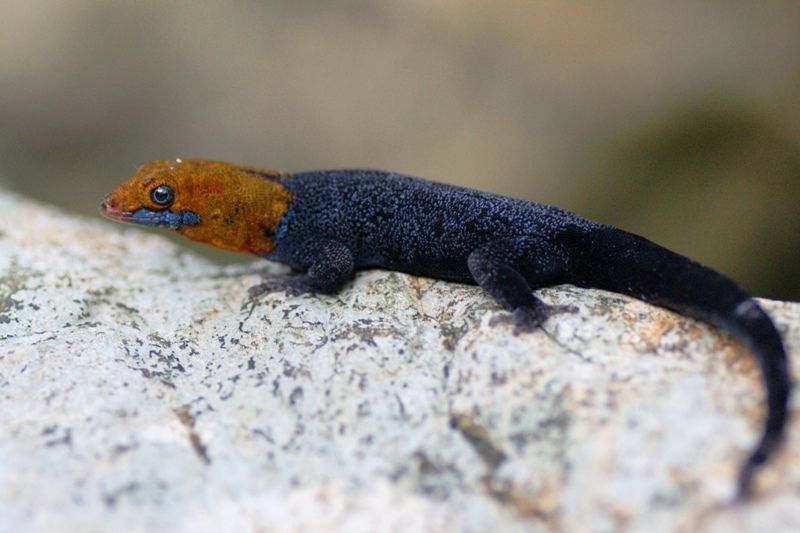 The daytime shots of the B. basiliscus. Shortly after these shots my brother took a solid bite and involuntarily helped the basilisk take to the air and into the forest.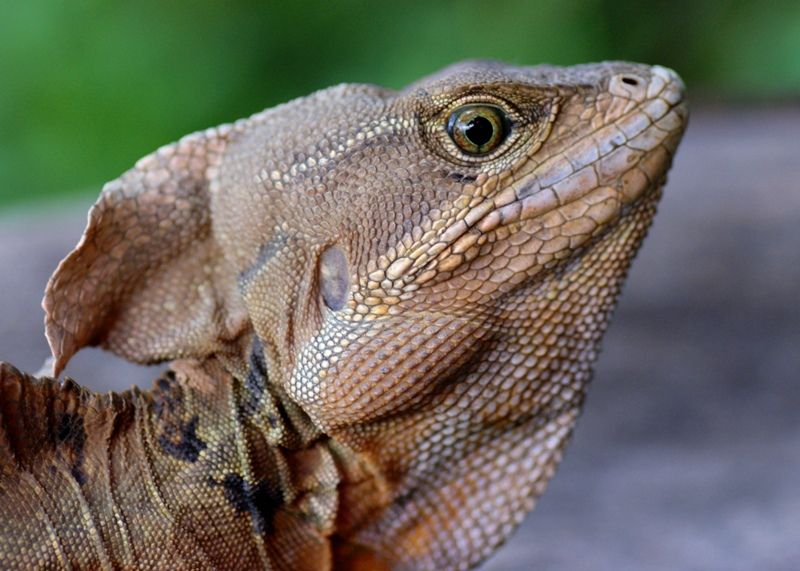 I got another shot in that beautiful forest we had walked before. This time on my own with Roel, a great guy who works with Quetzal at the serpentarium. I was somewhat disappointed with Quetzal, who bailed on our set outing, but was happy to have met and been able to hunt with Roel instead. He is a great guy and clearly loves the forest. Happy to put anyone in contact with him that is interested.
I found the same Bothriechis as earlier in the week, on a different plant but I think it was pretty close to its earlier ambush spot.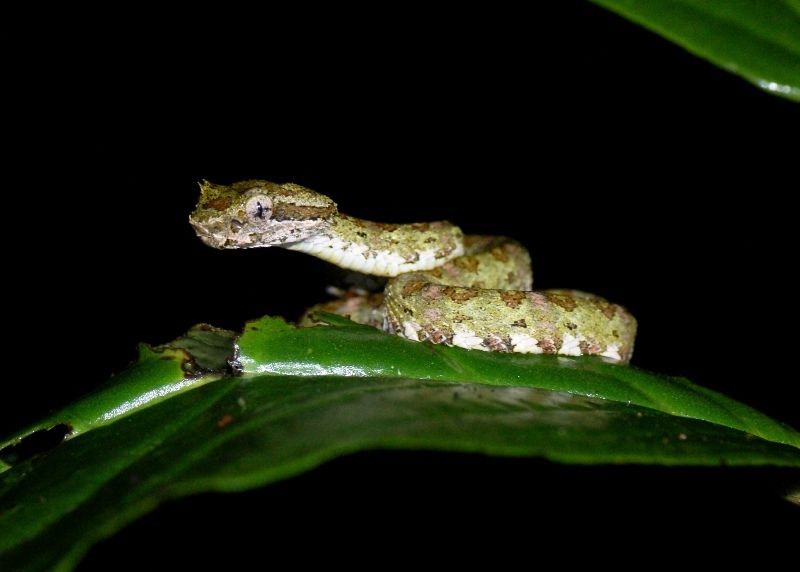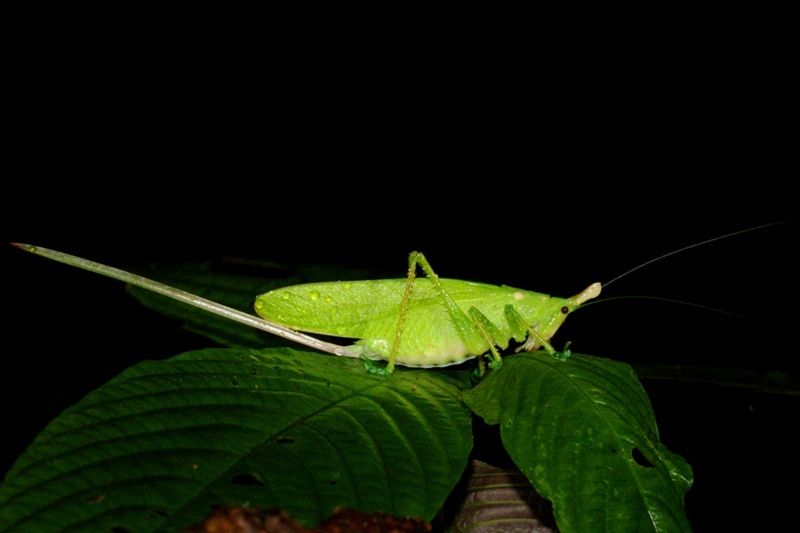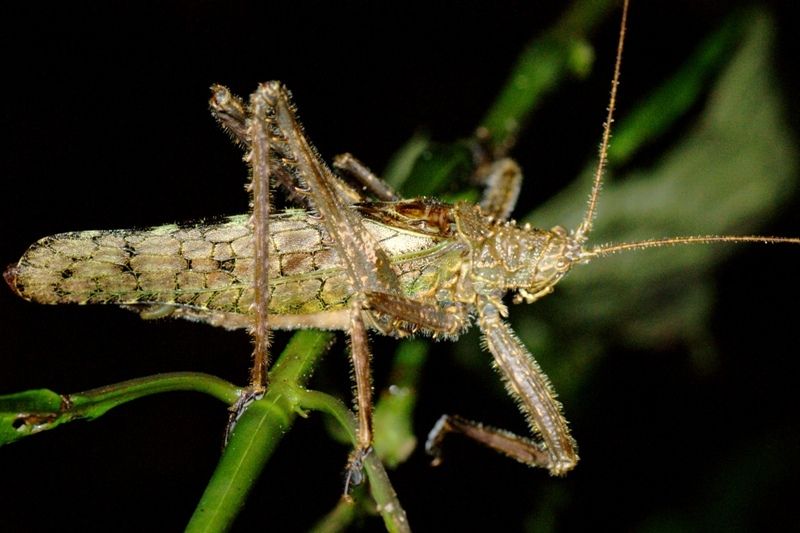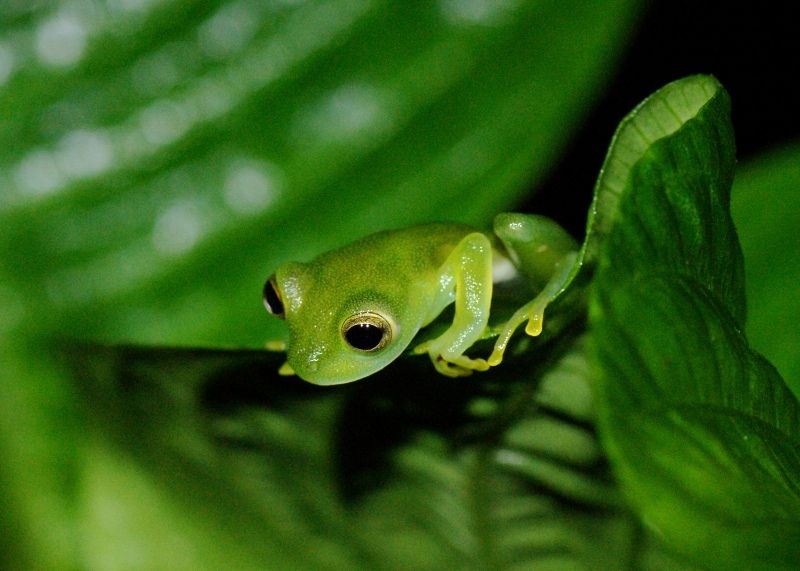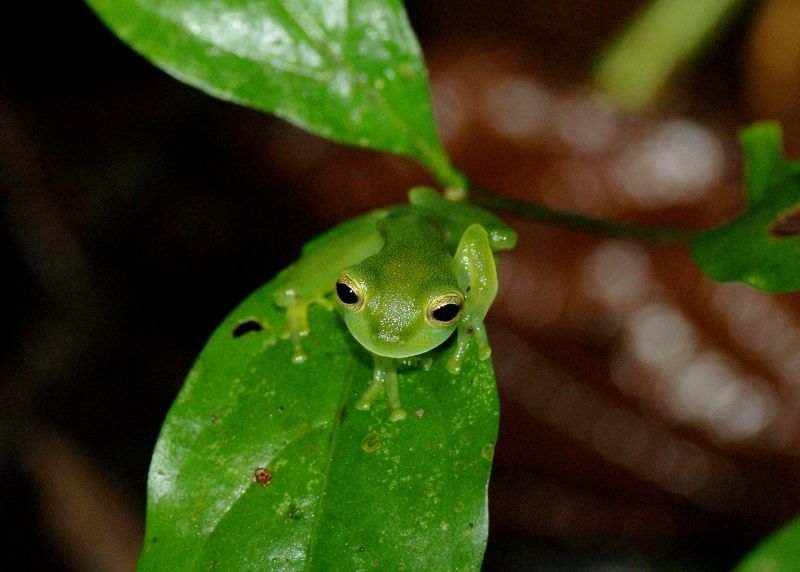 Espadarana prosoblepon, immature male
Then the Corytophanes heavens opened up, here was the first. I think we ended with six.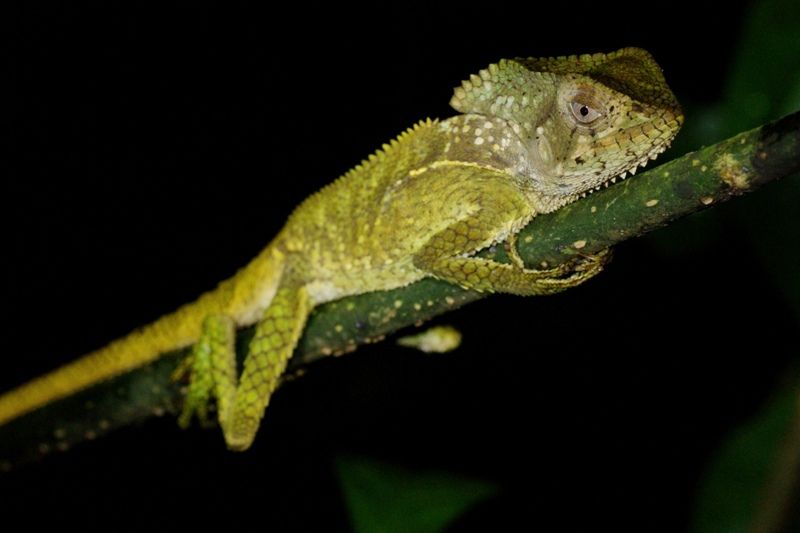 Looking a ways ahead on the trail in hopes of Micrurus crossing the trail, I somehow caught my eyes on this little serpent, another Nothopsis rugosus:
They have exceptionally large nostrils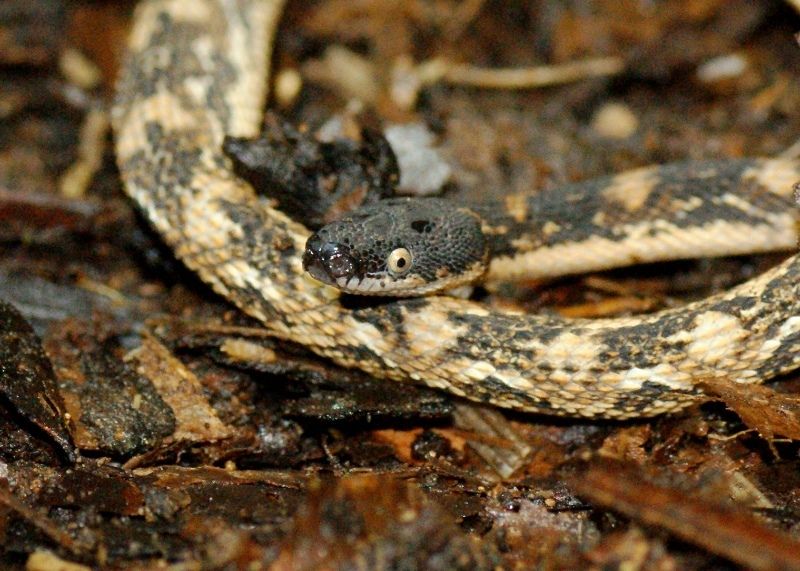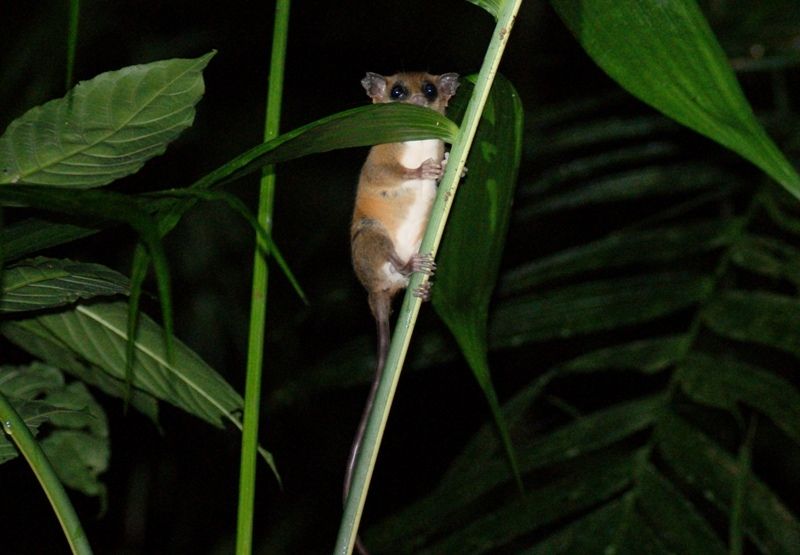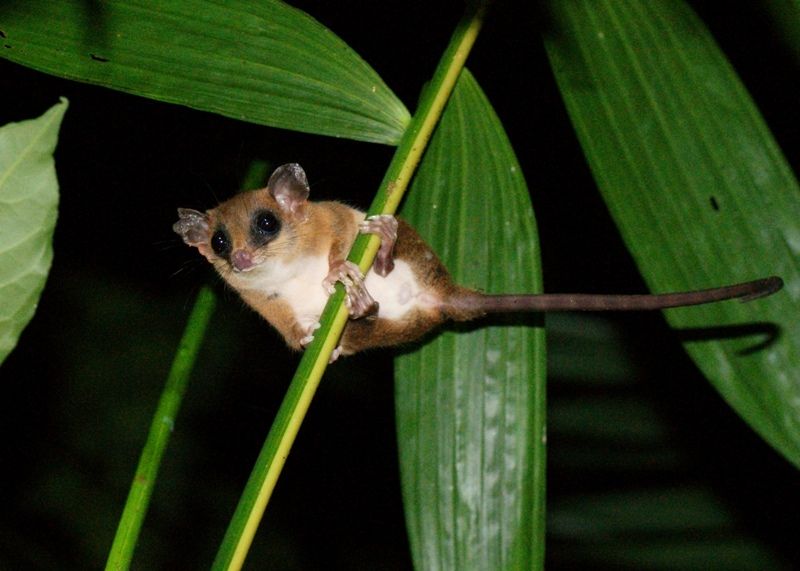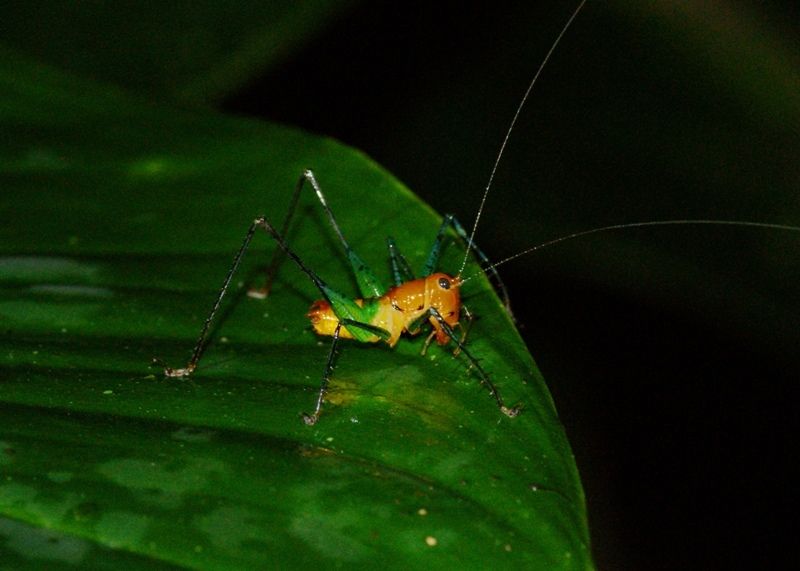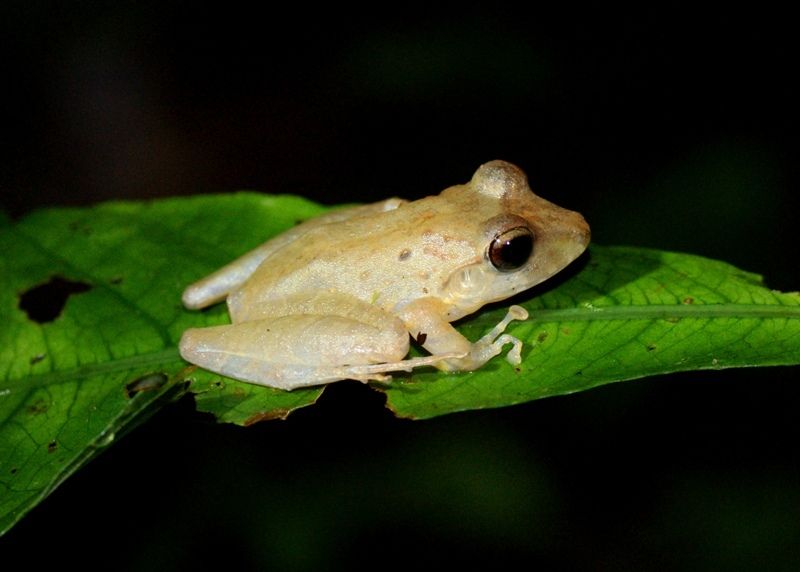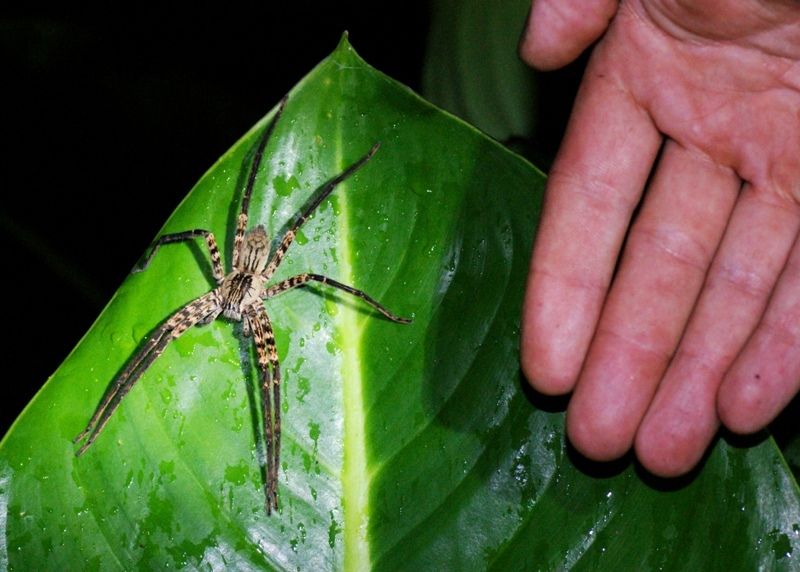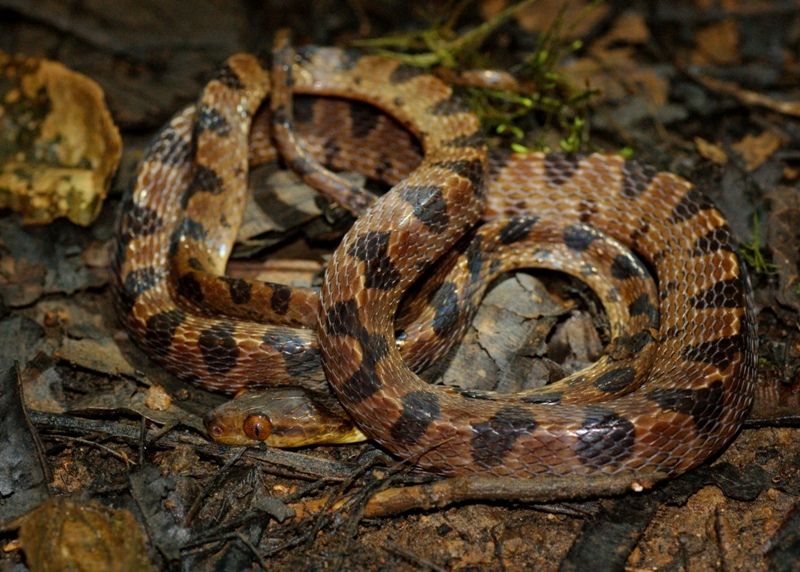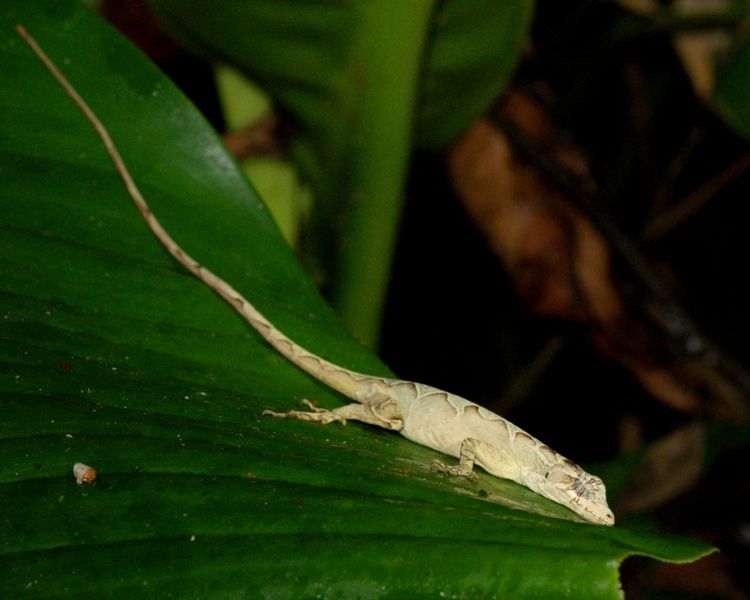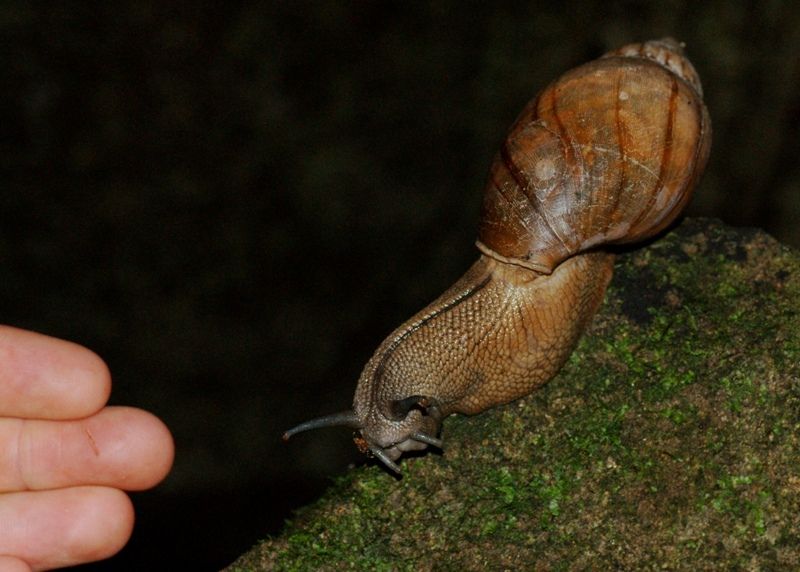 Then, one of our Corytophanes outlines turned out to be Norops capito, a large anole I wanted to see. Apparently once you see one, they all give up, because we found four or five more in short order, alternating with C. cristatus.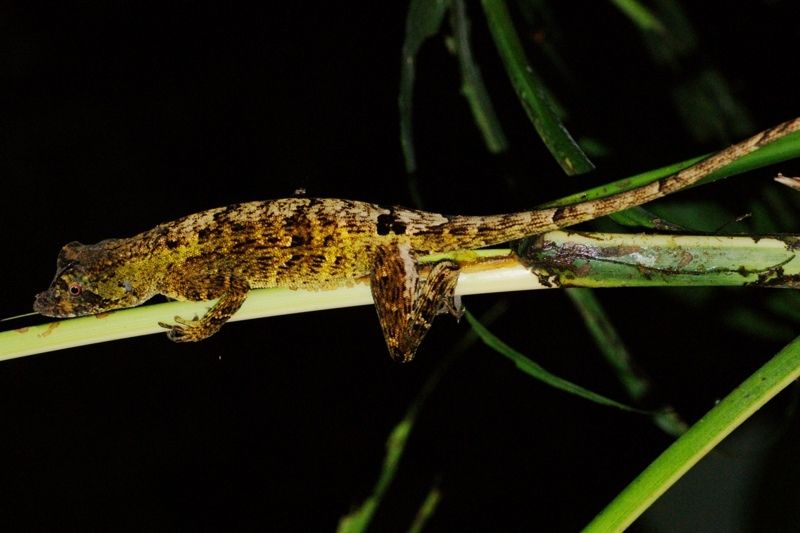 The Corytophanes seemed to stop trying to hide also, and got lazier and lazier as we got down the trail until we came across this reckless fellow: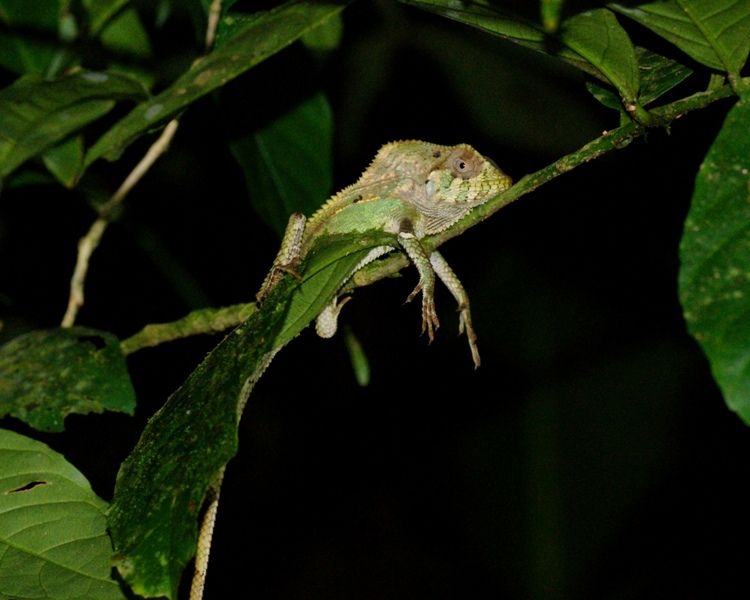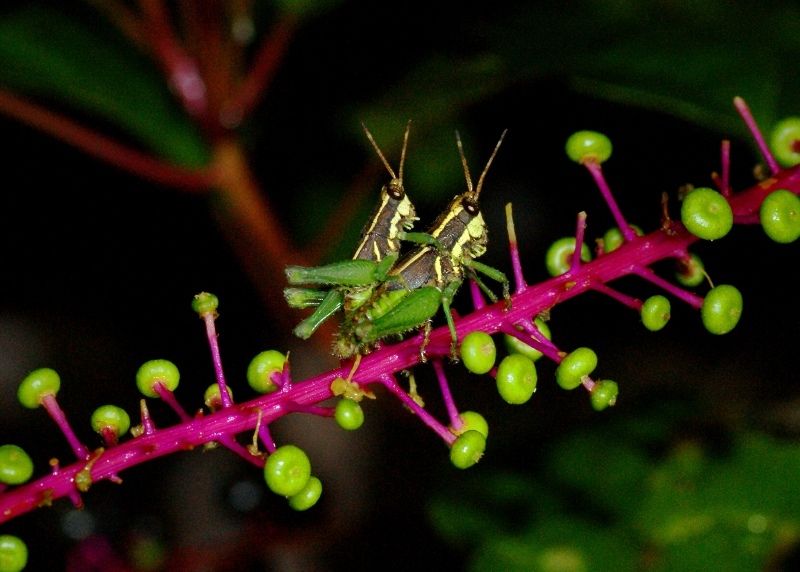 Juvenile L. septentrionalis, with white nape still included:
An absolute monster of a mantis, like the walking stick, this one was at least close to a foot long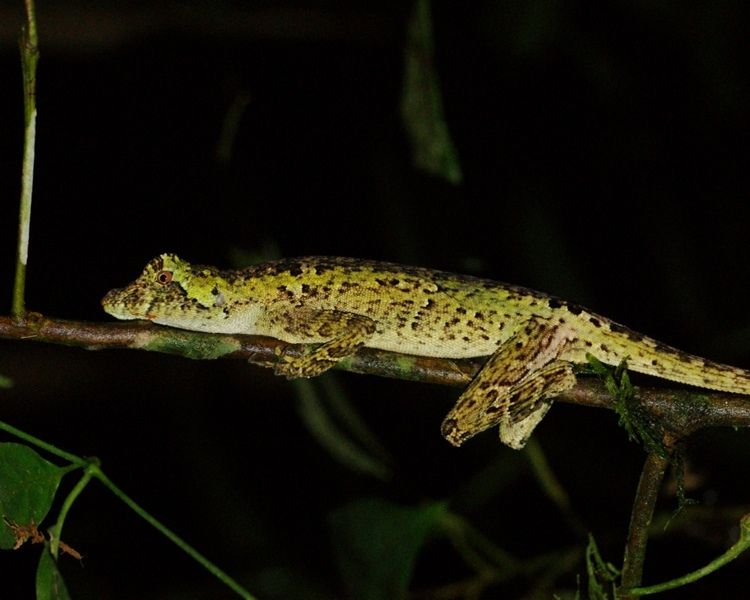 A great night. Imantodes cenchoa, pictured below in daytime shots, was another target obtained that night, that I always seem to get in DOR form only prior to this trip.
Some last daytime shots from the Pacific side: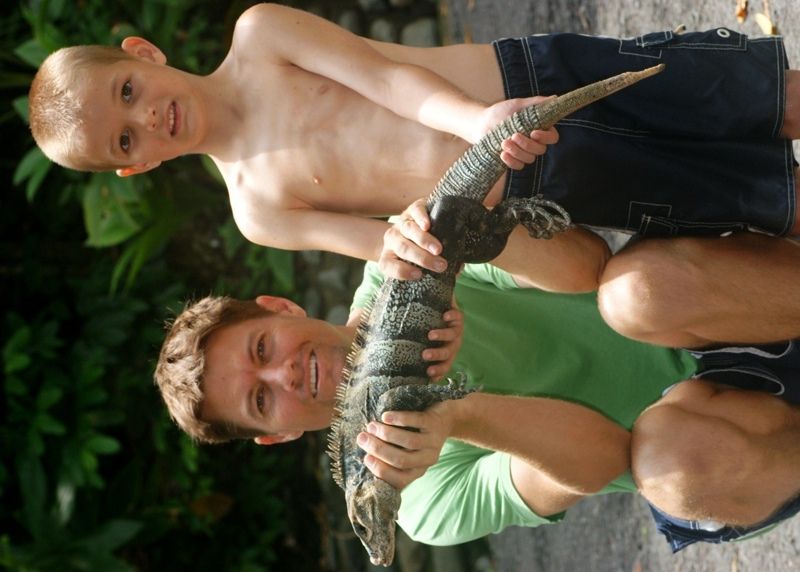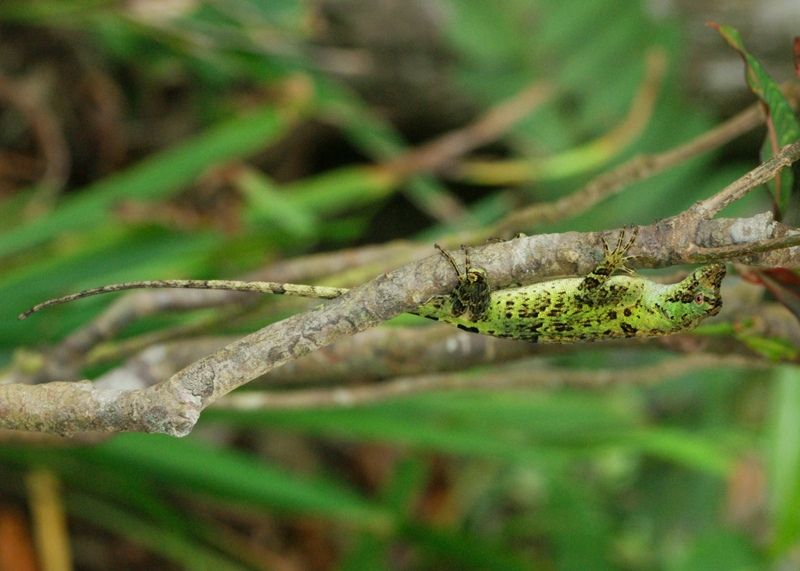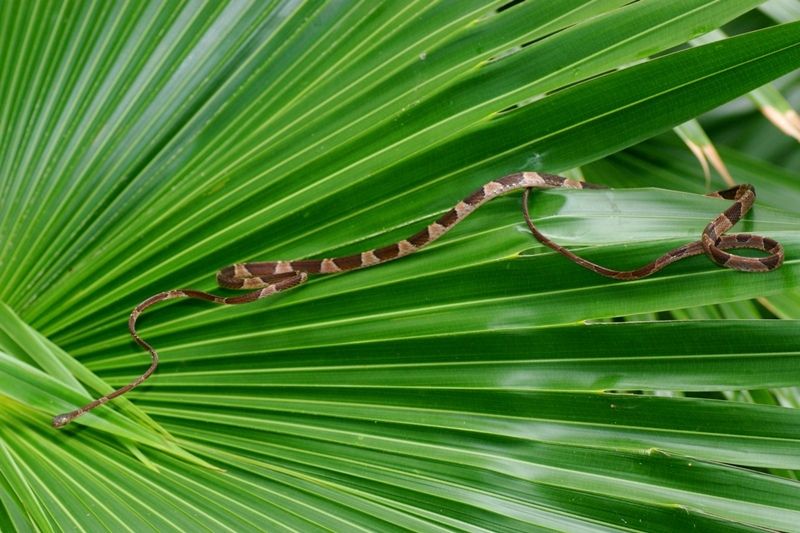 Proof that I did other things besides herp…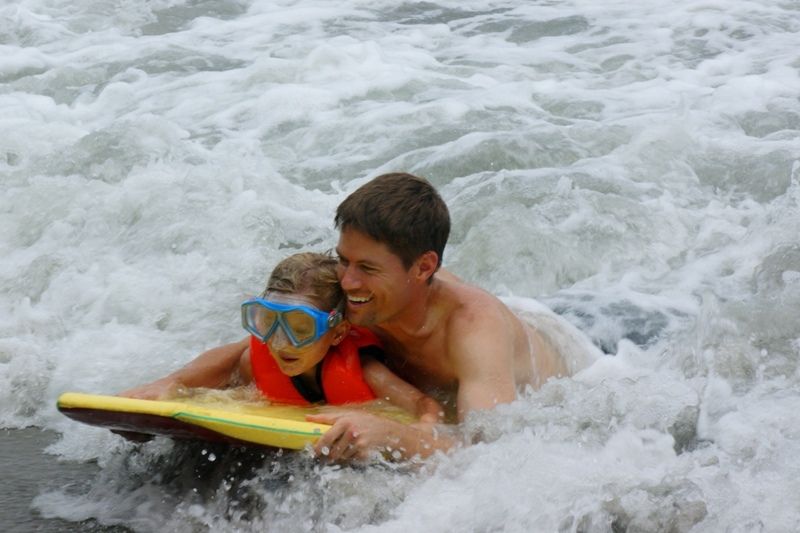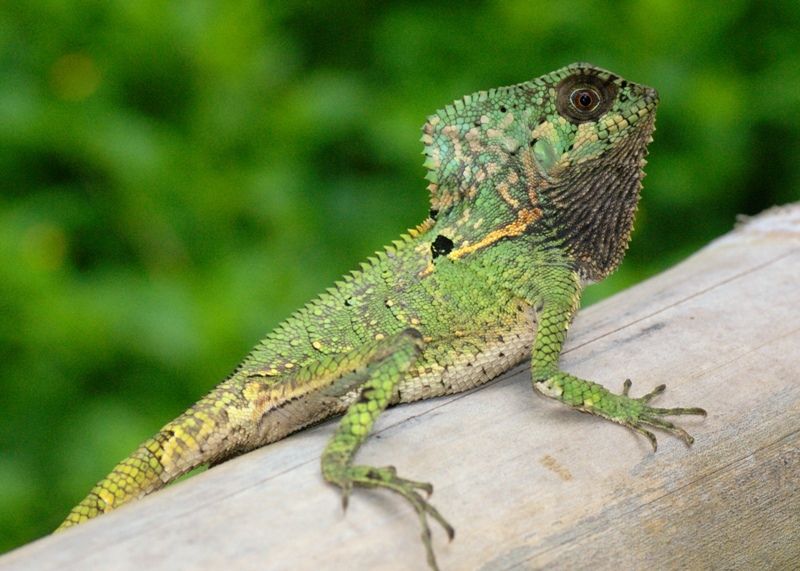 Too many shots of the Corallus…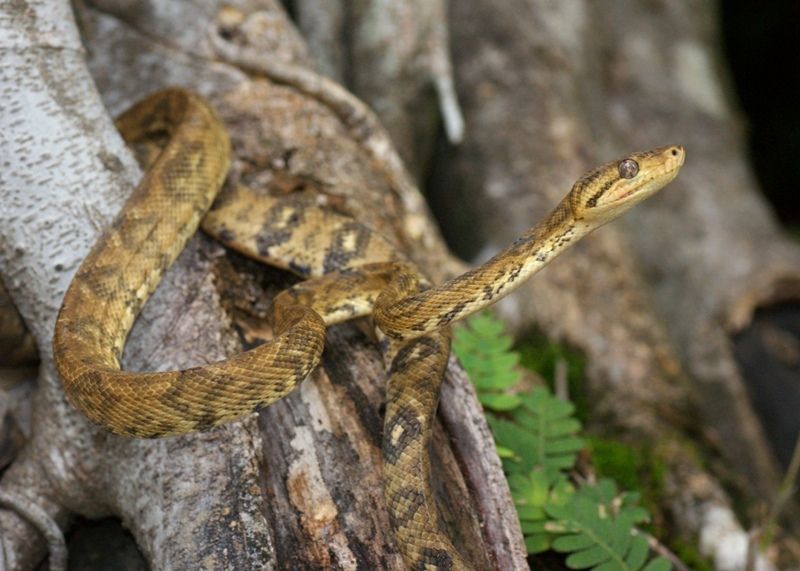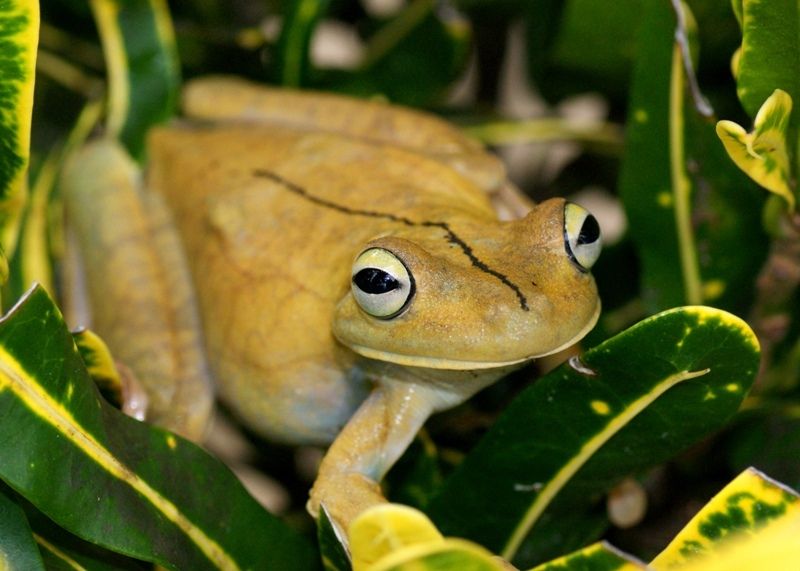 Around the hotel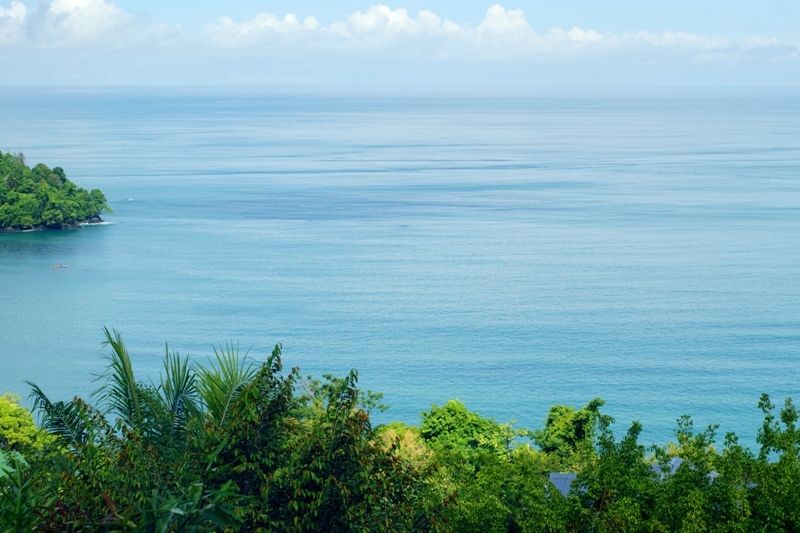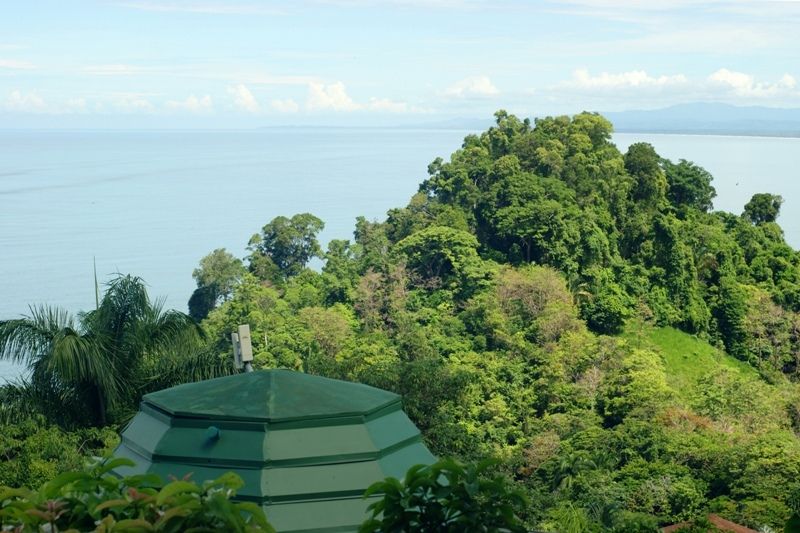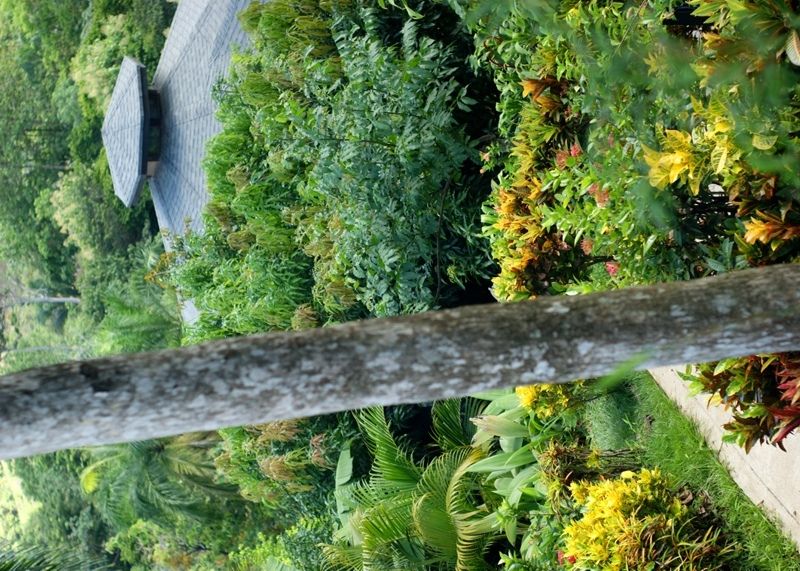 Milk Frog metamorph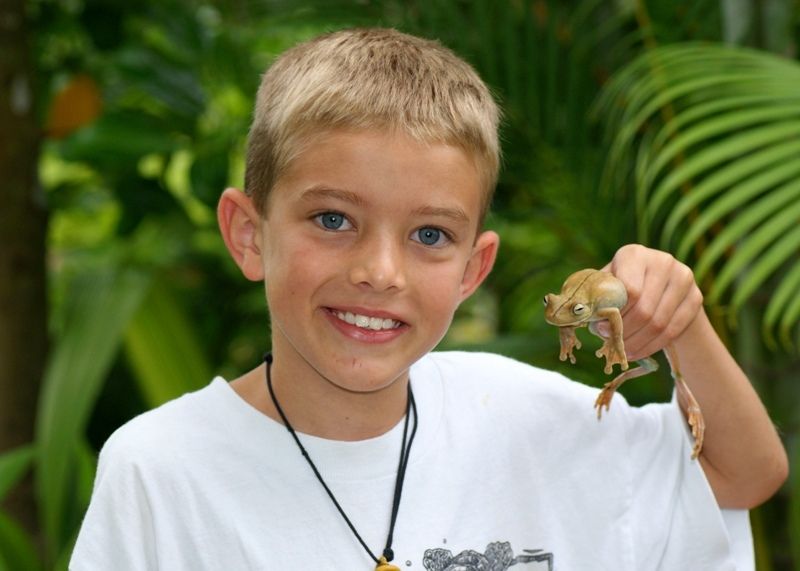 That's it for the Pacific side. Was a great time, and some amazing animals seen. I was even more excited for the Caribbean side, which in some ways proved even better (once we made it through mud slide detours and riots)…