First and foremost, I look for & target rattlesnakes and photograph primarily rattlesnakes. A few other reptiles I do photograph are gila monsters, horned lizards, and mountain kingsnakes. It is always a nice treat to run across these tricolors while hiking. Though I would trade a mountain king sighting for a ridgenose or twin spotted rattlesnake sighting anyday.
Some of you may not know that there are two species on mountain kingsnakes in Arizona, Lampropeltis pyromelana and Lampropeltis knoblochi. Anything mogollon rim and north are Lampropeltis pyromelana. Sky islands and south are Lampropeltis knoblochi.
Here is the paper:
http://www.cnah.org/pdf_files/1798.pdf
Part of me would like to see some CA mountain kings on a CA rattlesnake hunt in the future, but don't tell my crote friends. haha
Here are some of the mountain kings I've seen in Arizona the last few years- some with an old P&S camera and others with a dslr. My wife is good at spotting these and so she gets some credit. Two of the snakes below were found by a couple friends as well.
This was my first pyro that I saw in the wild. I saw it crawling along one of the most visited red rock creeks in Arizona, if not the states.
If you spend time in mountain king country, then they will find you. I spend more time in SE AZ than I do in mogollon rim country due to the rattlesnake diversity, so I guess I see knoblochi a lot more than pyromelana
This is how I see them and prefer it that way. I haven't flipped rocks/logs for mountain kings. No need to.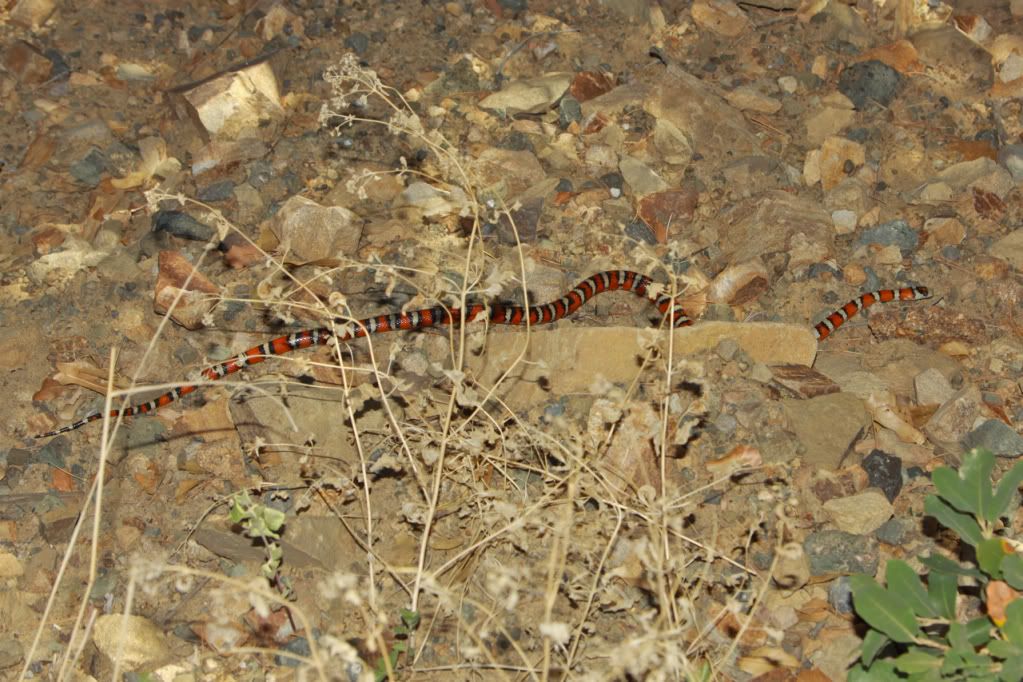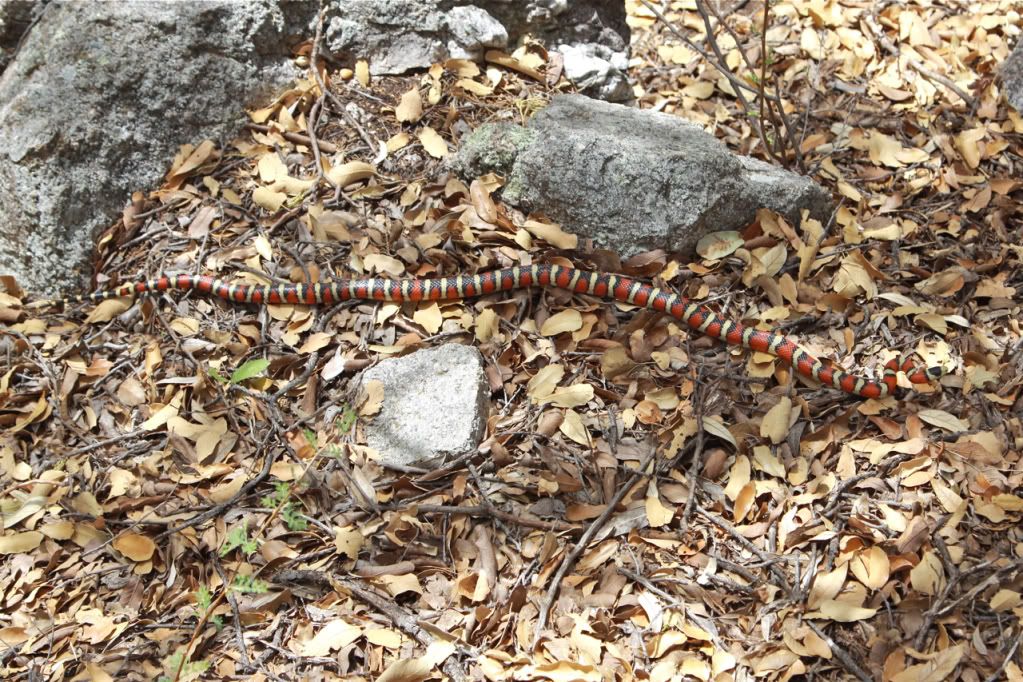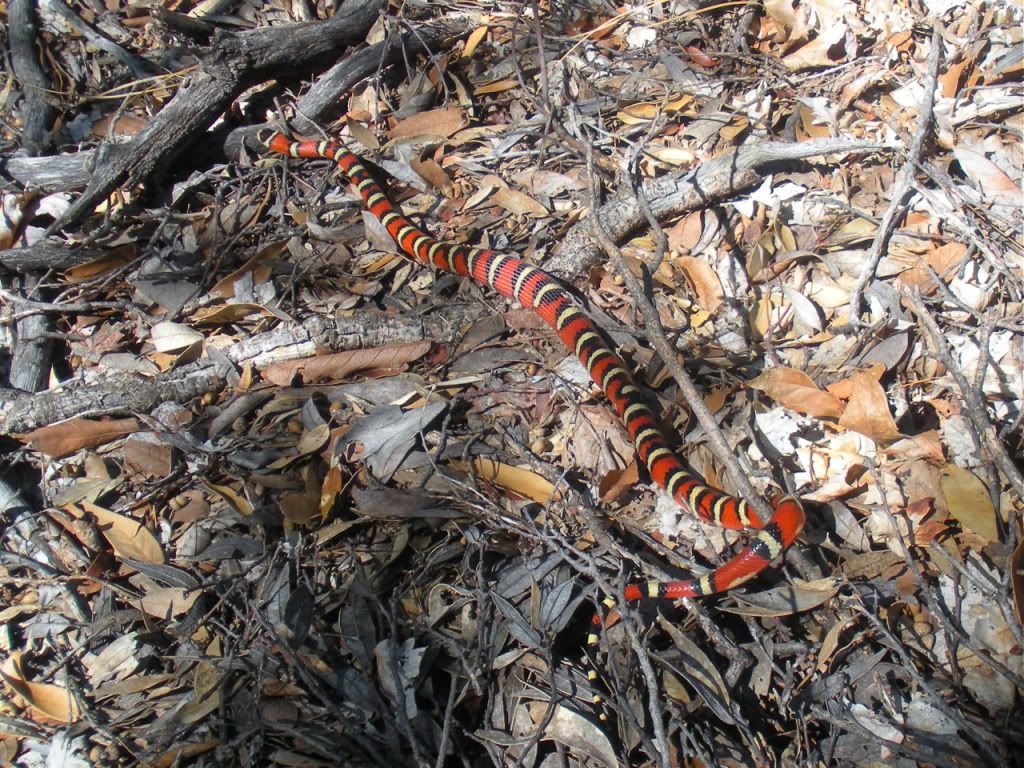 Sometimes driving to destinations, I see some DORs which are always a bummer.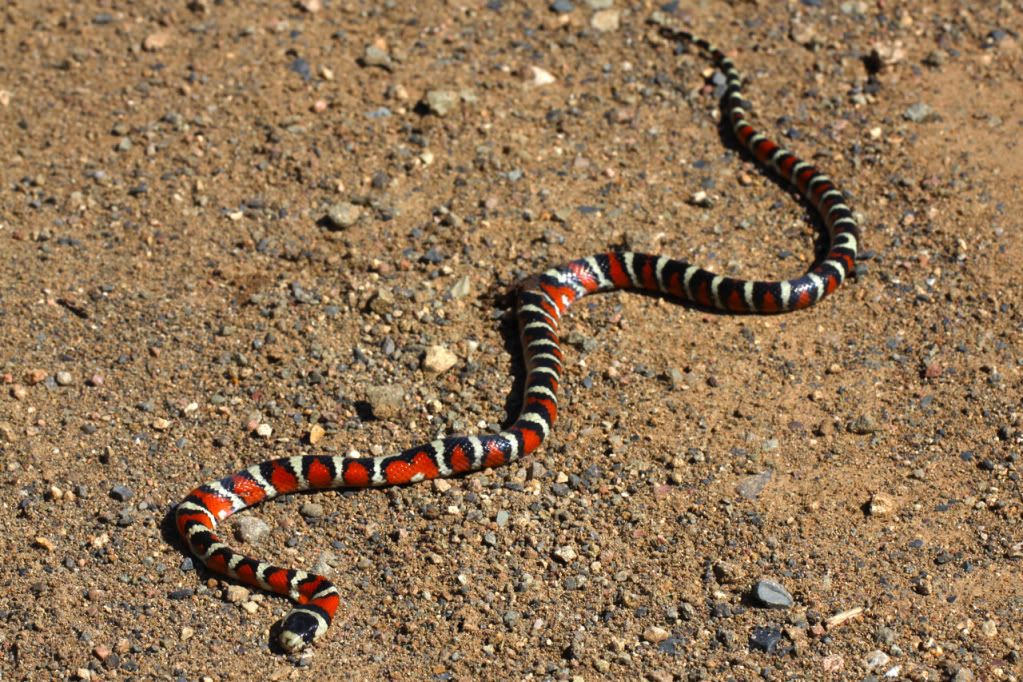 Sometimes when I hike destinations, I see sightings worse than DORs.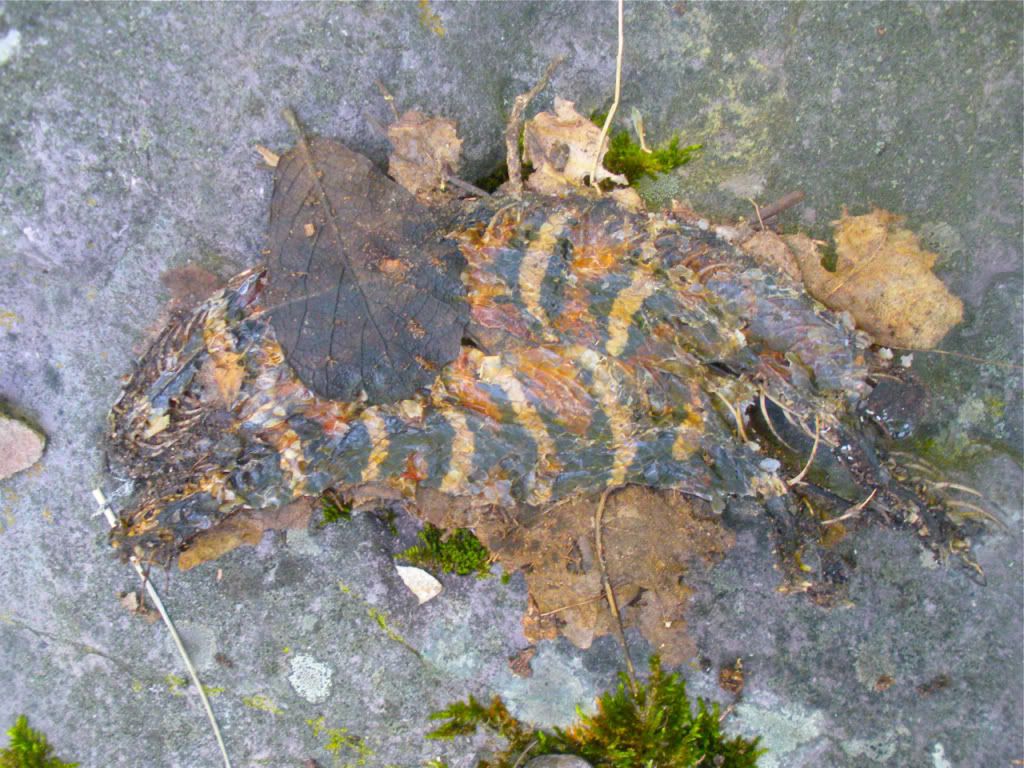 Though, I try to photograph in-situ rattlesnakes...sometimes with crawling colubrids it always isn't an option. So I do quick poses/shots and try to keep sessions very short.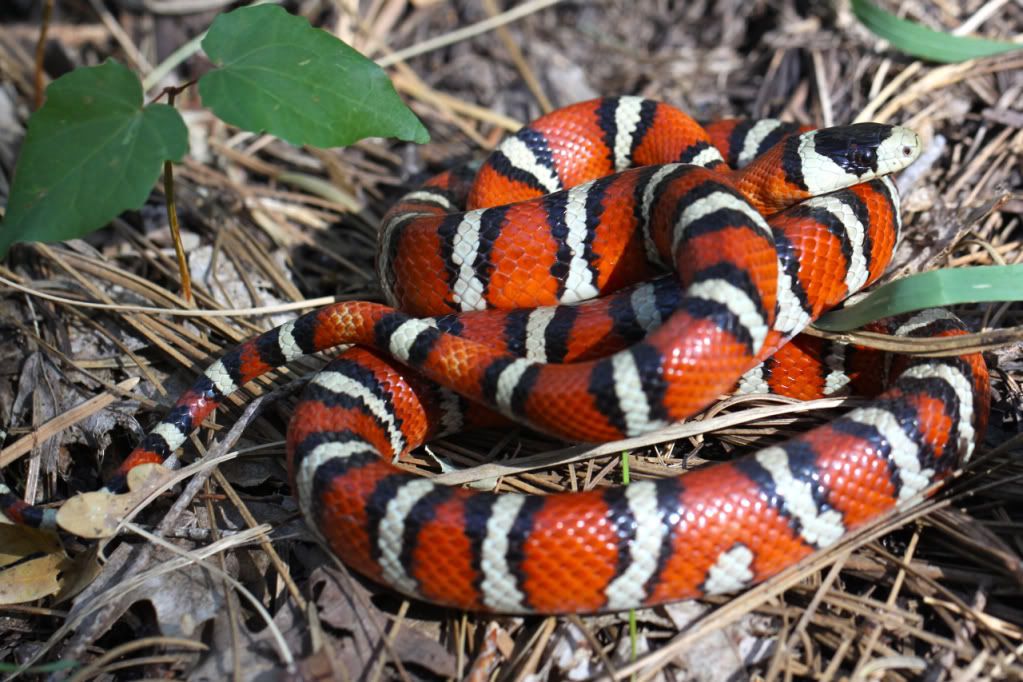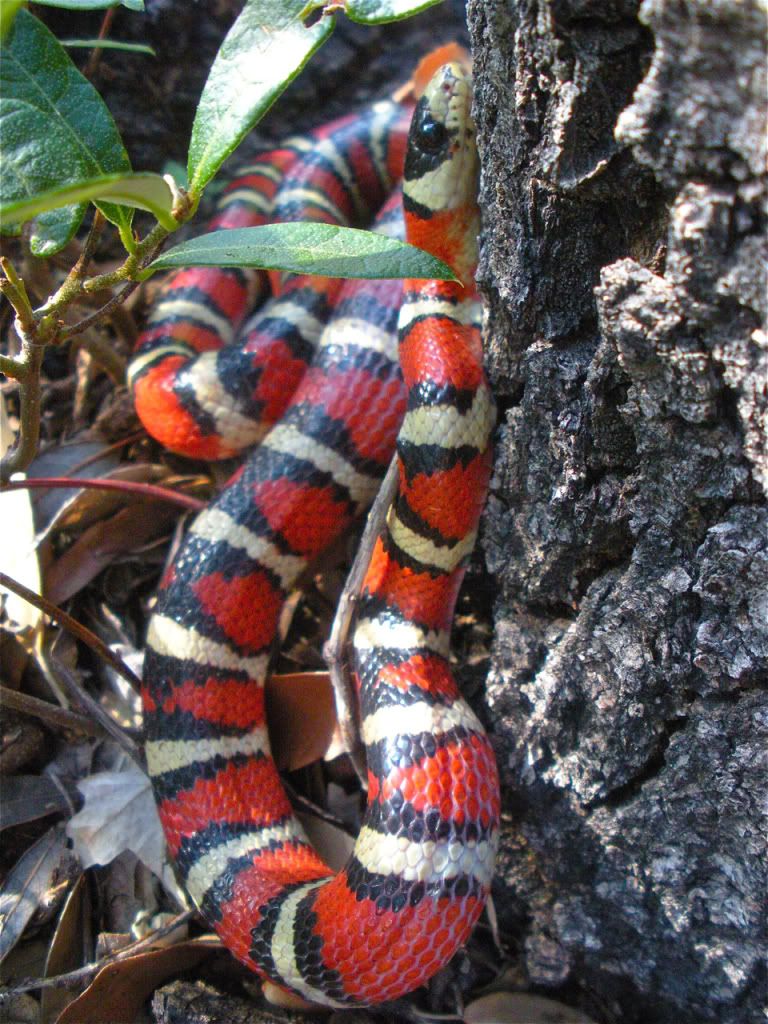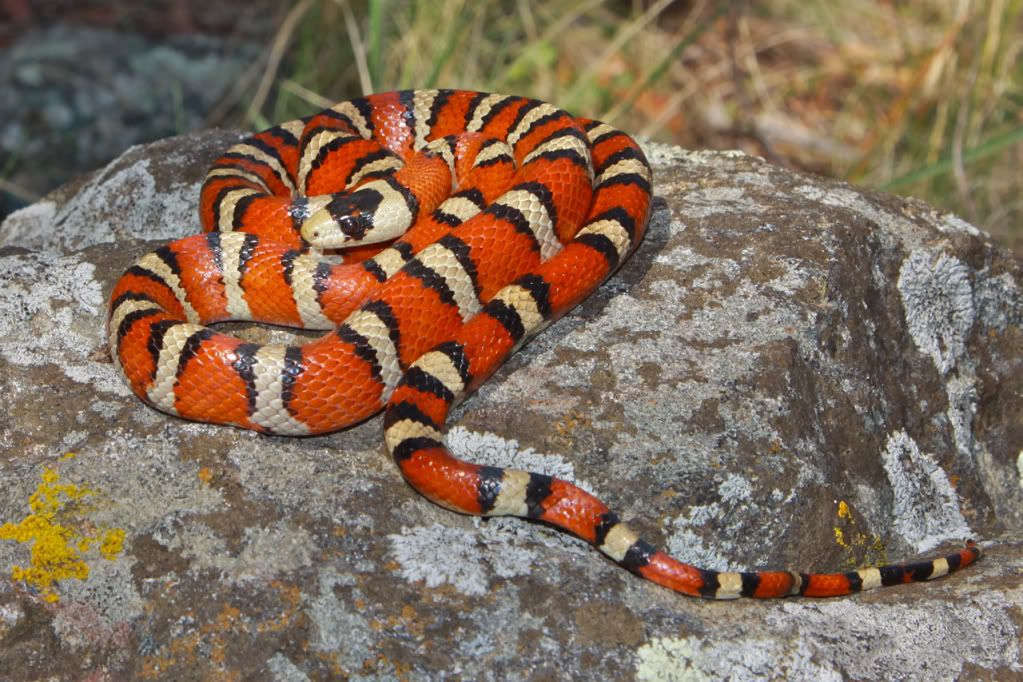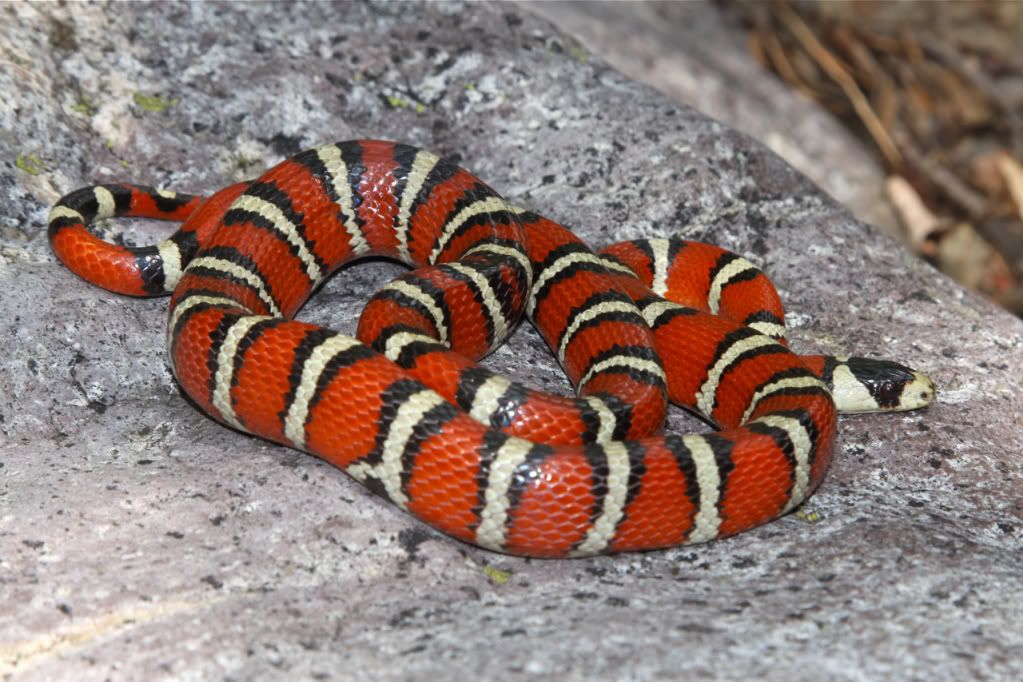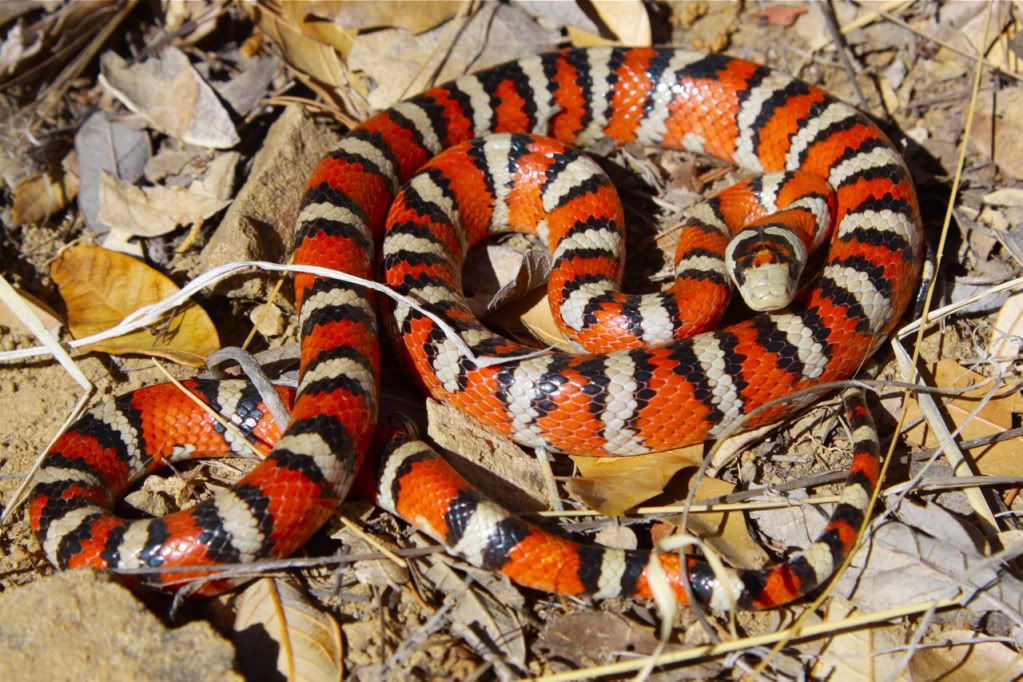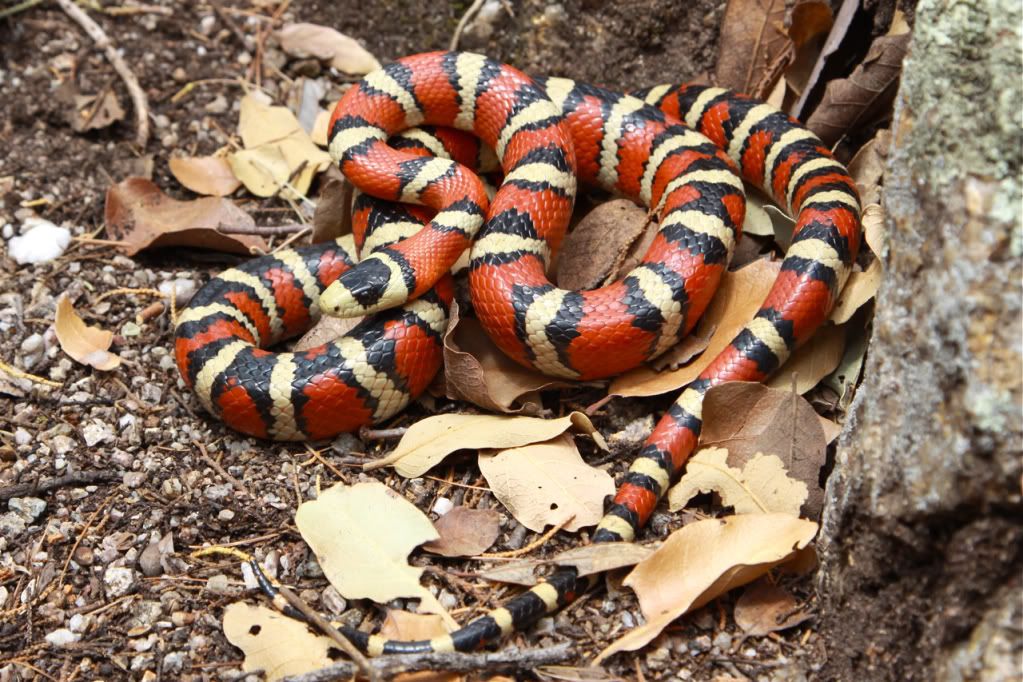 Sometimes, mountain kings think they are rattlesnakes...
But, most times they realize who they are... pretty bycatch for us rattlesnake junkies!