AKA Bornean Leaf-nosed Pitviper. Bigger than the
last one
, and different color scheme.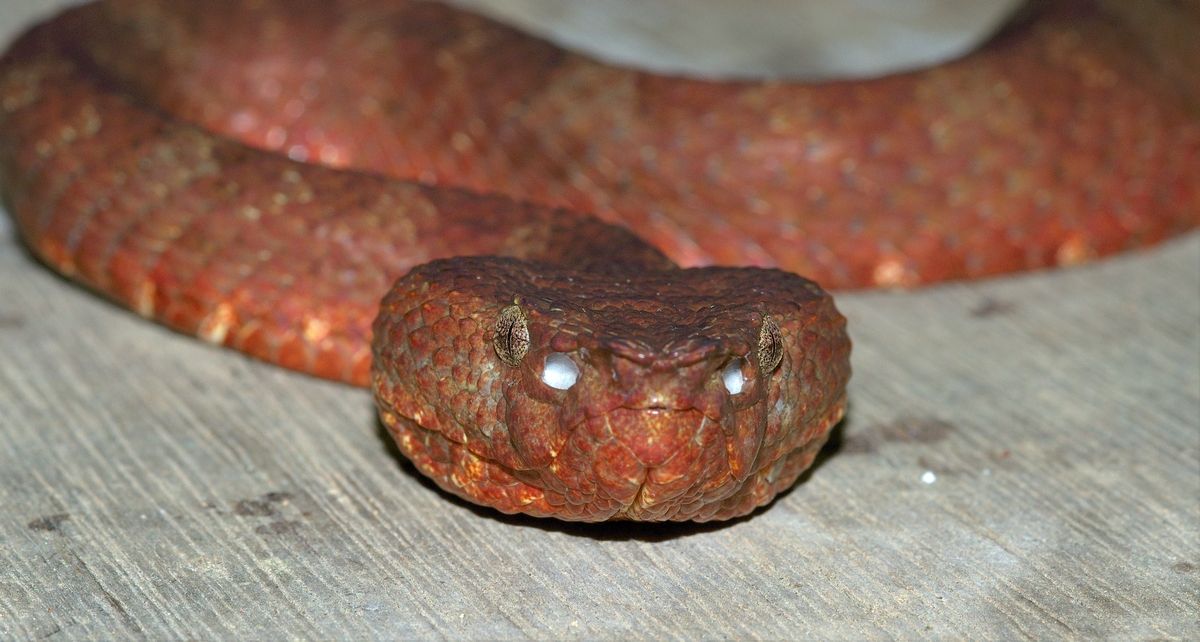 Sam S., UK, currently working on his herp PhD at the University of Malaysia, Sarawak, under Indraneil Das.
At 0230 in the morning, with a tropical downpour lashing the world outside the bus shelter, Sam already regrets joining that snake hunting maniac on his Saturday night cruise. That German bastard never stops for any frogs, and now he's even coaxed Sam into keeping this pissed-off viper from nailing Mr. Twoton in the kisser while he gets his precious mug shots in ...