My son says these eyes look like a kiwi-hued
nebula
. I think he's right. You can look into the snake's eyes and all the way into outer space...
Coelognathus flavolineatus
is easily the snake we log most - day and night, alive and dead. It's not much to look at, just a common racer, but today was the first day that I actually noticed those stunning eyes!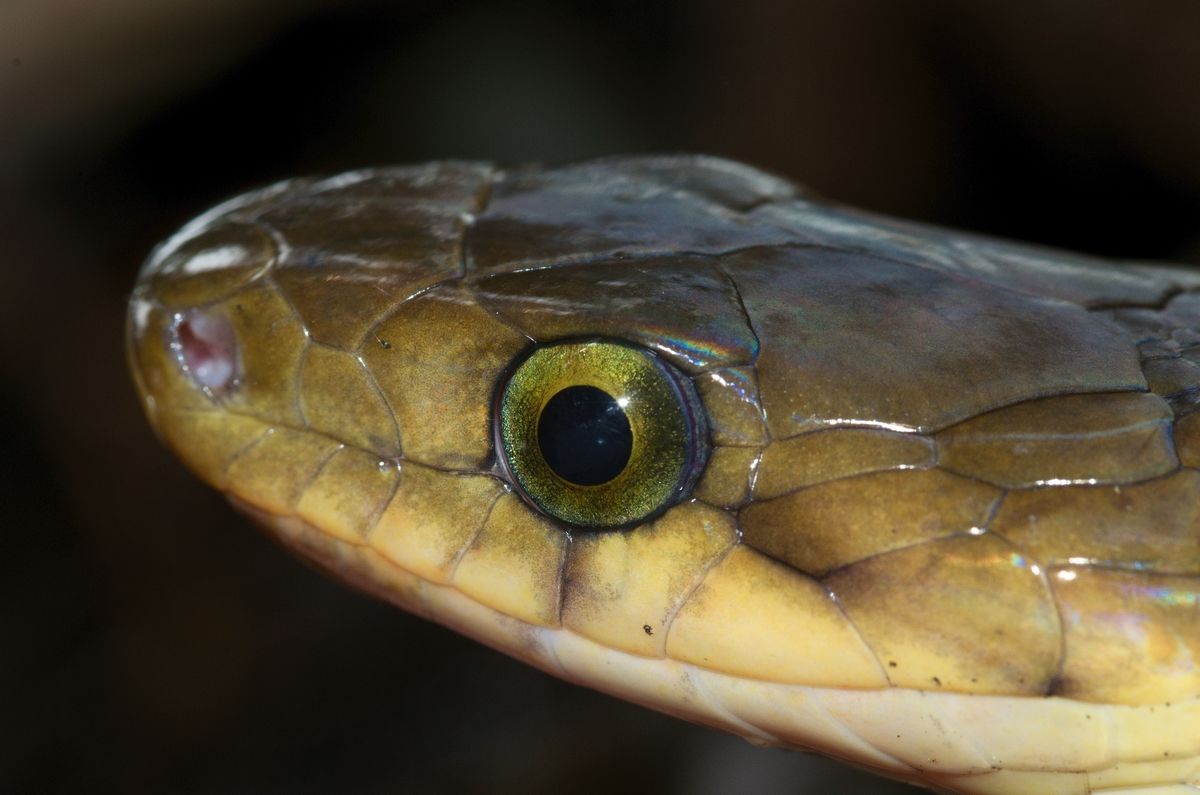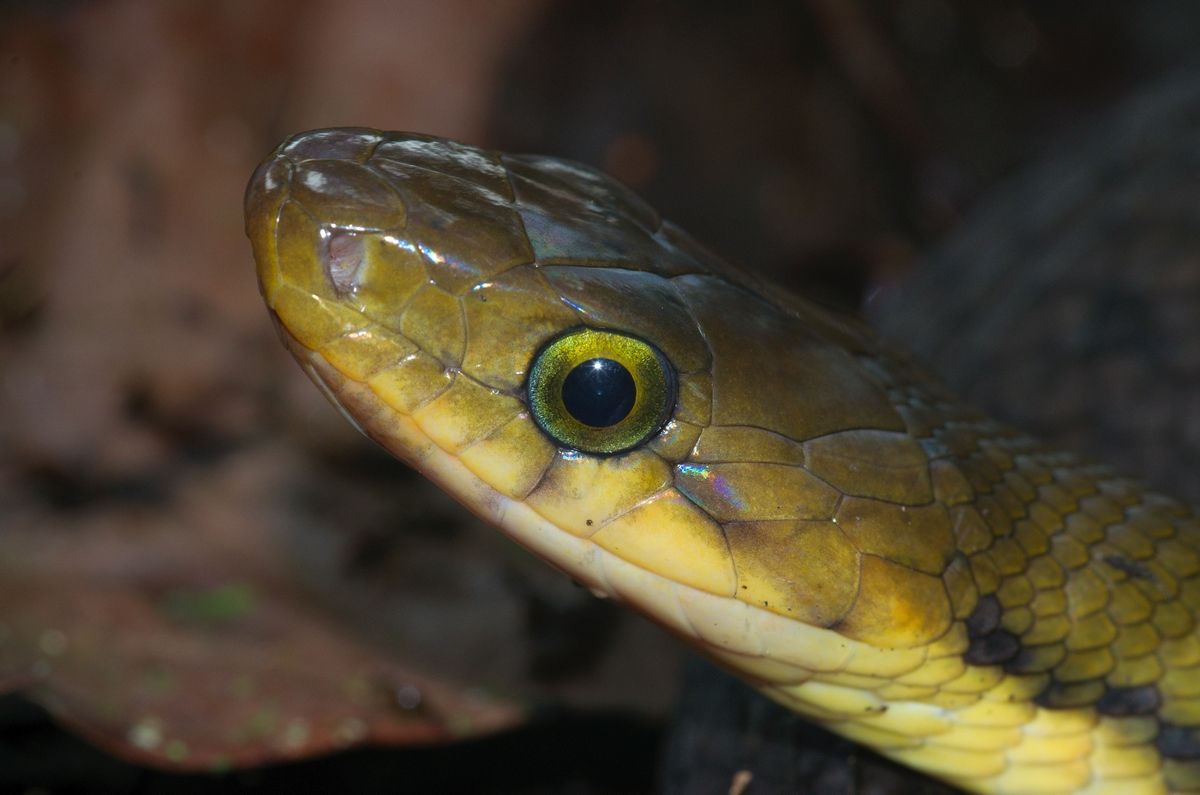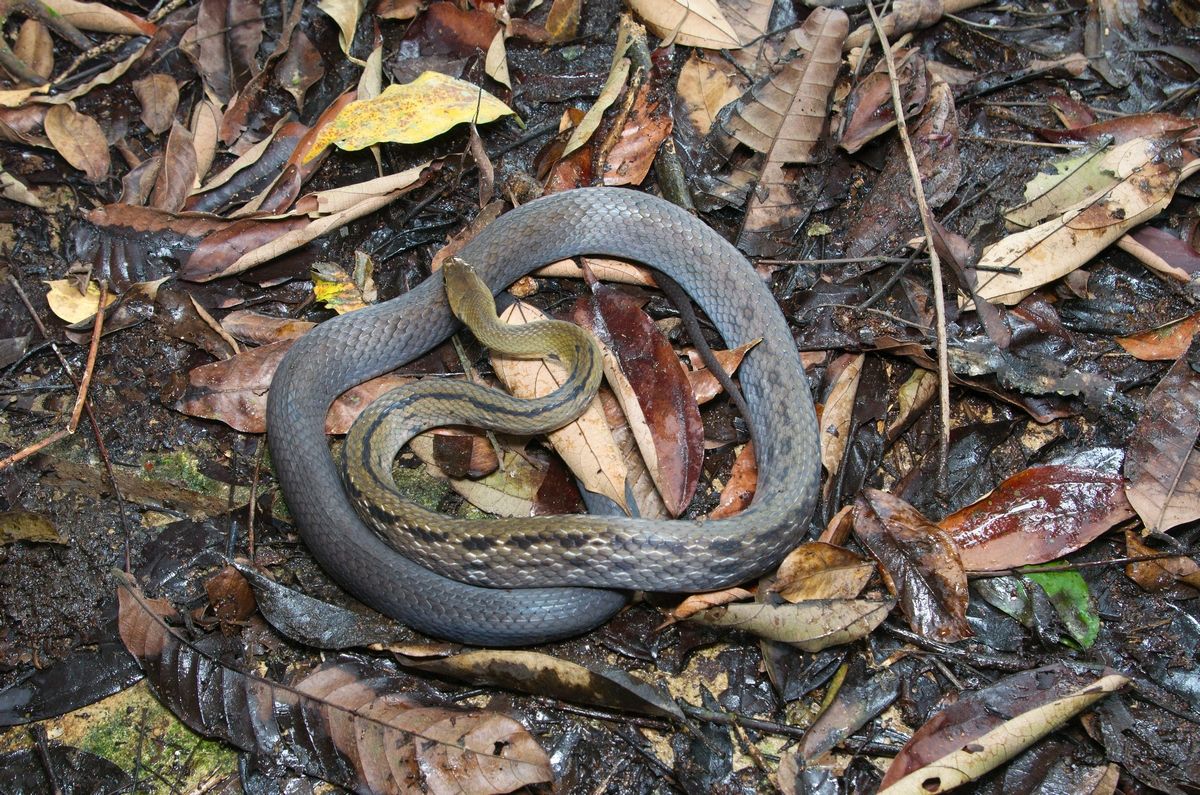 Sartorially challenged herper. Then again, isn't that in the job description?