Here's a whole bunch of stuff I've run into in the past three weeks.
Oriental Vine Snake,
Ahaetulla prasina
. Common, but always a welcome sight.
Currently unidentified mud snake. I first thought it to be
Enhydris chinensis
, but when I showed it to Indraneil Das, he got all excited for some reason. Now he's trying to find out what it actually is. Maybe a new species, or at least something nobody has seen in a 150 years....not a uncommon event in Borneo. The frog researchers at Prof. Das's herp department never come back from their field trips without bagloads of unidentified amphibians, and his desk is littered with pickled herps awaiting description.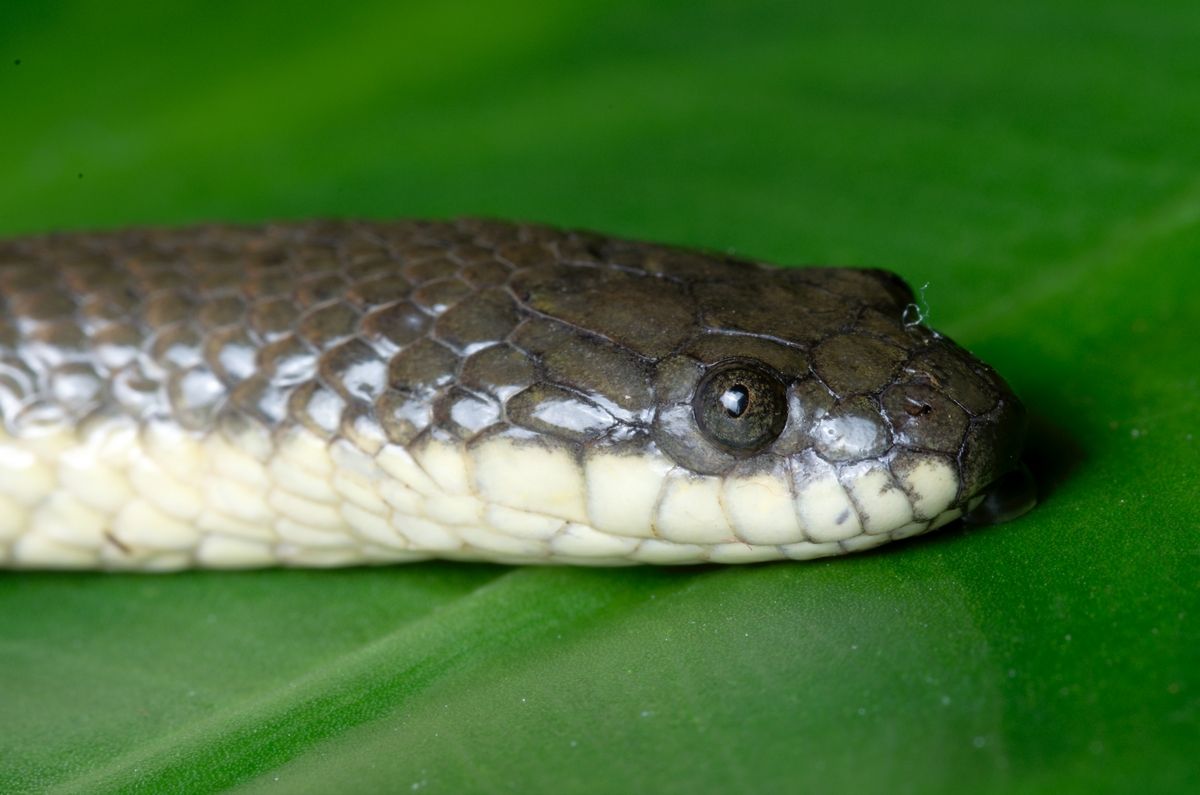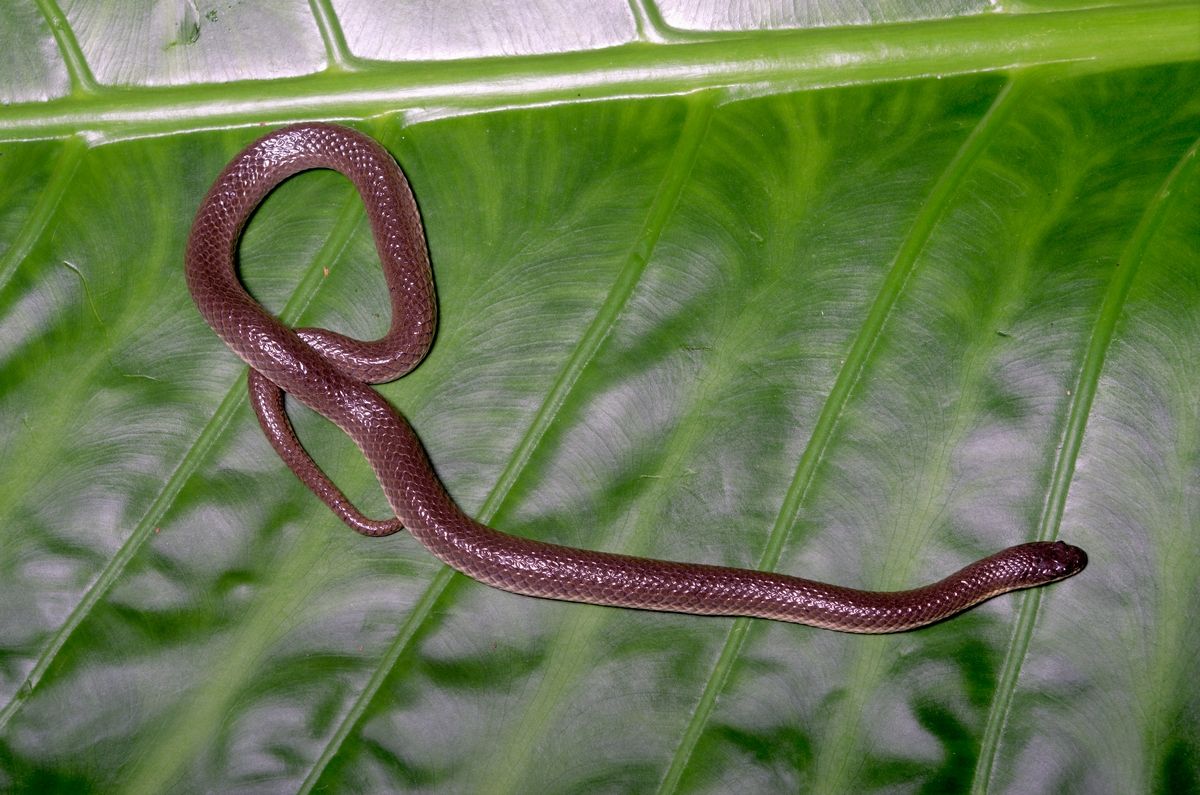 Dendrelaphis haasi
. This was just a throwaway shot I took one lazy afternoon in the bush just because I liked the setting. I didn't even try to catch the snake because little Bronzebacks are so common here. But as soon as I had put the photo up here in a previous post, a kind soul pointed out to me that this might be the first photographic documentation of this species in Borneo, a fact Gernot Vogel later corroborated.
Phallus indusiatus
, aka bamboo fungus, bamboo pith, long net stinkhorn, crinoline stinkhorn or veiled lady. What you don't see on the photo are the various insects crawling in and out of the veil and under the brown top, causing the entire mushroom to move and wiggle constantly.
Juvenile
Lycodon effraensis
, aka Brown Wolfsnake. Brown? Yes, they become entirely brownish-black as adults. Damn shame, really.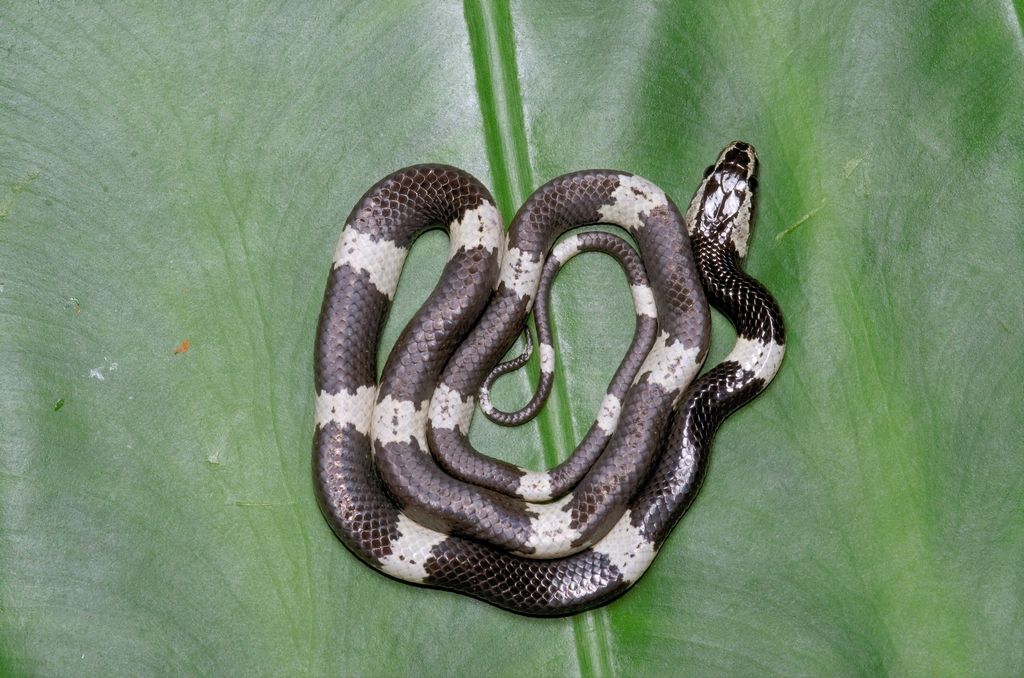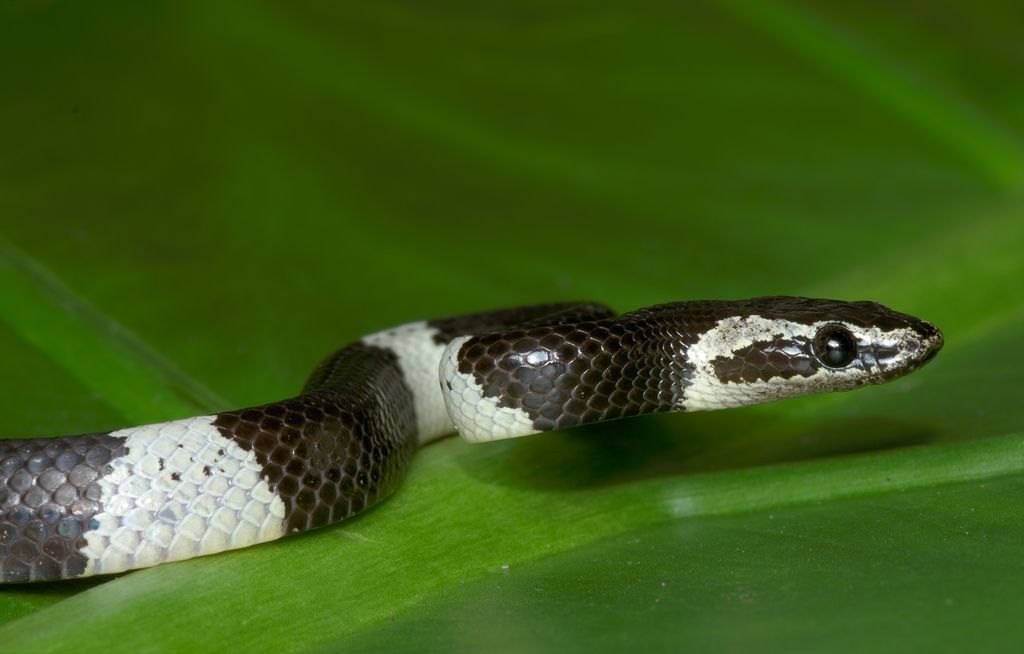 Yungle Yail
(Photo: Marcus Kloft)
Malayan Spotted Keelback,
Xenochrophis maculata
.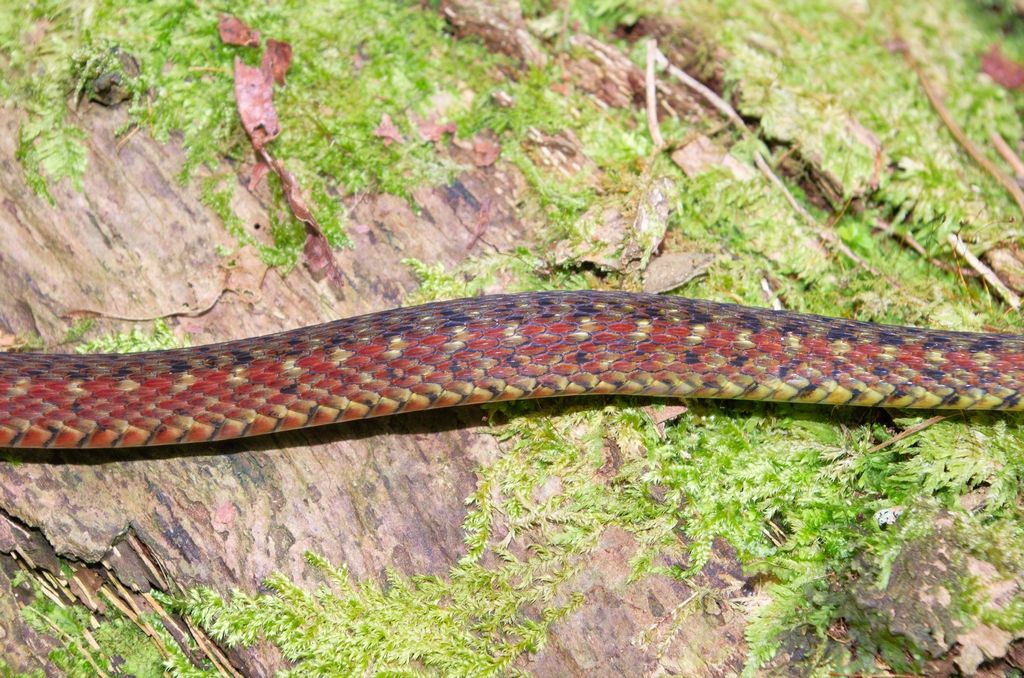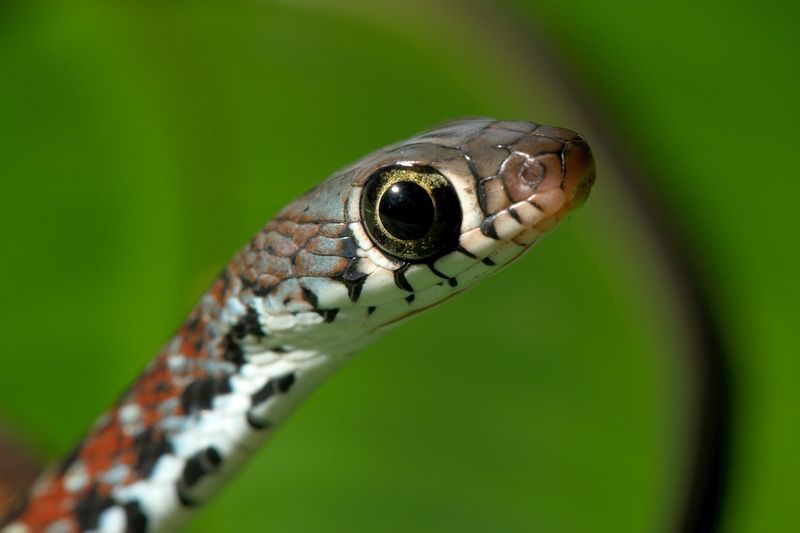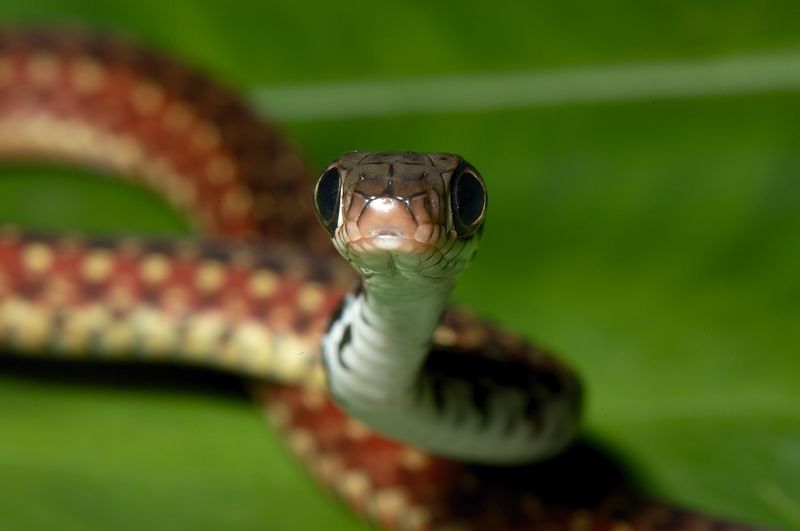 Broken palm tree, oozing sap.
(Photo: Marcus Kloft)
Another Bronzeback, no ID(ea, really. Too many of the buggers, and they all look pretty much the same to the untrained eye. Which one is it?). But what I
do
know is that these bastards have one of the worst bites in all of snakedom. Not only do they have long, sharp teeth forged for lizard hunting, they also don't bother with warning nips or fakes. Every single hit draws blood, even with dinky ones like these.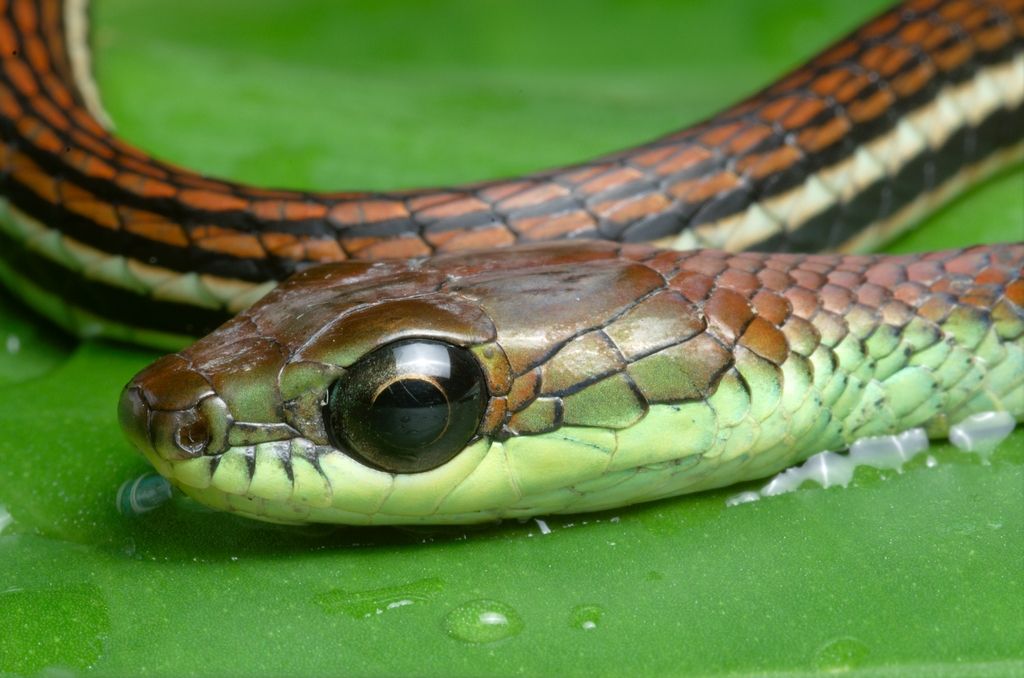 Red-tailed Racer,
Gonysoma oxycephalus
. What a beautiful, beautiful creature. The only snake I actually keep as a pet.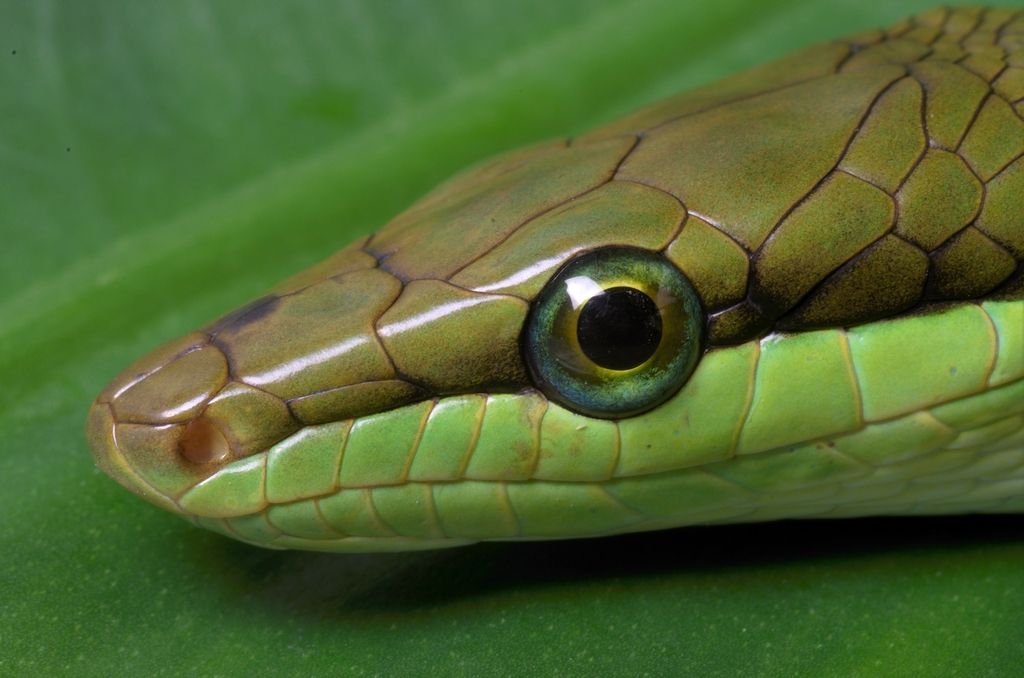 Dawn over Borneo. This is what the Chinese call "Cloud Ocean". (Not in the mood for sappy landscapes? Scroll on, dear friend, there's one more snake coming your way

)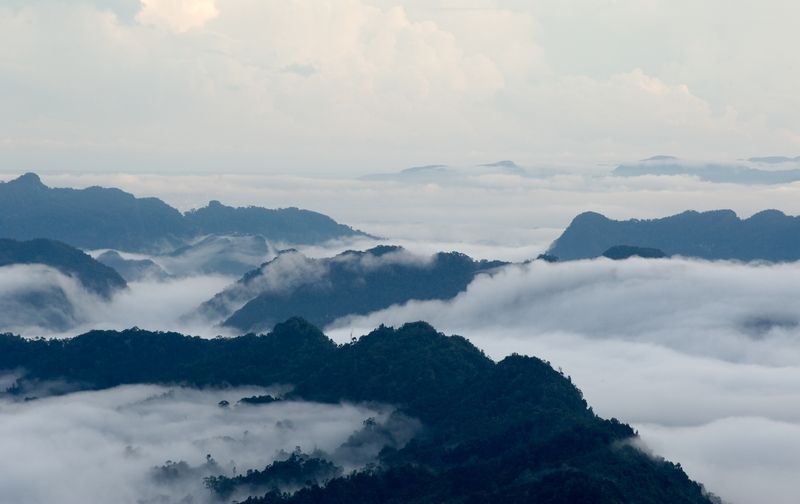 (Photo: Marcus Kloft)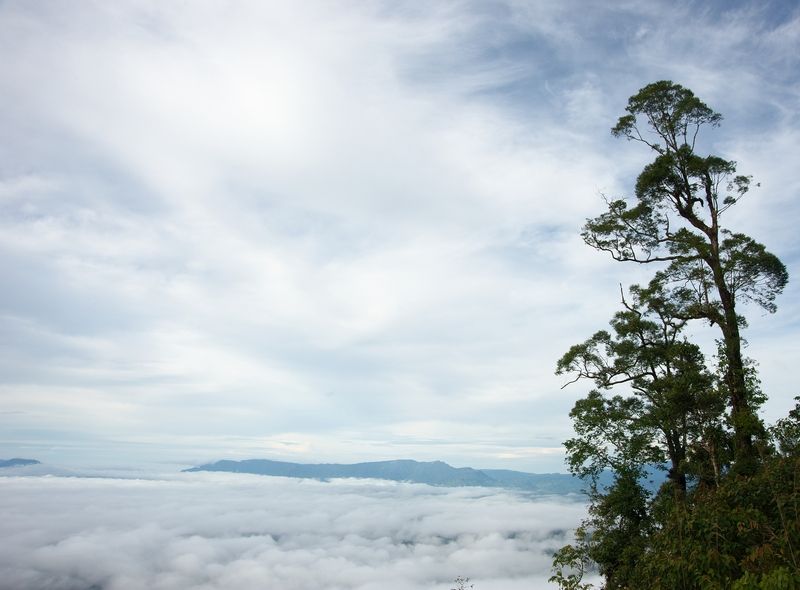 Red-bellied Keelback,
Rhabdophis conspicillatus