I wrote a lot in my last post, so this time I'm going to try and just let the pictures speak for themselves.

-Zach

Celestial sunrise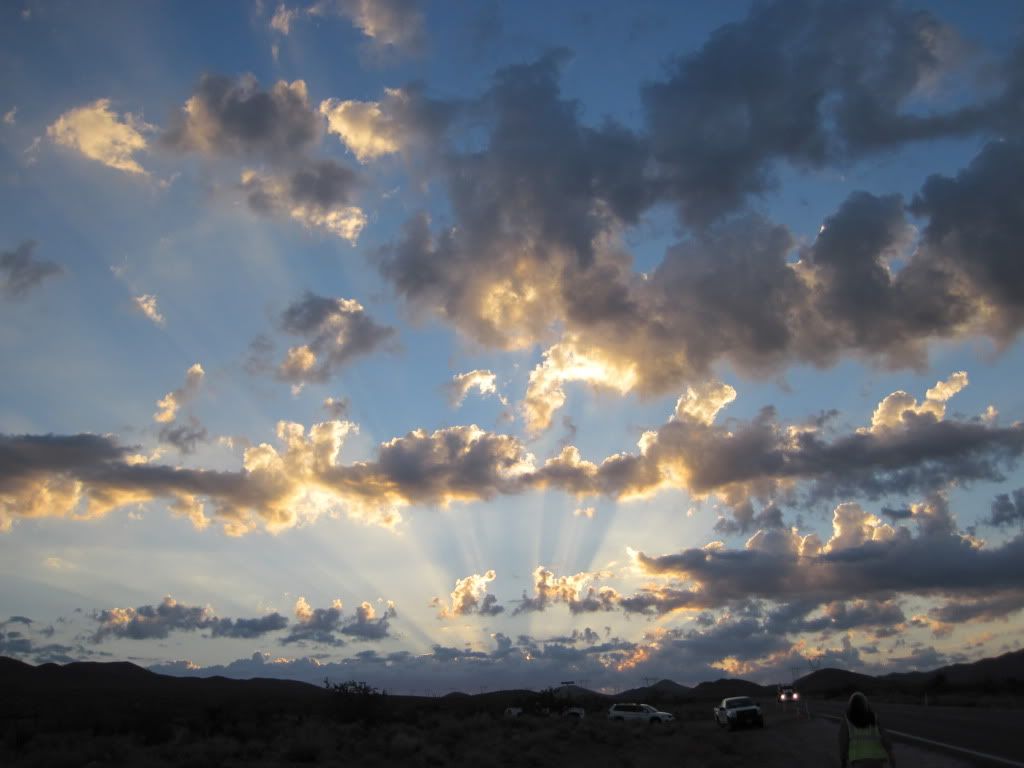 Mojave Green (Crotalus scutulatus)
Tarantula Hawk
Turquoise
?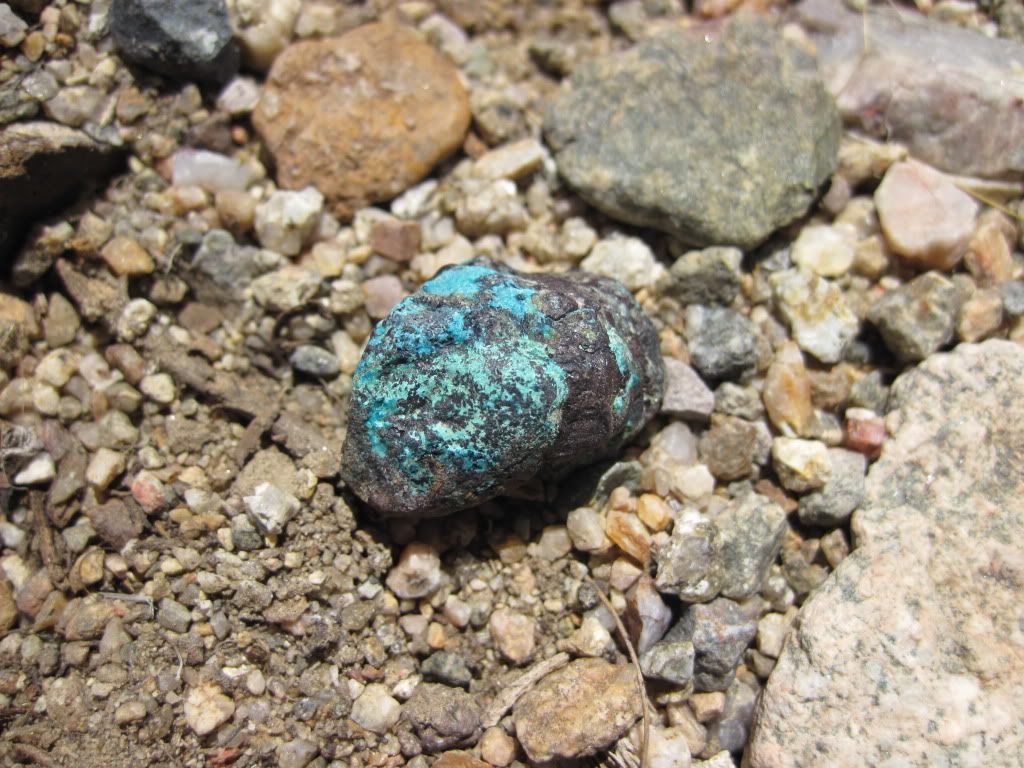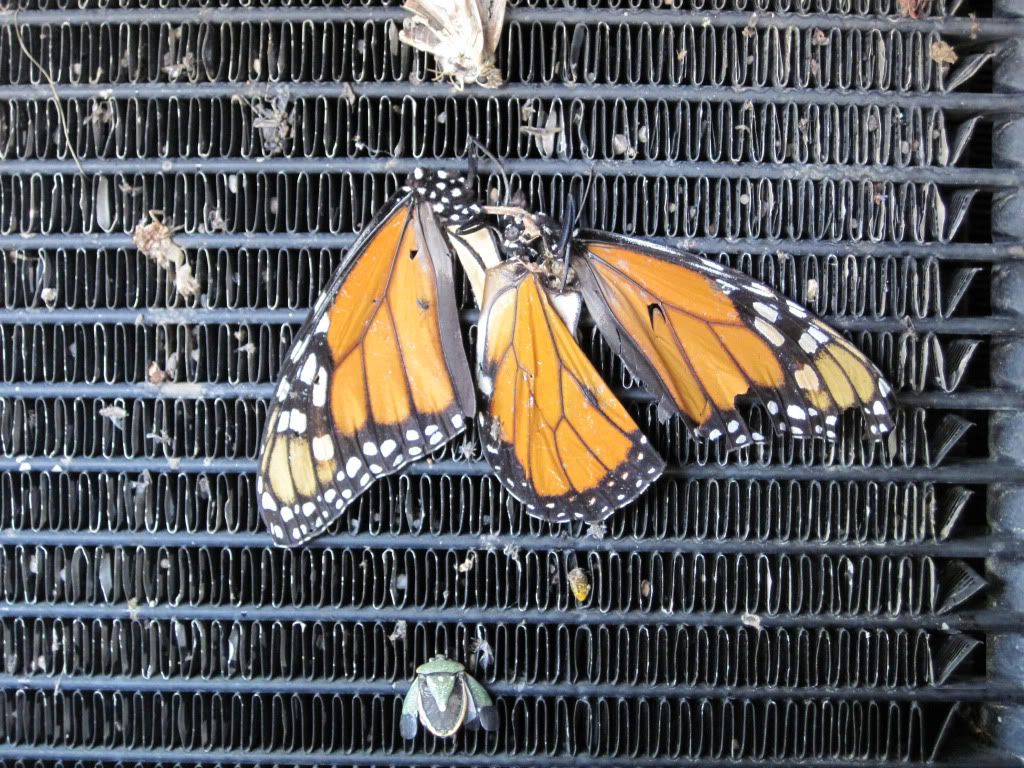 Surveying for
Desert Bighorn Sheep (Ovis canadensis nelsoni)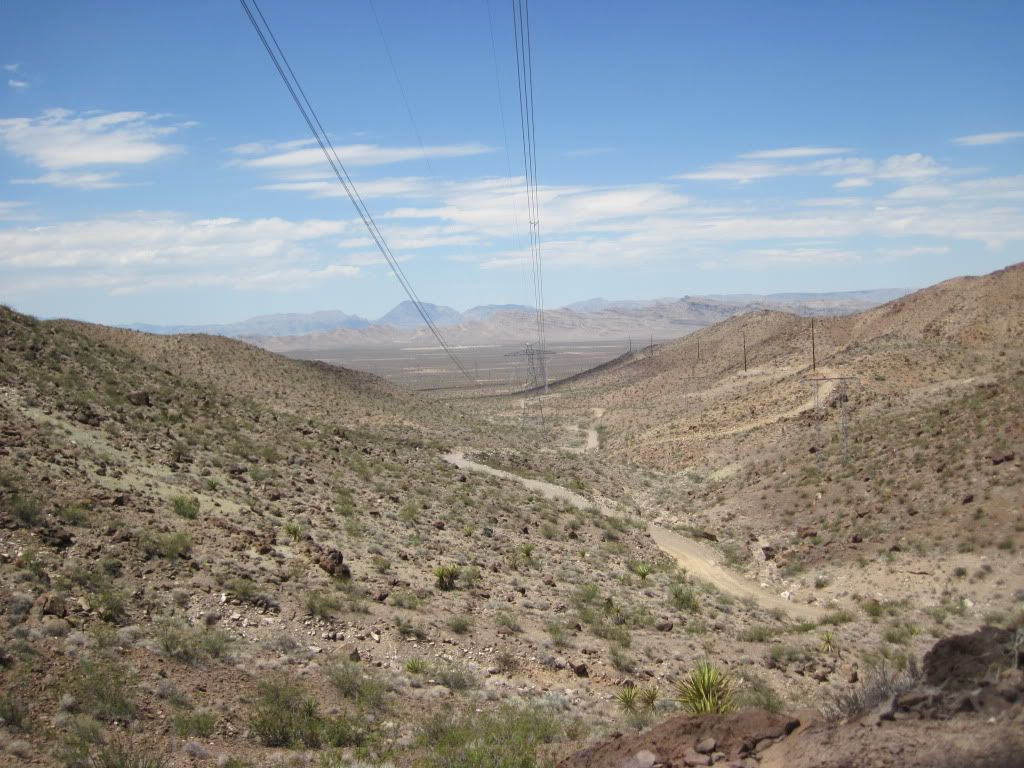 Sheep scat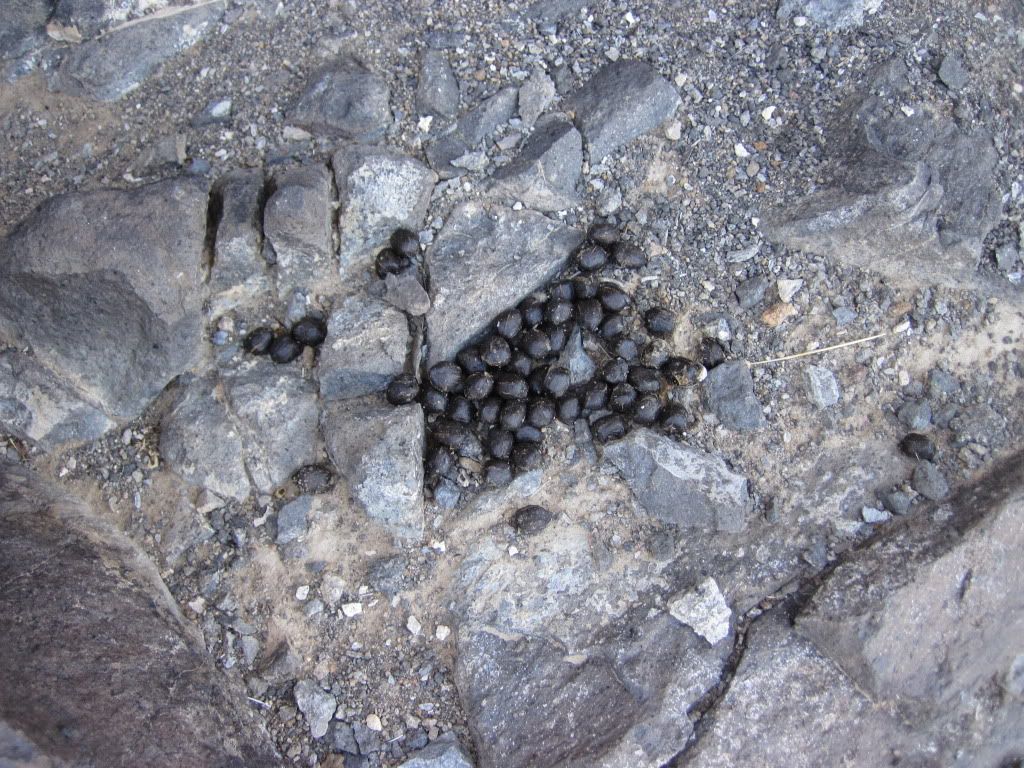 Success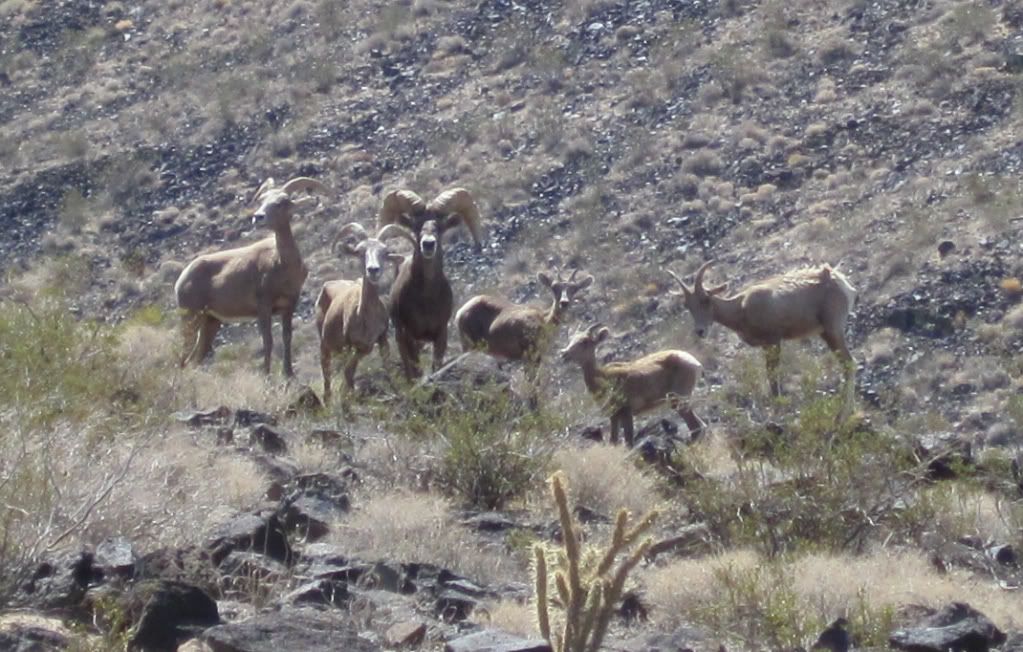 Great Basin Collared Lizard (Crotaphytus bicinctores)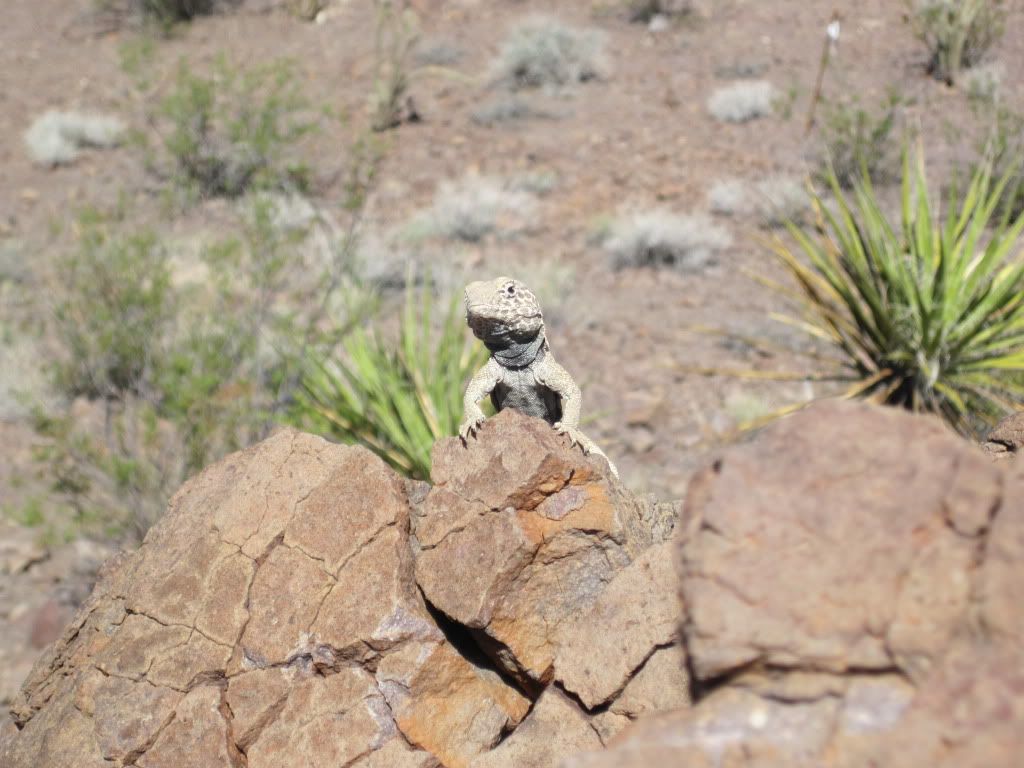 Blooming
Mammilaria tetrancistra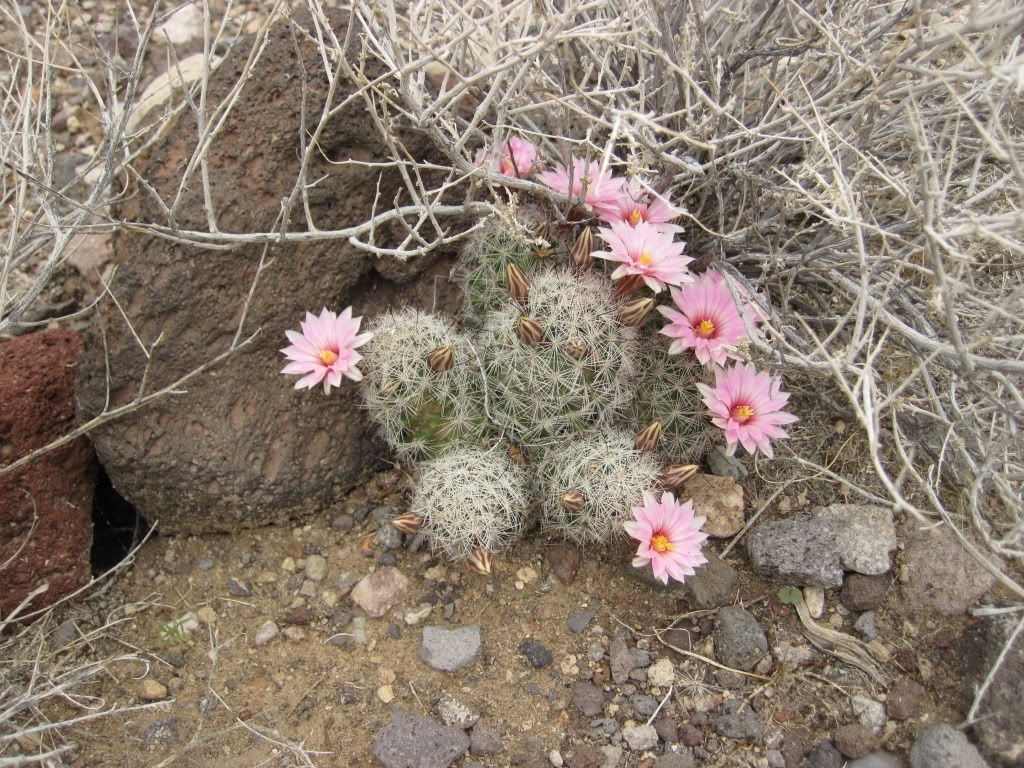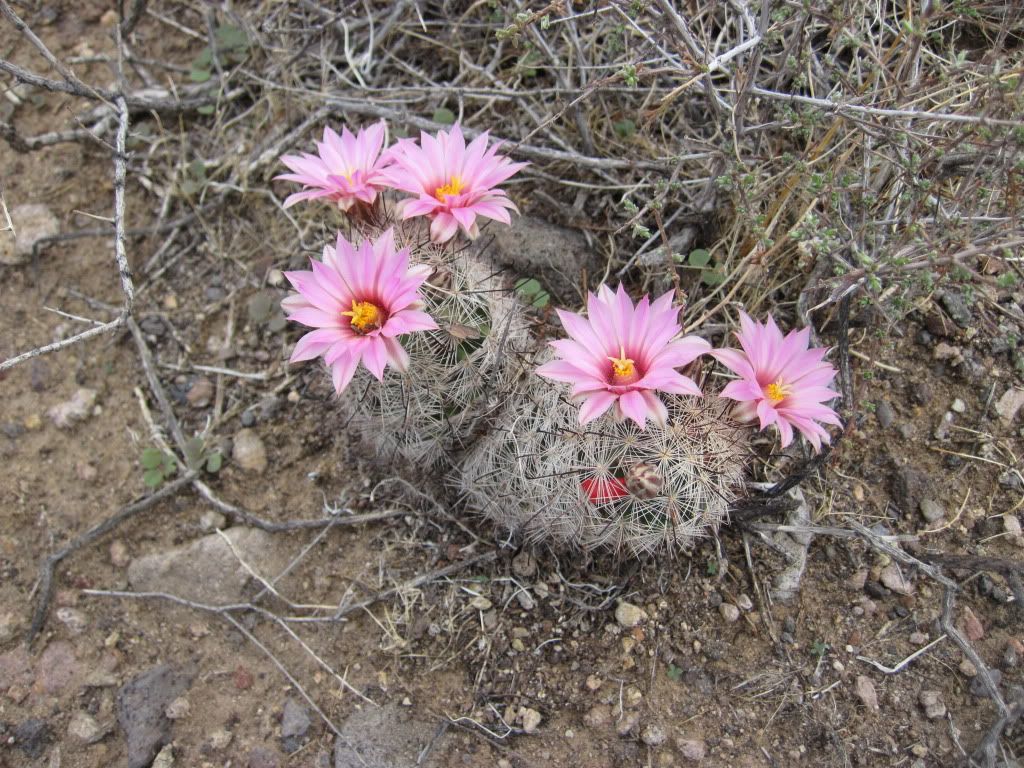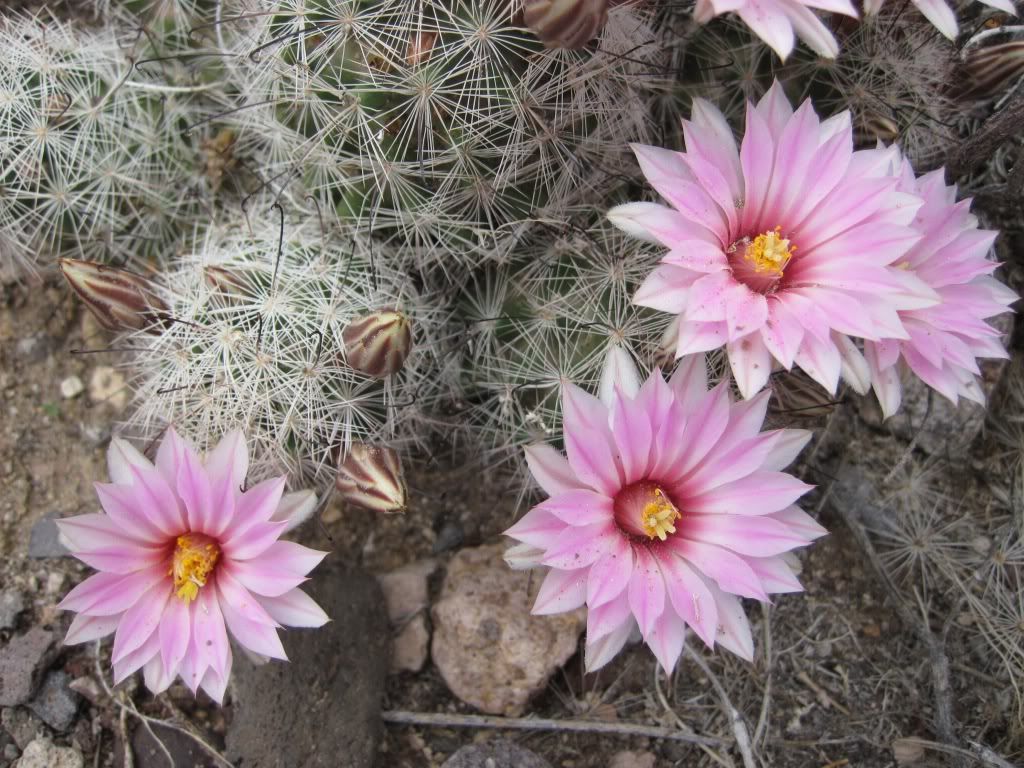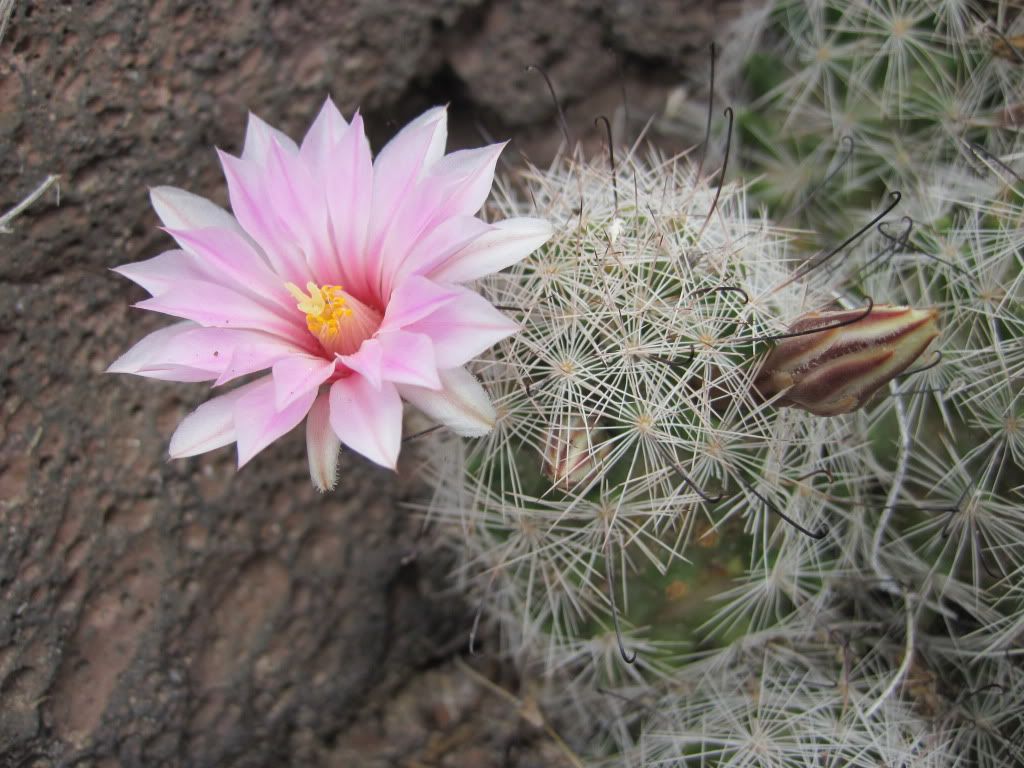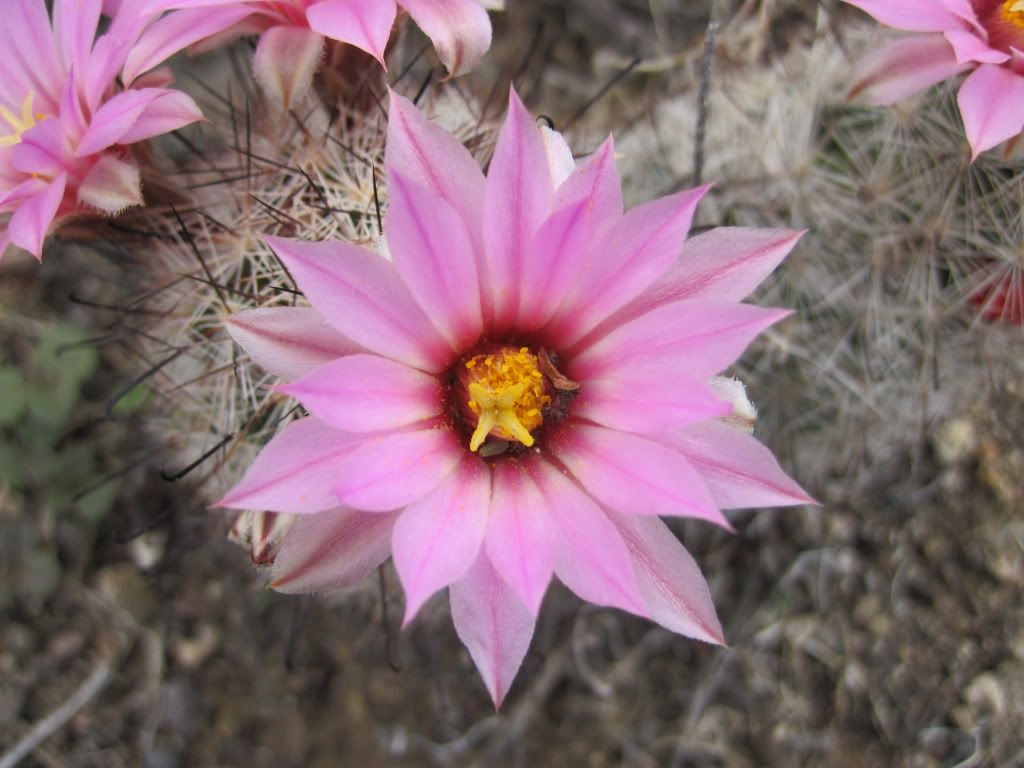 Monsoon season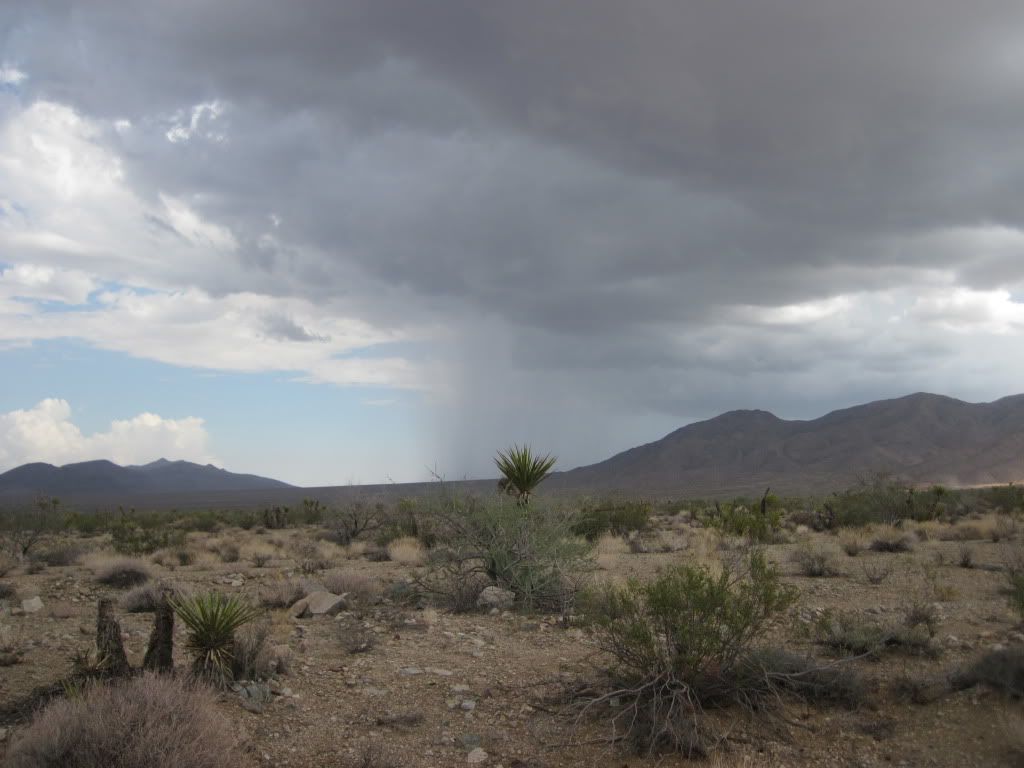 Reakirt's Blue (Echinargus [Hemiargus] isola)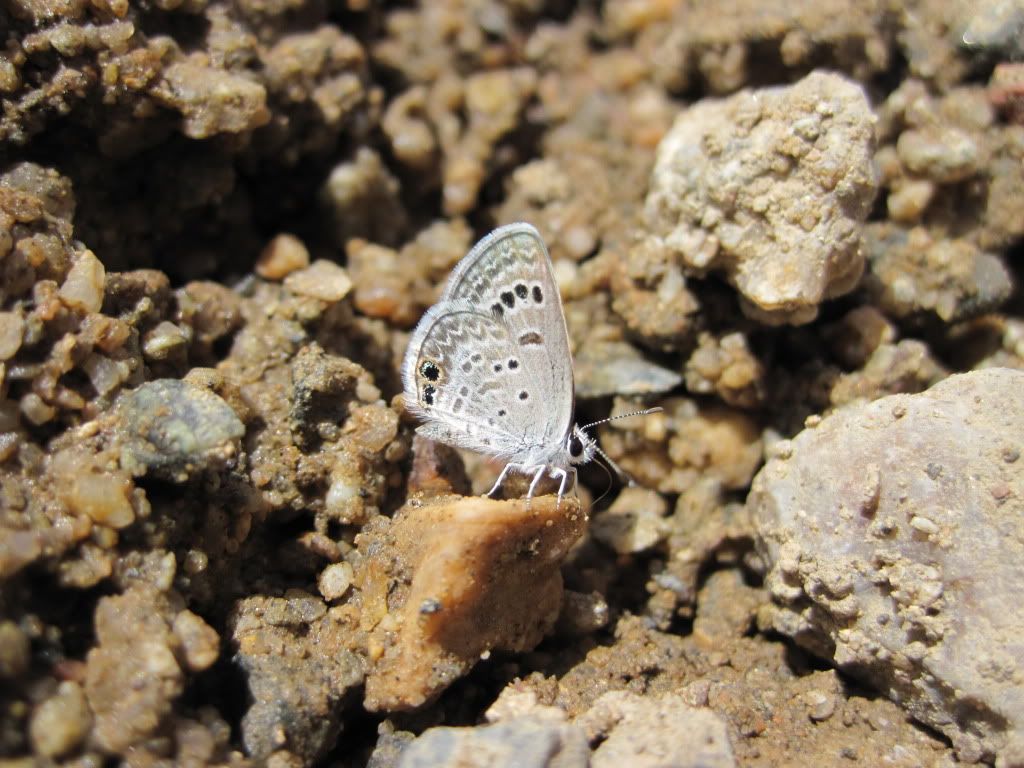 Cutting a hiking/biking/horse trail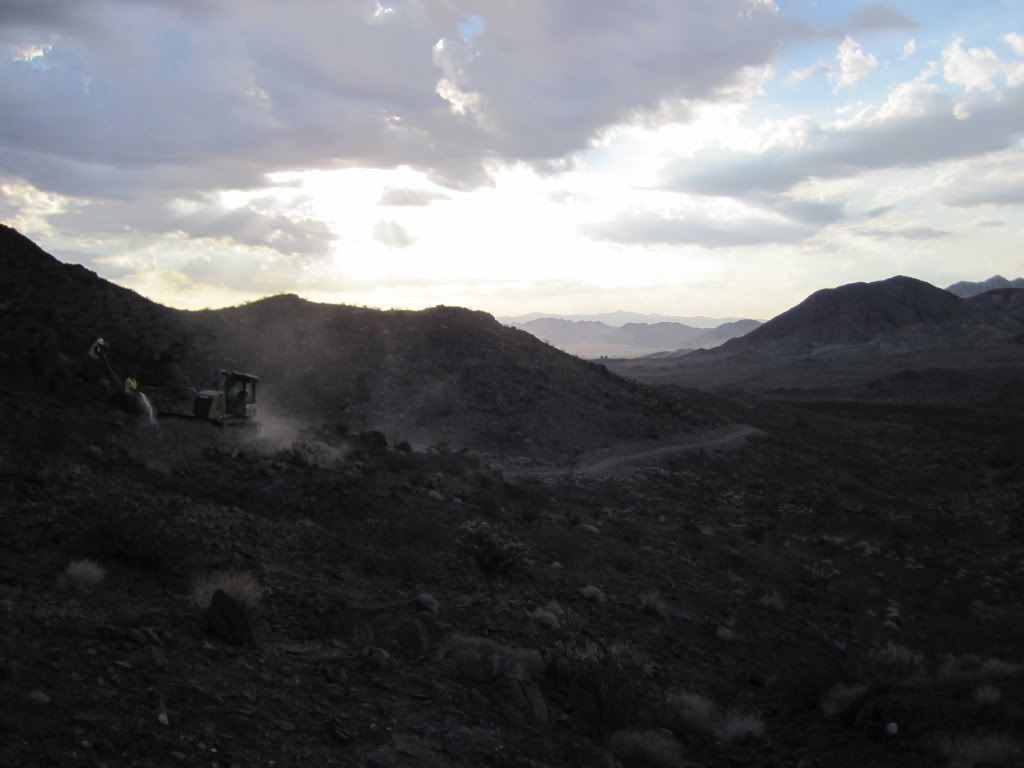 Quartz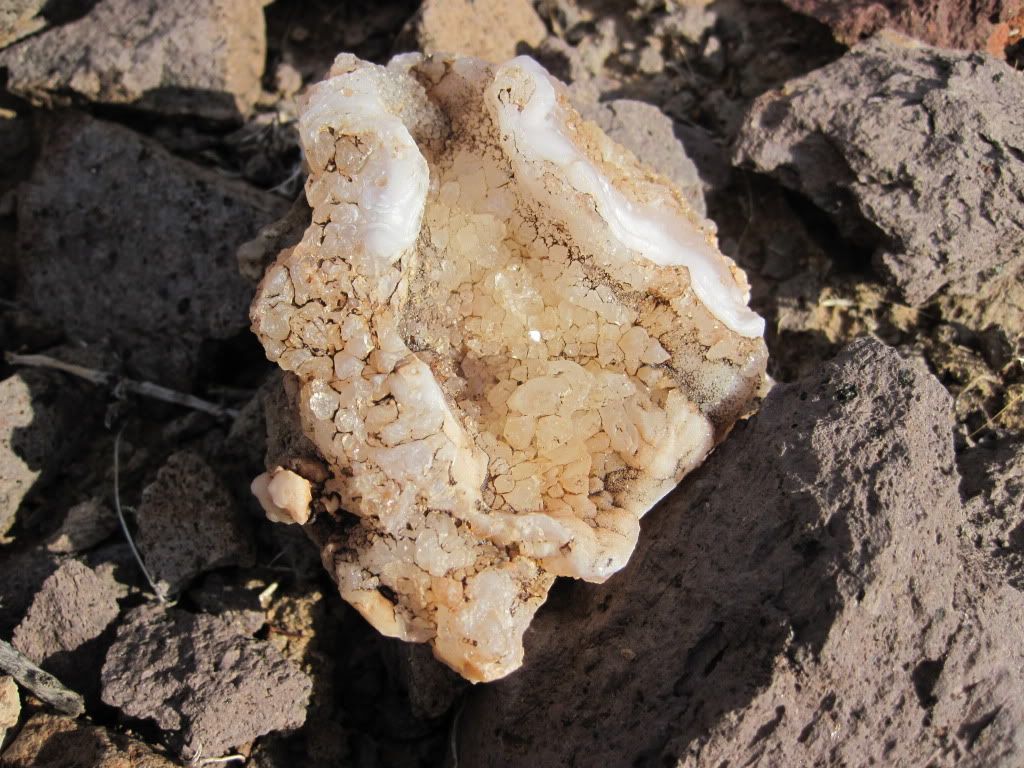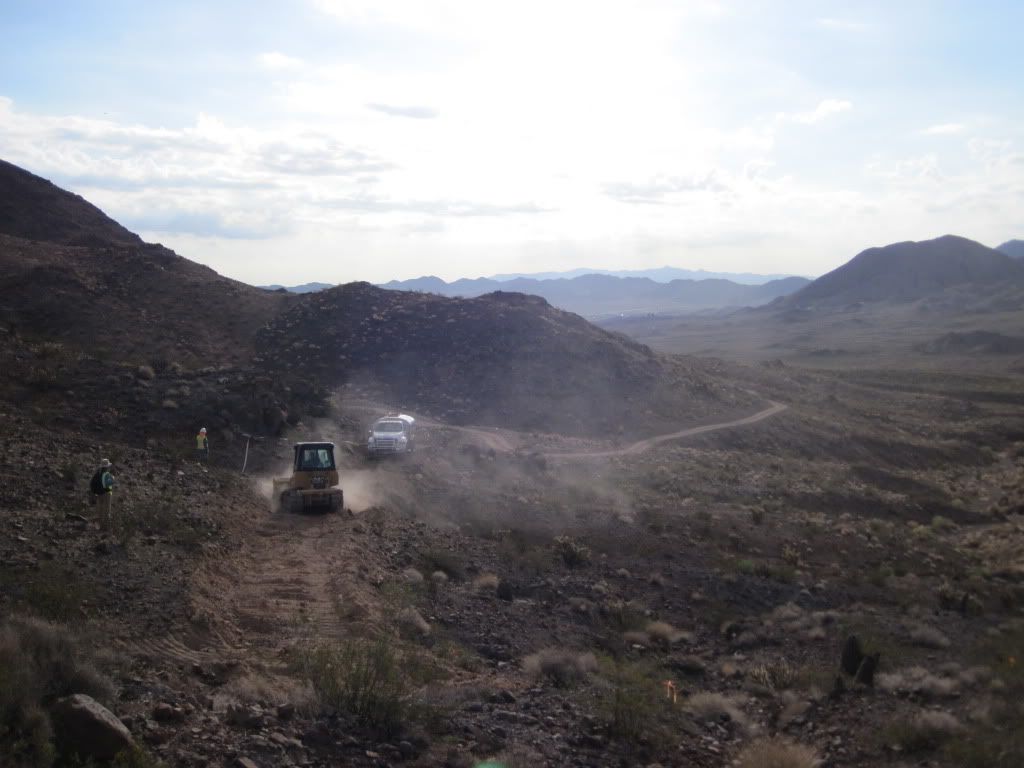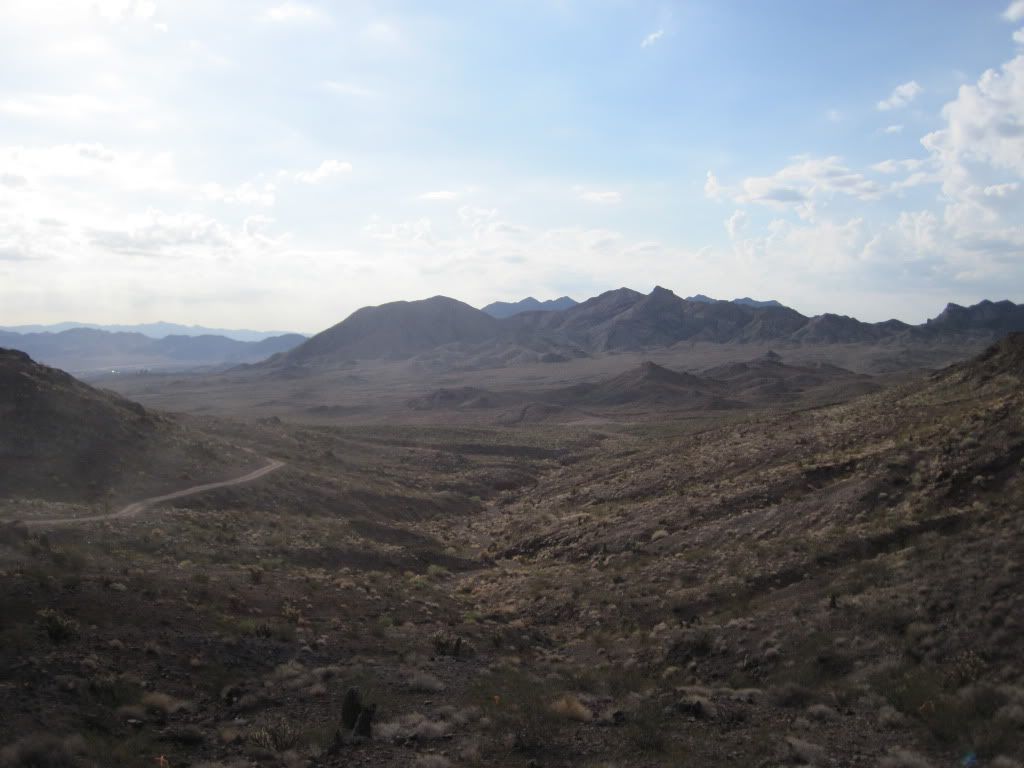 Moving a
cholla
out of the way
Cauliflower rock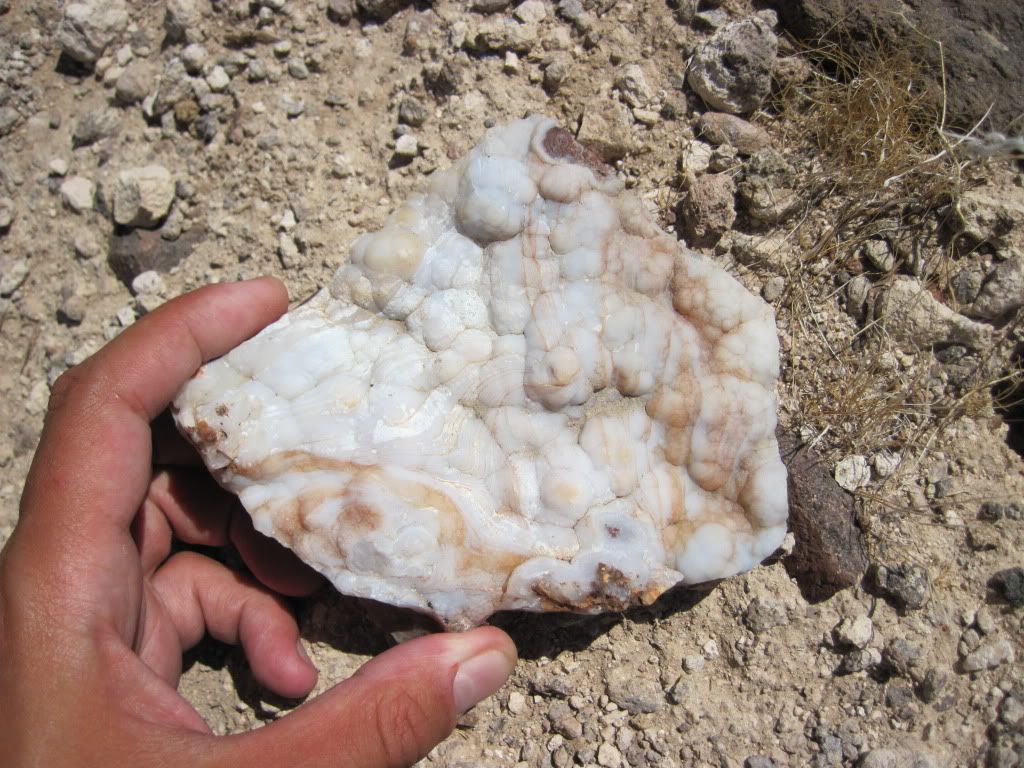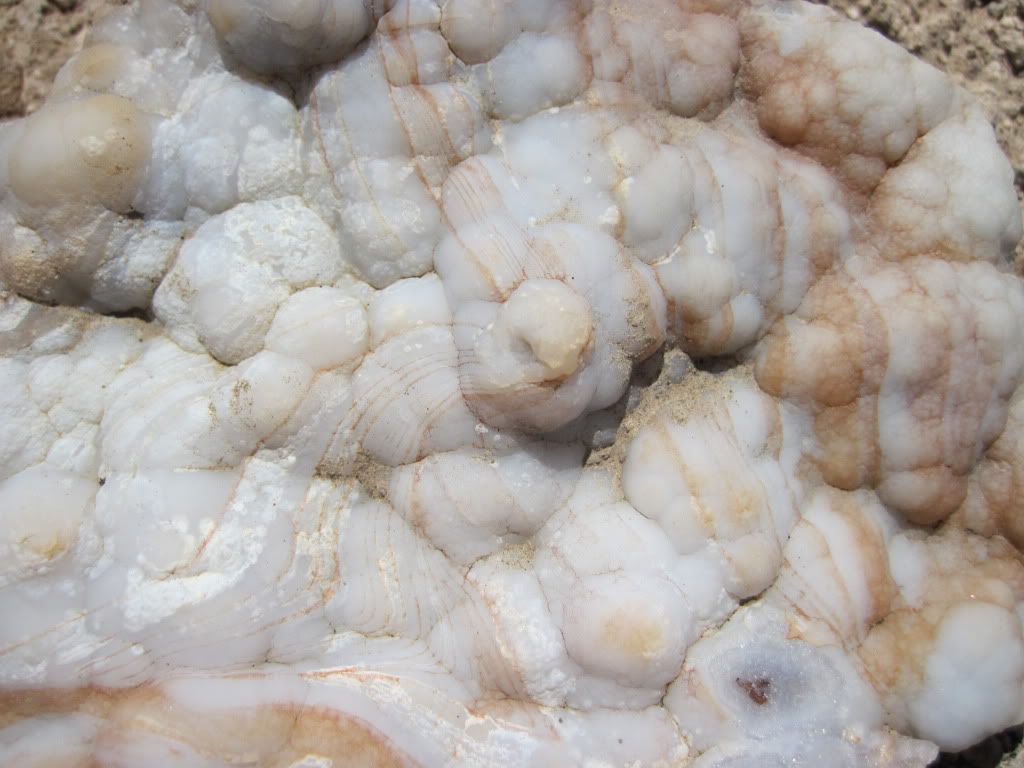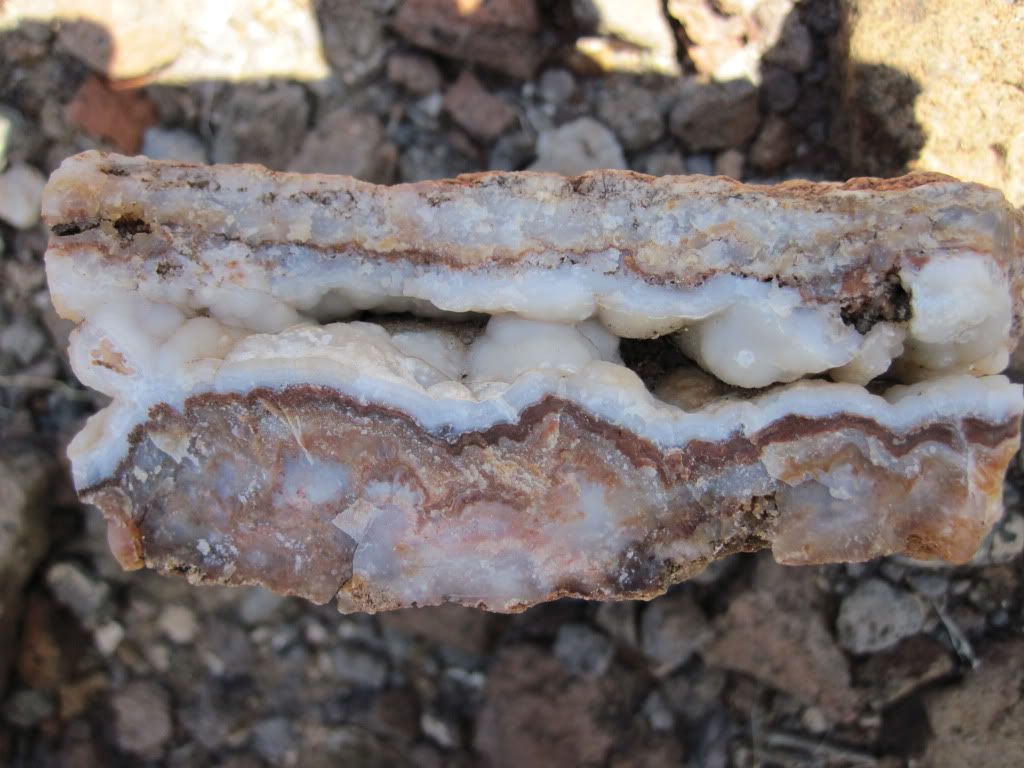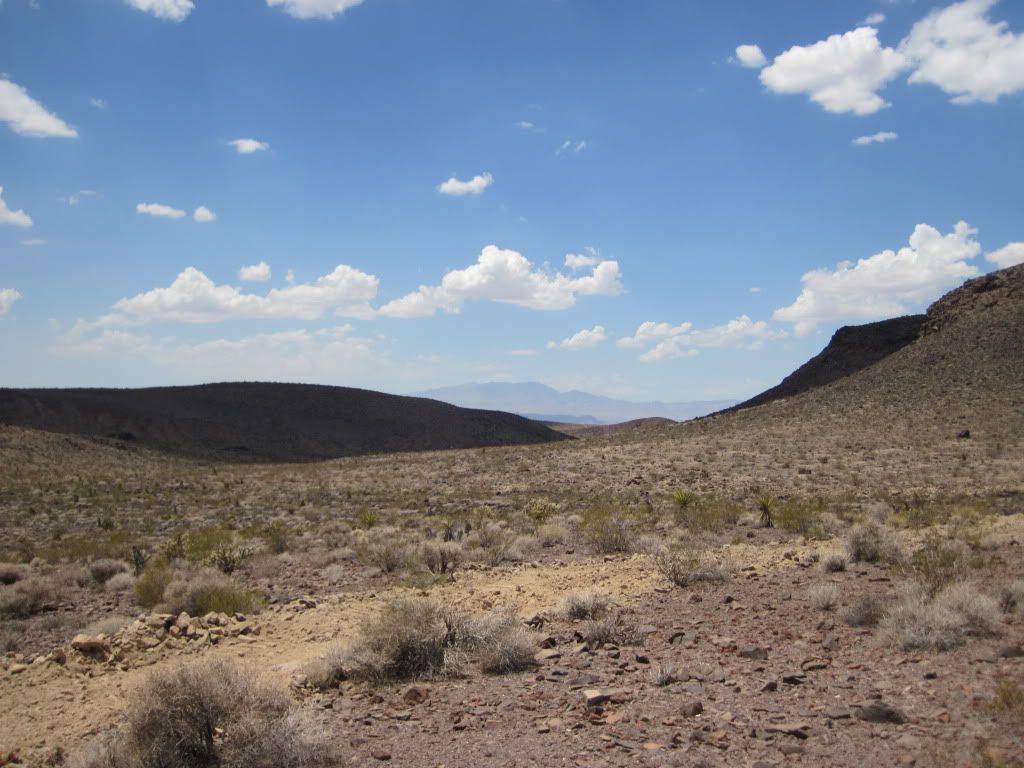 The bright orange flagging used to mark these chollas is apparently mistaken for flowers by hummingbirds, which we would often see hovering around plastic tape.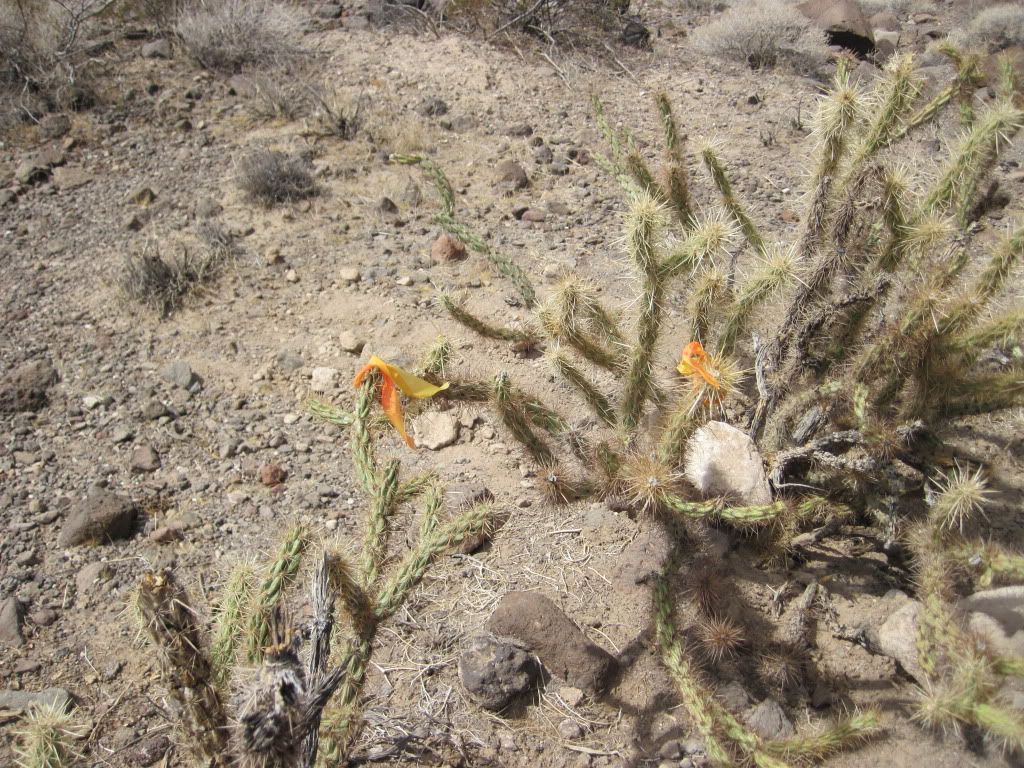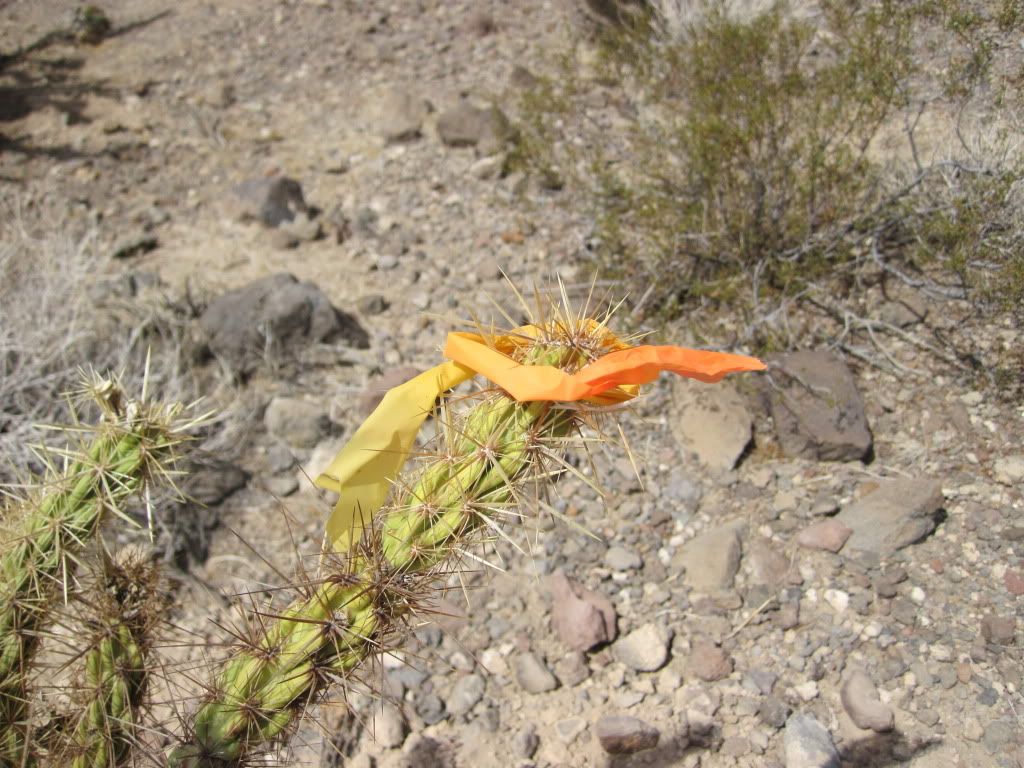 Disappointed hummingbird (sp.?)
Posing
C. bicinctores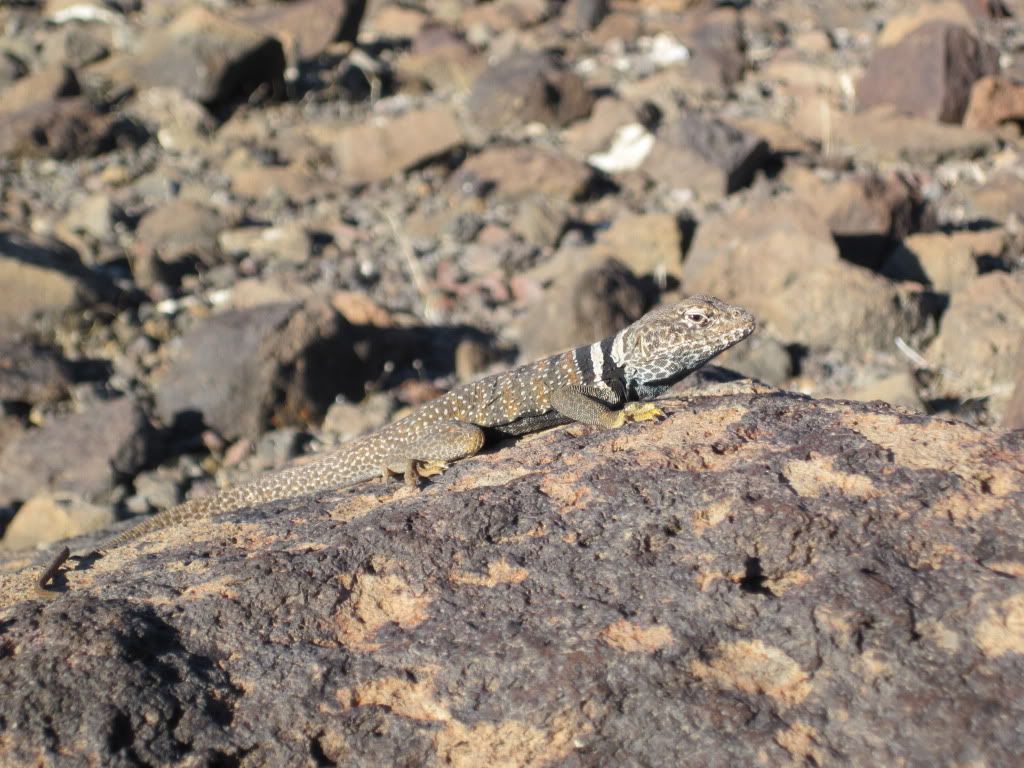 Cool rocky wash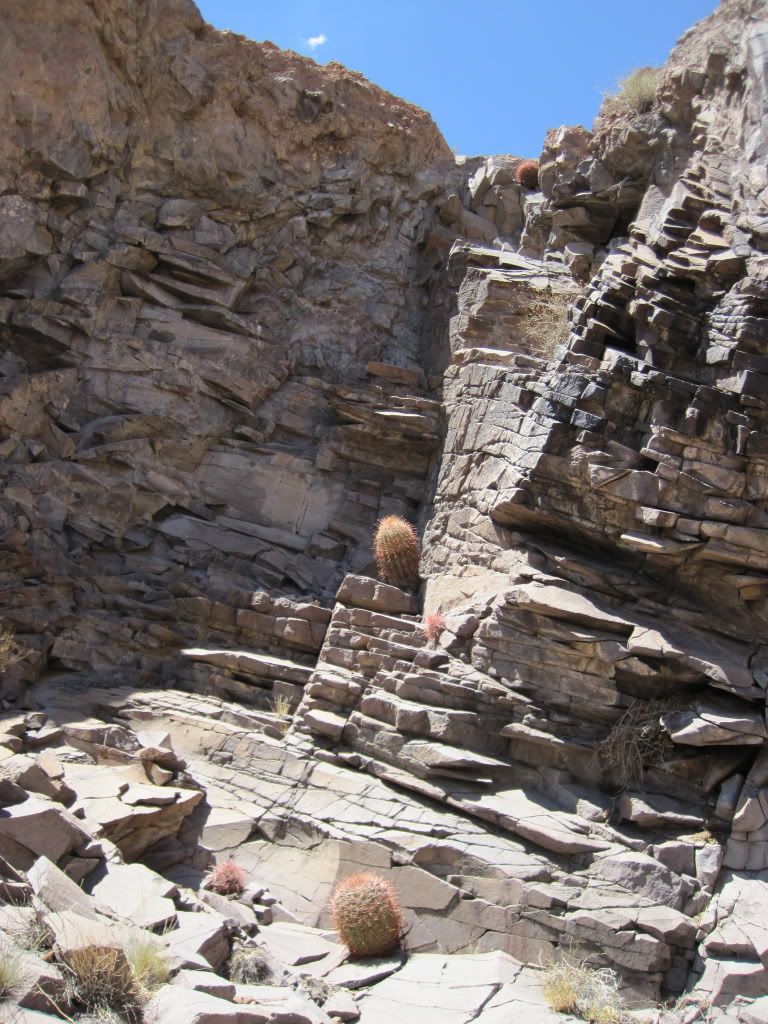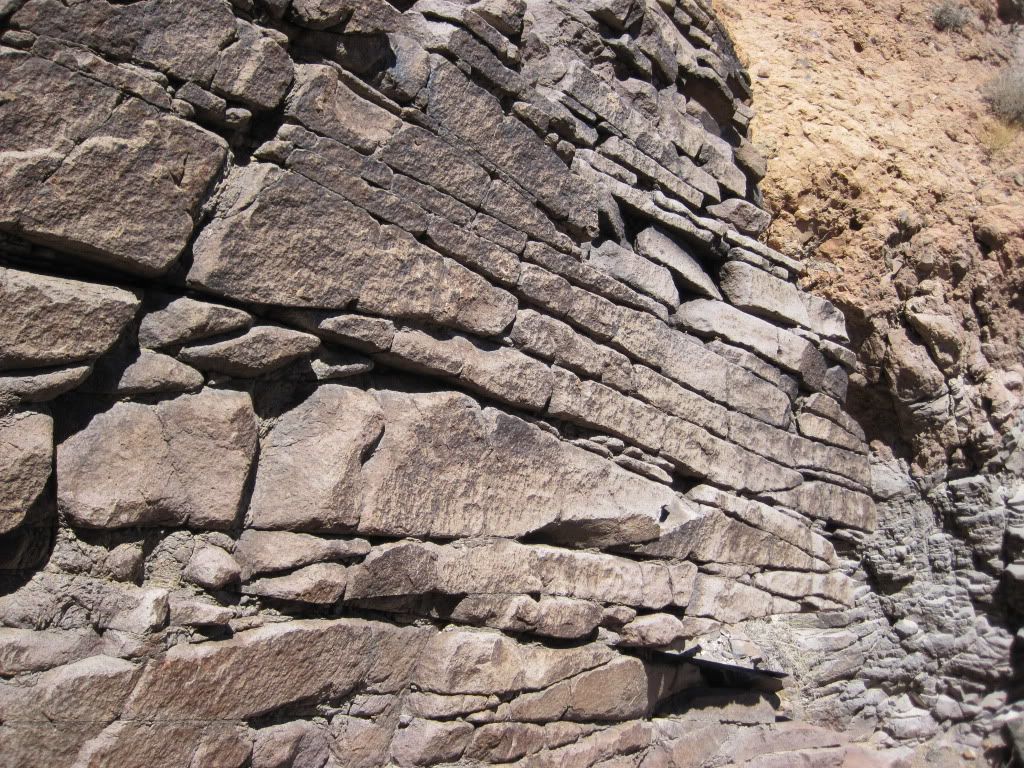 Dendritic
pseudofossil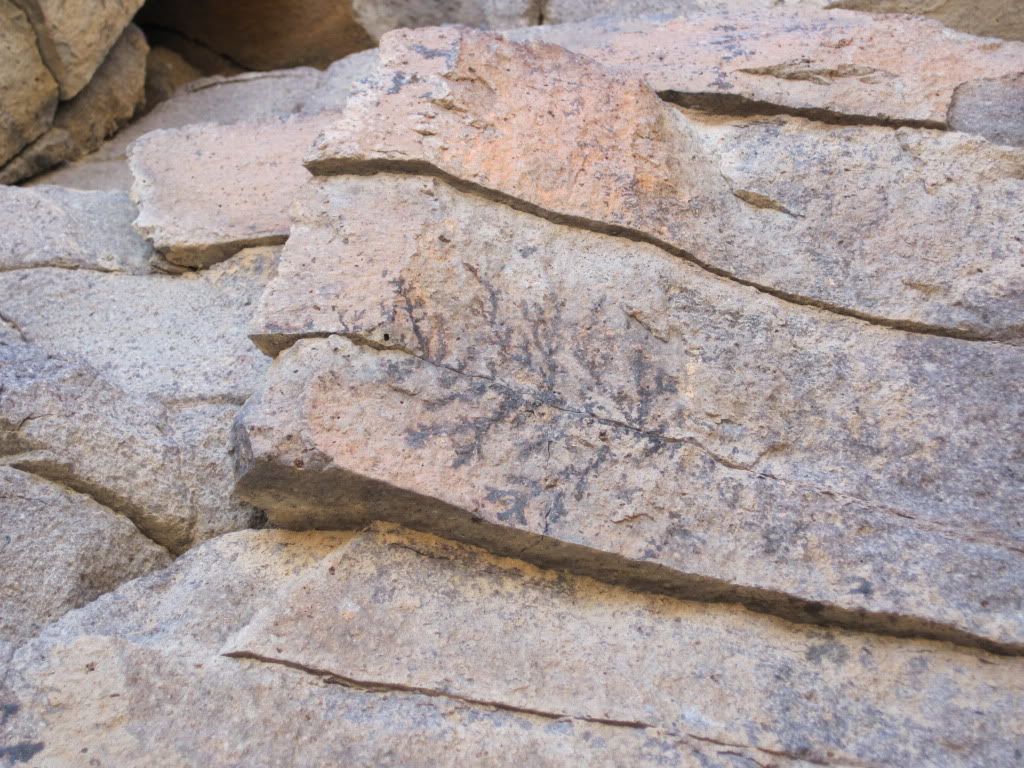 Rings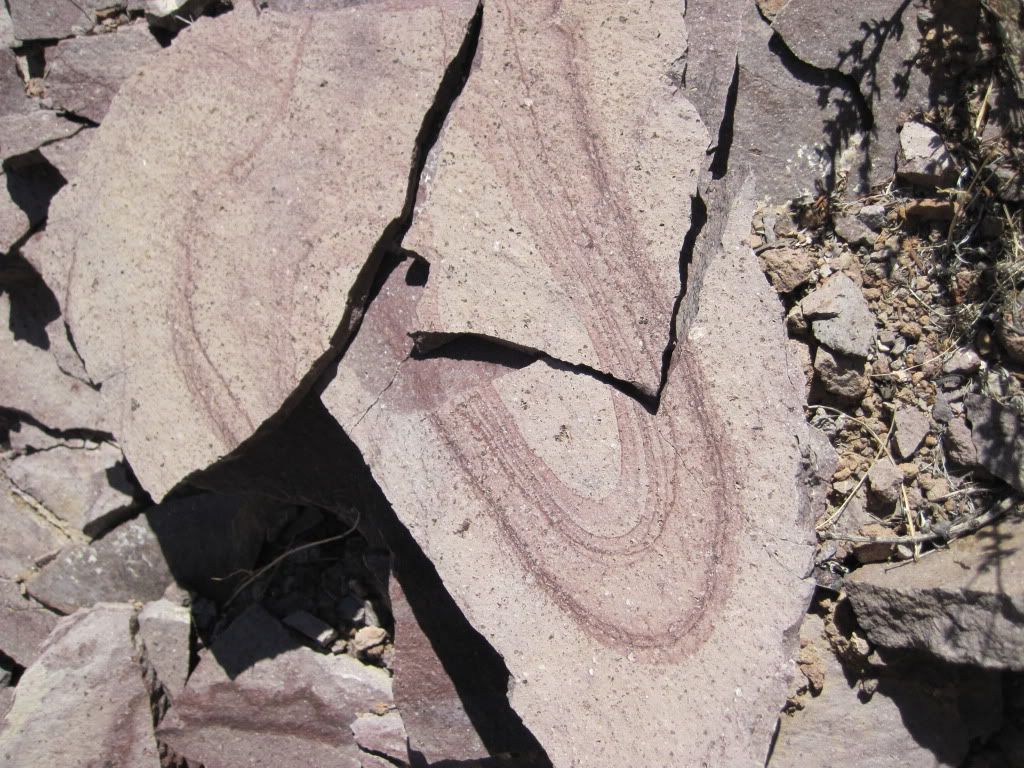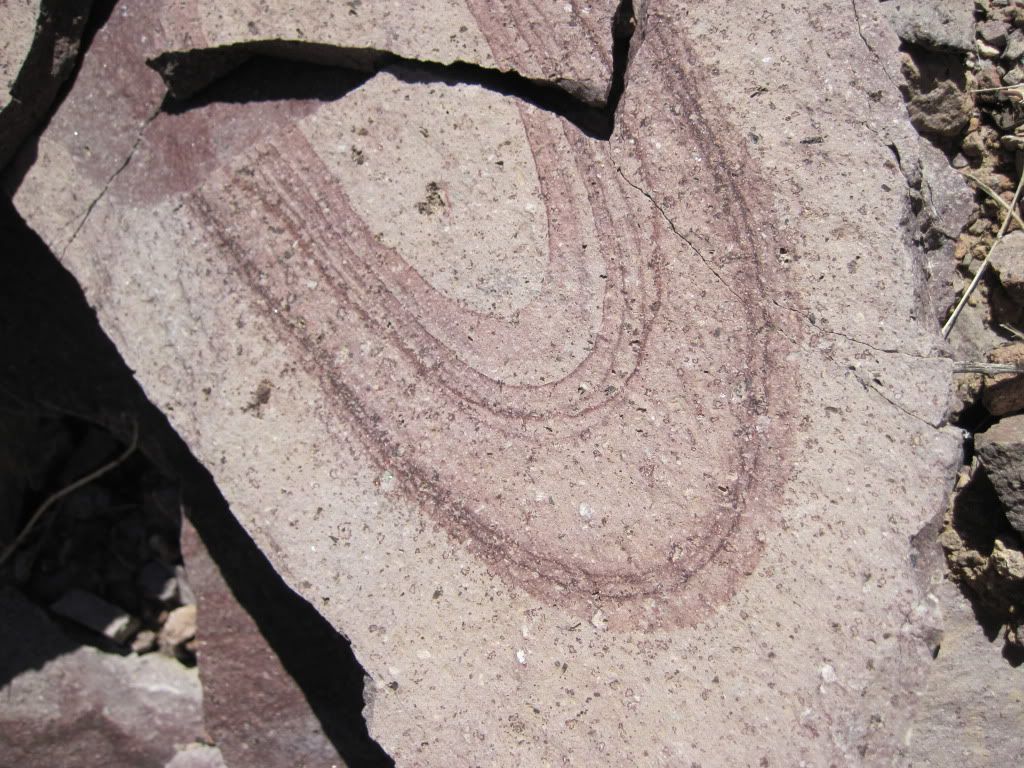 Our ride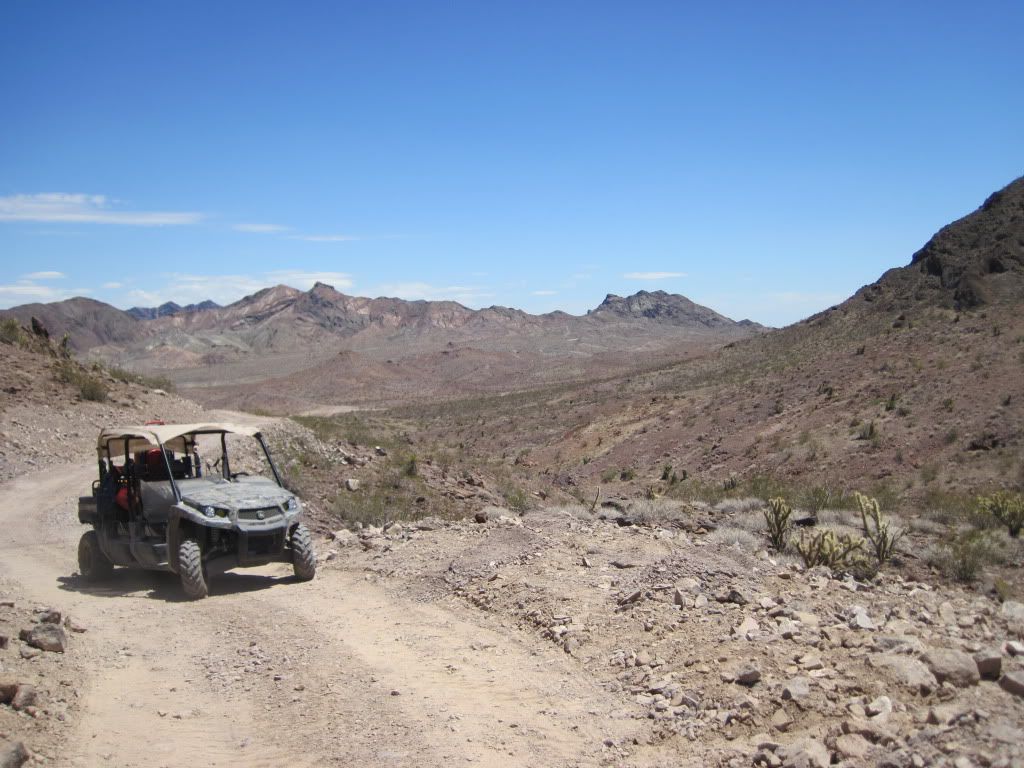 Old car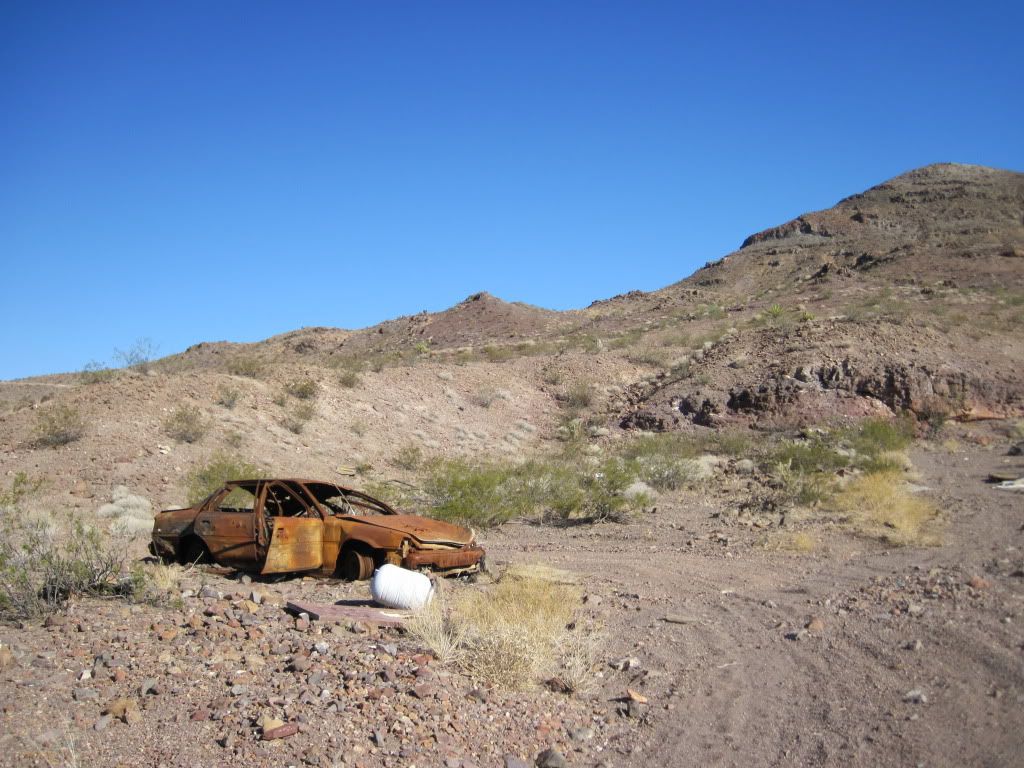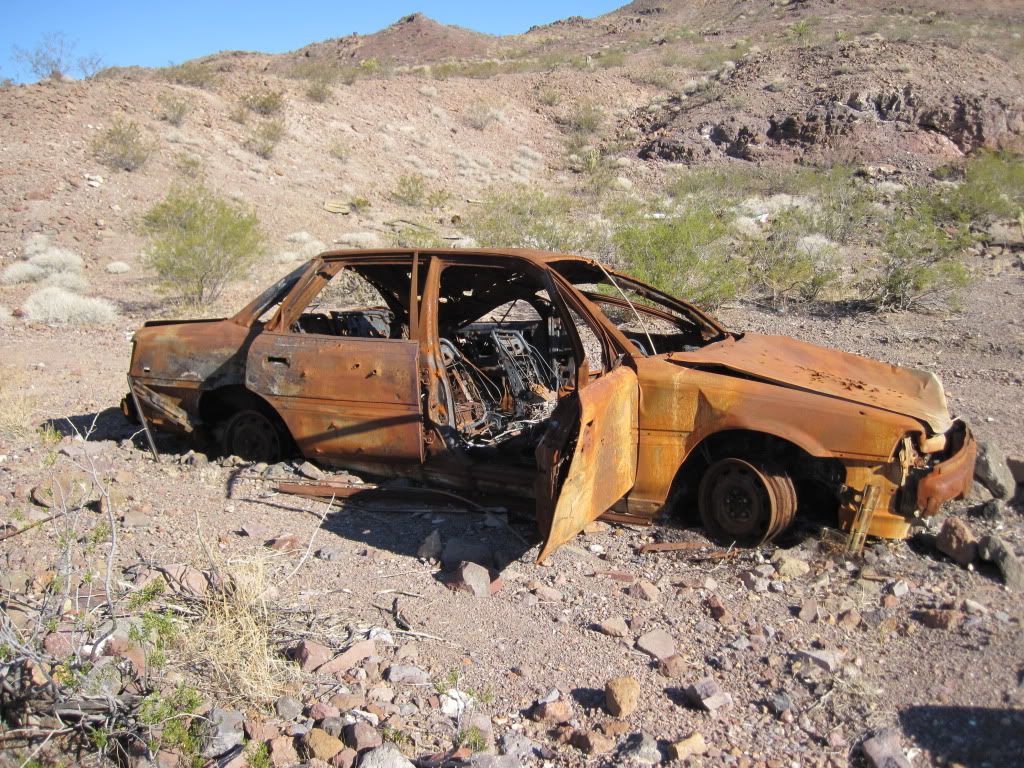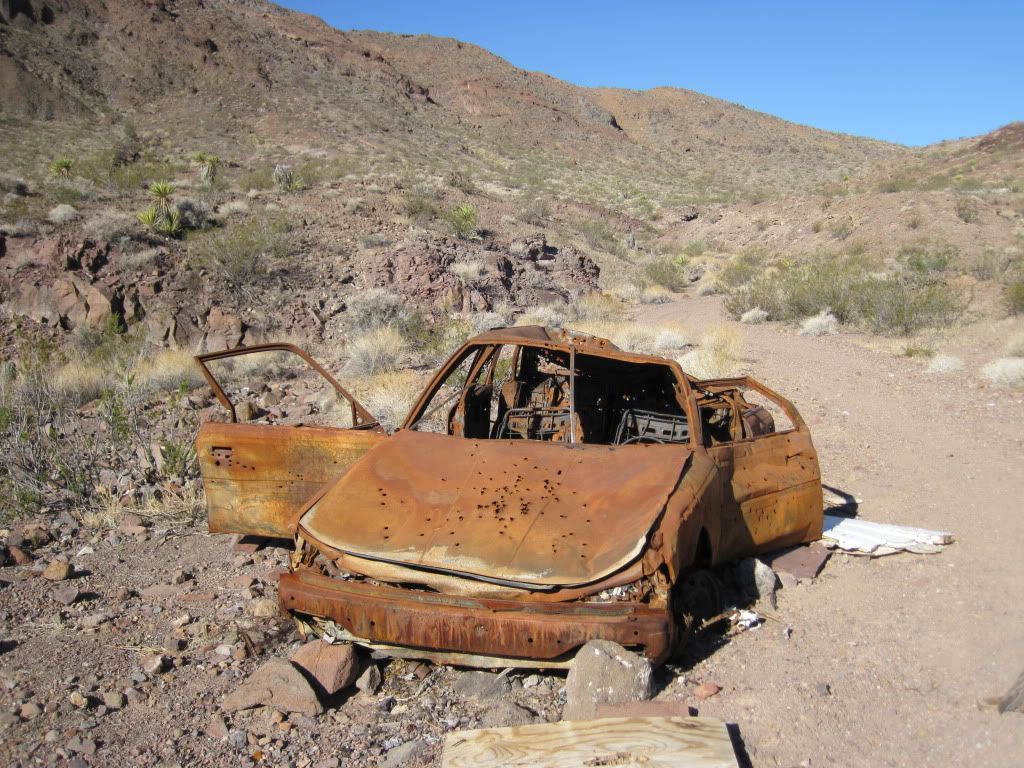 Remains of a dwelling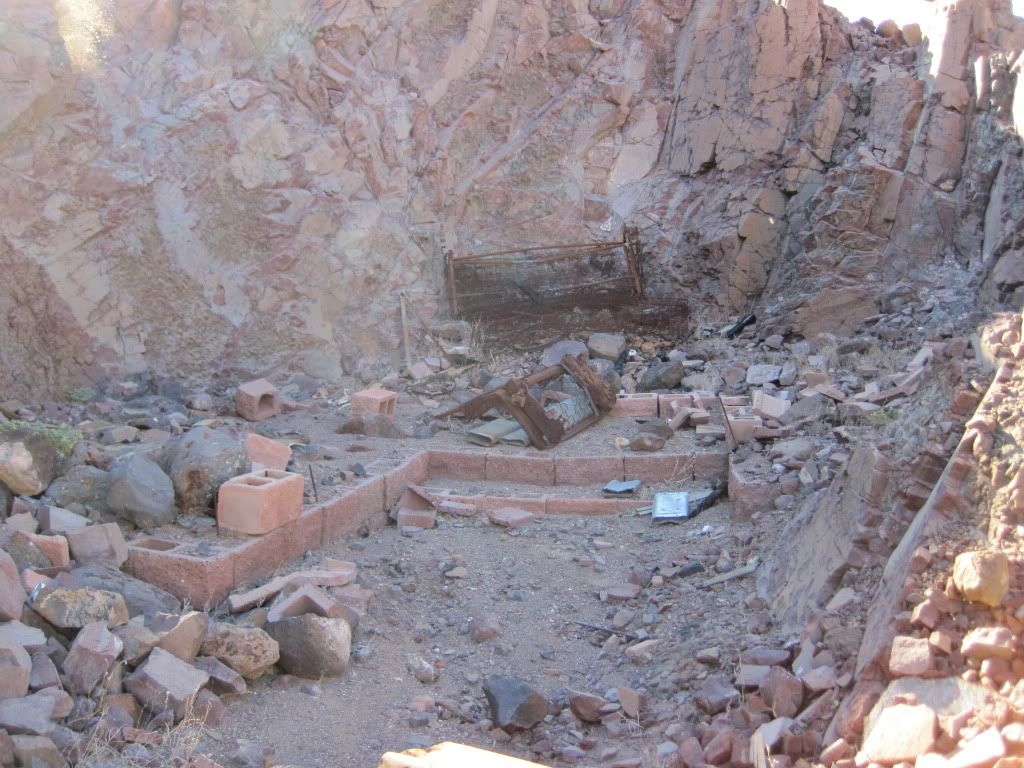 Tiny piece of eggshell, possibly from a
Lesser Nighthawk (Chordeiles acutipennis)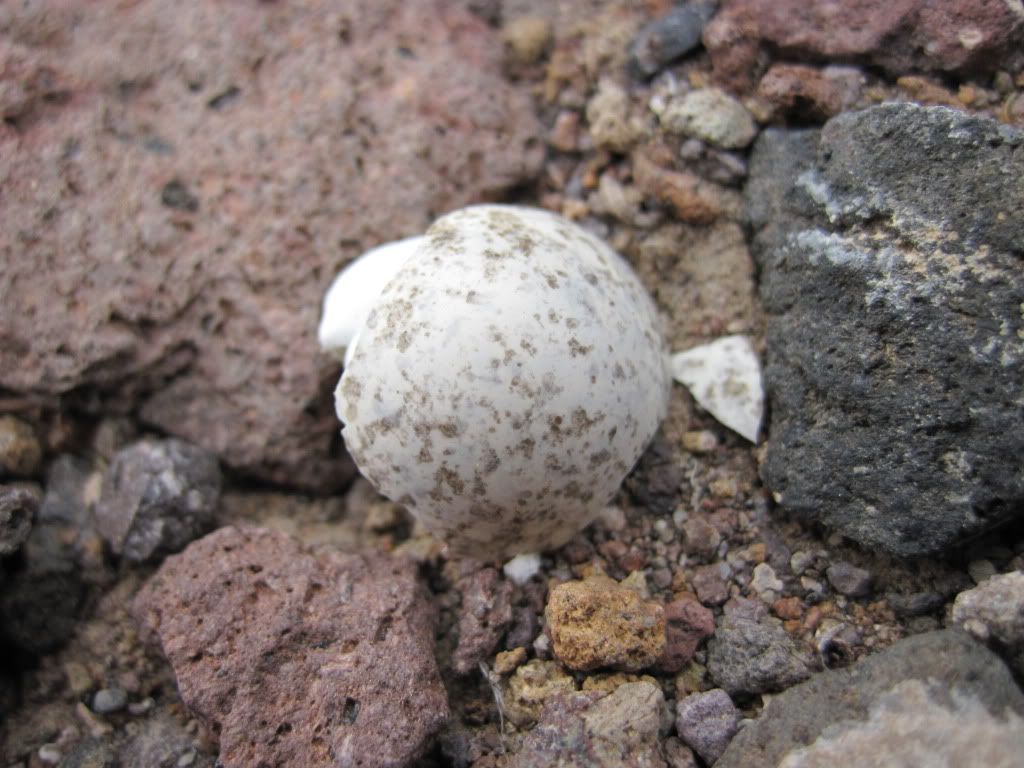 One of the many PVC pipe markers out here that birds fly into and get trapped in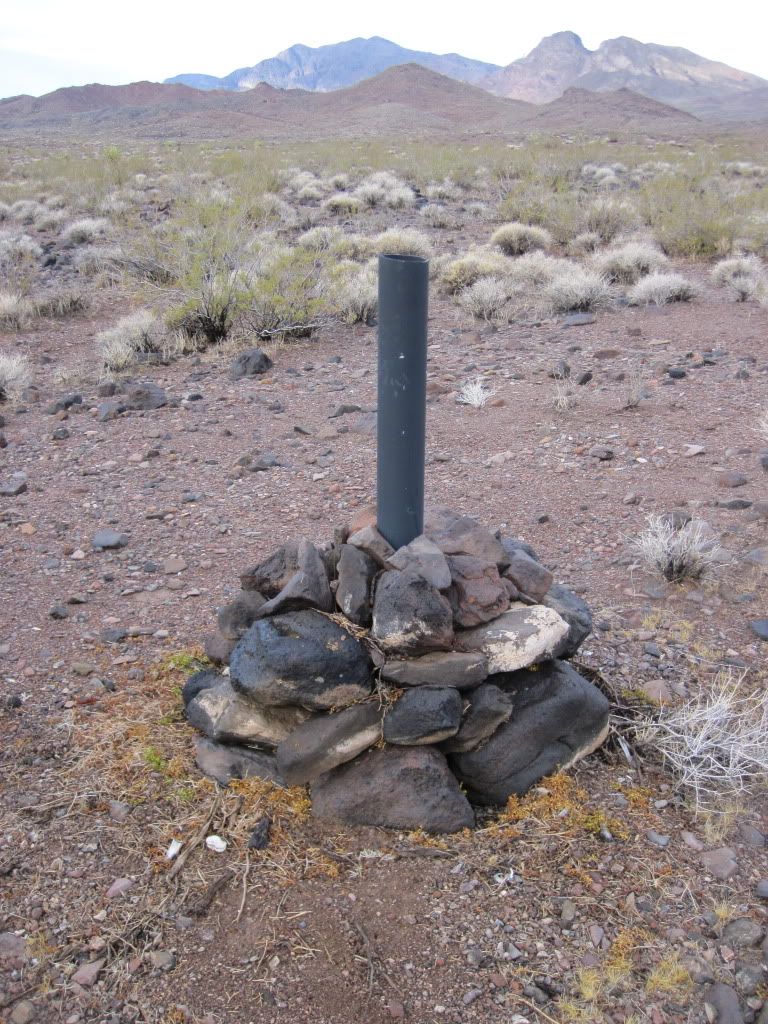 Common Poorwill (Phalaenoptilus nuttallii)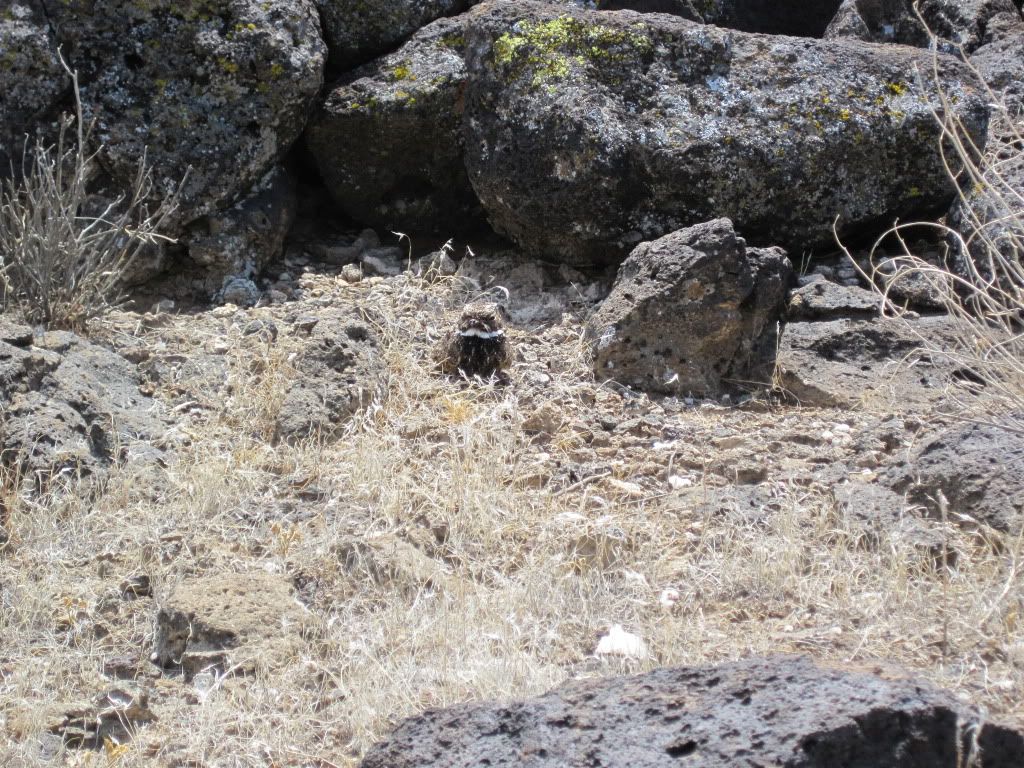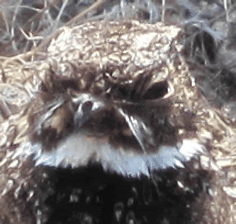 Desert fungi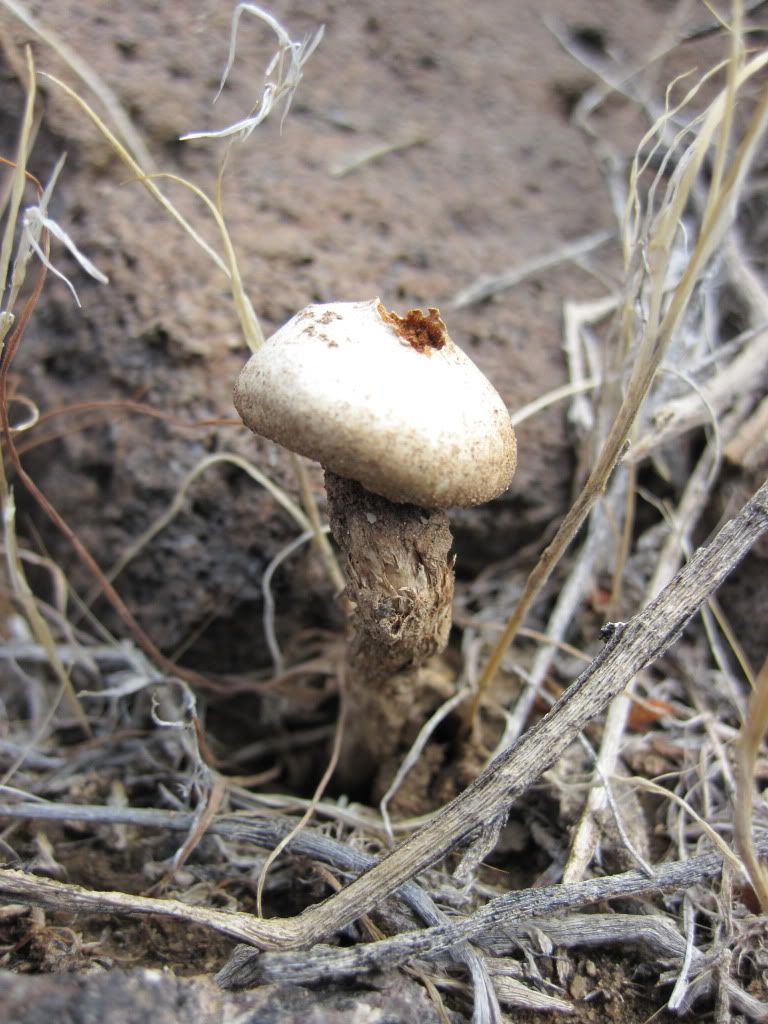 Contrails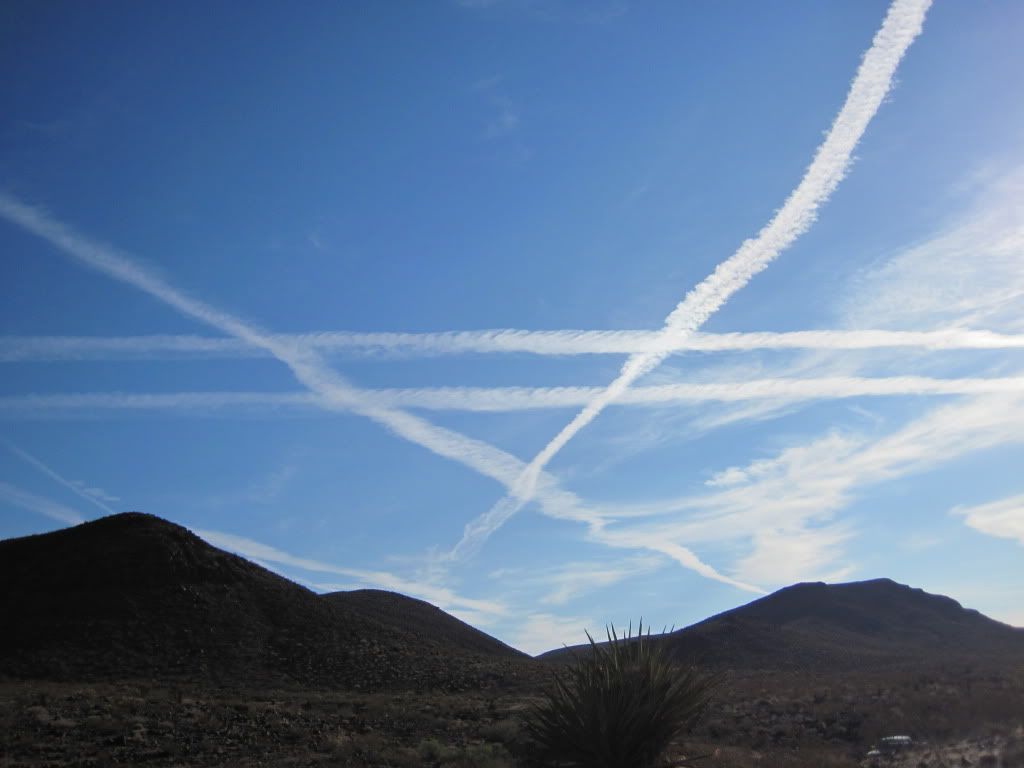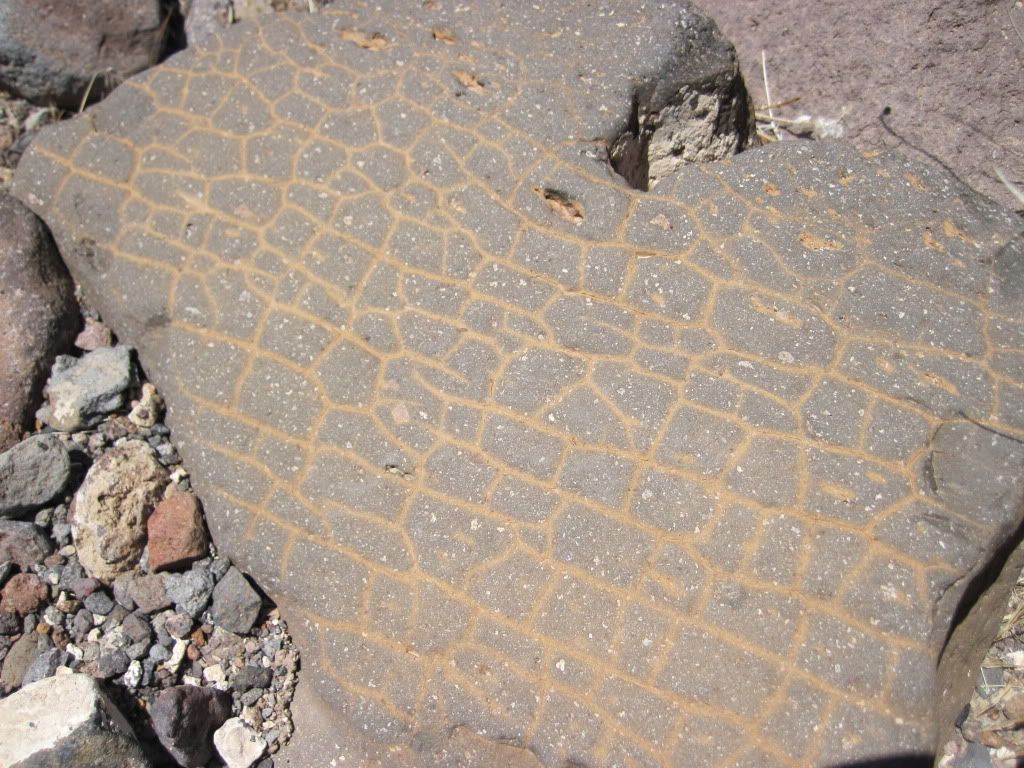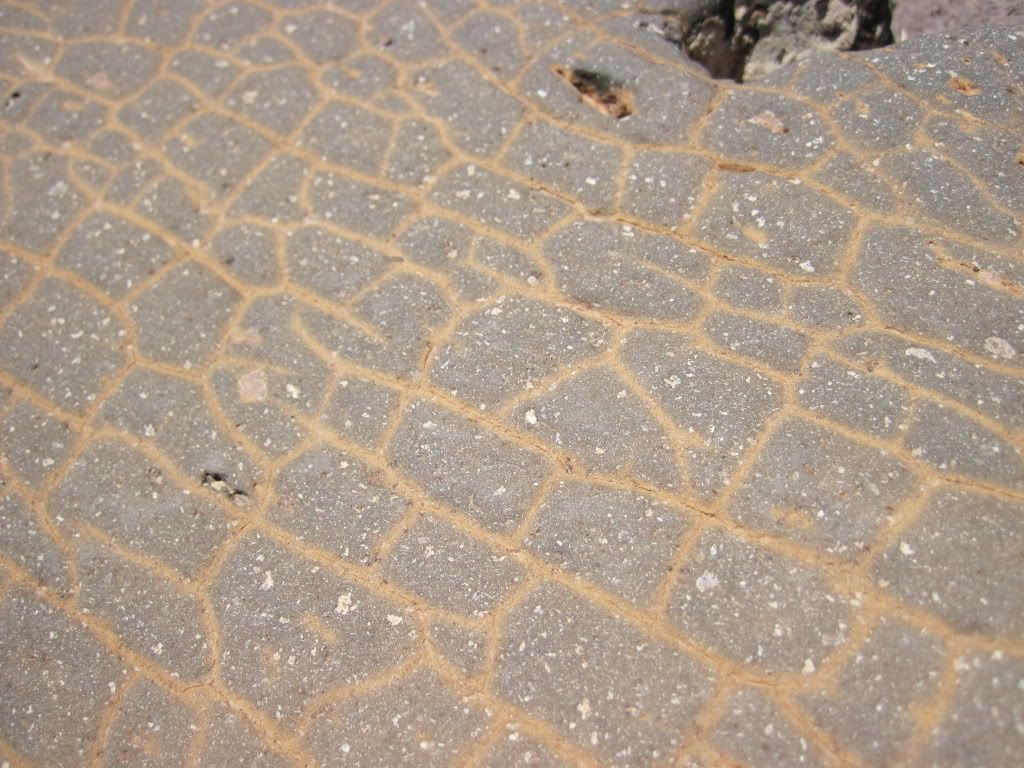 Red Racer (Coluber [Masticophis] flagellum piceus)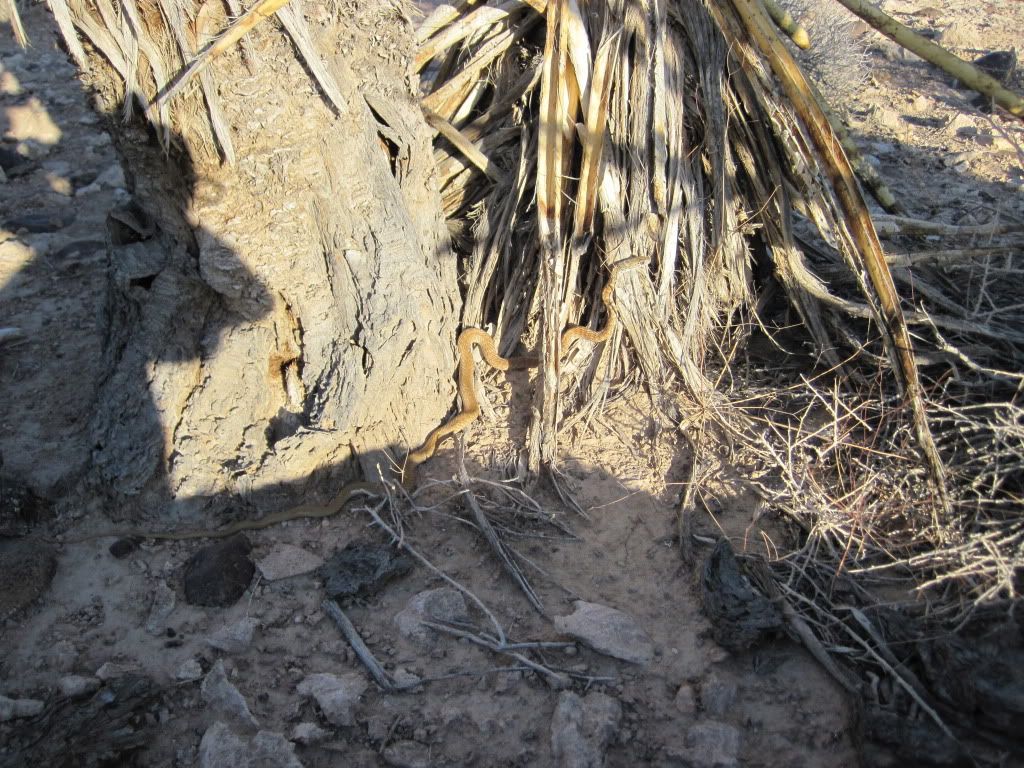 Yucca
curls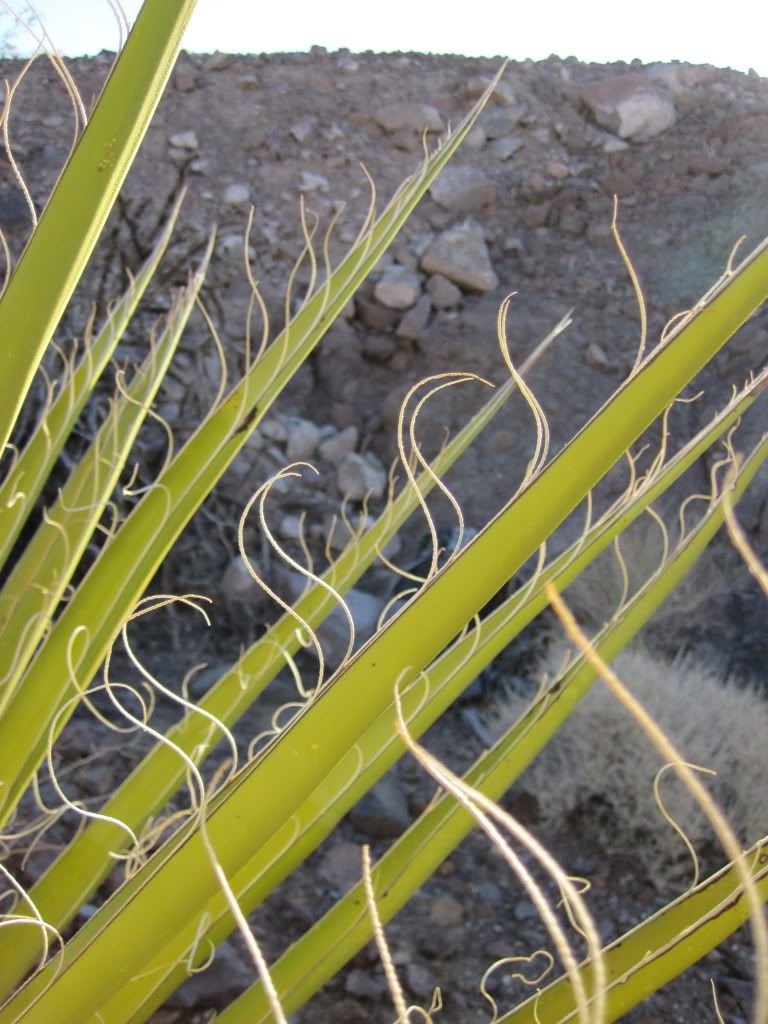 Sidewinder (Crotalus cerastes cerastes)
Colorful scat
DOR sidewinder, found in the vicinity as the one pictured above a day later, but I don't think it's the same snake.
Nice early morning drive
I'll never get tired of cracked mud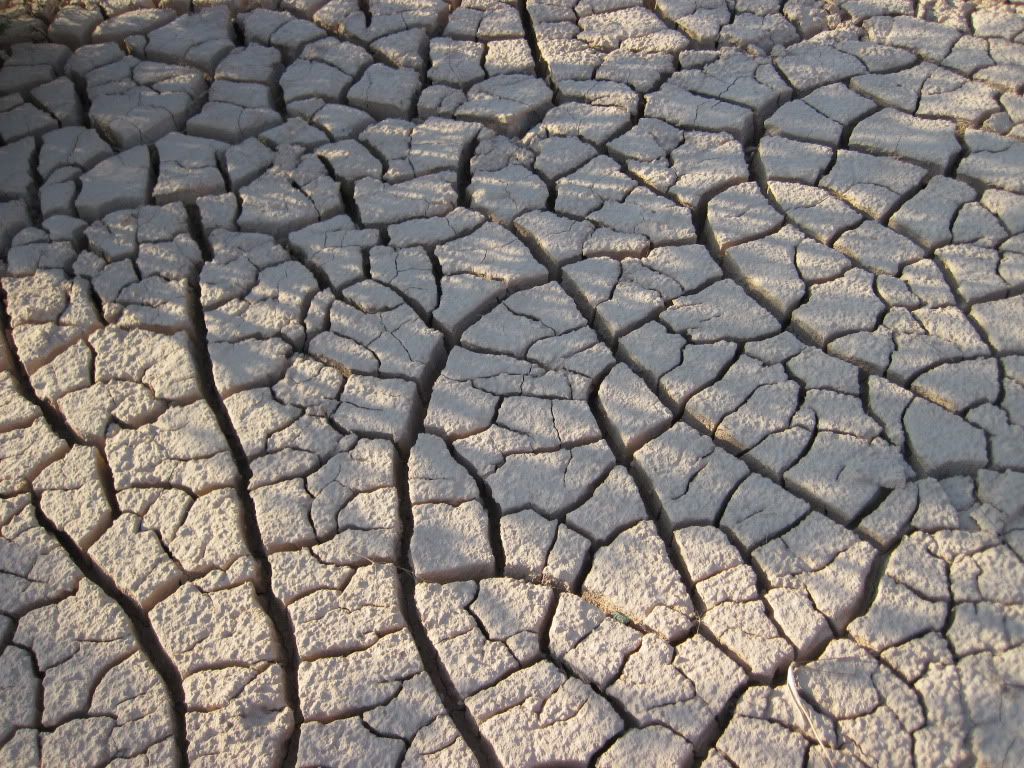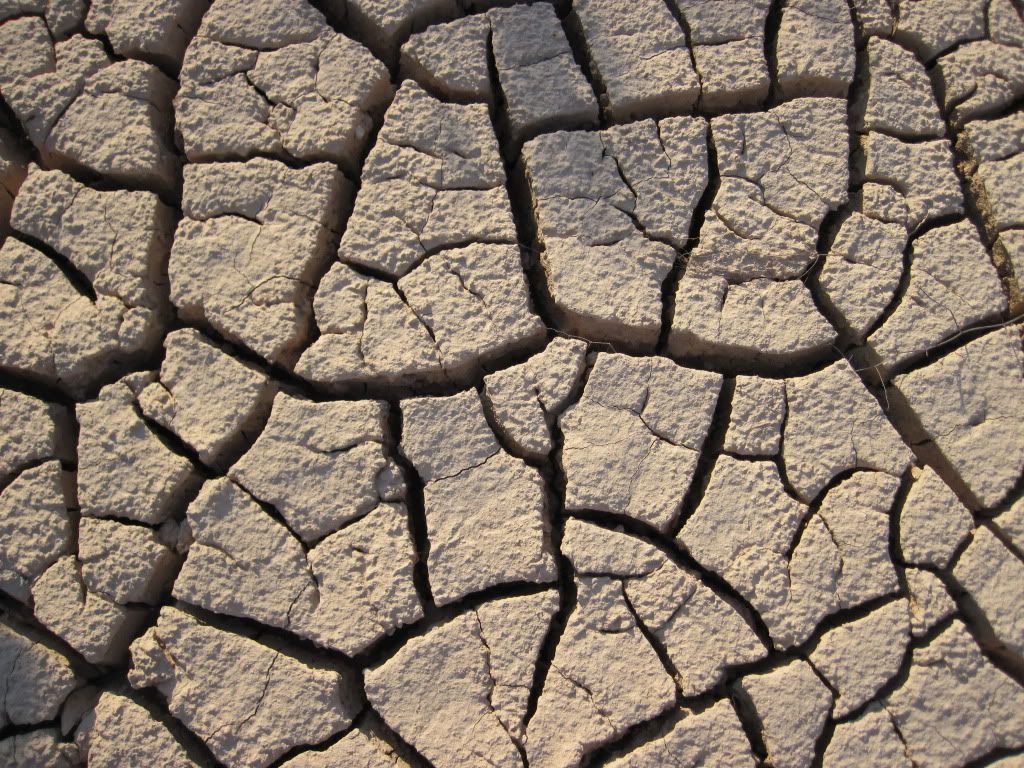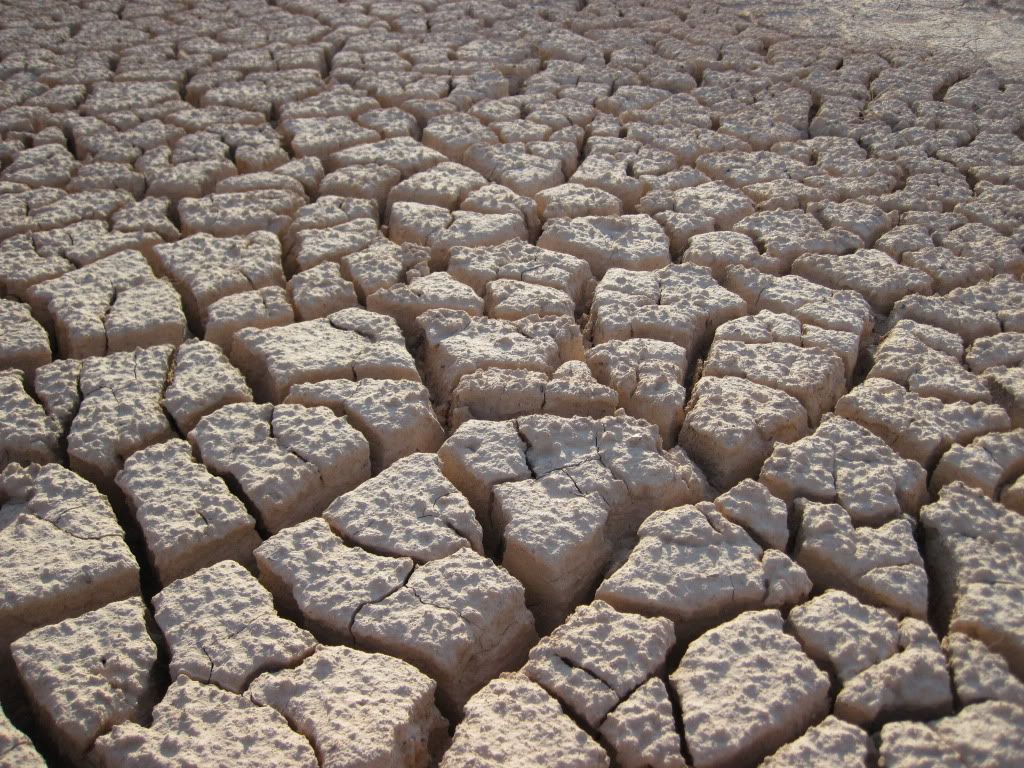 Astragalus
in a hole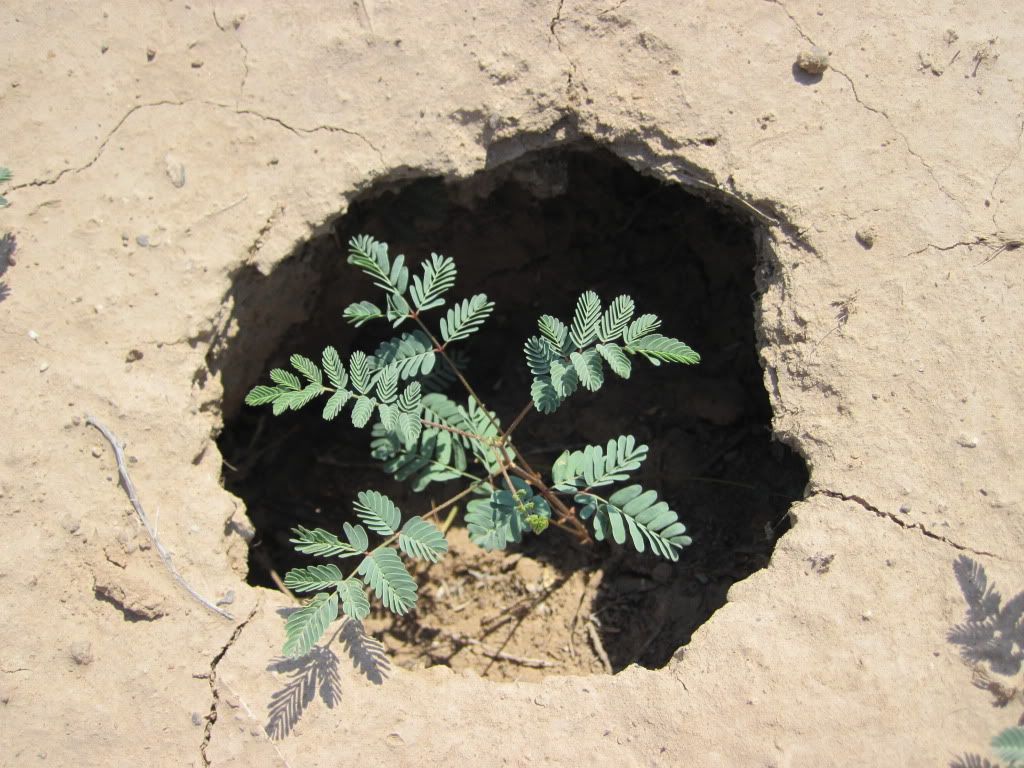 Great Basin Whiptail (Aspidoscelis tigris tigris)
drinking mud
Site of a historically productive spring, now dry after so much water has been diverted for development, agriculture, etc.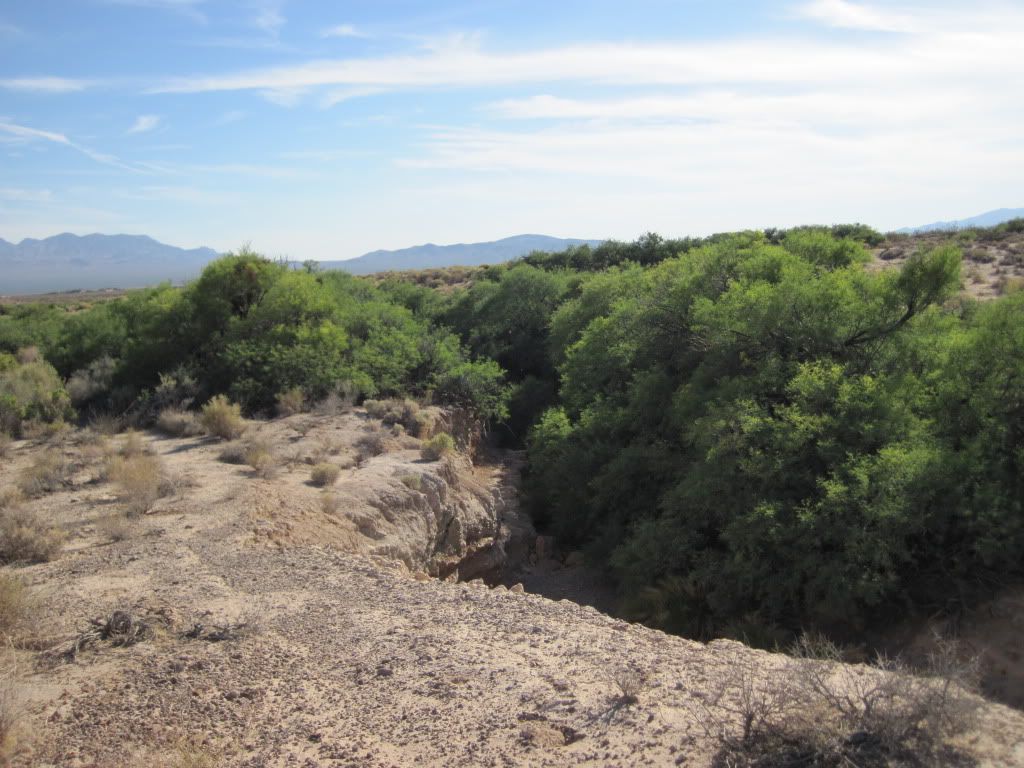 Mammal tooth
Scorpion (
Hadrurus arizonensis
?)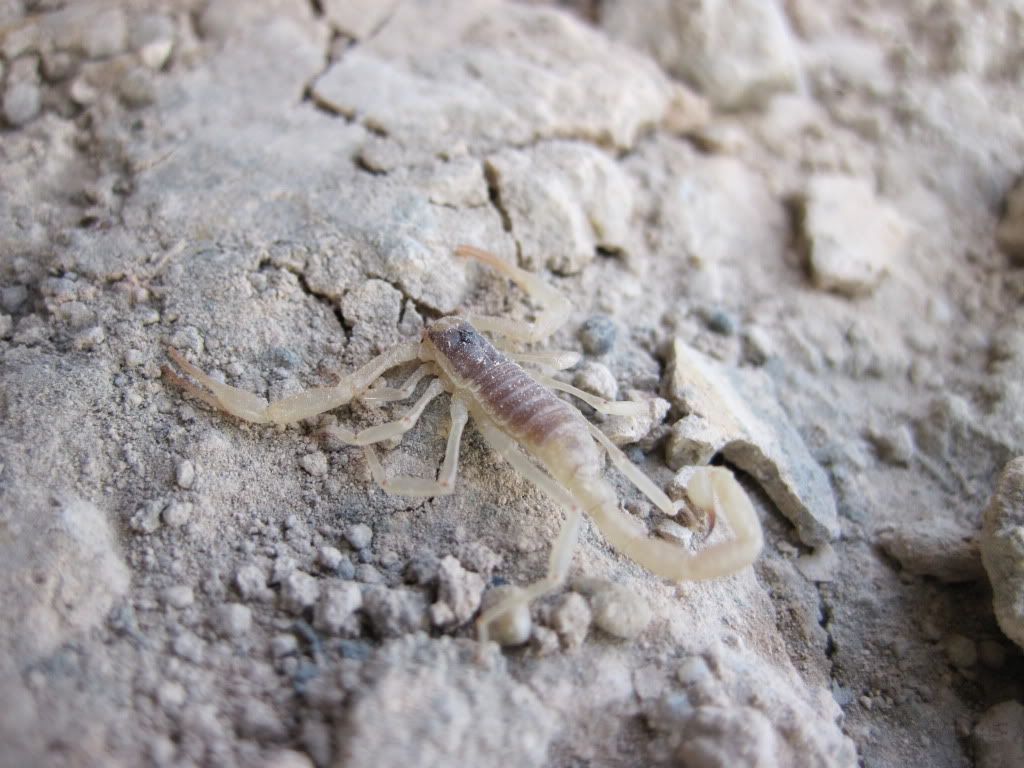 Chamaesyce
sp.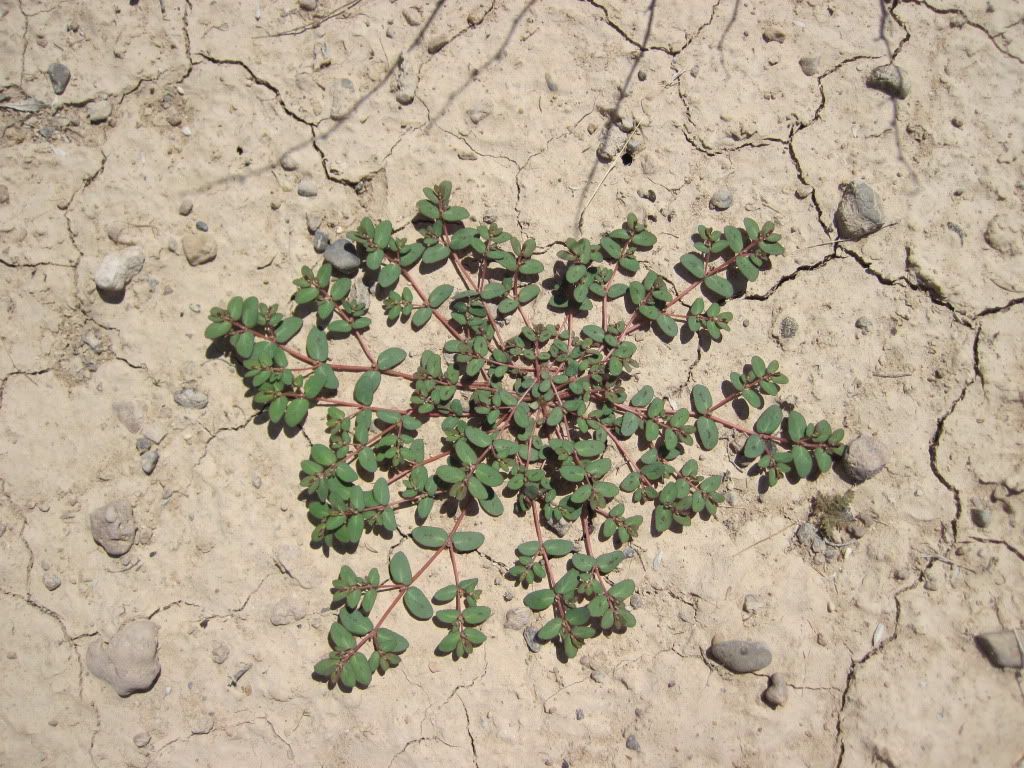 Dragonfly (
Sympetrum corruptum
?)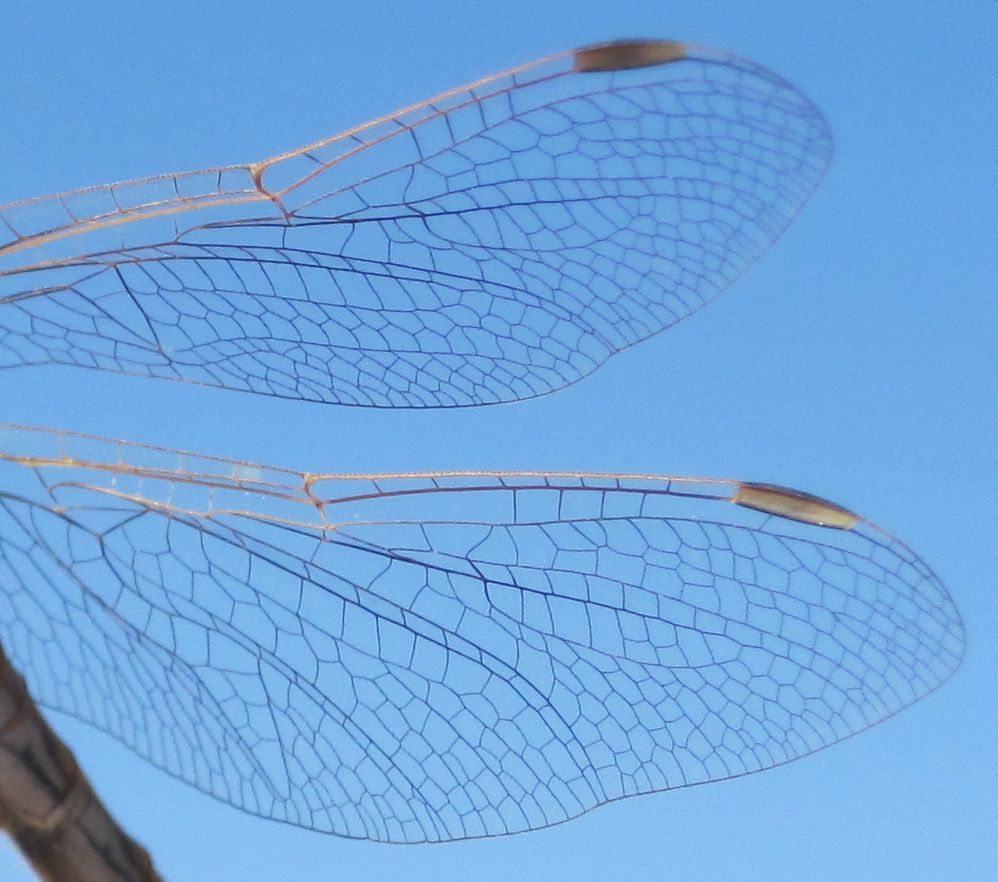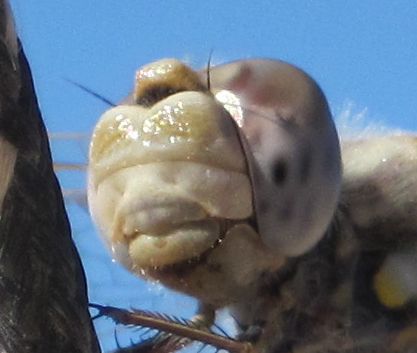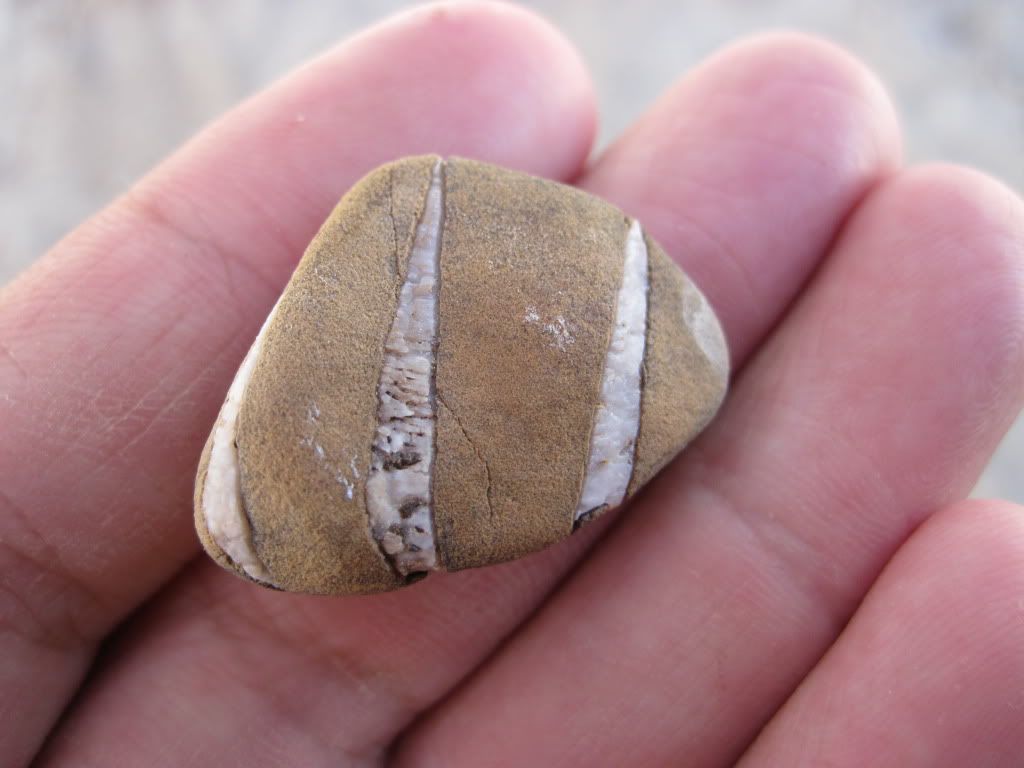 Brachiopod
fossil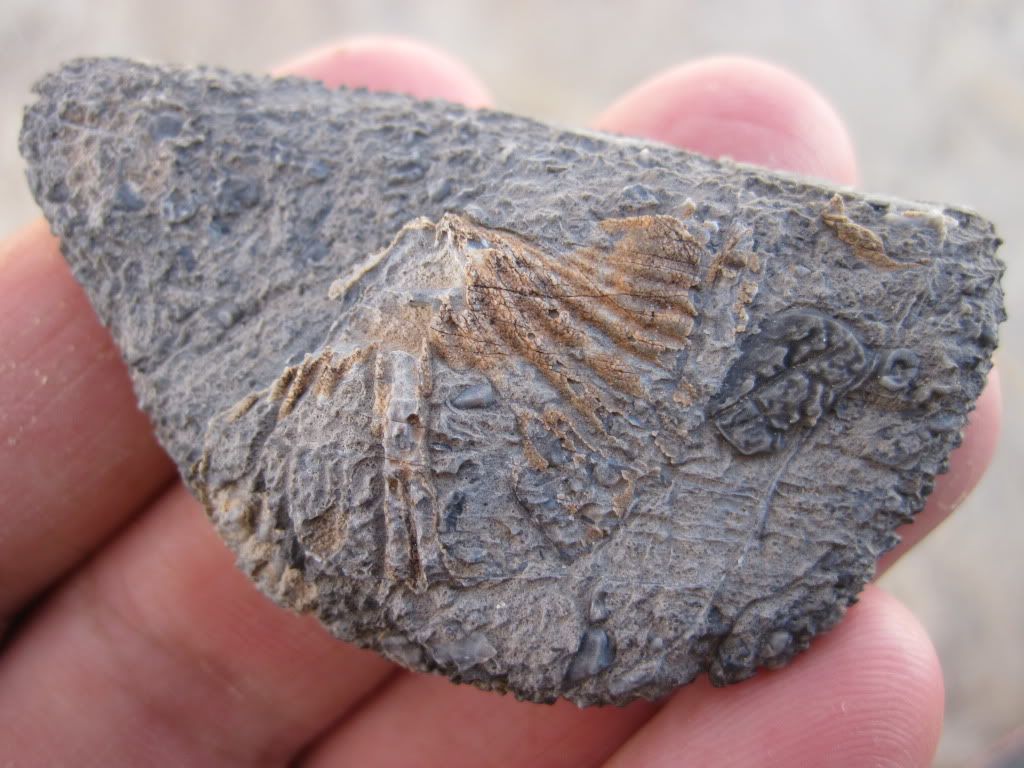 Petrified wood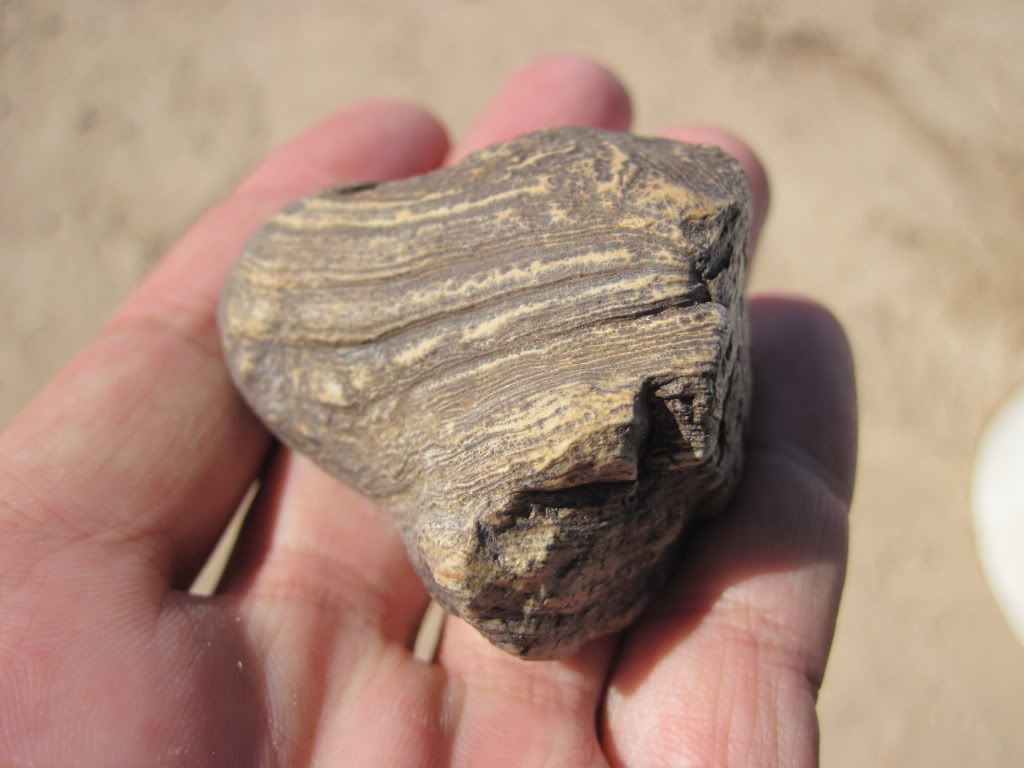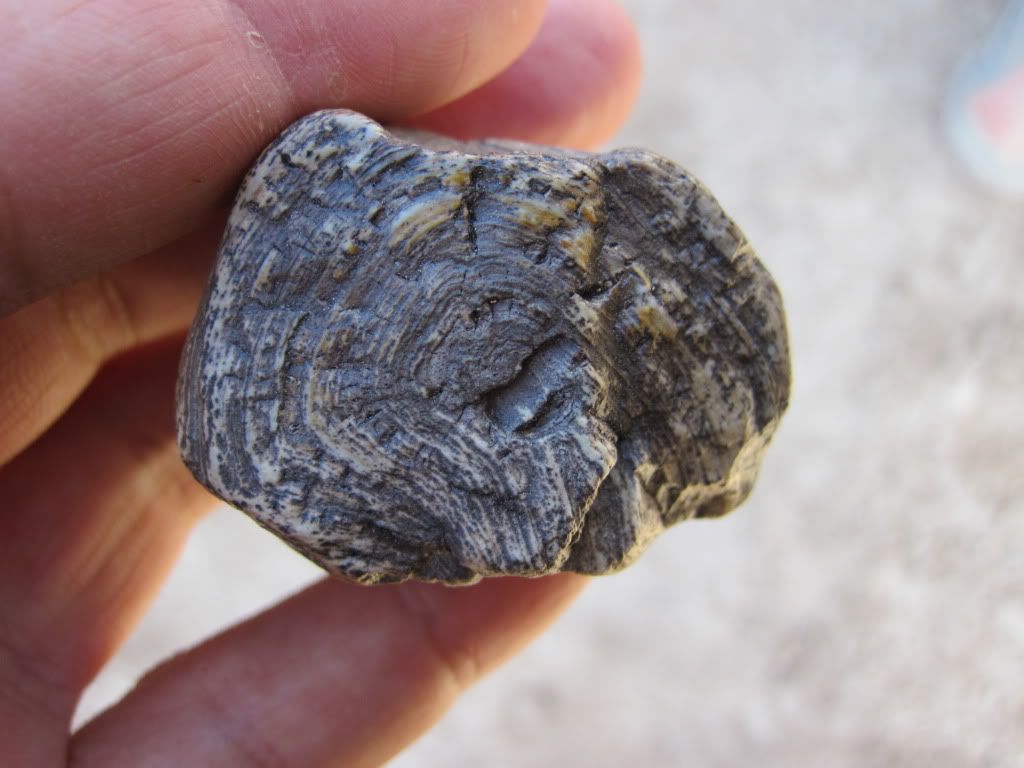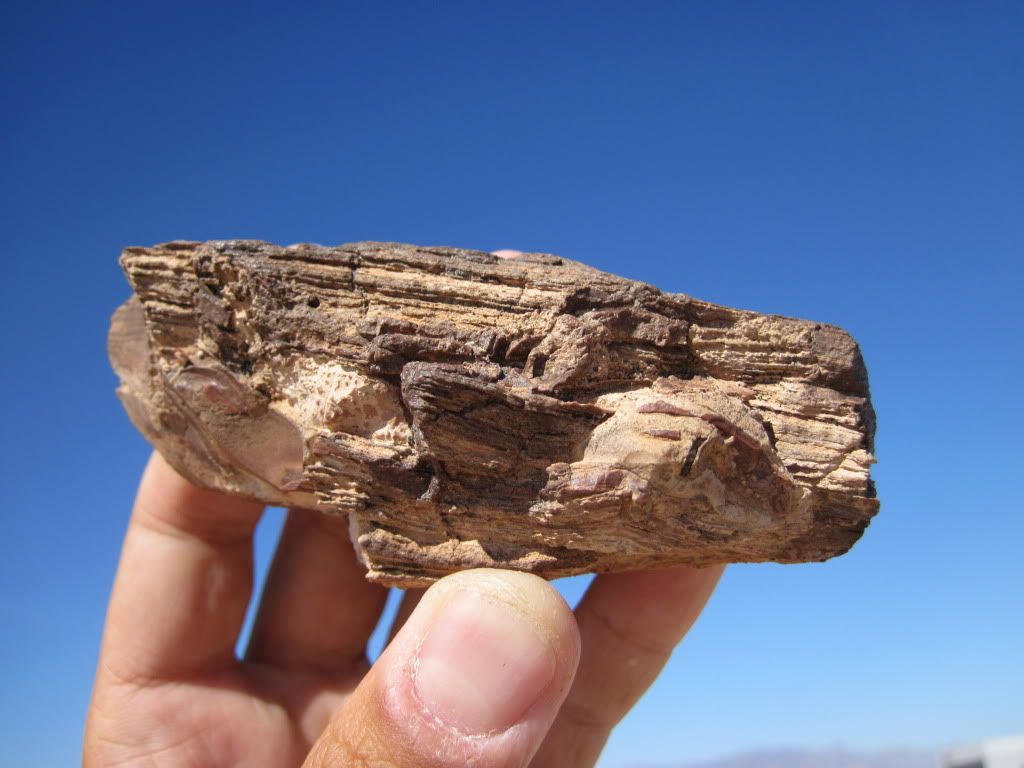 Remains of Native American "sleeping circles" – rocks were heated beside a fire and then used to keep warm during the night.
Non-fossilized marine shell ("oyster drill"
Urosalpinx
sp.), probably used ornamentally (e.g. as a bead) by native people.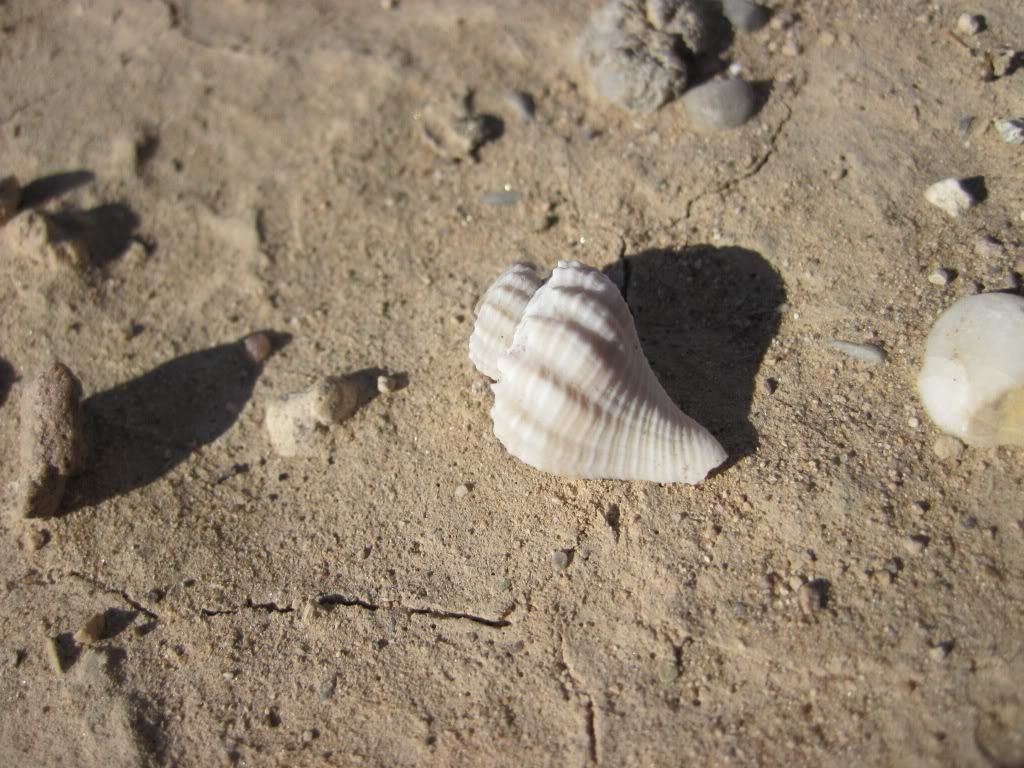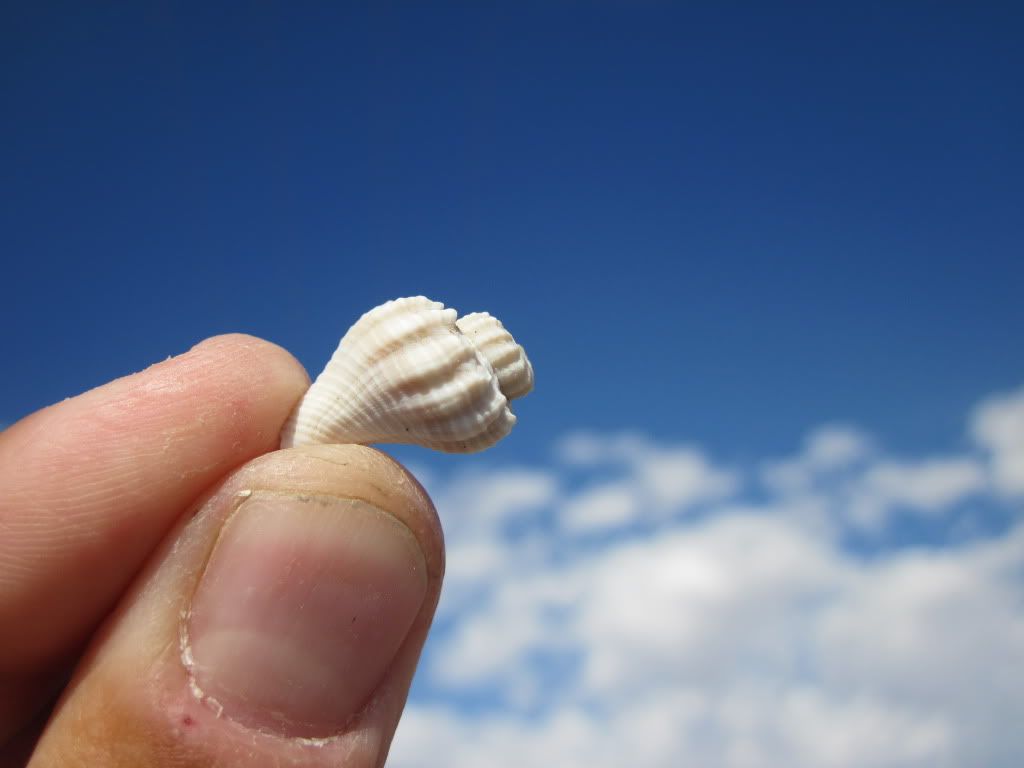 Knife blade (2,000 – 3,000 years old)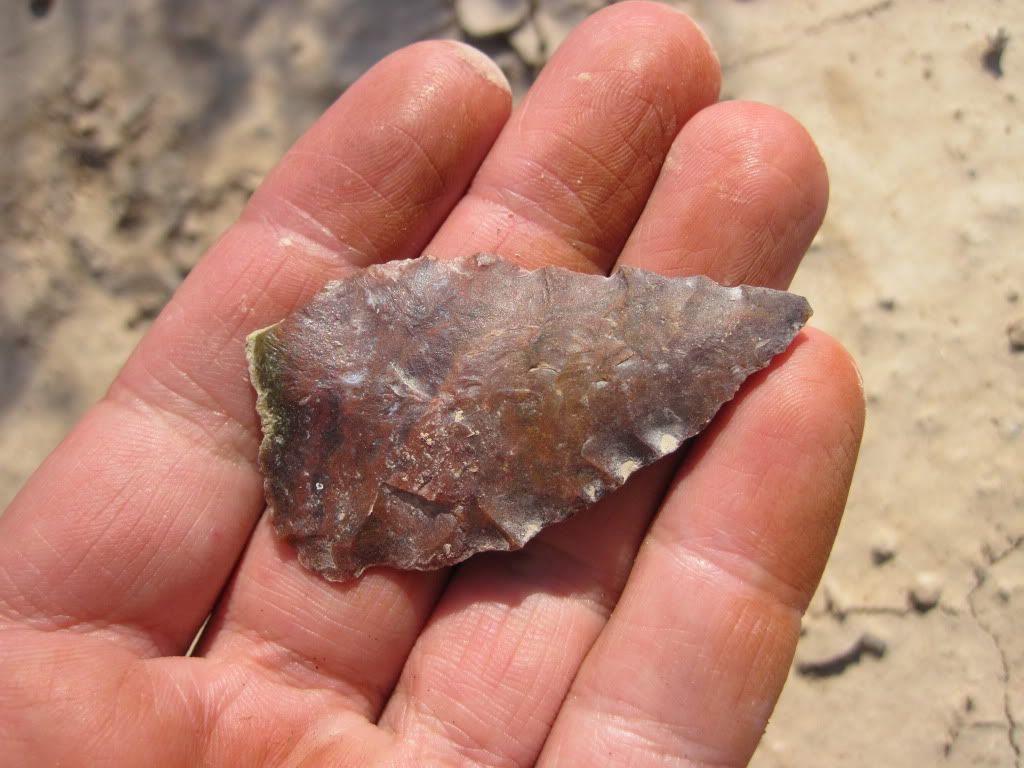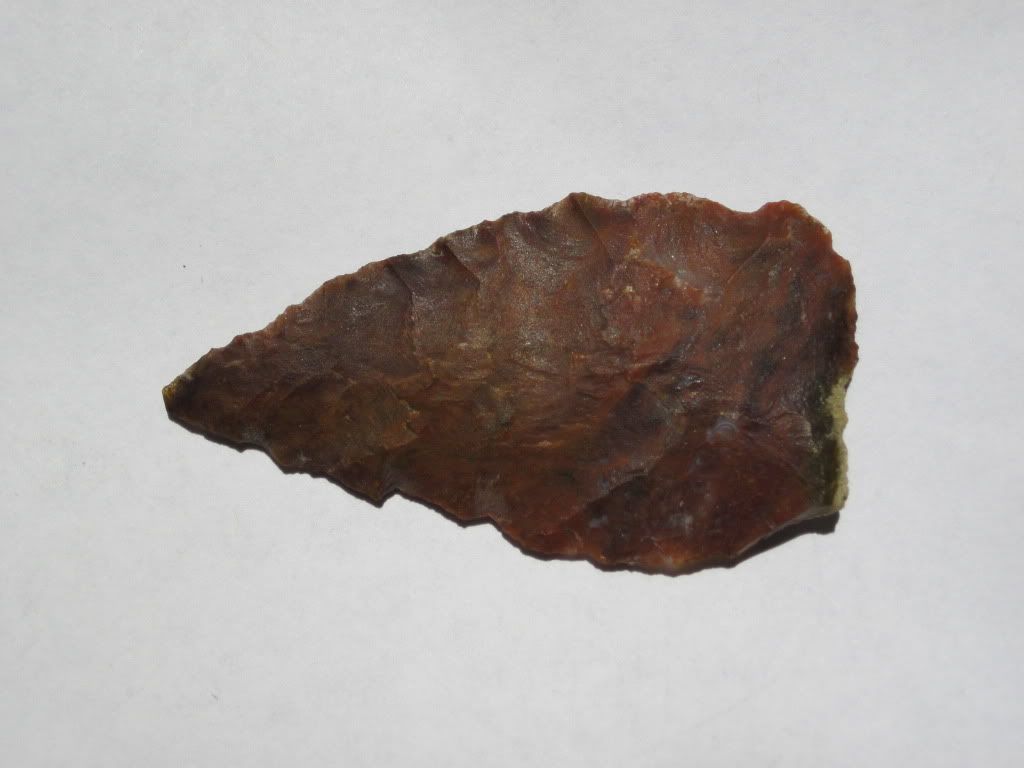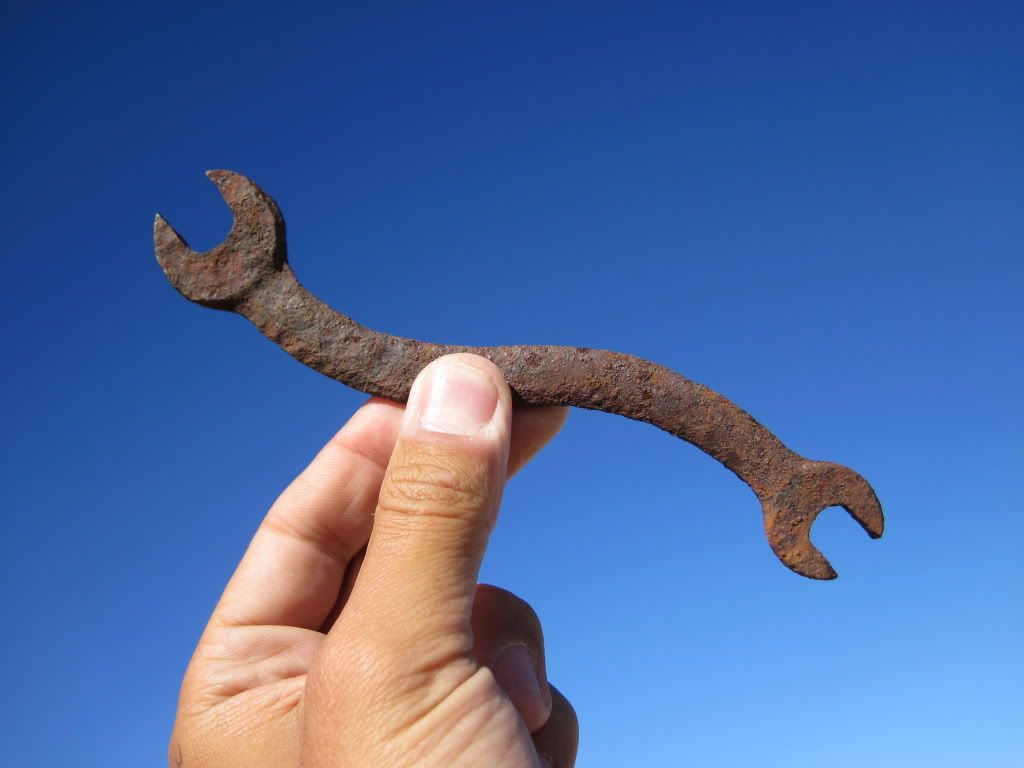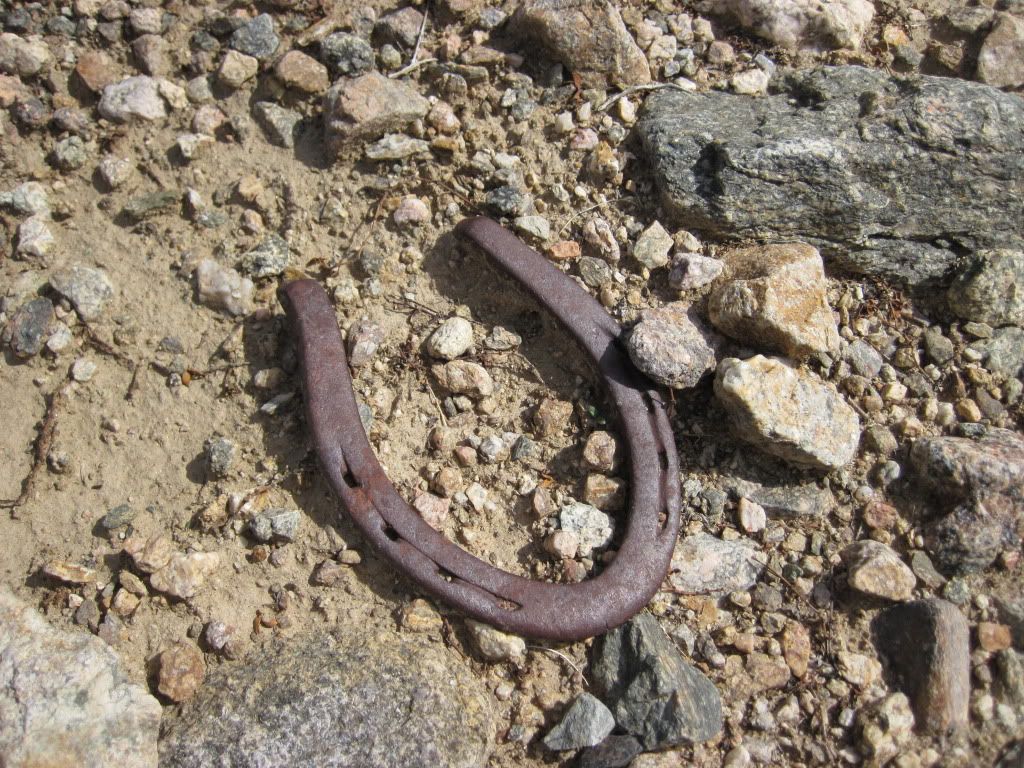 I realized that in all of my Mojave Desert posts, I haven't talked much about the sun. We've known for a while that
sunlight
–
UV light
in particular - is powerful stuff. And there's a whole lot of it out here.
While the desert sun is probably better known for its ability to "wash-out" colors (see below examples), it can also have the opposite effect. Here is a piece of a "sun-purpled" glass bottle. From the late 19th – early 20th century
manganese
was widely used as an agent in glassmaking for ability to make glass clear. However, prolonged exposure to UV causes the manganese to react chemically and turn the glass a purplish hue. As a result, purple glass can be useful for anthropologists/archaeologists because it can often be dated relatively easily and accurately.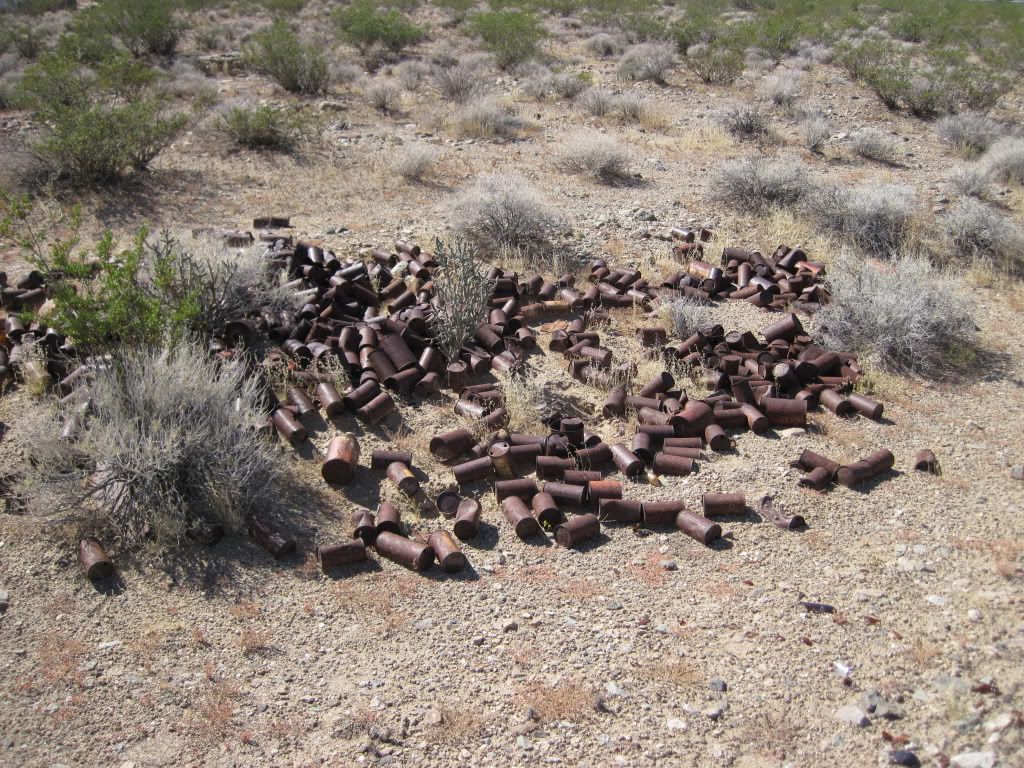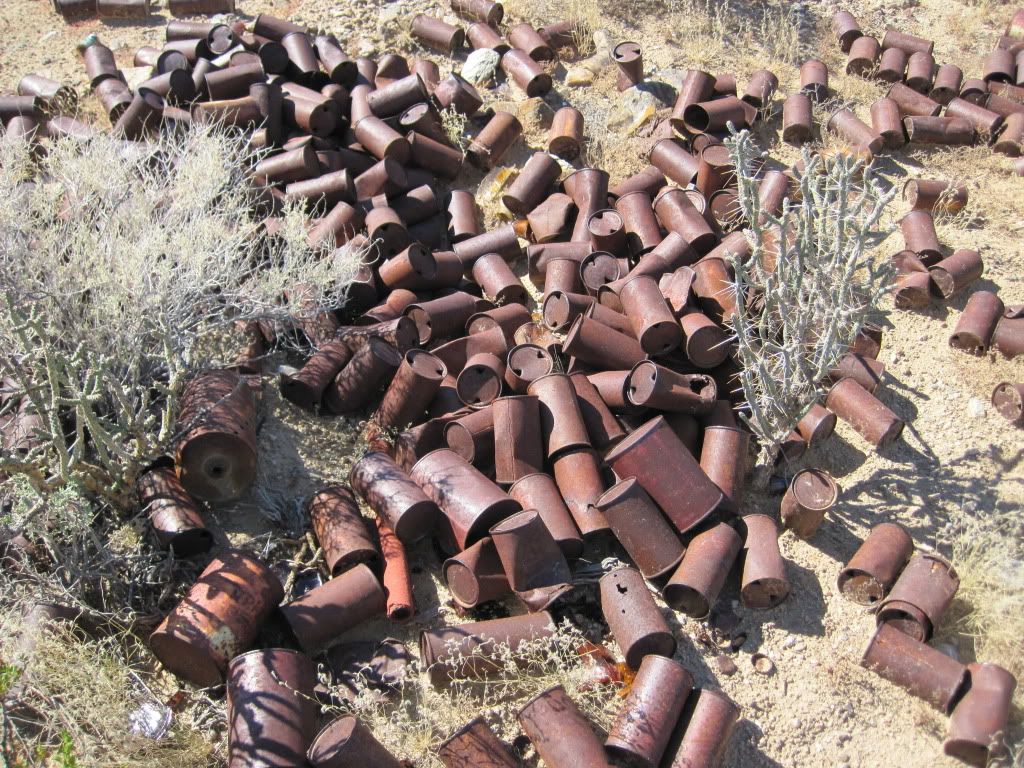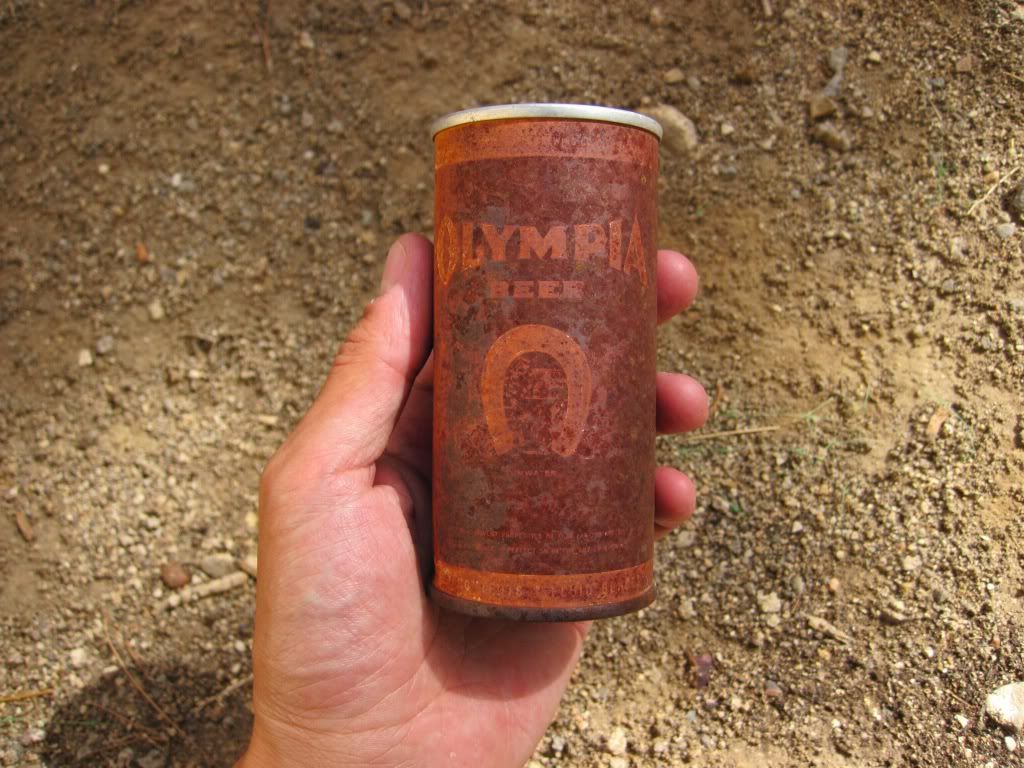 Still good?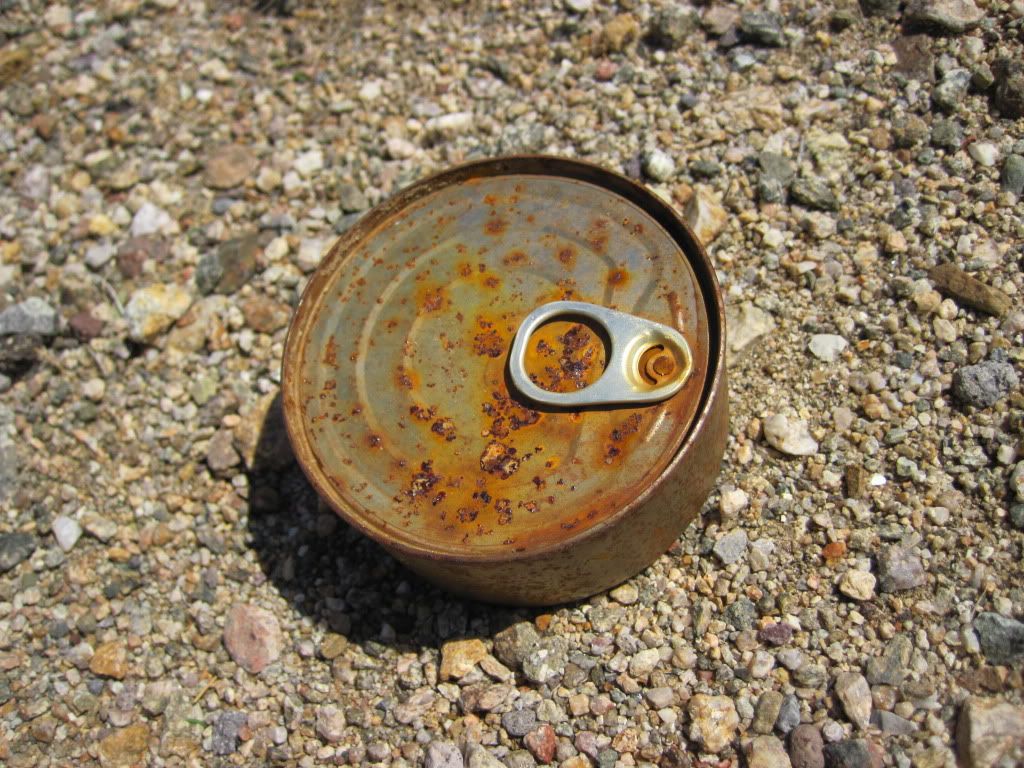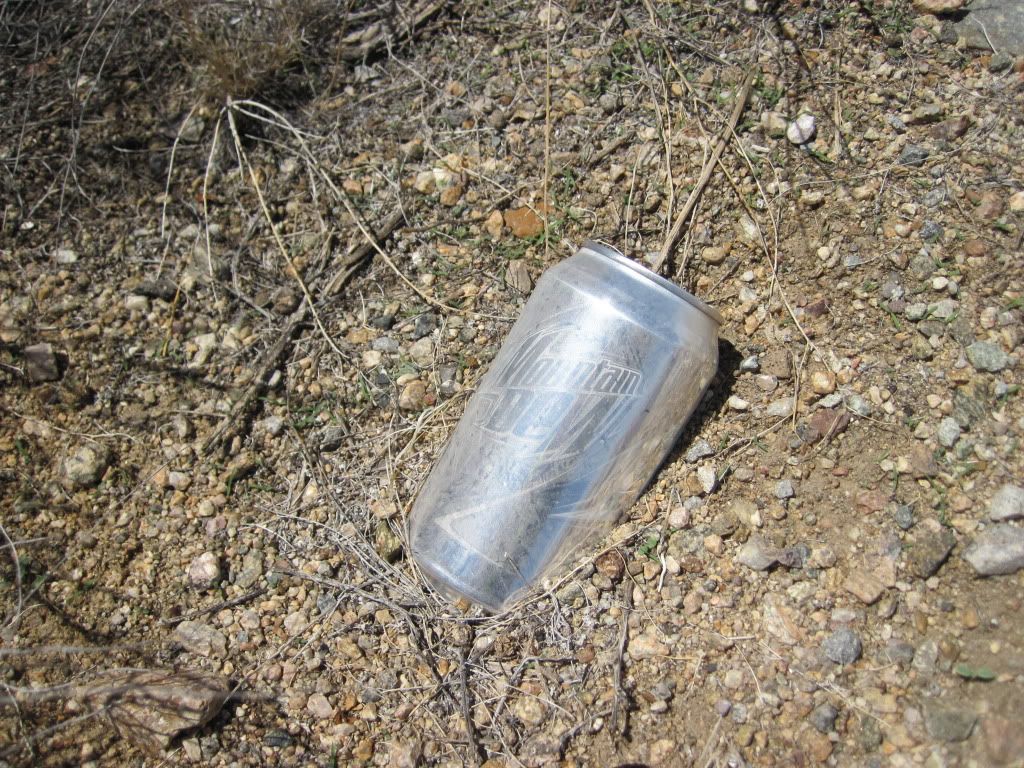 Banded Garden Spider (Argiope trifasciata)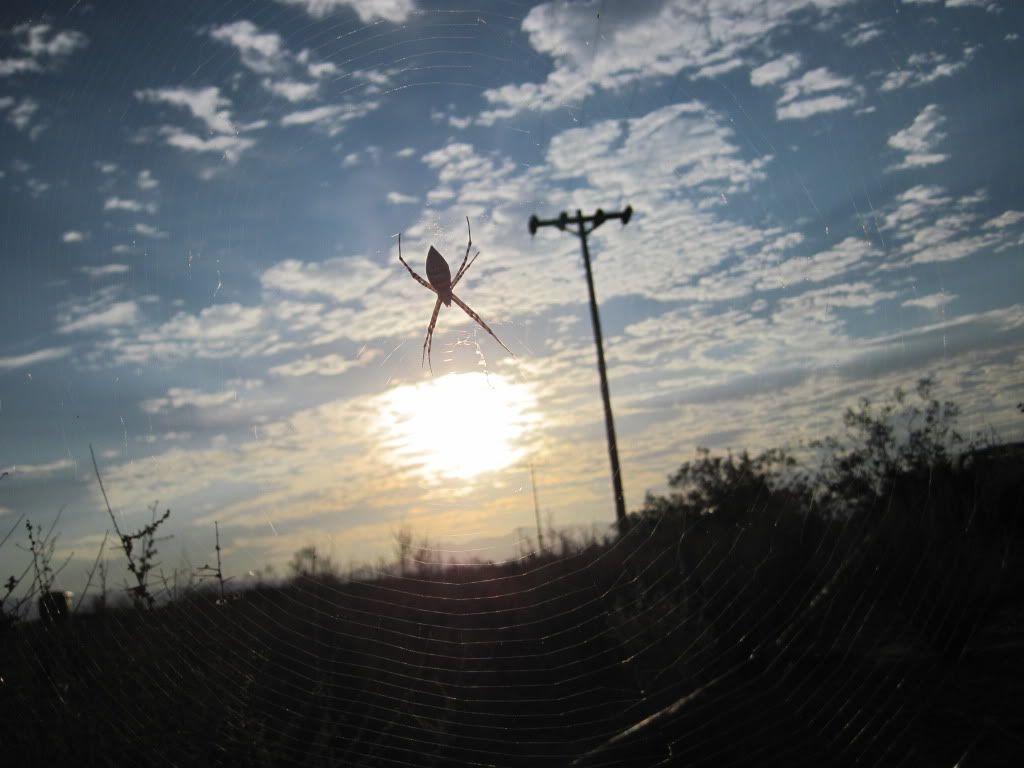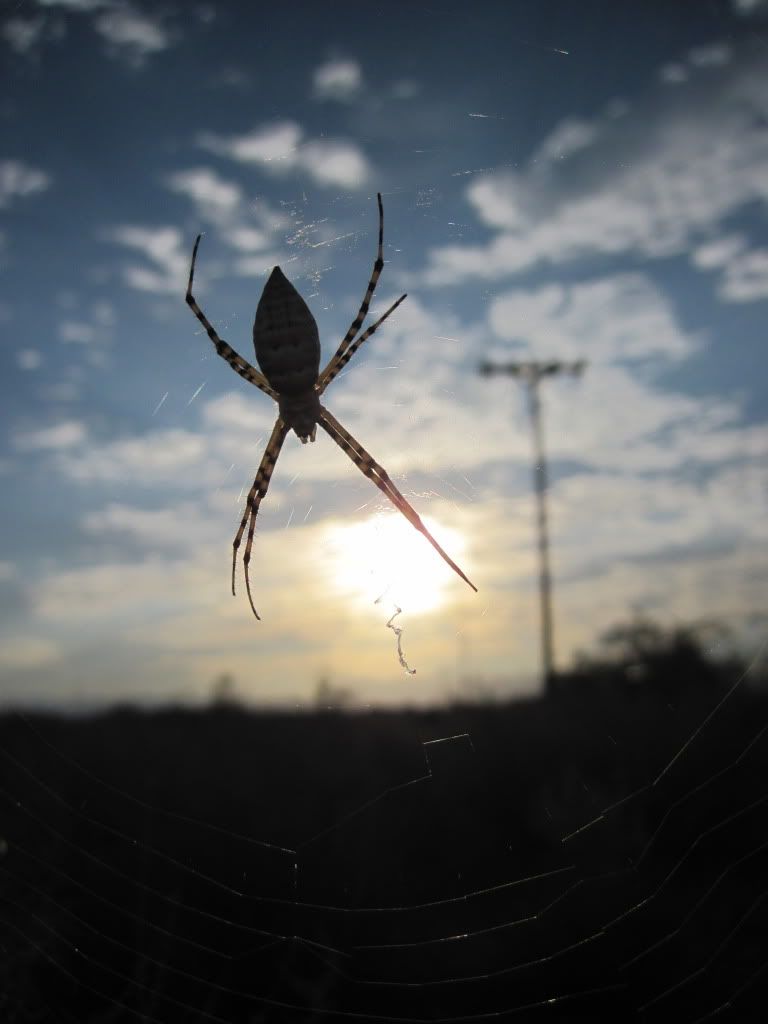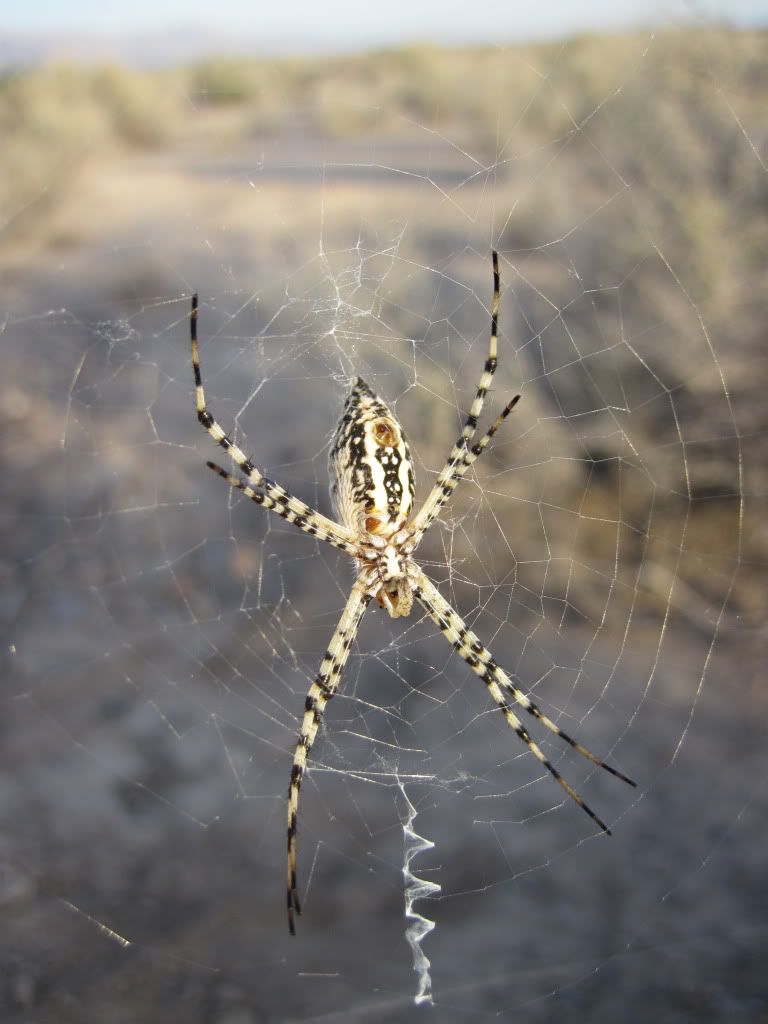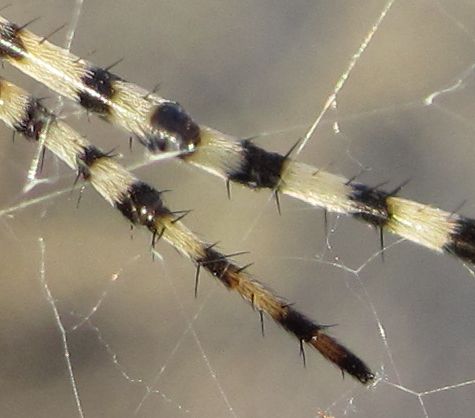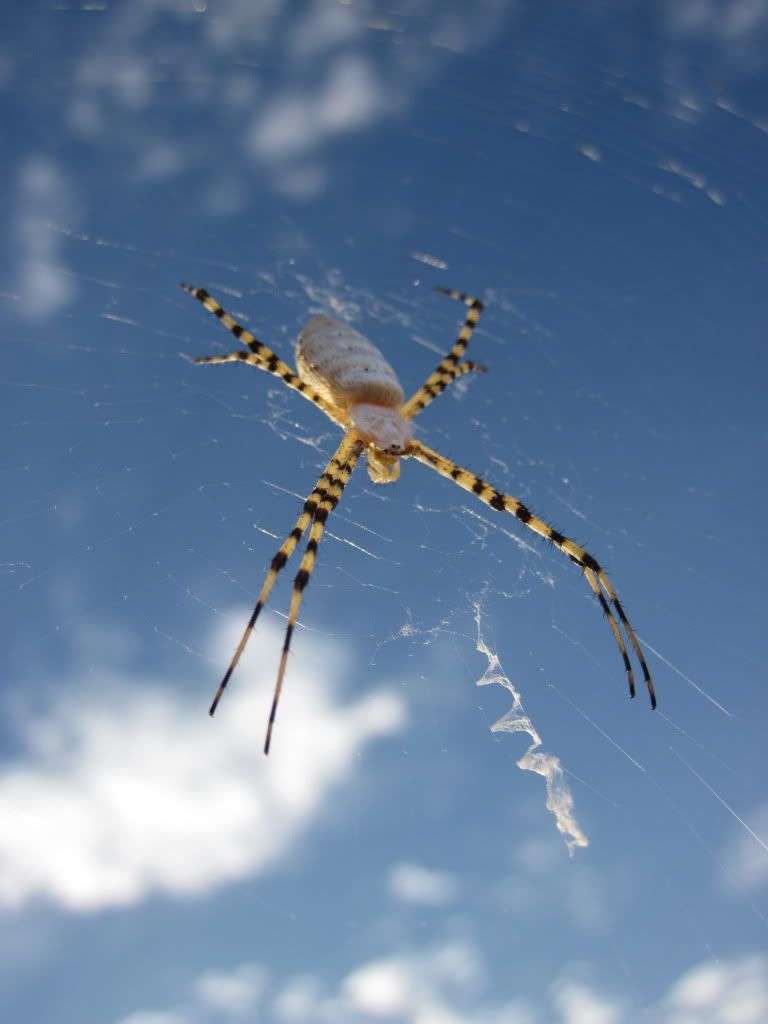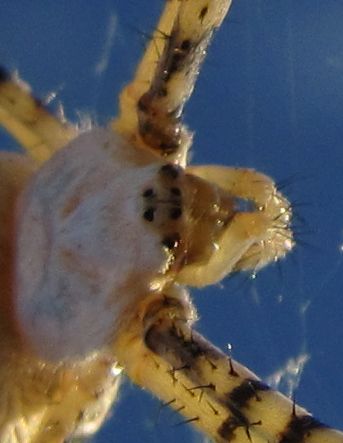 More fungi
Female Sulphur Butterfly (either
Colias eurytheme
or
C. philodice
)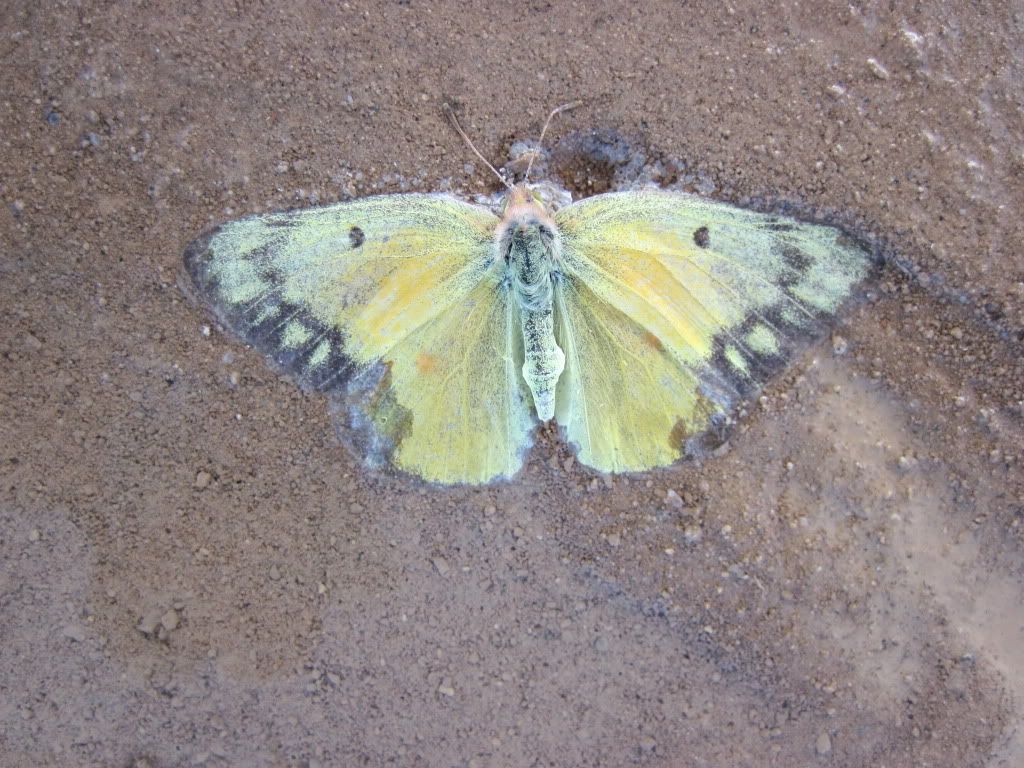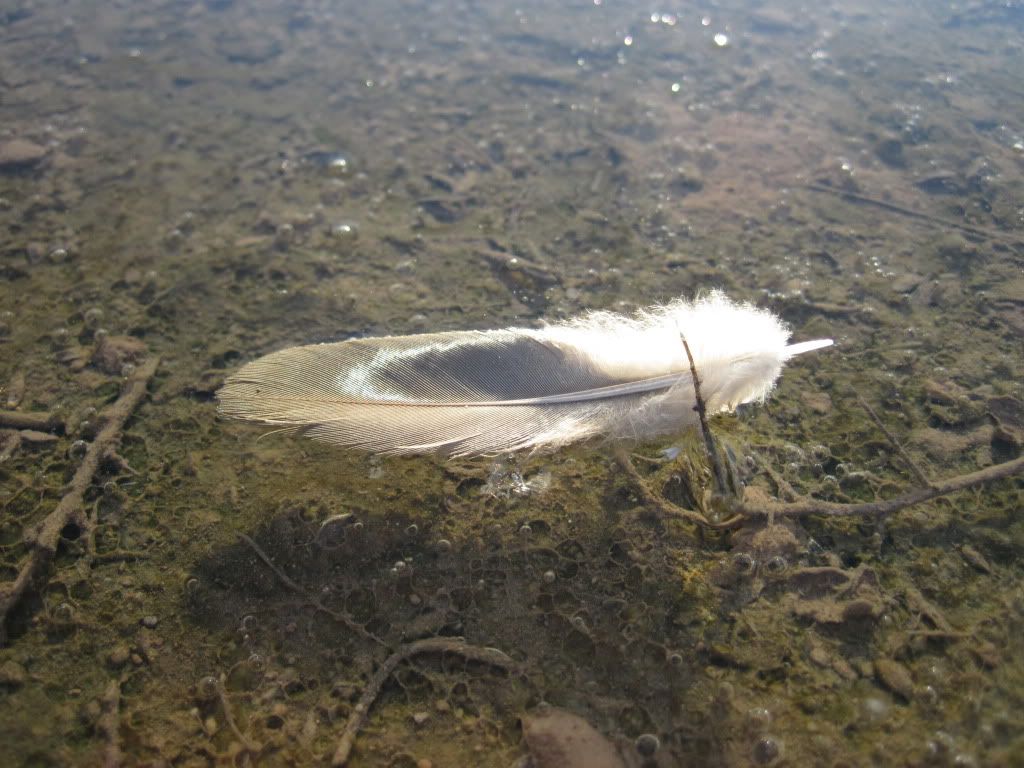 Tracks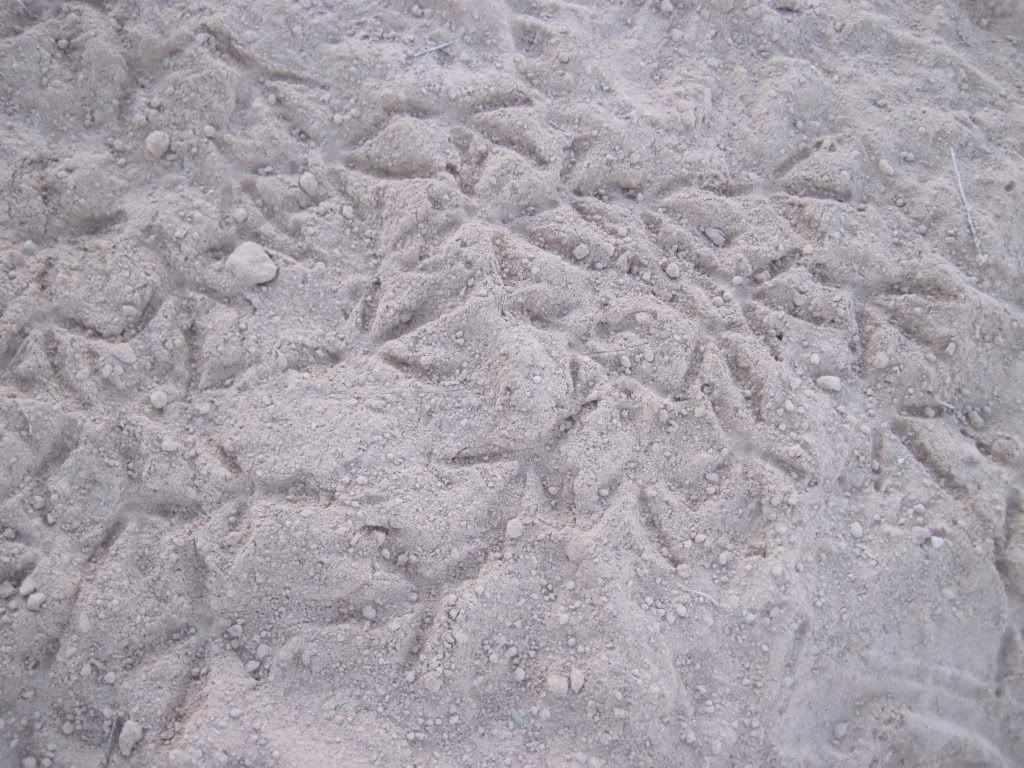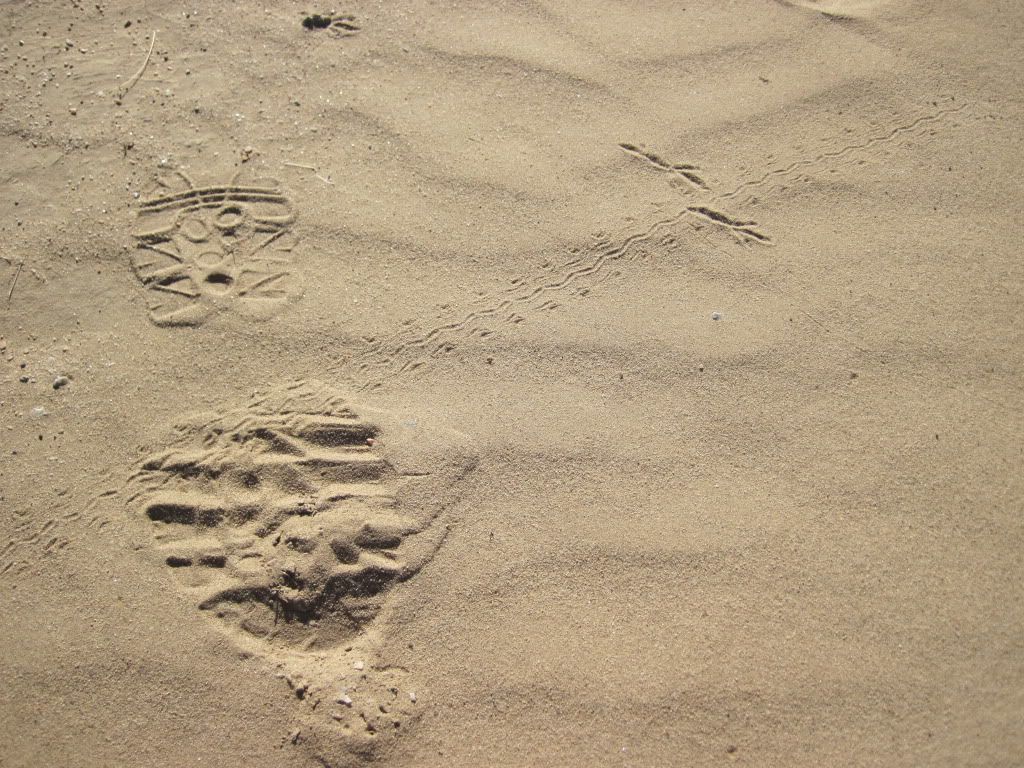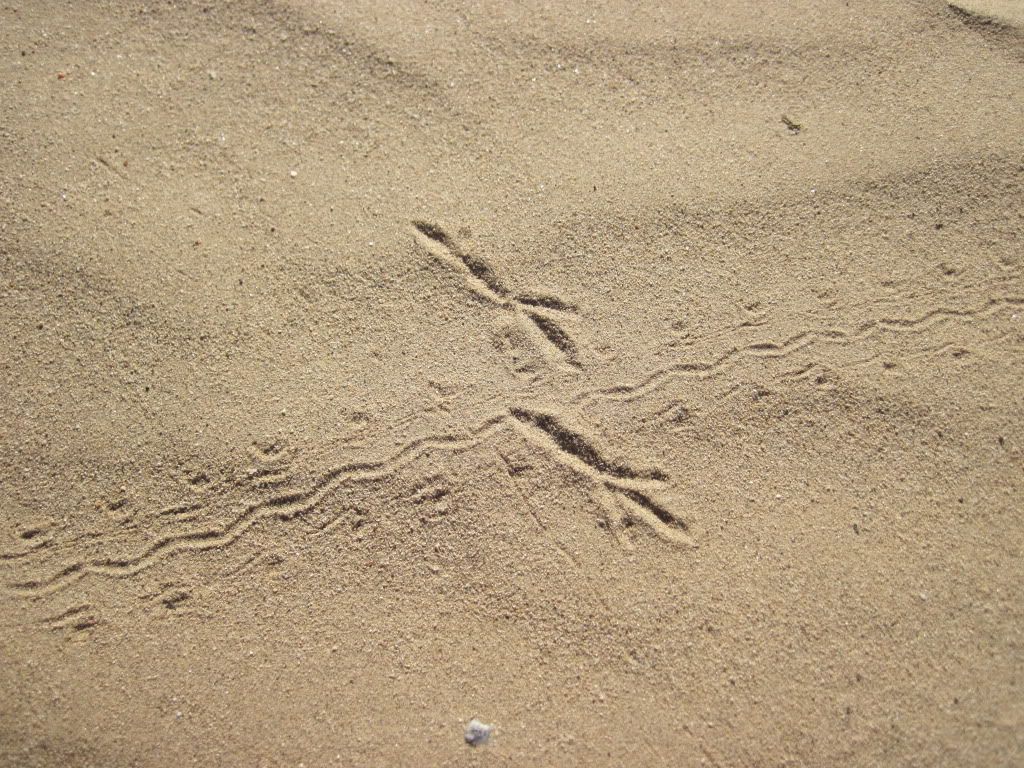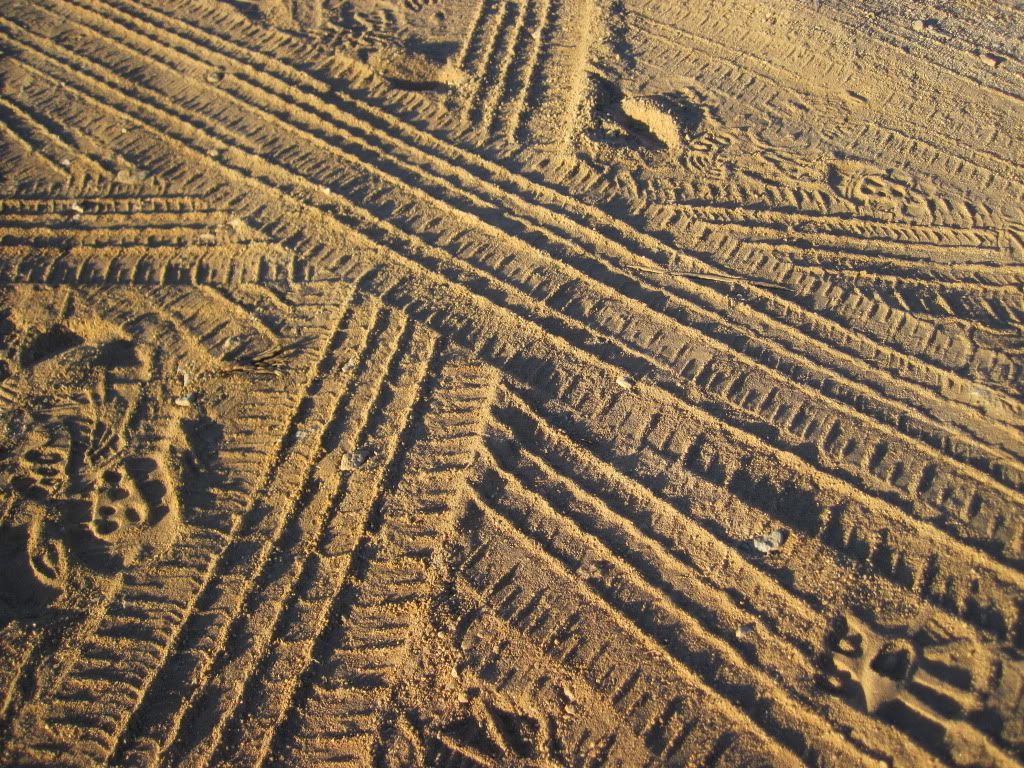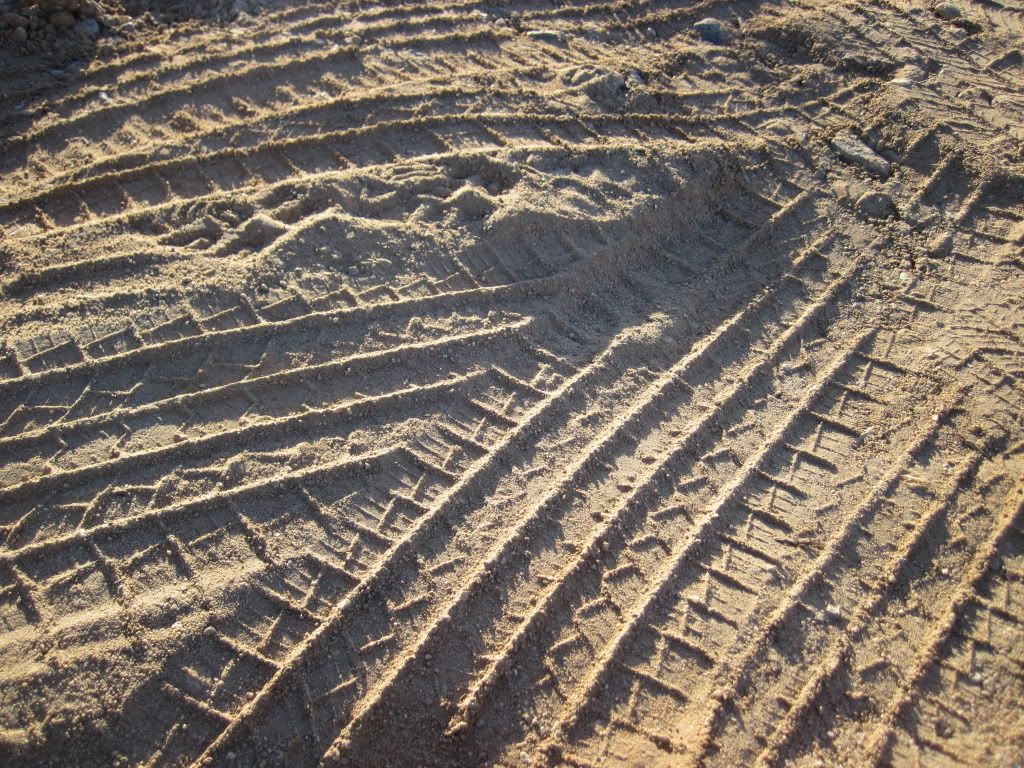 Mourning Dove (Zenaida macroura)
tail feather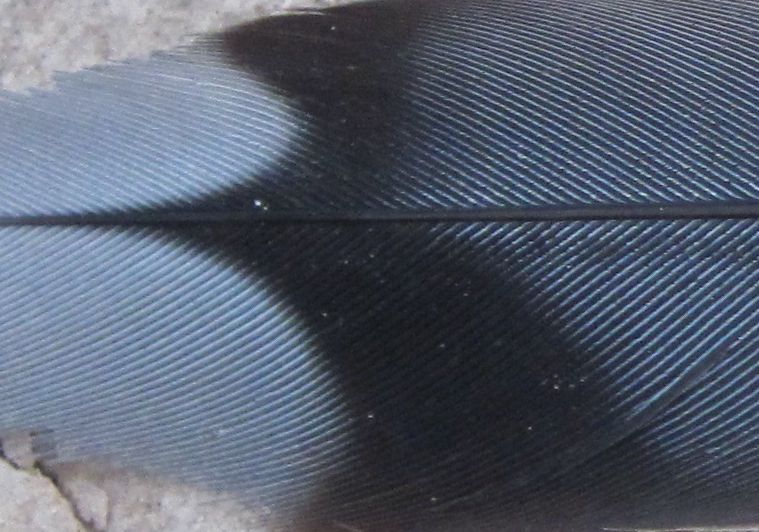 Sleepy Orange (Eurema [Abaeis] nicippe)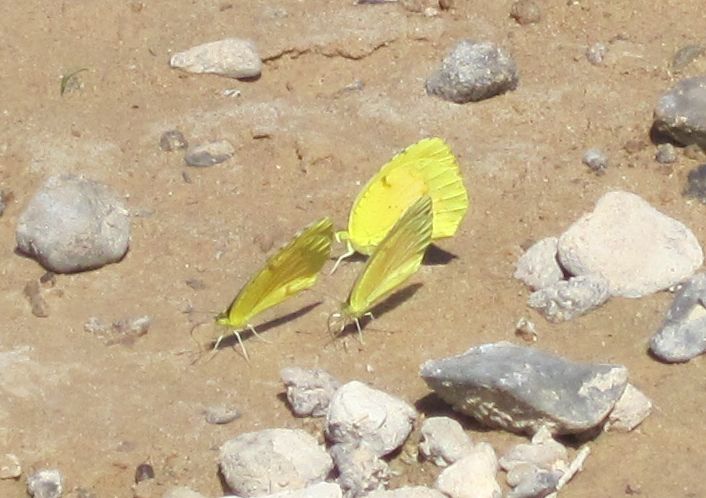 Desert Black Swallowtail (
Papilio polyxenes coloro
)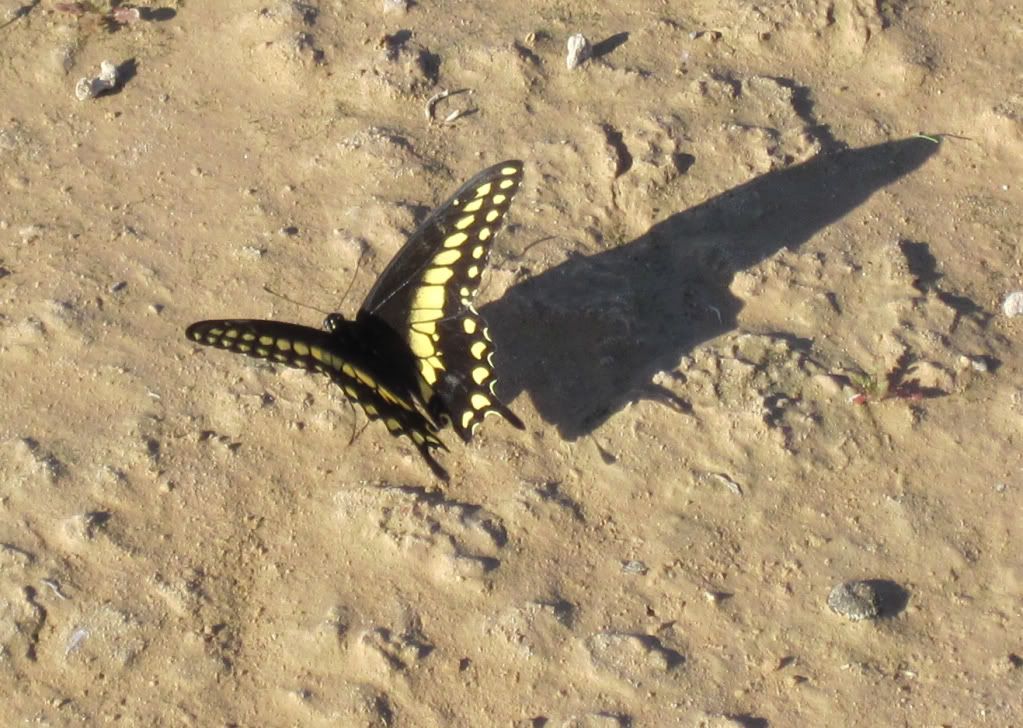 Skunk or badger skull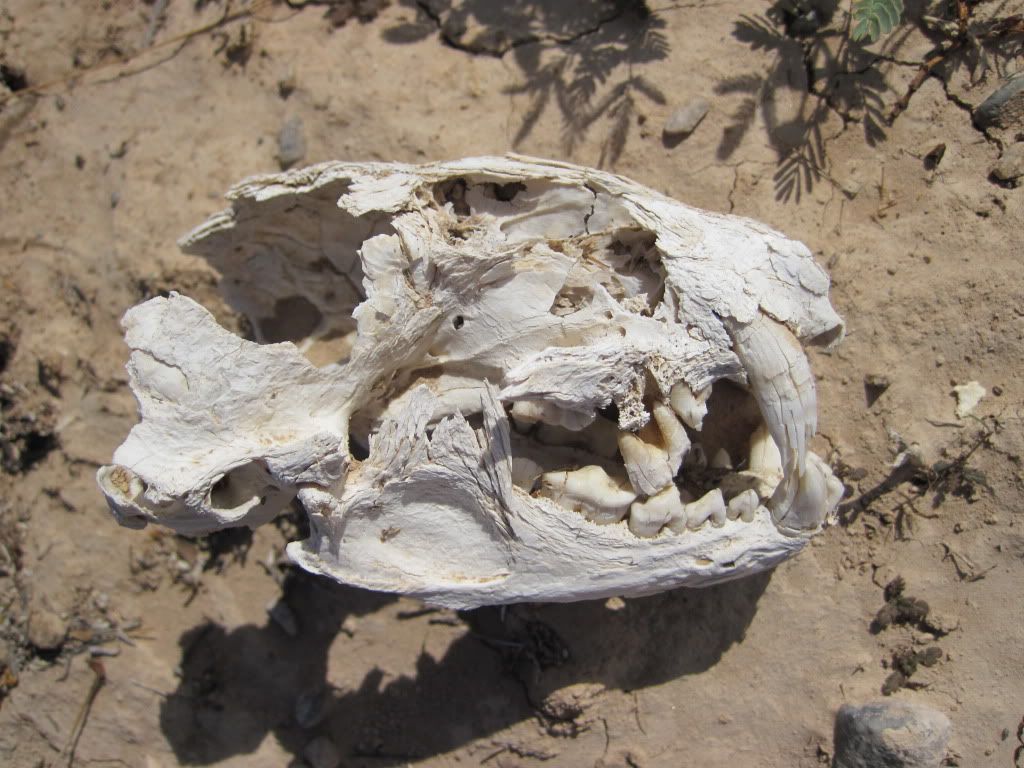 Old roadmap?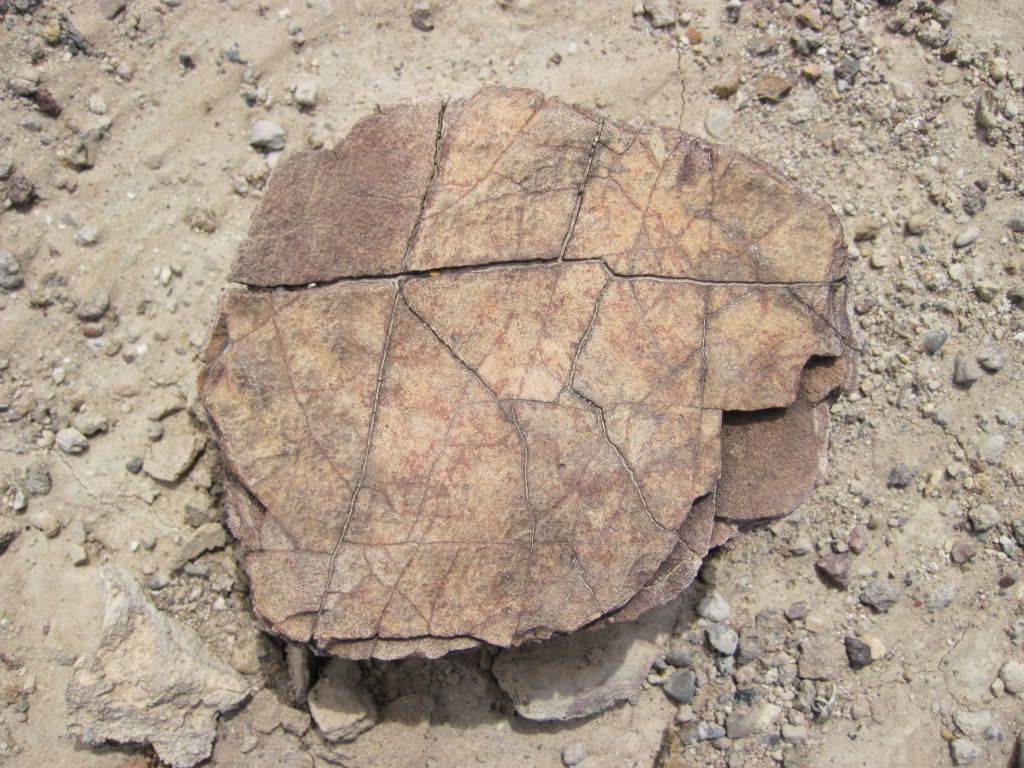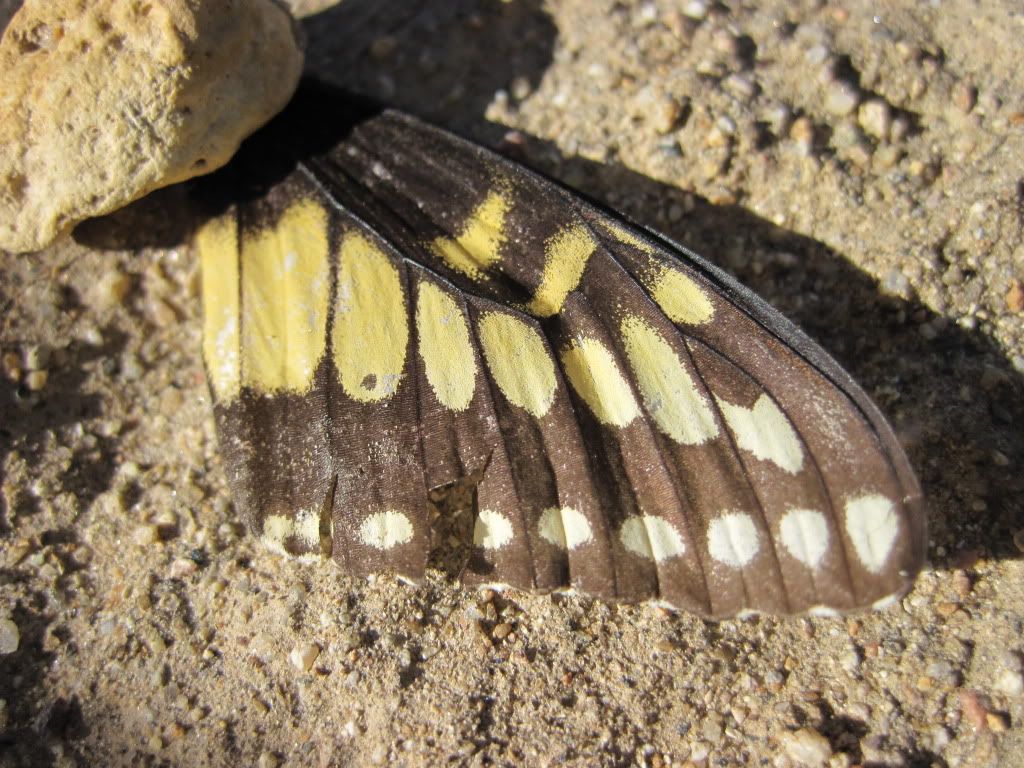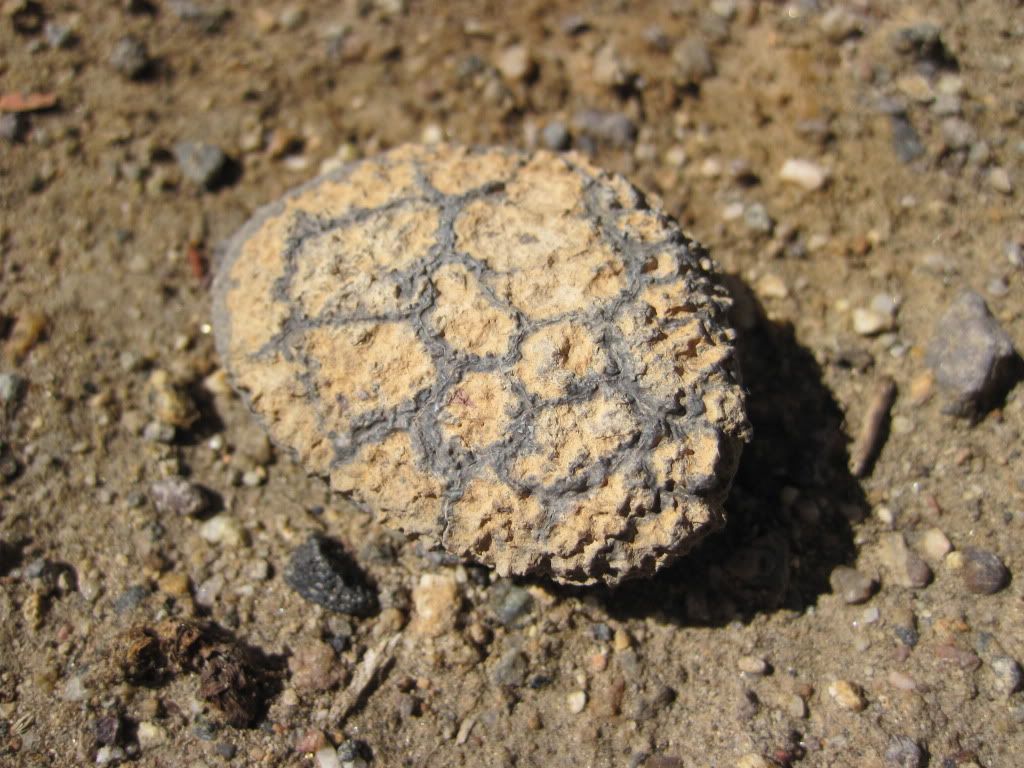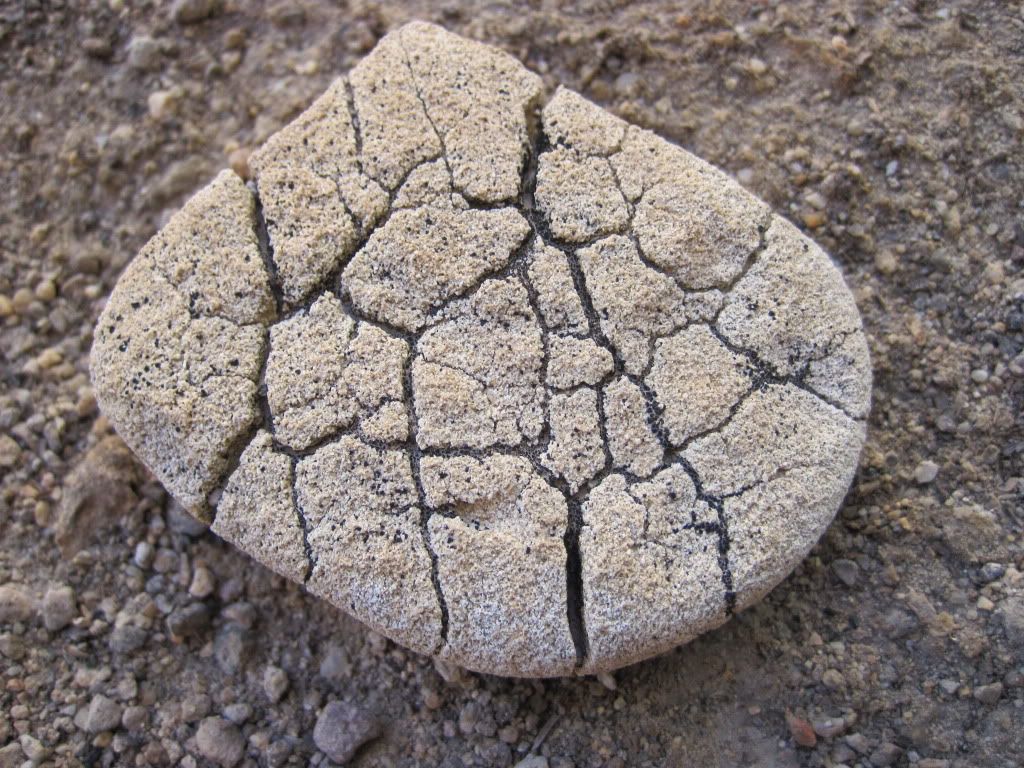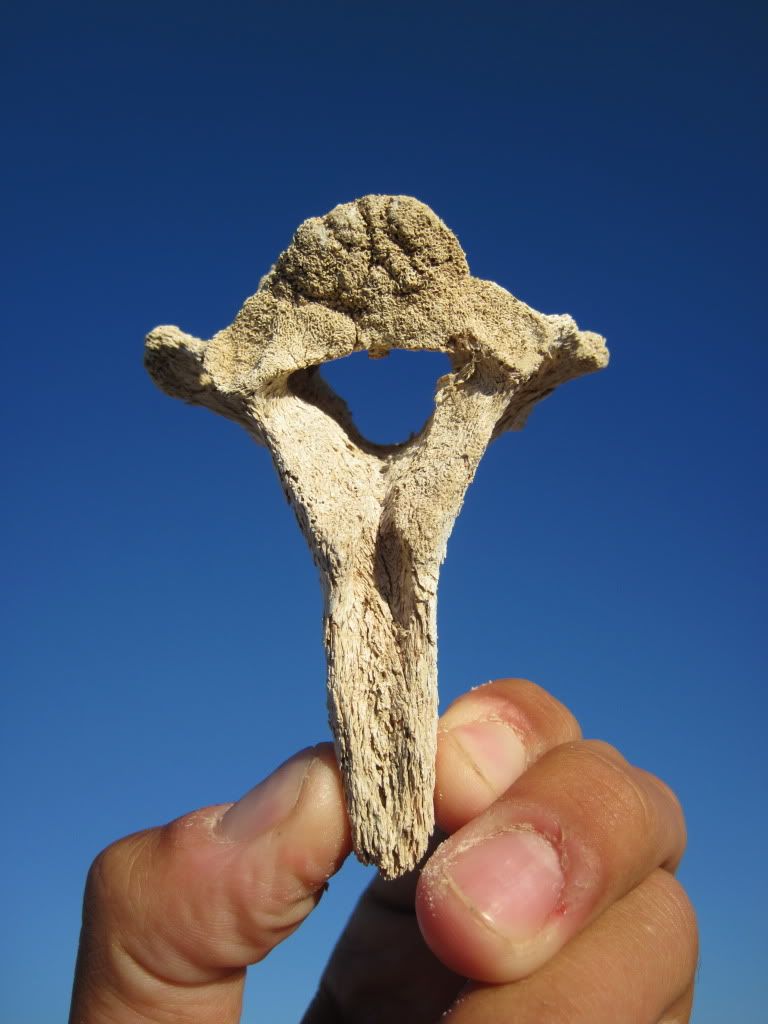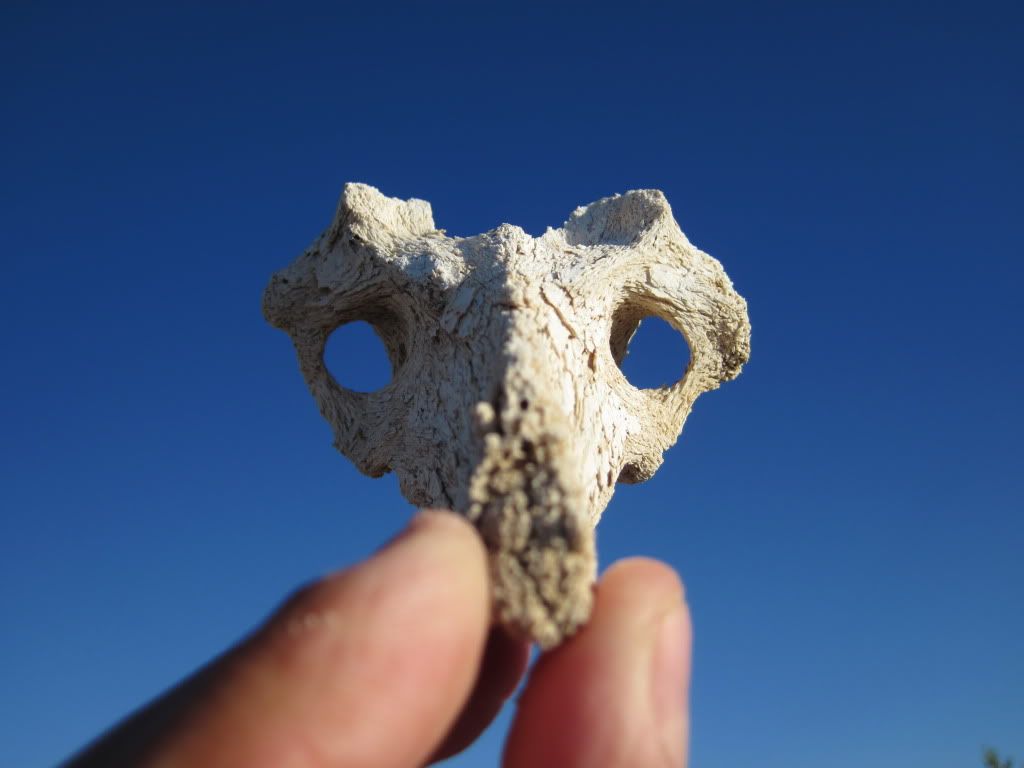 White-lined Sphinx (Hyles lineata)
caterpillar. The larvae of this species are highly variable in coloration and pattern.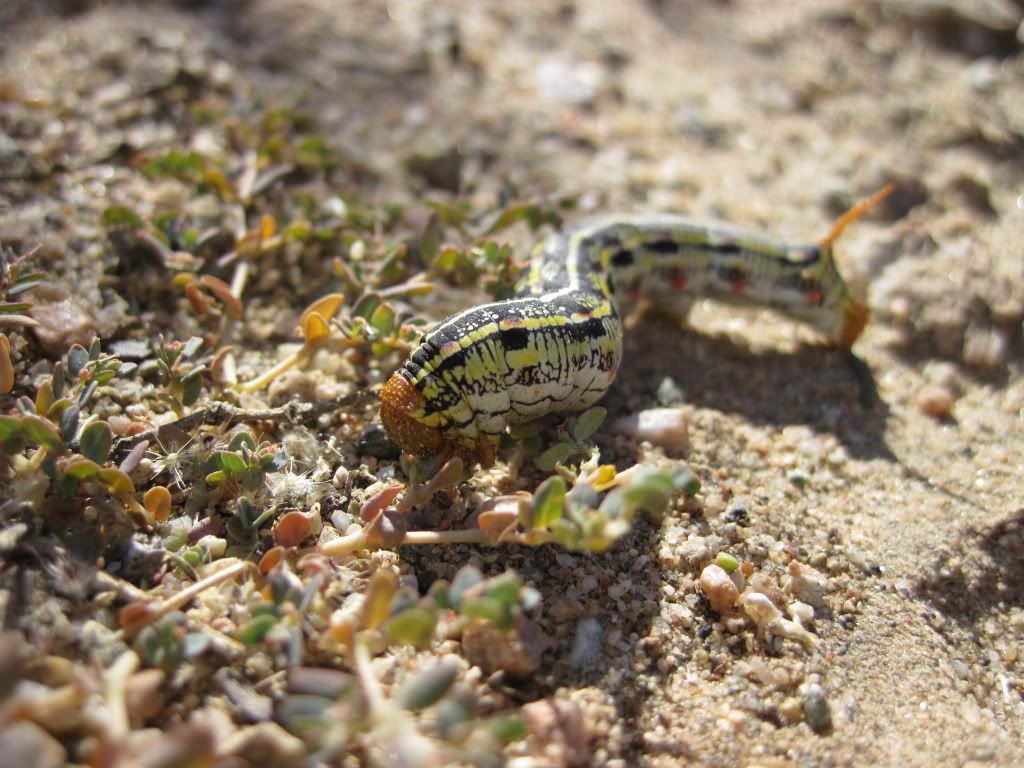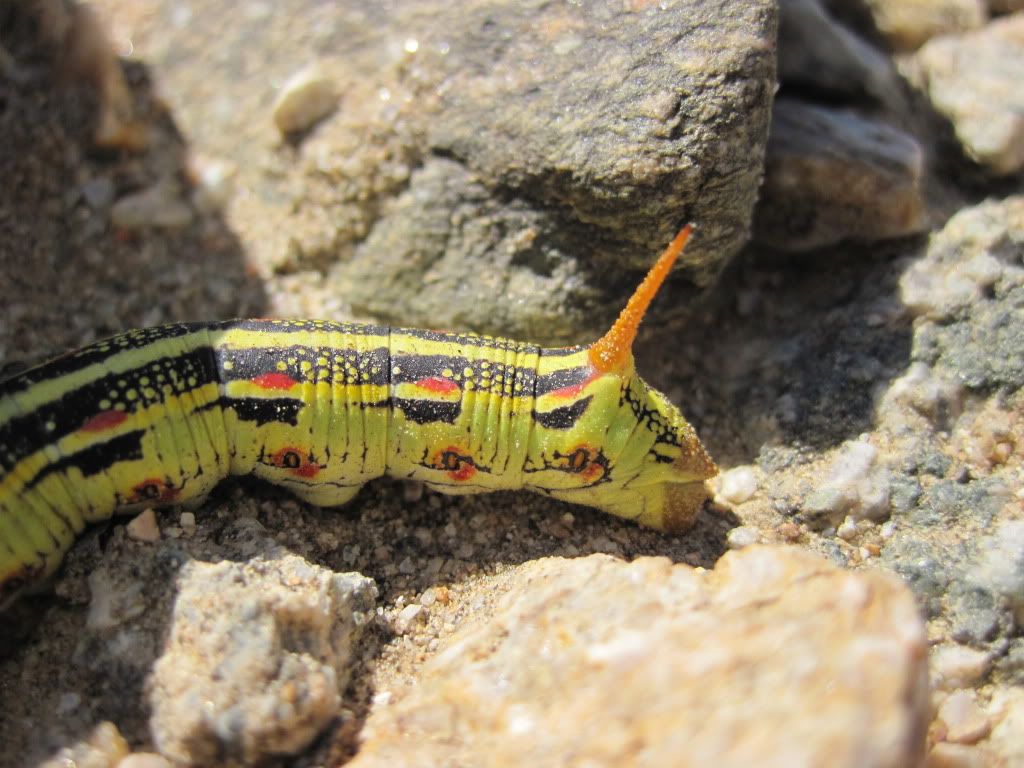 Pupa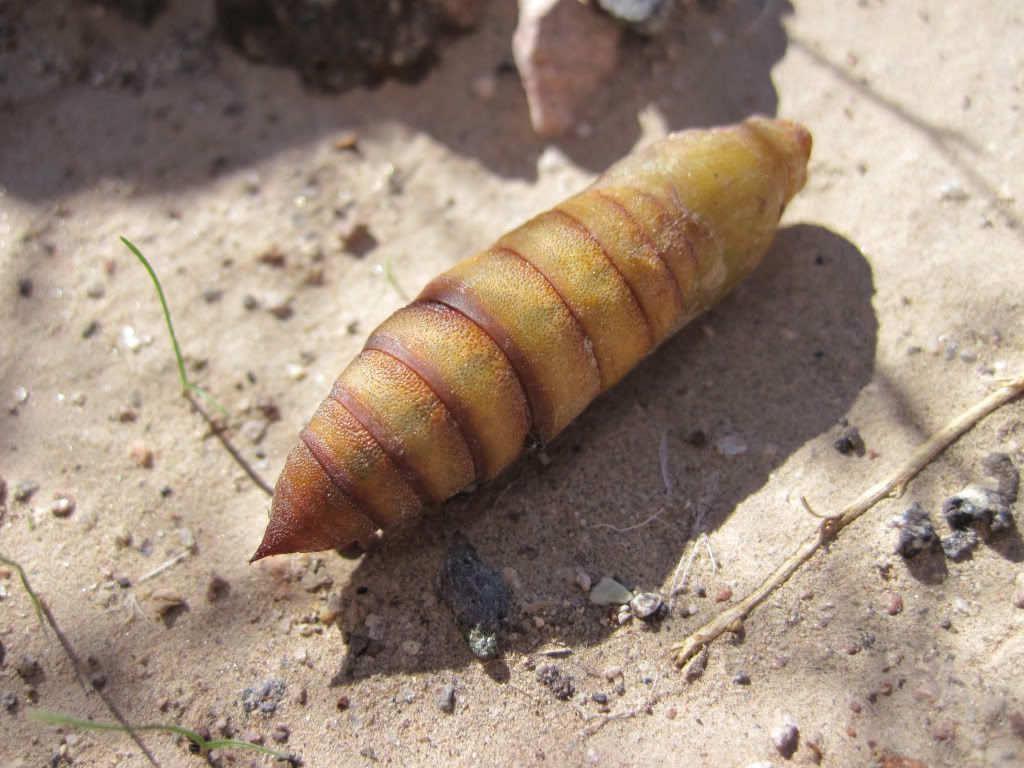 Adult moth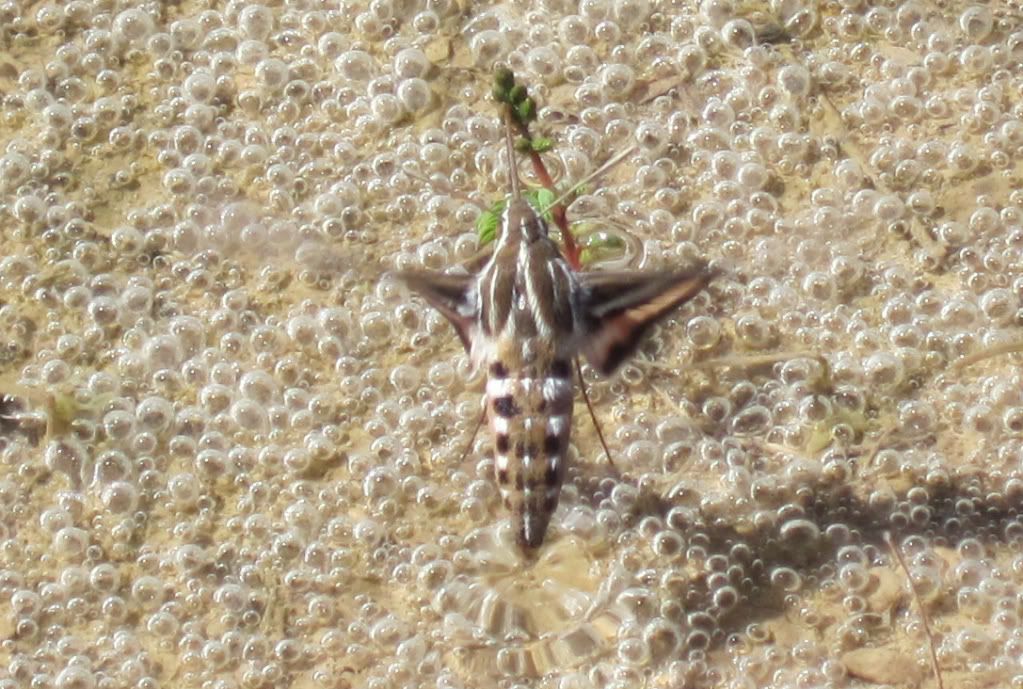 Juvenile
Desert Woodrat (Neotoma lepida)
in a nest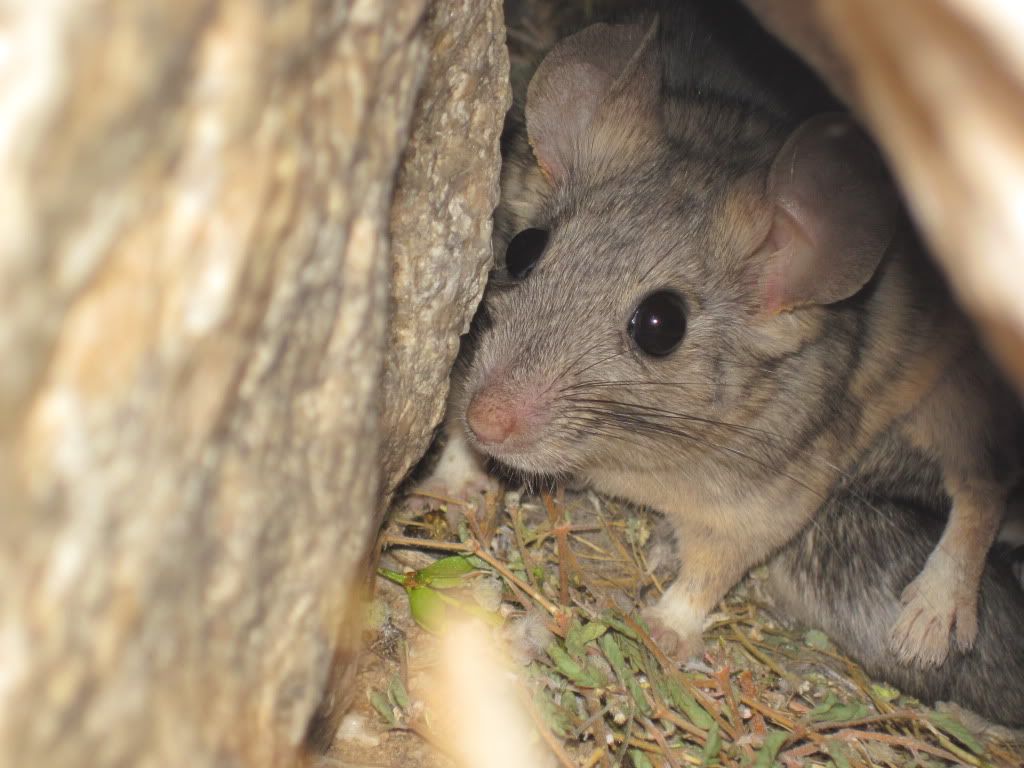 Desertshrub Spider (
Diguetia
sp.)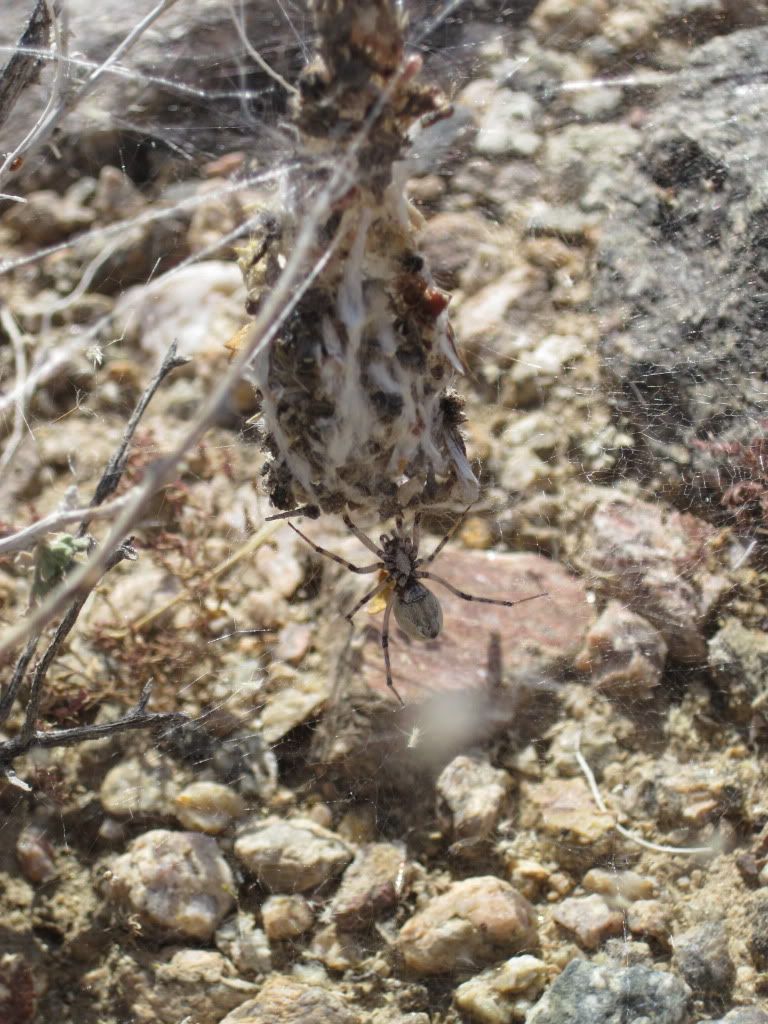 Desert Encruster Termites (
Gnathamitermes
sp.)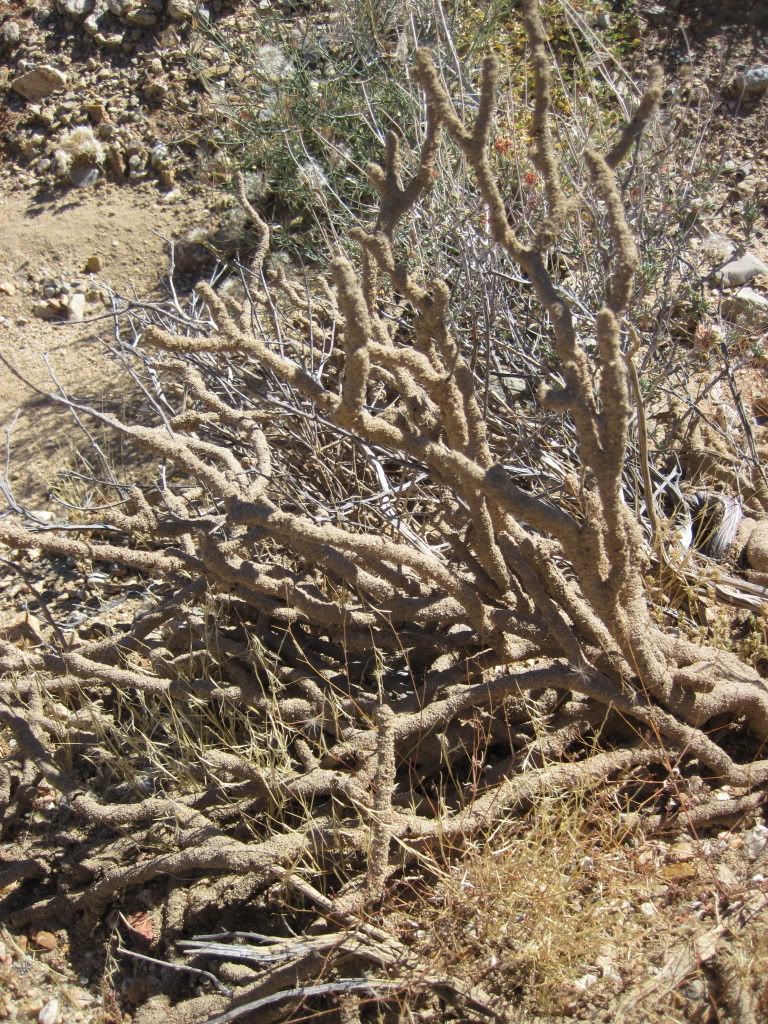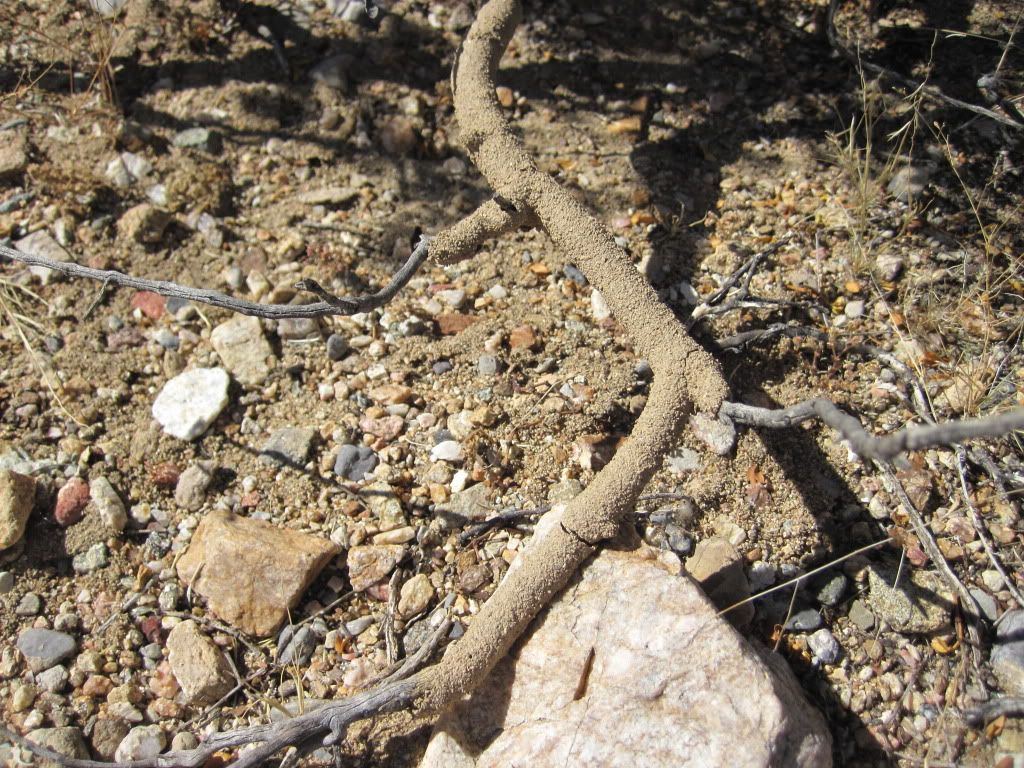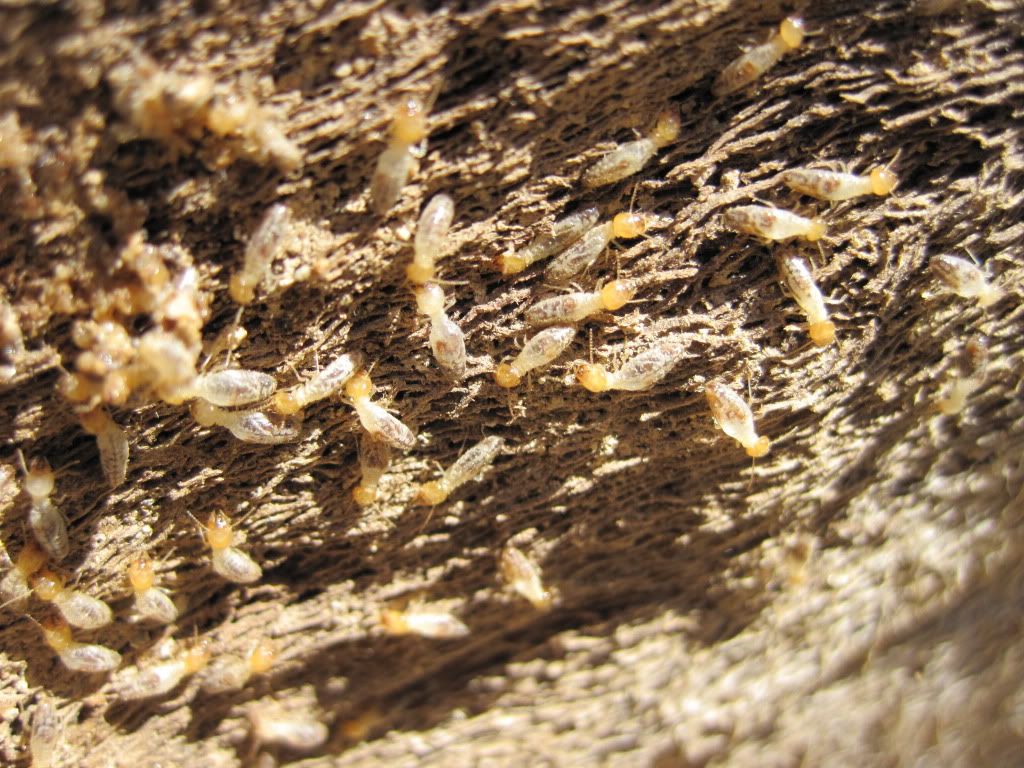 Little tortoise in a little burrow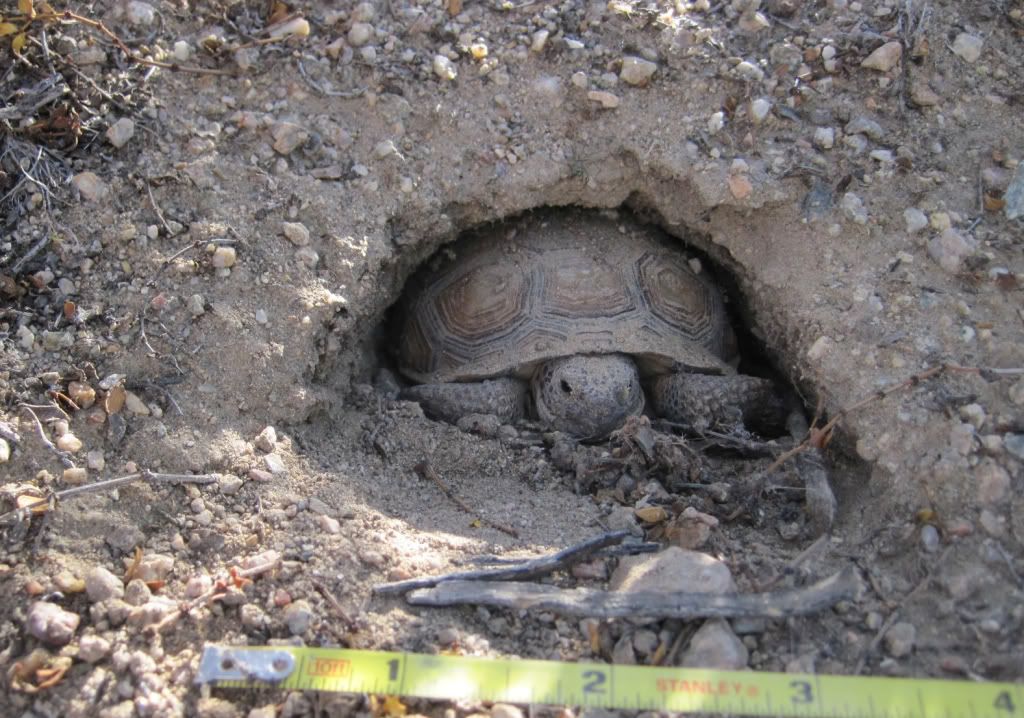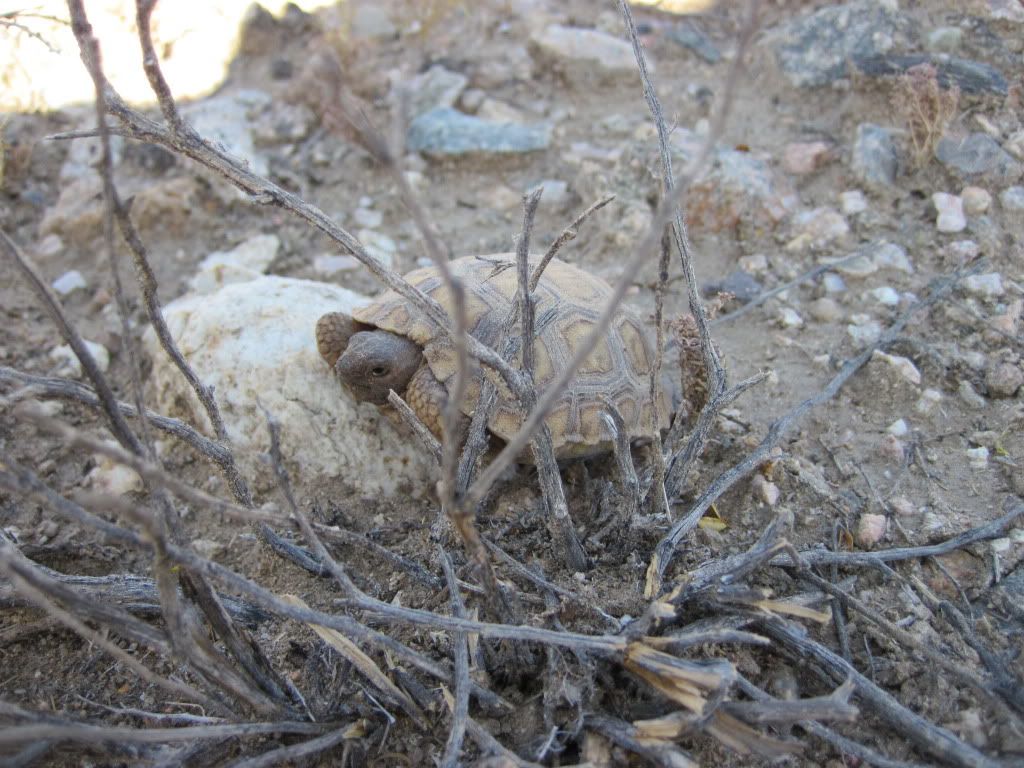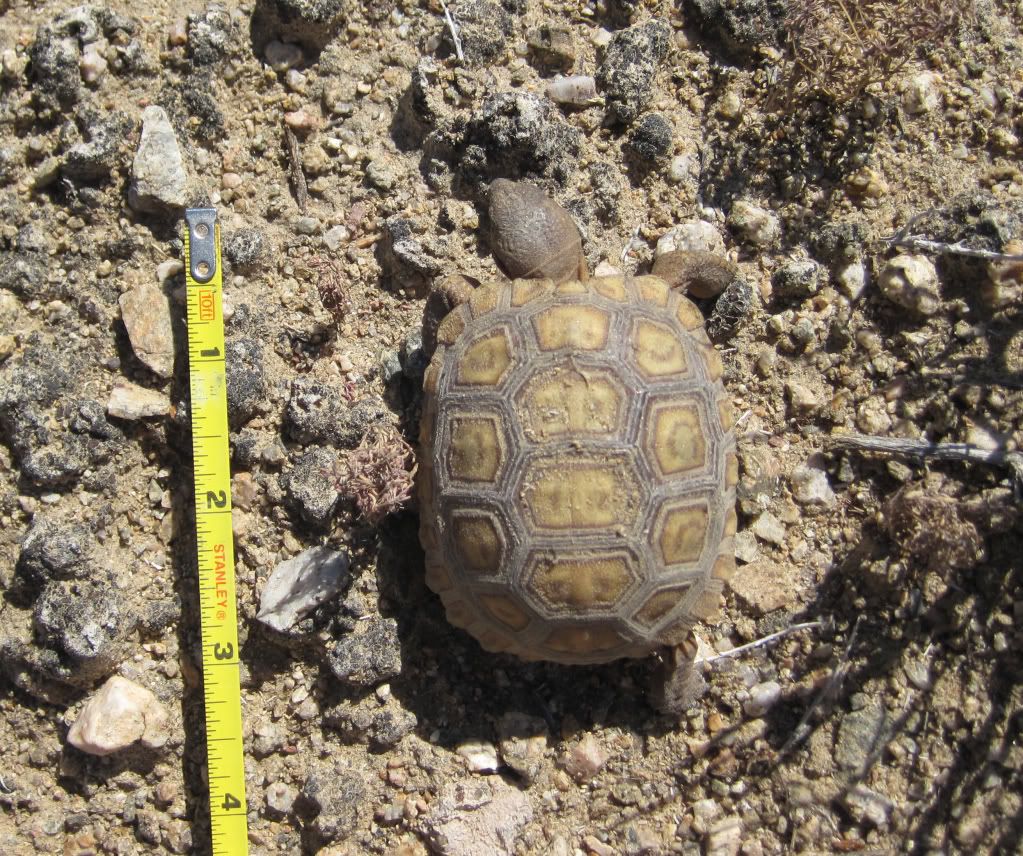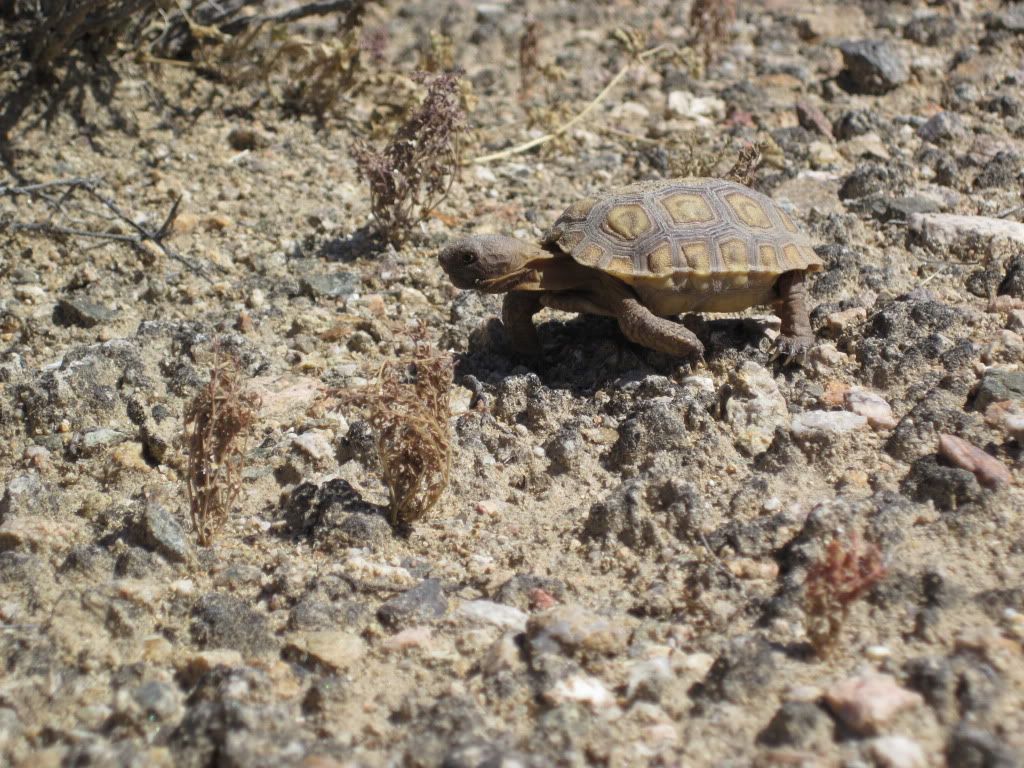 Say's Stink Bug (
Chlorochroa sayi
)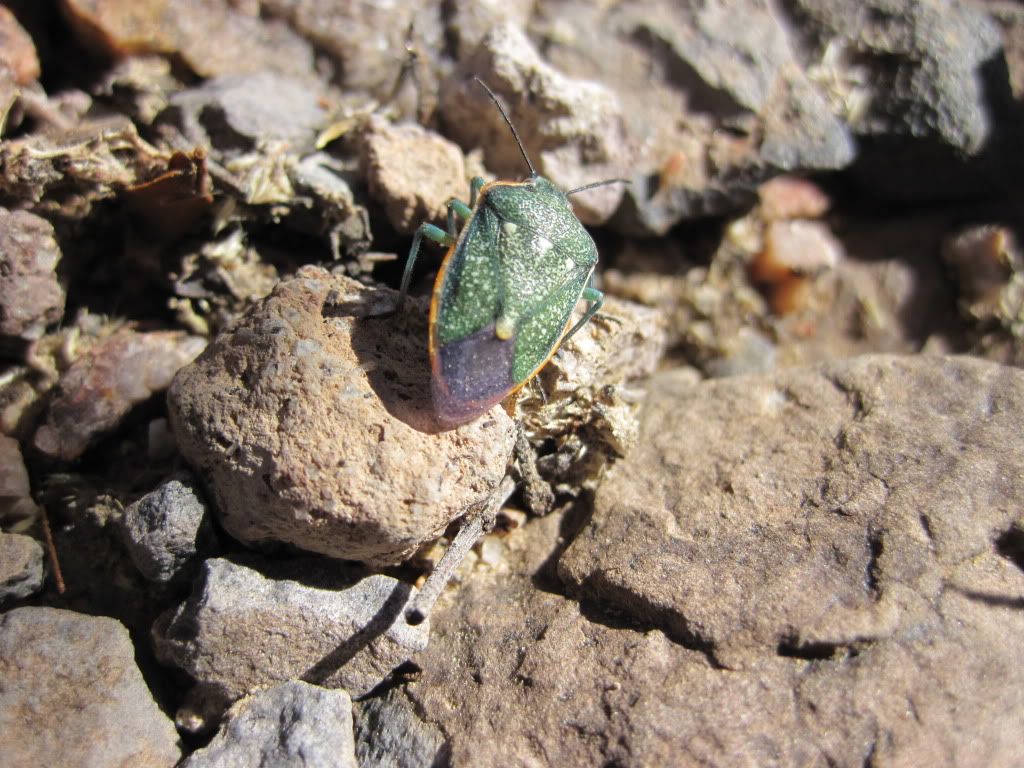 Long-nosed Leopard Lizard (Gambelia wislizenii)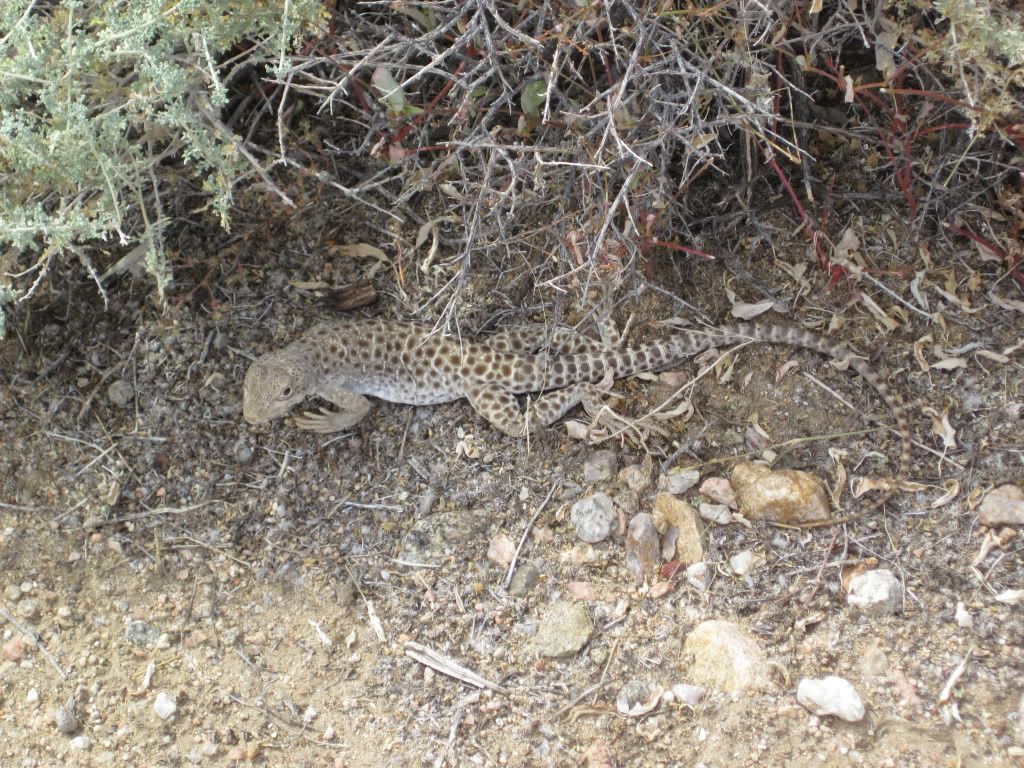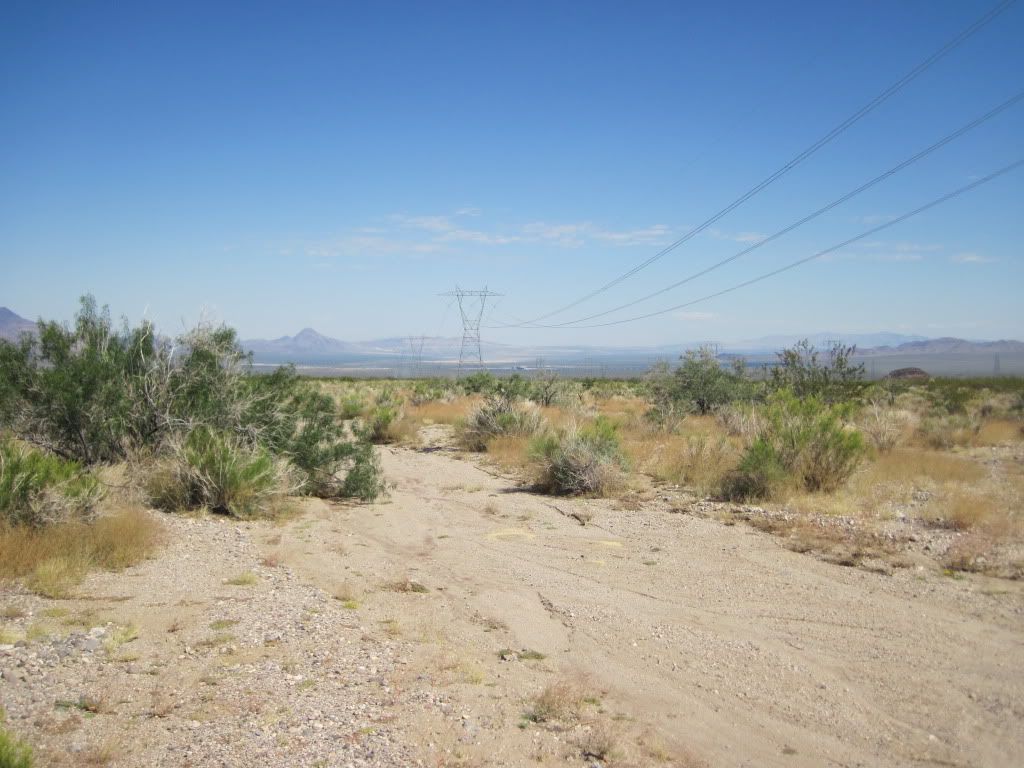 Coyote Melon (Cucurbita palmata)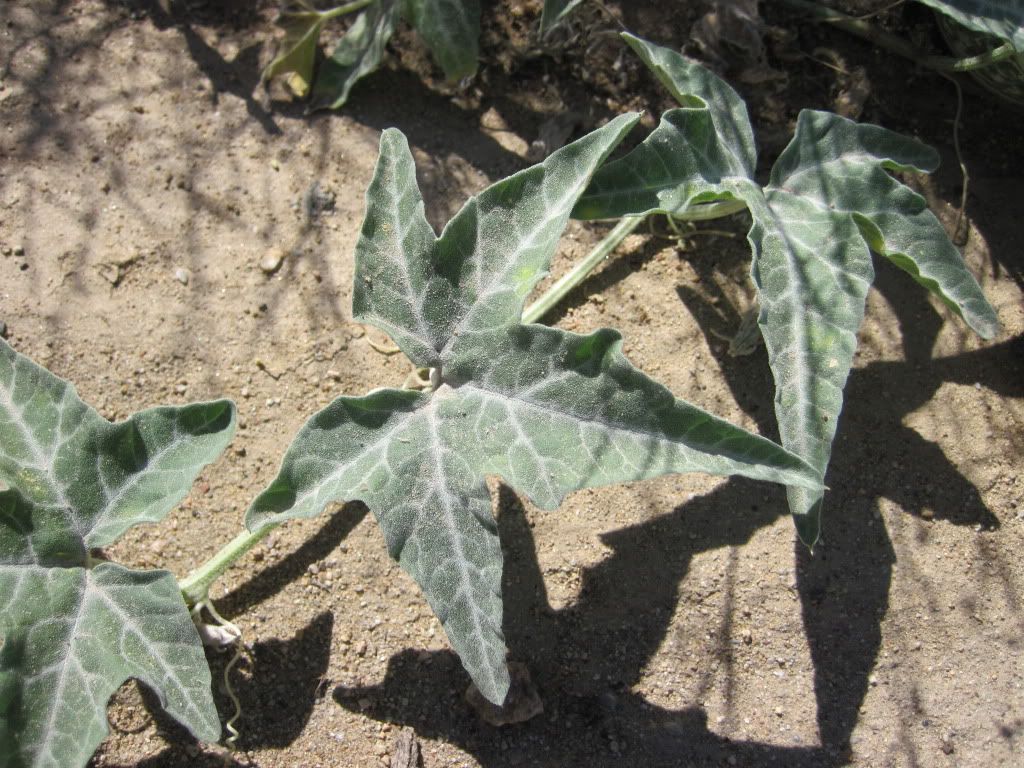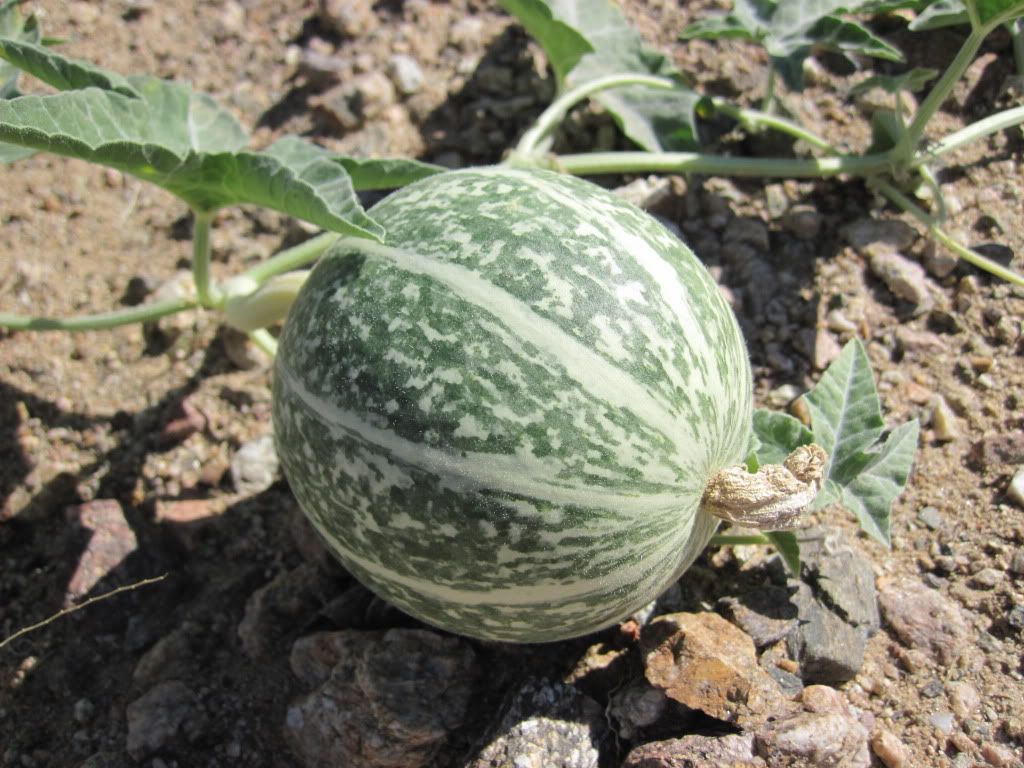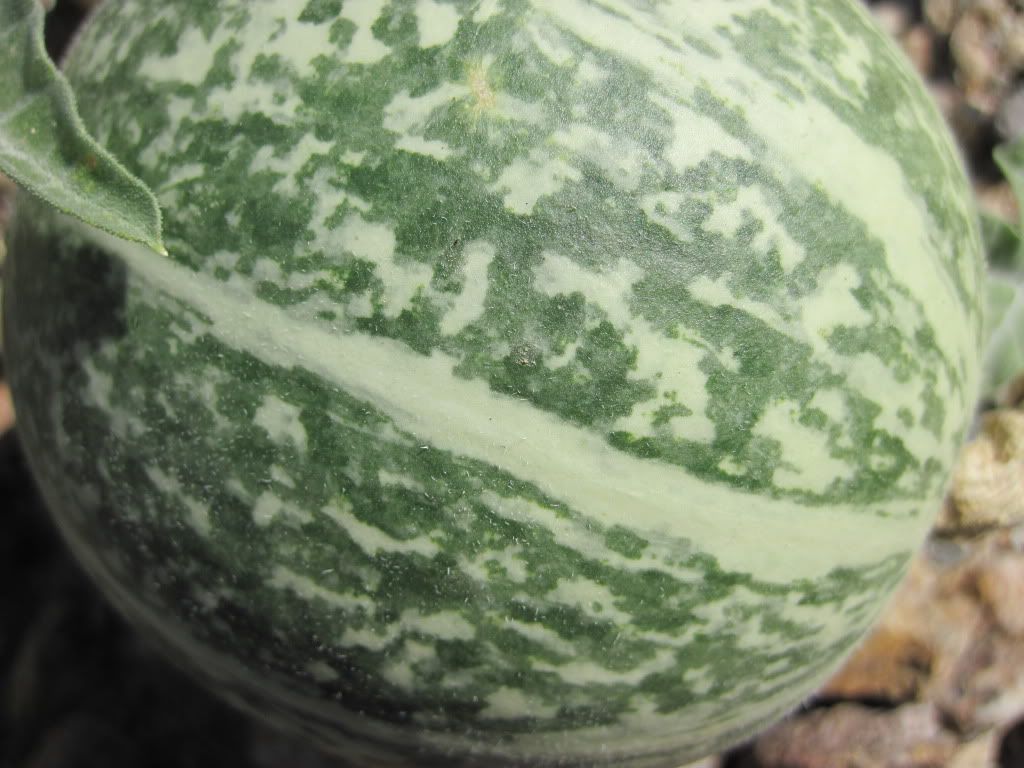 Male
Sagebrush Checkerspot (Chlosyne acastus)
First
Desert Glossy Snake (Arizona elegans eburnata)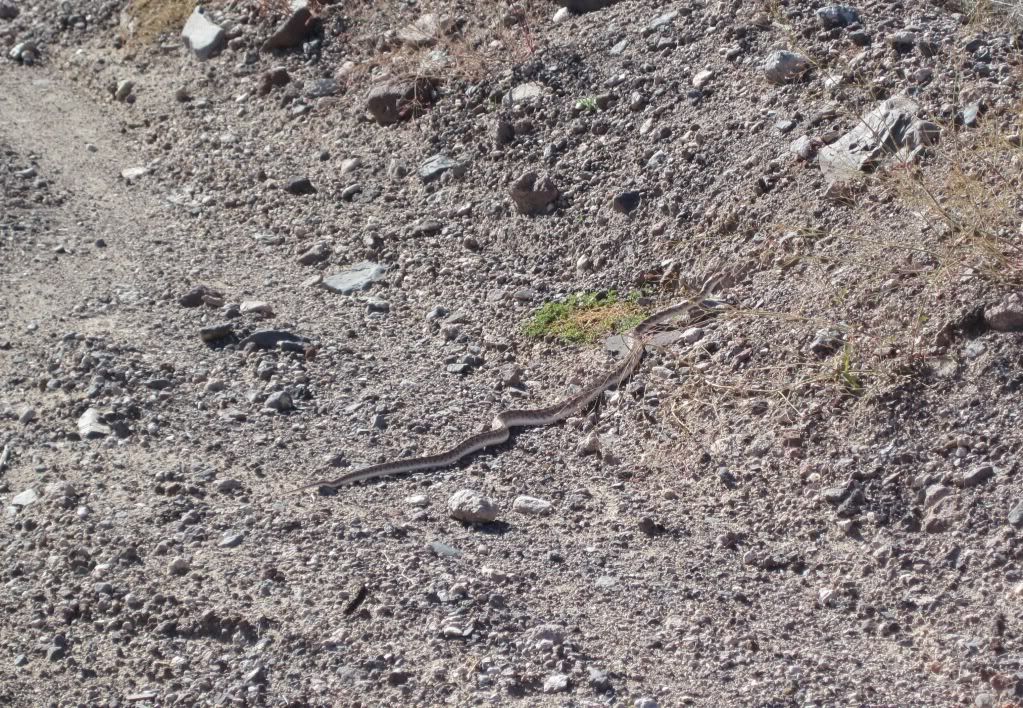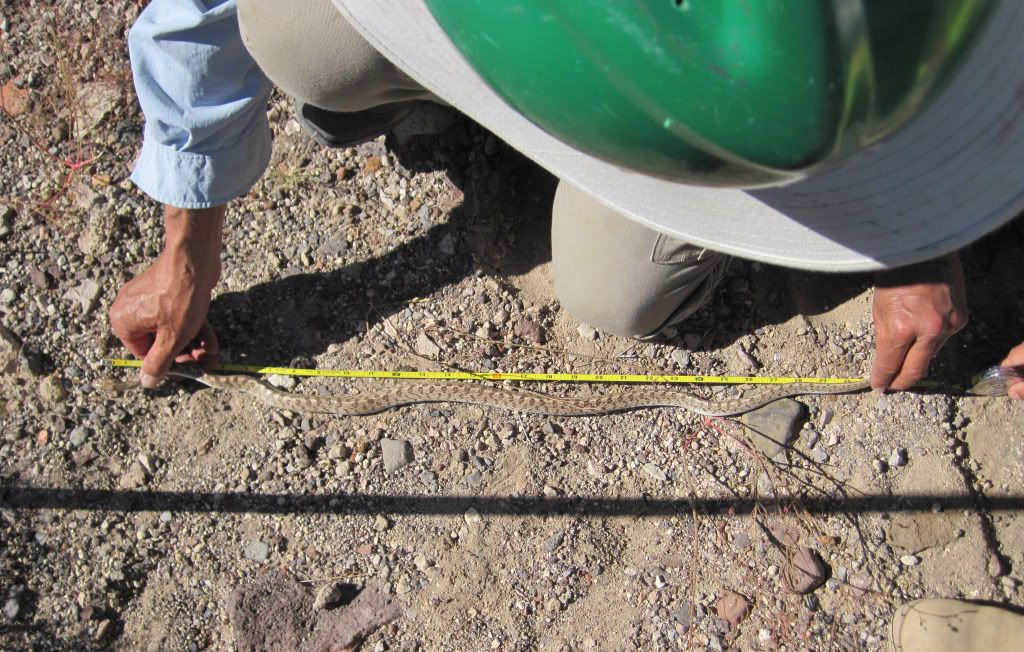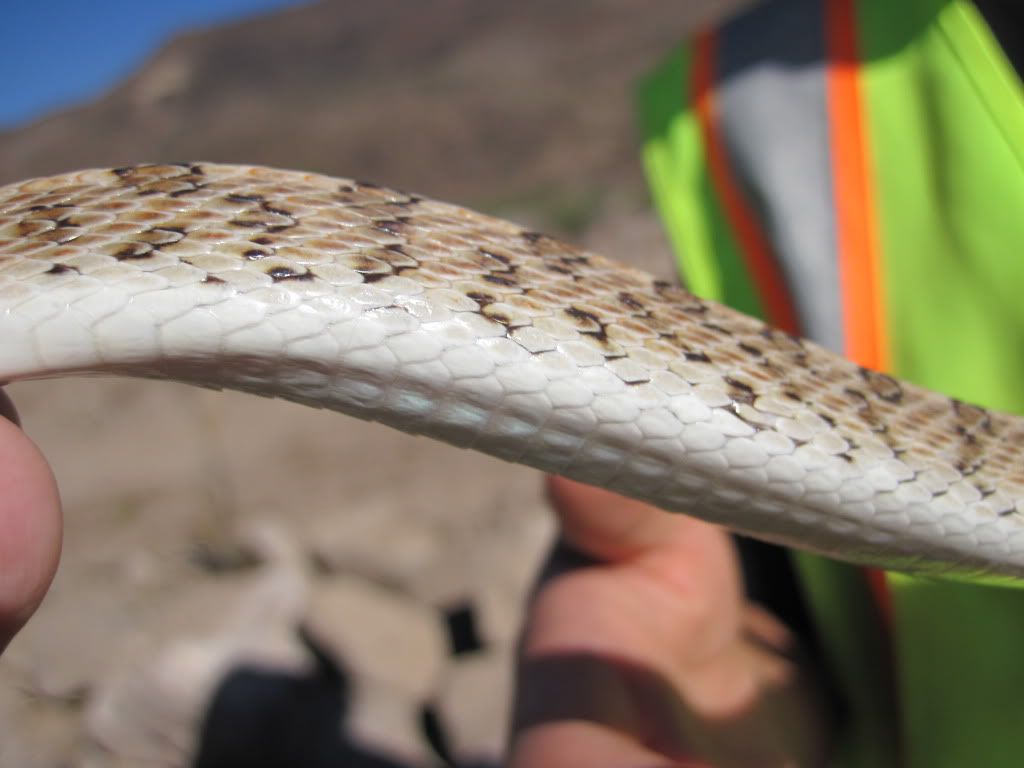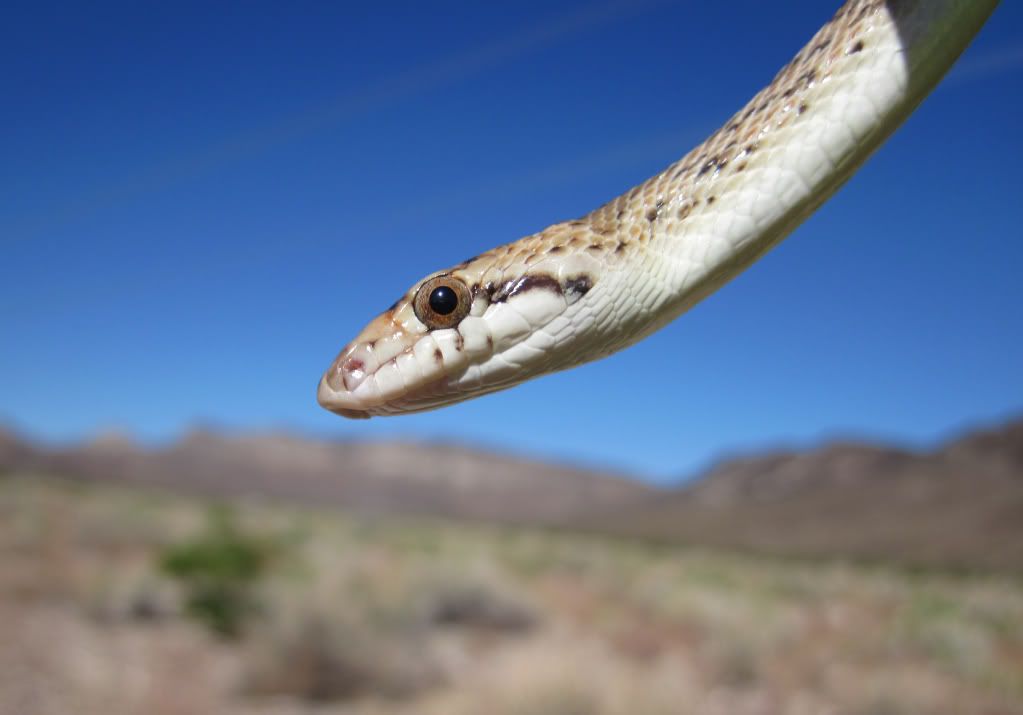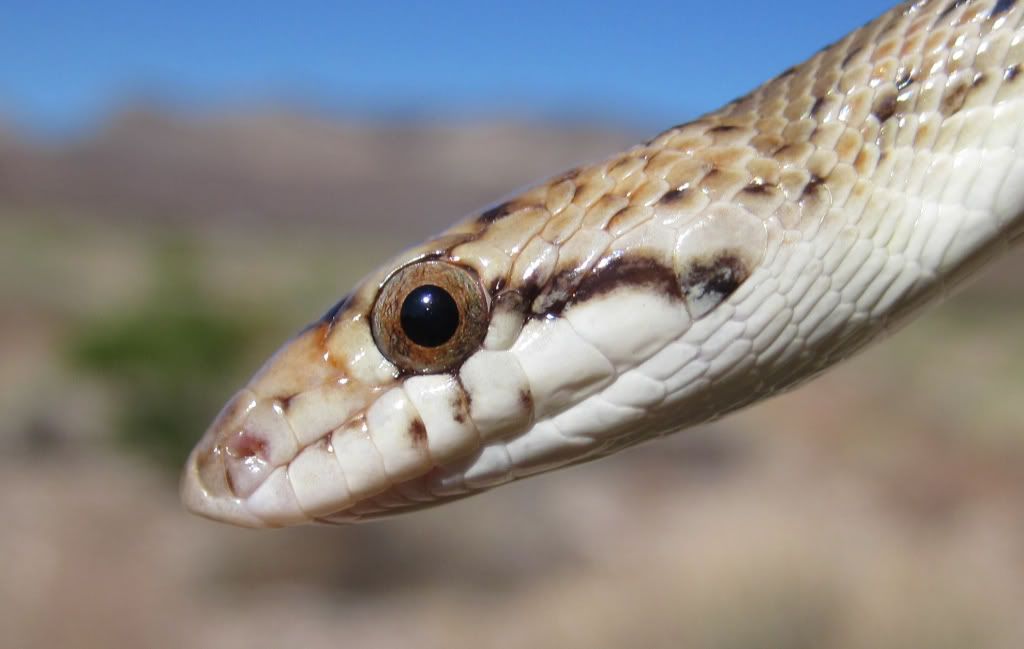 Apache Jumper (Phidippus apacheanus)
. Like many species in this genus, this spider is a mutilid wasp (aka "velvet ant") mimic.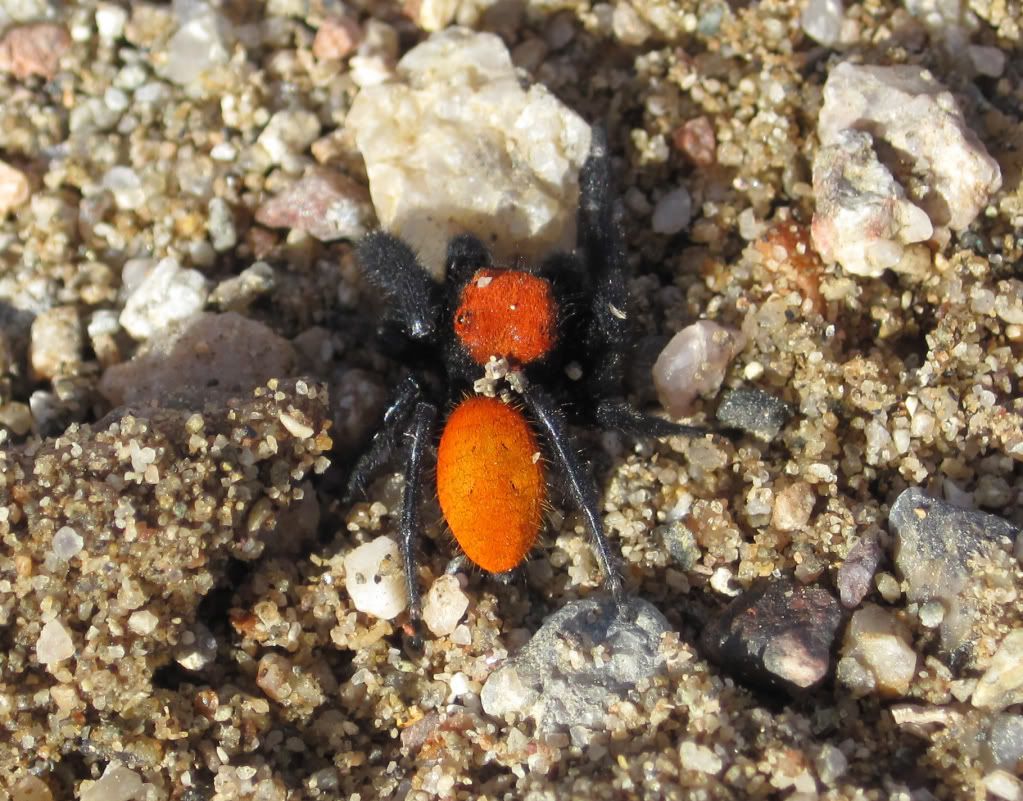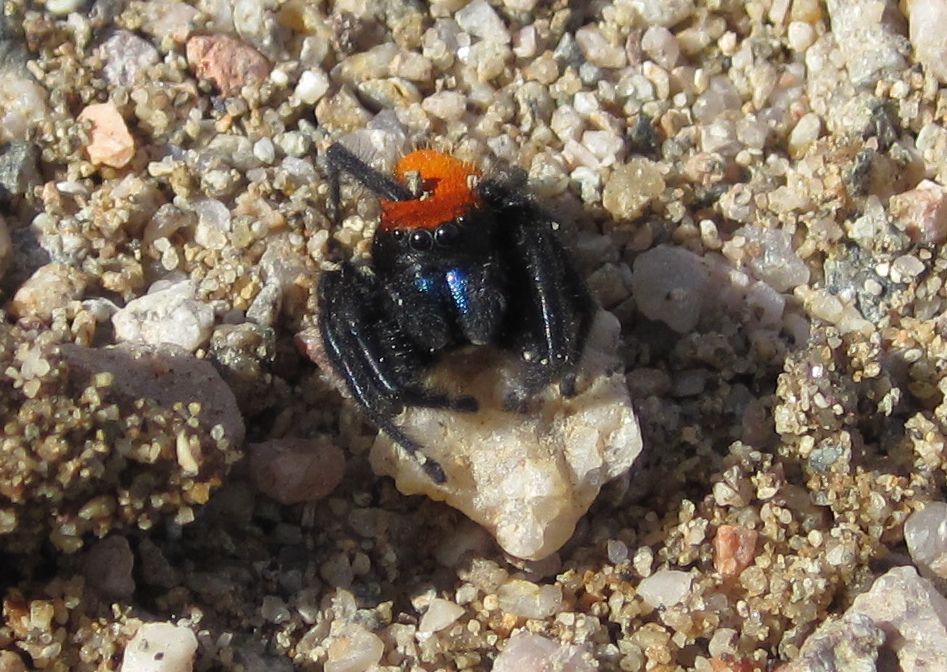 Revenge of the melons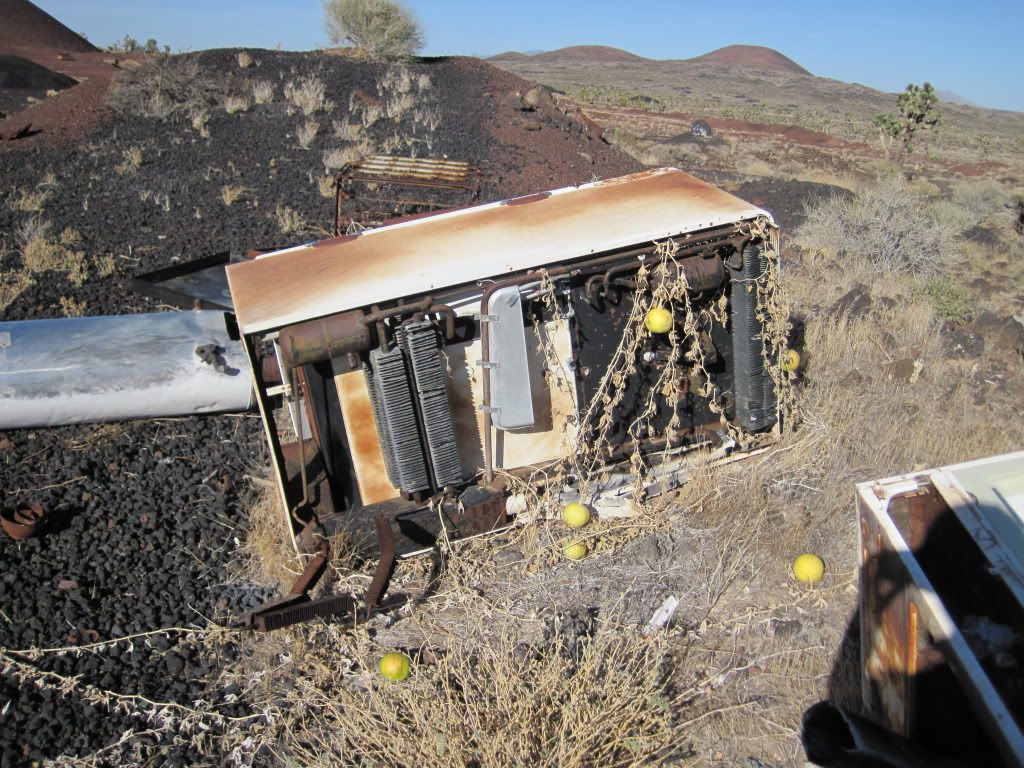 Raptor mummy, possibly a
Barn Owl (Tyto alba)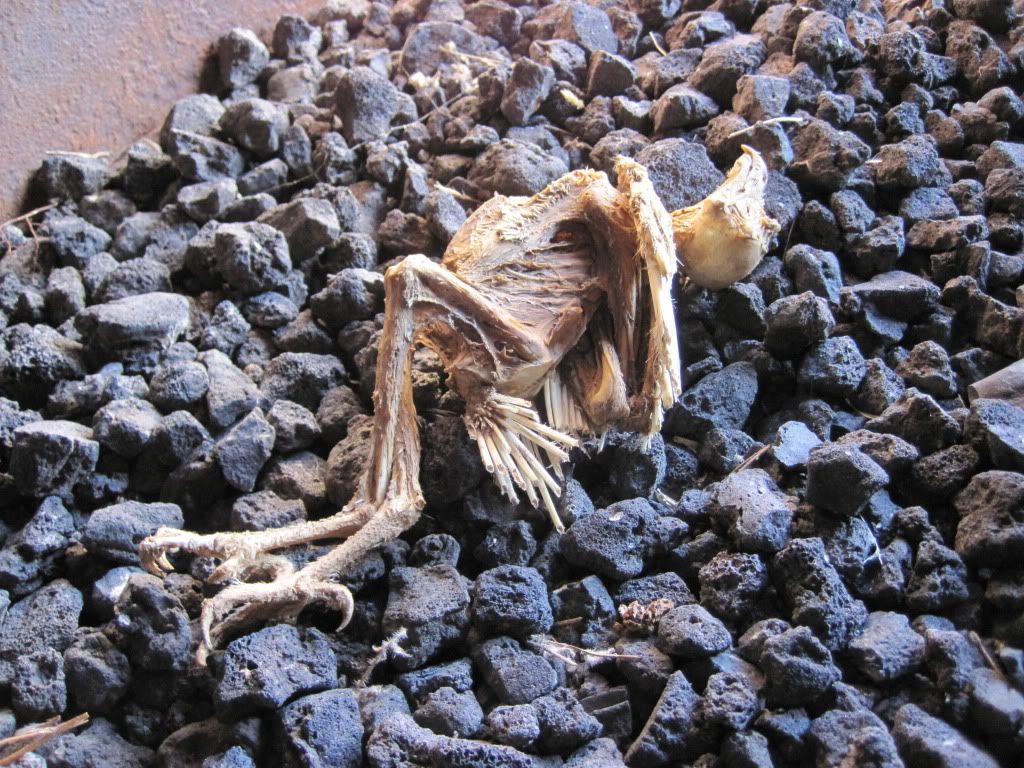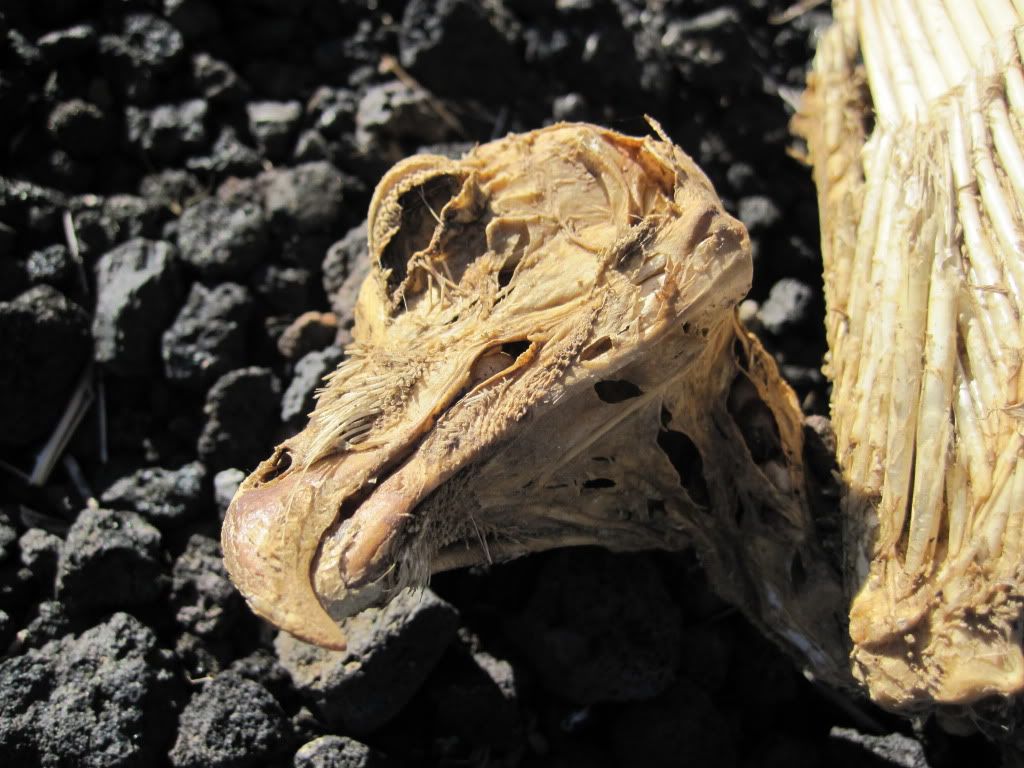 Desert Iguana (Dipsosaurus dorsalis)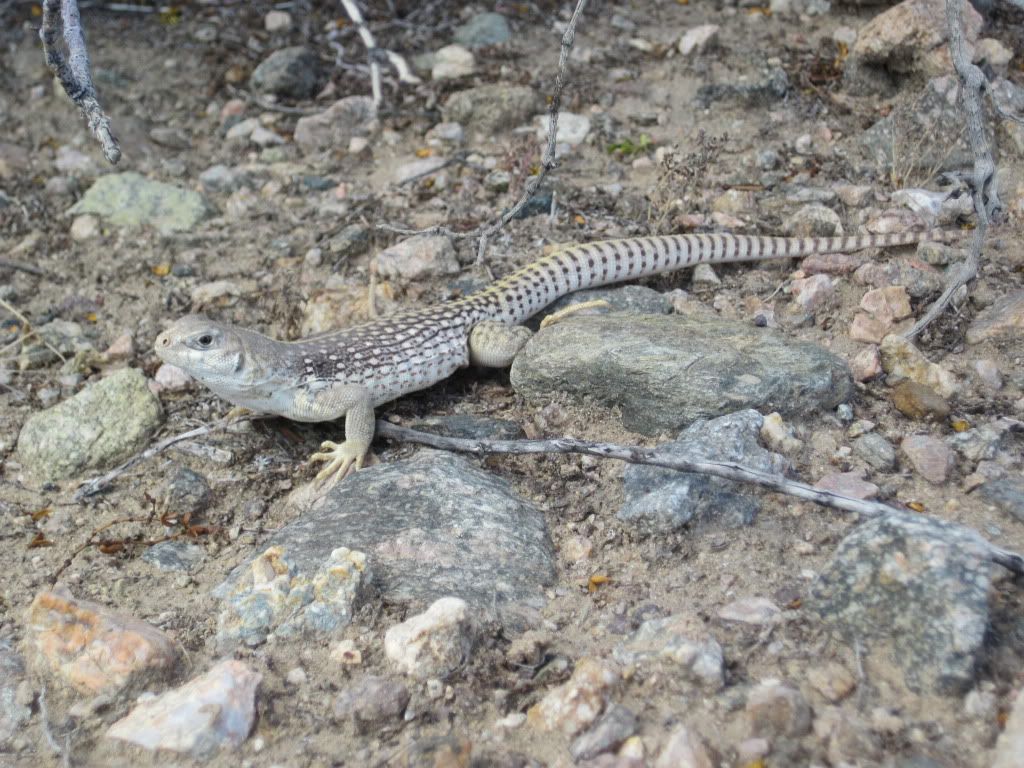 "dei ex machina"

Fossil fuel for blood
A prehistoric epoch, reincarnate
Biomimetic behemoths
of painted steel
and rubber wheels

Strong and clumsy, mostly
but capable of grace
In the right hands, at times,
distinction is erased

Necks extend, metallic jaws agape
Coughing, wheezing
Spiral proboscises drill
and talons pierce
the Earth-flesh

In the distant desert valley
Water now replaced
by solar fields
square, photovaultaic lakes

Electric ghosts of Indians
Buzz through the wires above
and towers standing tall
like figures I've known from ancient stone

Maybe Haeckel was right all along,
and these are Frankenstein's Monsters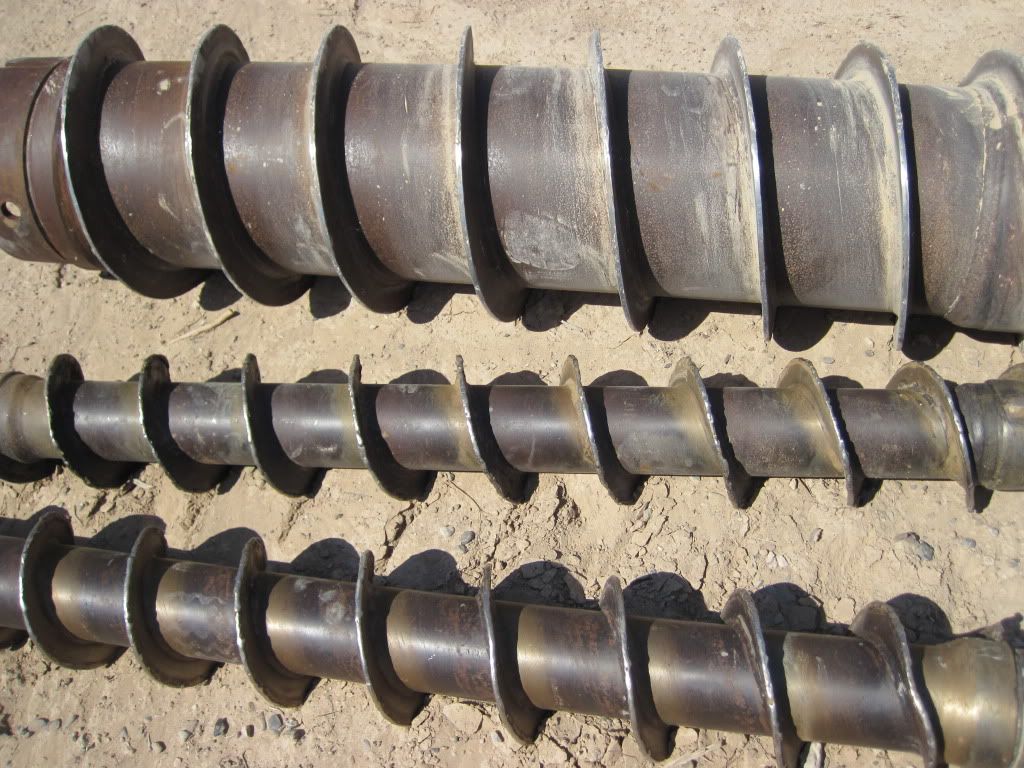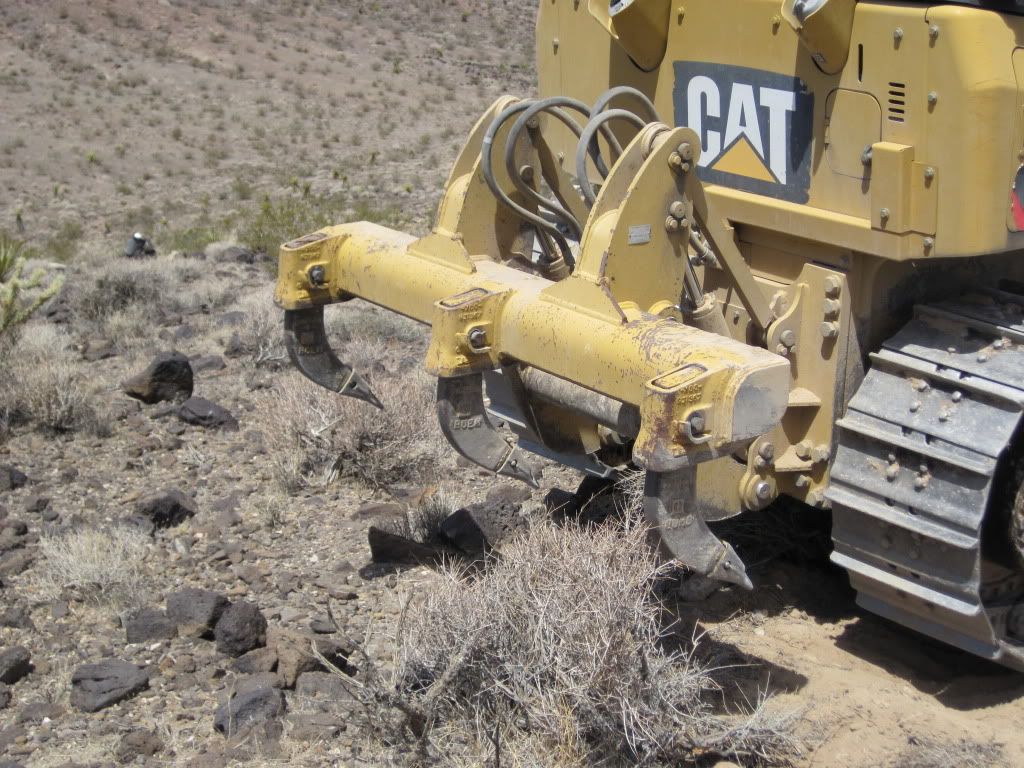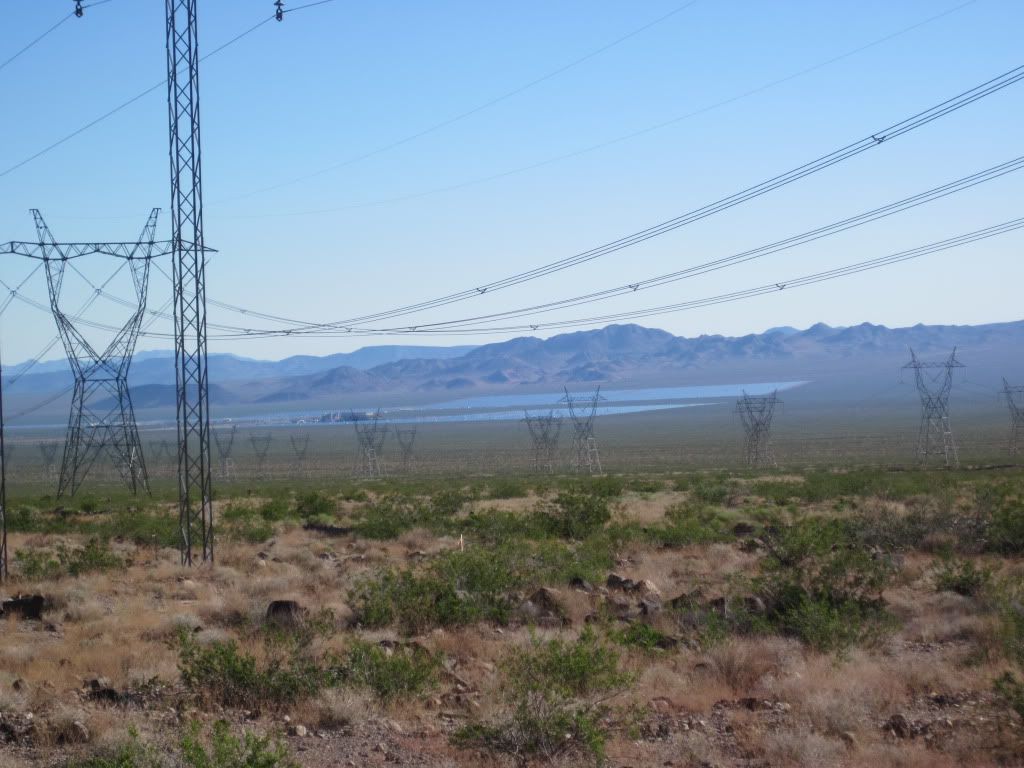 Image Credit: Nathan Wynn

Image Credit: Associated Press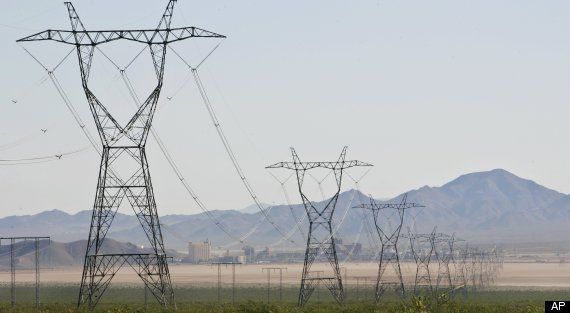 Image Credit: Tony Perrie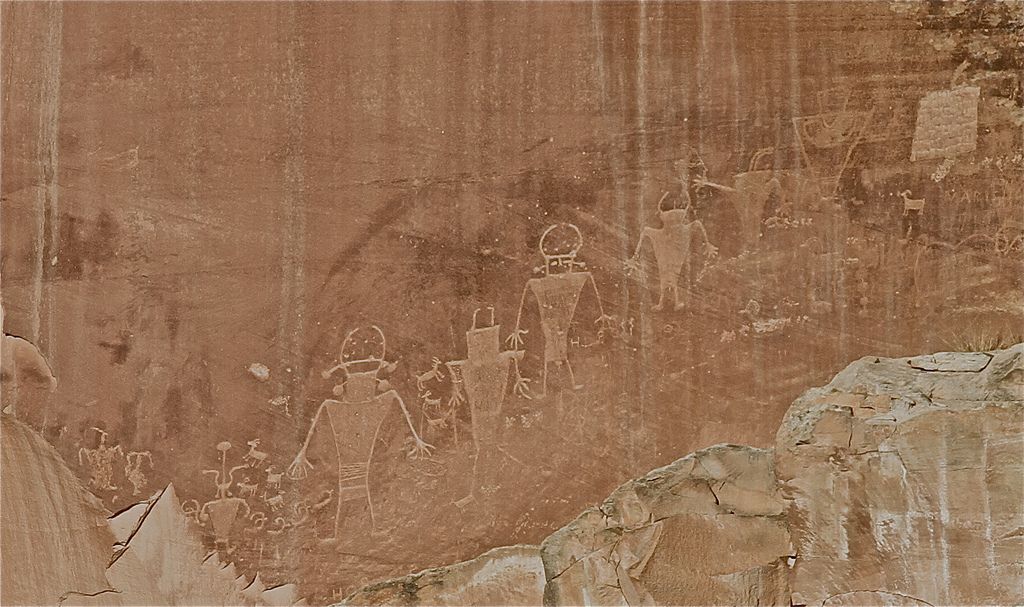 Image Credit: Tuscon Electric Power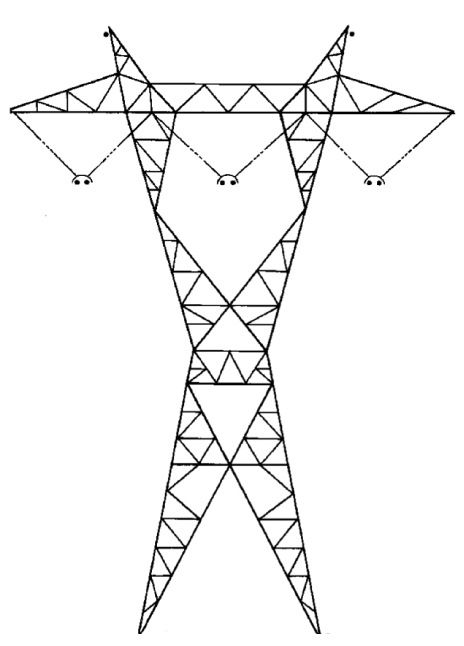 Image Credit: Teft Photo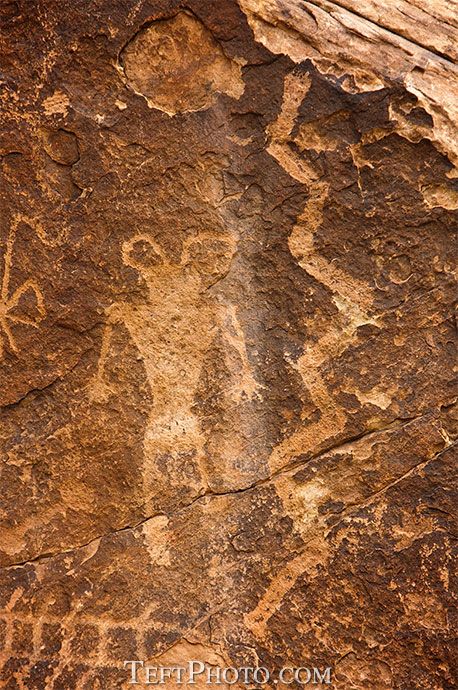 Image Credit: Willie Holdman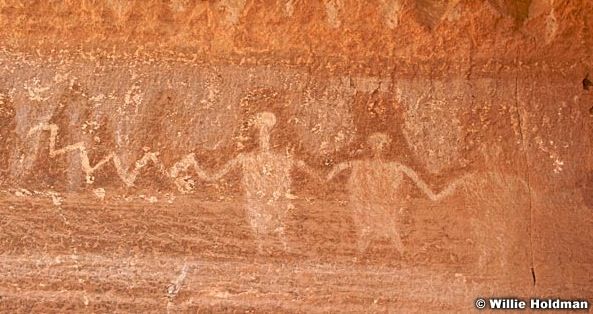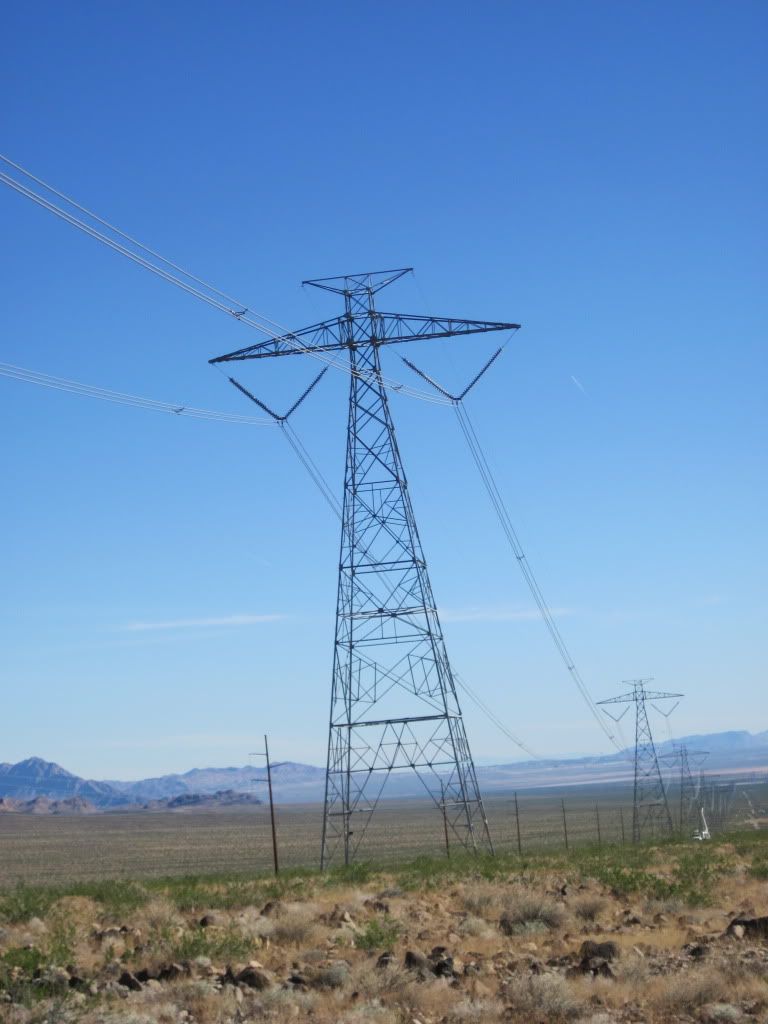 Image Credit: billandjanettravel.blogspot.com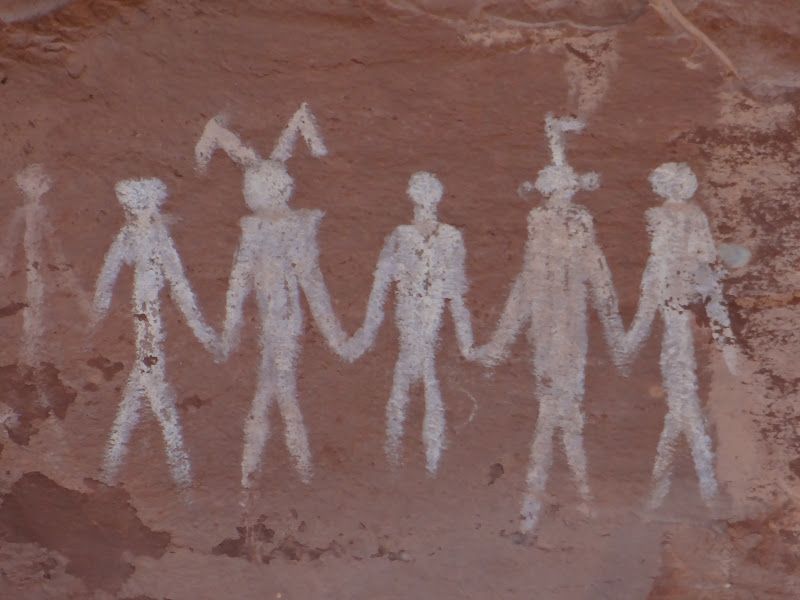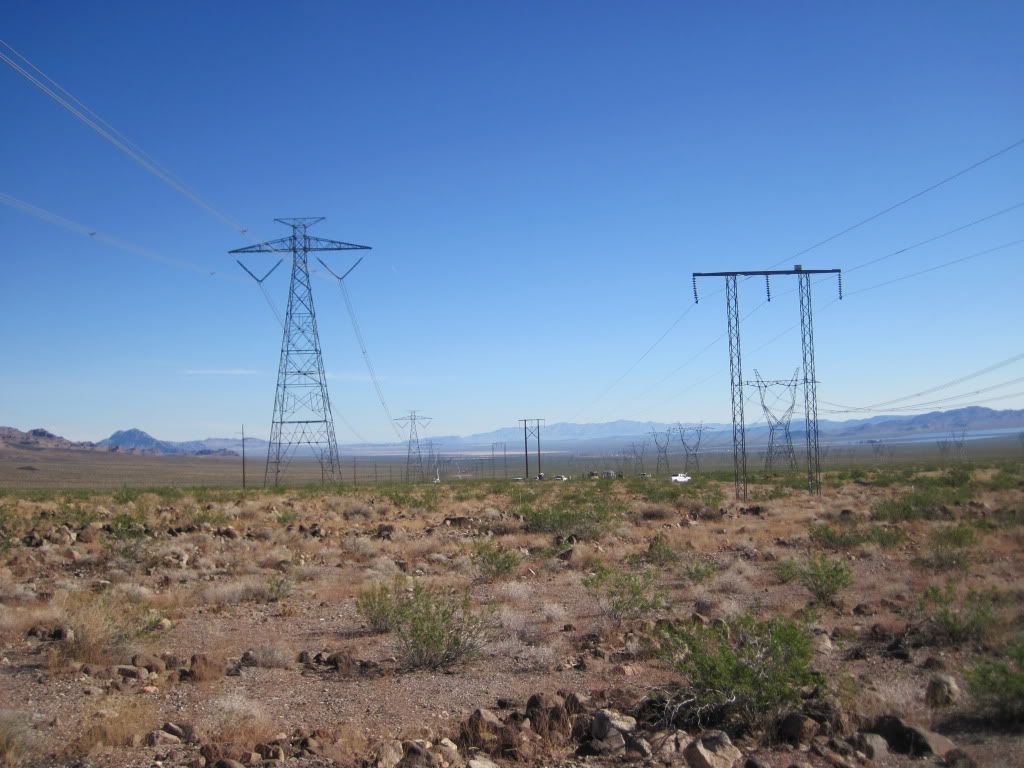 Image Credit: www.toddshikingguide.com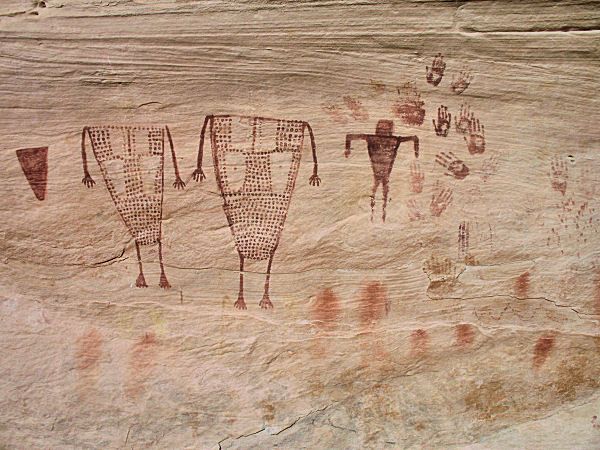 My first Mojave Desert
California Kingsnake (Lampropeltis getula californiae)
, unfortunately DOR.
Aside from some blood around its mouth, there didn't appear to be any other obvious trauma. Because the snake was found just of the shoulder of the road I'm guessing it was clipped by a vehicle.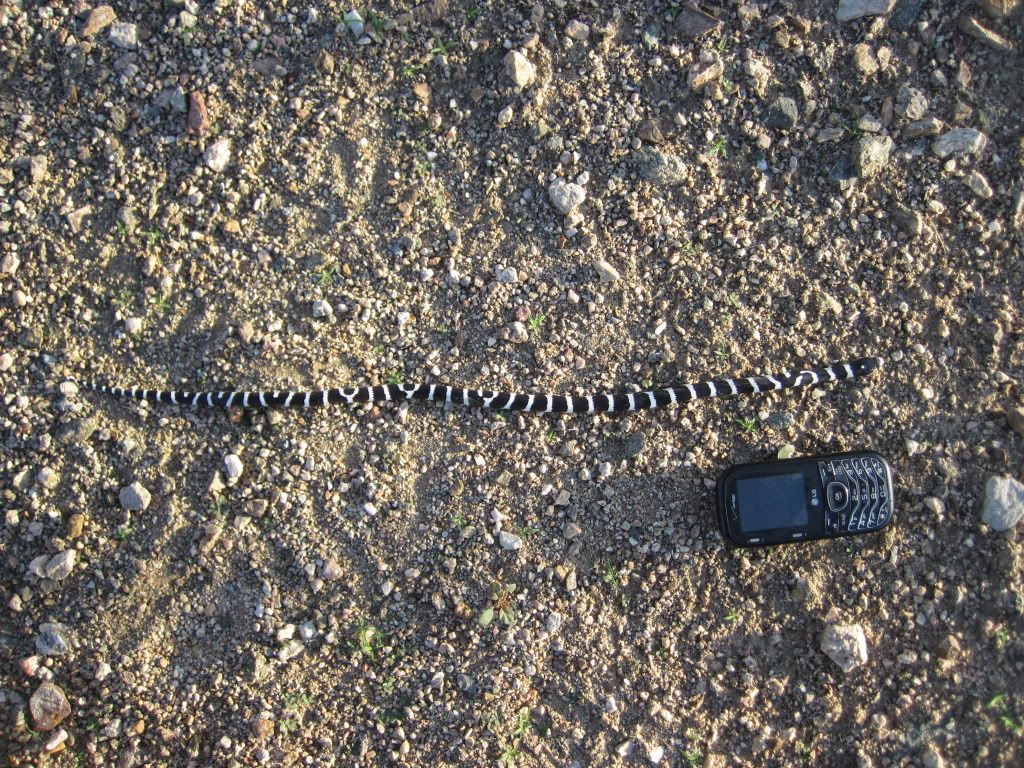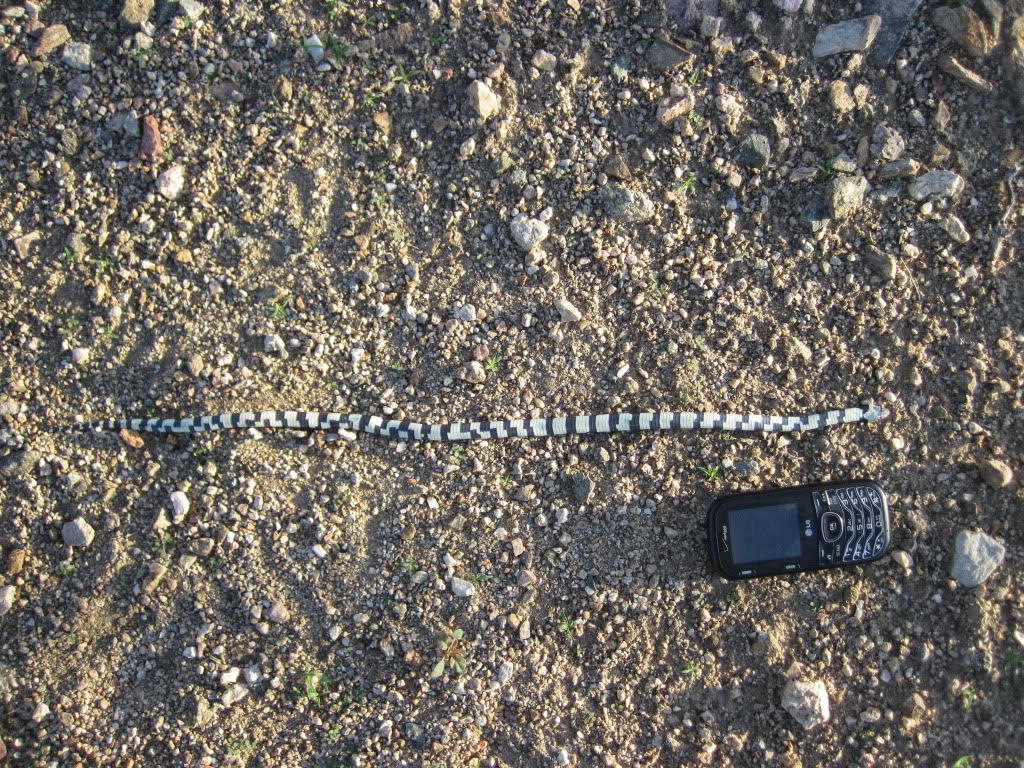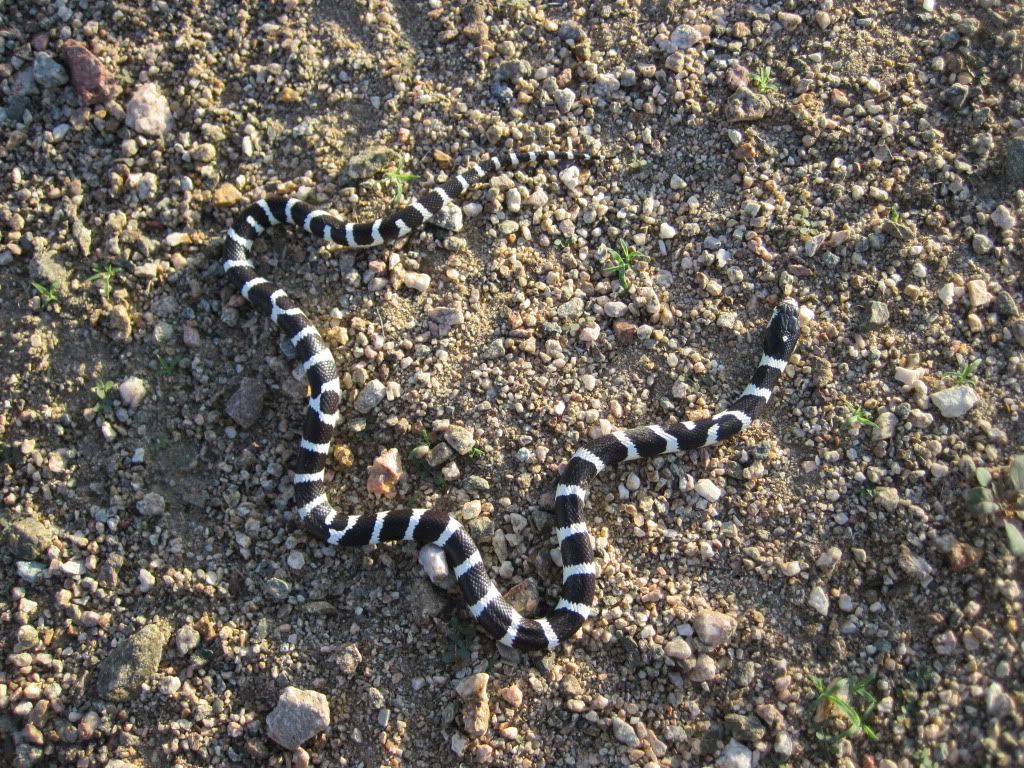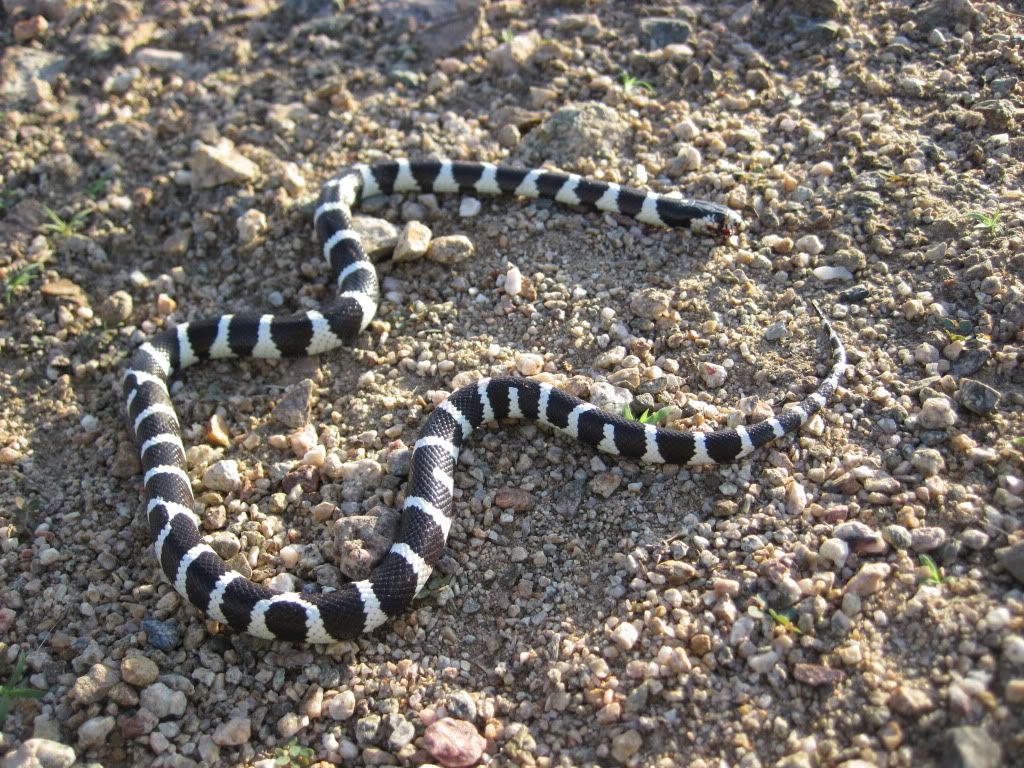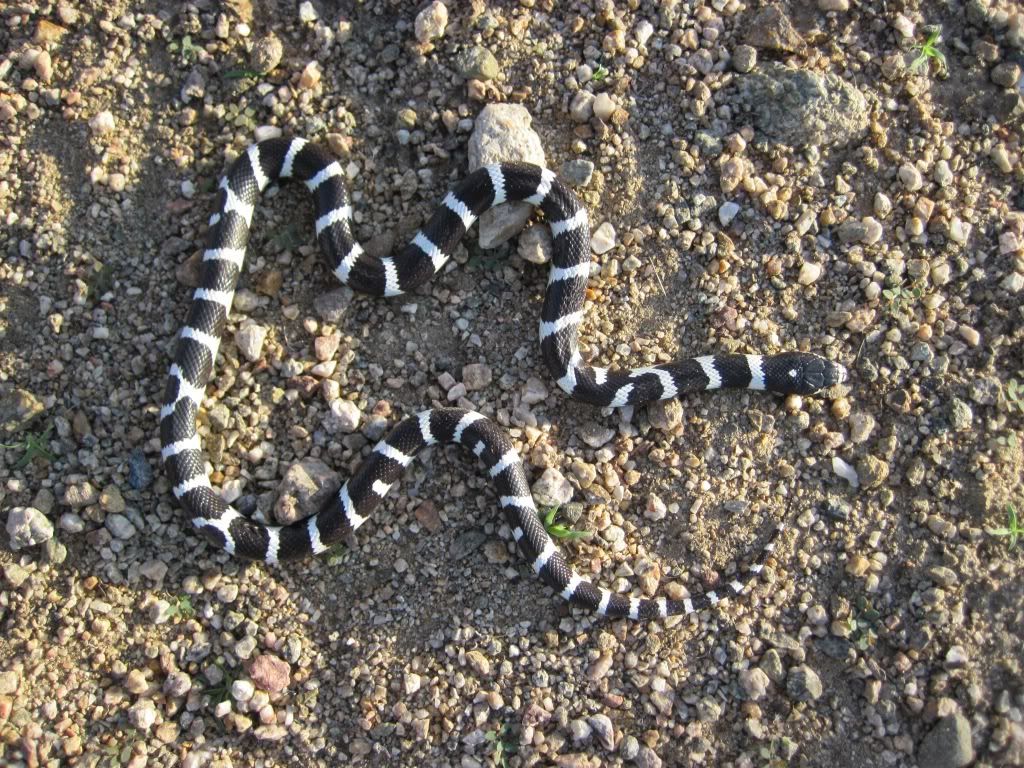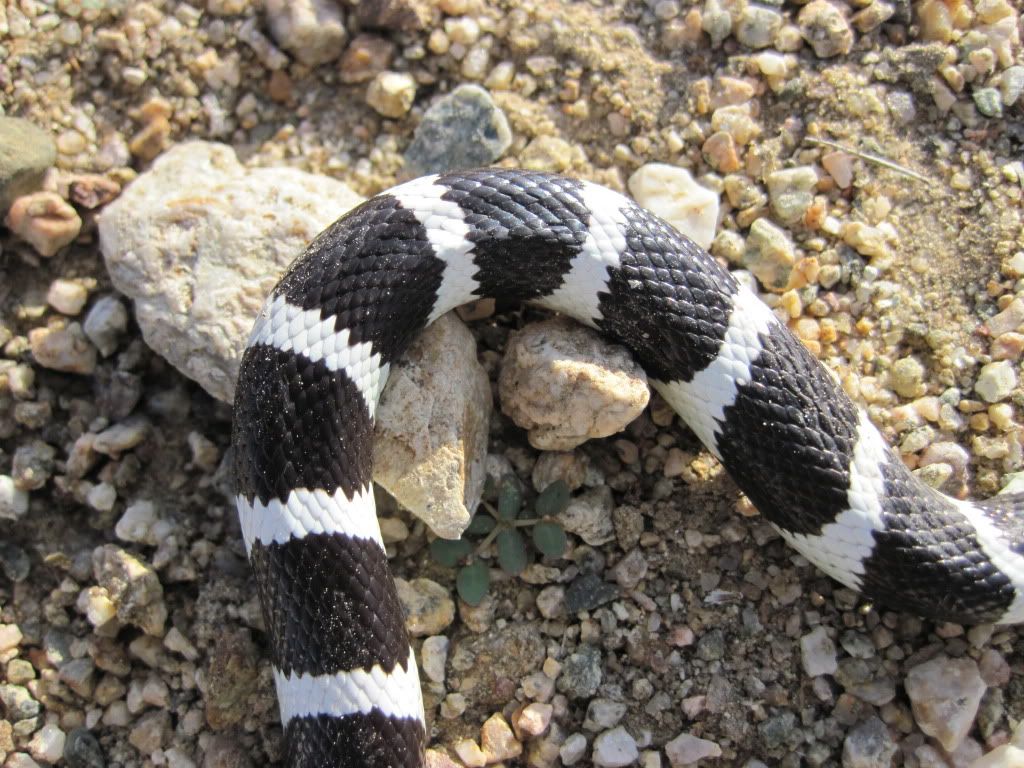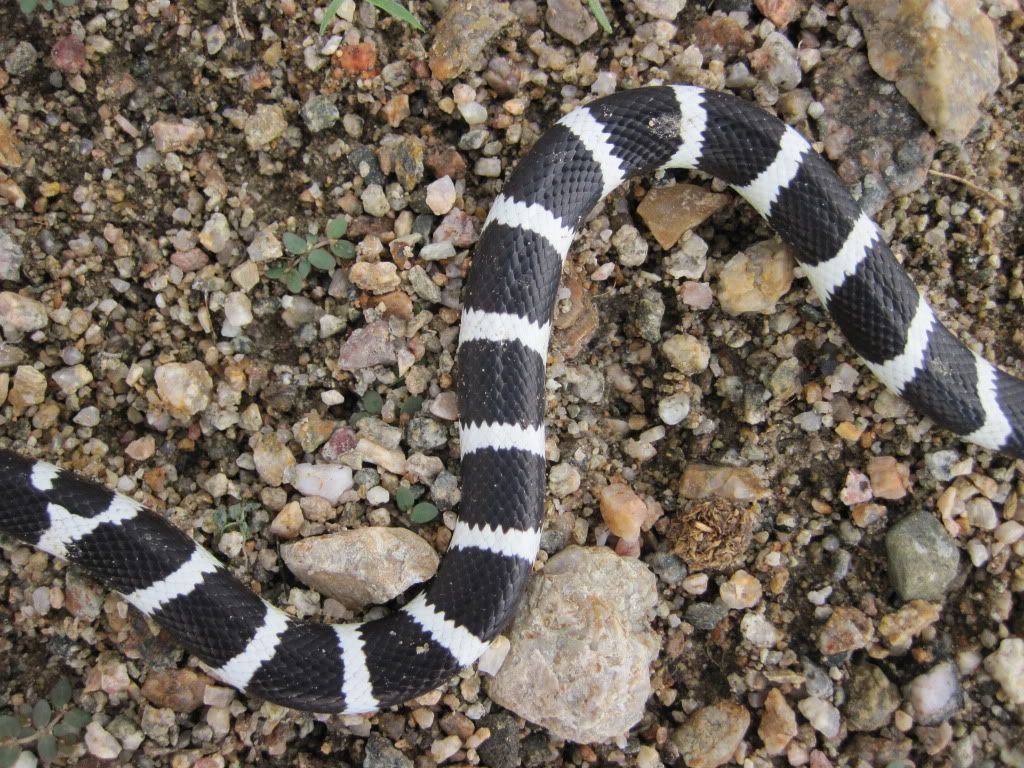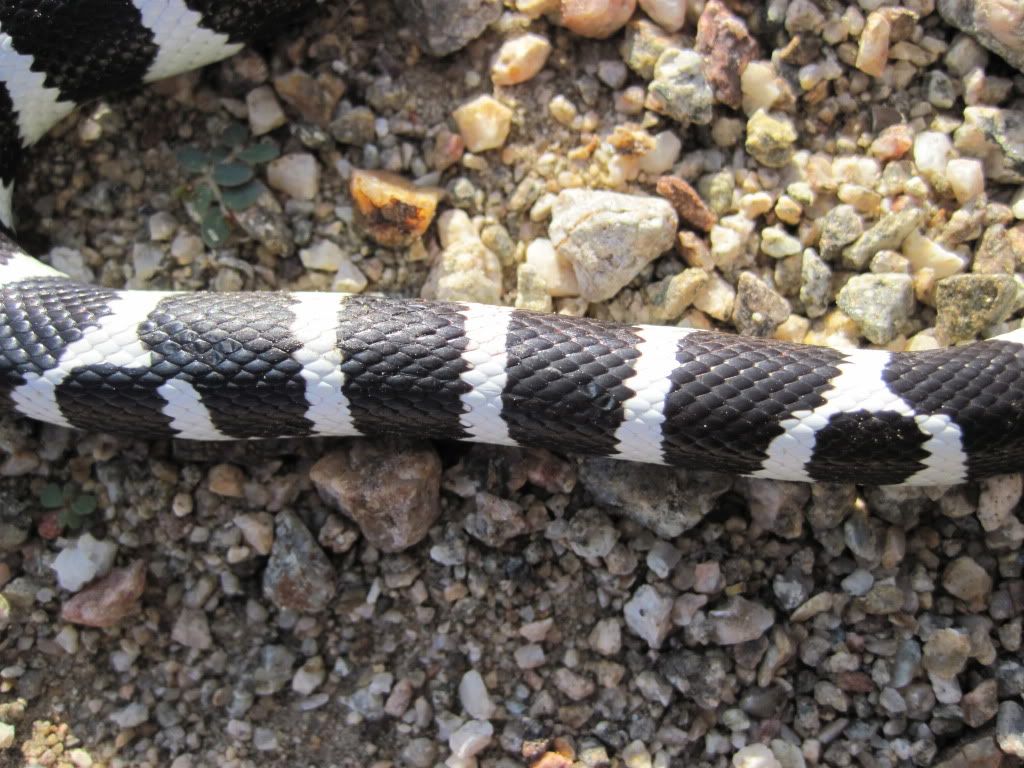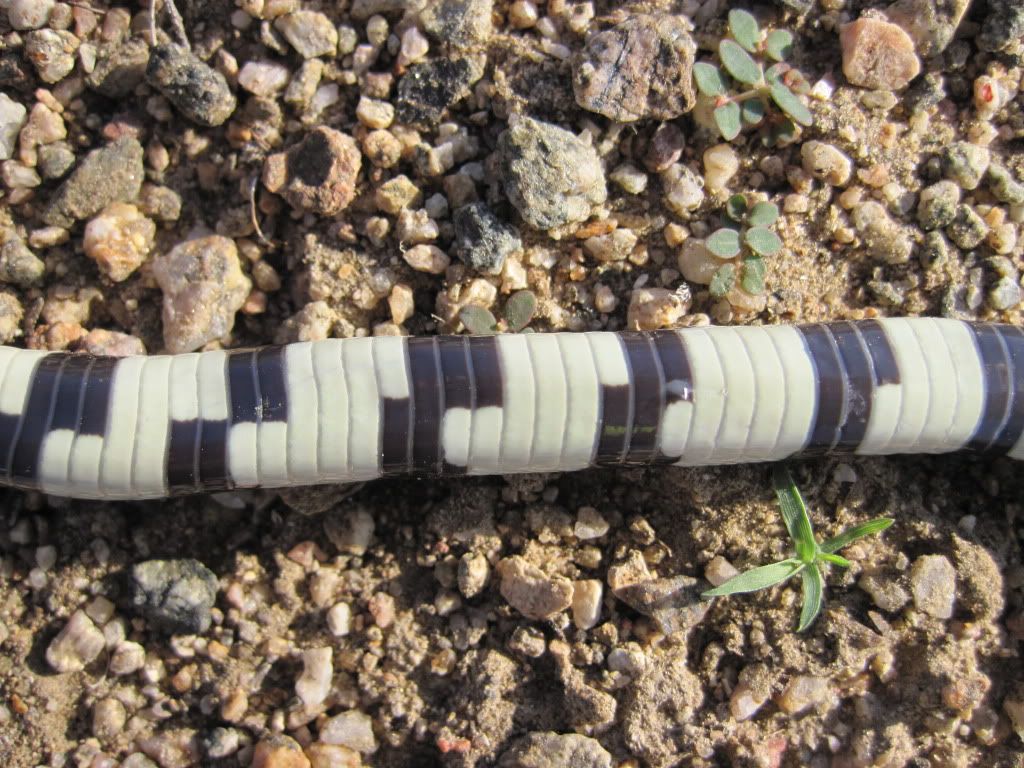 Life goes on…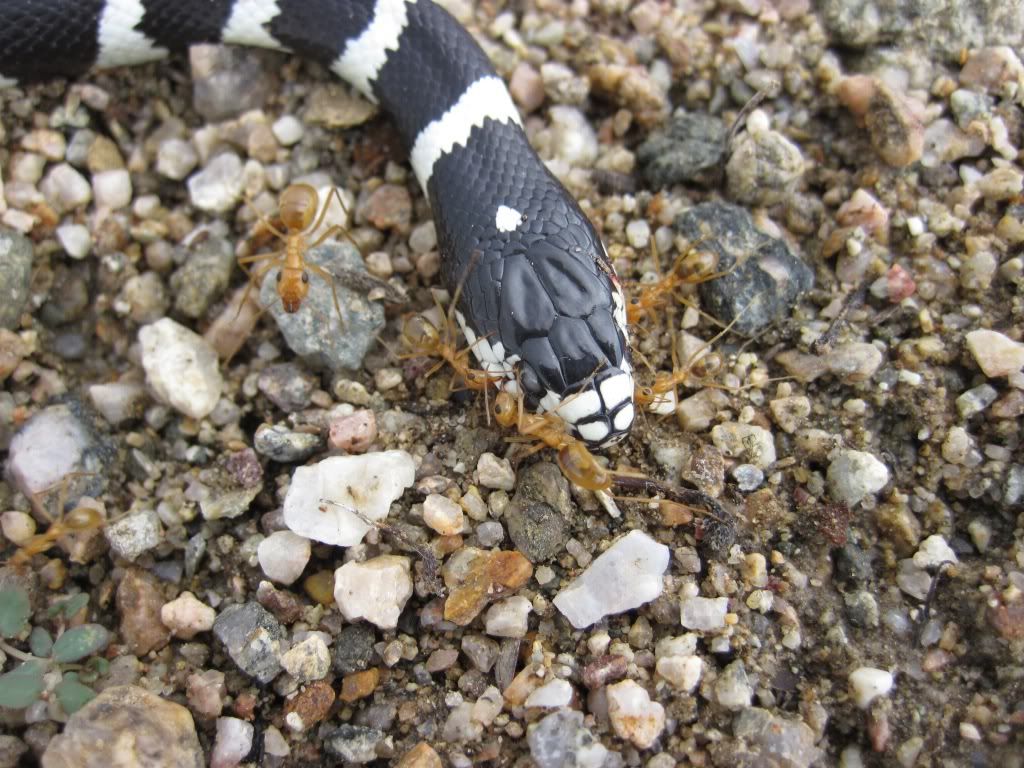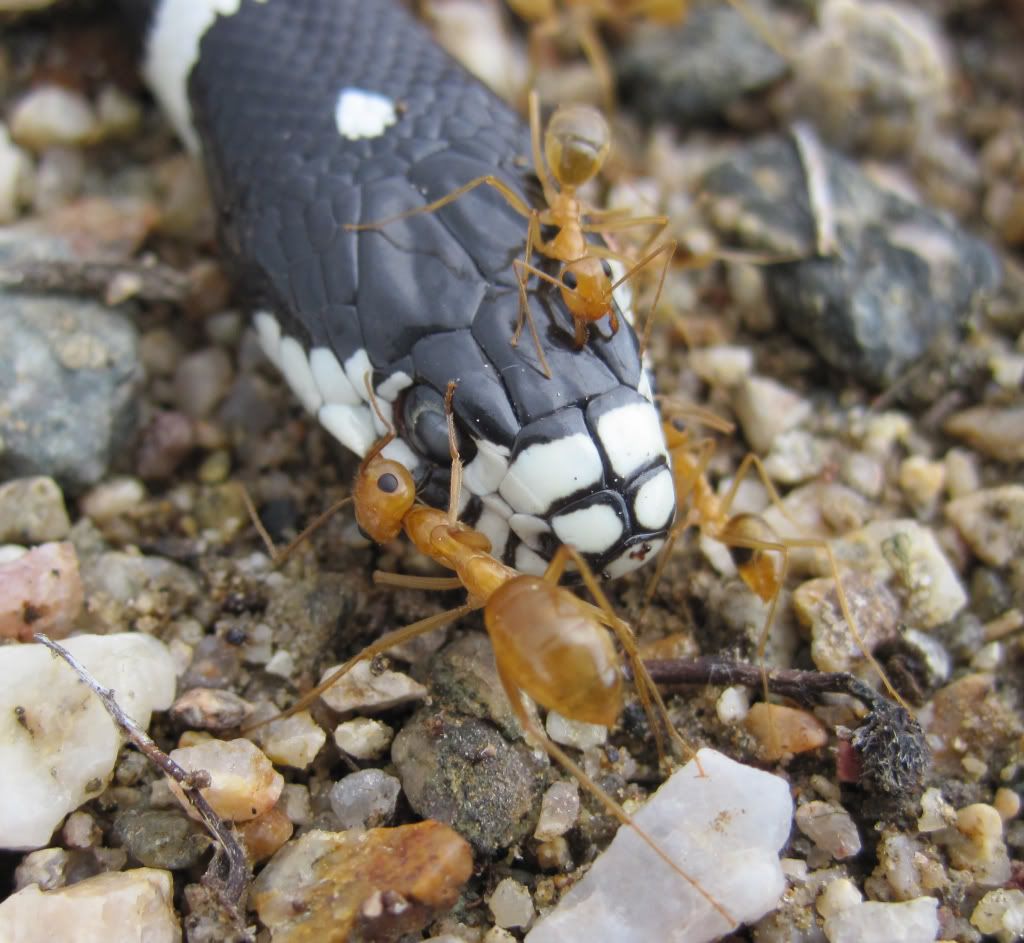 …and on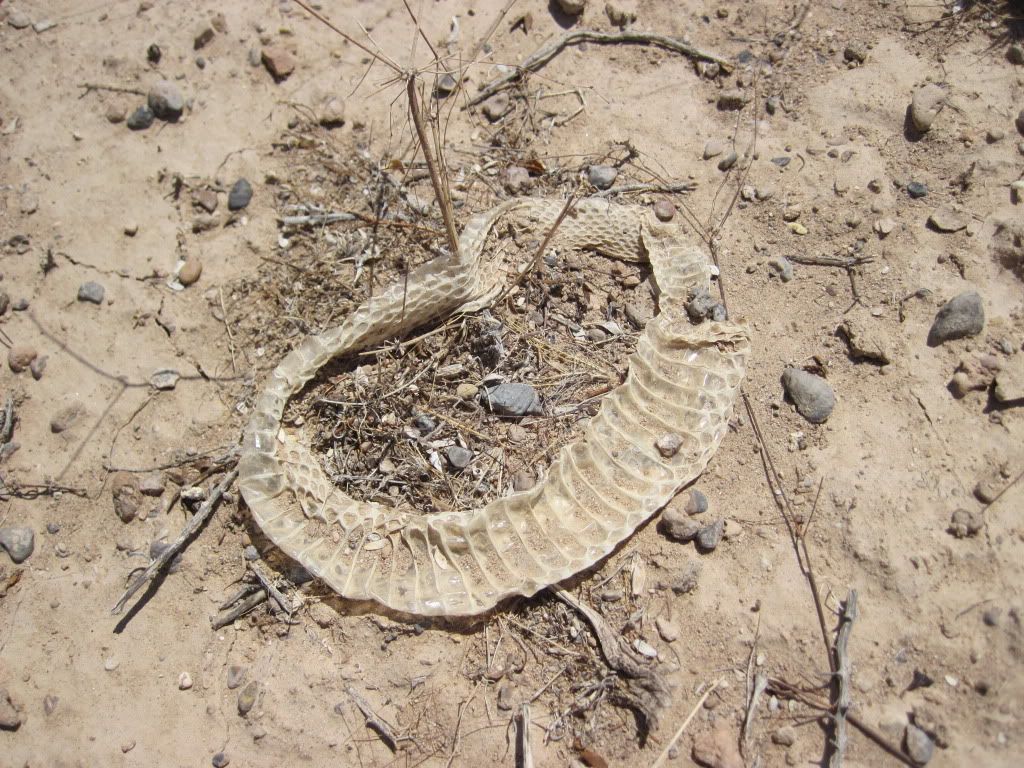 Evidence of an
Ourobouros
population in the area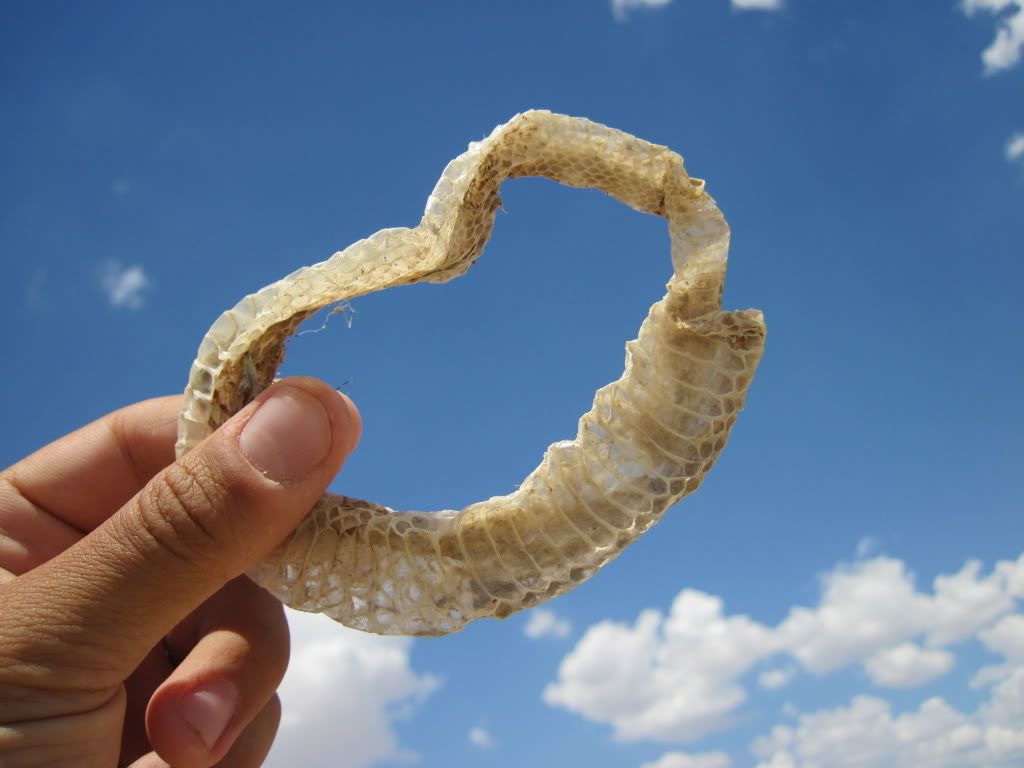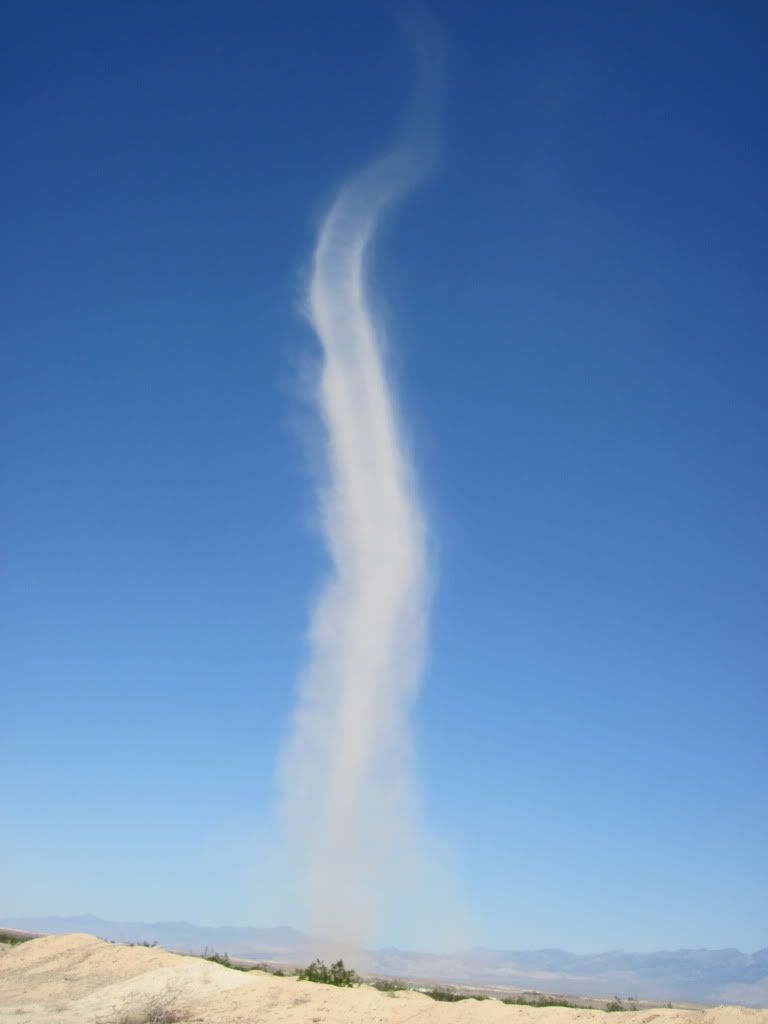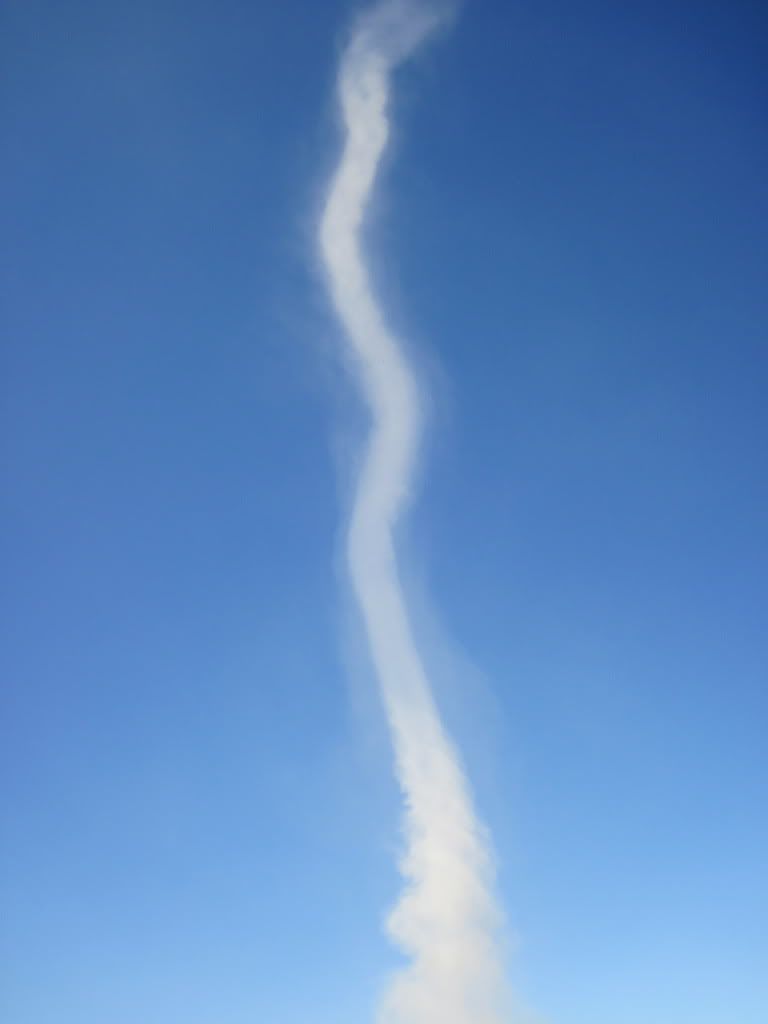 Part 1
Part 2
Part 3
Part 4
Part 5
Part 6
Part 7