This post is purely to show Zach what he missed out on. hope "working" and "contributing to society" was worth it.
This was a nice almost delta-ish king that was flipped on the yolo bypass survey. He was found with the racer's head in his mouth and proceeded to down the snake while we watched. Thanks to YoloDave for being our guide for the day.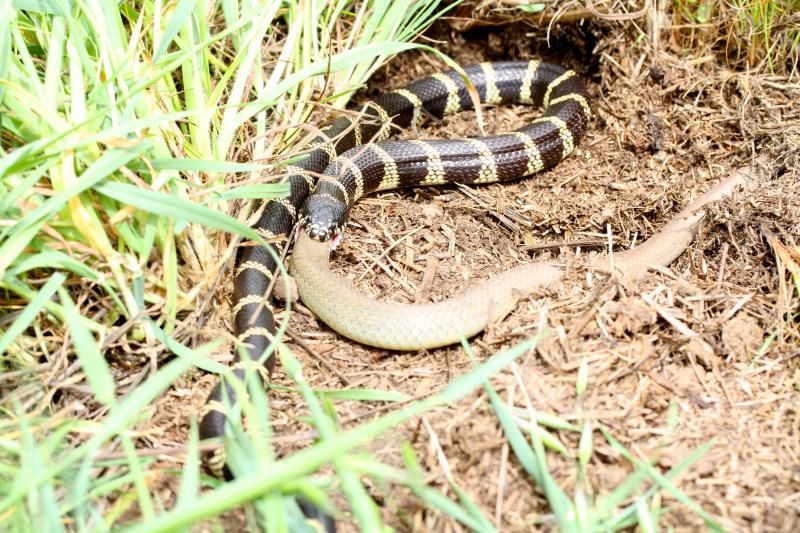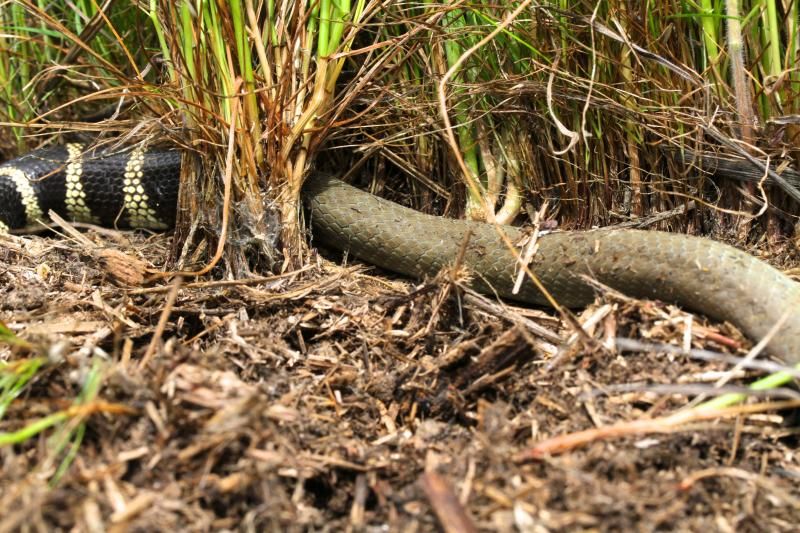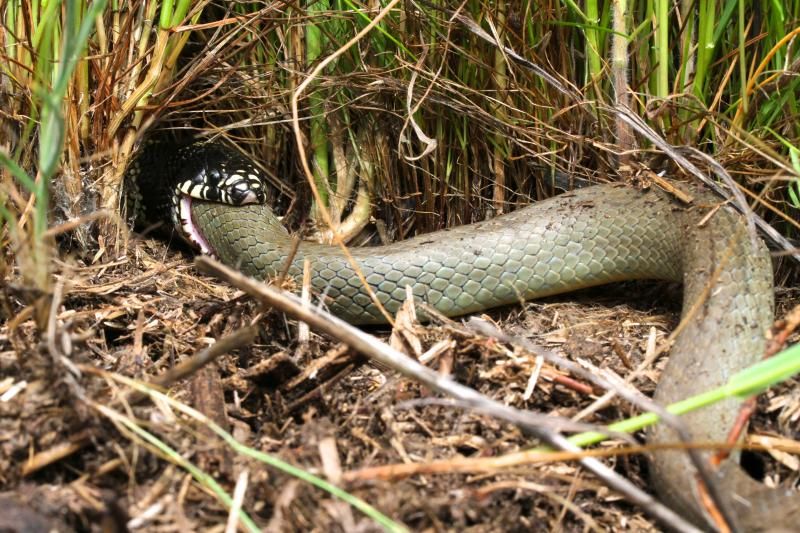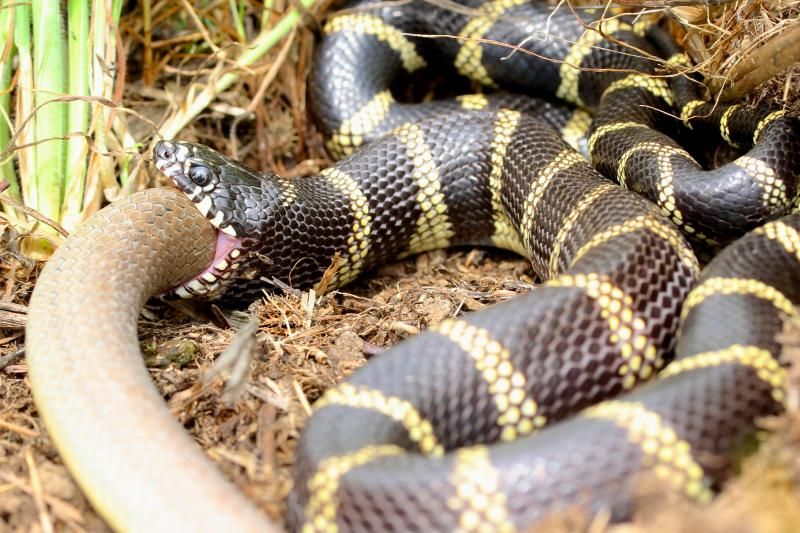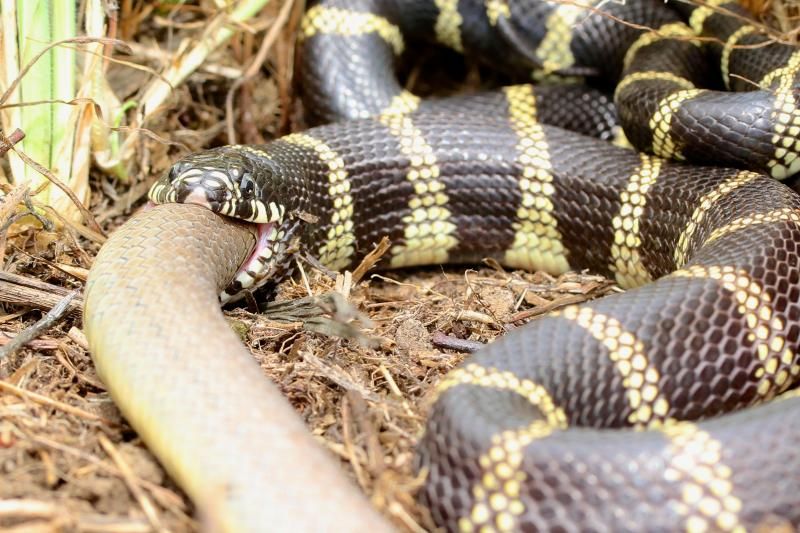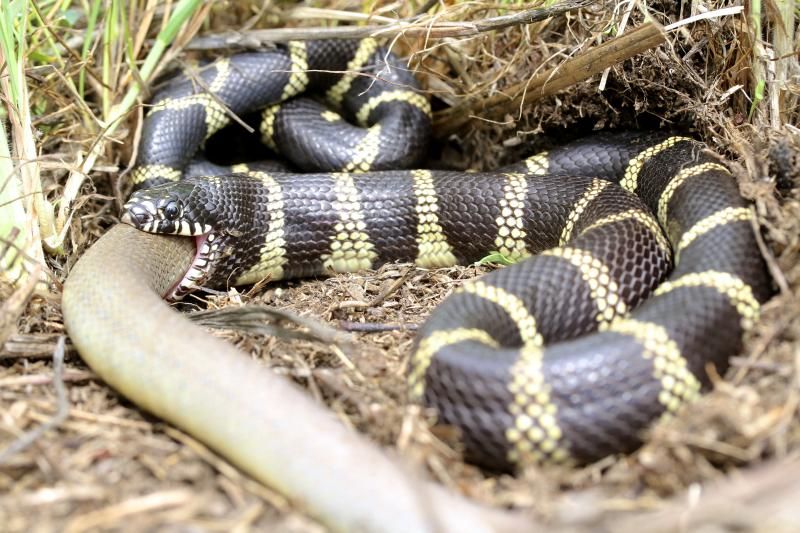 you sold out man...you used to be about the herping...