Looks as though you were on the west fork, near the beaver ponds. If so.. that's actually part of the 2400 acres of private property (from the junction of W fork/deep creek north of 173 over to Flores Ranch) that the Etiwanda Gun Club leases from the Army Corp of Engineers. It is in fact protected Arroyo Habitat, and managed by my buddy Andy.
It is literally my 'backyard' herping spot, and in addition to conducting my own personal arroyo/bullfrog surveys every year... I've taken a number of herpers there for Arroyos. Andy is very accommodating towards Nafha members/herpers, (and has in fact hosted a Nafha outing there) and generally allows any data collectors/photographers direct access to the prime Arroyo habitat. Dropping my name helps...
Don't get me wrong... not trying to toot my own horn, or nothing... but no one knows (or has access) to that area like me. Been herping/going there for nearly 40 years, back when it was THE 'skinny-dipping' spot in So Cal (and still is, at the Hot Springs...
) When I die...I plan on having my ashes scattered from the lookout above...

Drop me a line if you want a guide...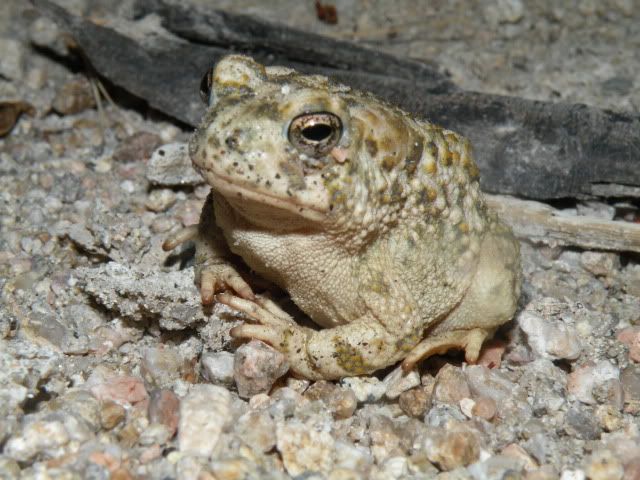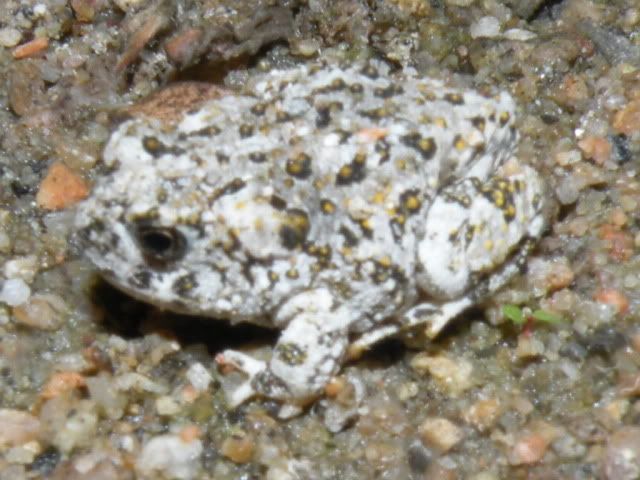 Will... never seen Red Spots, Spades, Clawed there, but there's Baja/Ca treefrogs, Arroyos, bulls, and tons of Westerns. I think there may be remnant pops of WPT on Flores Ranch (which I also have access to...
) Also, Andy once saw what could only have been a Tiger Salamander on the property, years ago... which makes sense... the west fork leads up to Silverwood, where folks used to use waterdogs as bait...
Could be Tigers in the cattle/horse ponds in Flores Ranch, as well...
jim