A little early up here for good herping yet, but Cole Grover and I talked all winter about looking for Montana Tailed Frogs
Ascaphus montanus
, and Idaho Giant Salamanders,
Dicamptodon aterrimus
. I got an opportunity to go to Missoula and trout fish w/ a friend and took a day to look for the two above mentioned herps.
Sorry Cole.
Both these herps like fast aerated water. Here is the creek I chose to herp.
The frog showed up after donning waders, and 30 minutes of rolling river rock and logs.
Rocky Mountain Tailed Frog,
Ascaphus montanus.
♂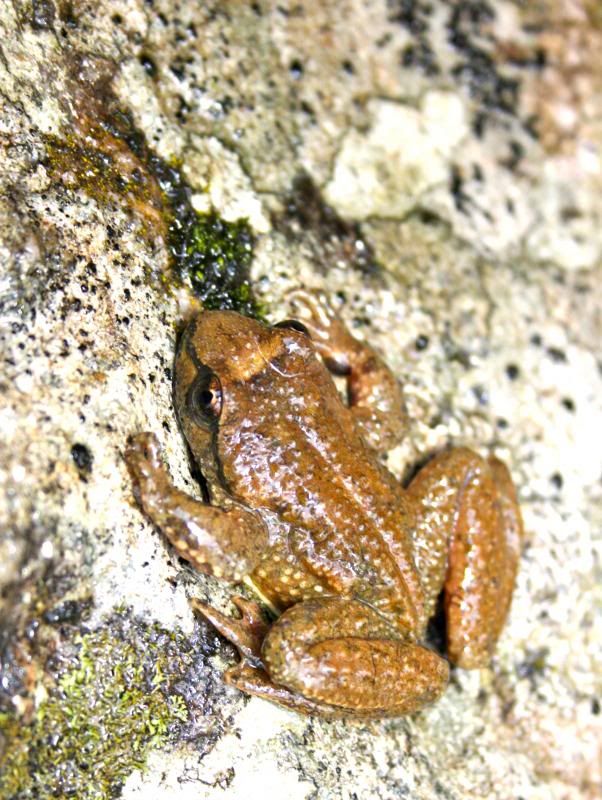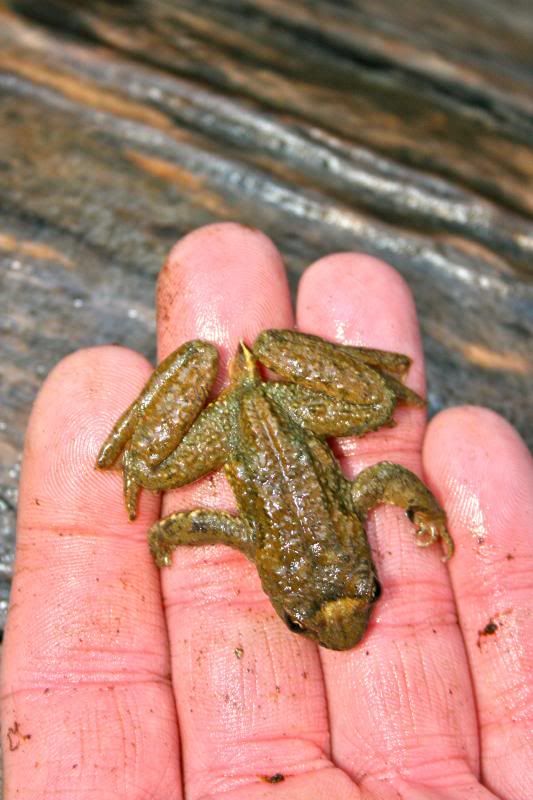 It took about an hour to find another one. ♀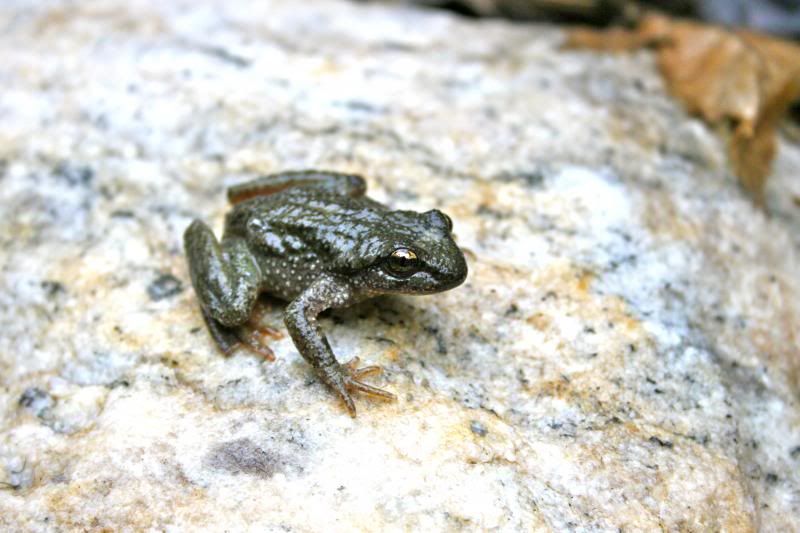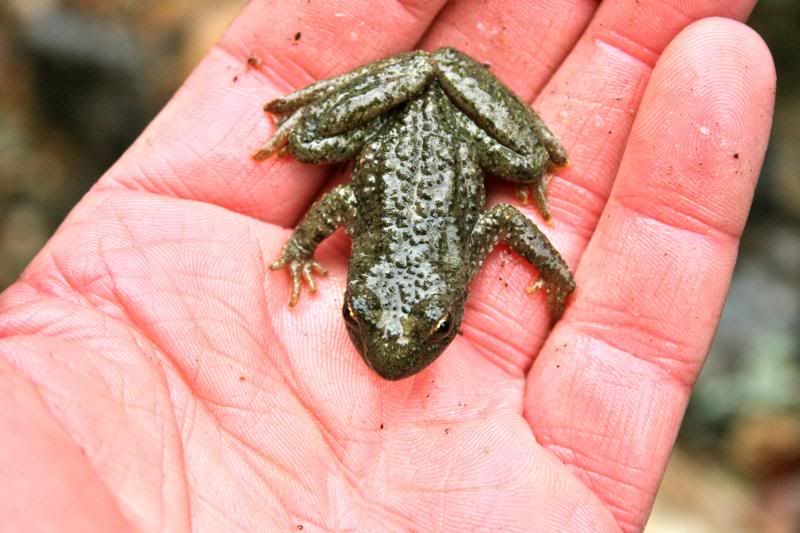 Shortly after the female was found I turned a large rock in fast water to find a tadpole. It amazed me how much suction power this little tad had in it, but I guess they have to hold on in fast water.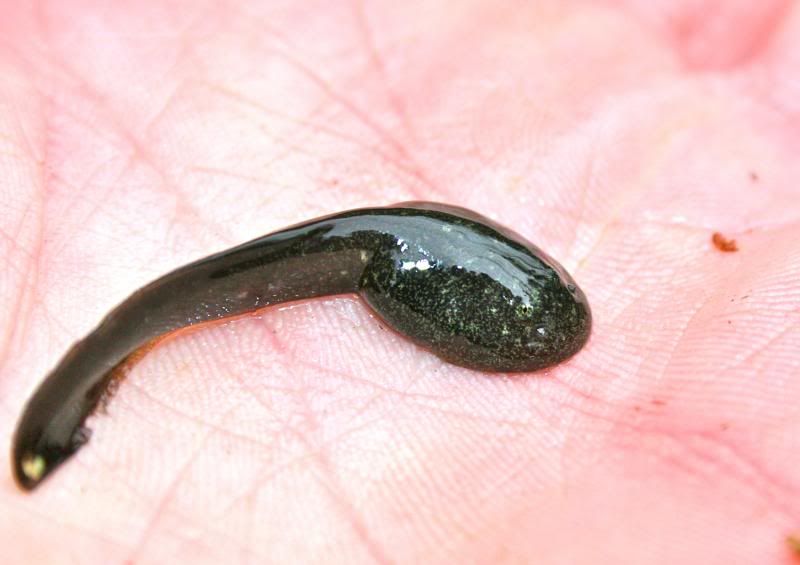 Rolled a Golden Stone which will be an important food source for trout in the up coming months.
Fishing the Blackfoot river, it snowed most the day but fishing was good. This photo came off my cell phone, it was to cold to dig out a better camera.
Missed seeing the salamander, but the that gives me one more trip back to Missoula to look forward to.
Not the worlds biggest post but thats what I've got.
I'll leave you with a parting shot of the tailed appendage.
-Dell