The drought continues throughout the American Southwest, and finding animals this season was a bit more challenging than in the past. But, I do have a thing or two to share…
On New Year's Eve, my herping partner Bill and I watched the ball drop in Times Square live, so we could be in bed by 9:30 and up early to begin our now-traditional New Year's day herping venture. Even in January it was dry, but we did manage to scrounge up the first snake of the year…
A short while later, a Night snake made it two.
We flipped an exceptionally large and attractive alligator lizard, and felt the need to demonstrate its size and temperament.
It remained crunchy throughout January, limiting our finds to the occasional lizard (San Diego banded gecko), and snakes still hidden in their cracks.
Finally by February it had started raining, and someone had the bright idea (I'm blaming Jeff) to head to the mountains and look for salamanders in the cold dampness. Here's Jeff's son Matty holding the first of the day, a slender salamander.
I had worn "water-proof" boots, which after a couple hours were anything but. But we did find some nice examples of Large-blotched salamanders. Jeff and Matty also found a Monterey Ensantina on the way down, making a darn good day for salamanders in SoCal.
The salamandering had been different and (sorta) fun, so we made an effort to find one of the few other species around here, the Arboreal salamander. First up however was another cold, wet alligator lizard.
It took quite a bit of looking, but eventually we stumbled across a couple of these impressive beasts. In the process I managed to get my first case of Poison Oak, and it was HORRIBLE! I had no idea how bad it could be, and nearly lost my mind to the itching over the next couple weeks.
A few weeks later we headed south, and soon encountered a legless lizard.
I'm not sure if the shot below qualifies as "in situ" (since clearly the rock covering the snake was moved), but I've grown fond of images like this, as they capture the excitement of the moment.
I'm thinking about 1000 rosy boas live here.
A second boa was patient enough to pose for a nice portrait before being returned to his rock.
We see lots of 'gator lizards every year, and each is a pleasure…just great animals.
And they live in such pretty spots.
Rosy boa aficionados need to learn to appreciate Red Diamonds, since they both like the same habitat, and its hard to find one without encountering the other.
Birdos, I think this is a Burrowing owl (?)
After some discussion with various lizard gurus, we concluded this was a garden-variety sideblotch (and not the endlessly fascinating brush lizard).
These guys are just IMPOSSIBLE to photograph, which is why part of the body is hidden, so you don't see my other hand holding on.
No alligator lizards this time, just more scenery.
Ready for some good 'ol SoCal boardlining? Then you have to be ready for these! This particular individual sat in the exact same spot for about 10 weeks straight, I had to wonder, when does it eat?!?
More Southern Pacifics…
The drought is worse in Arizona than in SoCal, so the Zonies have been joining us in the field the last couple years. They actually like helleri….the summers there must be hard on the gray matter.
Ah, now this is more like it!
We now return you to our previously scheduled broadcast.
Oh boy, three under one tin.
A little more goodness before boardline season is over…
There's a new trend starting in field herping: along with not revealing your spots, your very identity must remain a mystery!
This Red Diamond revealed enough however to disclose its identity
Many of our local snakes avoid cover around Laurel Sumac, but rosys are one of the few that don't mind.
Close up and personal with a Gilbert's skink
Matty flipped his first-ever coastal boa, so of course a thorough photography session was called for.
I snuck my camera into the scrum for a quick shot.
It's actually green! But it doesn't last long.
Here's a young Lyre snake, with the characteristic dark blotches of youth.
There's got to be a rattlesnake around here somewhere…
A granite night lizard….
…and now a juvenile rosy boa. Unlike the Lyre snakes, the young are lighter than the adults.
Red Diamonds are pretty, fairly easy to see, and will bolt away in a huff if given half a chance.
And they have good neighbors!
THIS is why I'm not a big fan of Southern Pacifics (as you may have surmised). Even big adults like this are hard to see in the dappled sun, and are much more "bitey" (that's the technical term).
Horned lizards are becoming a rare treat in Coastal San Diego county.
There was a brief period this season where it was wet enough and late enough to encounter a variety of snakes. Here's the story of one such day, starting with Bill's arrival at my house and the obligatory Monster.
Our first snake of the day was the best – a Baja coachwhip. They're common in Baja, but just barely cross the border into the US. The olive green set this individual clearly apart from the brick-red coachwhips a little farther north.
A couple rosy boas made species # 2 for the day.
A Cal King for # 3…
…and a Red Diamond for # 4.
At least on this day, a Southern Pacific is good: it ups the species count to 5.
Now, this is more like it – a Speckled rattler makes 6.
After a successful morning, we headed to higher elevations to keep our momentum going. A young gopher snake was lucky # 7.
We were fortunate enough to see one of these crawling about - # 8.
Night snakes are everywhere in San Diego – coast, inland valleys, mountains, and the desert. Here's a mountain individual, #9.
And last but not least (the latter distinction belongs to the helleri), a striped racer brought our count into the double digits.
We enjoy taking kids into the field, but insist they wear gaiters or snake boots (as do the adults).
A young hand holds a bluebelly.
This one I know – a Great Horned owl.
Since we had little people along, I suppose it follows that we'd find a little tarantula.
A young hand holds a pretty male side-blotched lizard, followd by a legless lizard.
A big boys only trip to the mountains led to a couple encounters.
After a long hard herping day we just wanted to get home, good thing we weren't going the other way! All lanes were completely blocked, and traffic was at a stand-still for several hours.
For the last two years we've done a snake walk with a local hiking club. One of us holds the group's attention while the other sneaks ahead and plants a snake on the trail.
Even Nature Nate joined in on the party!
A trip to the high desert produced a patient Leopard lizard.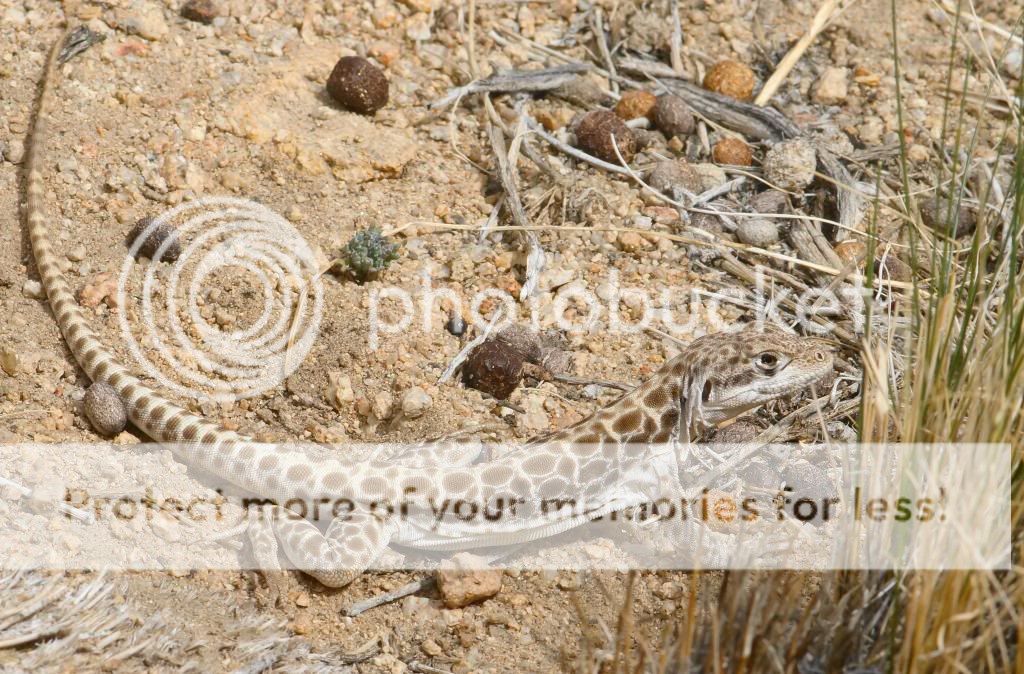 Here's a baby speckled rattler on an inland hike, completely missed by me but spotted by my daughter.
Ah, the "magic hour" in boa land.
Bill's daughter likes 'em almost as much as we do.
We love finding Cal Kings under the boards, but it's great to see them out crawling in late afternoon.
Boas and Red Diamonds, like sugar and cream.
I squeezed in just a single nocturnal desert outing this year, which produced a bicolor shovelnose…
….then this adult Lyre snake, which is well-matched to the granite.
A young Lyre again shows the darkness the comes with youth (hmmm, maybe the Goths are on to something??).
I know it's silly, which means you may remember dear reader: I'll leave you with Happy Cows.