Continued from Part 2 – I'll be leaving for Vietnam next week (yes, more herp surveys with The Biodiversity Group) and I wanted to get one more entry completed before then!
"Our forests need you. Unite now!"
It was cool to see signs like this. The government in Ecuador has started offering incentives for landowners to preserve their forests, rather than cut them down. Read about Ecuador's Socio Bosque program
here
.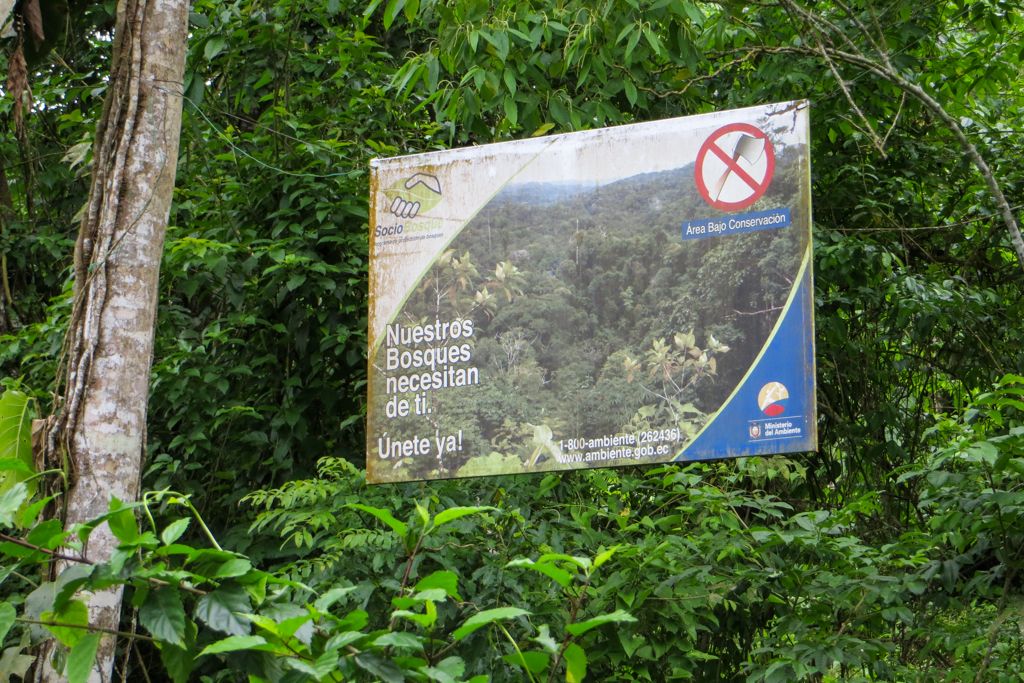 Freshly molted cicada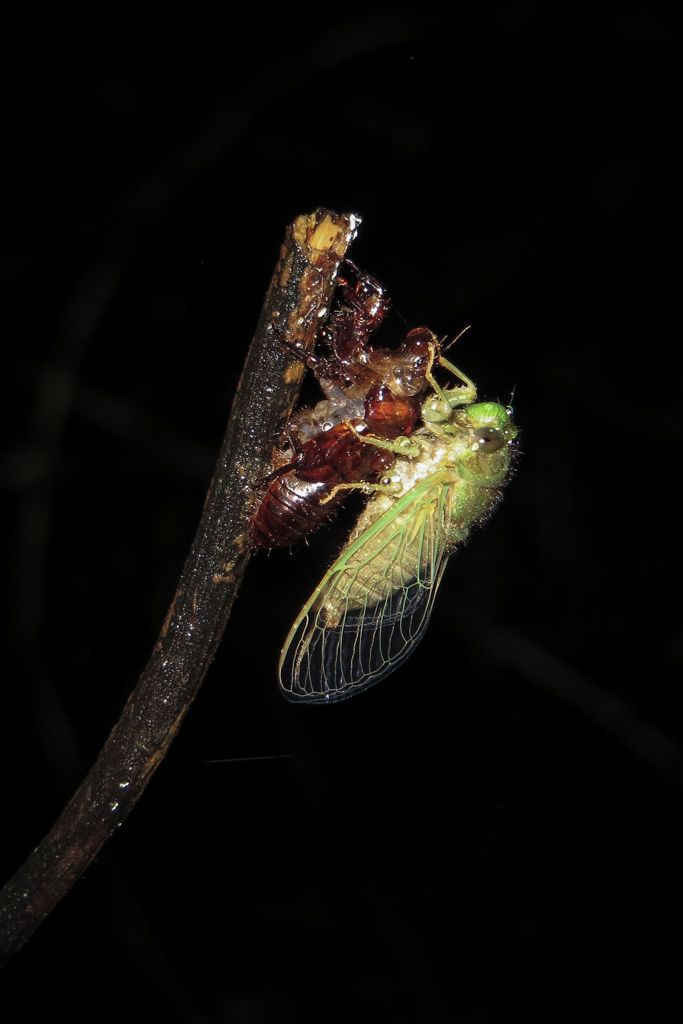 Always lots of
Pristimantis achatinus
There seems to be a lot of color/pattern variation within this species. For example, here is a striped variant of
P. achatinus
.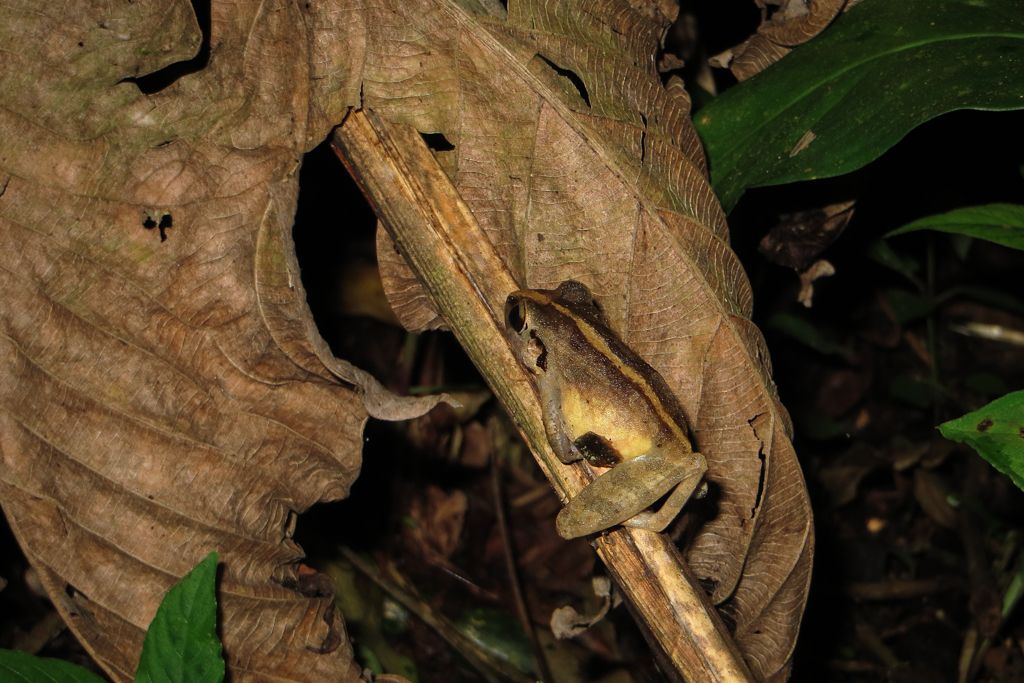 Colorful caterpillars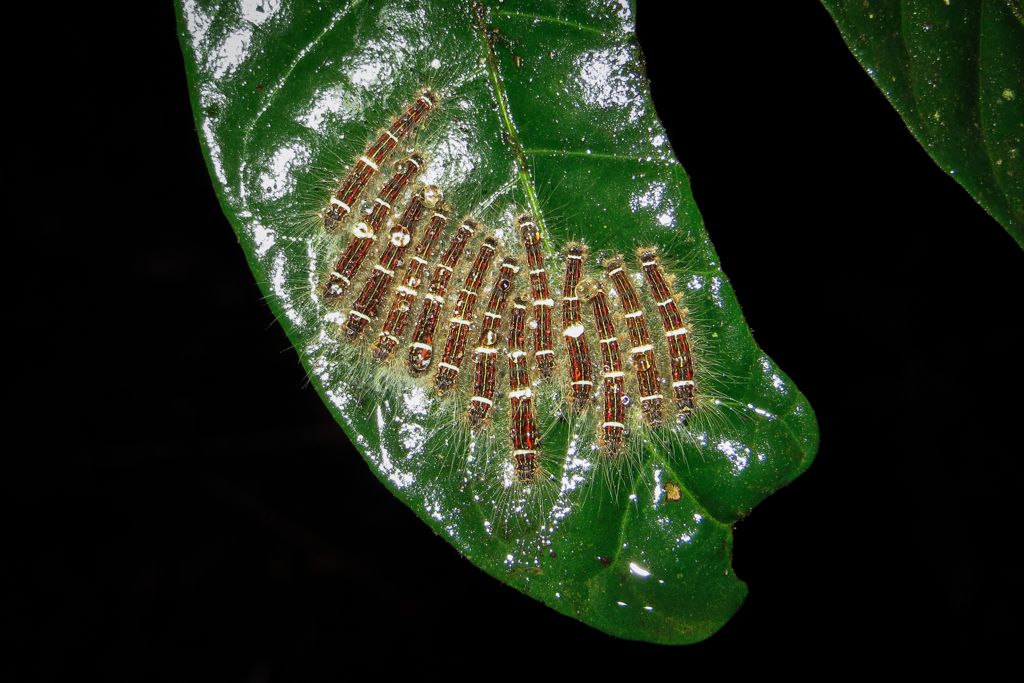 Common Pauraque (Nyctidromus albicollis)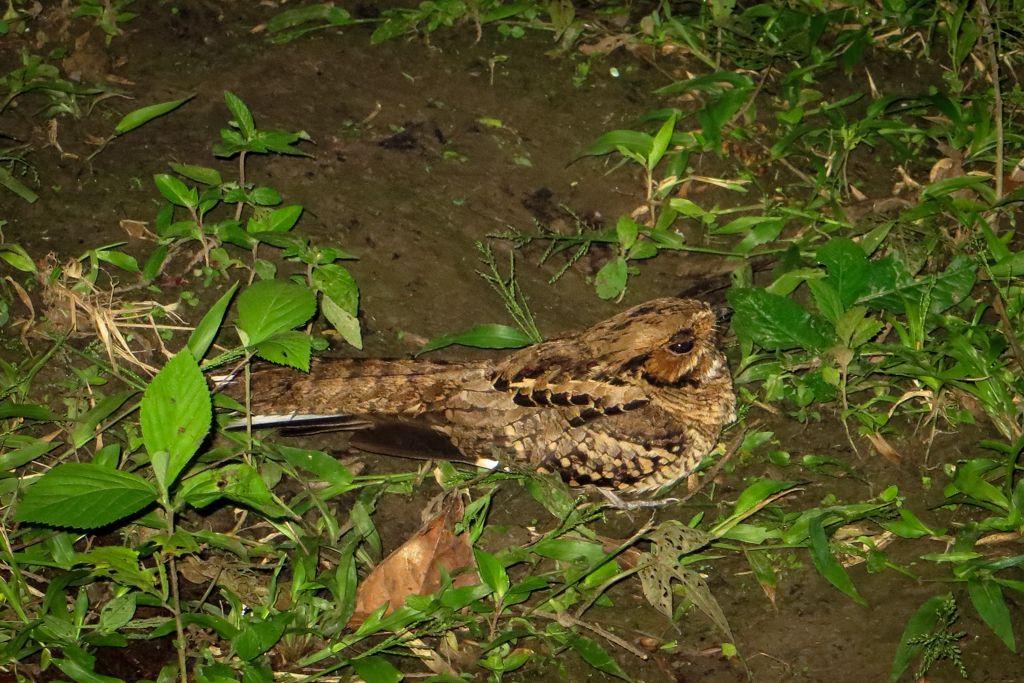 Paper wasps
Anolis princeps
Here are some shots of the same individual taken in daylight the next morning – pretty striking difference. I wonder why it would be so much lighter at night?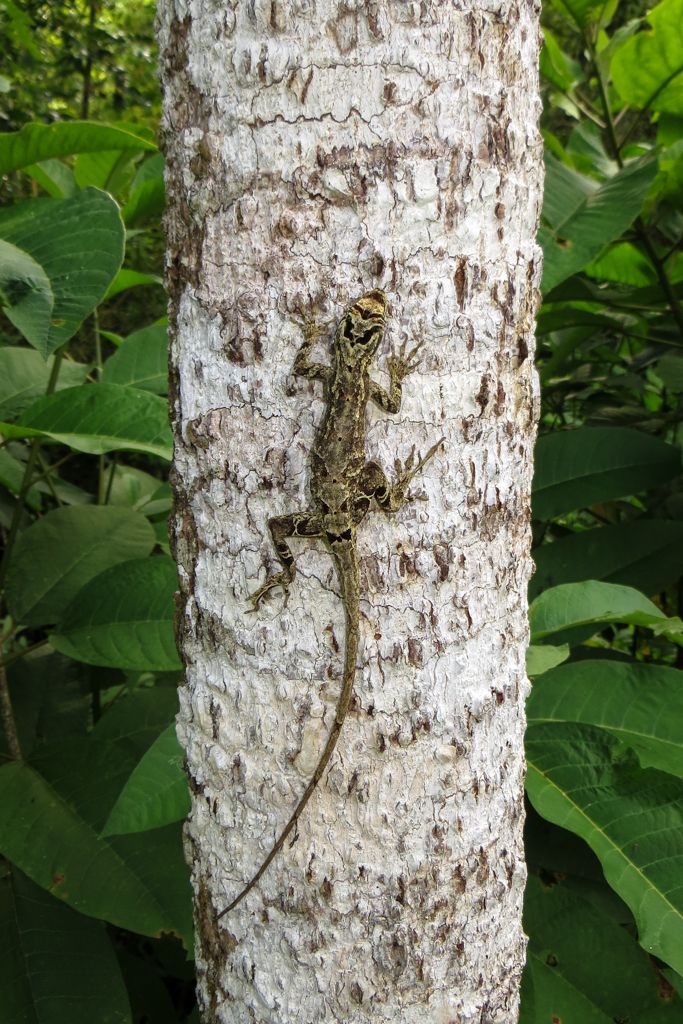 Some type of
tinamou
?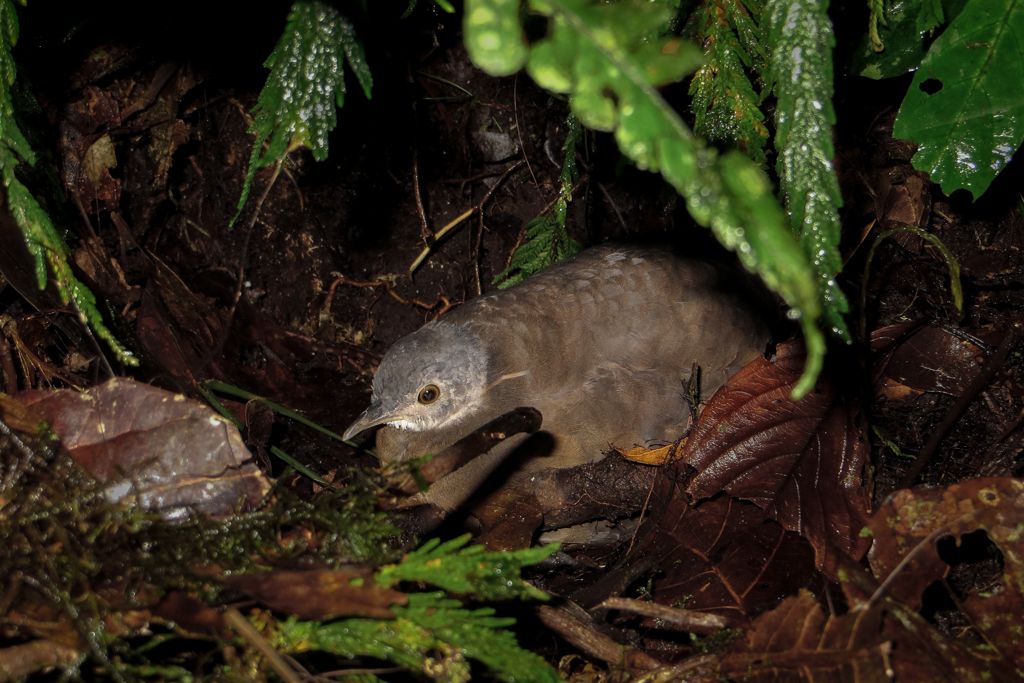 Glasswing Moths mating (
Calodesma
sp.)
One of the most exciting aspects of participating on these surveys is that there is still much to be discovered. For example, here is what we believe to be an undescribed
Pristimantis
sp.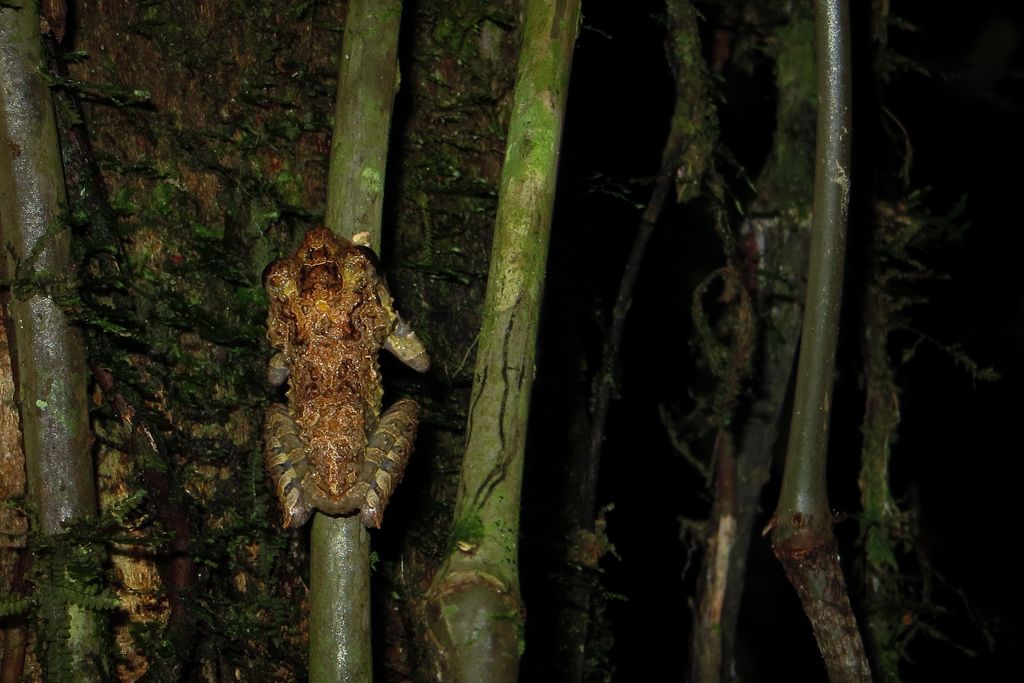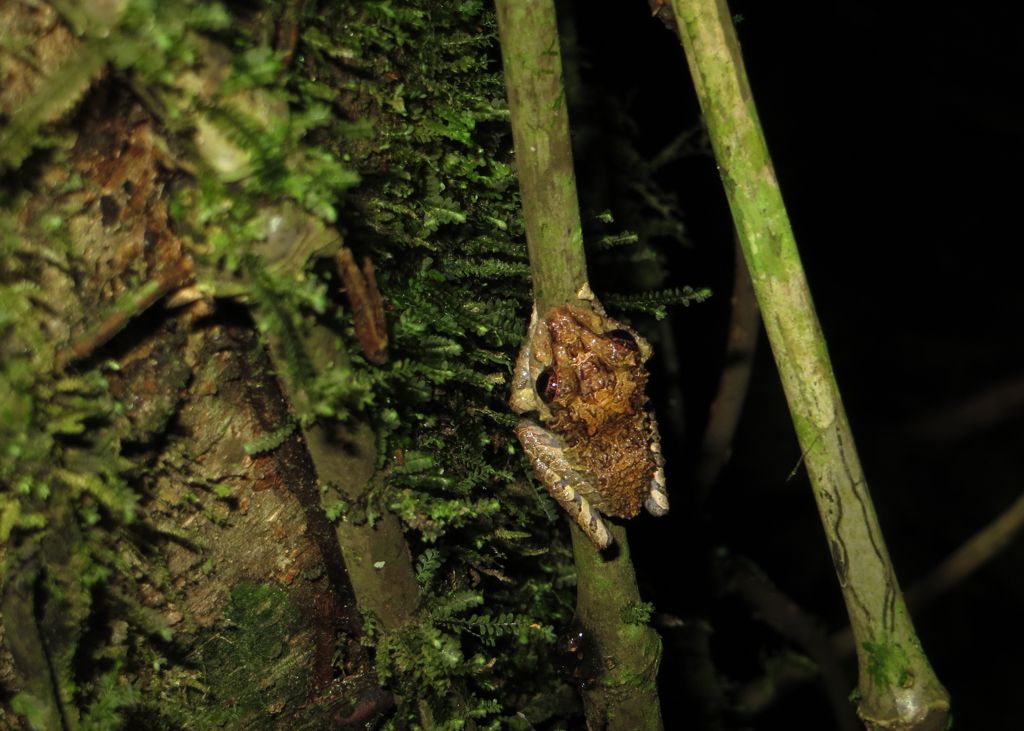 A rare glimpse of the Sleepy Puffball
Spider with cockroach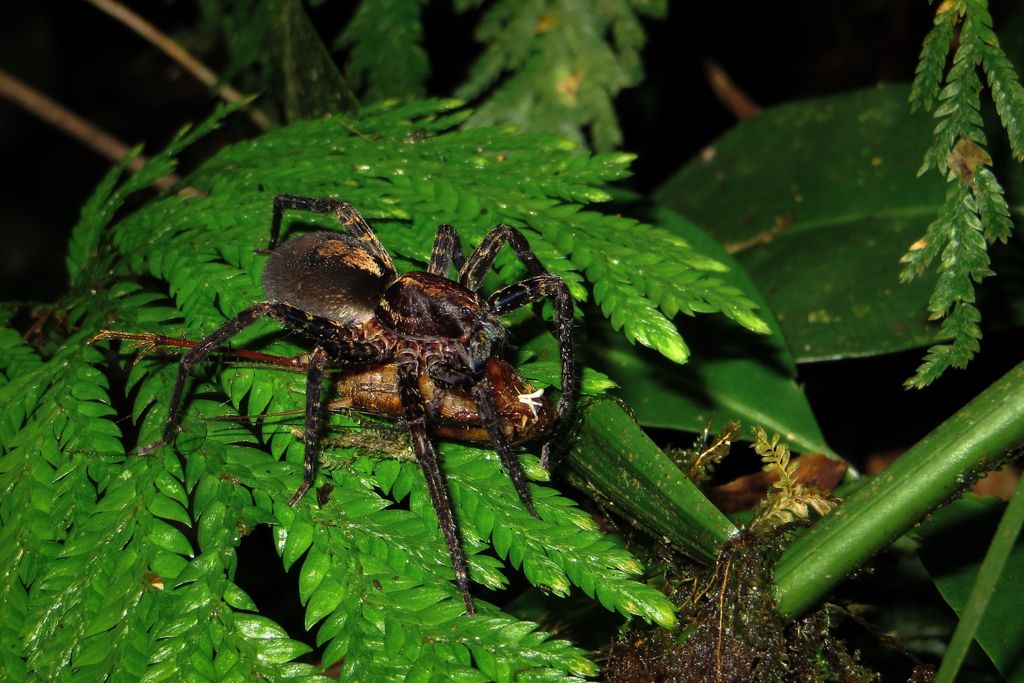 Some frogs are not very picky about where they laid eggs – we would find lots of little muddy footprint-puddles filled with egg masses like this (possibly from
Engystomops montubio
).
Here are some eggs at a later stage of development. As you can see, at the rate the puddle was shrinking it didn't seem like these guys would make it. I wonder just how much of these frogs' breeding efforts are successful? I filled an empty water bottle with a few lucky tadpoles to study back at camp.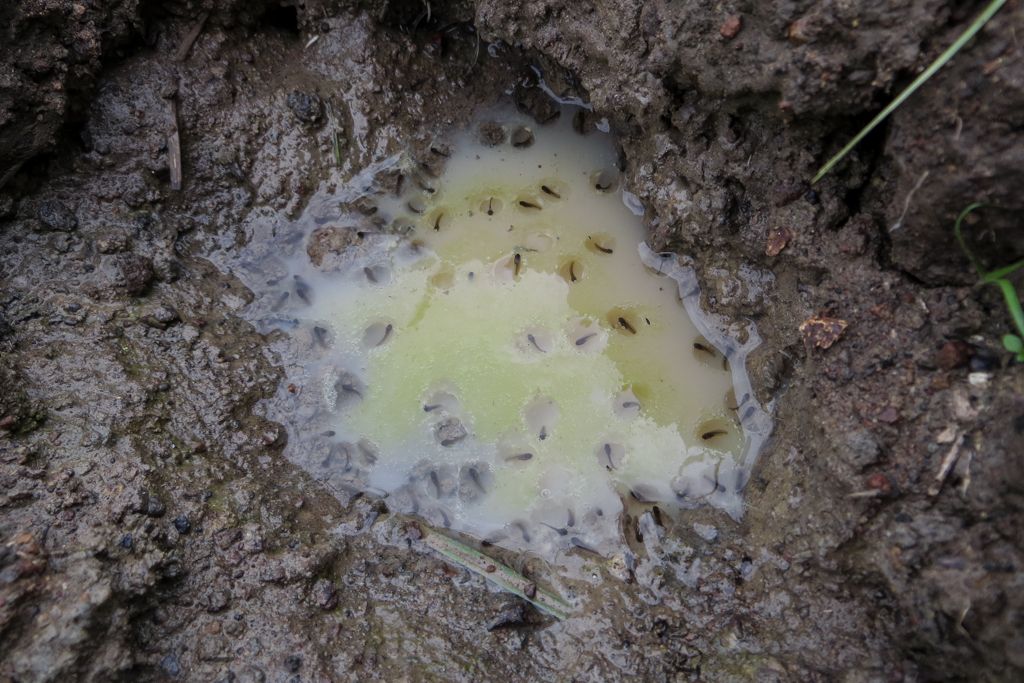 Spider (
Argiope
sp.?) with an intricate
stabilimentum
(web decoration).
Dead mule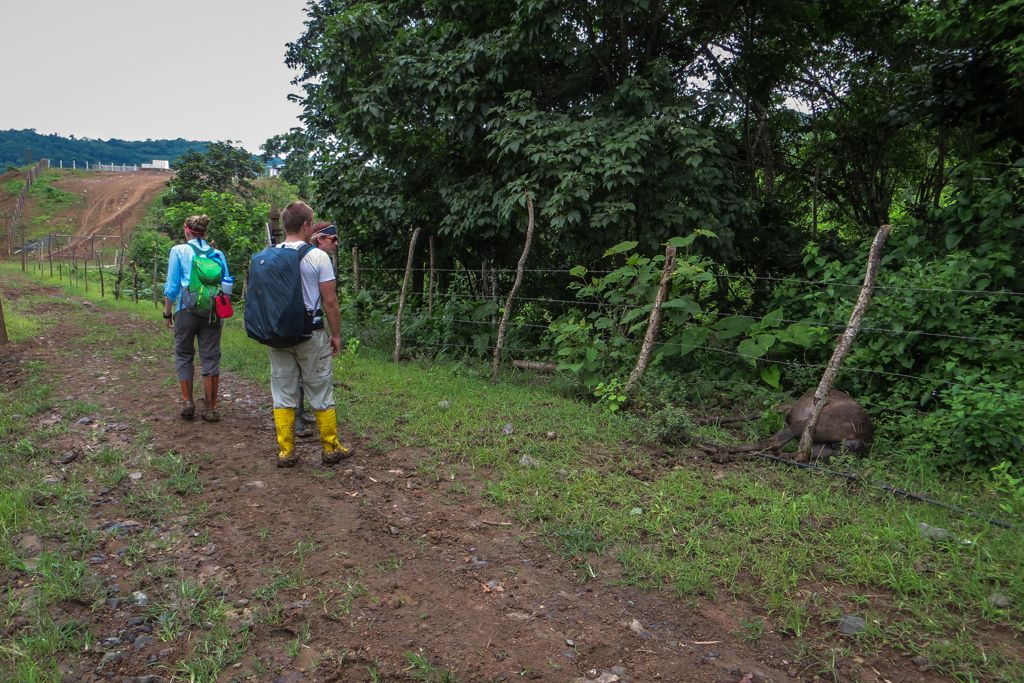 Variegated Fritillary caterpillar (Euptoieta claudia)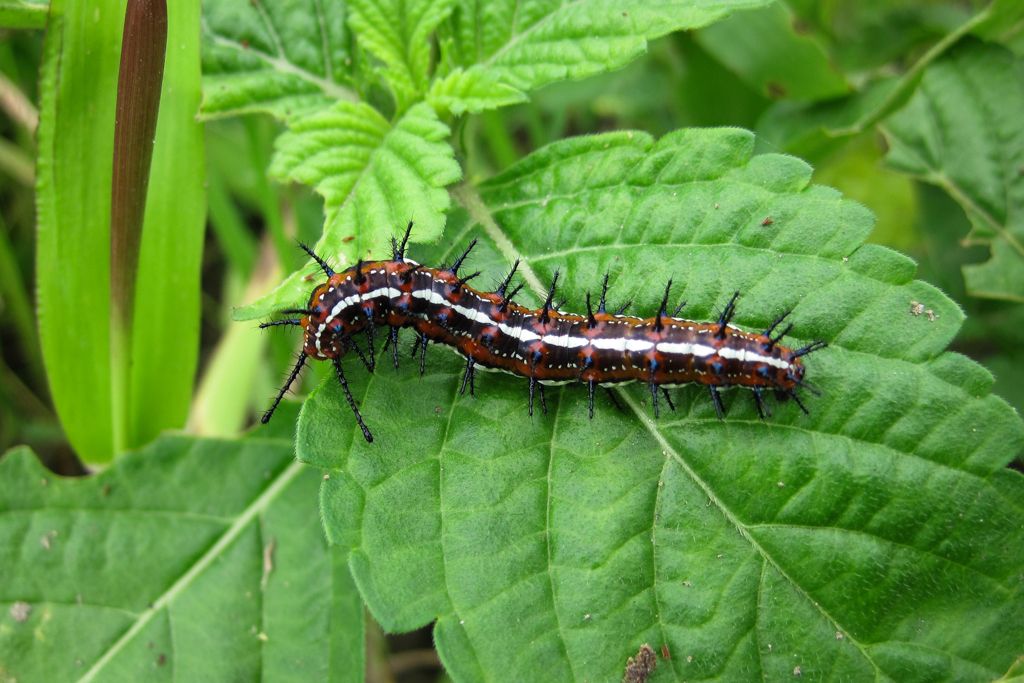 Metallic/golden chrysalis – looks like maybe also
E. claudia
?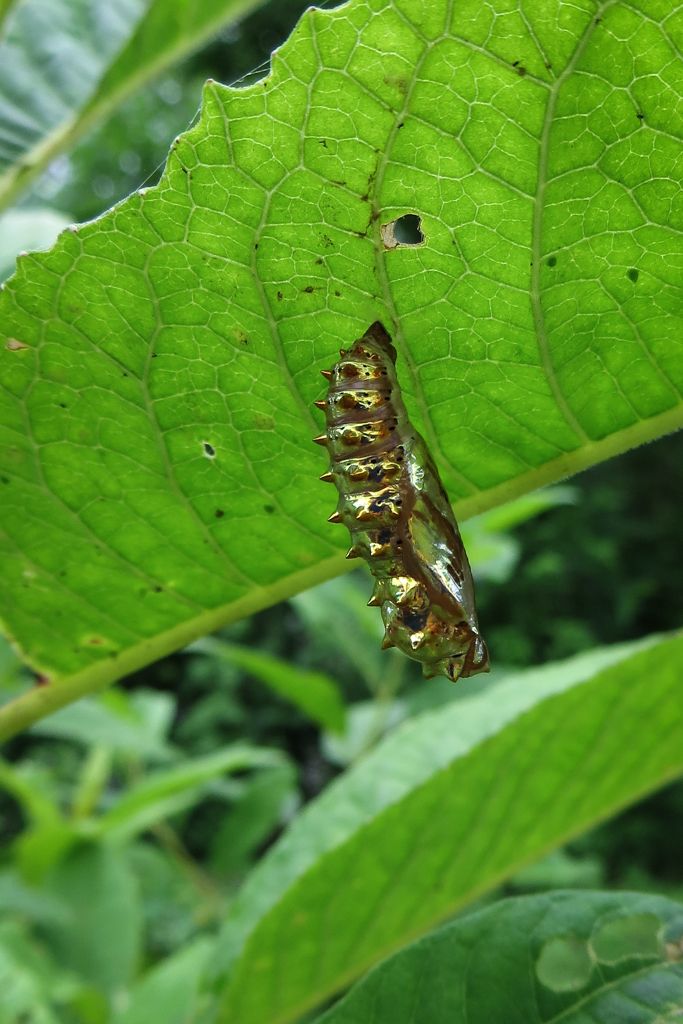 Squashed toad
Spiky katydid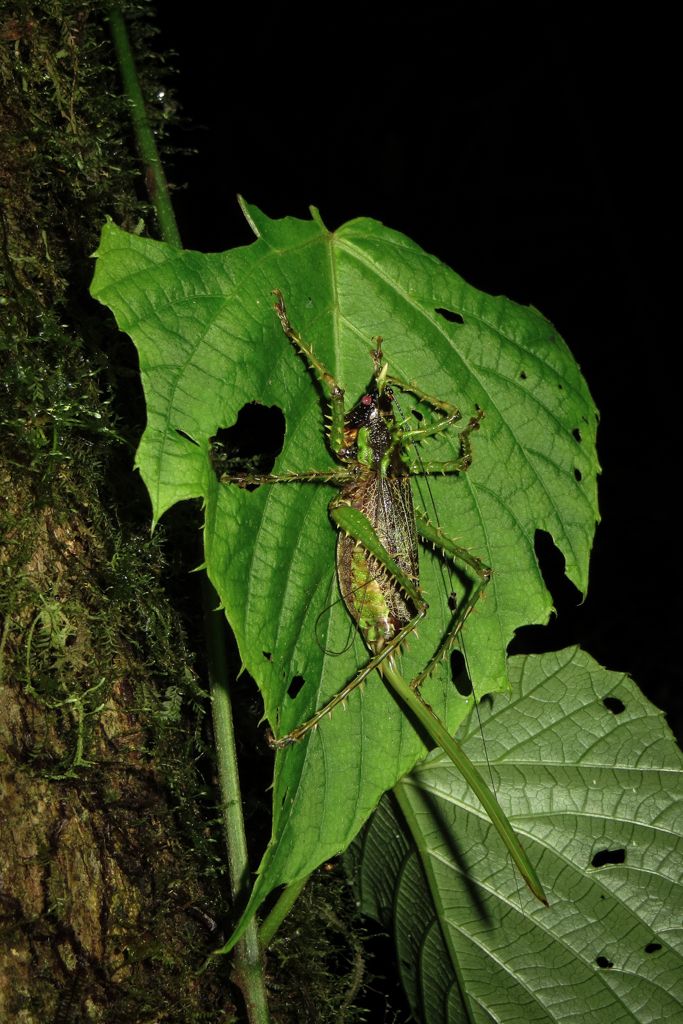 "Bienvenidos a Tabuga"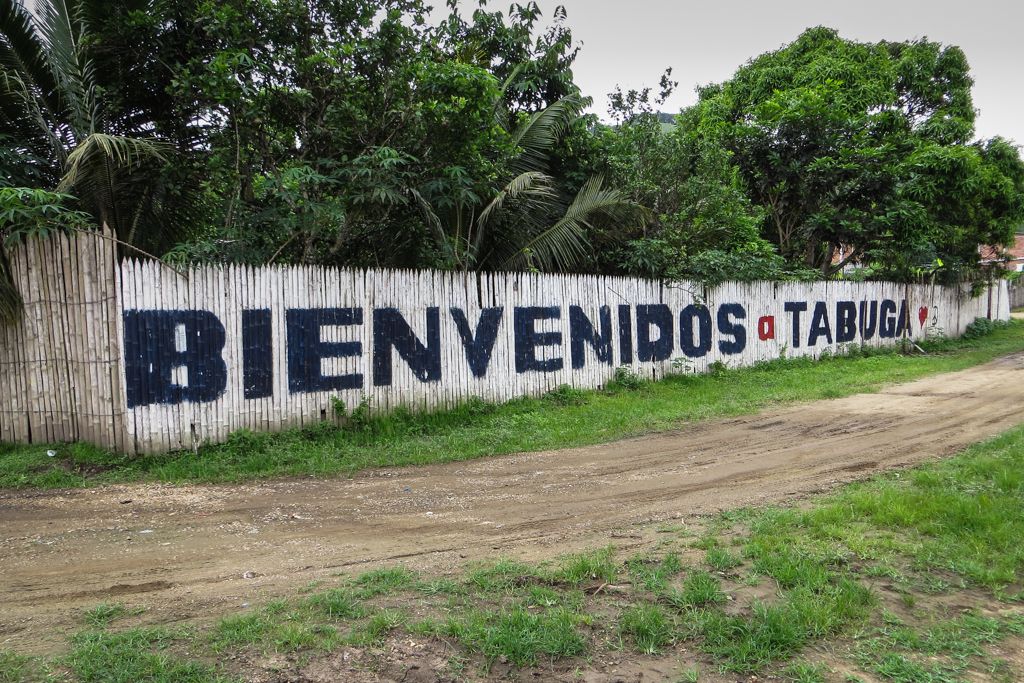 Neighborhood convenience store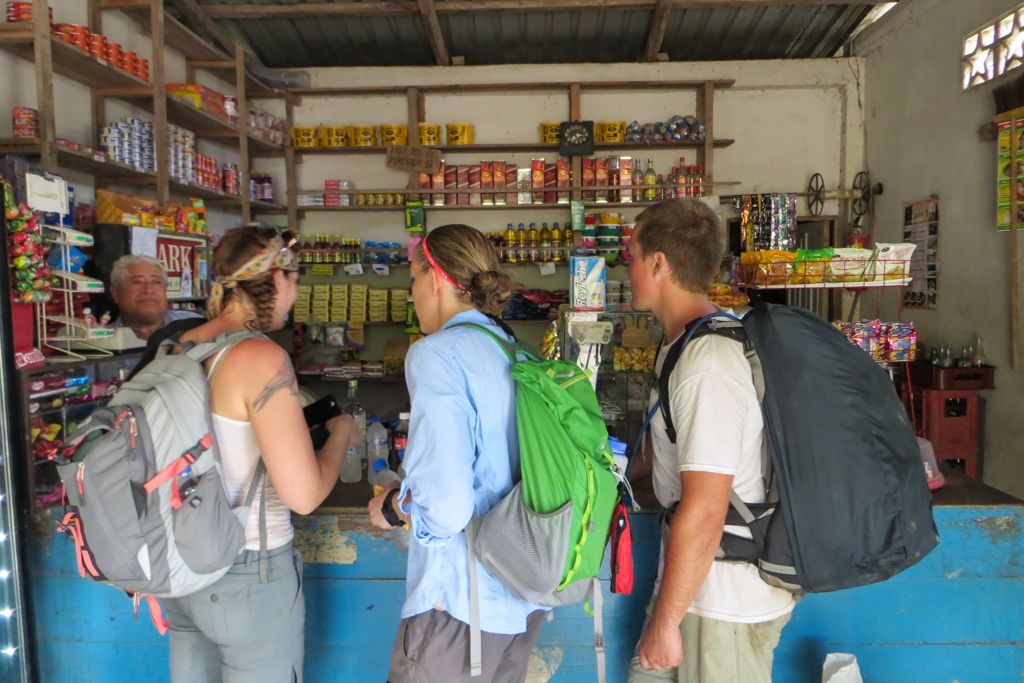 Hmm…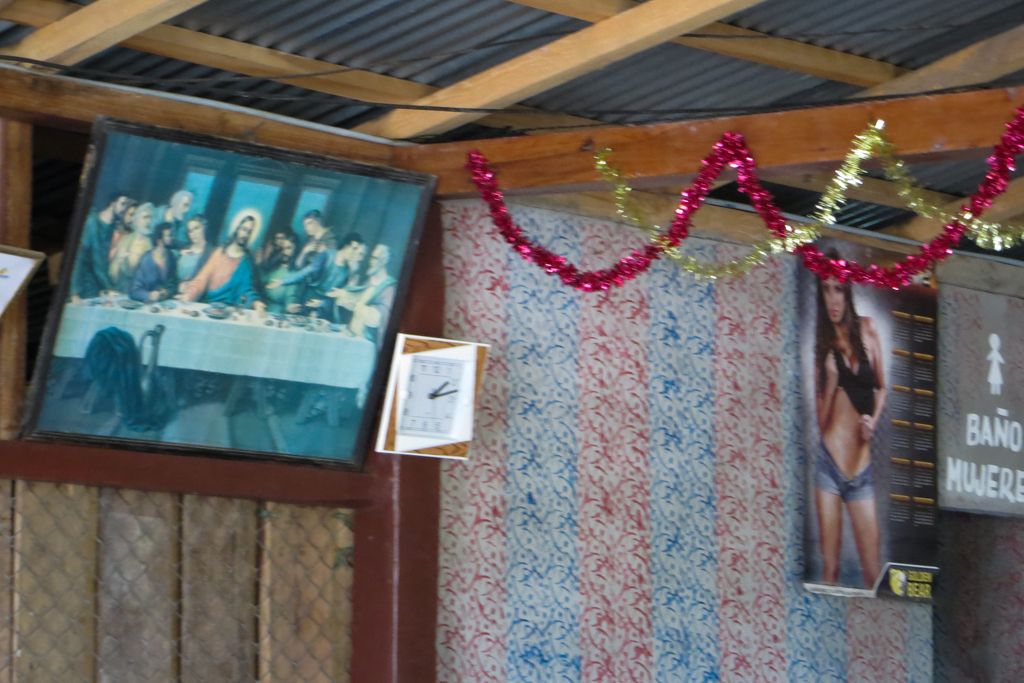 "No cortar los"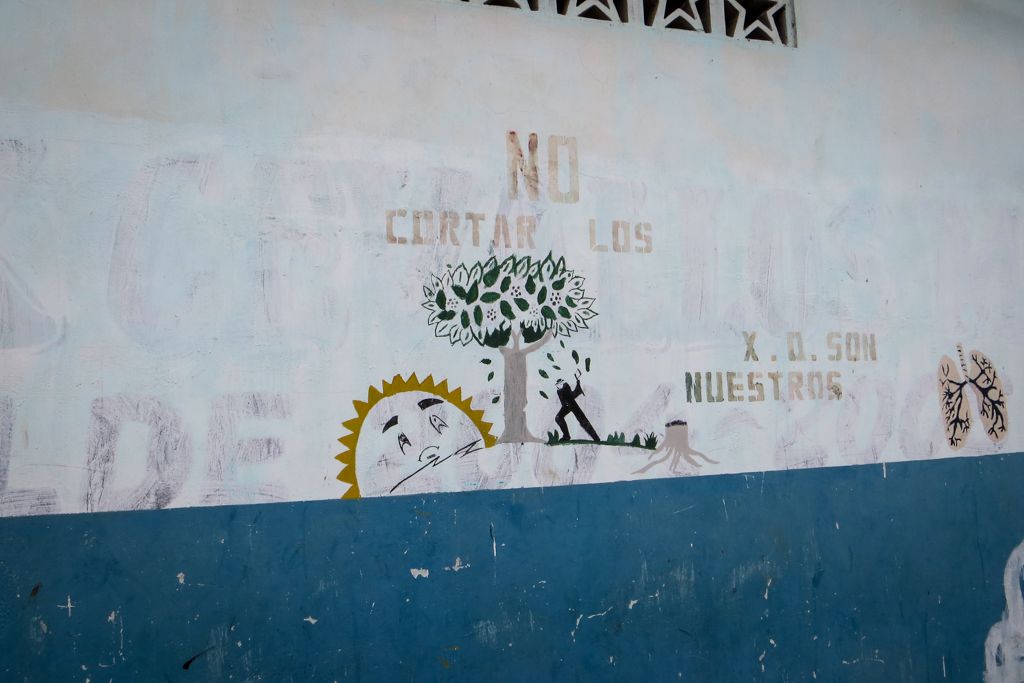 Heading to the schoolhouse (orange building on the left). Tabuga is a very small, poor town – what you see here is pretty much the extent of it.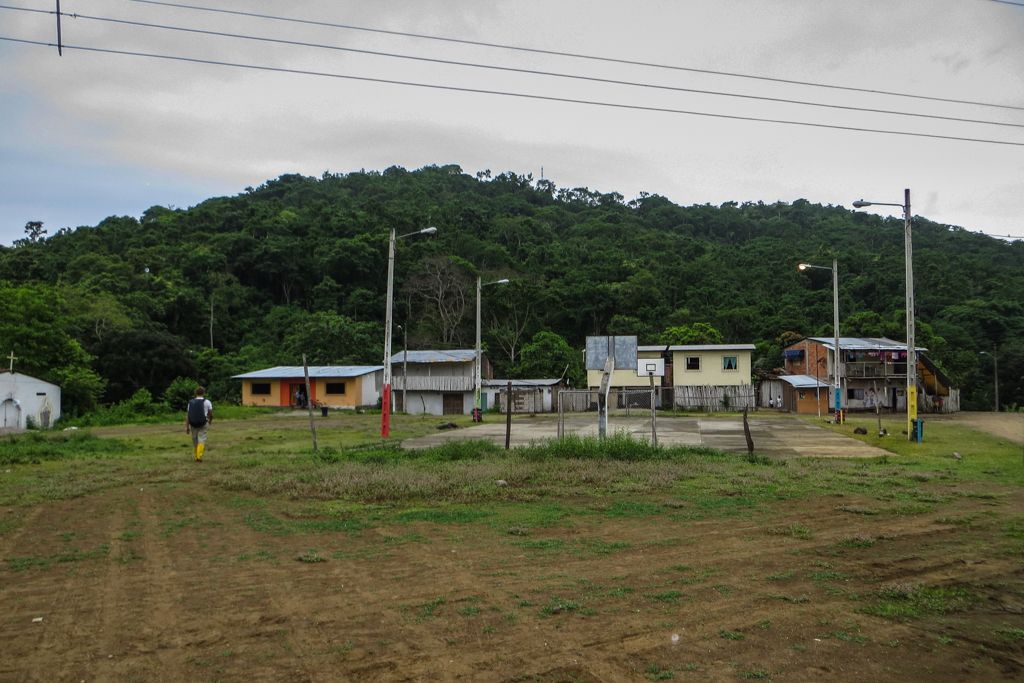 Besides doing surveys, The Biodiversity Group is also involved with
various community-outreach programs
, which I was happy to have the opportunity to take part in. Here in Tabuga, local schoolchildren were participating in the
PEEK program
(Photography Educating & Empowering Kids). Basically, the kids are given donated digital cameras (which they are taught to use), and then encouraged to go out and document the local biodiversity. The success of this program depends on a corresponding curriculum that emphasizes the importance of biodiversity and other environmental issues.
We had the chance to sit in with a class at the local one-room schoolhouse in which students were taught about
los reptiles y anfibios
. Then we accompanied the kids as they explored and photographed the wildlife encountered along a nearby stream. Although we spent a relatively short amount of time with the children, I was really impressed with how well this program seems to be working. All of the kids were enthusiastic to explore, learn, and share. And they aren't just messing around – these kids are recording real, valuable data! For example, one little girl (aged 3) recently documented a unique predation event that is to be published as a short note in a peer-reviewed journal, where she will be credited for her contribution. Talk about a way to get kids excited about learning! Now if we could just start incorporating programs like PEEK here in the U.S. . . .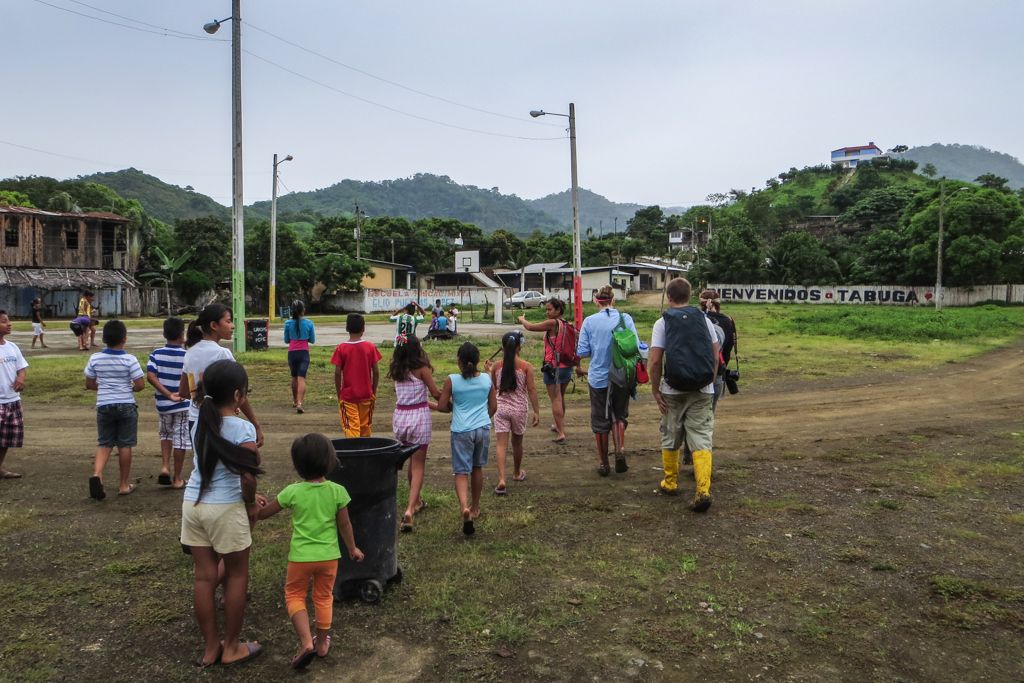 Later we took a hike down to the beach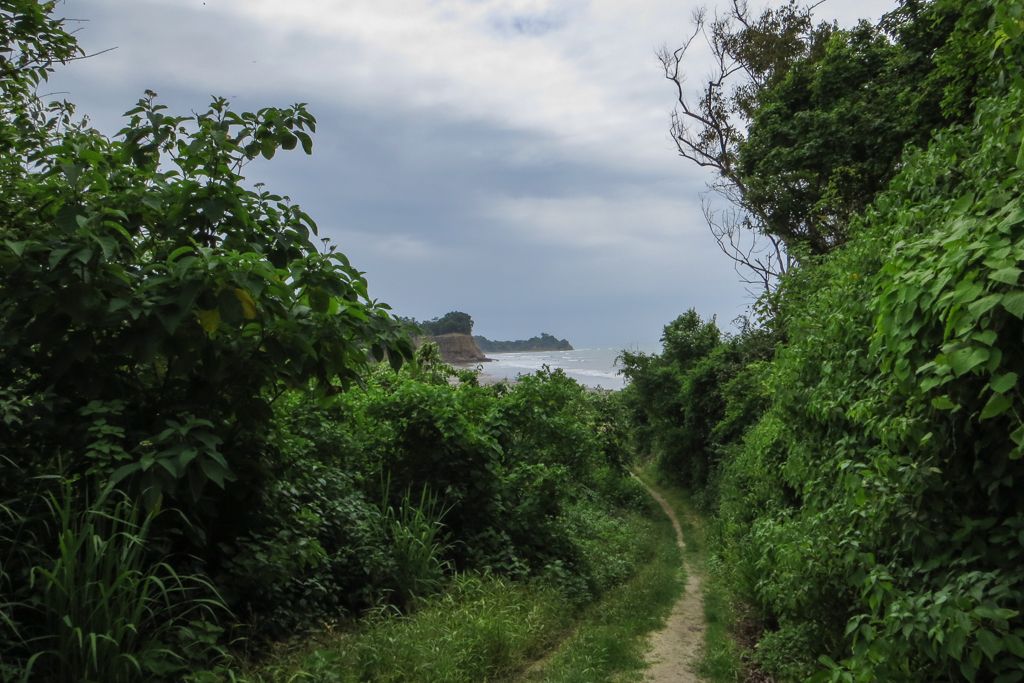 Julia Butterfly (Dryas iulia)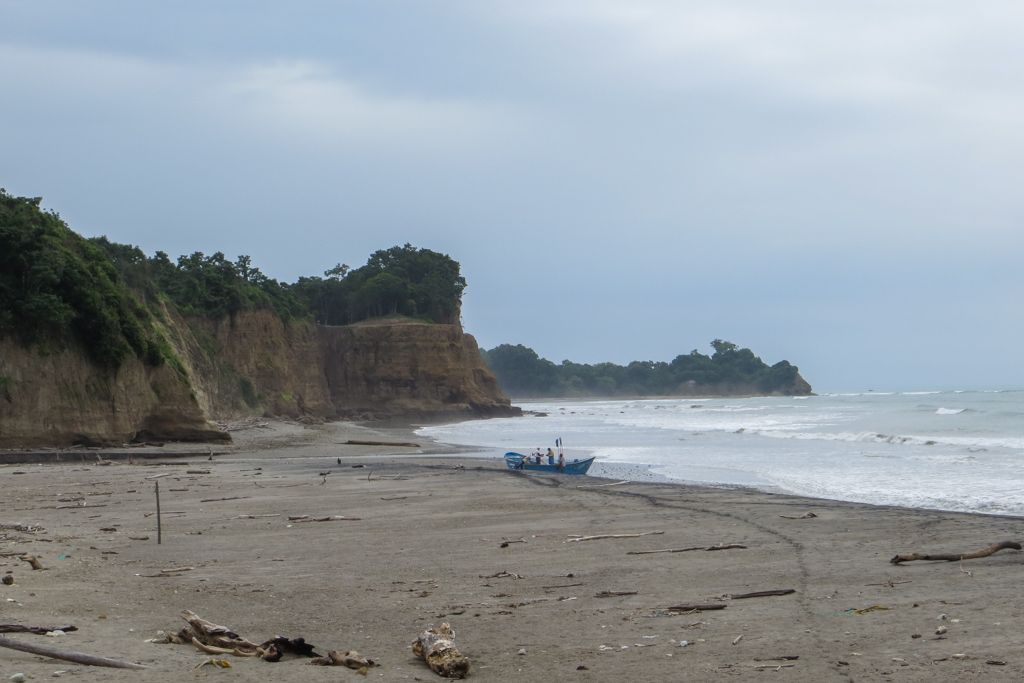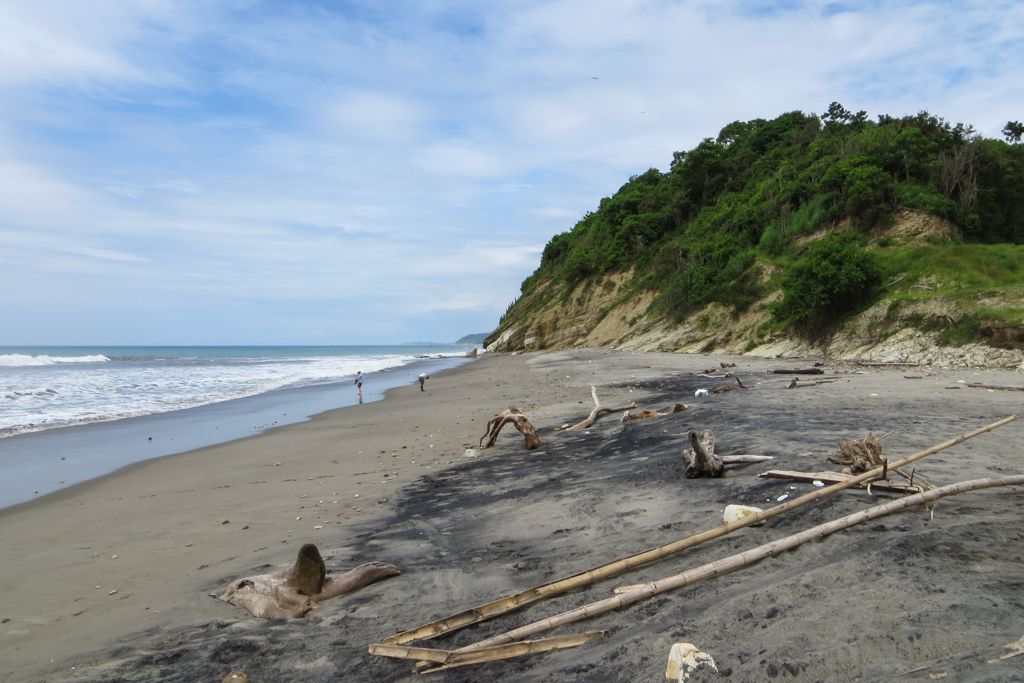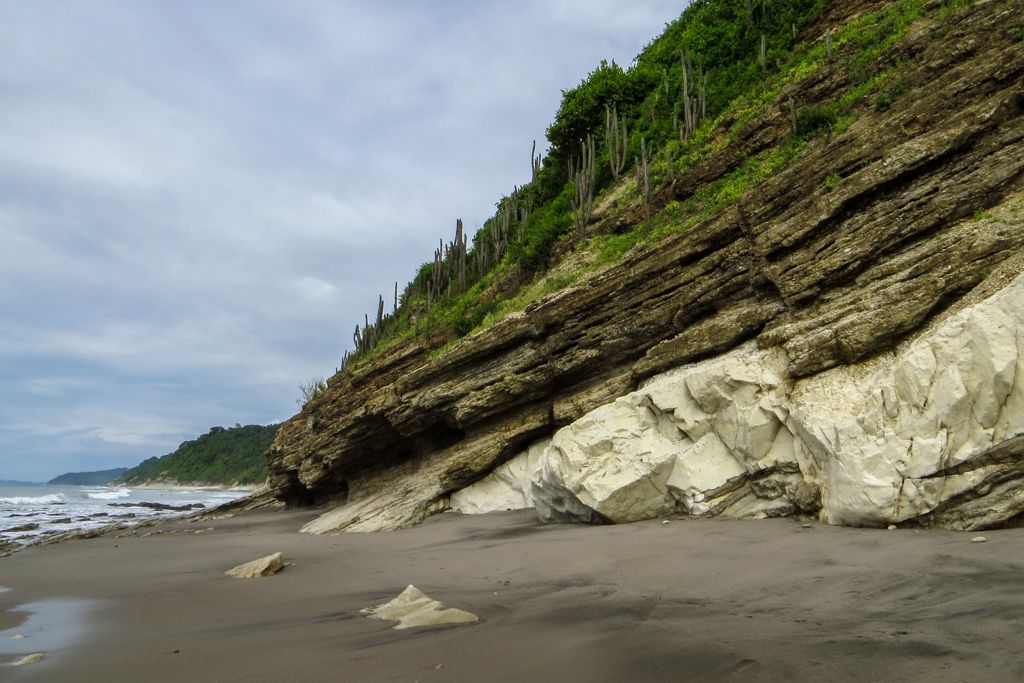 Coastal cacti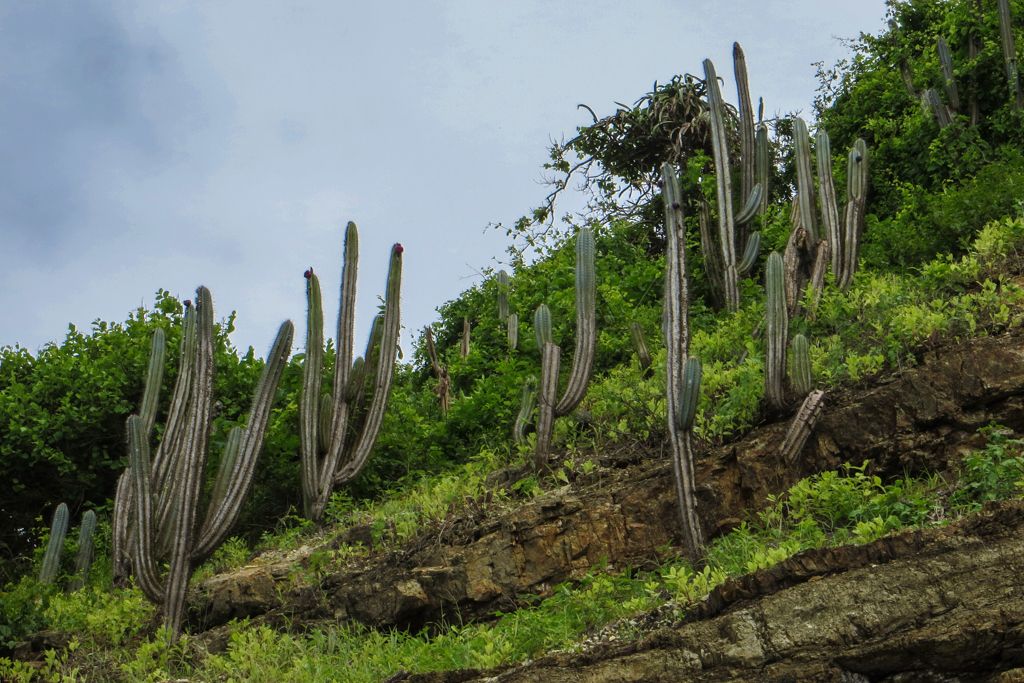 Deceased
Spotted Eagle Ray (Aetobatus narinari)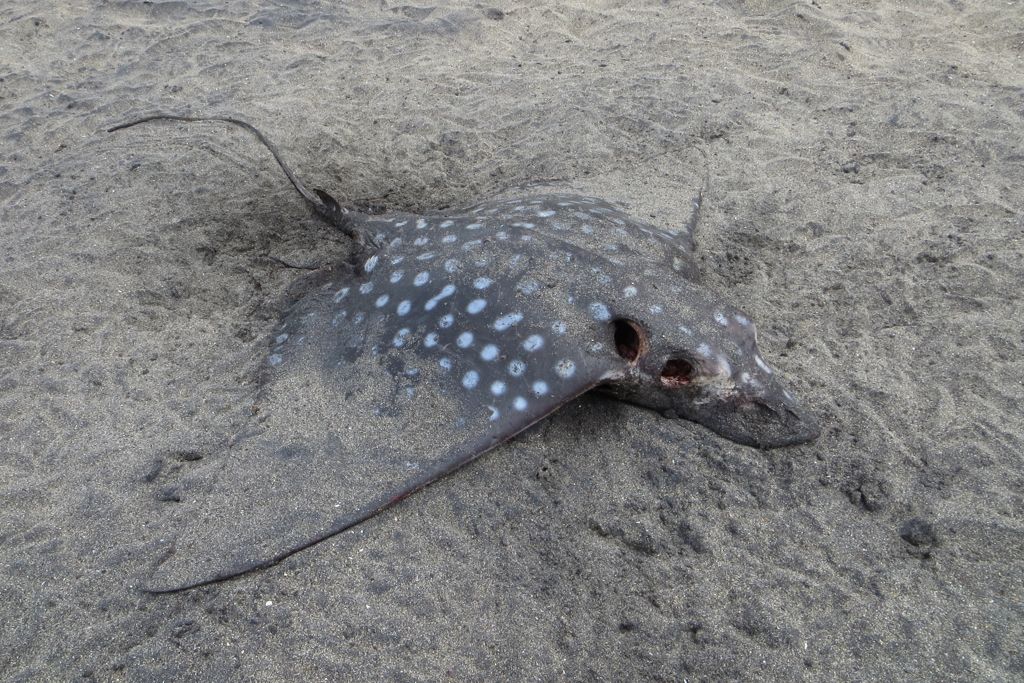 Black Vultures (Coragyps atratus)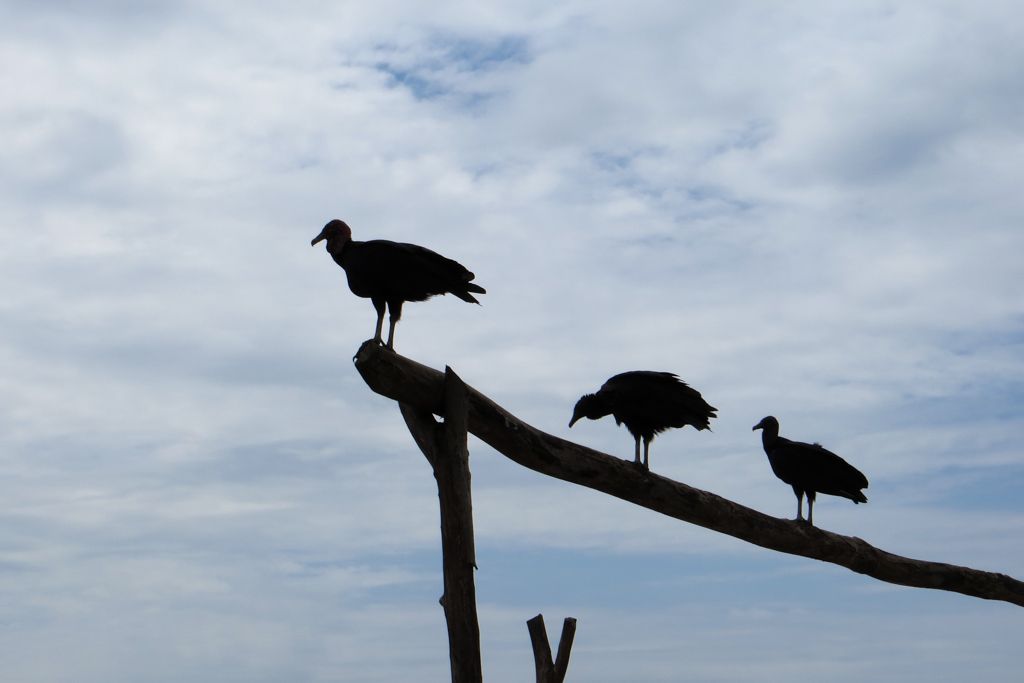 Land snail shells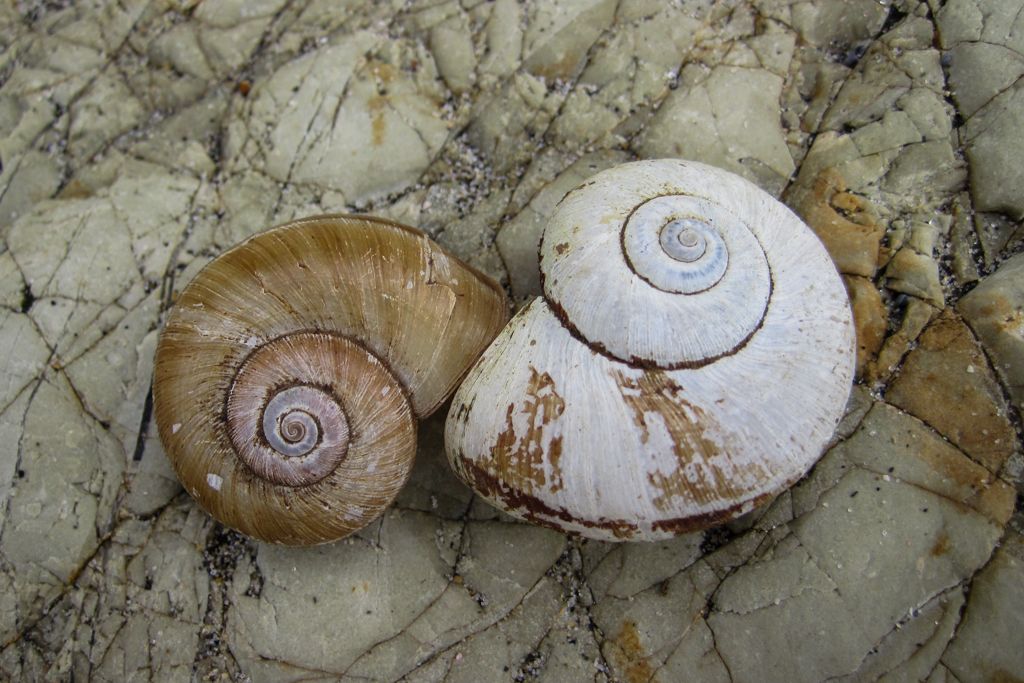 Hiking back up to camp
Typical house in Tabuga (note cable satellite dish)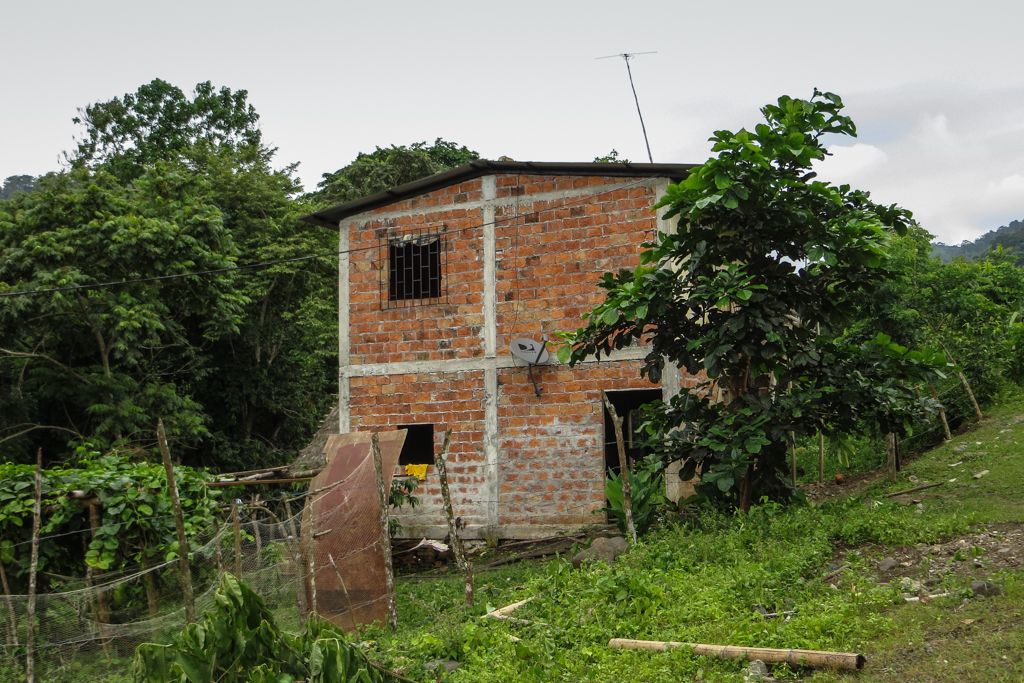 Back at camp I constructed an elaborate tadpole viewing station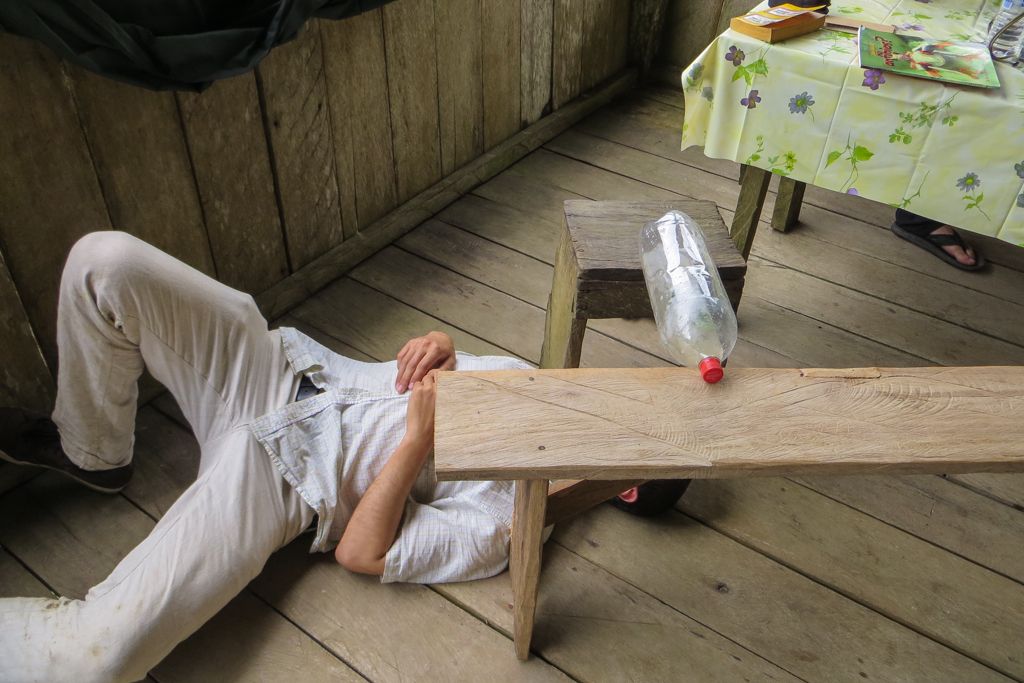 Molting bug
Social/Vermilion Crowned Flycatcher (Myiozetetes similis)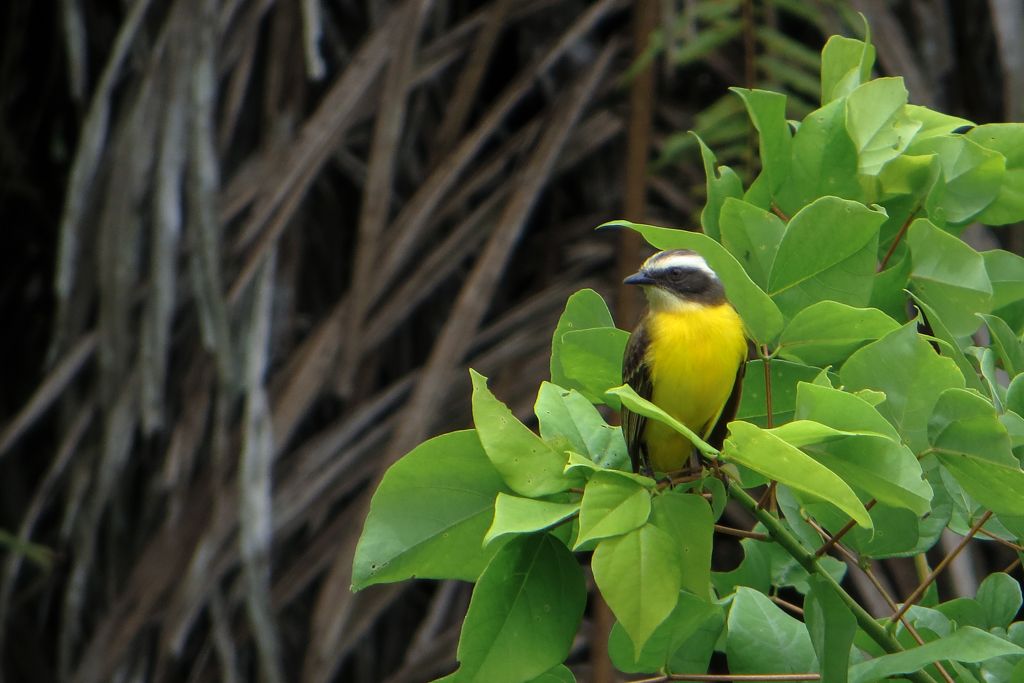 Eriophora
sp.
I was brushing my teeth at the window when I saw the tail end of a fairly large snake disappear into a birdhouse attached to the side of our cabin (and occupied, at the time, by several baby flycatchers). None of us wanted to miss the excitement, but the birdhouse was not in an easily accessible (or viewable) spot. Fortunately, by hanging out of the window wielding a camera, Ryan managed to reach out and snap some photos of the inside of the birdhouse, revealing a hungry
Shropshire's Puffing Snake (Pseustes shropshirei)
. The young flycatchers (located in a lower chamber of the birdhouse, not pictured) really lucked out!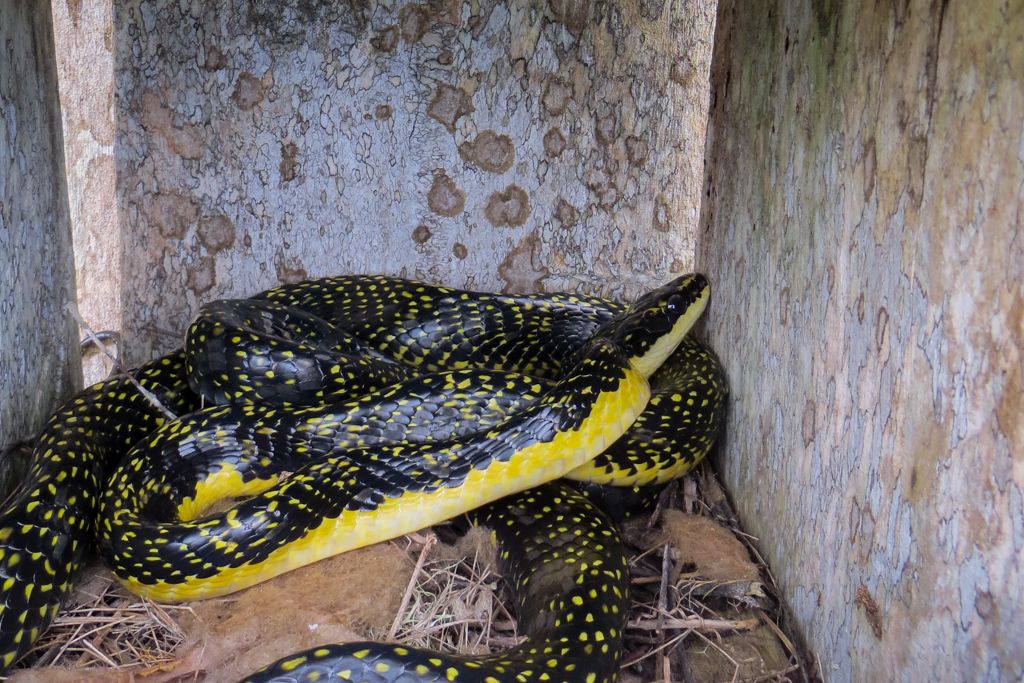 Next, Ryan decides to try and extract the snake from the birdhouse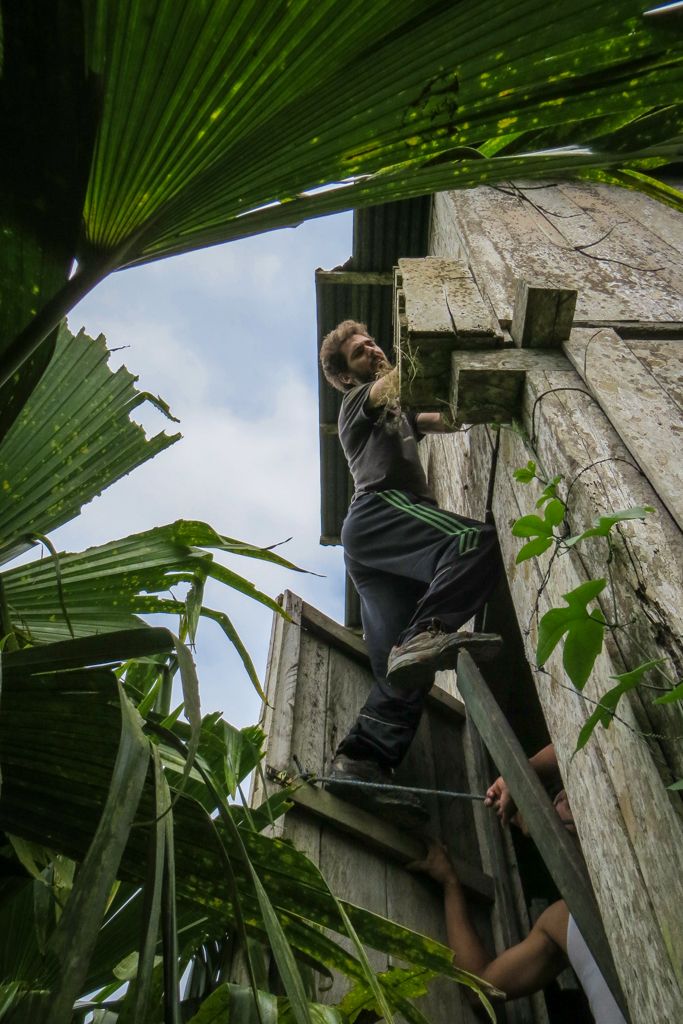 Got it!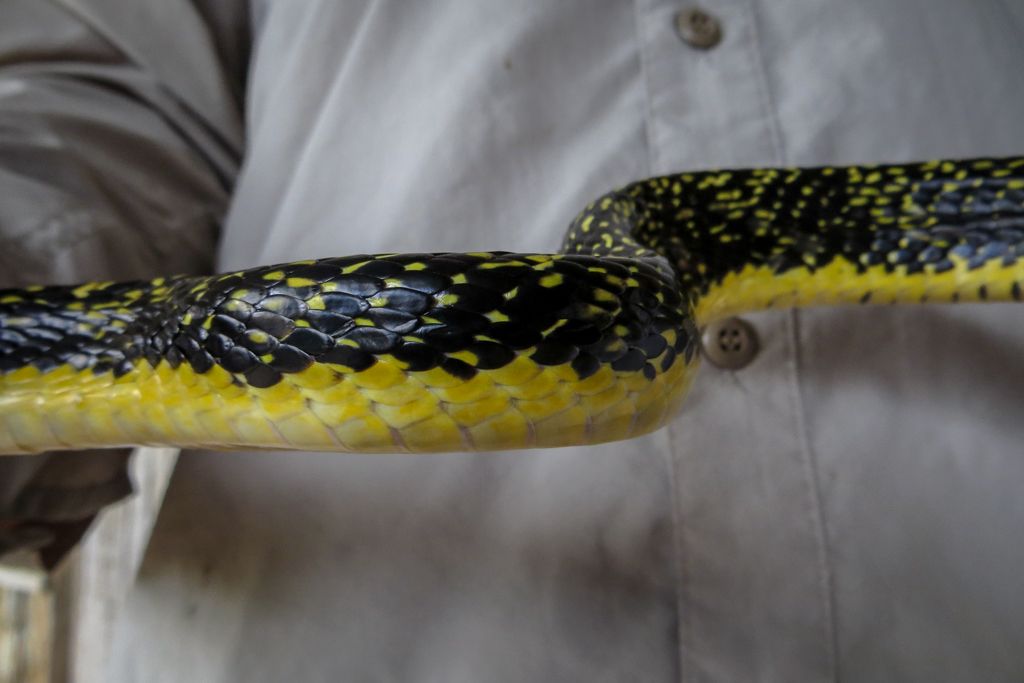 The Martinez family (owners of the property) watches as Ryan collects ticks from the snake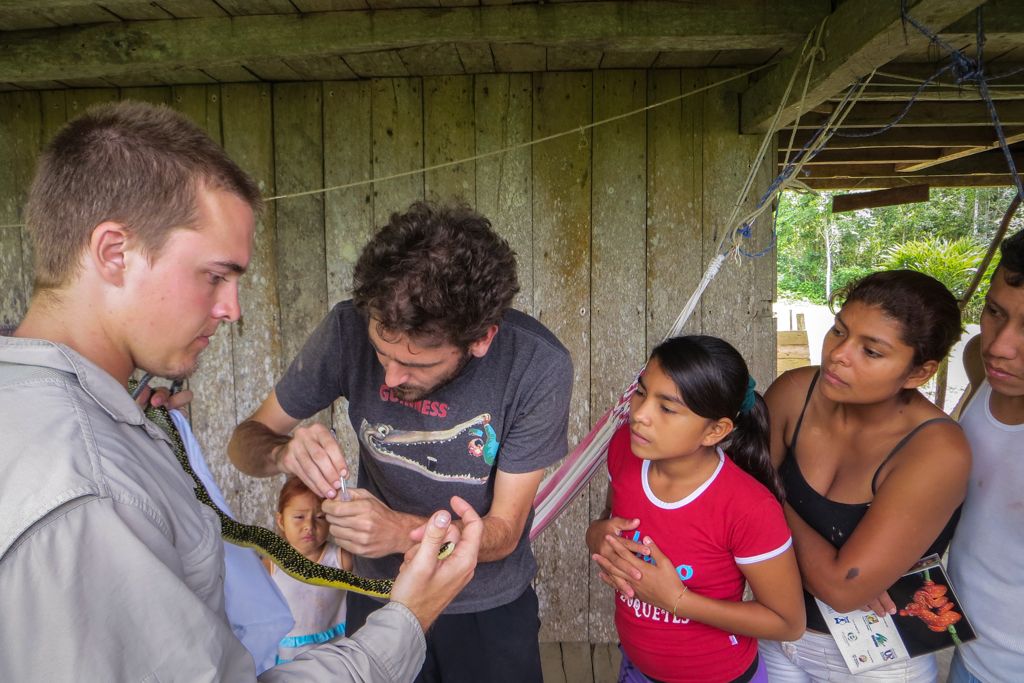 Before releasing the snake we held a photoshoot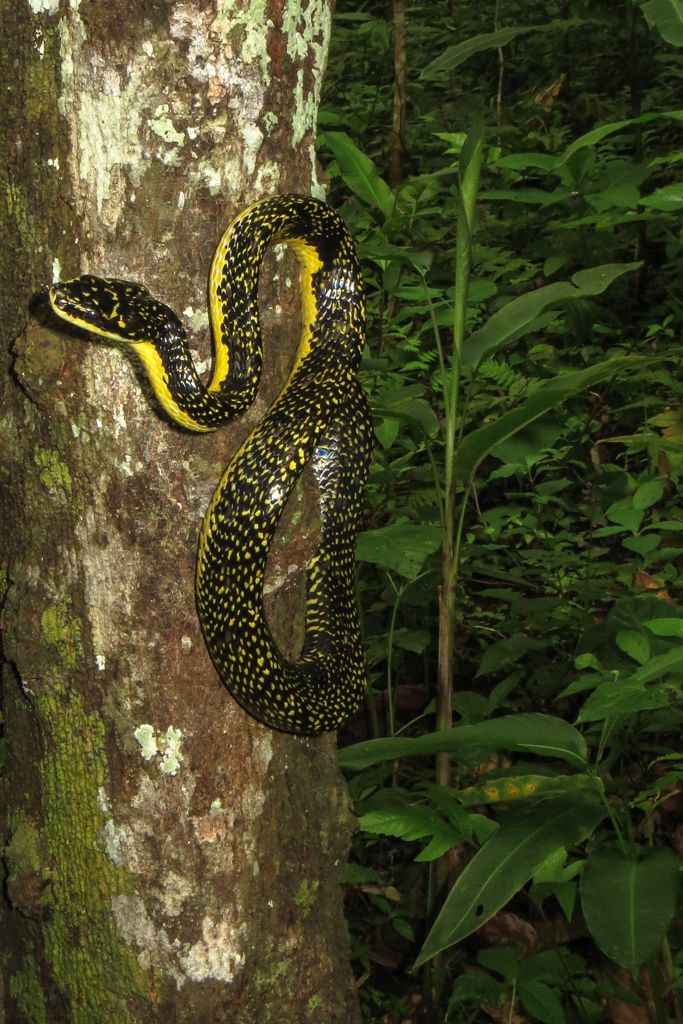 I guess this is why it's called a "puffing snake"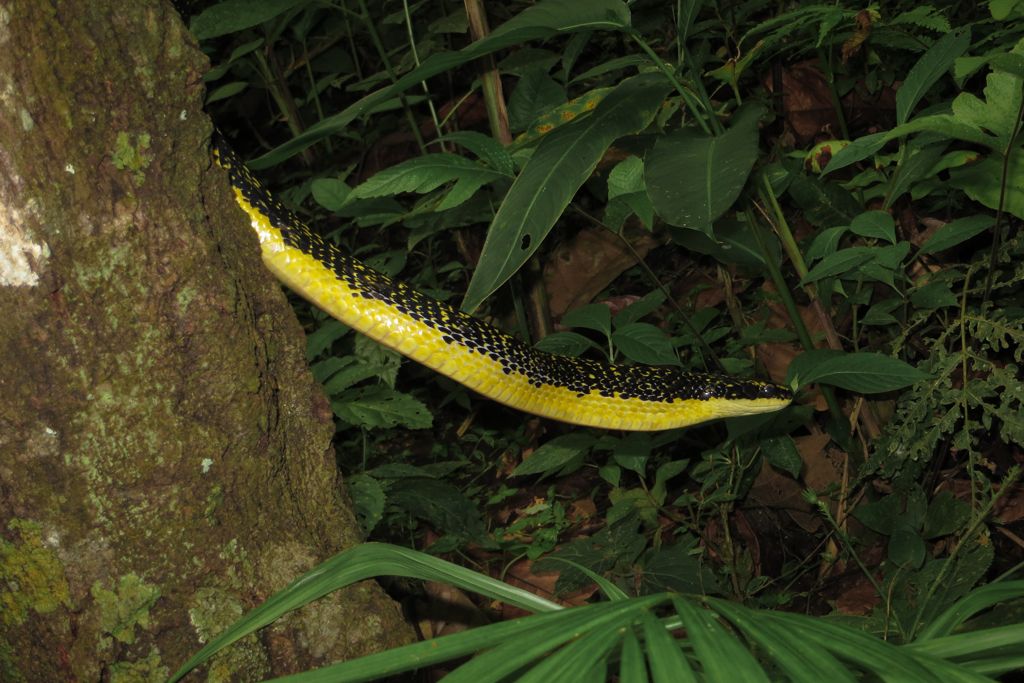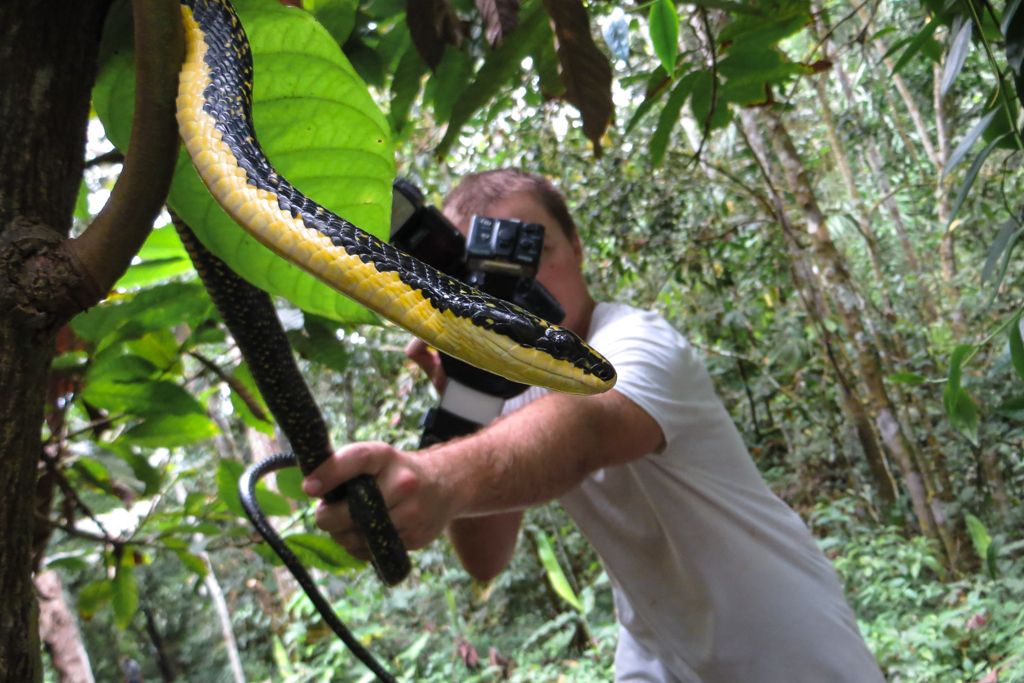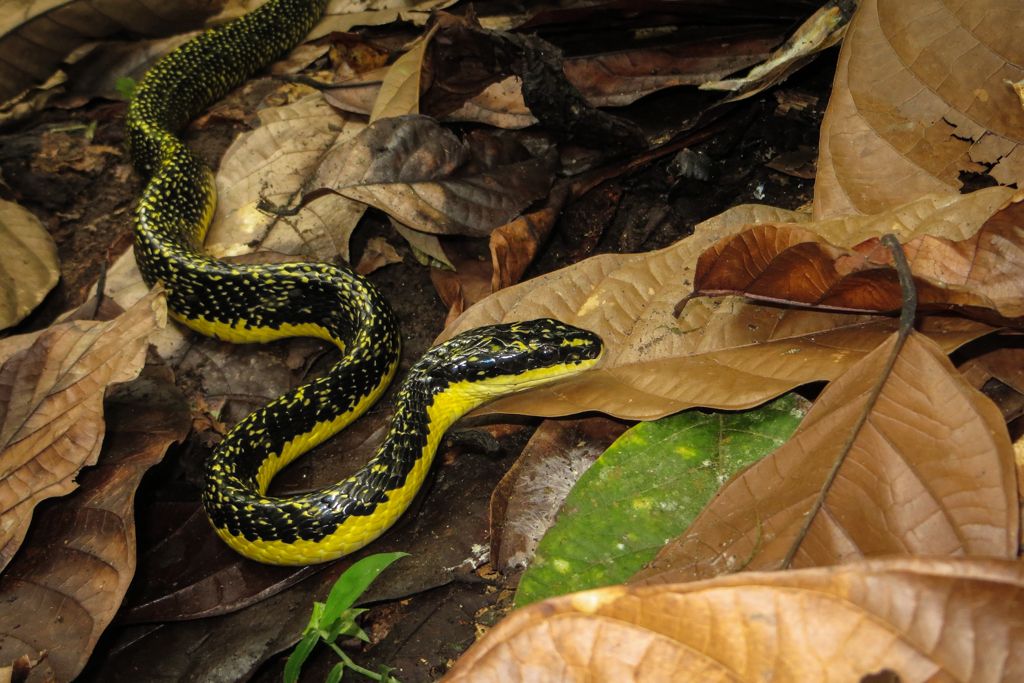 Yup, still a lot more to come… I'm going to have a really massive backlog of photos by the time I get back from Vietnam, but I will get them posted eventually!

-Zach
Part 1
Part 2
Part 3
Part 4