So... thx to the efforts of a multitude of local herpers (some members, some not) we had a very good assortment of Herps to present at this year's
Grassy
Hollow
Reptile talk
I guess Josh had given the Lady introducing him my name as well, and she went ahead and introduced us both, as co-presenters... so...I took a position behind the table, feeding Josh the herps and (as is my wont) quipping in with one-liners and general 'goofyness'...
It went GREAT... by the time we finished the second talk, we were a regular Abbot & Costelo...
I've been doing this Herp talk for going on 15 years,(turning it over to Josh 2 years ago) and I gotta say that along with it being informative, it was as much fun as the audience, and I have ever had.
Josh and I...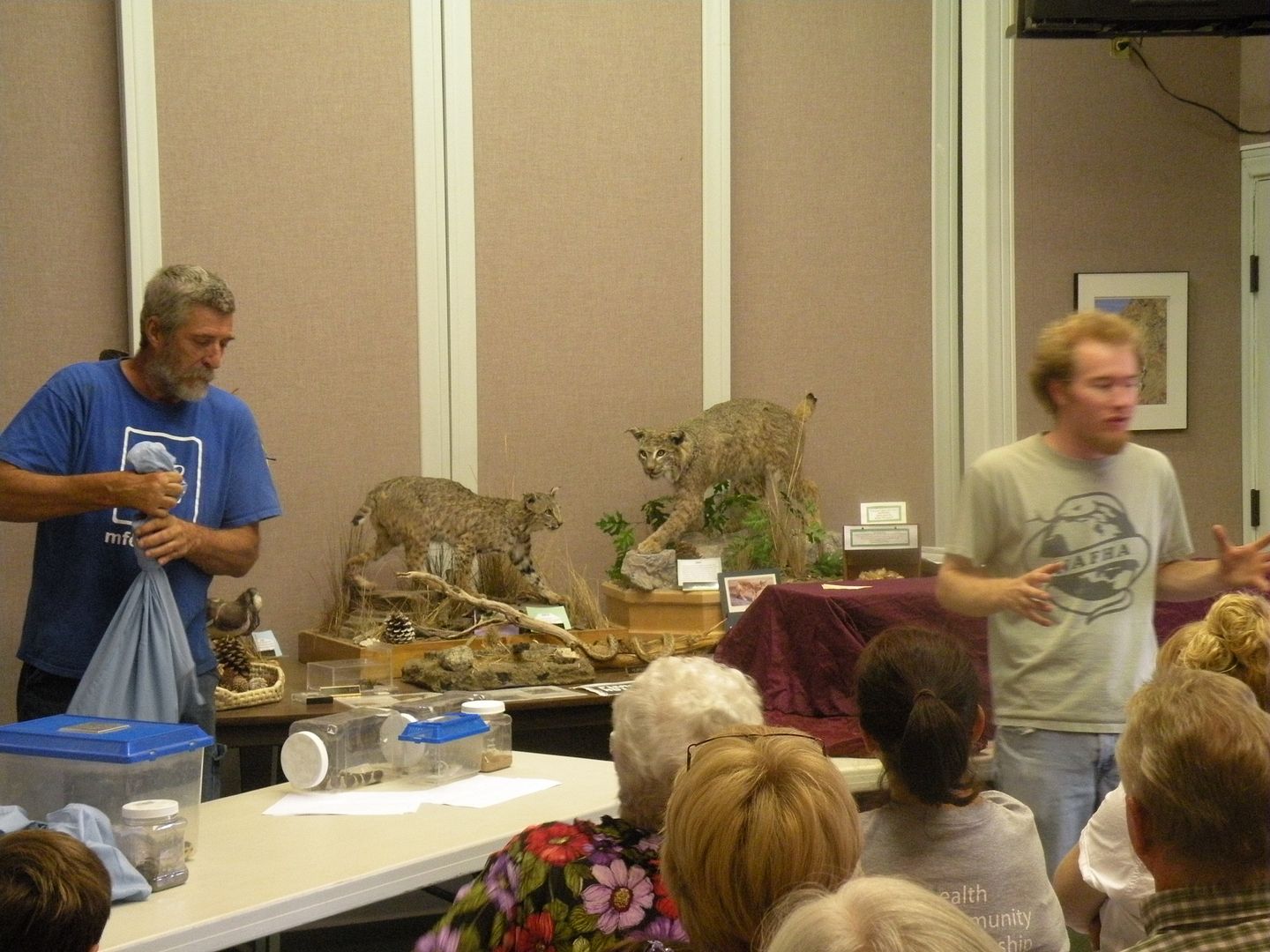 Spinning Red Coach...no prob...
Josh talking on a serious subject...Desert Tort protocols...
Me, cracking wise...
Josh's 5 ft GB gopher (who he's has had for 14 years) got into the swing of things by getting inside his shirt and coiling around his neck
BOUT choked him out... crowd LOVED it...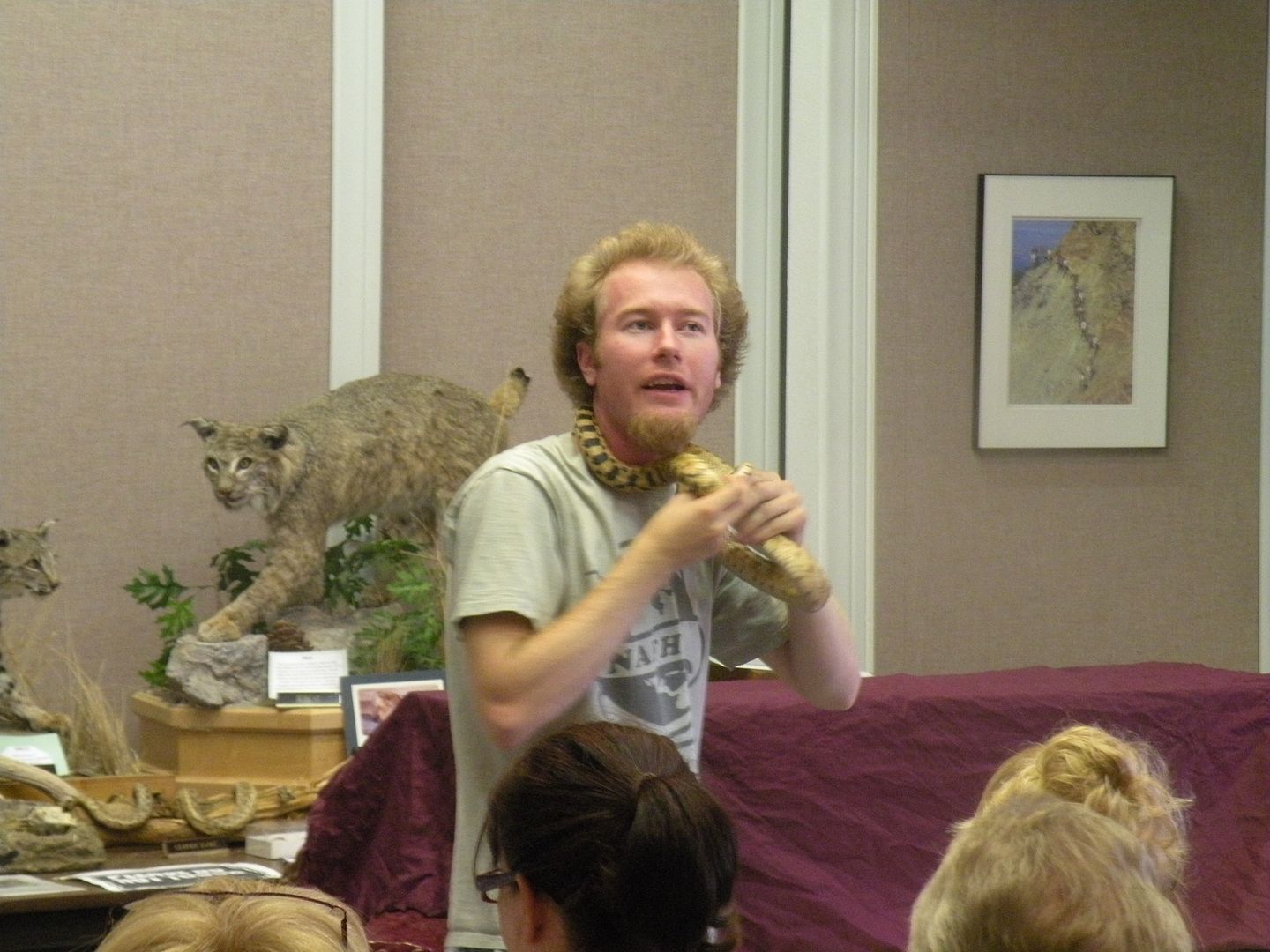 Me, catching 40 winks tween talks...
I had a 4 ft SD gopher, Josh had his 5 ft GB, and Jeff (Fangmaster) had brought a 5'10" intergrade gopher...so... we (after talking about them) had the crowd vote on which they liked best... Josh's GB JUST edged out Jeff's very impressive specimen... and my poor little SD took a distant third.
Josh and I promoting Nafha...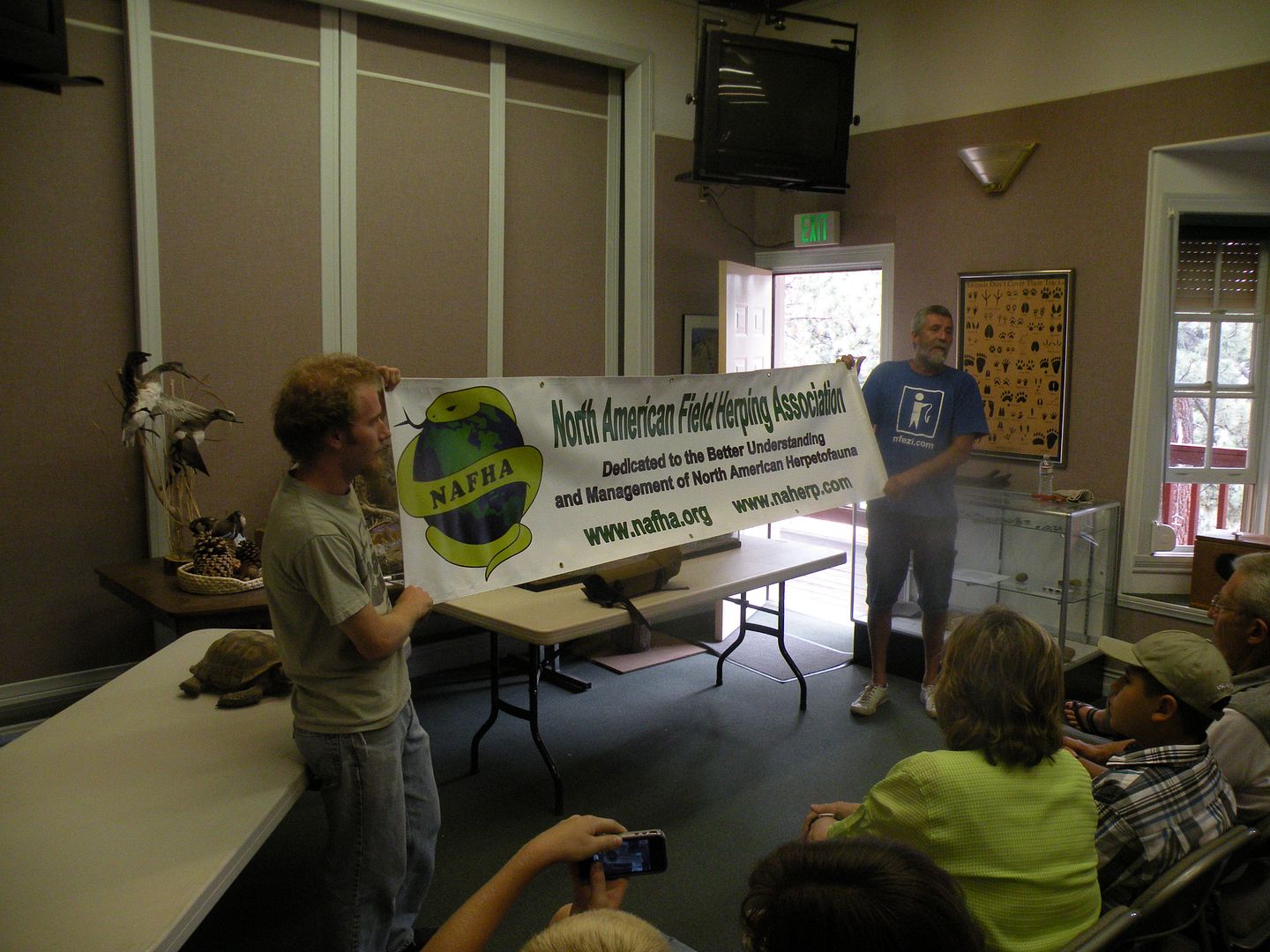 Big Ups and Thx to our Chapter Ed Spec, SurfnHerp, our chapter region Ed Spec, Lucas (and Family), Jeff and friends, and Aayrm, for helping out/bringing herps and helping make this the best ever GH reptile talks...