That same evening that I had found two DOR fox snakes a big storm started to blow in from the west. Since I had a rental car I was a little worried about protecting the car from hail, etc, but the storm was hitting mostly away from the coast, so I decided to stay out well after dark and just hug the coast of L. Michigan. It rained hard for a little while then just drizzle for the rest of the evening. I guess it was the big change over from the torridly hot weather we'd been getting to much cooler weather which would last for the next week and a half.
I worked one stretch of road which had a view of L. Michigan most of time on one side and lots of wetlands on the other side. The numbers of toads and frogs was amazing and I was able to make some finds I wouldn't have otherwise. The only thing is that the little point and shoot camera doesn't work very well at night, so these photos aren't too great.
Here's a pic of the approaching storm before it got too dark...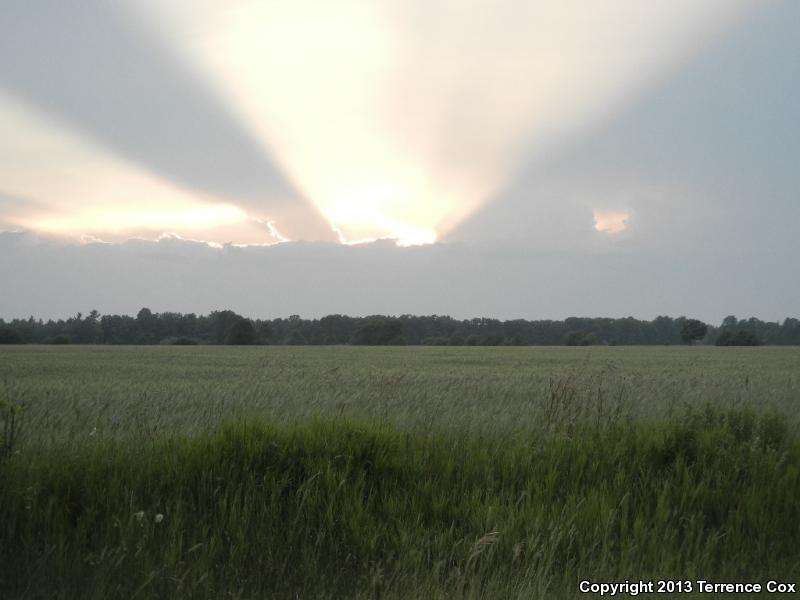 About 10 pm with temps about 68*F. I found my first American toad...
These toads were interesting, because they had a distinct vertebral stripe, as opposed to a drabber coloration in the L. P.
And a little juvenile toad...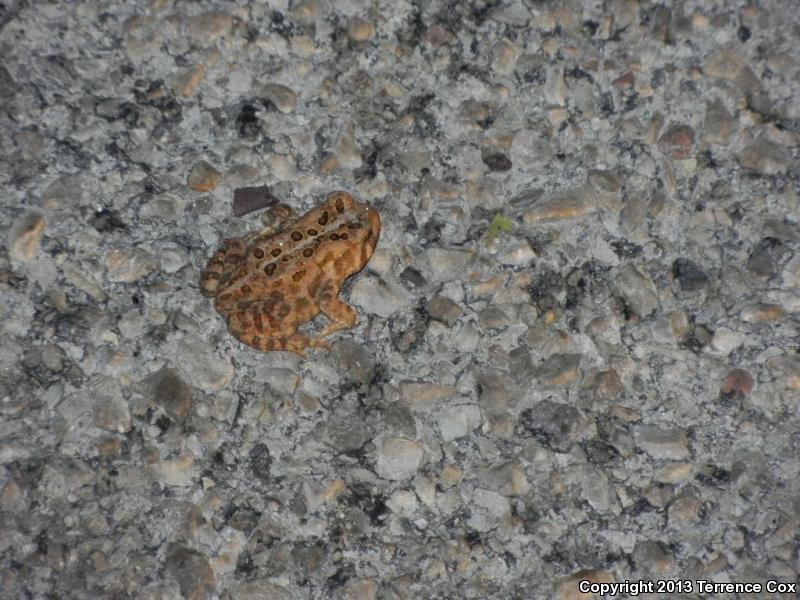 And another adult....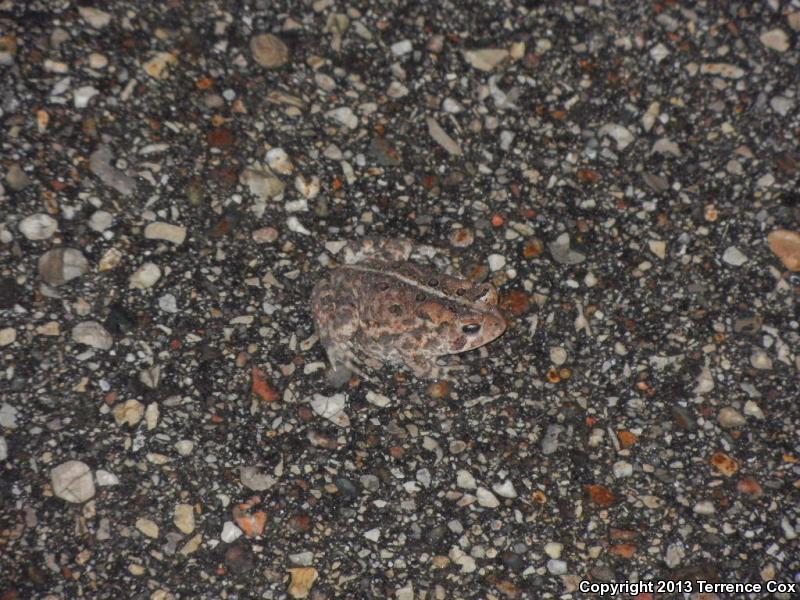 At first I didn't know what the next frog was, but finally figured it out. It turned out to be a juvenile gray treefrog. All the treefrogs I looked at were green, however....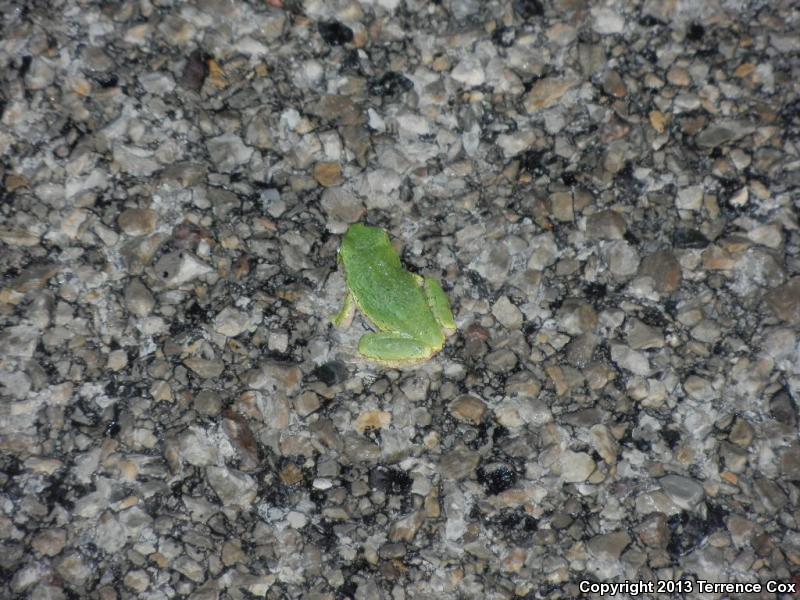 Actually it was extra difficult to photograph at night, because I had forgotten to bring a flashlight. I did manage to snap a couple pics of adult treefrogs though...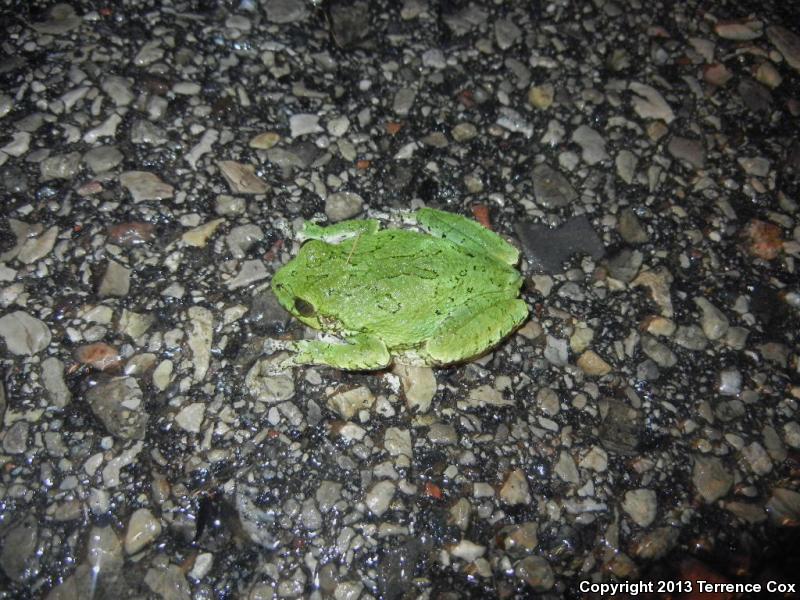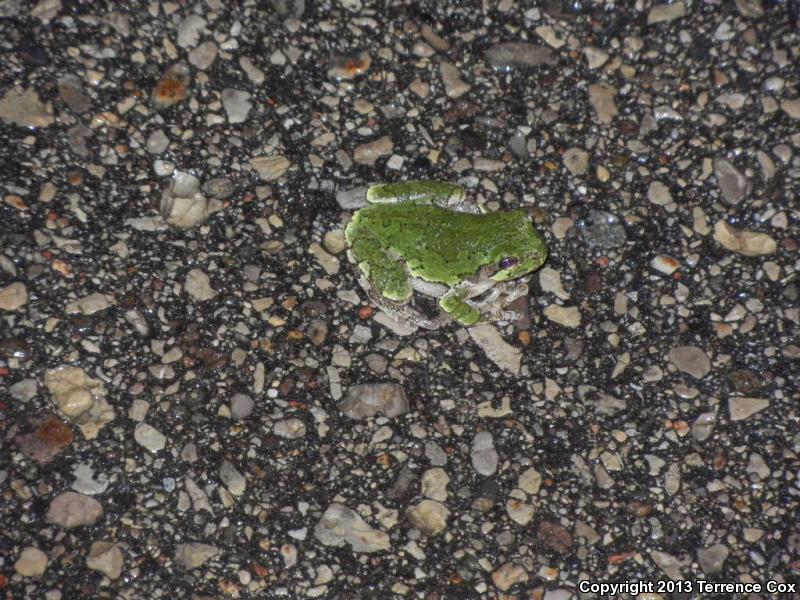 There were also green frogs on the road...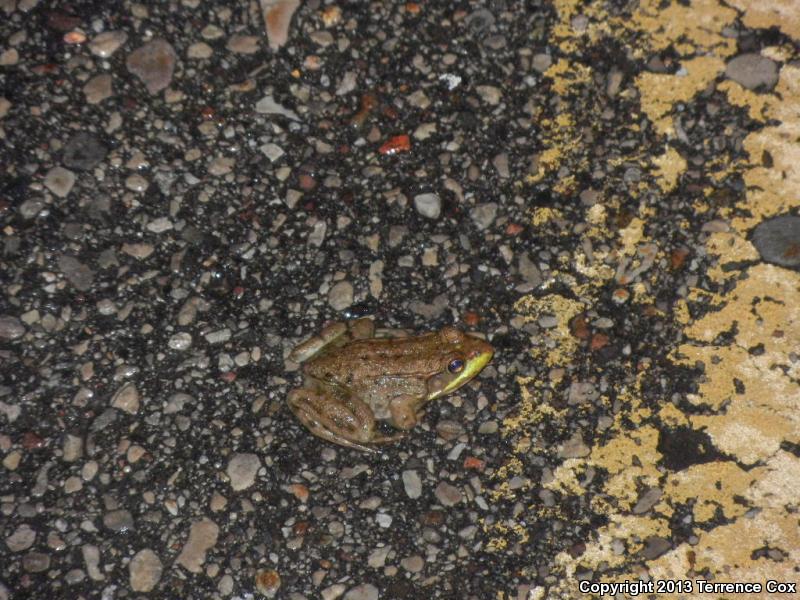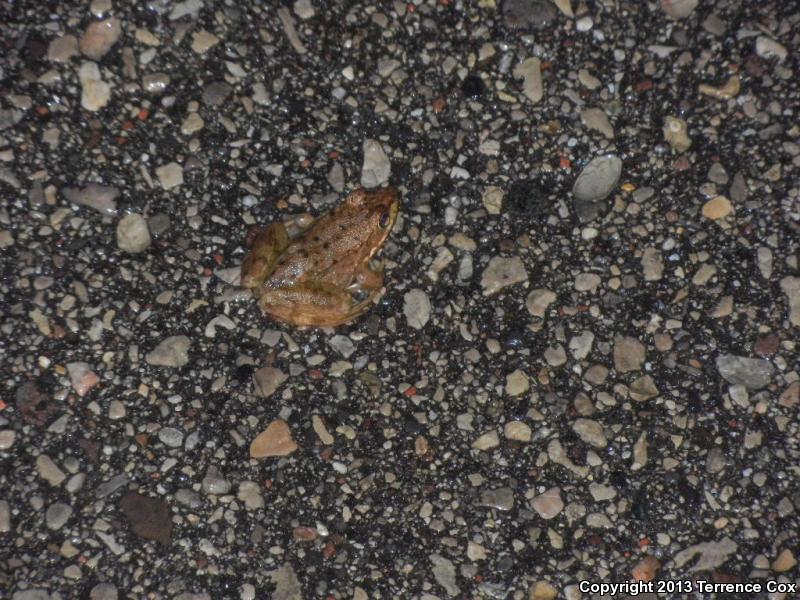 These two looked like subadults.
Next morning after the storm I went back to look for more fox snakes and cruised one more adult toad....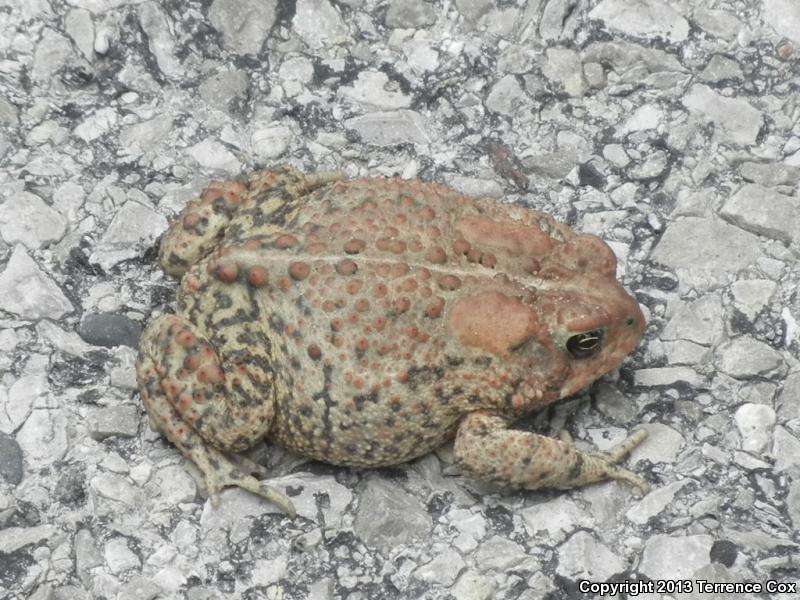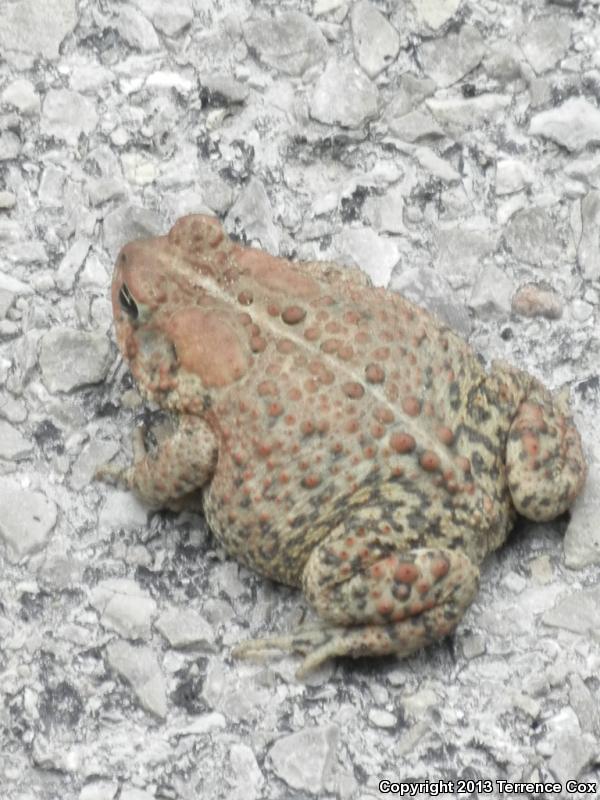 I did manage to cruise the one more DOR fox snake, but it was cool, windy and overcast, and not much was to be found. I needed to get farther north also, so as to visit relatives, so l left in the early afternoon to spend the next five days with family.
However, on my way back, I stopped again at this same spot near L. Michigan, close to where I had found all the amphibians. It was July 28th and about 6:30 in the evening when I passed through. The weather had been much cooler in the interlude and was only 53*F. at the time with very overcast skies and a slight drizzle. Here's some shots of the habitat and coast....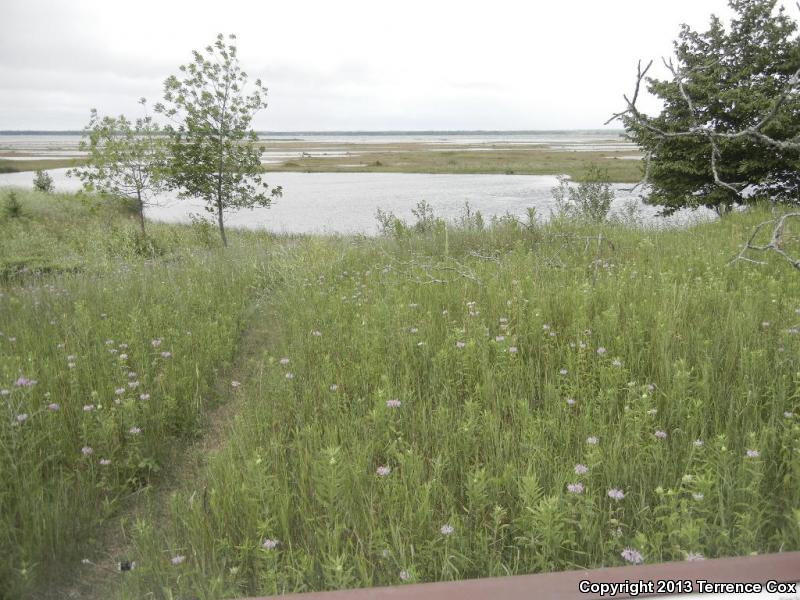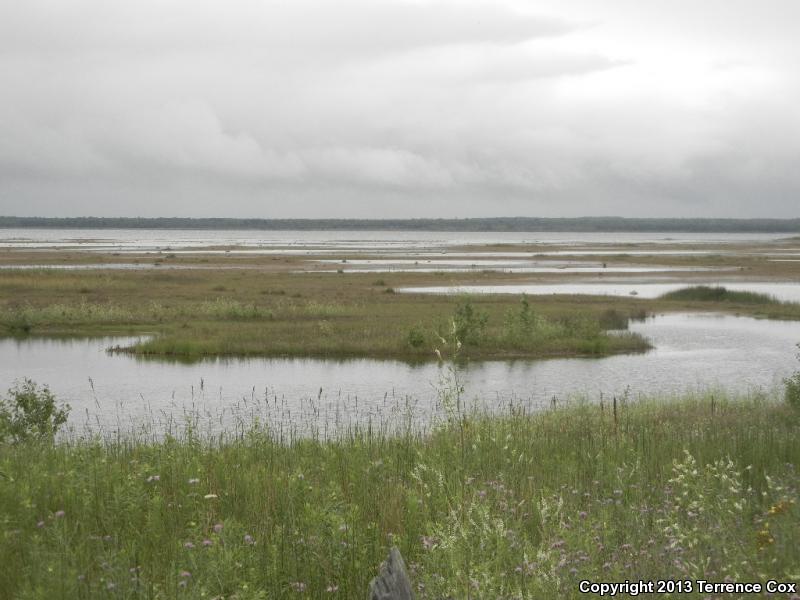 Notice that the lake level is way down, exposing little islands in the bay. This is due to drought no doubt.
First garter exposed was under a rotting log...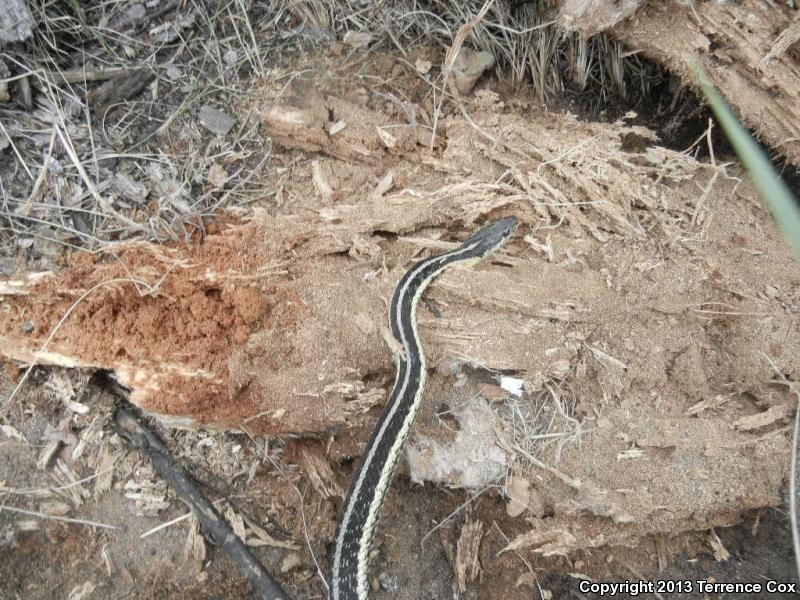 Then there were a pair of subadults under a large rock...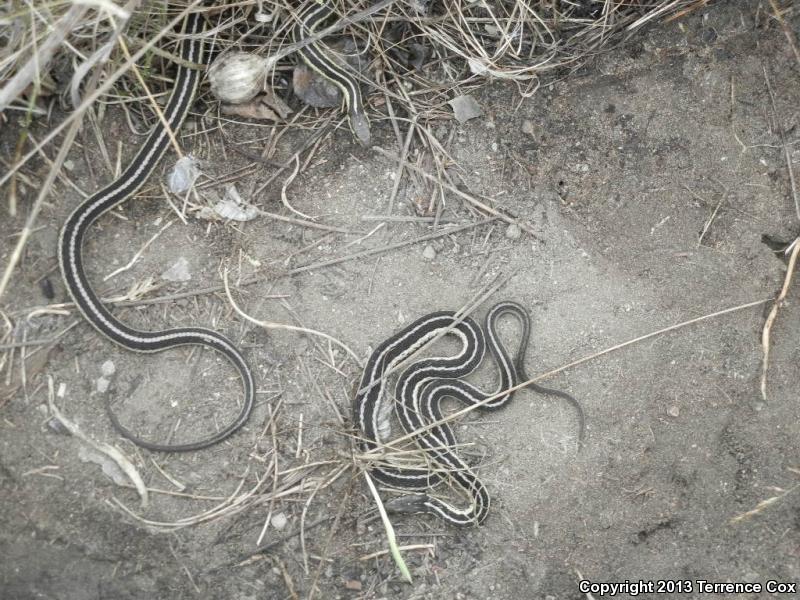 And finally, another adult under a stump...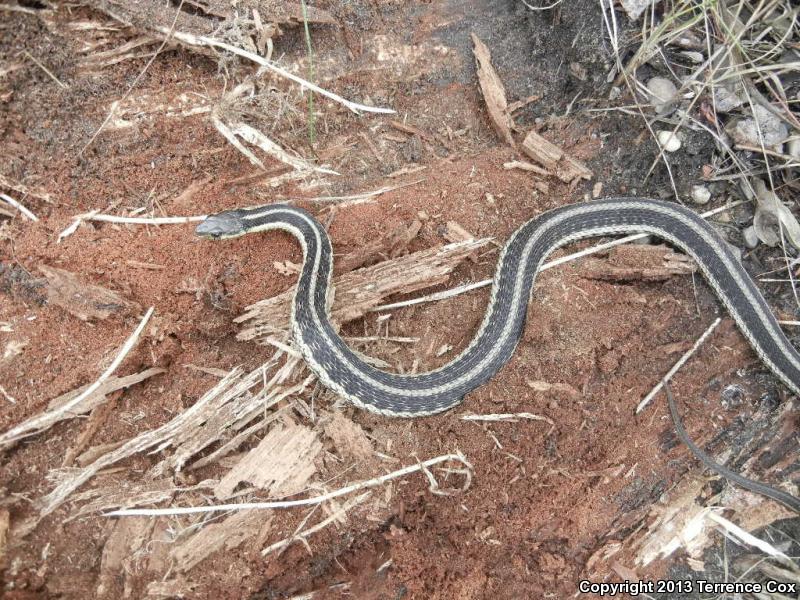 Leaving Delta County and heading for the Lower Peninsula I did stop at a roadside park and find one more herp. This was in Schoolcraft County.
Another green frog...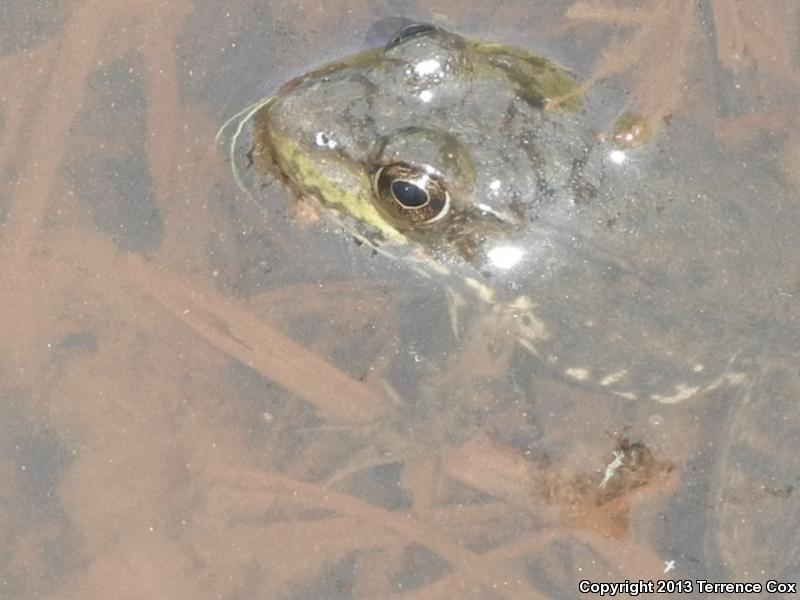 This was another subadult.
Finally, a parting shot of L. Michigan...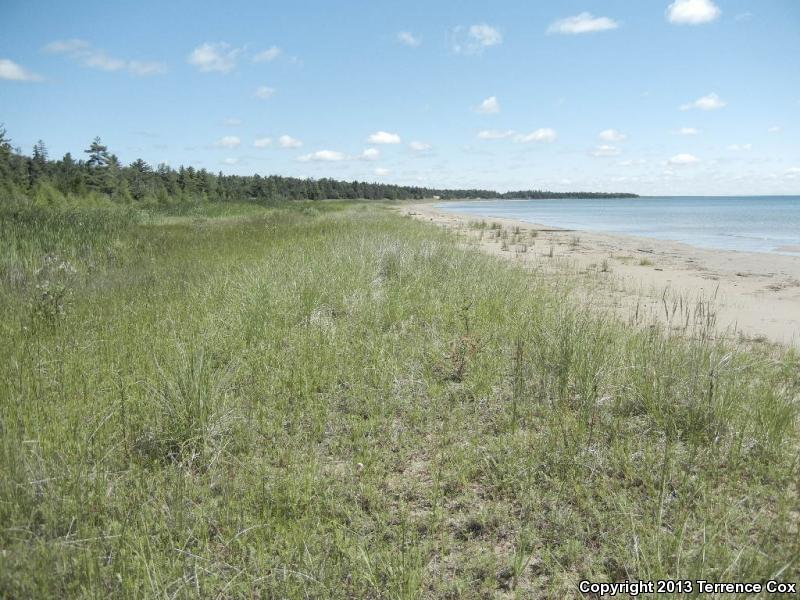 Next stop...the hunting camp...