Last month some friends and I volunteered with
Nevada Department of Wildlife (NDOW)
on their annual Columbia Spotted Frog survey. This was my second time volunteering on an NDOW survey – back in May I helped out with their Amargosa Toad survey (see my post about that
here
).
The
Columbia Spotted Frog (Rana luteiventris)
is a wide-ranging species, found throughout much of the western U.S., northward into Canada, up to southeast Alaska. Within this range, there are several isolated relict populations located in Oregon, Idaho, Utah, Wyoming, and here in Nevada (see map below). Like most amphibians, this species is in decline. Primary threats to
R. luteiventris
include water diversions, overgrazing, habitat fragmentation, pollution, invasive species, and disease. Because small, isolated populations are potentially more vulnerable to such threats, here in Nevada, local, state, and federal governments worked together to develop a
Columbia Spotted Frog Conservation Plan
. (For more about the status of spotted frogs in Nevada, check out
this USFWS page
.)
One of the actions this plan calls for is ongoing population monitoring, which is what brought me here. The procedure for these mark-recapture surveys is nearly identical to what I described for the Amargosa Toad survey – individuals are captured, measured, scanned for a PIT tag, and any unmarked animals that are large enough are marked via PIT tag for future identification.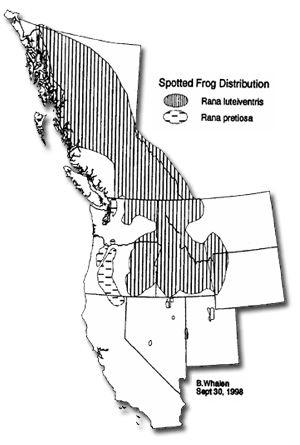 Great Basin desert landscape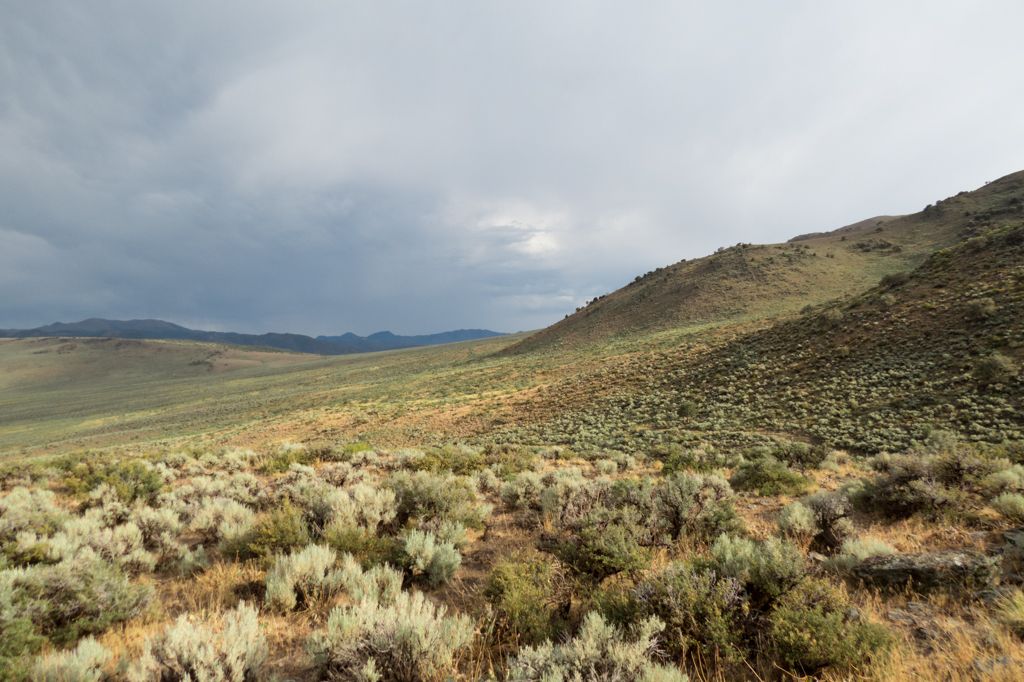 We camped at the site of an old ranch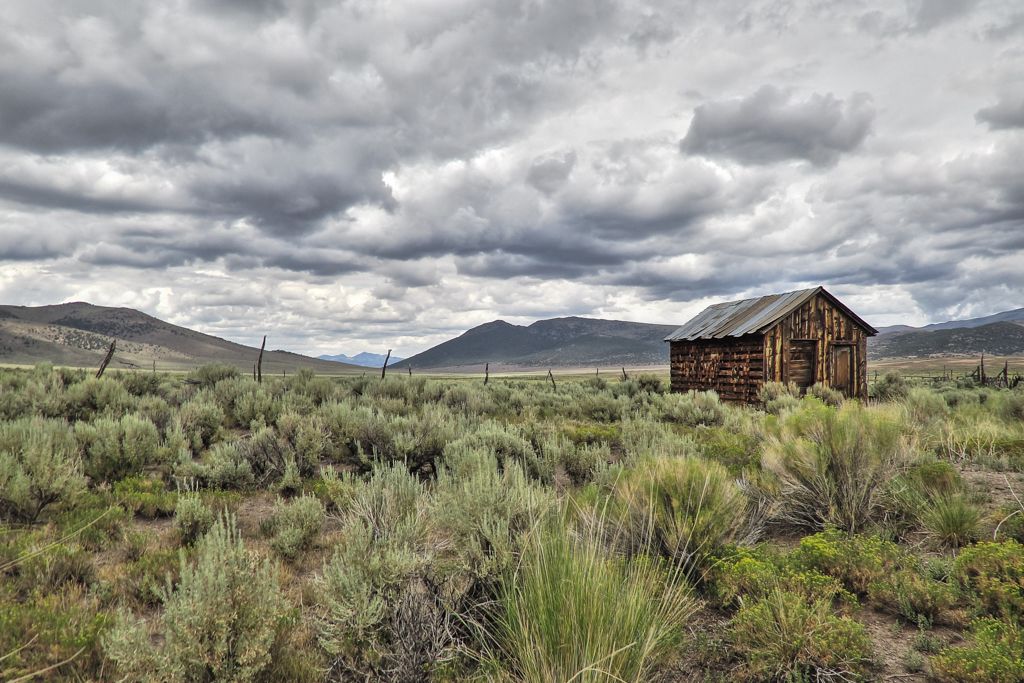 Crew drying out around the campfire after getting soaked by a heavy rain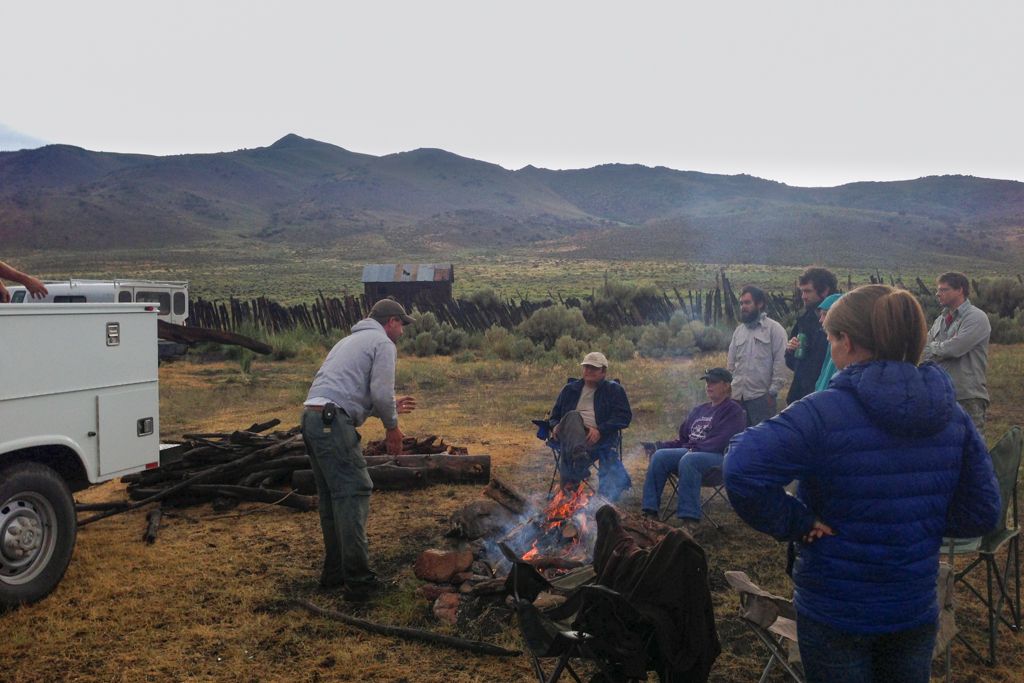 Most of the surveys I participated in were focused along an intermittent stream consisting of small, shallow pools with varying degrees of aquatic vegetation surrounded by dense bunches of grasses and sedges.
R. luteiventris
is a highly aquatic species and most frogs were observed in the water (usually at the surface) or nearby along the bank.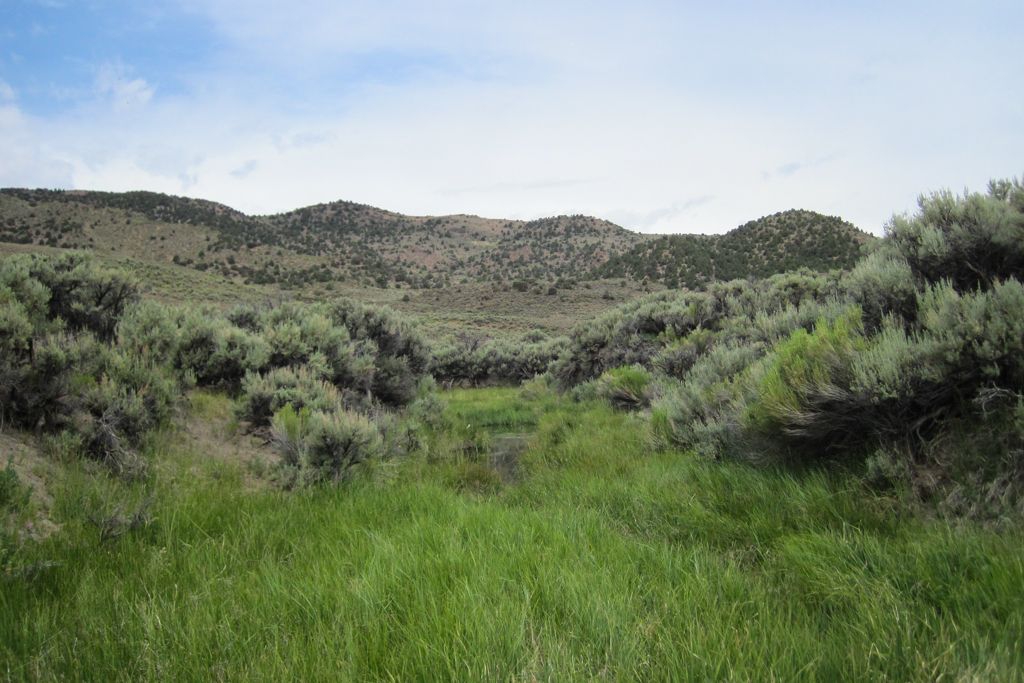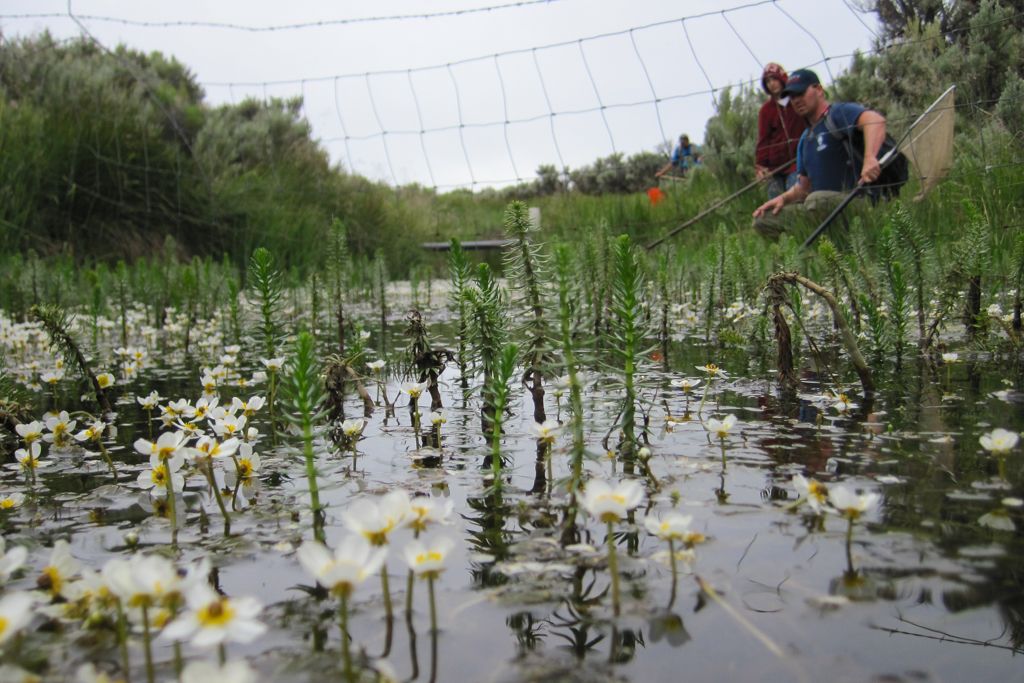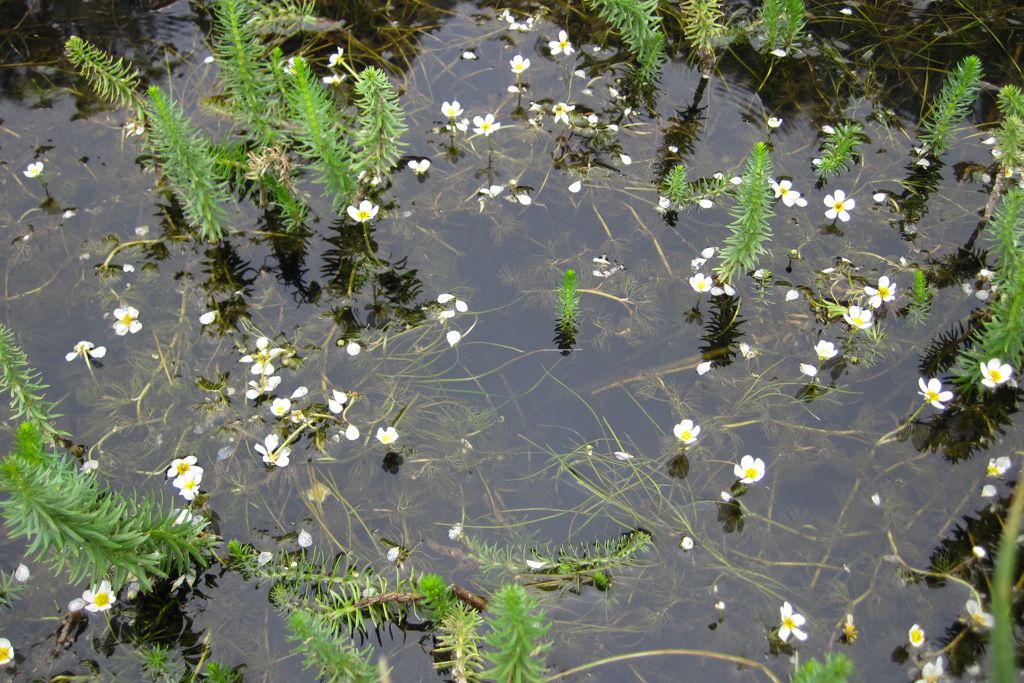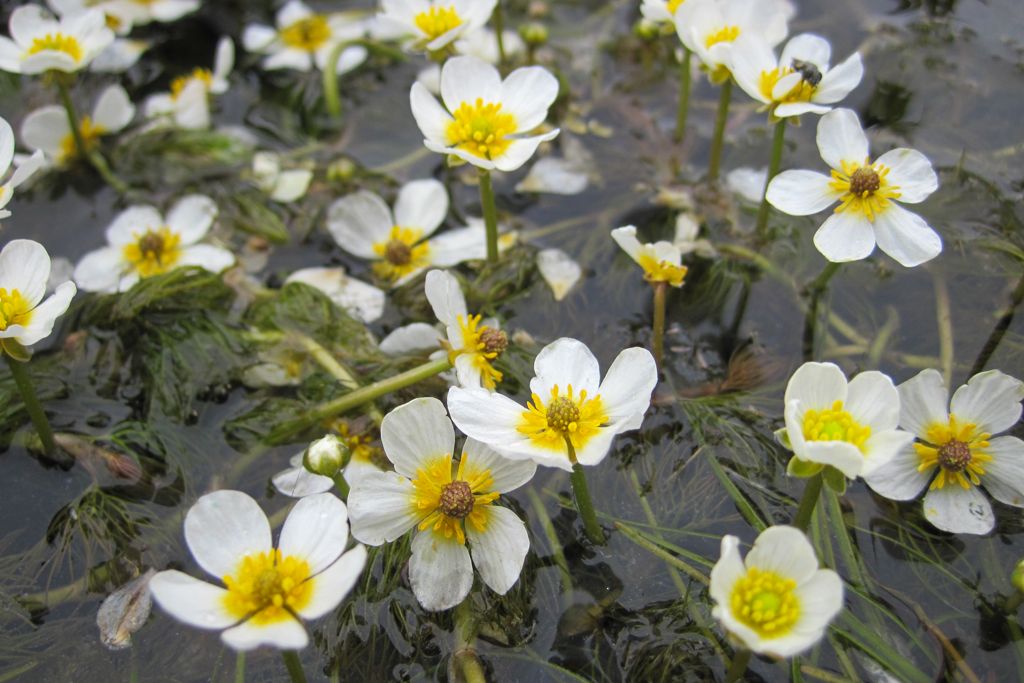 Bethan hunting for frogs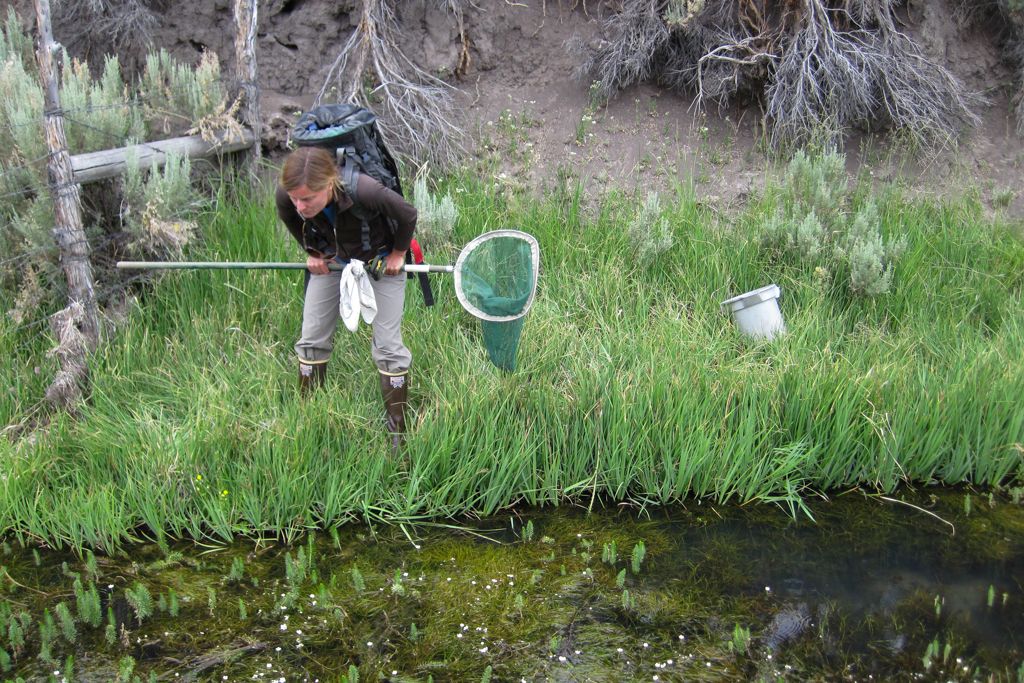 This is how we would find the majority of frogs – resting atop aquatic vegetation at the water's surface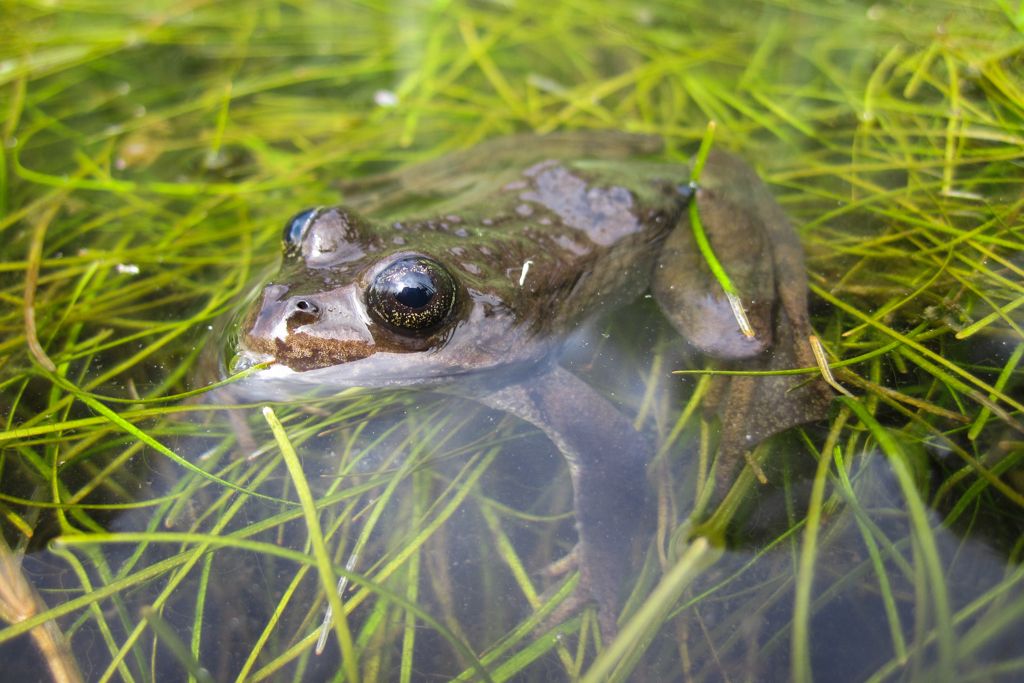 Once seen, they were pretty easy to catch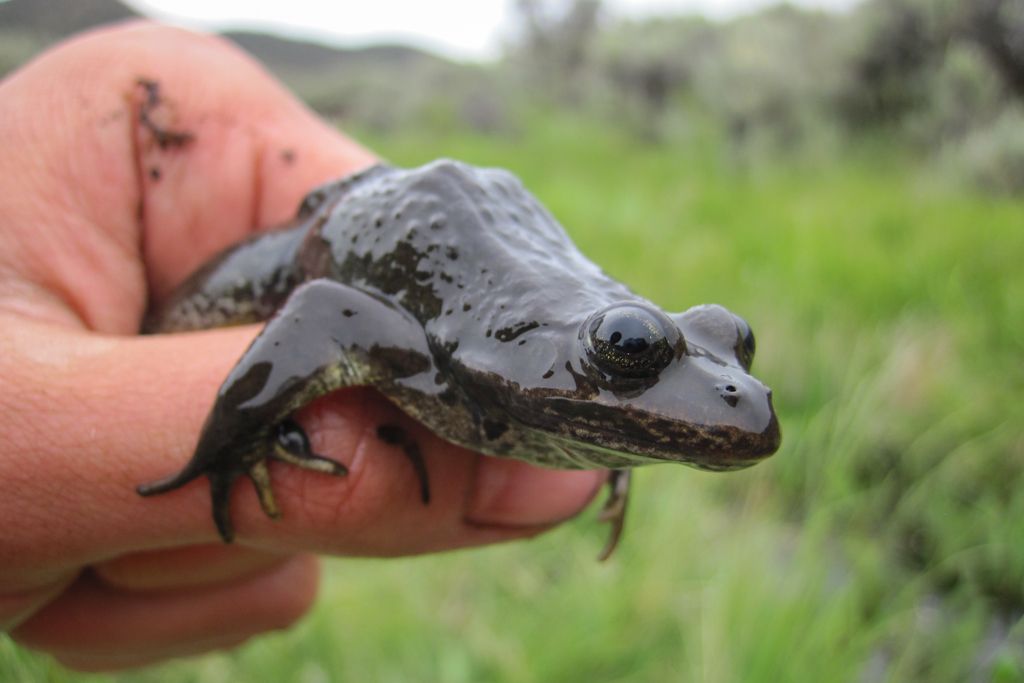 Measuring snout-vent length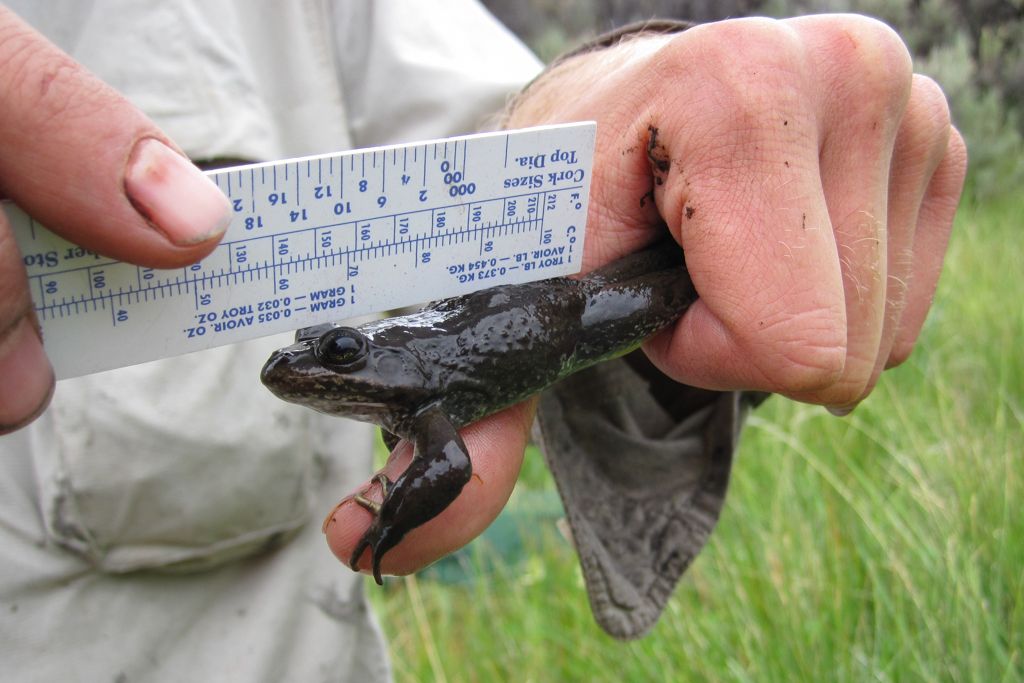 Recording data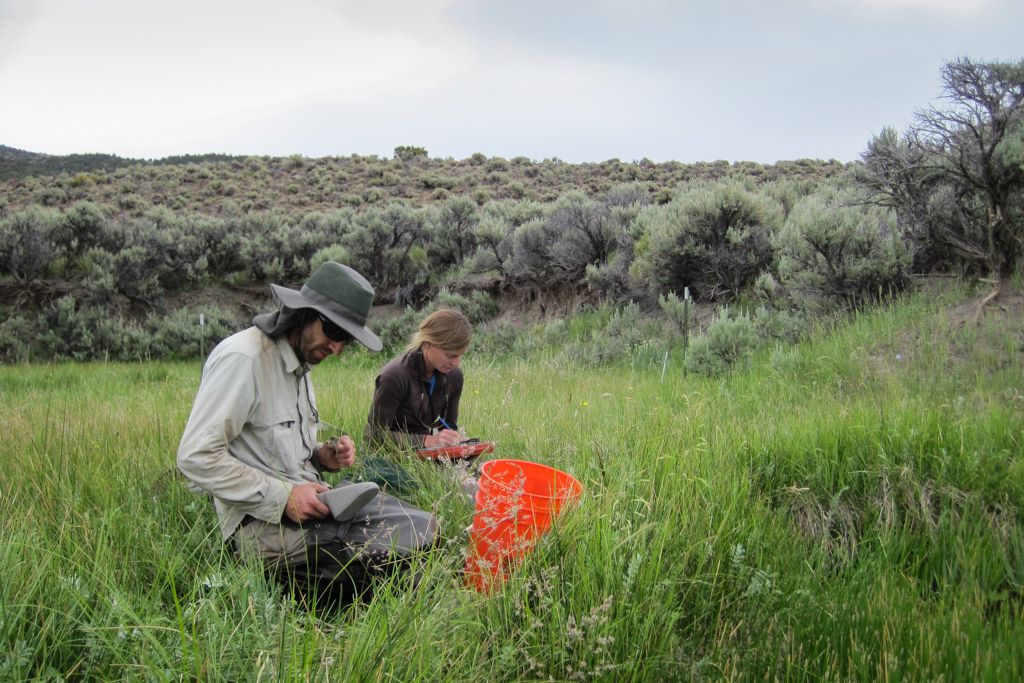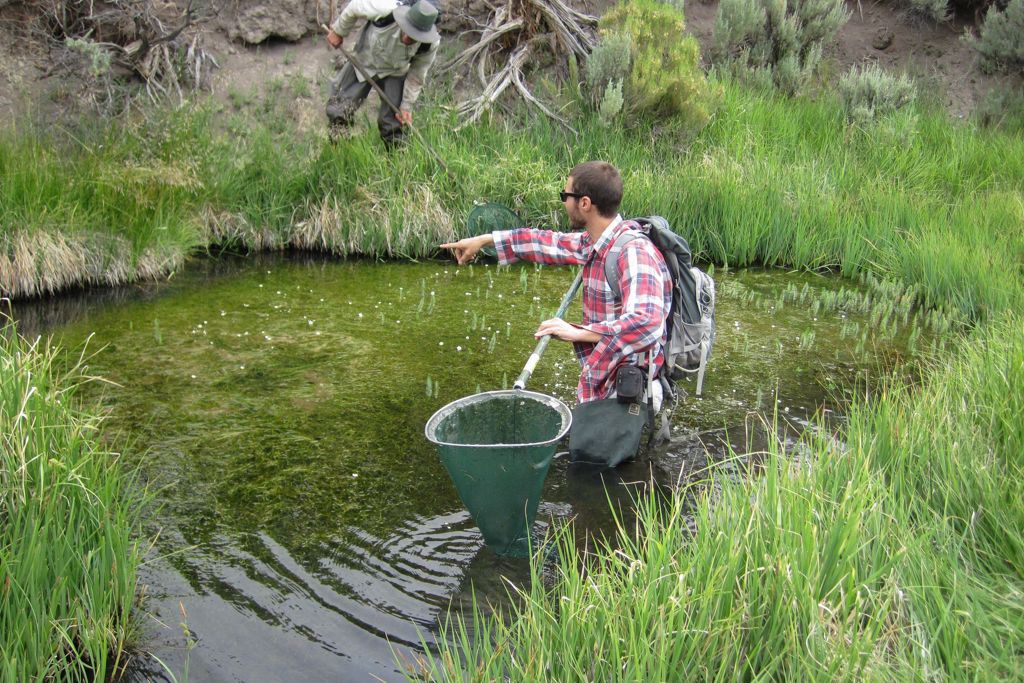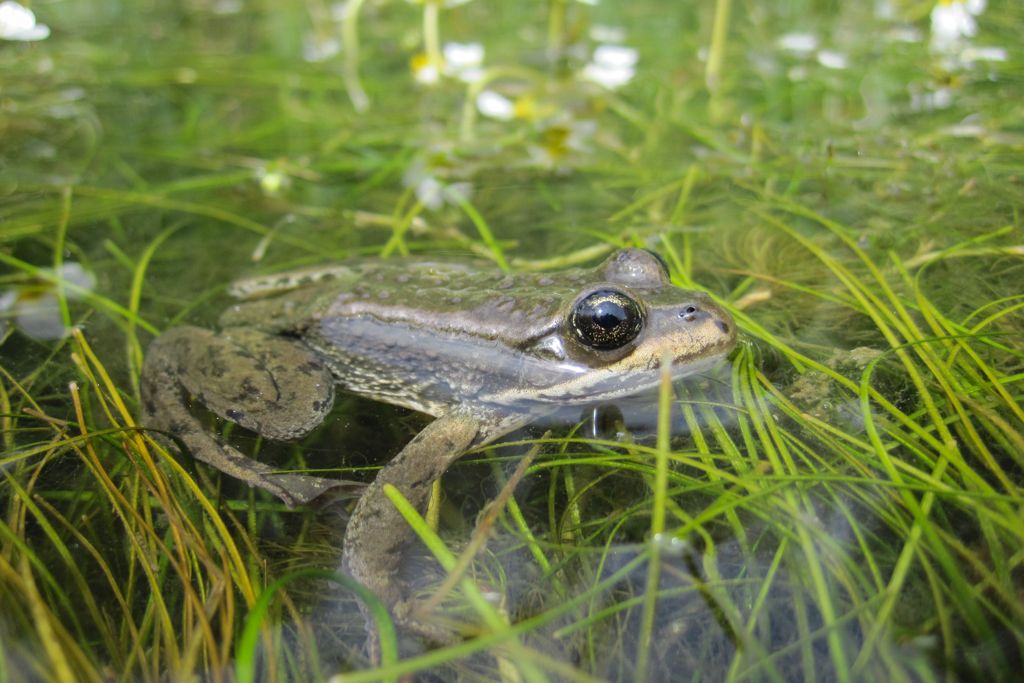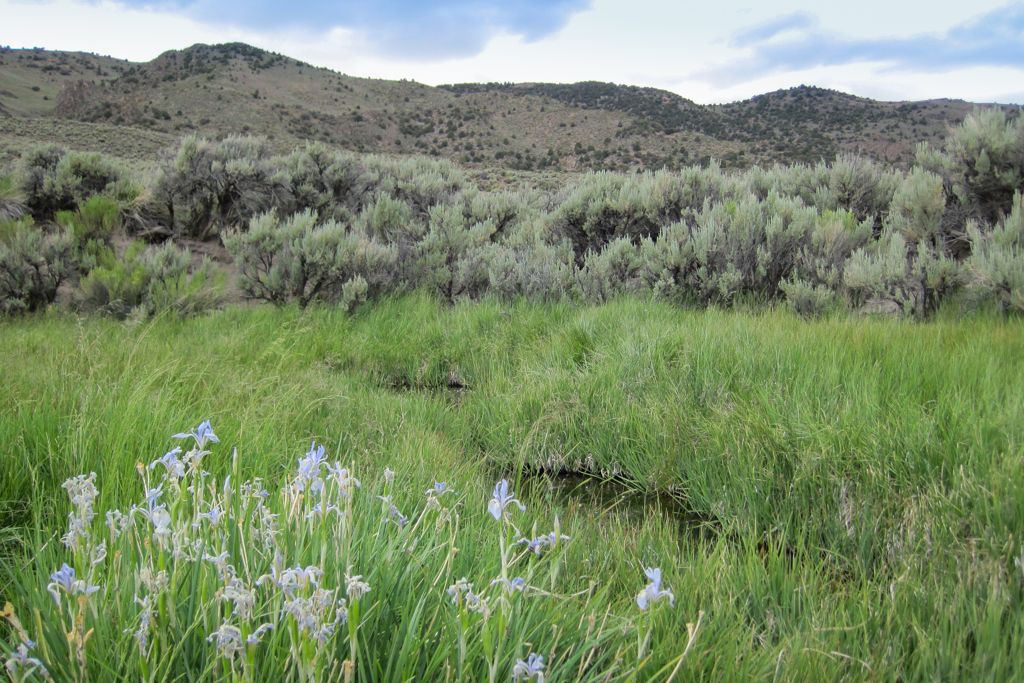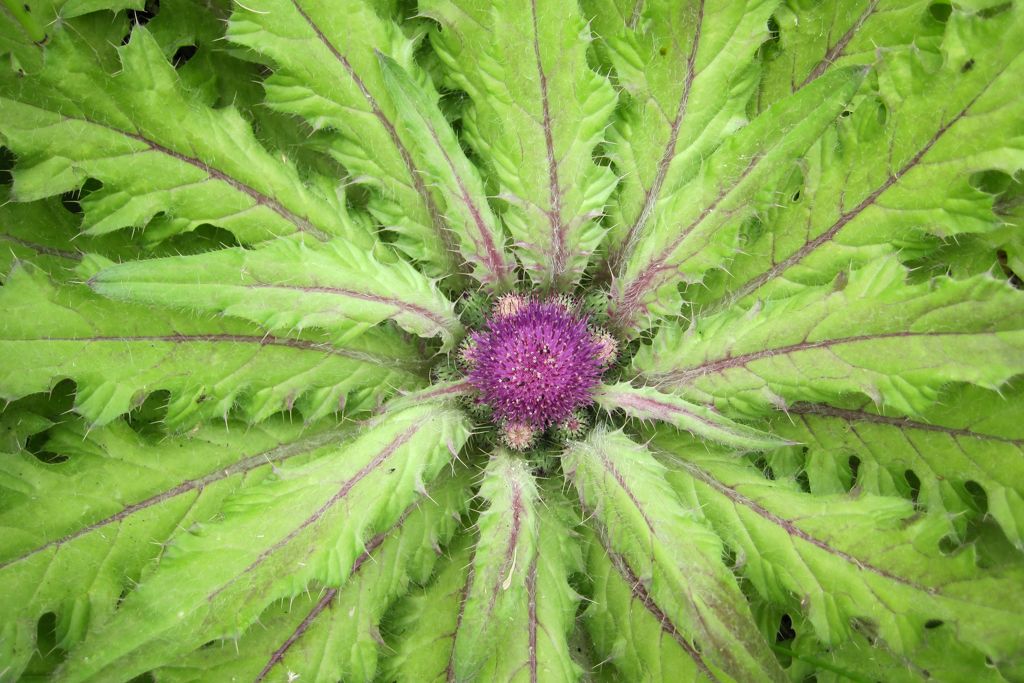 A nicely colored frog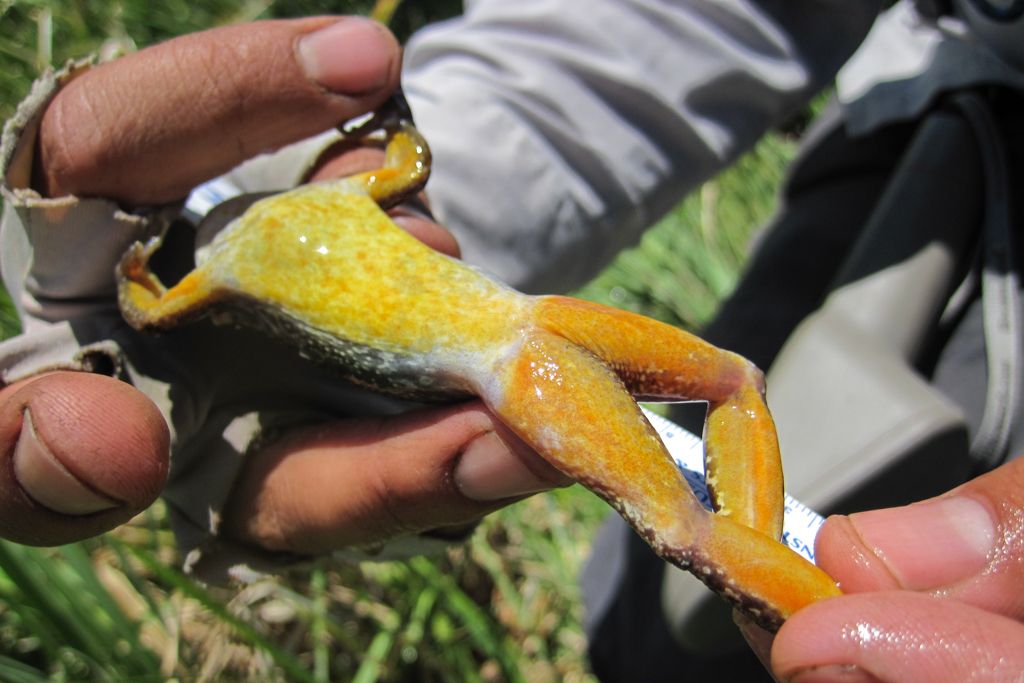 We saw lots of
Wandering Gartersnakes (Thamnophis elegans vagrans)
with prey bulges, like this one. We would try and catch these snakes whenever possible and scan them with the PIT tag reader to see if they had eaten a marked frog – in many cases they had!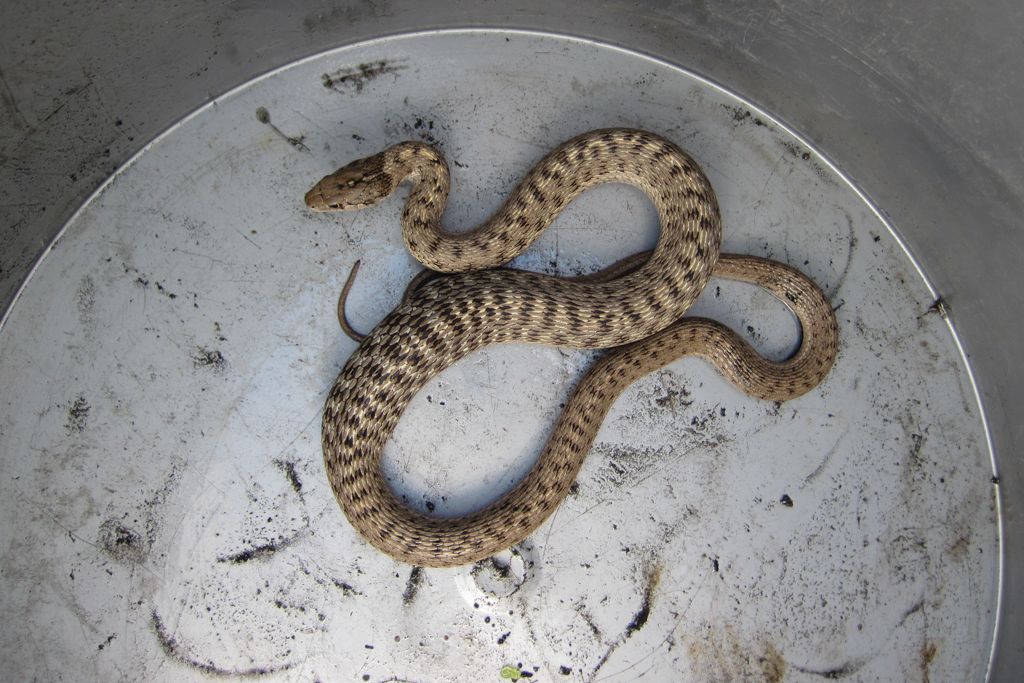 Scanning a snake for PIT tag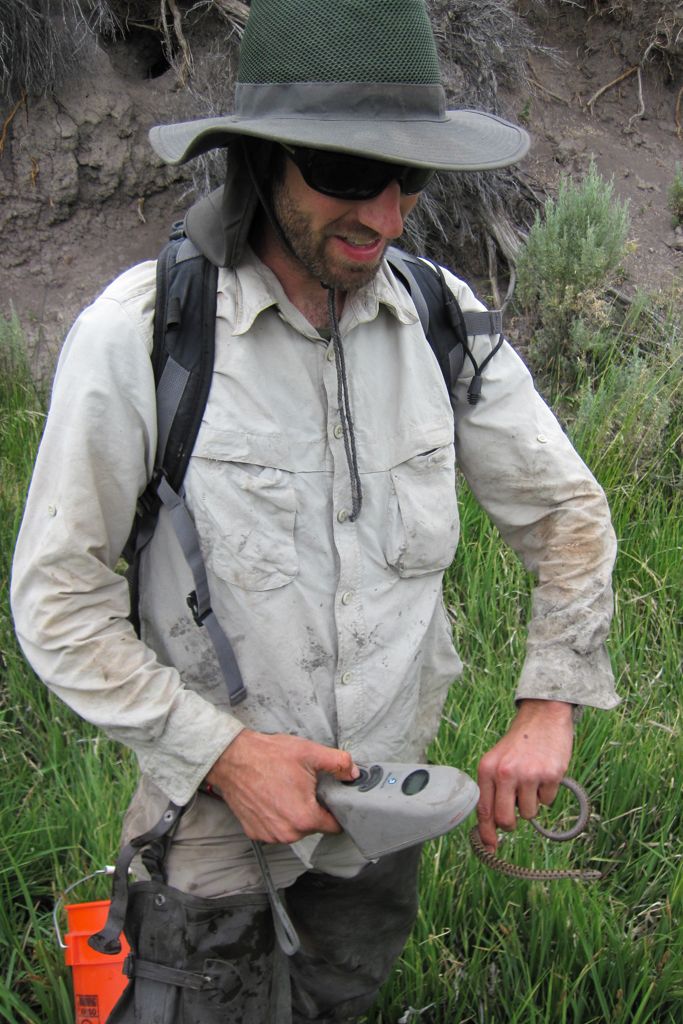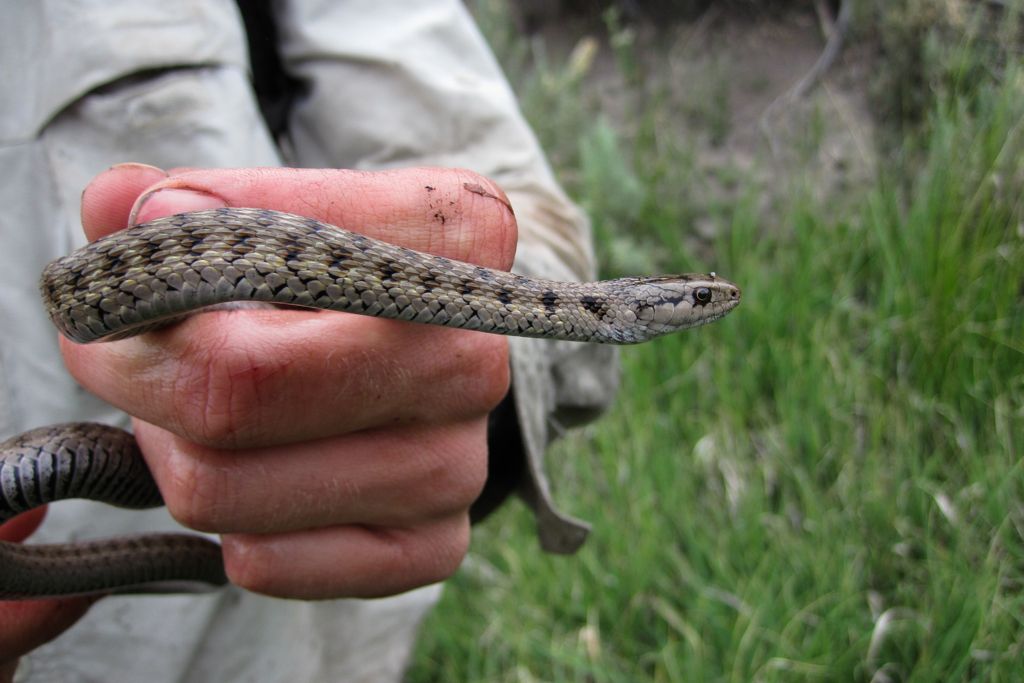 A potential complication of marking animals with PIT tags is subcutaneous migration of the transponder. This one sure looked uncomfortable, but the frog seemed to be doing fine (I wonder if it would affect males' ability to call?).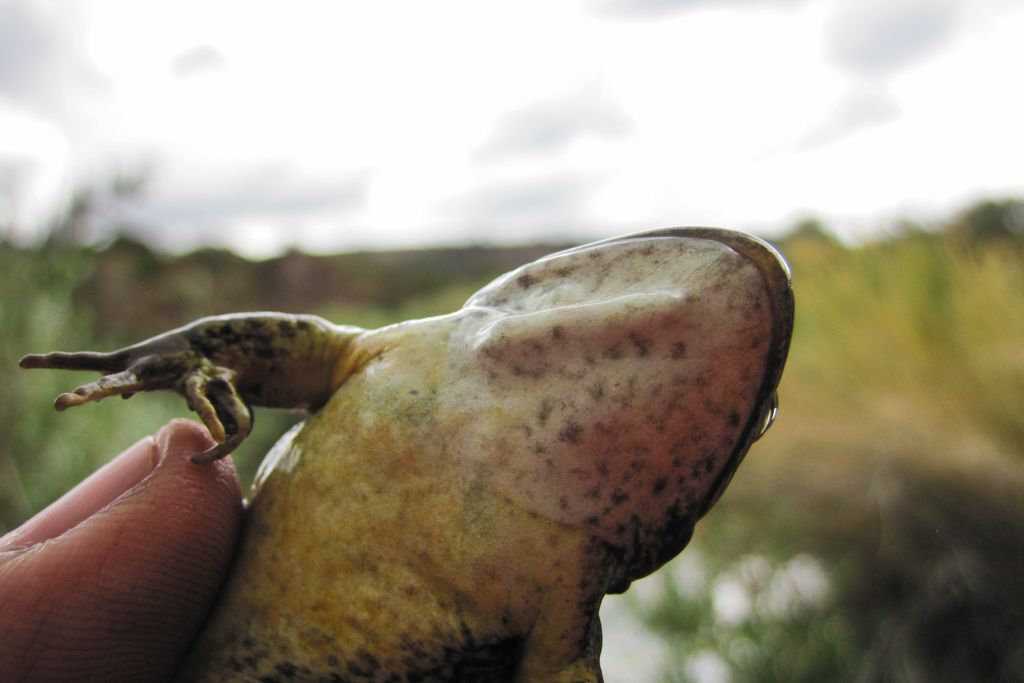 In contrast to the shallow pools associated with the intermittent stream, I also had the chance to survey nearby pond (looked like it was either artificial or modified). Because the pond was fairly deep and wide, we took an inflatable kayak out. Kevin, a fisheries biologist with NDOW, steered while I sat at the front of the kayak and scooped up frogs – pretty fun! Not only did we catch a lot of frogs here, but the frogs were also significantly larger than ones we captured at other spots we surveyed in the shallower wetland areas. Could be interesting to look into the reasons for this difference.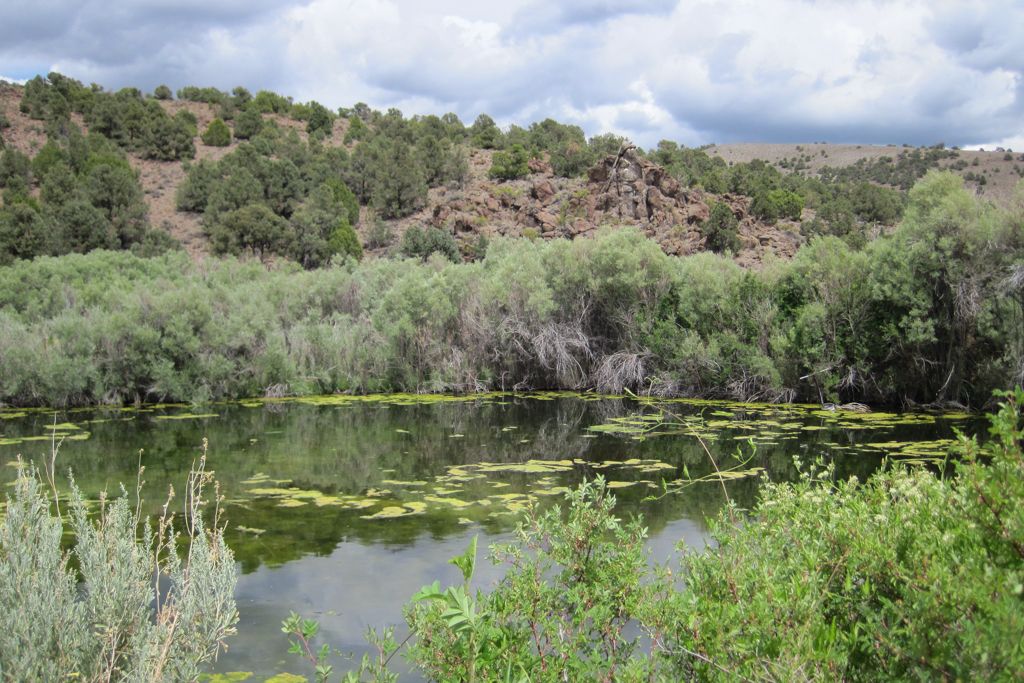 Bucket of frogs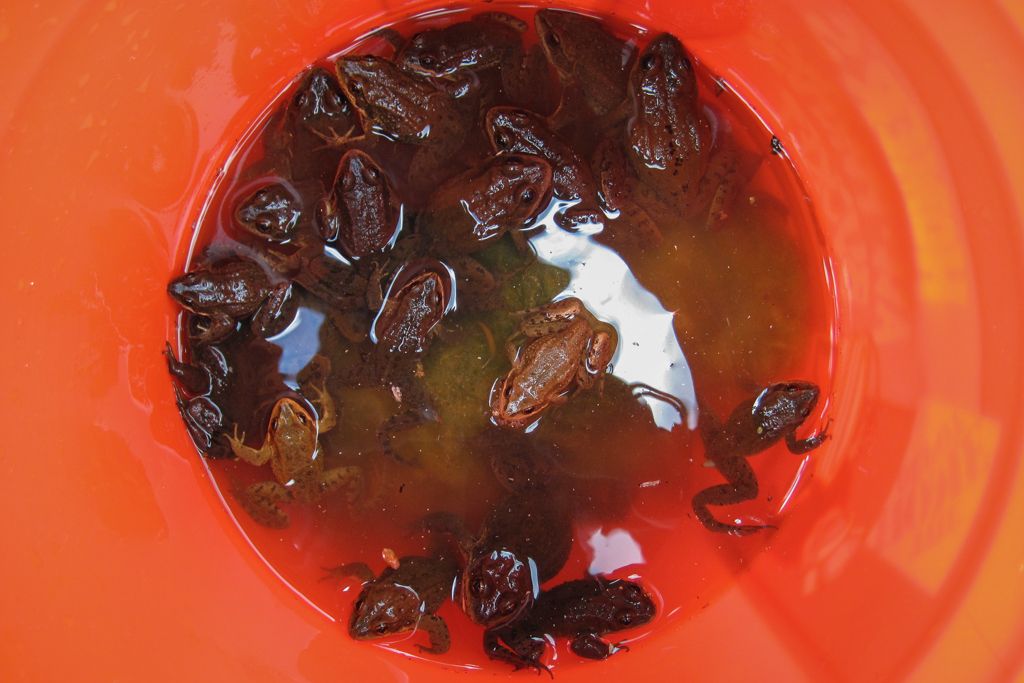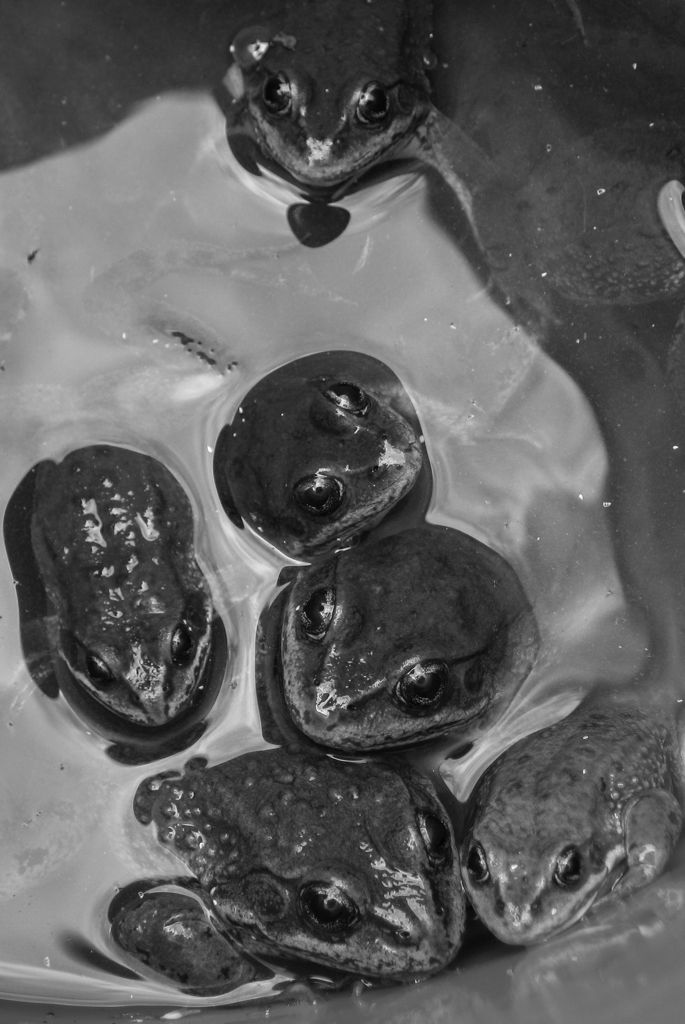 We first drove to the campsite late at night, so we didn't get to see much of the surrounding scenery. Luckily, on our way out it was nice and sunny!