The following frogs were found in Western Indiana in mid August. At the time, I assumed they were simply drab Northern Leopard frogs, but after reviewing my photos, I am wondering if they could possibly be Plains Leopard frogs. The frogs were at the edge of a slow moving stream and fall within the area that could hold Plains Leopard Frogs, however, this is considered to be a rare frog in Indiana. I would really appreciate it if any of you frog experts would provide your opinion.
Here are some photos: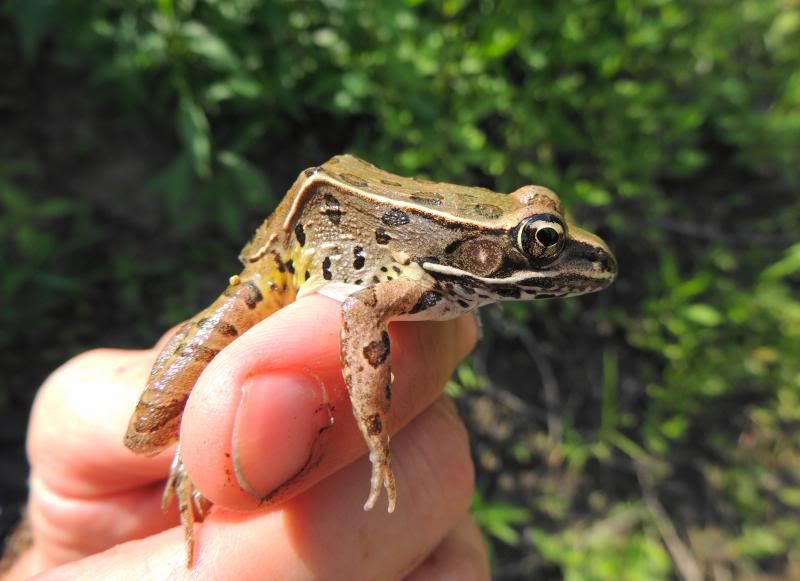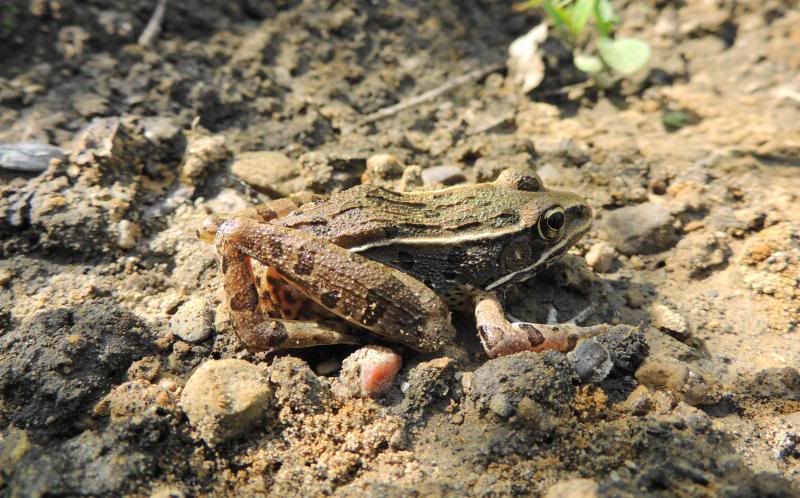 The first characteristic of the Plains Leopard frog is the interrupted dorsolateral folds. This would not be present in either the Northern or Southern Leopard frogs. I also believe I was too far North to be in an area of Southern Leopard frogs. The next characteristic is considerable yellow in the groin and to some extent on ventral surface of the thigh. Again, this frog clearly displays the yellow. Another characteristic is the light spot on the tympanum. This spot is not typically found on the Northern Leopard frogs, but I have seen it before. Also, the Northern Leopard frog usually has spots that are outlined with light borders which this frog does not appear to have. One thing missing from the description is that the Plains Leopard Frogs normally have a snout spot which does not show on this particular frog.
Here is a photo of another frog from the same location that does appear to have a snout spot, but it is difficult to see if the dorsolateral folds are interrupted and the spots do appear to have a light border.
Finally, here is a typical Northern Leopard frog found approximately 15 miles north of these frogs: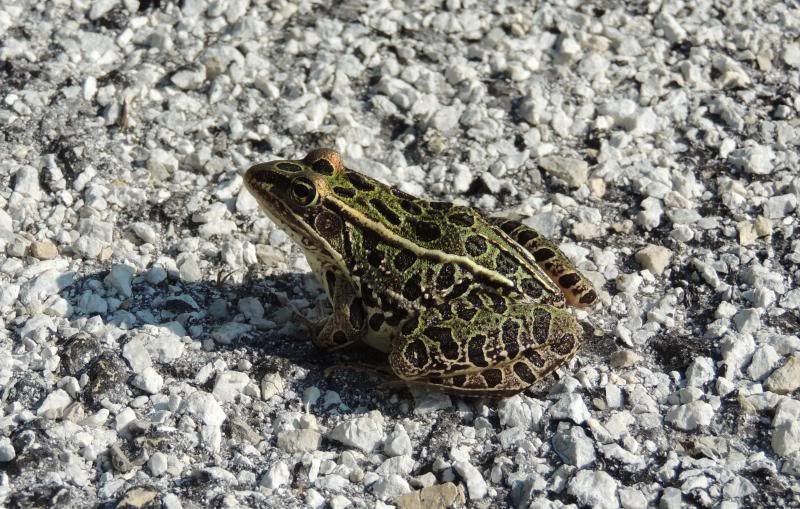 Again, any help in identifying these frogs would be greatly appreciated.
Thanks for any help you may be able to provide.
John B.