HI folks,
These are just a few pics that I had left on my camera after this seasons adventures. Not much here (mostly lutosus) compared to how many photos I actually took this year but my computer had an "accident" of sorts and I lost the rest so this is it.
I spent most of my snakin time out in the desert east of home looking for Rattlesnakes.
This youngster was the first snake I saw this Spring.
A couple of road cruised adult lutosus from mid summer.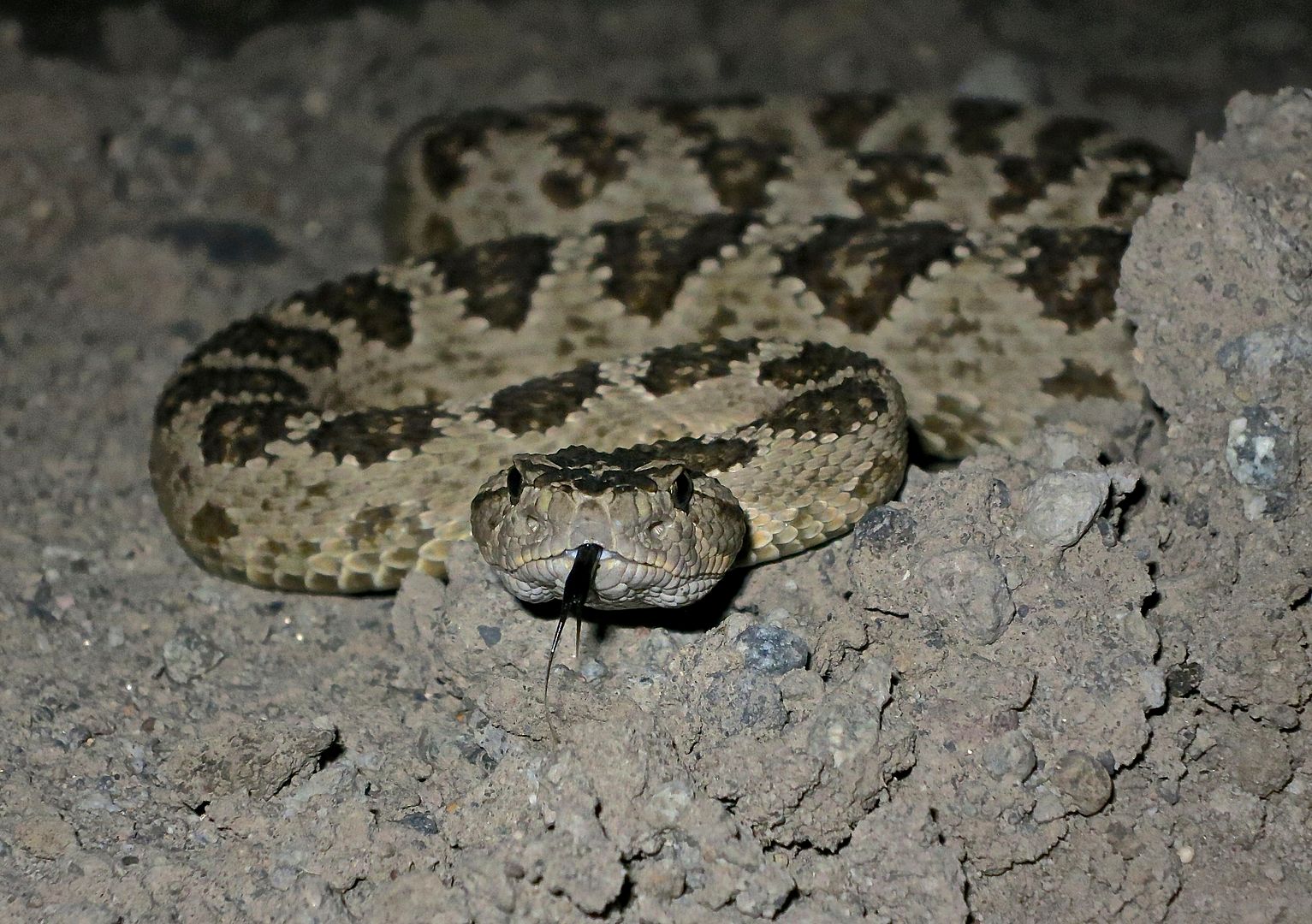 Some of the Rattlesnakes from this area tend to have some good size to them.
I wish I could just close my eyes and sit still like this when my wife starts up and then she'd just get board and get in the car and drive off.
Hatchling Patchnose Snake.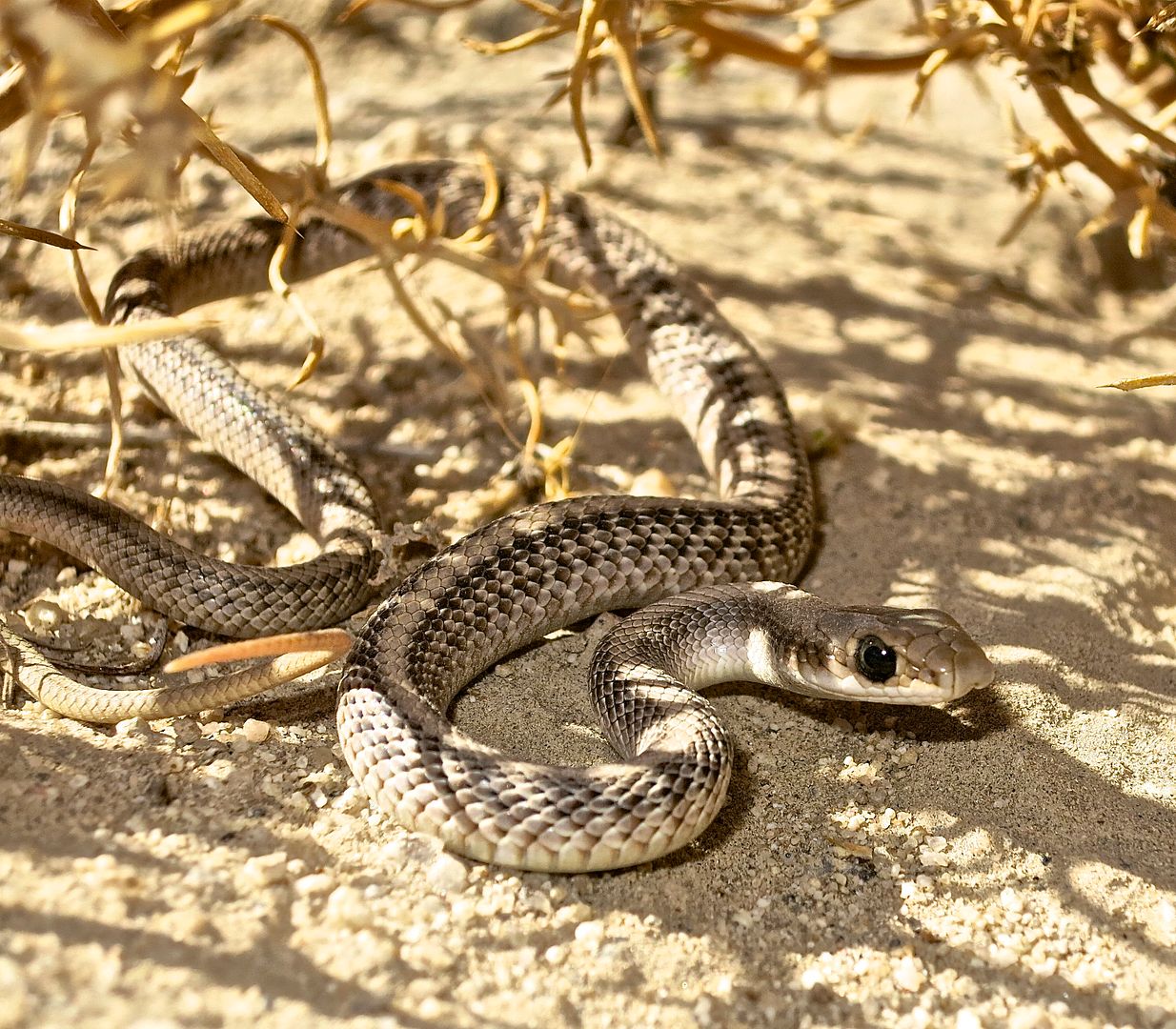 This snake was seen crossing the road out in the flats far from any real cover except for the rodent burrows.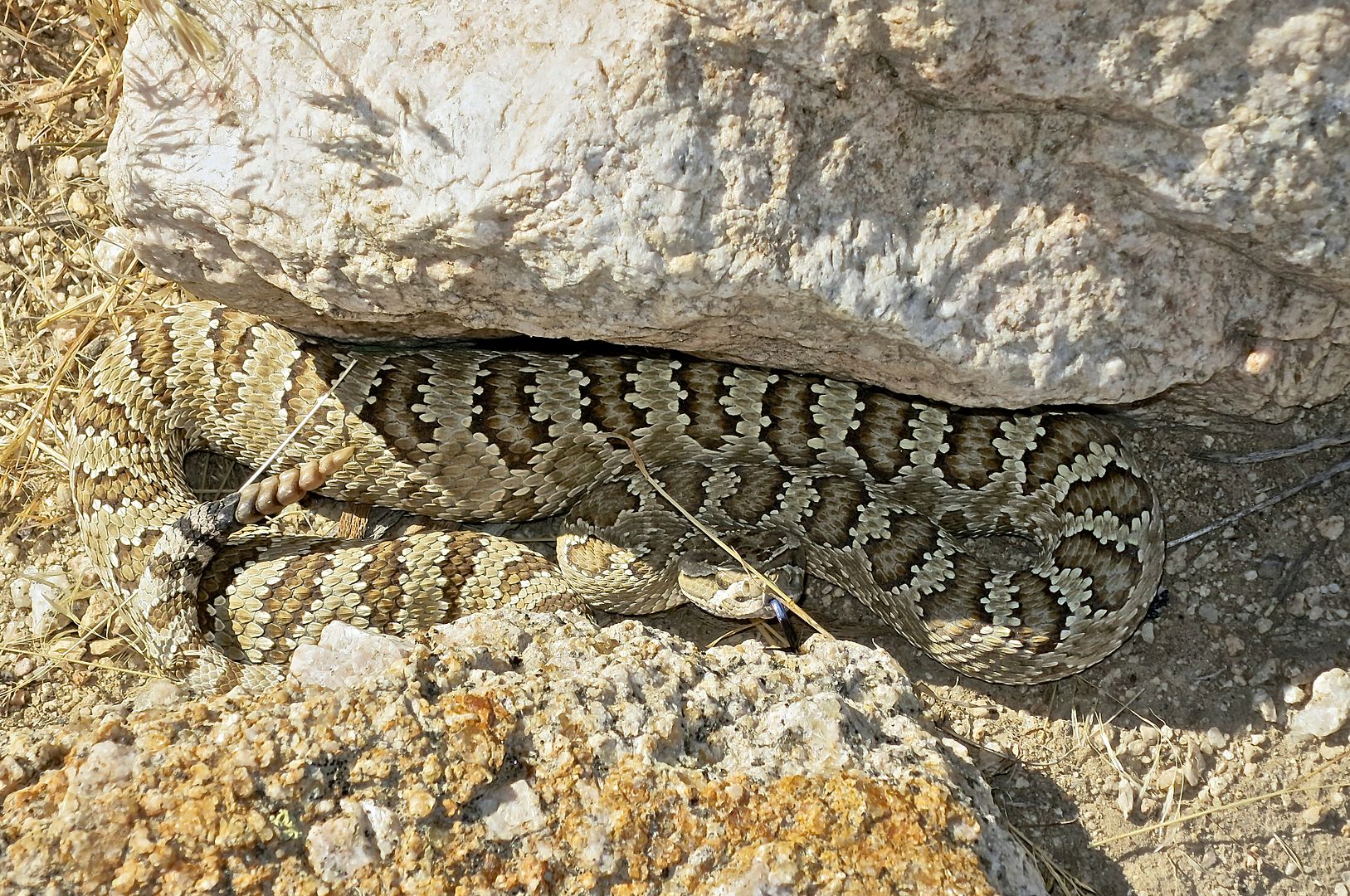 My son spotted this animal on a hike in mid fall. It was pretty ragged out in the rear 1/3 of it's body like a female that had dropped but from sight it looked like a male to me.
Some angry folks out there in the desert.
I drove up on this snake as it was headed back to it's winter digs in the fall. It wasted no time retreating into this thorn bush.
Still holding on to most of it's juvenile pattern and color.
Seems that it felt safer and maybe even more confident making a stand higher off of the ground in it's makeshift gauntlet of thorns.
D.O.R. lutosus and stephensi from the north western extent of stephensi's range for comparison. These were found on the same road a few mile apart as the crow flies.
This is the first live stephensi that I've seen in NV. It was found further north than the previous D.O.R.
Well, thats all I have left from NV this year. I know, not much. Pretty boring.
On a positive note I did get a new computer and wi-fi so it's on now.
Oh yeah, if someone can tell me how to pull gps co-ordinates from google maps or something I can contribute to the data base again. My gps unit also had one of those "accidents" and I probably won't get another.
Cheers, Jason