I may be the only person on this entire forum who says that "Oregon's Coast Range" is his favorite place to herp in the state. Of course, the salamanders are the big attraction, and salamanders happen to be my favorite herp to hunt for. Here is a little tour of a few of the scaleless herp habitats of the coast.
When I was 12 year old, this spot in my hometown was my favorite spot to herp in the world: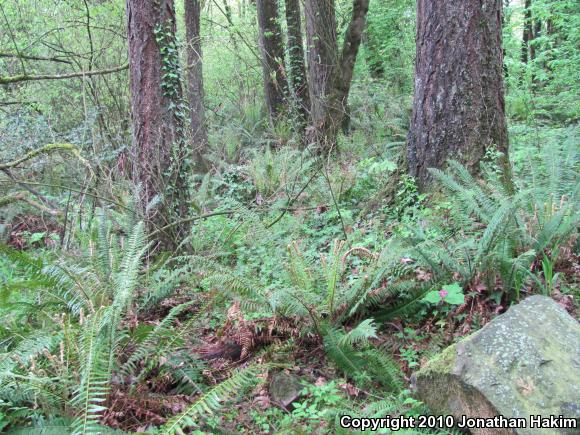 Because within this one little spot, here's what I could find:
Oregon Ensatina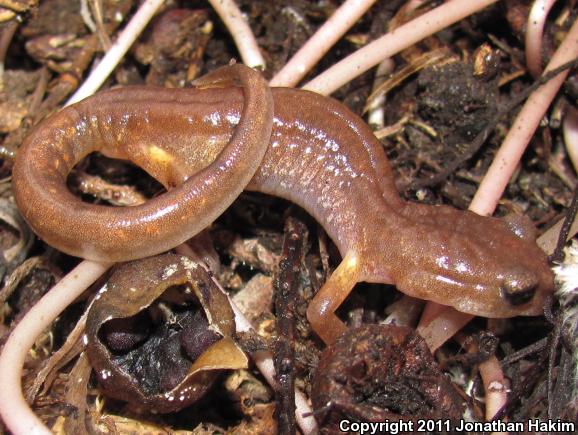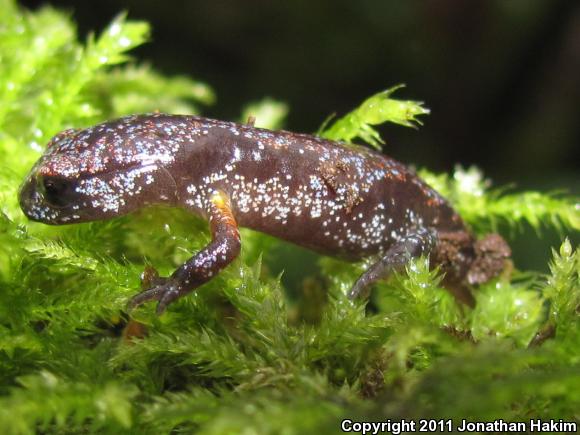 Western Redback Salamander (all the colors!)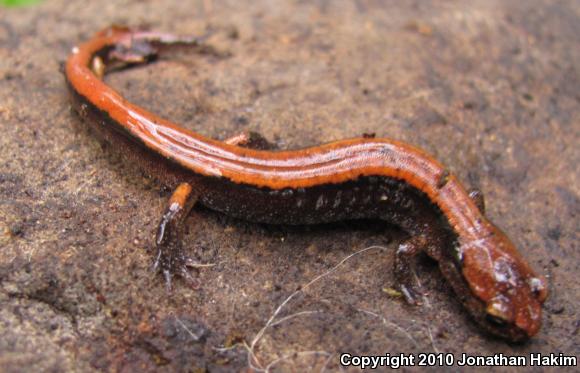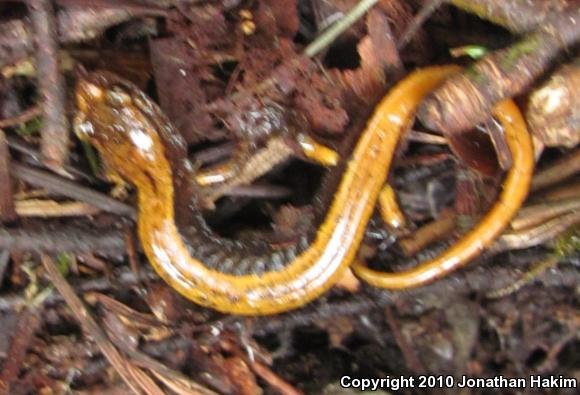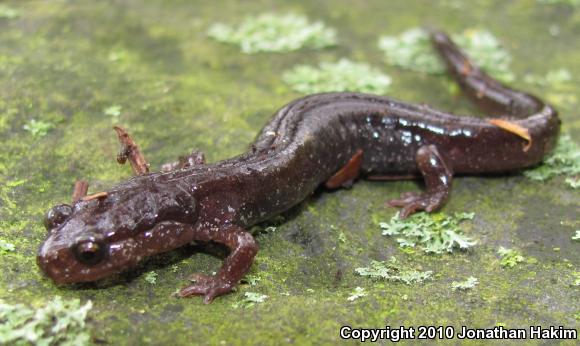 Western Long-toed Salamander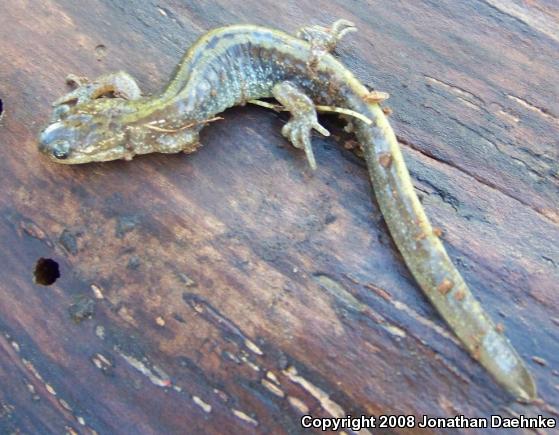 (That spot also had Rough-skinned Newts, Dunn's Salamanders, Northern Pacific Chorus Frogs, American Bullfrogs, and Red-spotted Garter Snakes.)
More recently, this fantastic waterfall in a very unexpected spot in Clatsop County: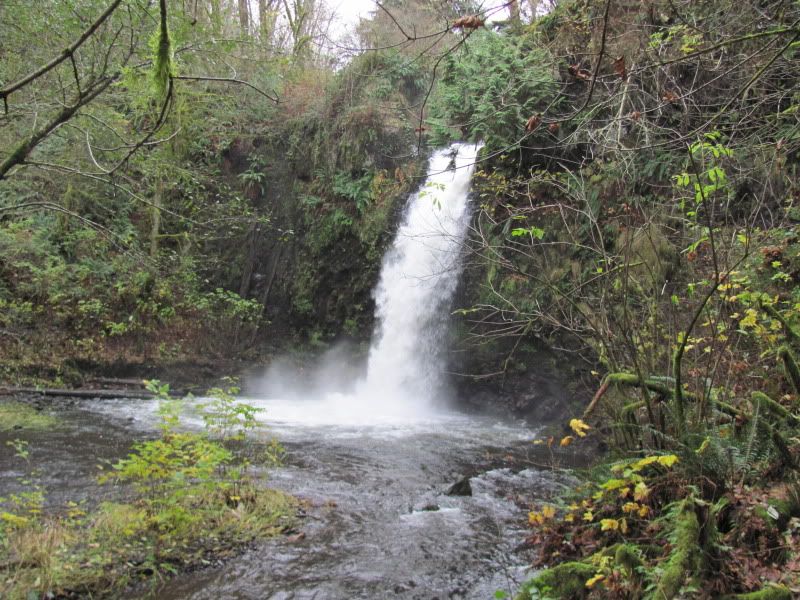 Produced a Western Redback Salamander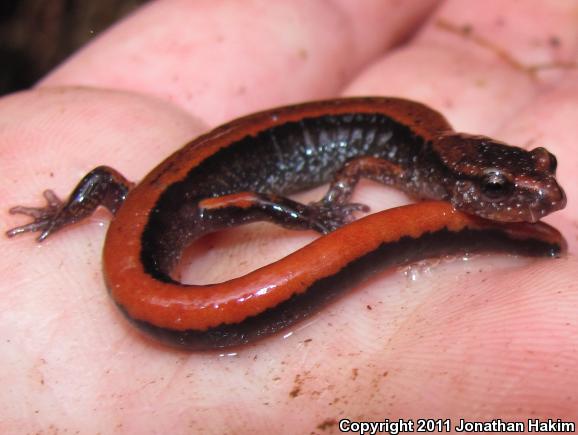 Dunn's Salamander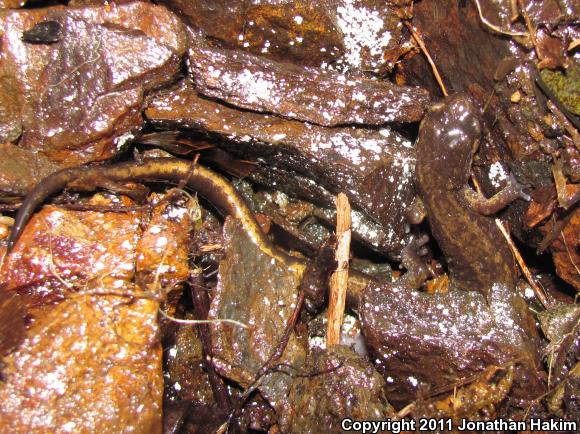 And my lifer Columbia Torrent Salamander!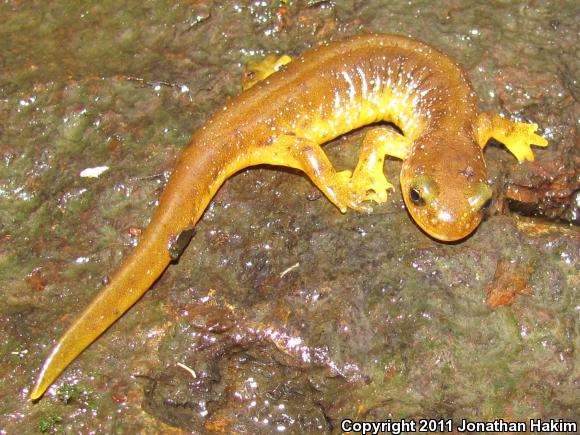 Deep into the Coast range in Clatsop county, I bushwacked through difficult terrain into this tiny stream: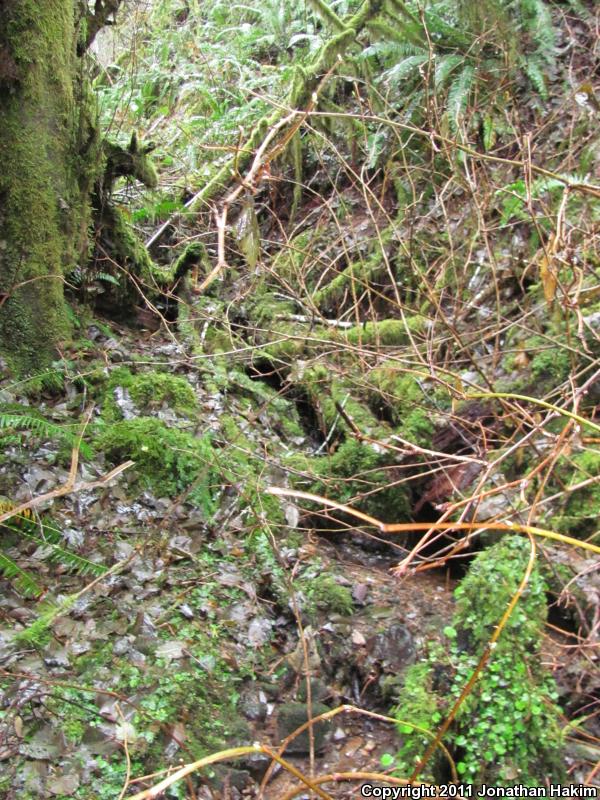 Looked under this big overhanging log: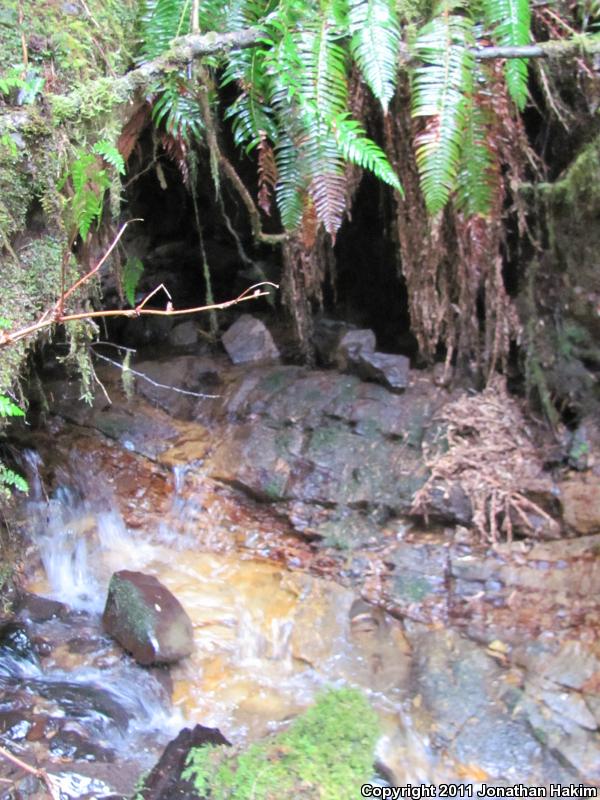 And found the best little stream-pool of my life: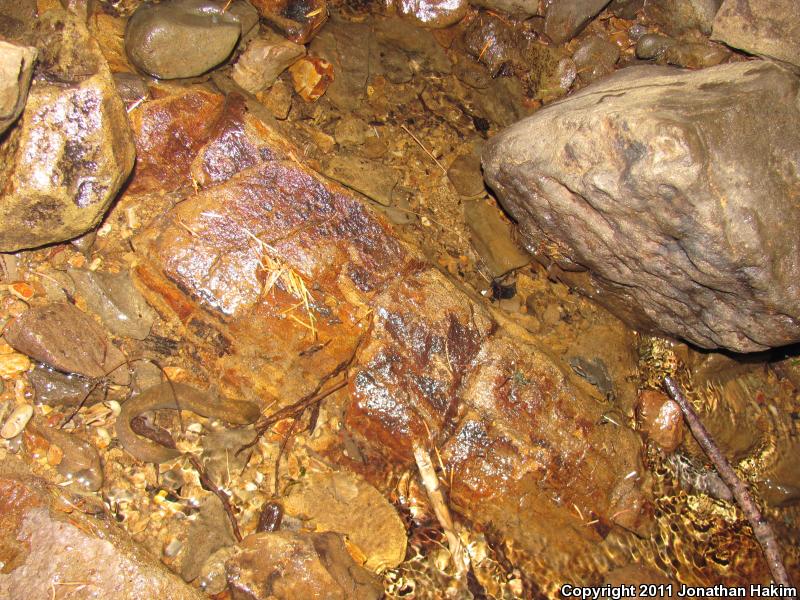 What did you find in that picture? If you look very very carefully, you might be able to see a 5.5" long neotenic Cope's Giant Salamander: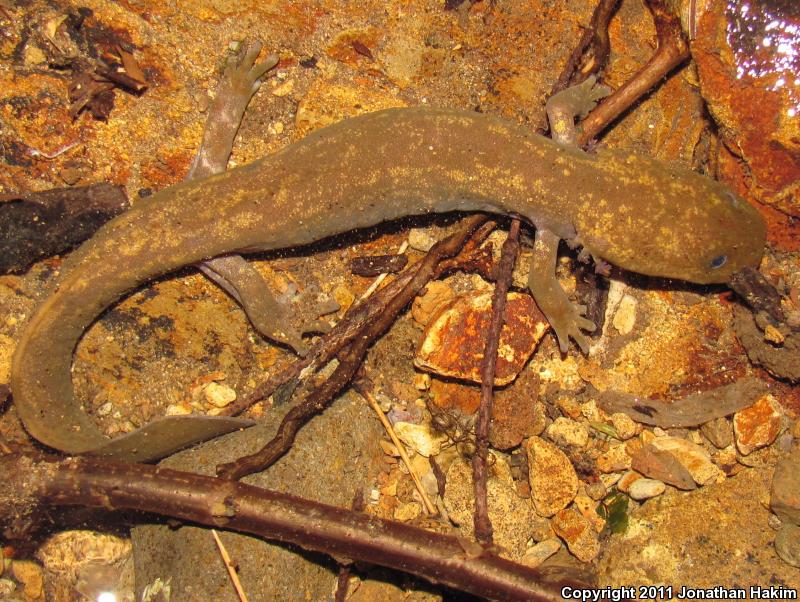 A 4" long larval giant and a 1.5" larval giant, both possibly also Cope's: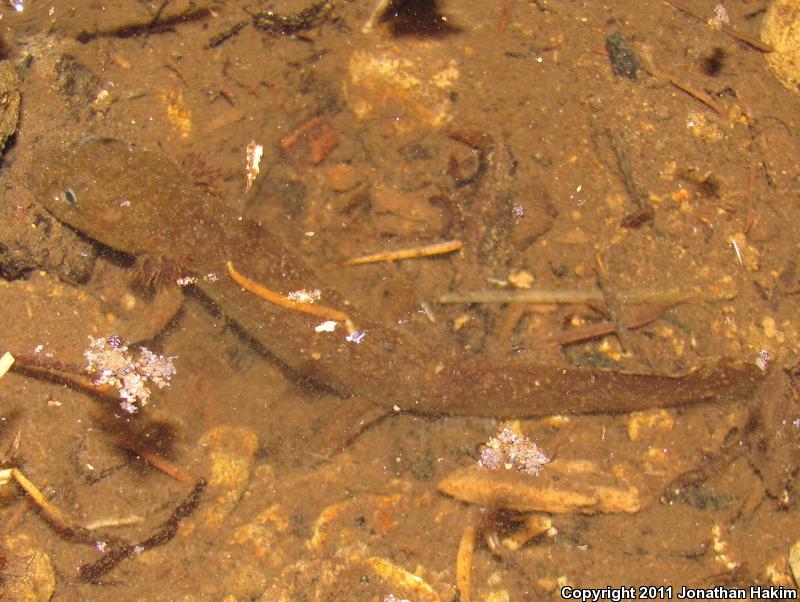 And a Western Tailed Frog!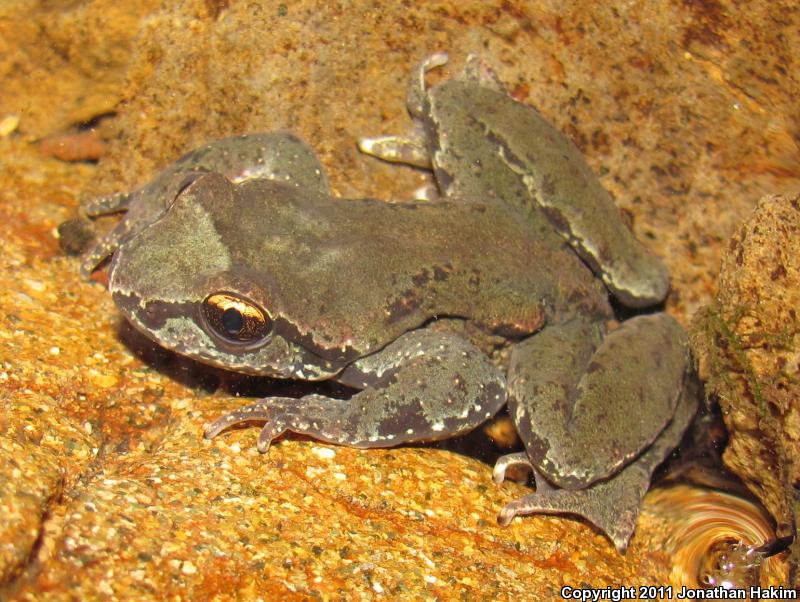 I may be wrong, but something that looked like a 4" larval Coastal Giant was very close by in the same stream: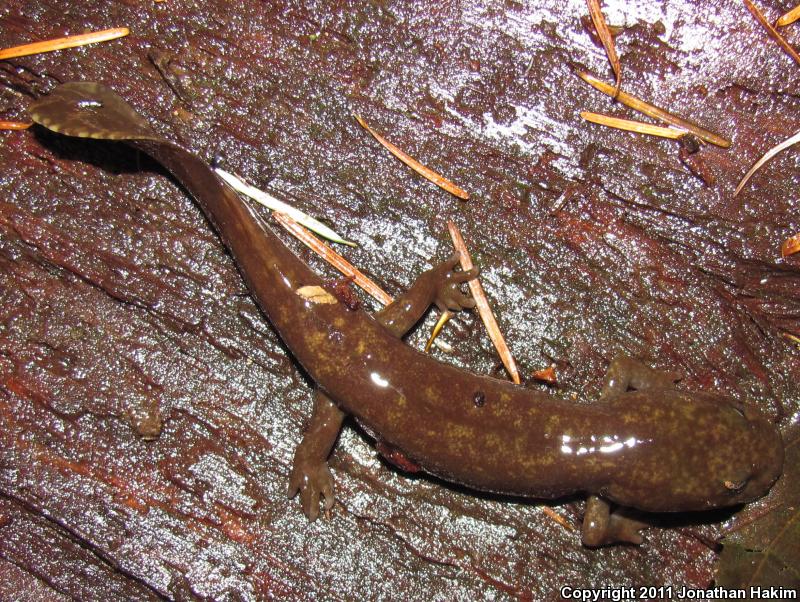 Cope's Giants are my absolute favorite salamander to hunt in the Coast Range. Not described until 1970, they weren't even contained in the first field guide I owned. But once I knew about them, I went to a lot of trouble to track them down. The fact that they're often found near Coastal Giants, Columbia Torrents, and Tailed Frogs doesn't hurt.
The big difference in habitat between Cope's and Coastals is that Cope's like the still water in streams...which means that the stream has to be that much cooler and faster to provide the oxygen they need. As a result, Cope's aren't found nearly as far south as Coastal Giants, and tend to only be found in real mountain ranges.
While trying to get the first database records for Yamhill County, I ran into this lovely stream in Yamhill County: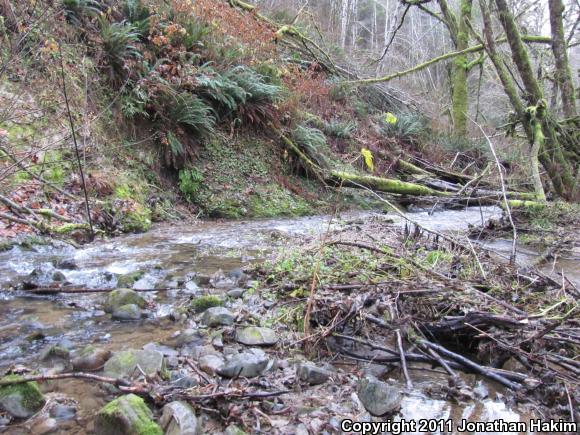 Which not only had migrating salmon: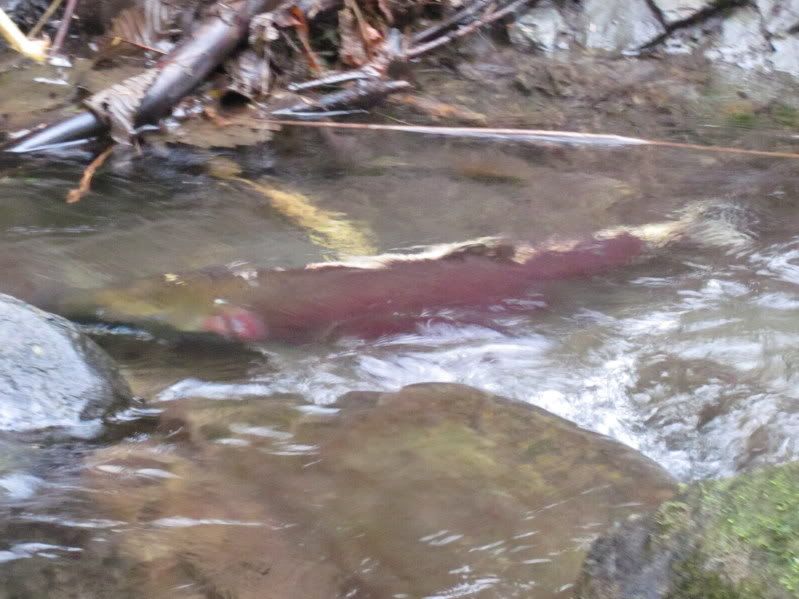 But also produced this half-submerged Coastal Giant Salamander larvae under a rock: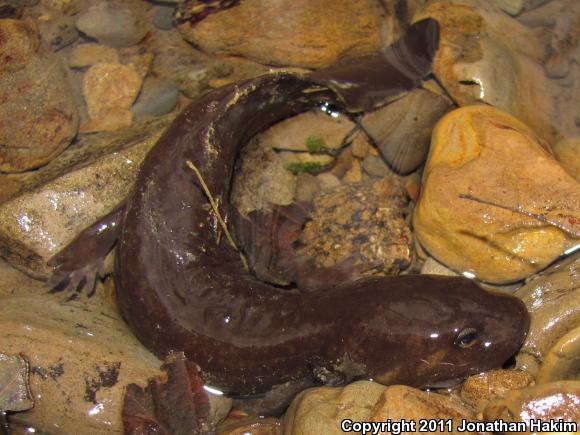 In this gorgeous creekbed way down in Curry County: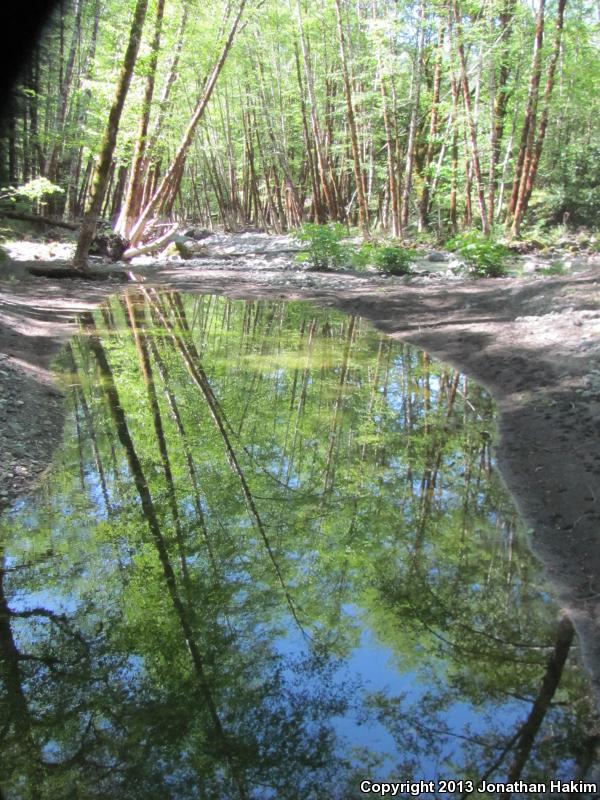 I ran into breeding newts:
Sunning Foothill Yellow-legged Frogs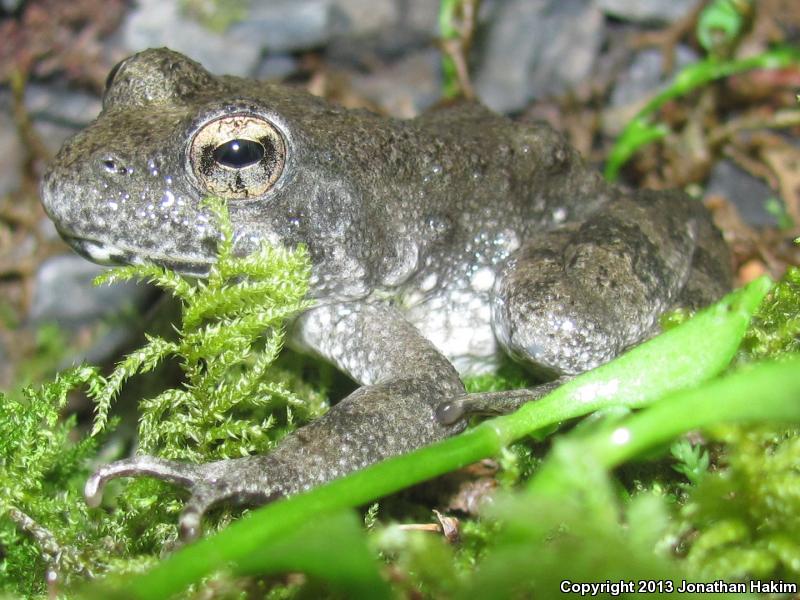 And (just a little bit away) a Northern Pacific Chorus Frog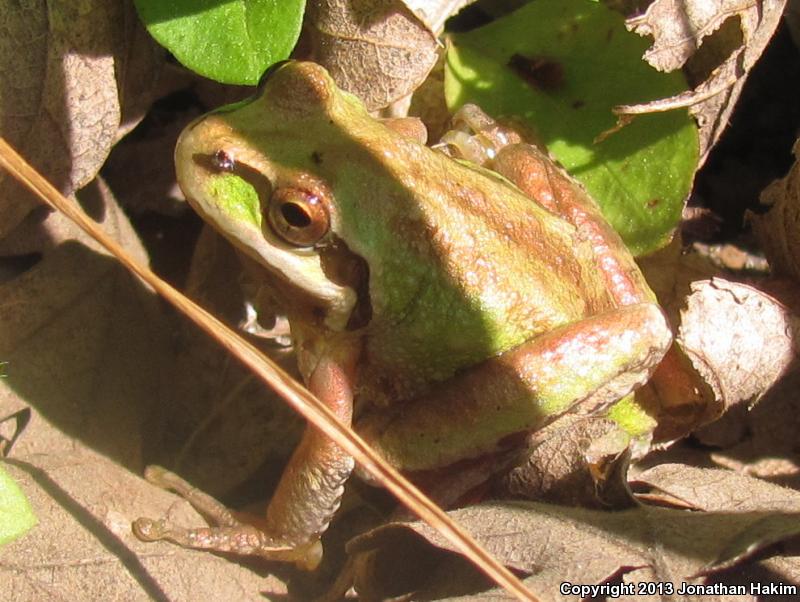 Hiding in a Columbia County basement during the winter: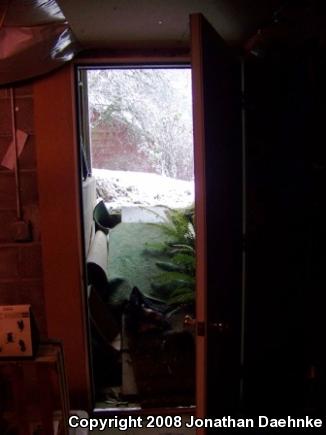 Northwestern Salamander: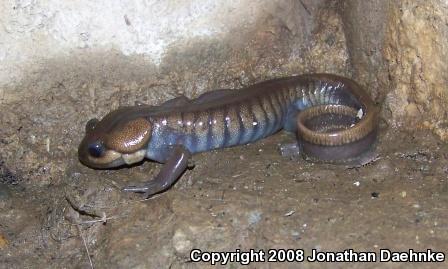 Under the bark of a Del Norte County redwood: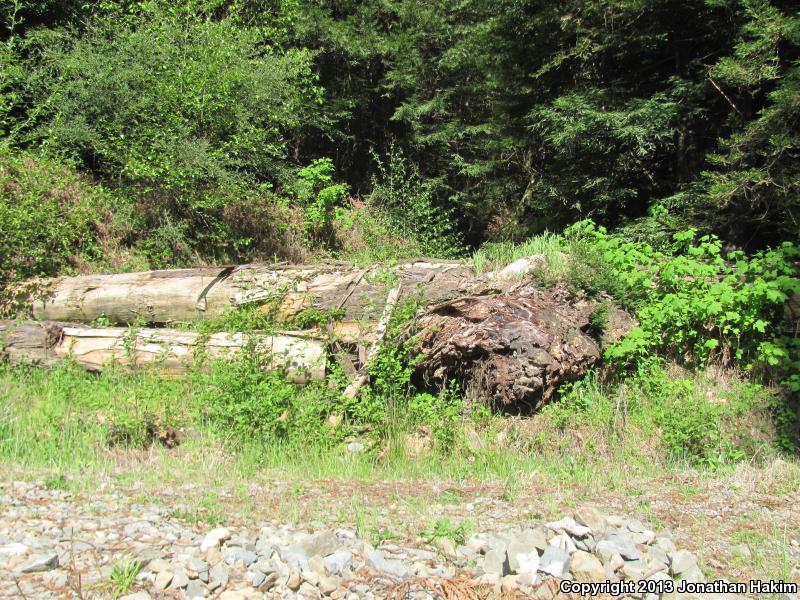 Clouded Salamander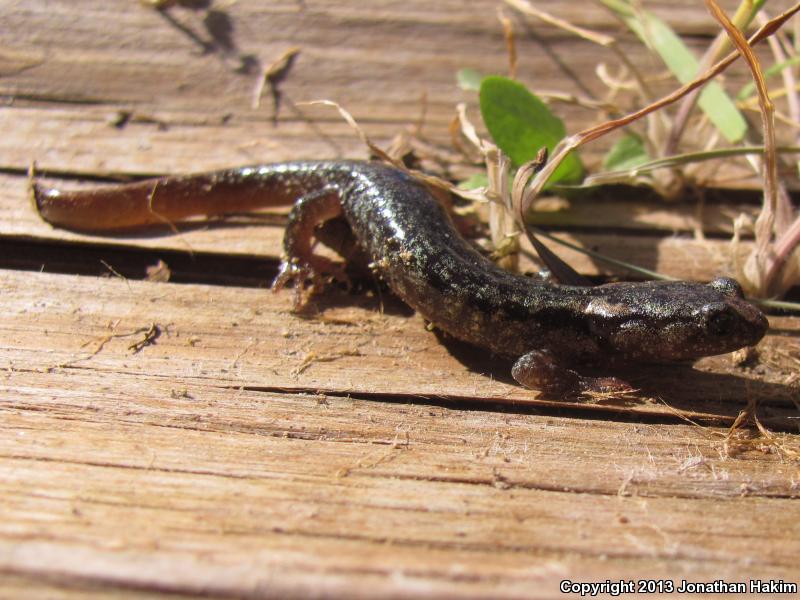 In deeper Del Norte County forest: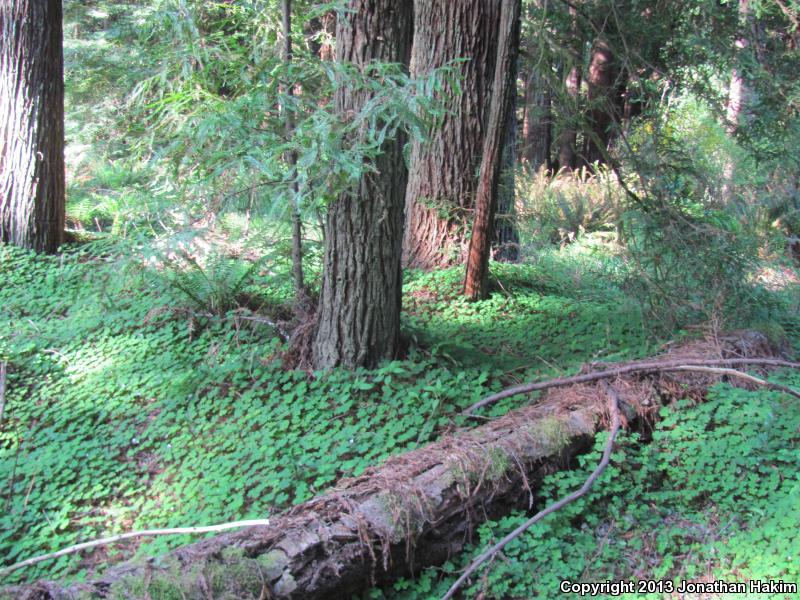 Painted Ensatina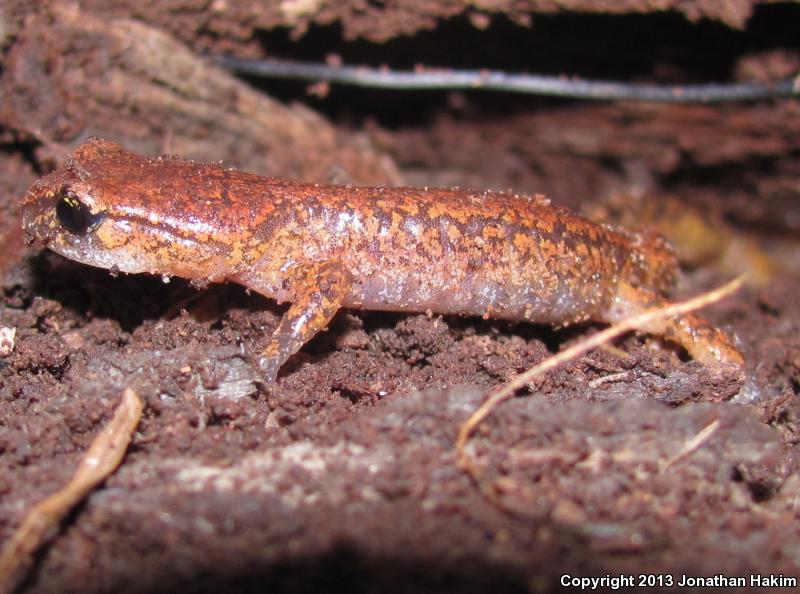 And Califronia Slender Salamander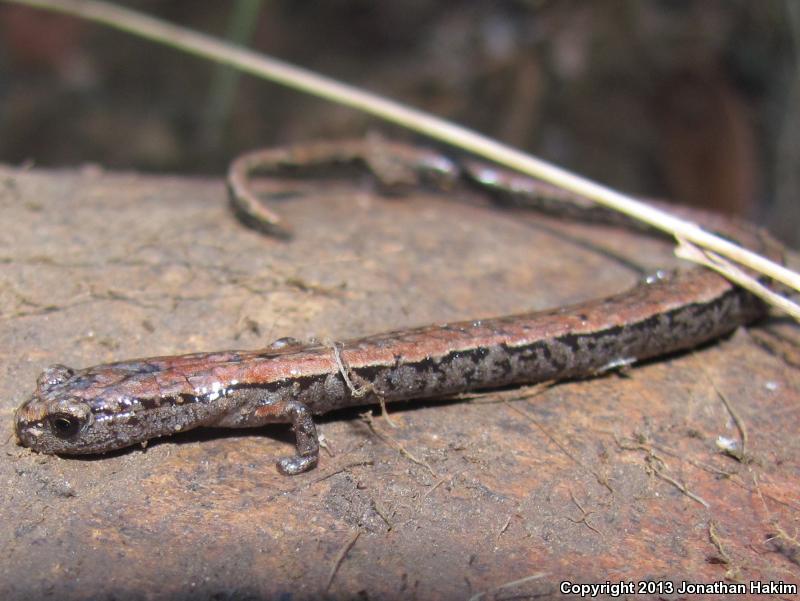 Sitting in a Douglas County waterfall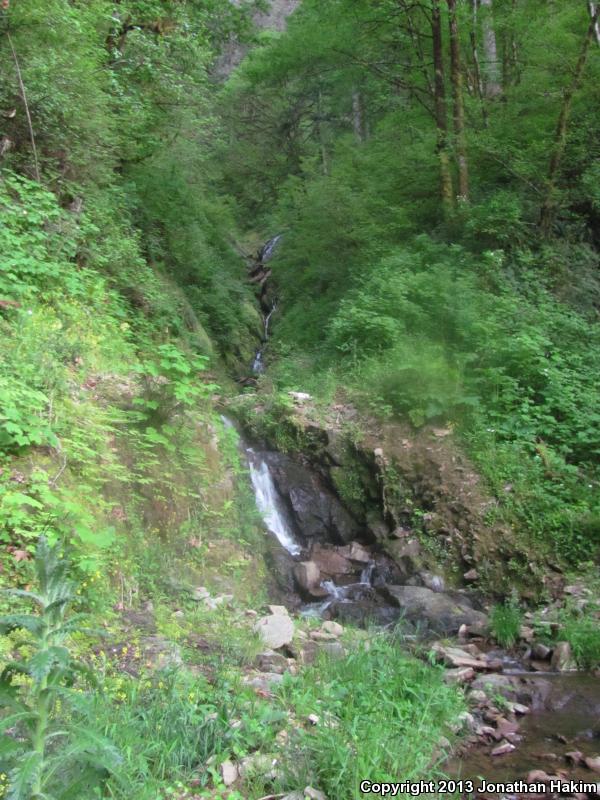 Southern Torrent Salamander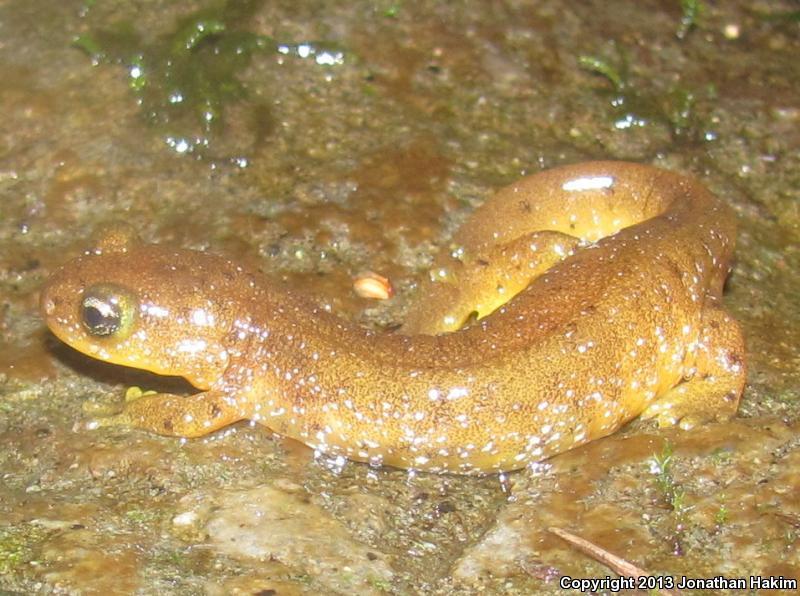 Under a rock in a Curry County seep: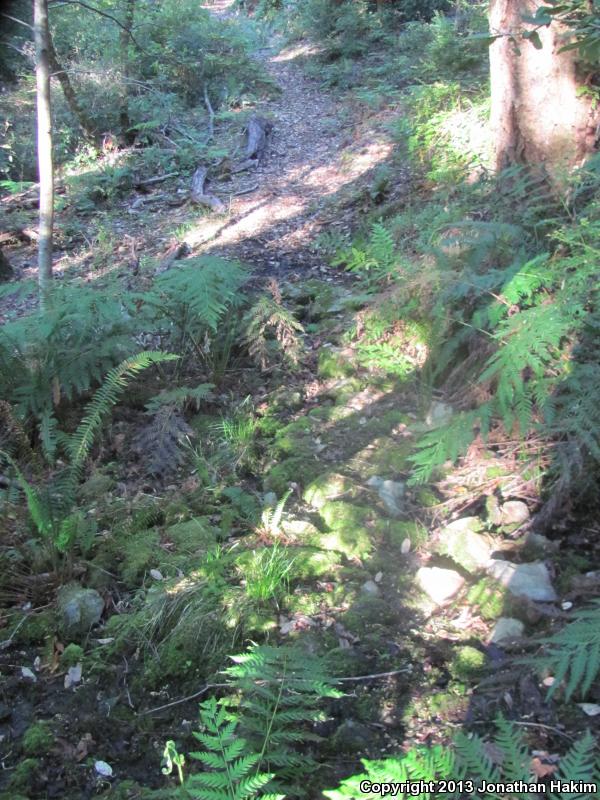 Del Norte Salamander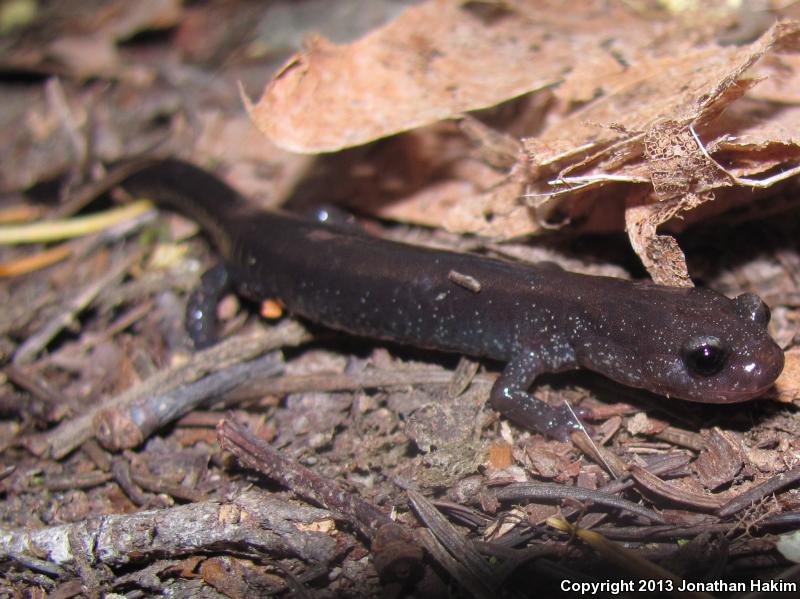 And in a pretty stream in Columbia County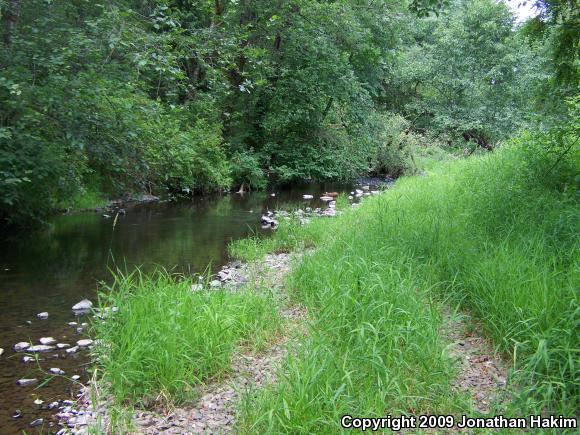 Northern Red-legged Frog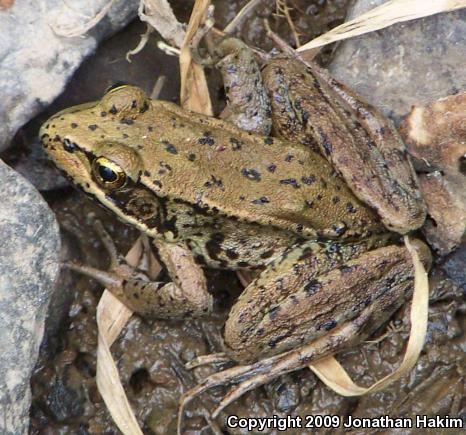 Thanks for taking a look.