Trying to ID a frog I found in Redmond. I've heard there are introduced green frogs in WA, but don't recall where.
It doesn't seem to match anything else. I am not much of a frog nerd.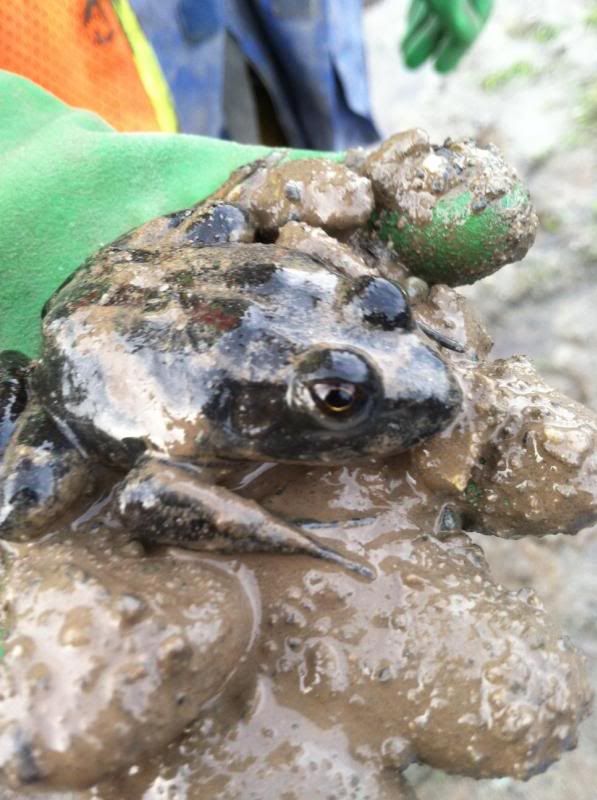 Dorsal is charcoal gray/black. Belly is white with gray mottling/patches. There was no discernible dorsal pattern, no orange, red, or yellow on the underside.