I wanted to share some progression photos of a central newt that regrew an entire limb. The story starts back in January on an outing to a local park. I discovered a small central newt under a piece of bark. I took a few photos and put him back. He had all 4 limbs at that time.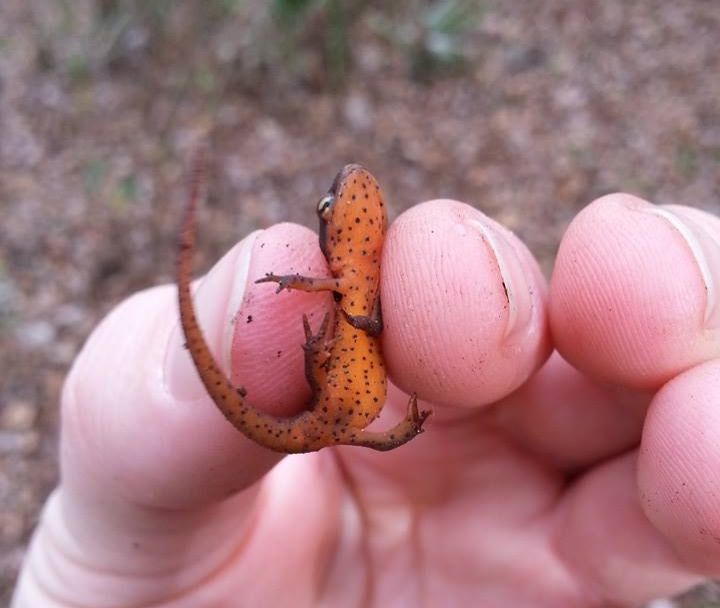 In March, I revisited the same park and checked the same piece of bark........the same newt was still there, but now missing the left front leg.
Because of the missing limb (although I could see it was healed over), I took the newt home with me because of the fact that it was now quite a bit thinner, and the fact that it was under the same piece of bark made me feel like it wasn't doing well. I set him up in a fish bowl with some vegetation and fed him mosquito larvae, which he quite enjoyed and quickly fattened up on. After just a week I began to think the leg was starting to grow back. A nub started to form where it had once been smooth. Soon it was clear. (Ever see the "Here's Morty" episode of The Twilight Zone?)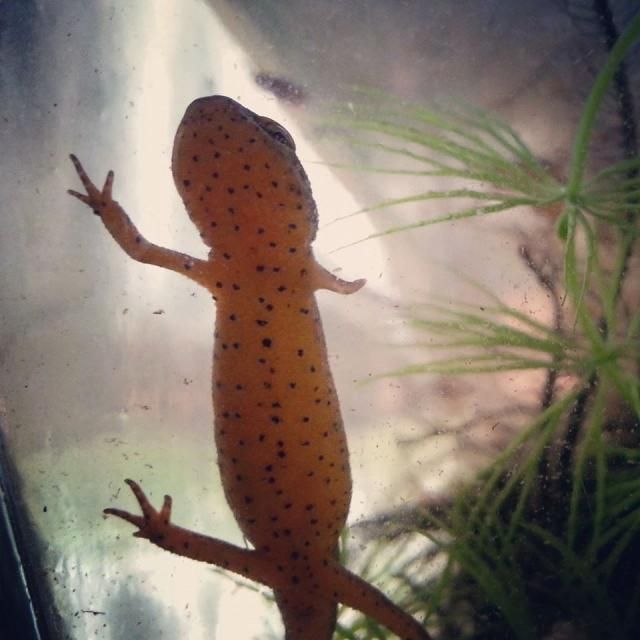 "Isaac" is now doing very well. The leg has basically fully regenerated, right down to the little toes. The last photo was just taken today.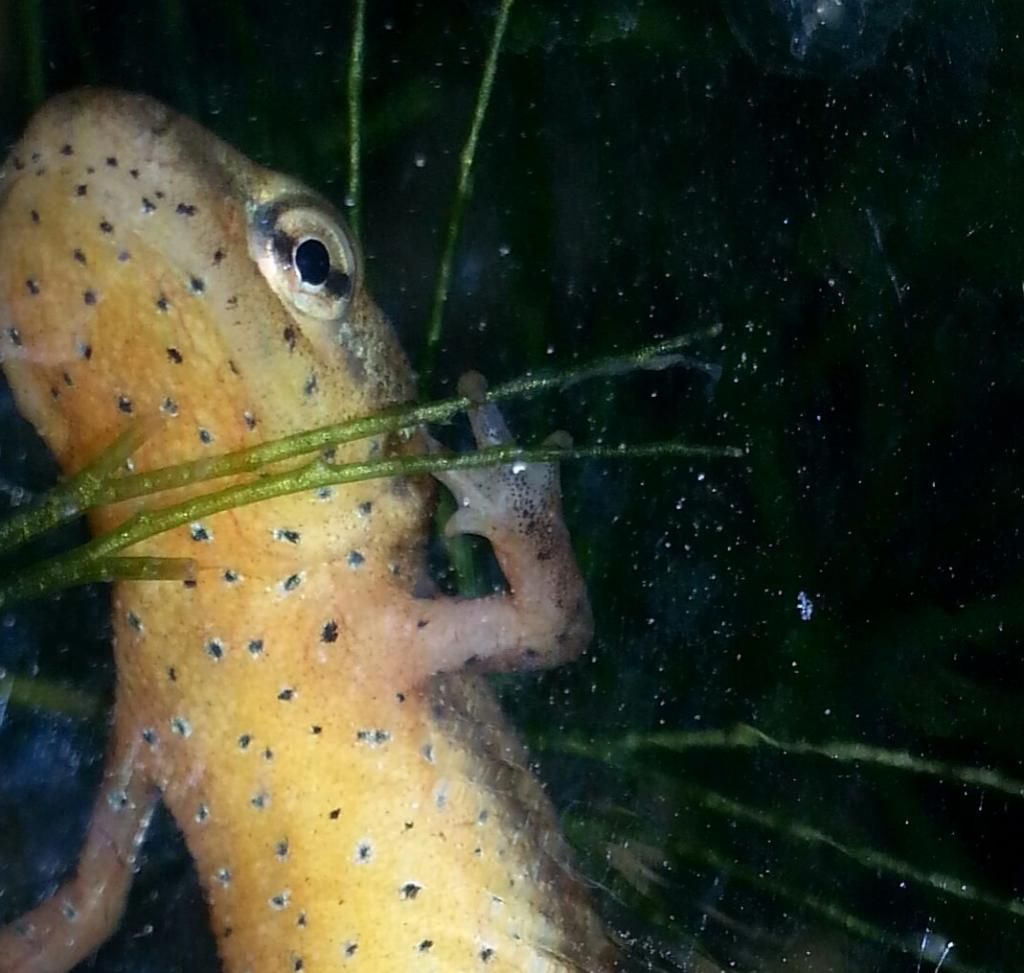 I hope this is interesting to someone. I find incredibly amazing. One of those things I learned in school but forgot about. It has been really cool to observe!
~Bree