Went to Montana for five days to attend a family event in the Northeastern portion of the state. I lived in Great Falls for a few years as a kid and try to get back to do some fishing, herping, and fossil hunting once in awhile. This visit was fairly abbreviated but I managed to find two lifers within five minutes of each other that I've missed on every previous trip as well as a couple common species from counties that don't seem to get much attention in the HERP database.
Within three hours of my arrival in Billings I was able to locate a snake that I've always wanted to see, the Prairie Rattlesnake: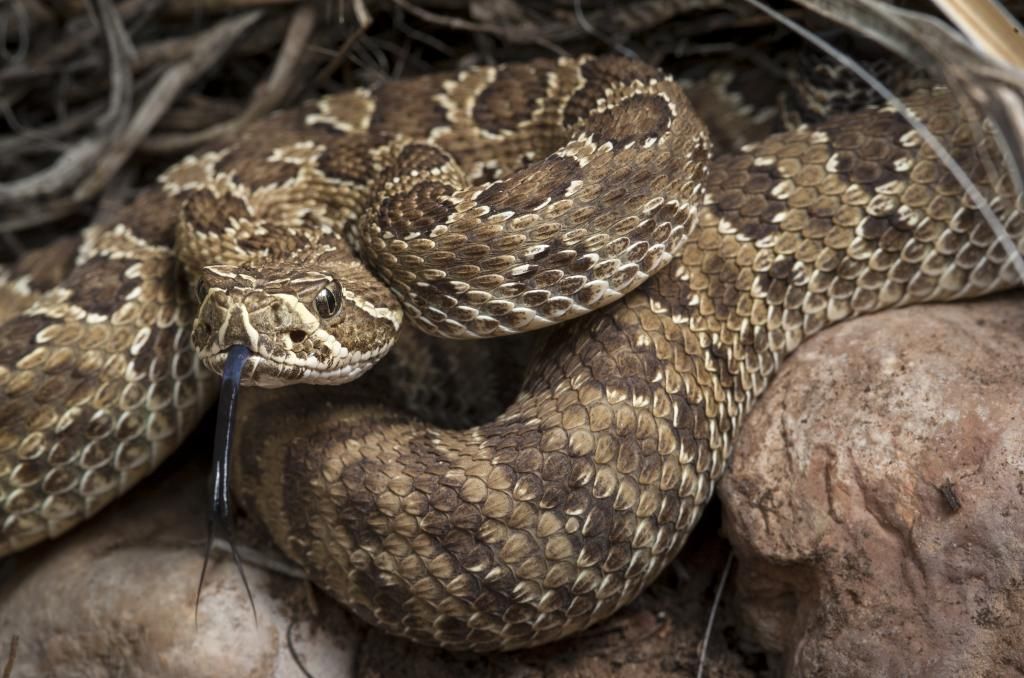 No sooner had I flipped one than another announced its presence nearby: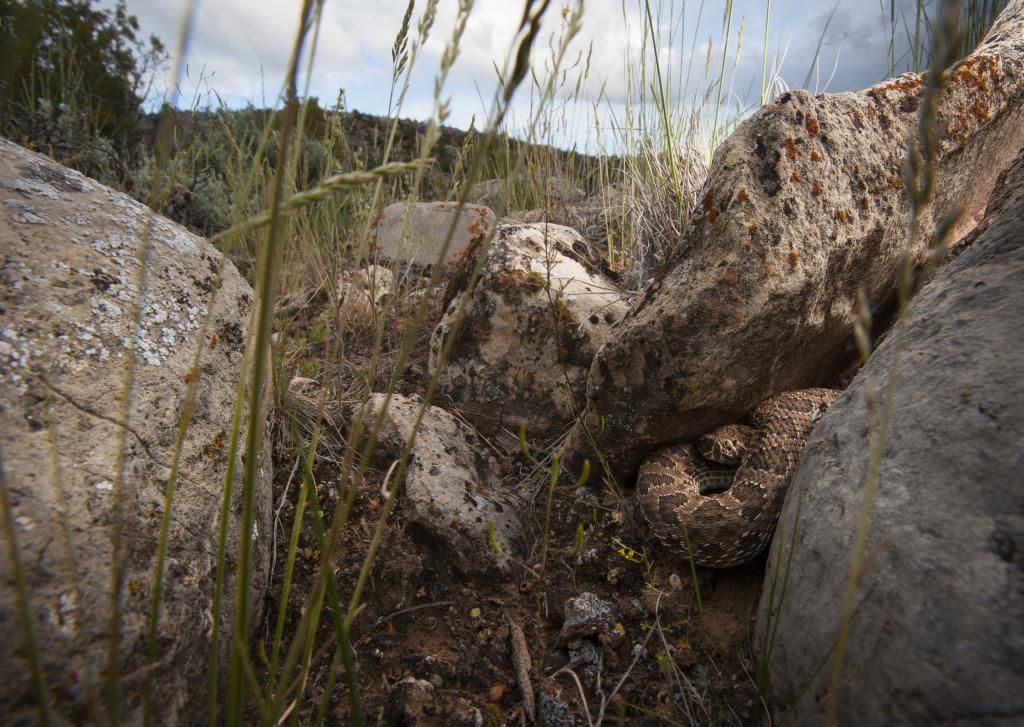 It soon scooted under a rock, which when flipped, revealed this pale milksnake. Another lifer, one that I had figured I had a snowball's chance in hell of finding with so little time to herp.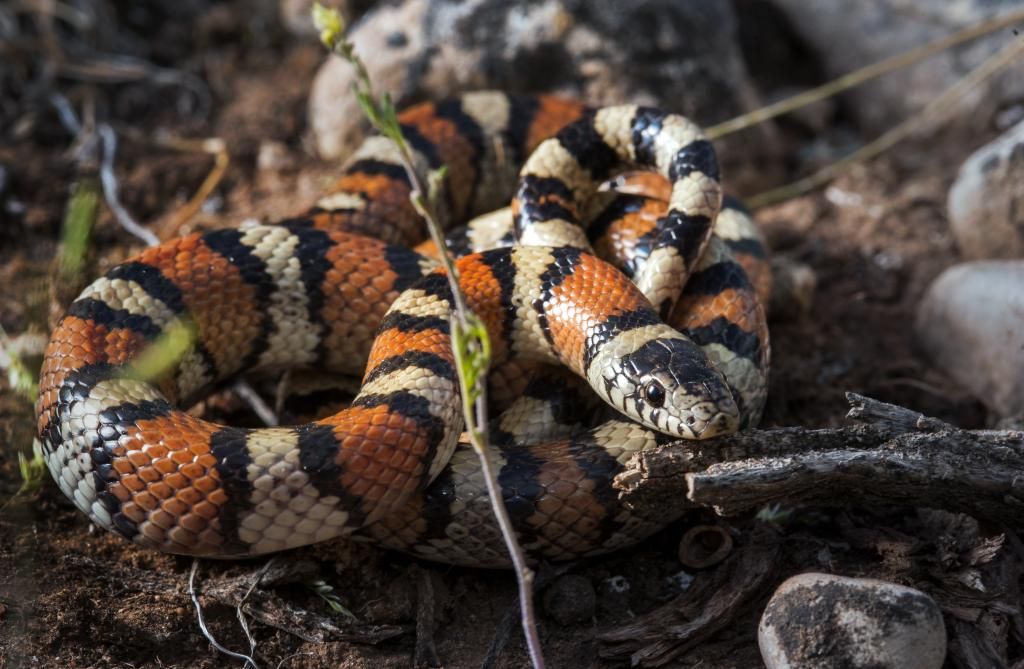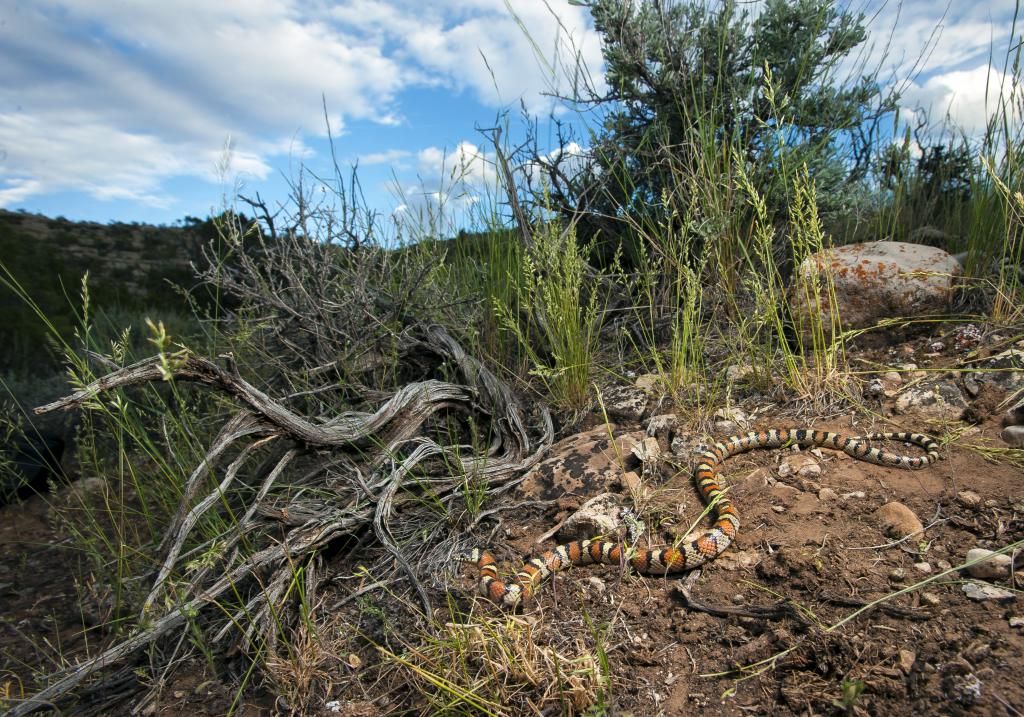 I was pretty excited. I basically found everything I set out for within the first afternoon.
The next day we stopped at a rest stop with lots of "stay on sidewalk, rattlesnakes in area" signs. Of course I had to go wander around off the sidewalk in a snake-y looking escarpment. Despite the cold drizzle, I spotted this neonate Prairie Rattlesnake basking under a bush. I hadn't really expected to find anything so all I had to take a picture with was my phone: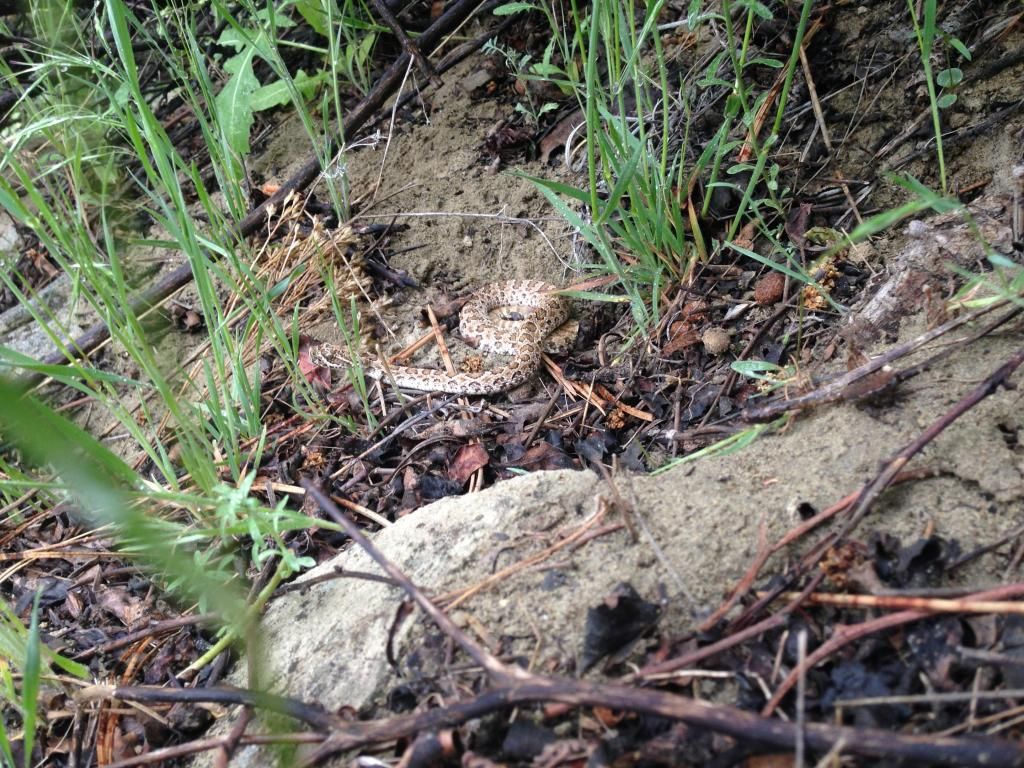 It was very cold and lethargic, not to mention exposed to predators and passers by so I used a stick to move it to a nearby crevice. Being so cold, it perched nicely and allowed me to take a better phone photo before being lowered into the rocks.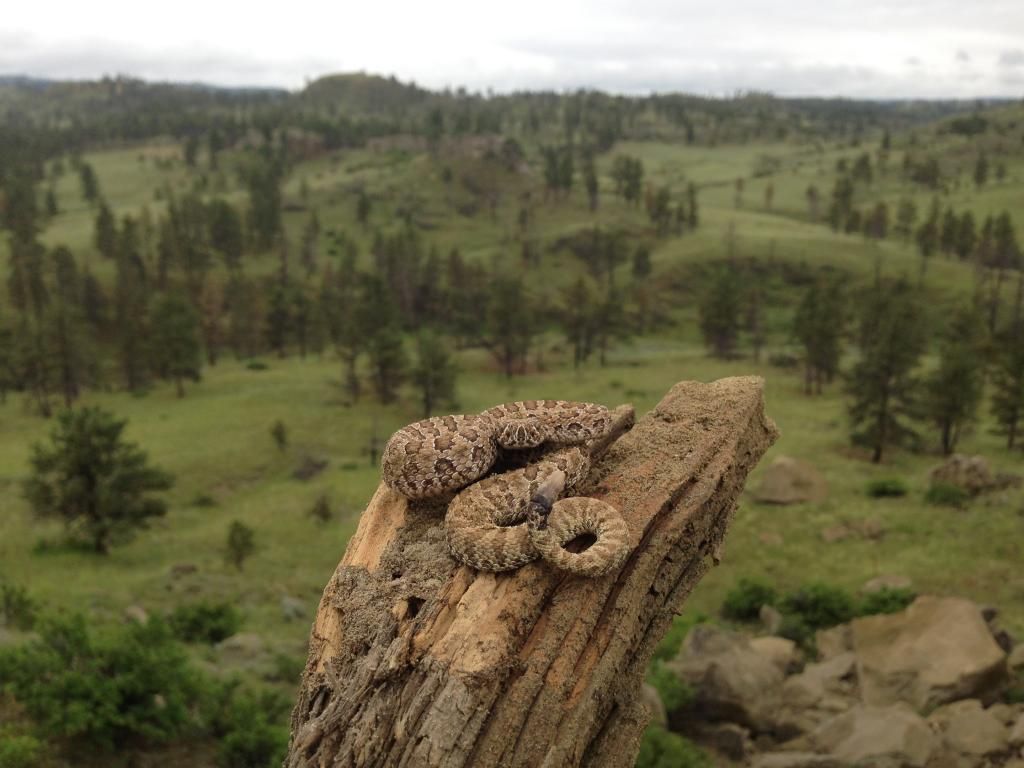 Further north I came across some mud holes with what I believe were plains spadefoot tadpoles. Let me know if incorrect on my ID-- other possibilities in that area were boreal chorus frogs, leopard frogs, woodhouse toads. None seem likely based on appearance and habitat.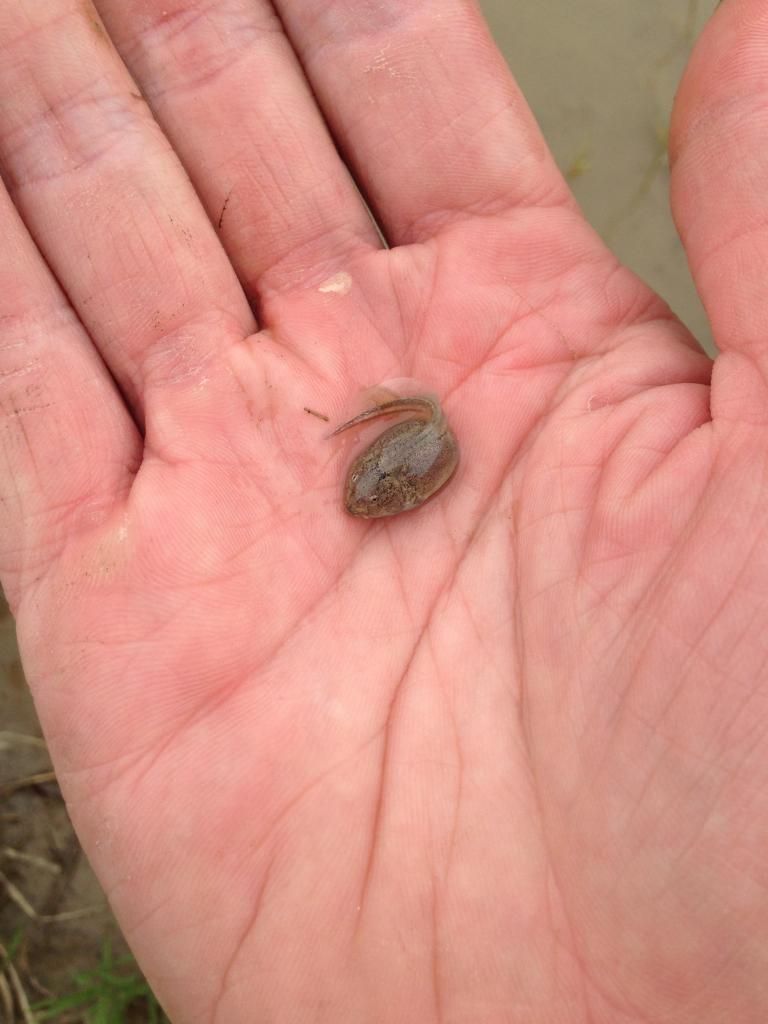 At a more permanent water body a few miles up the road, I did find plenty of Northern Leopard Frogs: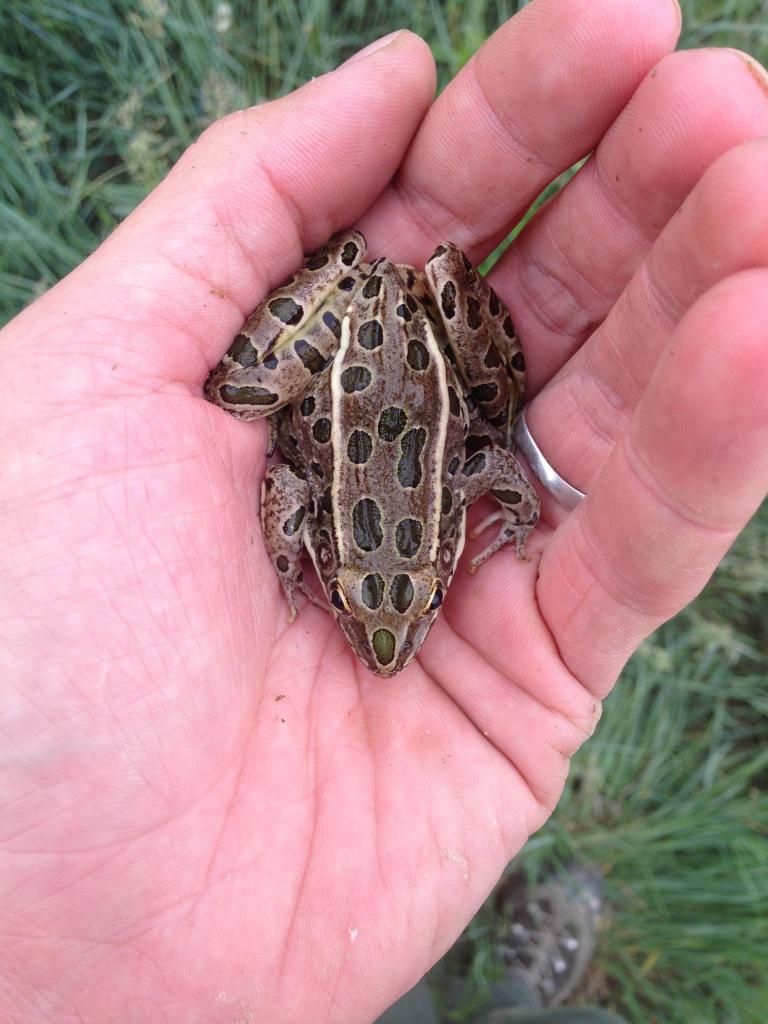 Our destination was way up in the Northeast corner of Montana at my wife's family's homestead in prairie pothole country. We heard many Boreal Chorus Frogs calling and finally managed to get a visual ID: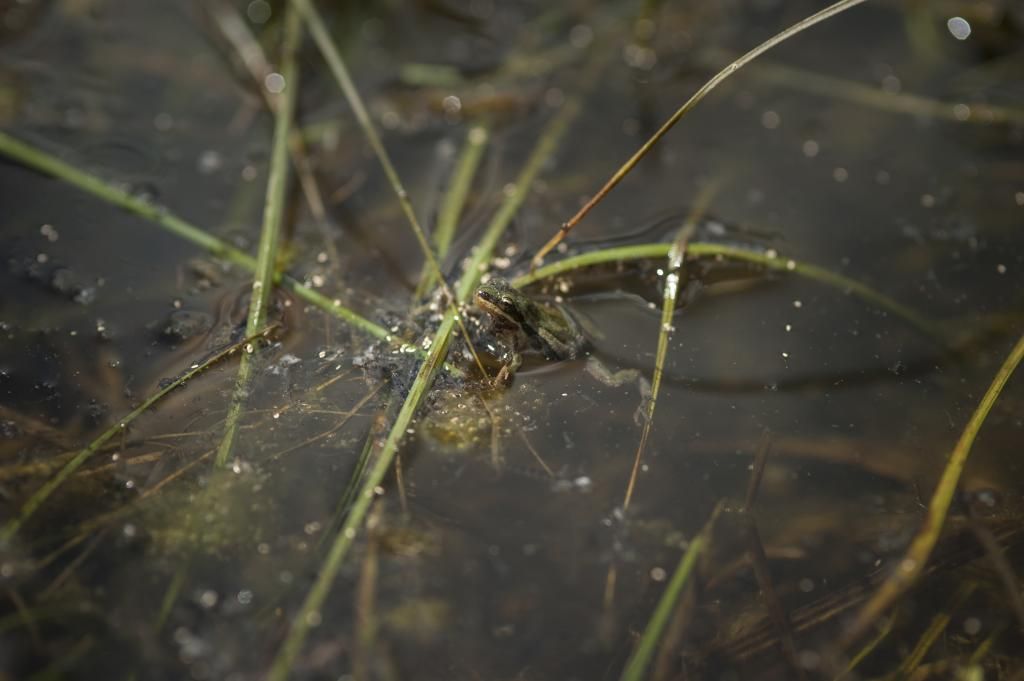 A DOR plains garter snake was spotted in a nearby farm town but no other herps were seen despite two solid days of hardcore searching. Got one record at least. Didn't see any other database entries for this region.
All in all a very productive trip considering most of it was spent shuttling from event to another. First time I've ever been to Montana and not found a garter or bullsnake though. Kind of sad really, they were the first snakes I caught as a kid and I always enjoy seeing them. Can't complain though. Compared to Alaska, the herping was excellent.