Well, June has come to an end and I am happy to report that I managed to add quite a few lifers to the list. Although it was/is still dry as a bone here in the Bay Area, I still managed a handful of local species.
Let's begin with the usual suspects.
Juvenile Northern Pacific Rattlesnake that I flipped from under a stump in San Mateo County.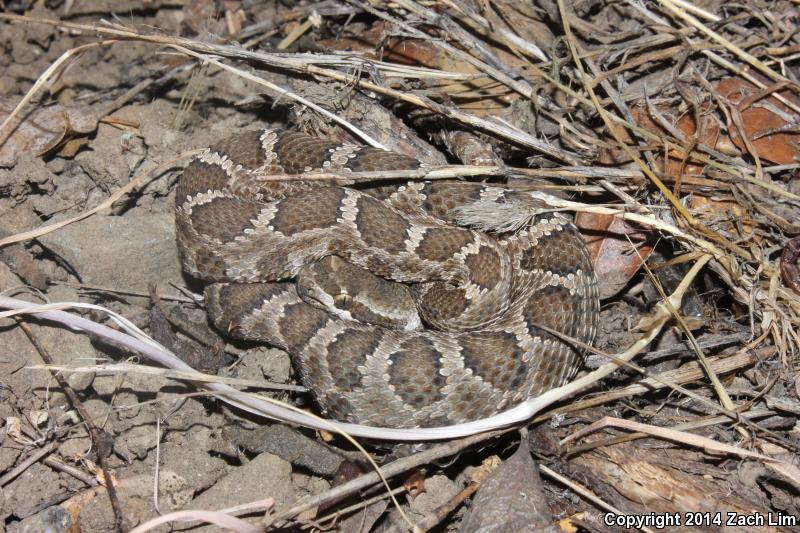 Early in the month, I met up with Elliot (yoloherper) and hit the Santa Cruz Mountains for a shot at my lifer lateralis. I have only previously seen and photographed the endangered Alameda Striped Racer.
Flipping old planks and fence posts revealed a handful of NorPac Rattlers.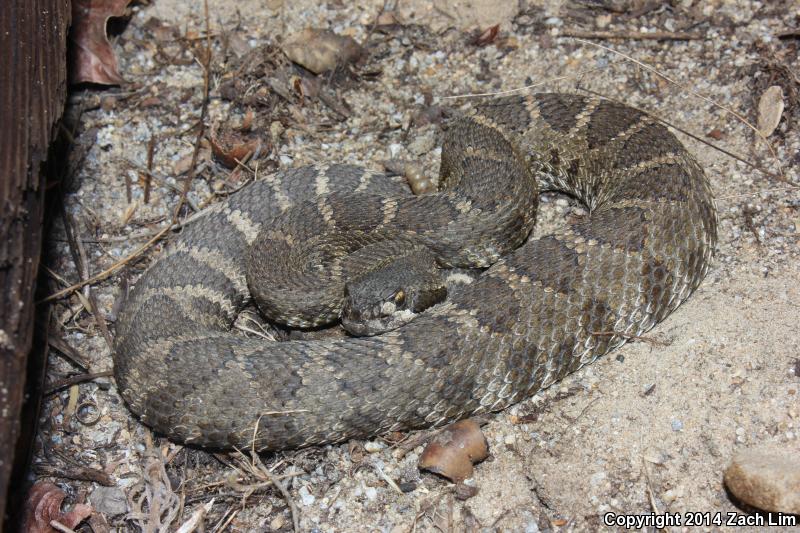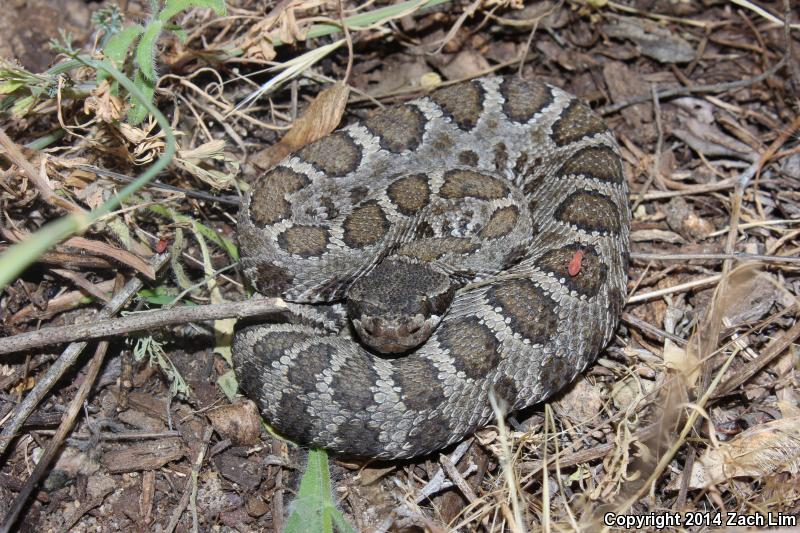 Lots of beautiful Side-blotched Lizards (introduced to the area, right?) bounced from rock to rock.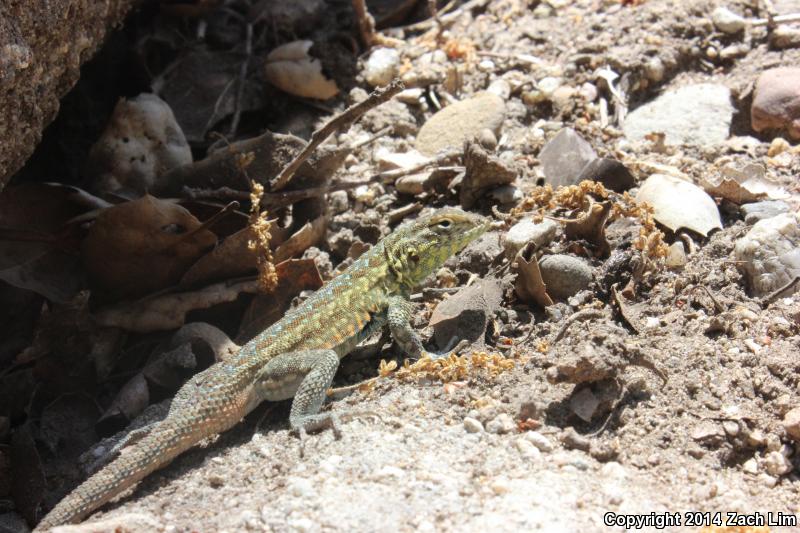 Flipping logs, I found a shed of a California Striped Racer- good, I was getting close.
Elliot and I begin stomping through the bush and managed to scare up a few lateralis, but none stuck around for voucher shots!
We decided to take a break and move on to a different spot in hopes that the snakes would return.
Walking near a pond, I spot a snake...
A dessicated Thamnophis (most likely atratus atratus).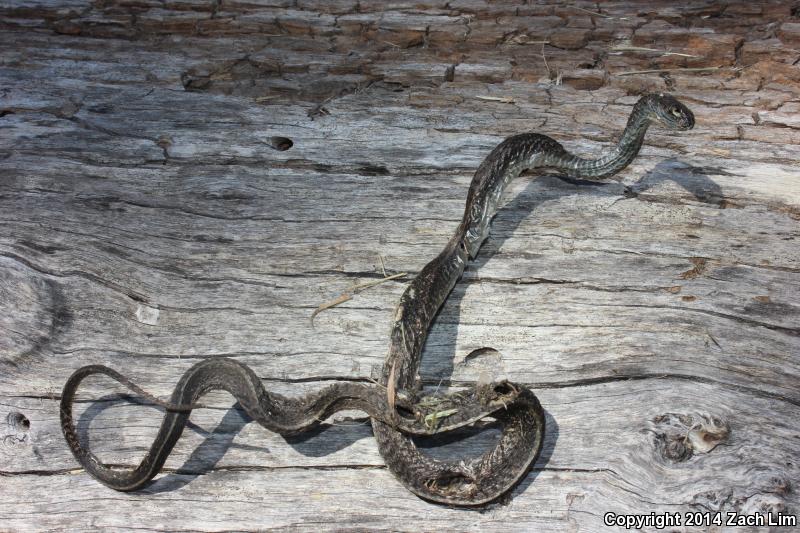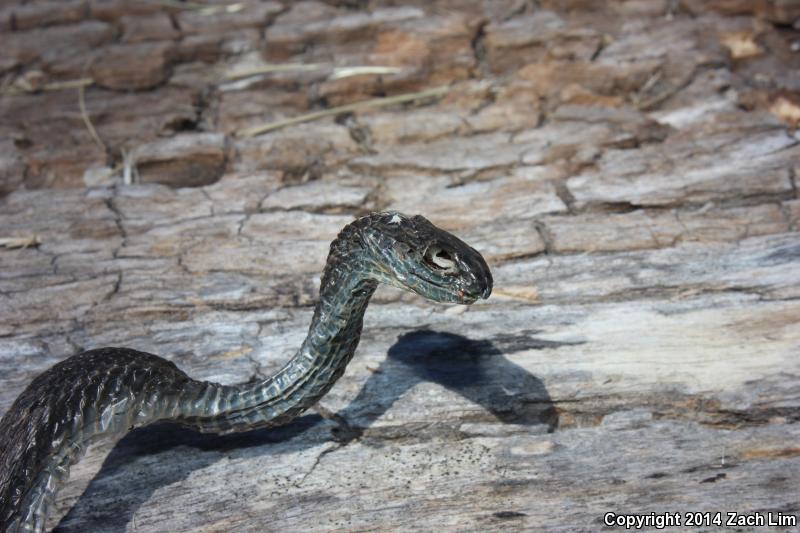 We headed back to the first spot.....
California Striped Racer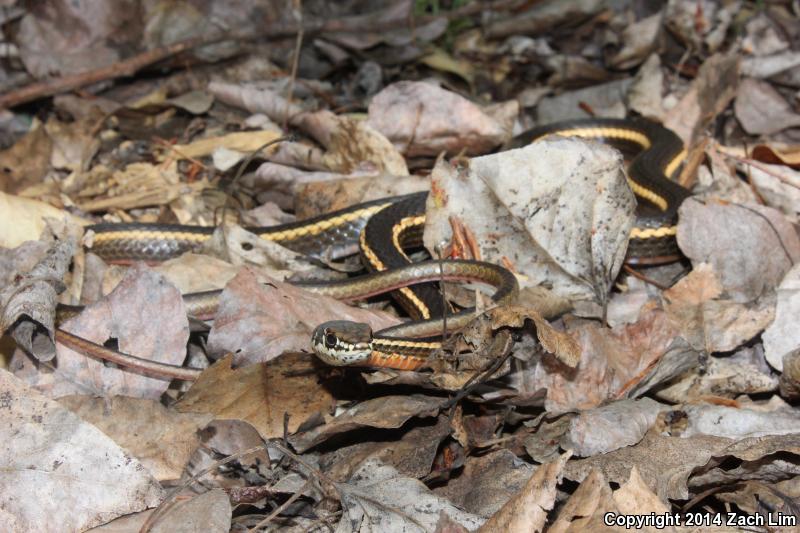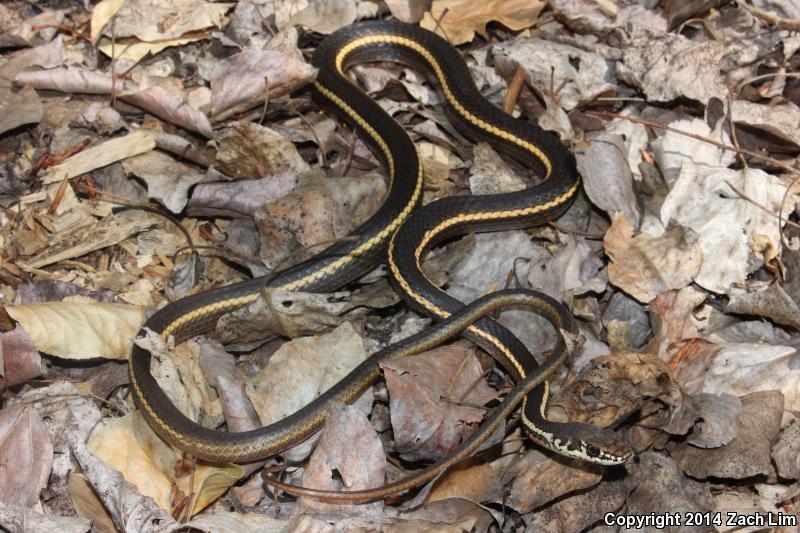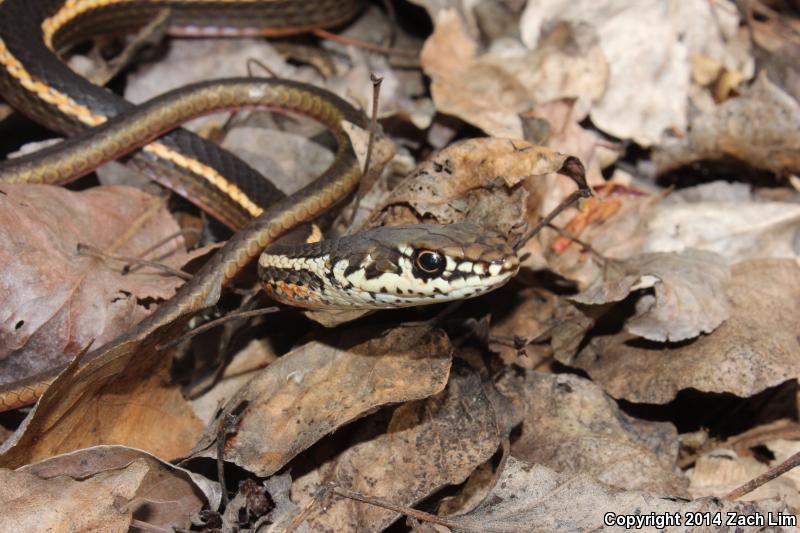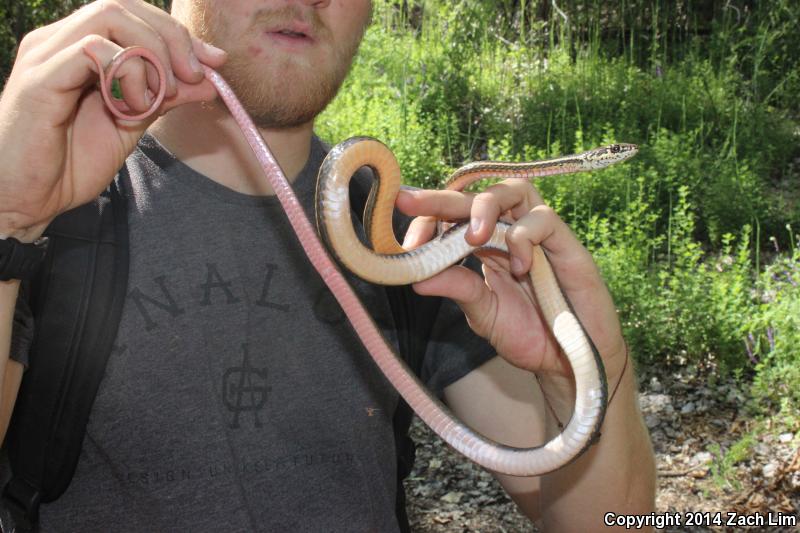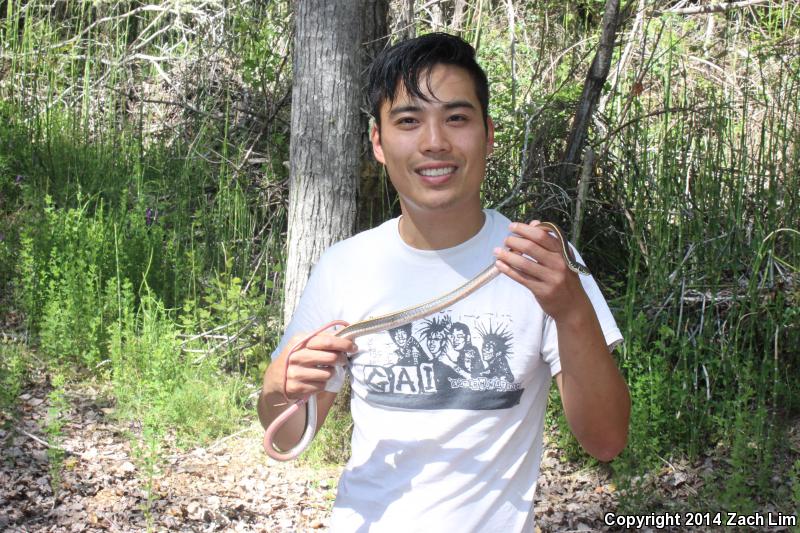 Thanks to some quick moves by Elliot, I got my lifer!
I have been spending a lot of time just south of San Francisco exploring new spots with Jared Heald. So far, we have found some gorgeous Coast Garters.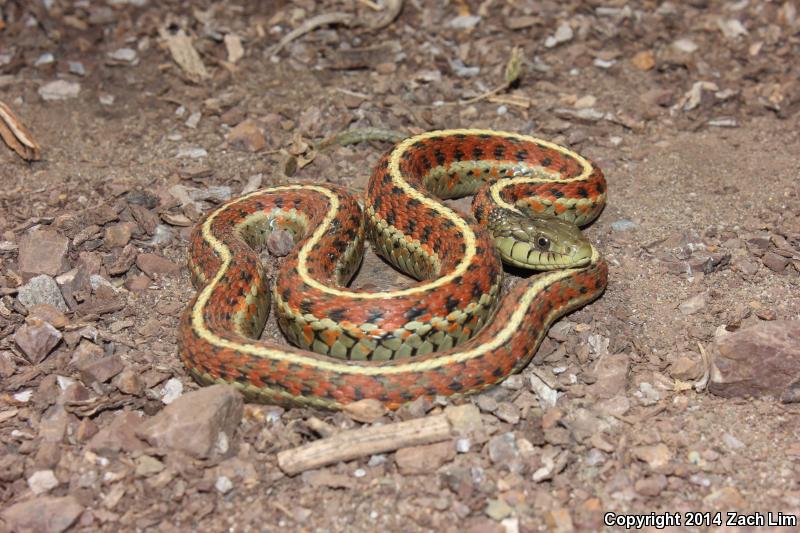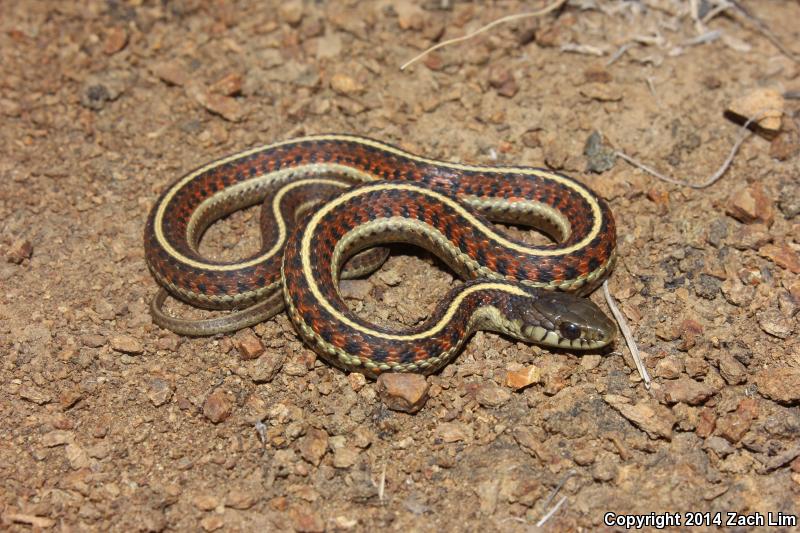 It got really hot out in the East Bay. REALLY HOT. But the moon was up....
3 hours of cruising for this feisty Pacific Gopher Snake.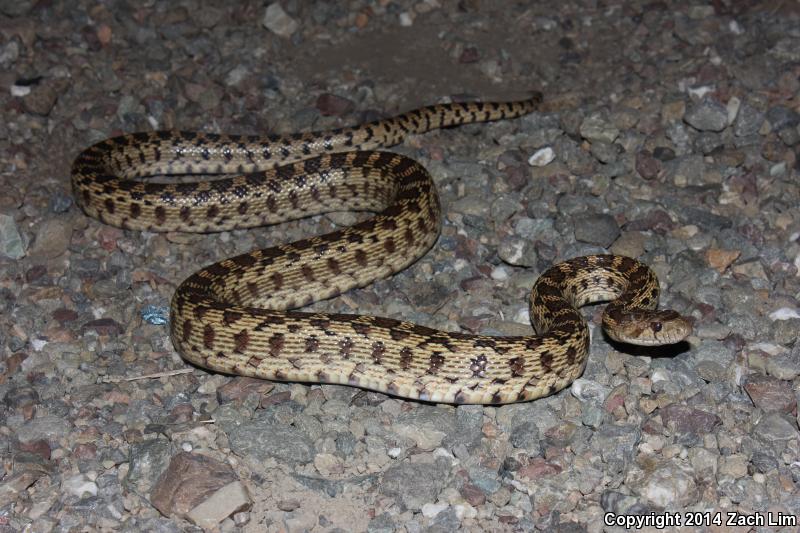 I have been spending the majority of my time out in the field solo walking on shaded trails in the Santa Cruz Mountains. I have now seen quite a few snakes this way.
Santa Cruz Garter Snake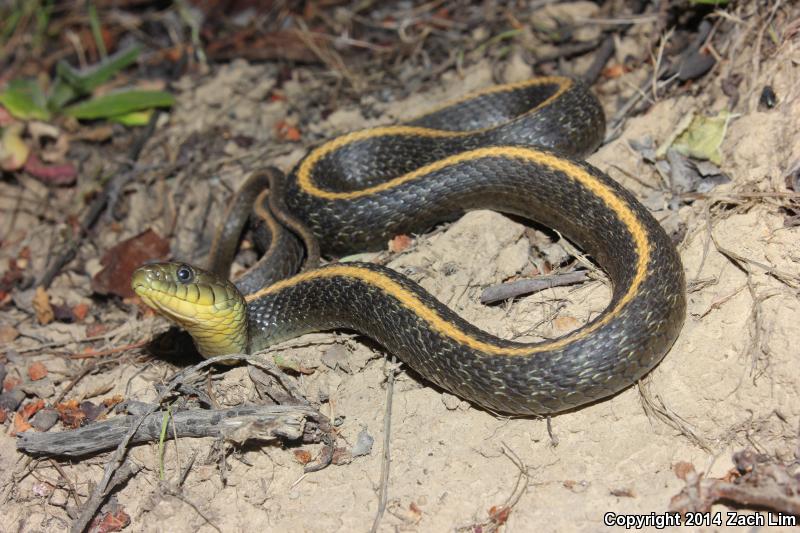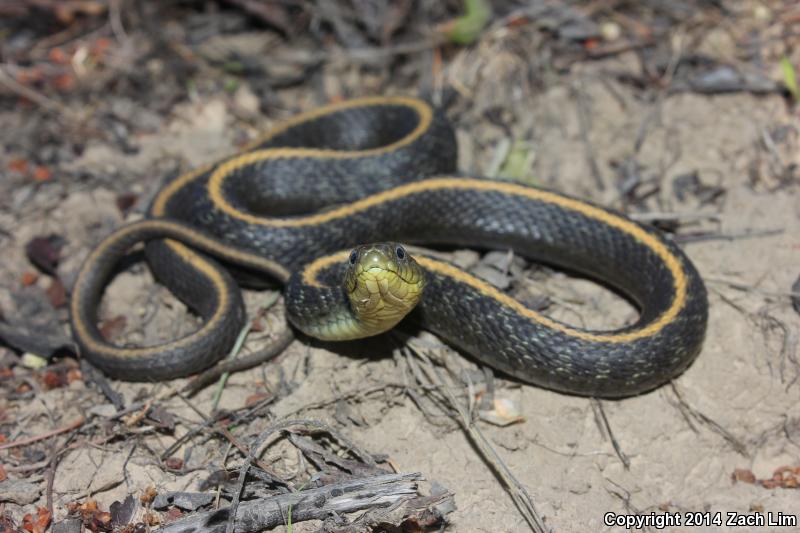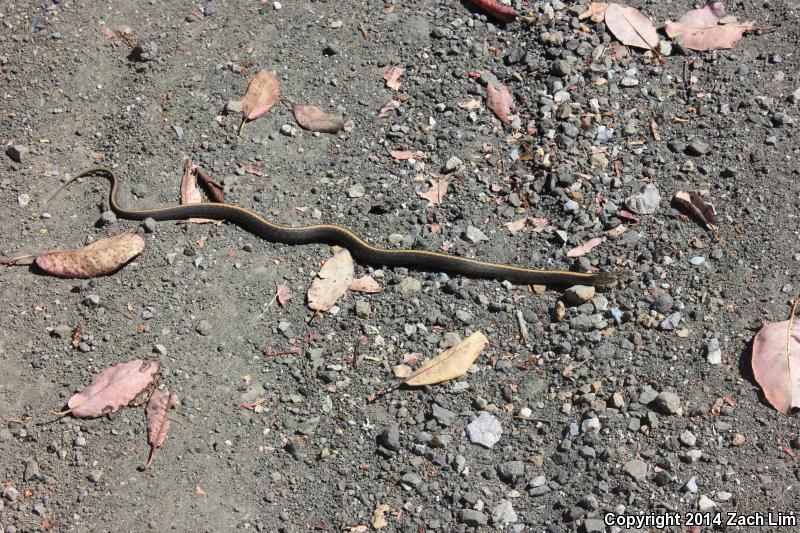 A humungous Pacific Gopher Snake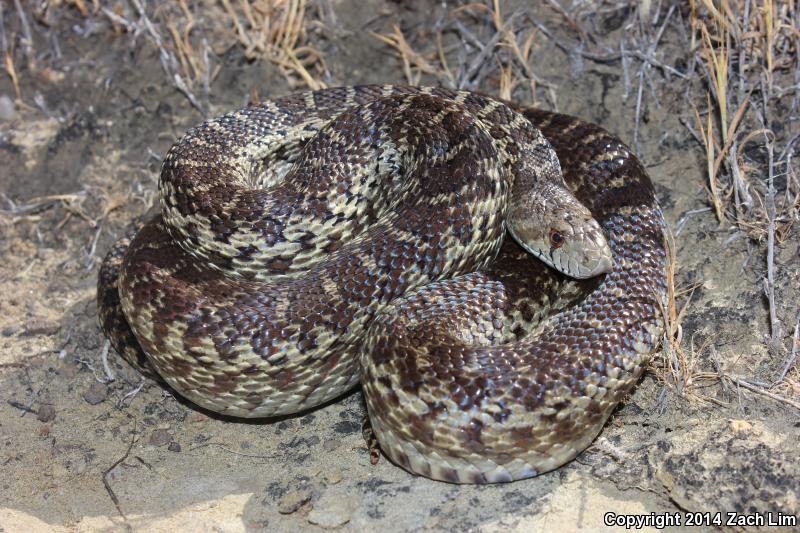 Northern Pacific Rattlesnake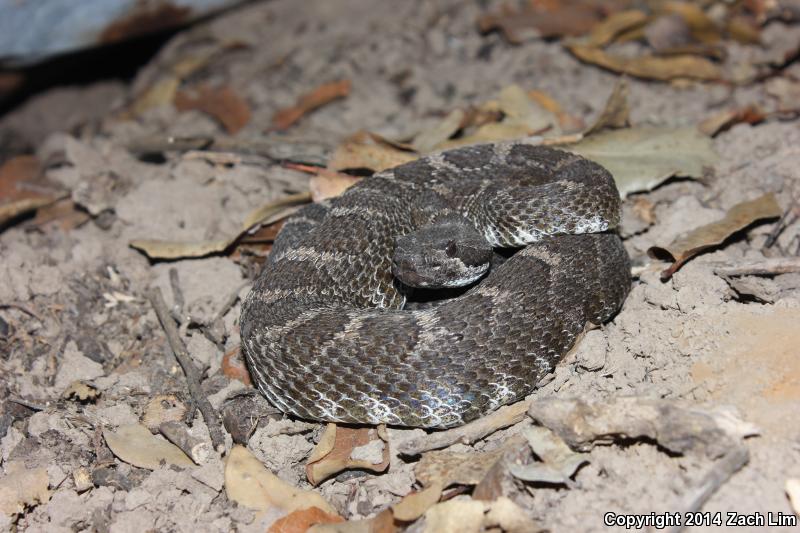 Can't be there for all of them...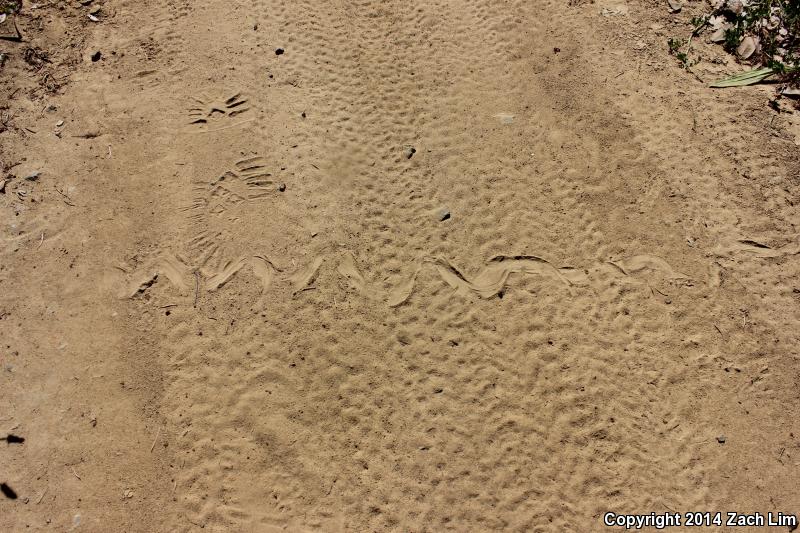 Now for a change in scenery-
Jared, Dave, and I headed up North for some garter action. Specifically, we were attempting to photograph all three species that occurred in Marin County, CA in one day.
The weather wasn't great, but we did manage our goal.
Aquatic Garter Snake (T.atratus intergrade)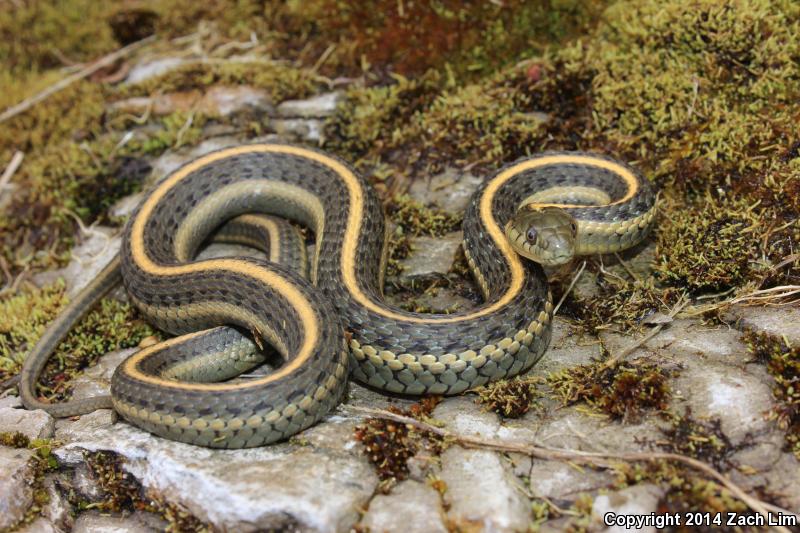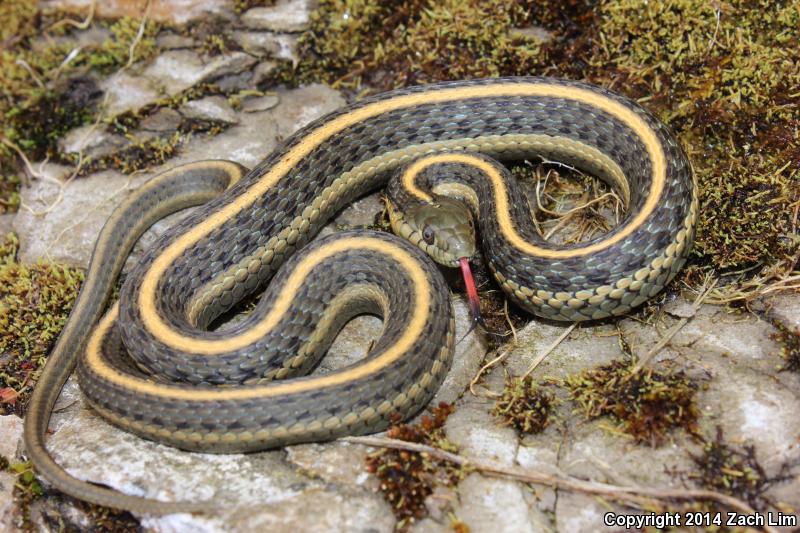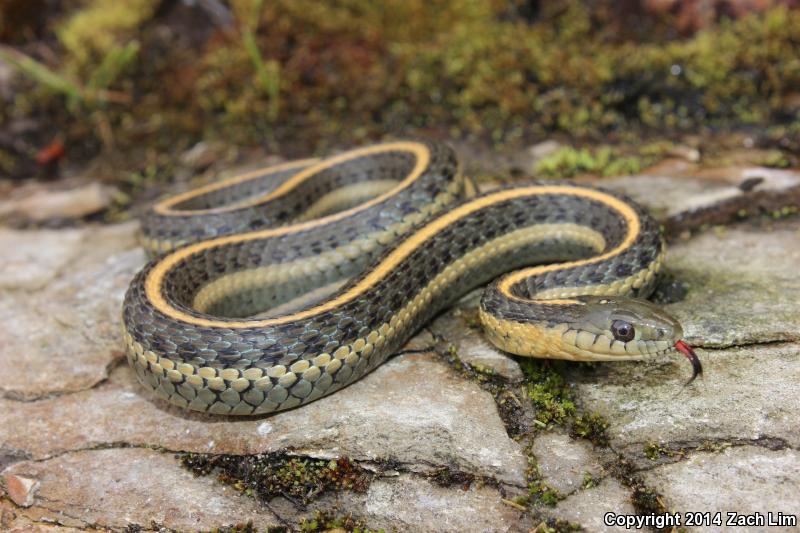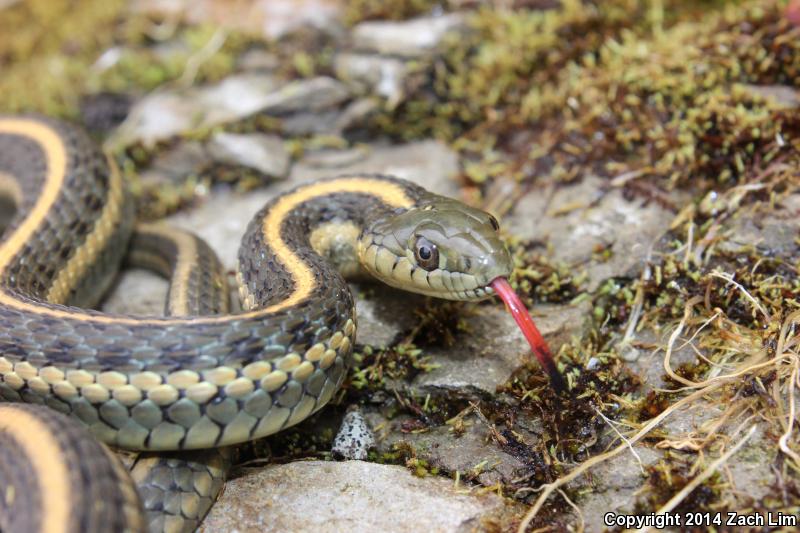 CA Red-sided Garter Snake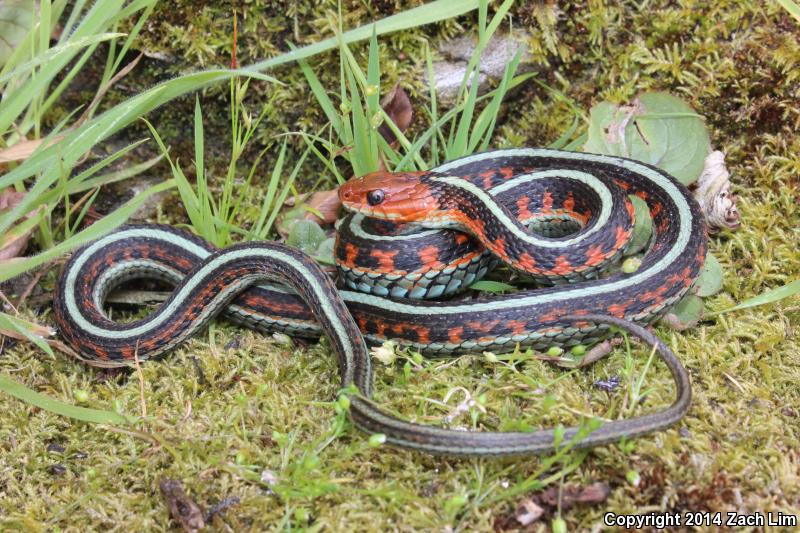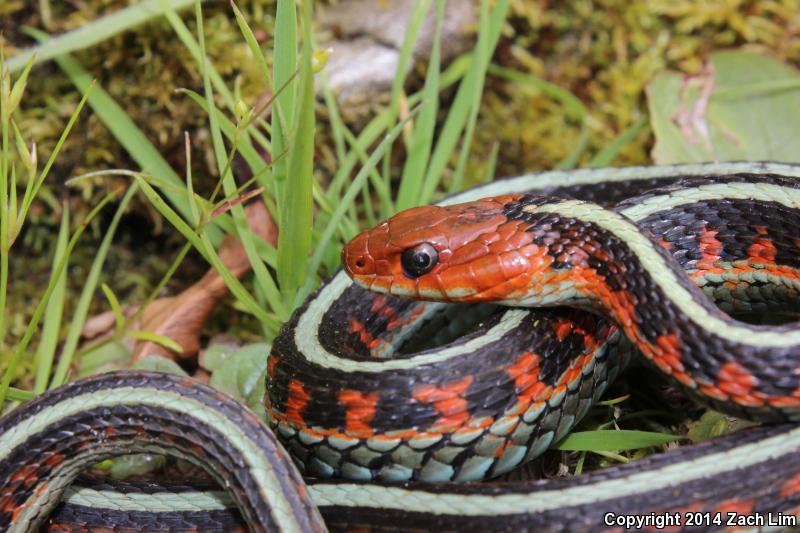 Unfortunately, none of my Coast Garter pics came out decent...but, believe me, we got all three species: sirtalis, atratus, and elegans!
Thamnophis Trifecta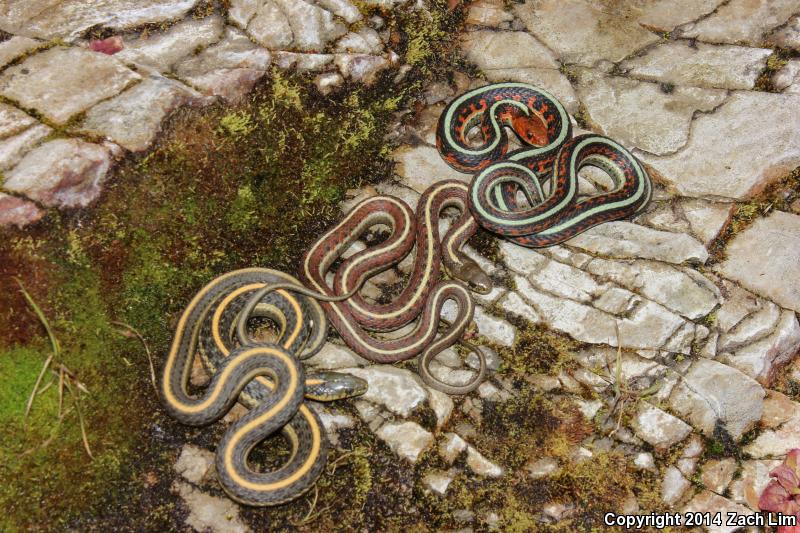 Now the fun part of this thread...
My band Scalped headed up north for a few days to play shows in Portland, Olympia, Seattle, and Vancouver. The shows were good, but the herping I was able to squeeze in between van rides to the next gig was better.
For reference, here we are trying to look tough at some park haha
I was able to meet up with Gary Nafis and do some much needed herping near the Puget Sound.
Thank you, Gary, for the great company and for helping me find some awesome snakes (one of which I have wanted to see since I was a child)!
Puget Sound Garter Snake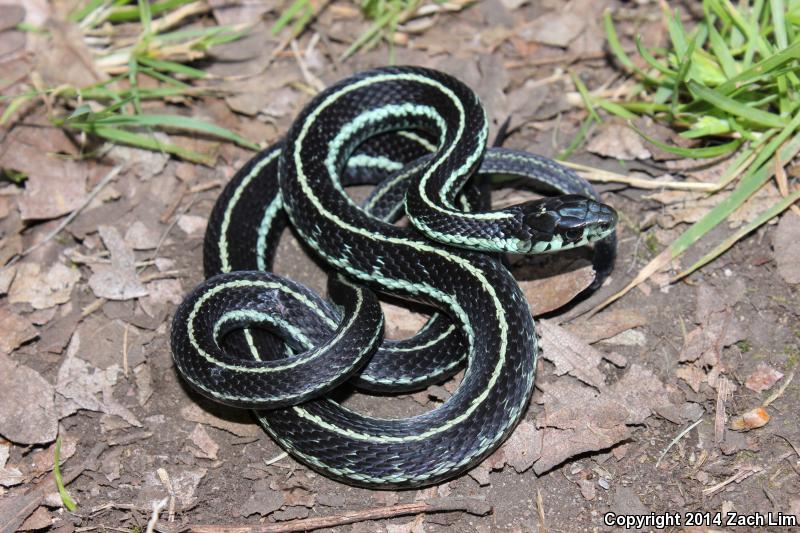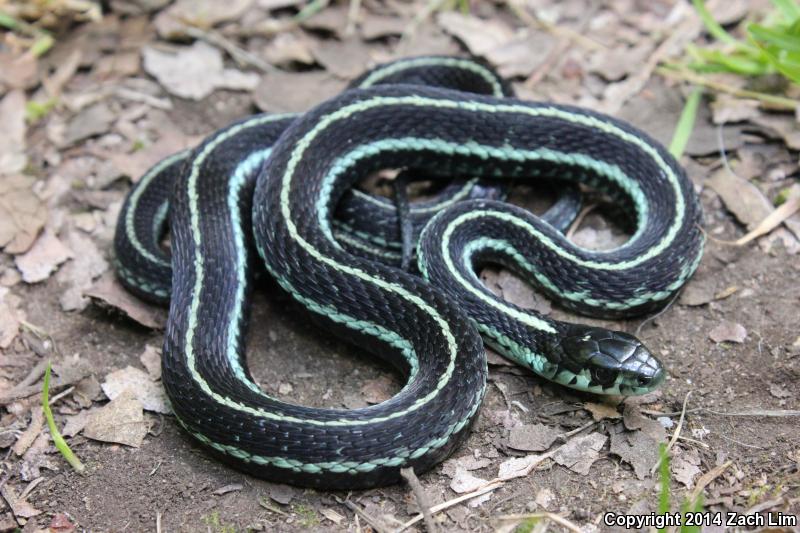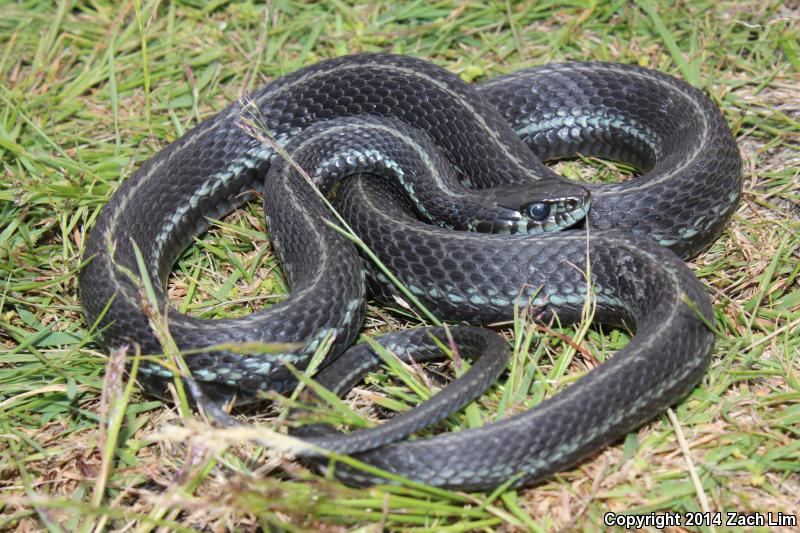 All smiles!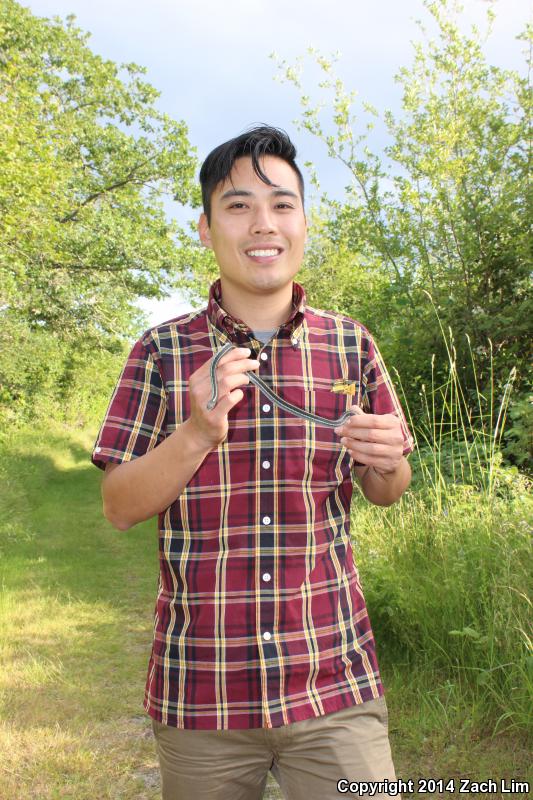 Dozens of Pugets later, I notice one that didn't look as blue....
Wandering Garter Snake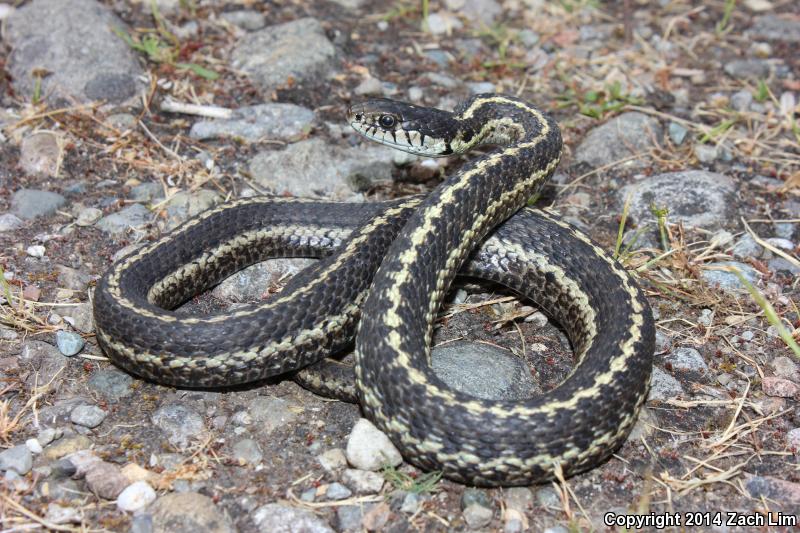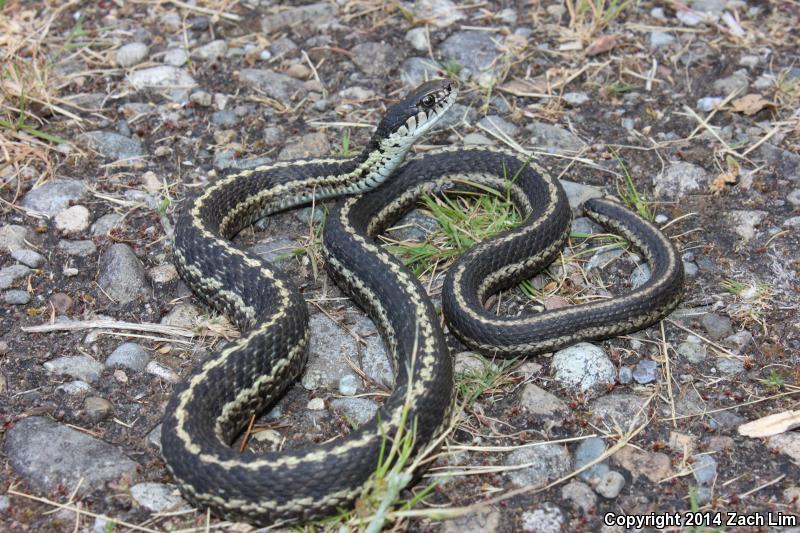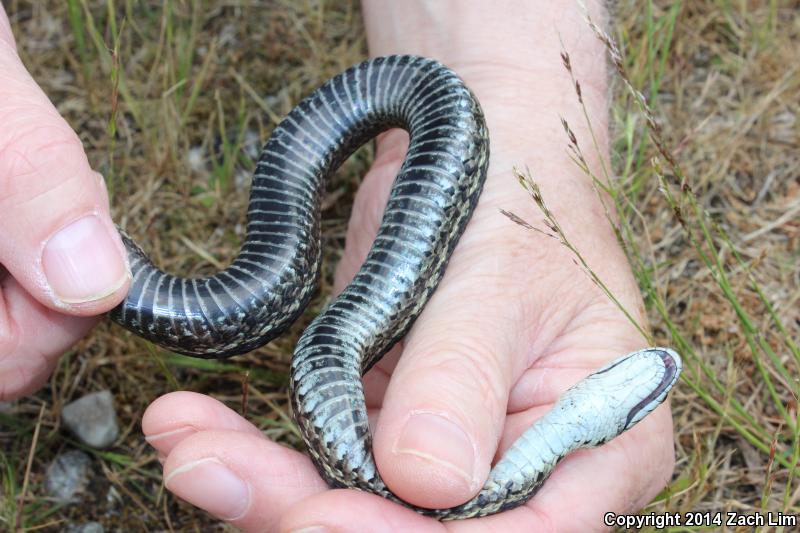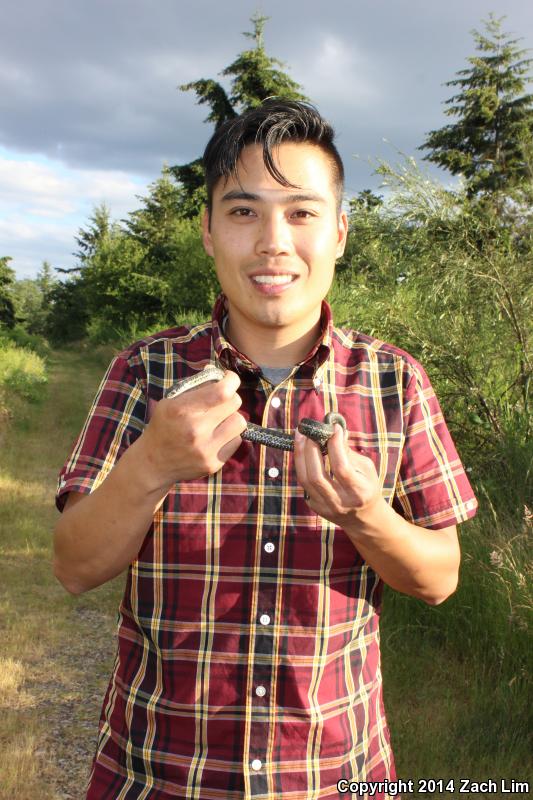 On the drive up to Vancouver, we parked the van at a rest stop to stretch our legs.
Naturally, I see that we are near water and decide to stomp around.
I notice a flash of yellow and red in the grass!
Valley Garter Snake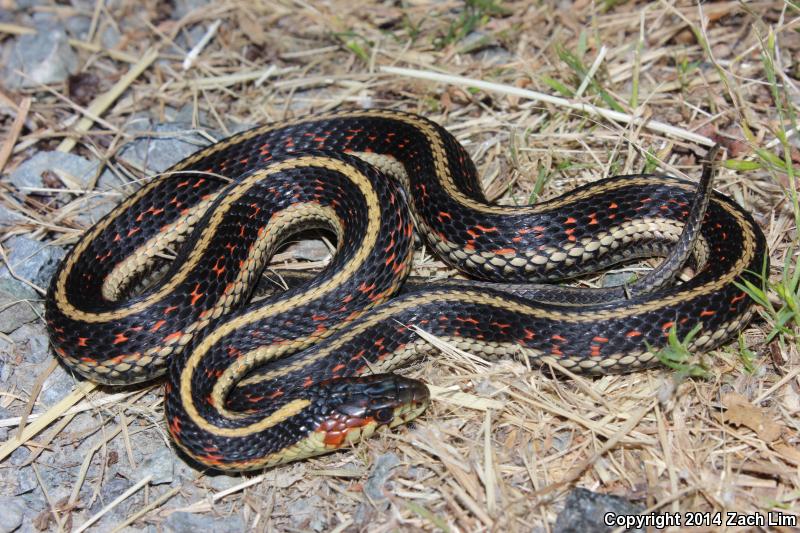 I have yet to catch a fish while wearing my fish shirt....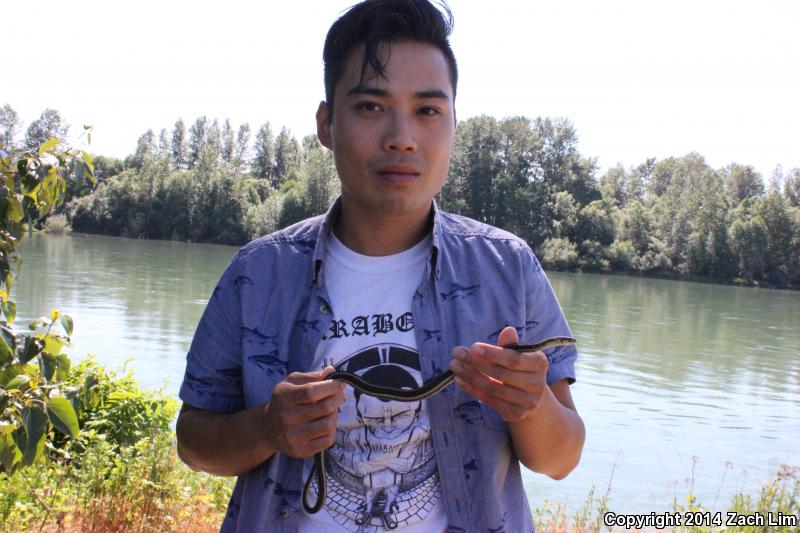 And that is it. Yup, the last snake (or herp aside from Fence Lizards and a repeat offender Crote) I have seen was the Valley Garter pictured above (6/21/2014).
I have hit the field on my days off since then and have come up short. Went road cruising last night and came up with nothing. Zero. Zip.
I guess the drought and intense heat is finally pushing snakes underground....
Here's to a wetter, better, July.