In 2012, we did a "young of the year" (YOY) theme post. (
http://www.fieldherpforum.com/forum/vie ... ll#p158502
)
I'd like to start another this year, so feel free to contribute any of this year's YOY.
What brought this to mind was today I was when cleaning up old deck boards from the deck I just finished rebuilding.
Underneath one of the old boards was a brand new garter! The board had been down only two days.
This animal was only 15 feet from that same rock wall in last year's YOY post.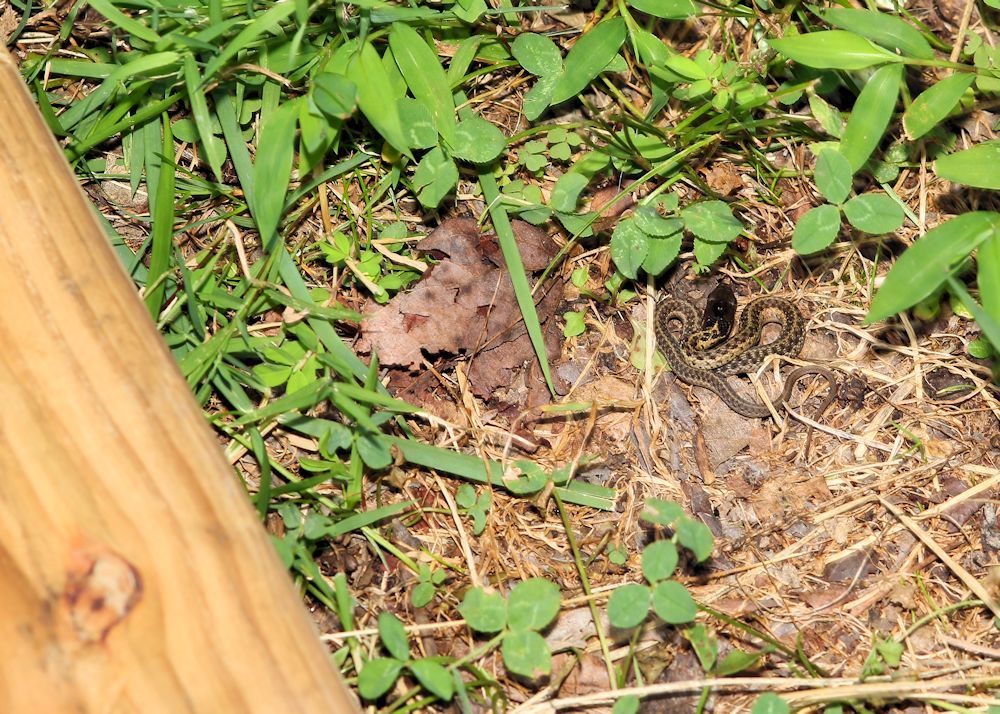 PS
For Noah, my dog didn't like the new deck and showed what real melancholy looks like!