Hello Everybody,
Here is the second group of photos taken between Memorial Day and now.
In order to get the full context of this post, you may want to review Part 1, found here:
http://www.fieldherpforum.com/forum/vie ... 42#p227742
In late May, I took another road-cruise to the desert edge and had some success….
Large threadsnake
Screamer shovel-nosed snake that I found a little too late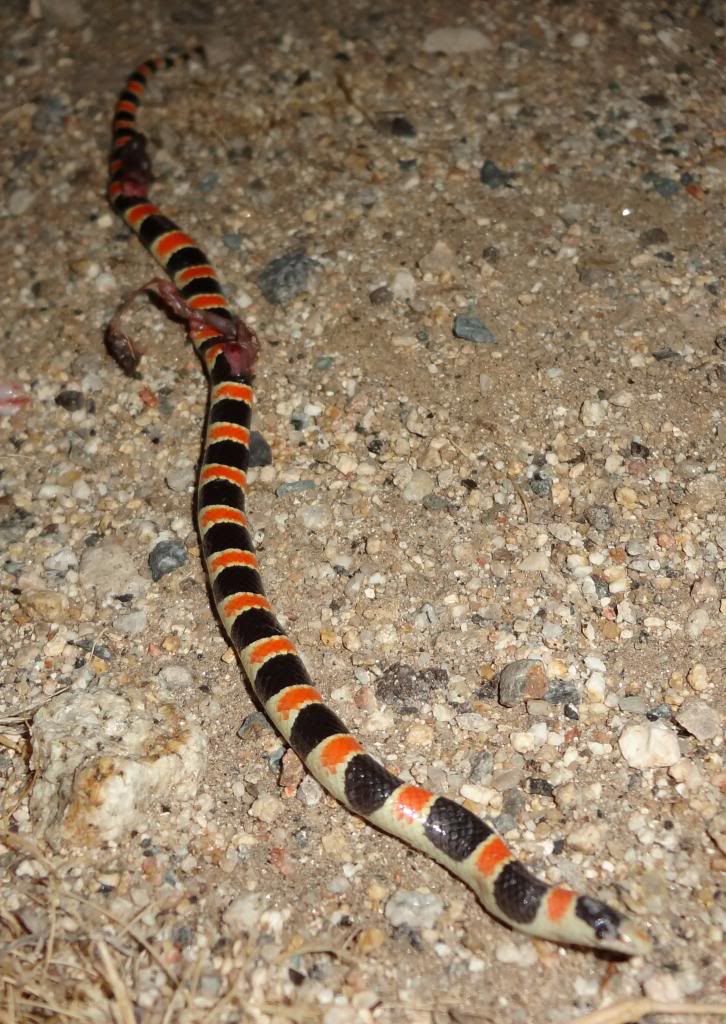 Yearling glossy snake
Attractive adult long-nosed snake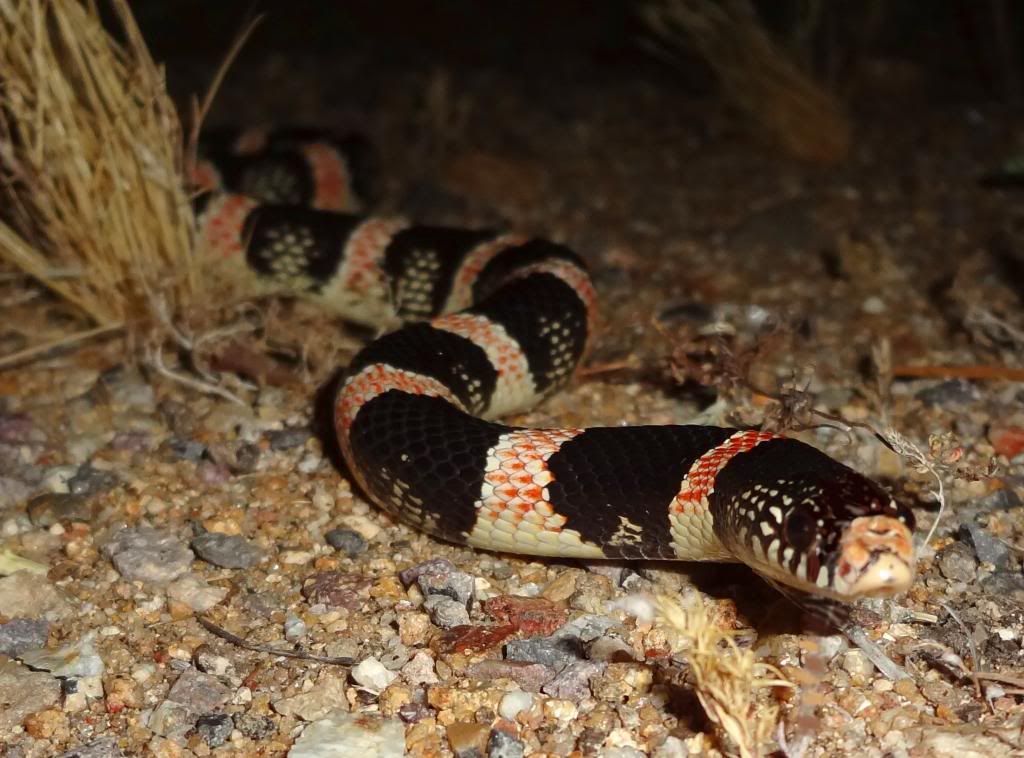 A night or two later I road-cruised one of my favorite coastal foothill areas…
Sub-adult helleri
Arroyo toad
Dropping a load
Right on the road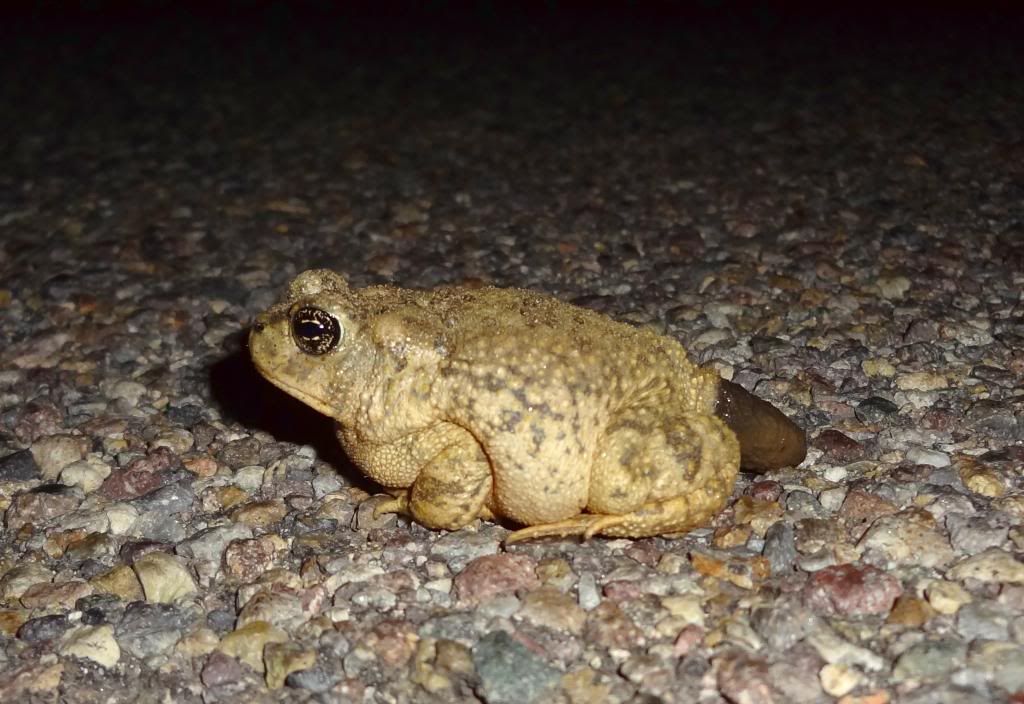 (I thought Fil would appreciate this photo, and Jim would like the lyrics)
Side view of a long-nosed snake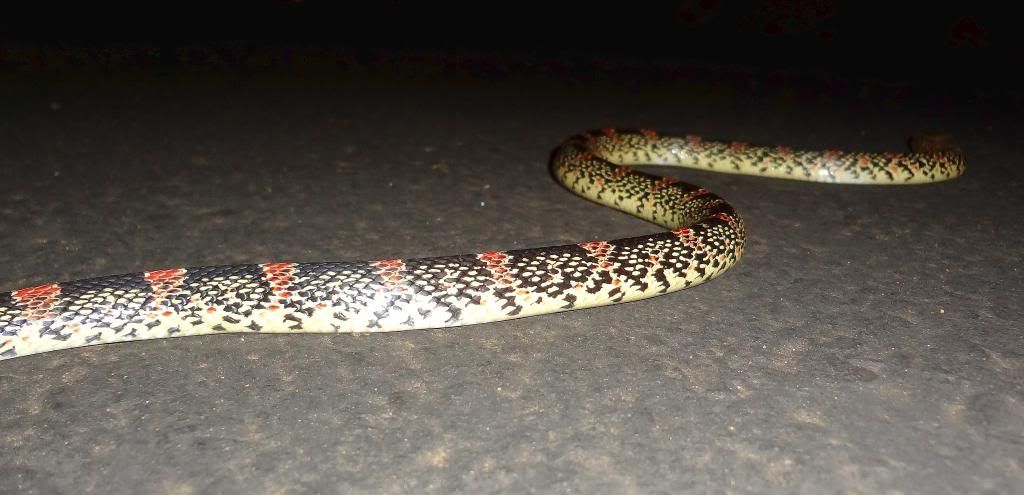 Found this long-nosed snake at the end of May in my favorite coastal canyon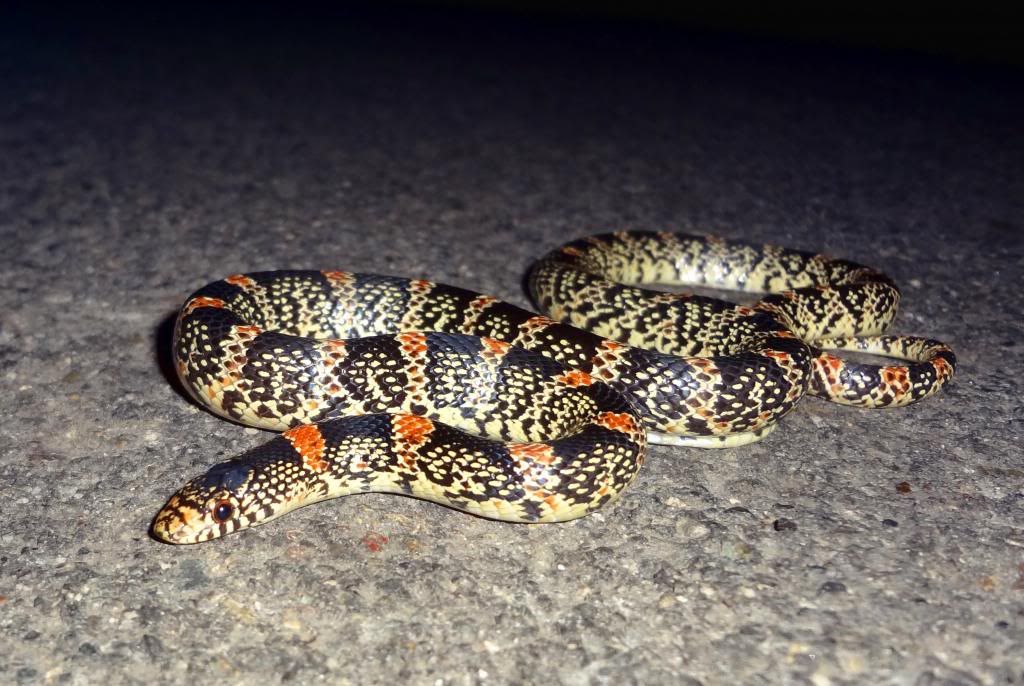 June
I met up with Chris P. (chrispherp) one night and we took a night hike in a spot known for Switaki. No luck on Switak's, but we scored a half dozen leaf-toed geckos and a desert banded…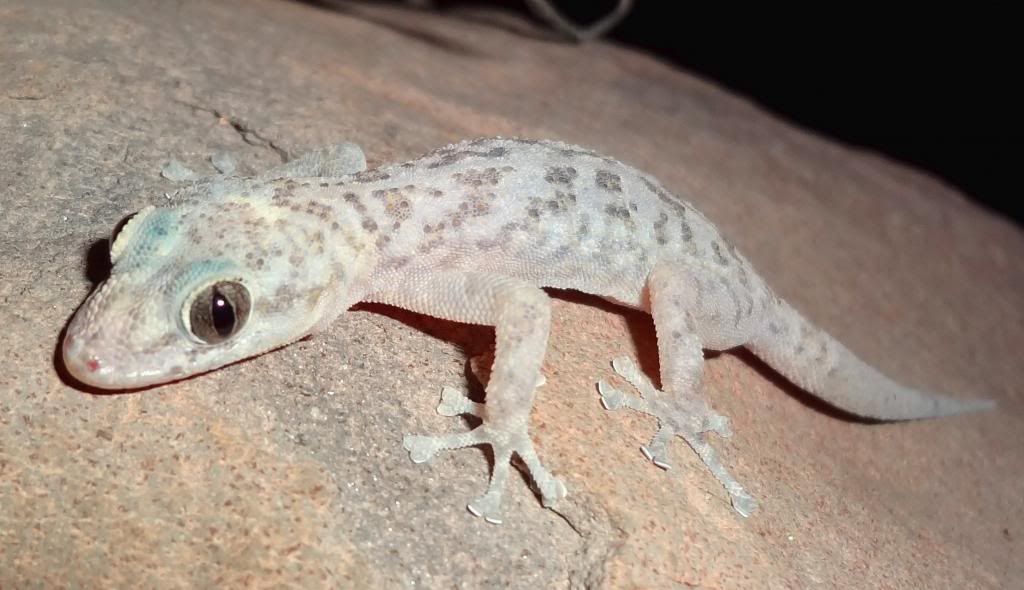 Chris and I camped overnight, and in the morning met up with Randy C. (Nofangs) who was visiting SD from Texas. We went down by the border and hunted Baja collared lizards until we couldn't stand the heat any longer…
Randy and Chris with our quarry
We ended up seeing three collareds, but were only able to get good photos of two.
Hope to meet up with you again someday soon Randy!
A little later on in June..
On this night, I cruised a desert edge valley hoping to find a black-and-white striped Cal. kingsnake…
As soon as I arrived, I found a sweet banded king
Then I found the striper I wanted, but it had just been hit


The only other live snakes I saw were a couple glossies and this long-nosed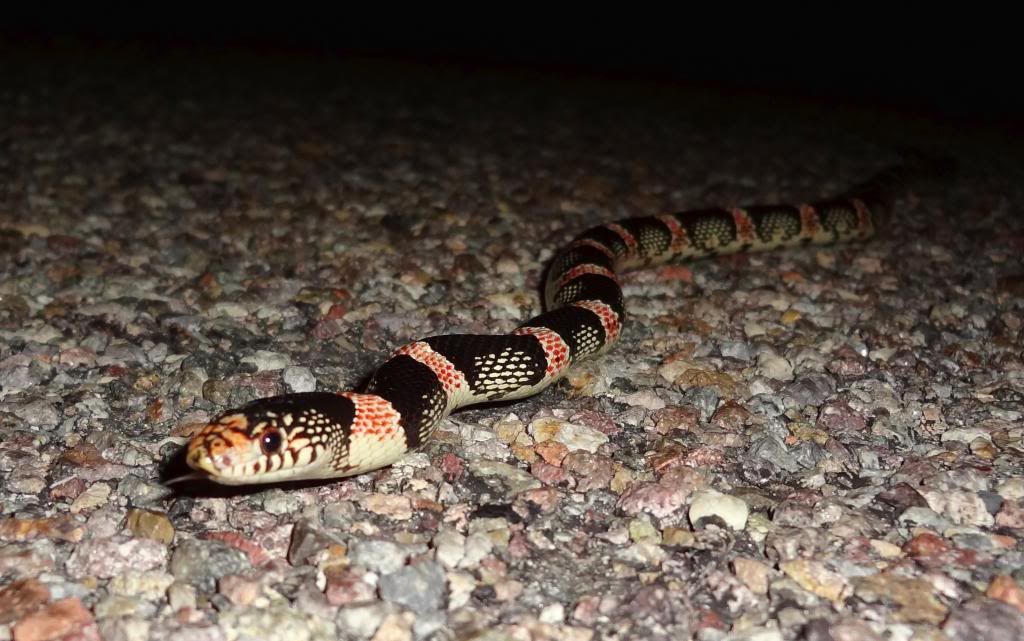 In the morning, while hoping to find a flat-tailed horned lizard, I saw a small lizard bolt into a bush.
When I searched the bush I came upon this little coachwhip waiting in ambush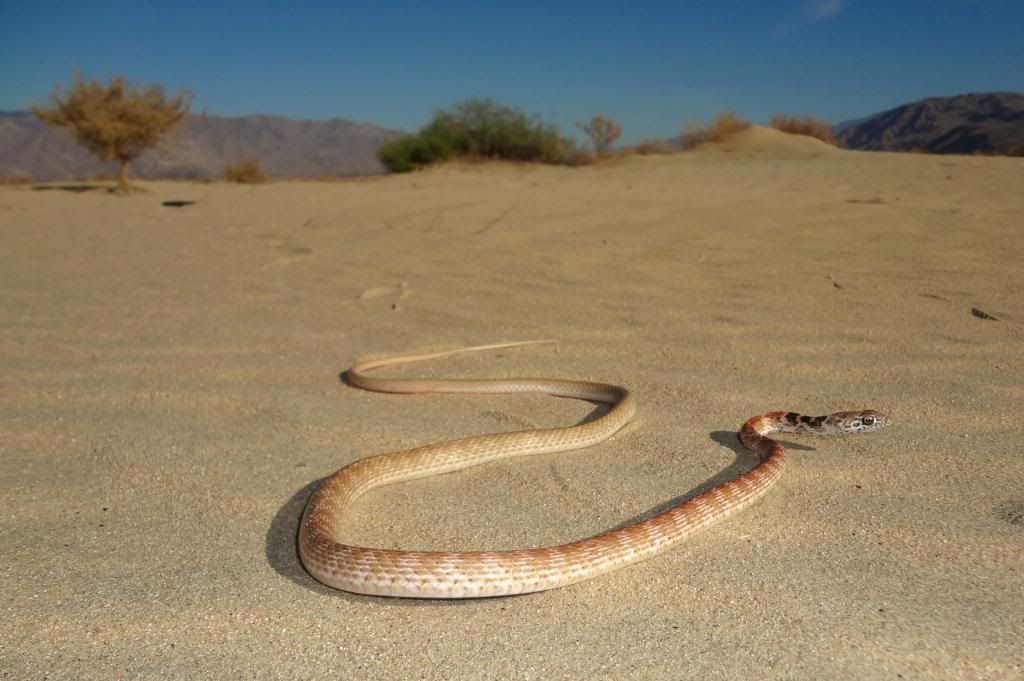 Later on in June, Chris P. and I headed out for a night of cruising and hiking in the desert. We did OK I think…
Chris spotted this speck only about 10 feet from the car, after finding a chuckwalla in a crack right next to the car
Good parking spot!
Chris also spotted this sidewinder as we drove a dirt road toward a rocky canyon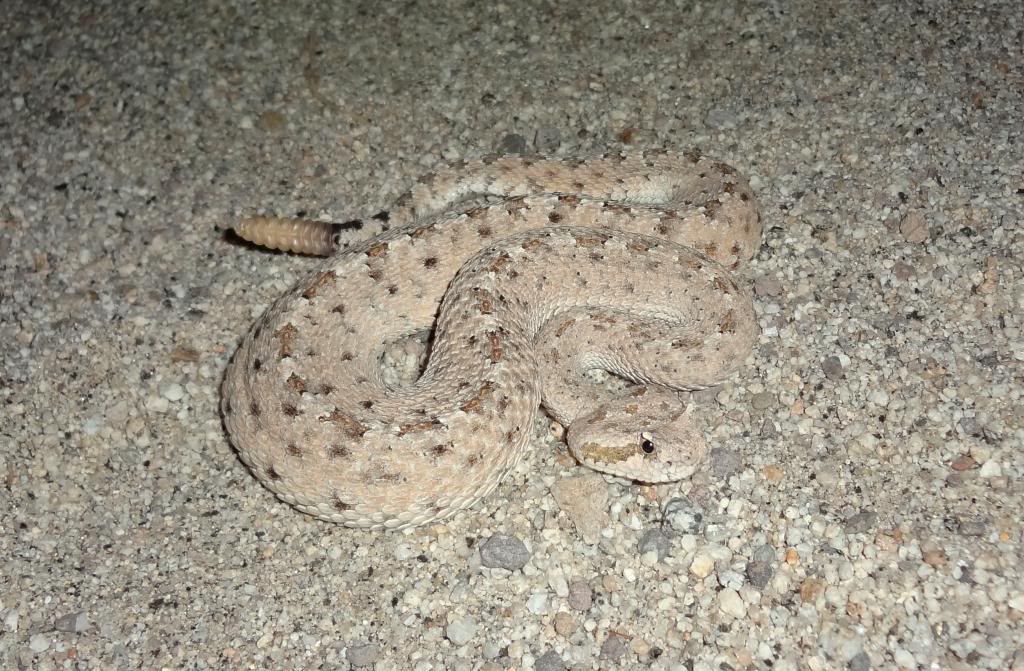 Only found a leaf-toed gecko in the canyon
Then we stopped for gas and got some help finding Mediterranean house geckos around the station
On our road-cruise, we mainly saw leaf-nosed snakes and red-spotted toads.
Here's the best photo I took: a leaf-nosed snake
Last year I spent a lot of time in the field with the great herp photographer James Evans (jamezevanz). He told me about a little-known side canyon where he had found rosy boas a couple times. I decided to try my luck there one night and found some cool reptiles, but no rosy…
Speckled rattlesnake, in situ
Saw about a dozen granite night lizards
While trying to voucher one of the Xantusia way up on a rocky ridge, I was startled to see this red diamond coiled about 3 feet from my face!
I knew there had to be some Phyllodactylus around, and sure enough, I found a couple (only one decent pic though)
"Jamez' Canyon", as it's now known, is certainly worth going back to!
Here's a photo of the best-looking leaf-nosed snake I've ever seen
In late June, I did some more research and planned my 4th sandstone night lizard hunt. Nathan S. (NatureNate) and Chris P. joined me as well. Temps were brutally hot (95 F at 9 PM), with almost no wind. We endured and found some herps….
Started out with a 'winder on the way to the night lizard spot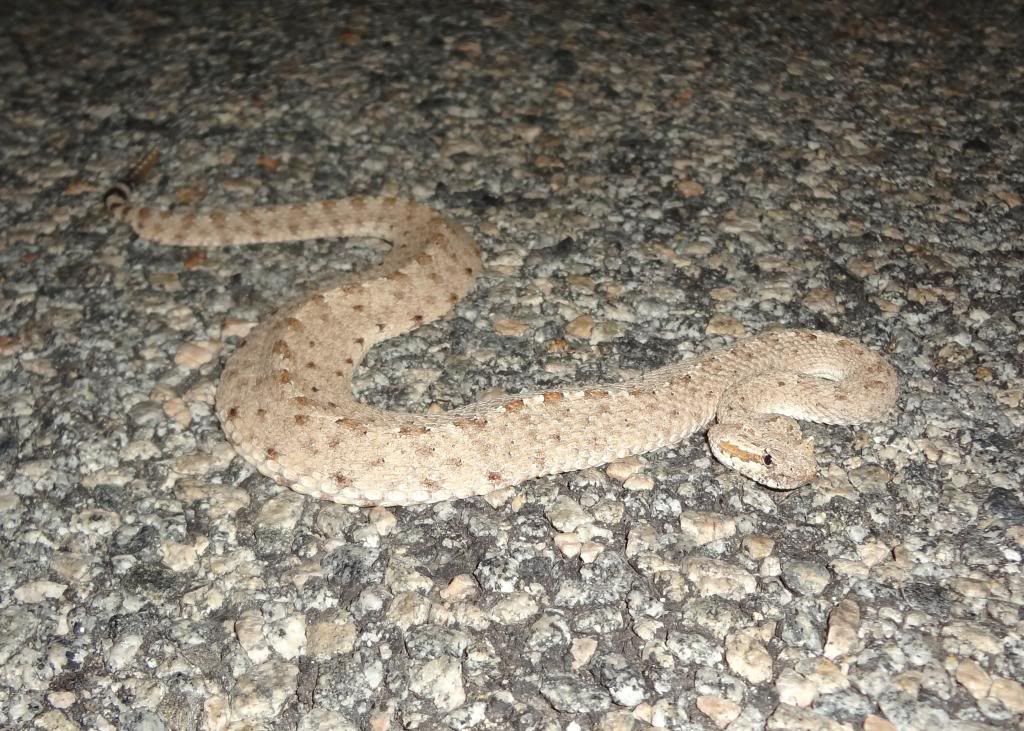 Shortly after arriving in the area that my research said would be good, I stumbled upon this leaf-nosed snake crawling in the canyon-bottom
pretty good-looking one too
Scorpions and other inverts were rather abundant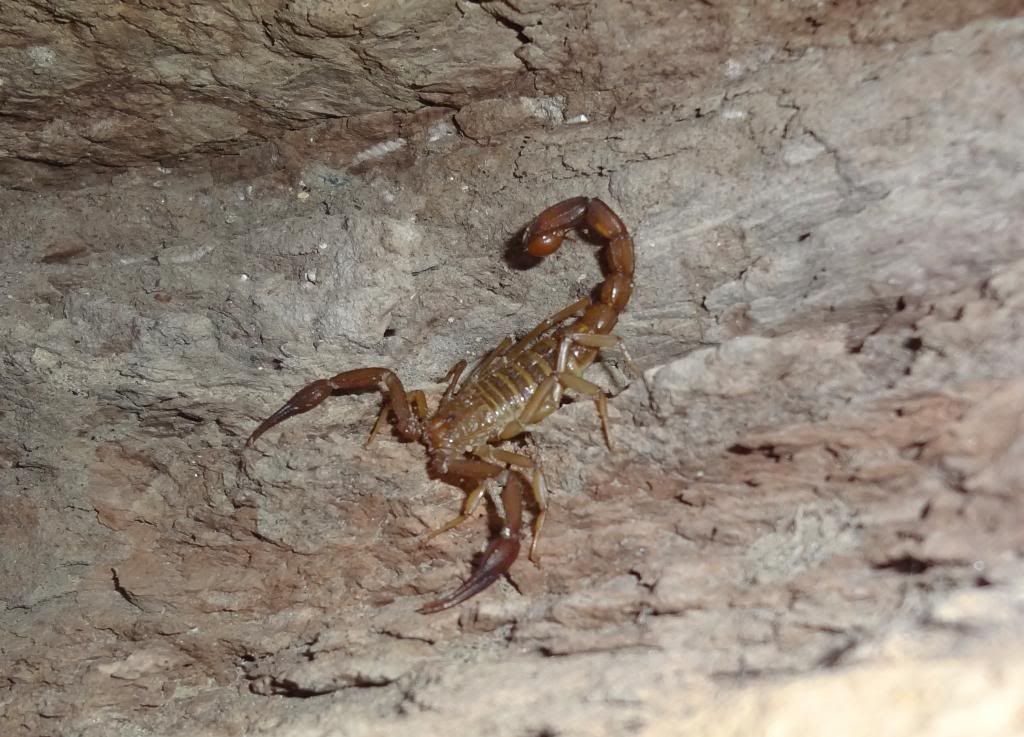 After about an hour and a half of hiking in the oppressive heat, Chris P. found two sandstone night lizards near a huge crack!! Before we could take any good photos, they bolted deep into the crack. So, we left and came back about 30 minutes later. One was out, but it bolted again. When we returned a third time, we managed to get a few poor quality photos.
I think this is the best one
Feeling only partly satisfied, we headed back to the car.
On the way, Nate spotted this coiled sidewinder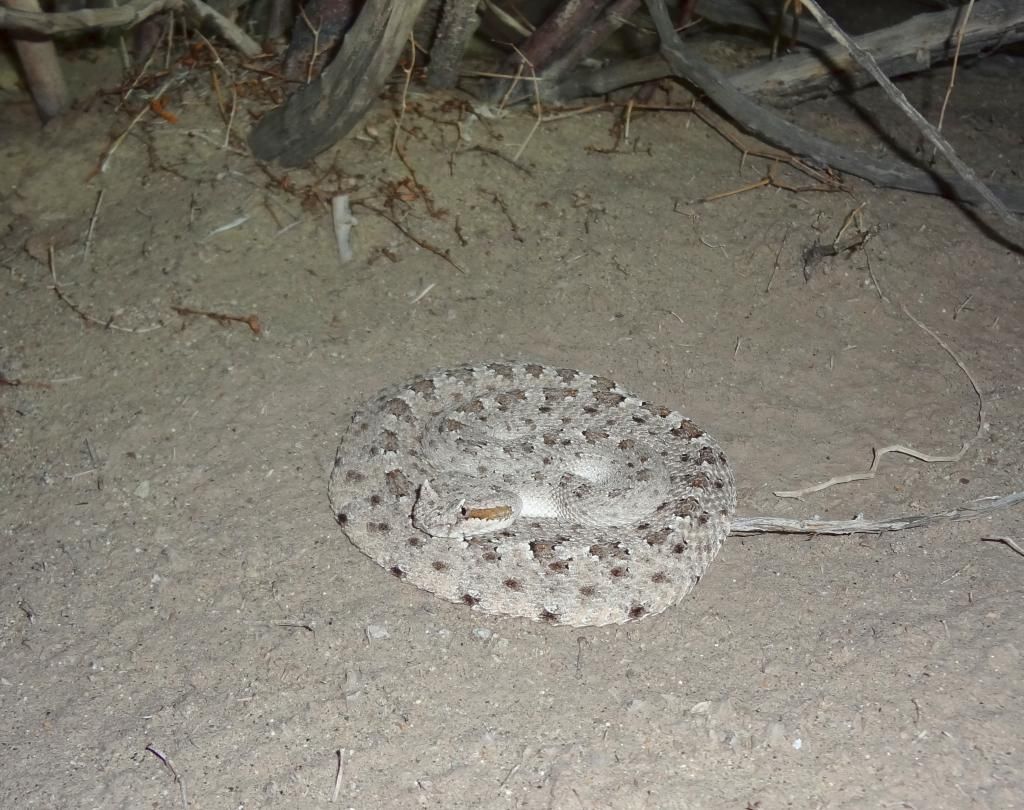 I'm gonna go back there and get some better photos one night when the conditions are a little more pleasant.
July
So far in July the best herping I've done has been in the Imperial Valley. I haven't seen much of anything around SD.
Here are the best photos from the IV…
Sidewinder that a cool Border Patrol agent found after I told him I was looking for snakes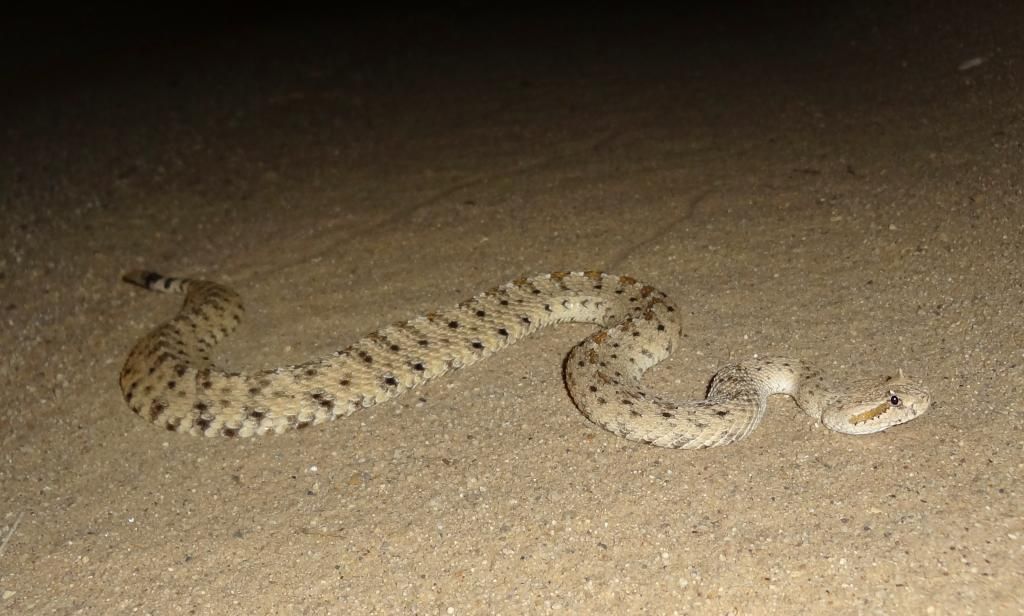 Non-native Rio Grande leopard frog
Woodhouse toad emerging from a burrow
Ground snake found by my friend Frank T. in his yard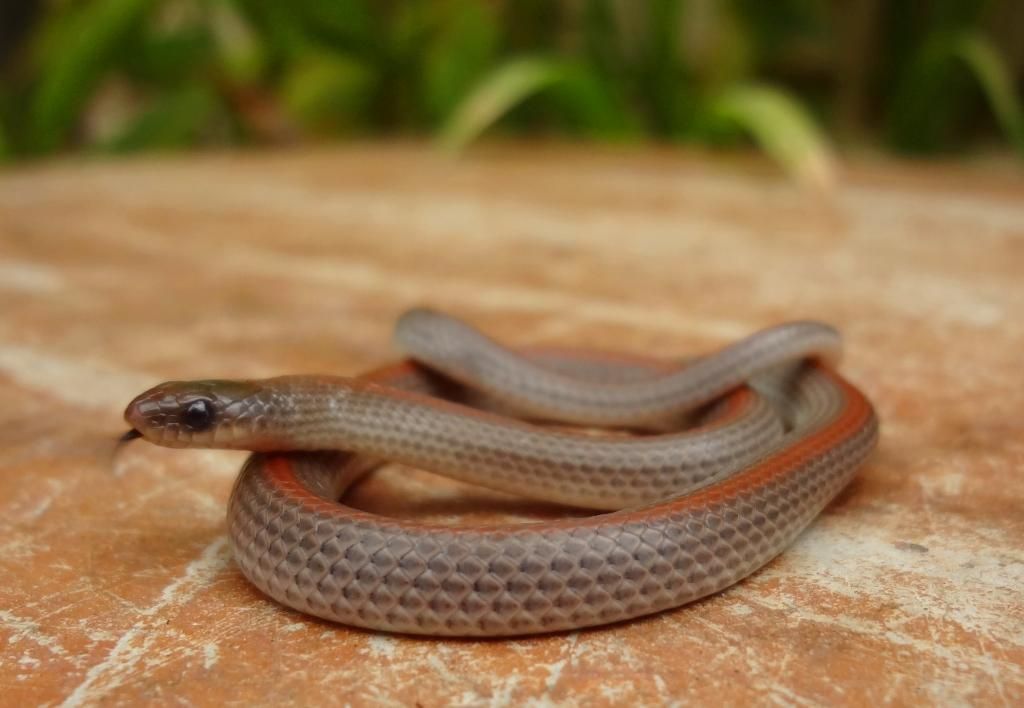 Nate, Chris, and I went out there one night recently in hopes of finding some atrox. It didn't come too easily, but we got one, plus some bonus herps…
Western diamondback rattlesnake
Just another leaf-nosed snake
Yuma-phase Cal. kingsnake!
If I find anything else worthwhile before the end of summer, I'll probably add it here.
Thanks for checking out my post!
Jeff