Just added some wood frogs to the database and herpmapper. Any hope of seeing more this year has faded as I watch the snow creeping down the mountains. I didn't get out and specifically look for frogs this summer like I'd planned, too many distractions in too short a season. But I did find a few incidentally on fishing trips and poking around on some property I acquired. No fancy photography, just some vouchers, but I thought someone out there might be interested in seeing some from way up North.
My first frog of the year was found swimming in snow melt in LATE APRIL. This would be perfectly normal elsewhere, but keep in mind our trees don't even have proper leaves on them till the end of May and nighttime temperatures continue to dip below freezing for much of that time, often with accompanying late-season snows. Here's a previous post featuring that frog:
http://www.fieldherpforum.com/forum/vie ... nz#p221853
I vouchered frogs from three "counties" (actually boroughs and a census area, we don't have counties).
Matanuska-Susitna: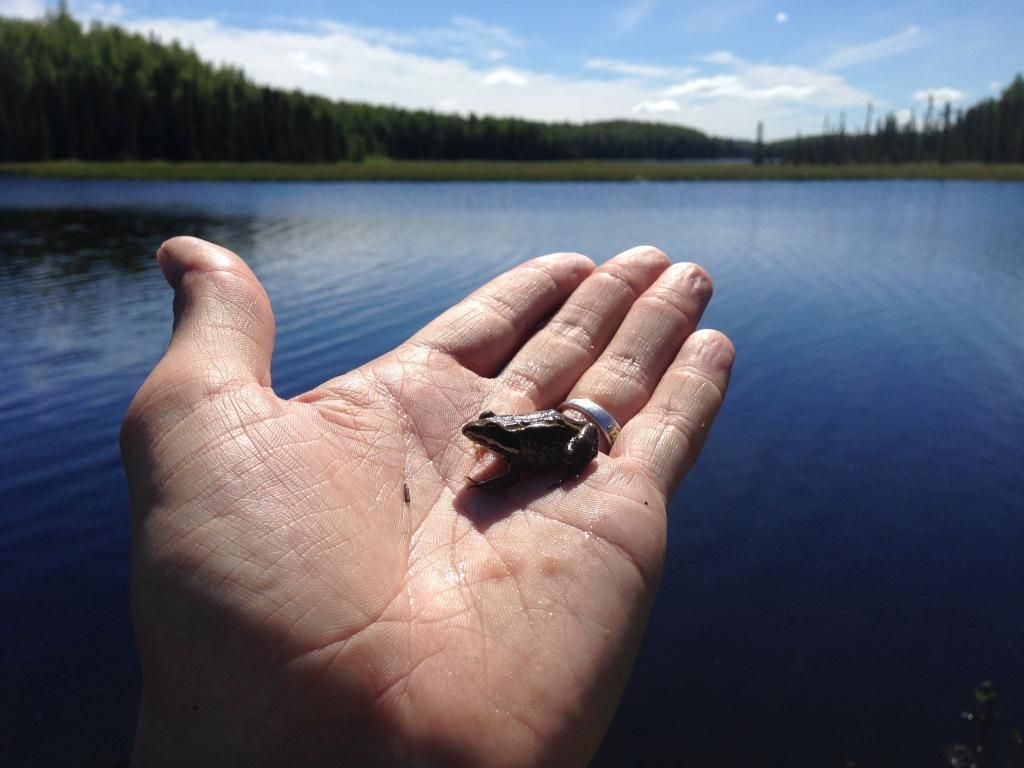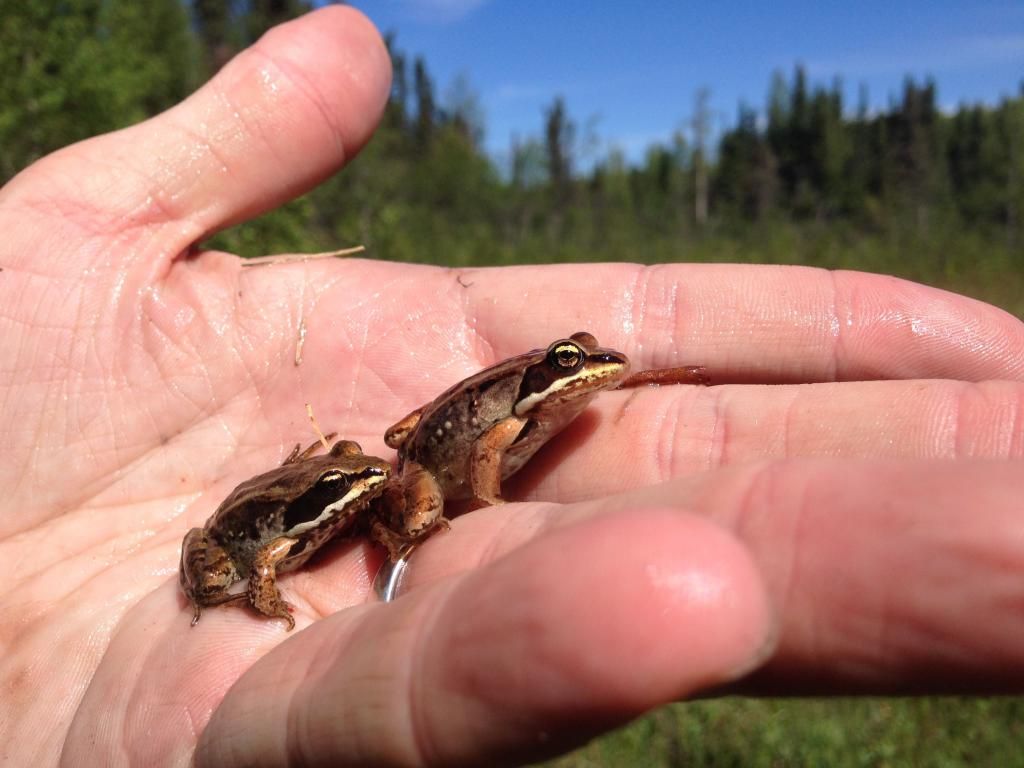 This was the first of two frogs I found this season in different locations (90+ miles apart) with a single dilated pupil. Can anyone tell me if this is common and if so what causes it?
Can you tell I was fishing?
Valdez-Cordova Census Area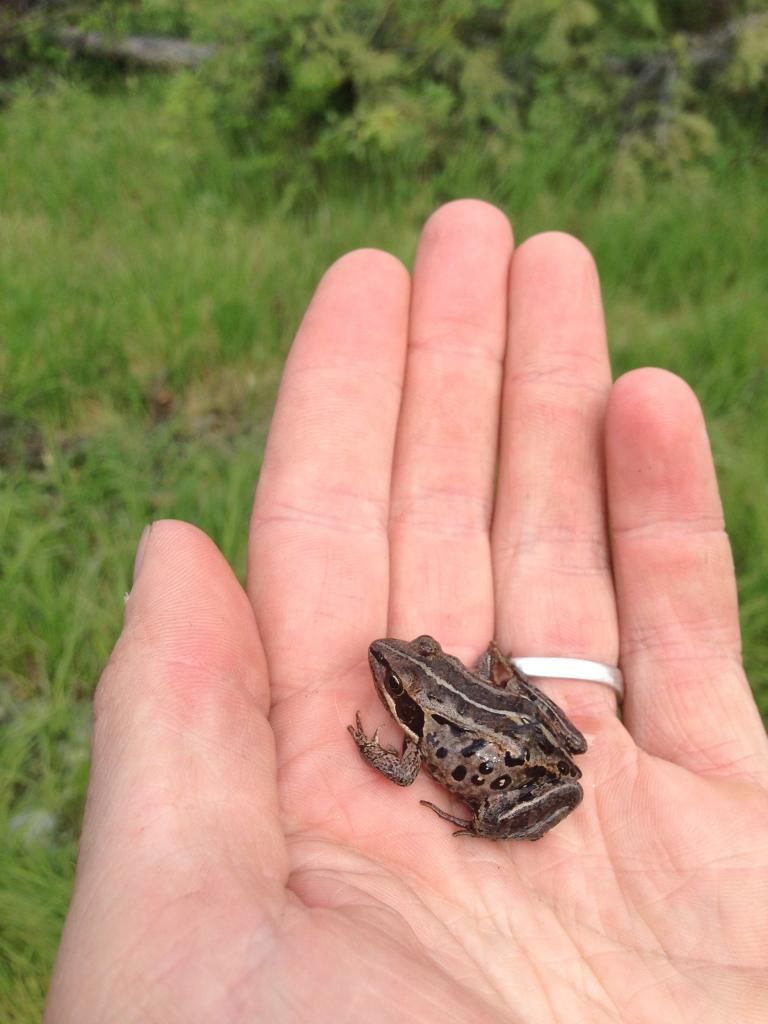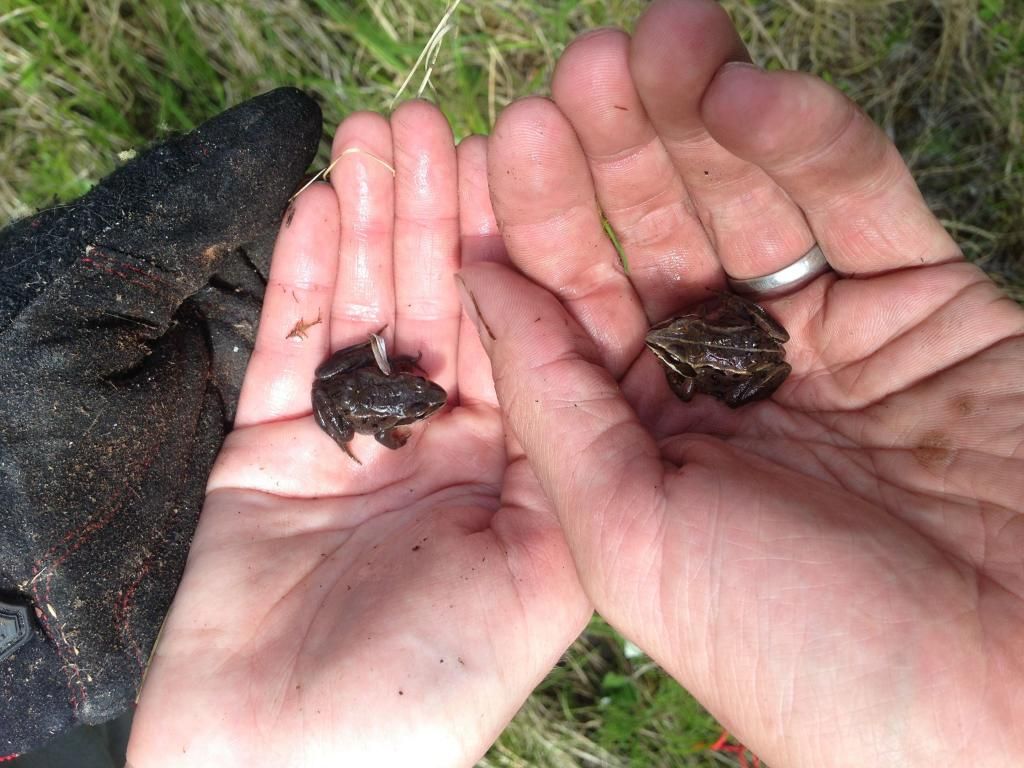 Note that two of the three specimens pictured have a light dorsal stripe. The population in this area seems to have a high percentage of individuals with this pattern. I do not see it often elsewhere.
Anchorage Borough
Another with a single dilated eye.
Typical habitat pretty much everywhere in AK.
Kenai Borough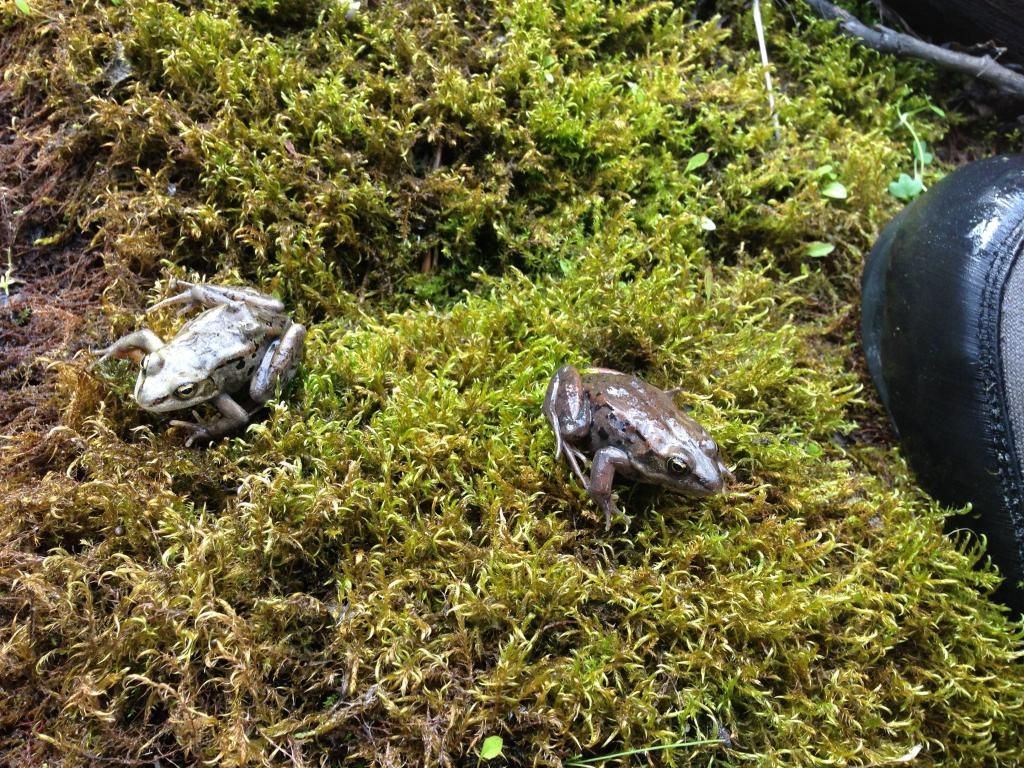 Are you sick of wood frogs yet?
Wood Frogs are the only herp I can drive to (without crossing most of Canada). Our other amphibian species are restricted to Southeast Alaska, mostly inaccessible by road. Garter Snakes in the state are still nothing but a rumor, despite the occasional dead one falling off someone's car and causing a stir (lots of folks bringing their vehicles up from Washington on the Marine Highway ferry system). A dead one even turned up in someone's snowy driveway on the Kenai Peninsula last spring. Shortly afterward (still frigid by endothermic standards), someone dumped some hognose or gopher snake sheds near a popular Anchorage-area overlook. These two incidents got the media speculating about global warming and the possibility of snakes reaching our area. Utter nonsense.
My goal for next summer (in addition to shooting some professional quality herp-in-habitat photos) is to voucher some specimens from the Fairbanks area and maybe even further North. There don't appear to be any records in HERP or Herpmapper from up there and I know they're pretty common in Fairbanks, UAF does most of the frozen-frog research on them. I've got a fishing buddy up there. Should be an easy county record if no one beats me to it.
In closing, here's what makes living in a virtually herpless state bearable... nay... enjoyable: