I was down along the Texas coast over the weekend and found a bunch of DOR Gulf Coast Ribbonsnakes (
T. proximus orarius
). Certainly not a big deal as they are among the most common snakes on the Texas coast.
I saw a few live ones scamper across the road as well, but mostly I saw DORs. After about 10 DORs I happened to drive by two of them right next to each other on the dirt road. I decided I would photograph them and take data when I returned that same way in about 15 minutes.
When I came back, they were still there so I stopped and photographed the first one -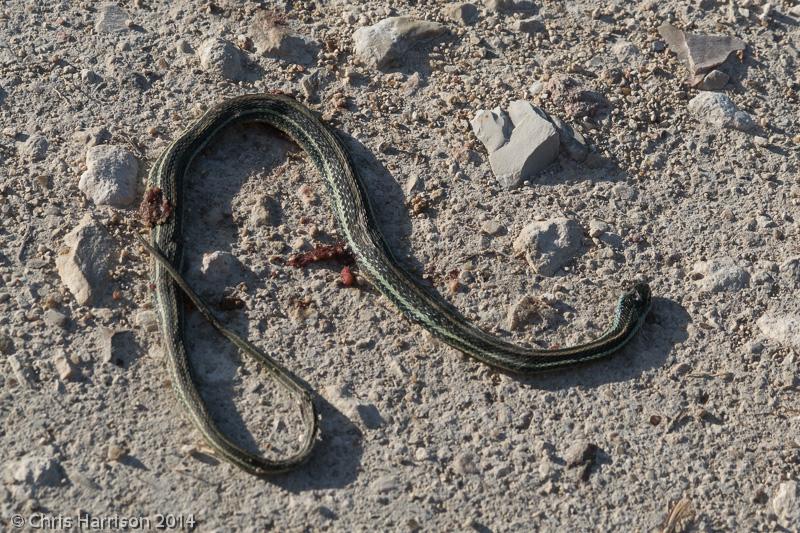 and thought, "the other one is effectively at the exact same location. I don't need to photograph it" But then I changed my mind and walked over to it. I looked down and realized I had almost missed a great find - an Eastern Gartersnake (
Thamnophis sirtalis
)!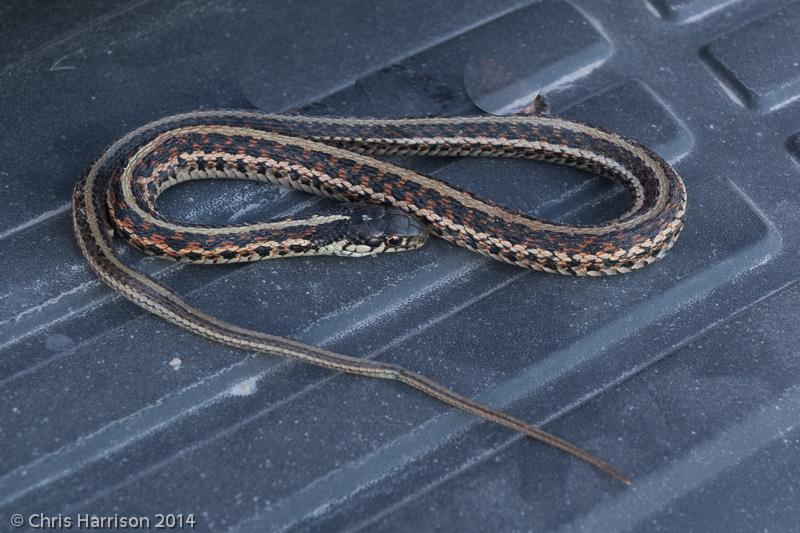 I know
Thamnophis sirtalis
is anything but a big deal over most of its range, but on the Texas coast it is one of the rarer snakes. In 30+ years birding and herping along the Texas coast I have found a grand total of ......three!
I also photographed another snake people are surprised to find on the upper TX coast.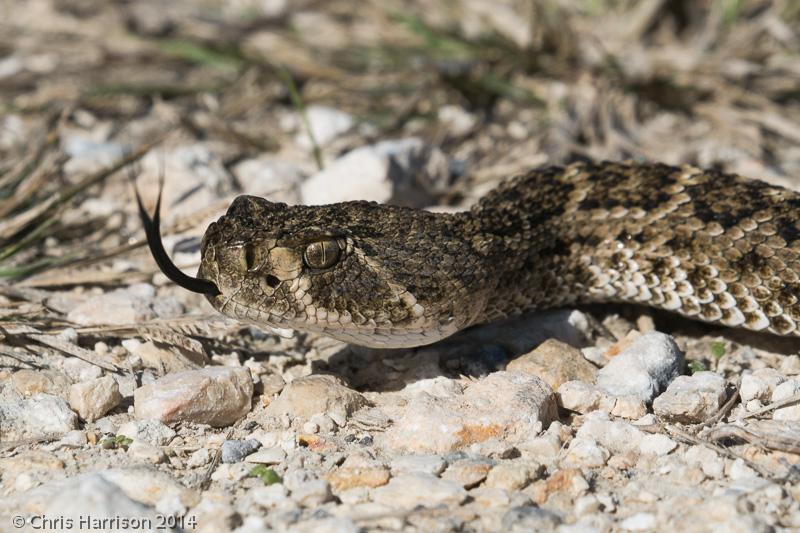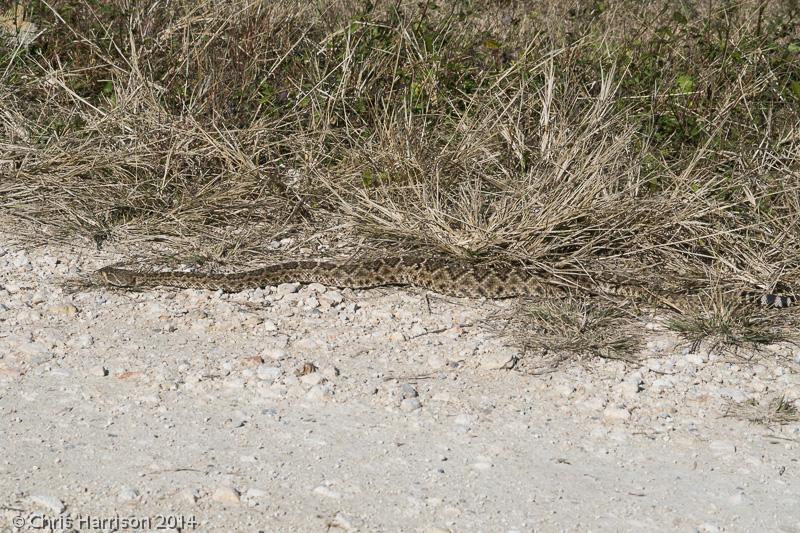 Not bad to go out herping on November 29th and find some live snakes out!
Pseudacris fouquettei
are calling here as well which means spring is right around the corner!
Chris