I would first like to say that due to so much going on in life, I haven't spent much time at all here on the forum, save lurking from time to time. I was fortunate that work allowed me a little more time in the field this year. Work occupied so much time along with my future herper (daughter) being a year old and very rambunctious . I was able to make it into the field here and there and was very happy with my finds for the year, both while working and on my own time.
My year really kicked off with a bang in May, with my first large snake of the year being a very healthy, male Timber Rattlesnake in Floyd County KY. This would be the first of many this year, and it seemed that at every turn a horridus was showing itself.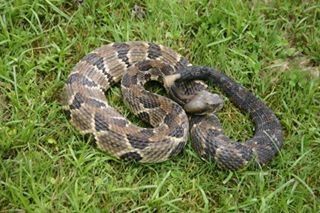 Here is another, very dark individual that was found on Memorial Day in Breathitt County, KY.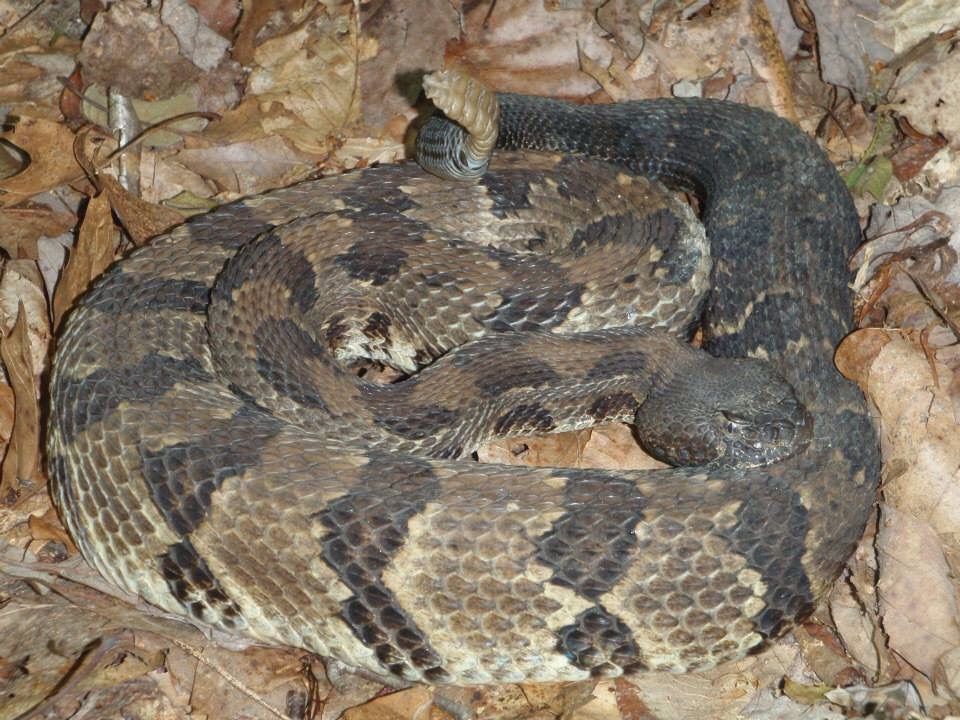 Also commonly seen were Northern Copperheads. They turned up at almost every site that I visited. Here was a very attractive individual from Knott County KY. They have been and still remain one of my favorite snakes in the state. Although common, I like forward to each and every one seen.
Pictured below are two animals that I had the privilege of observing as they basked in a sunny clearing made by a downed Beech Tree. I have no doubt that most of their year was spent in the vicinity, as the half rotted stump provided an abundance of places to hide, hunt and thermoregulate. I would be willing to venture that they are there now, overwintering below in the cavities of the tree's root system.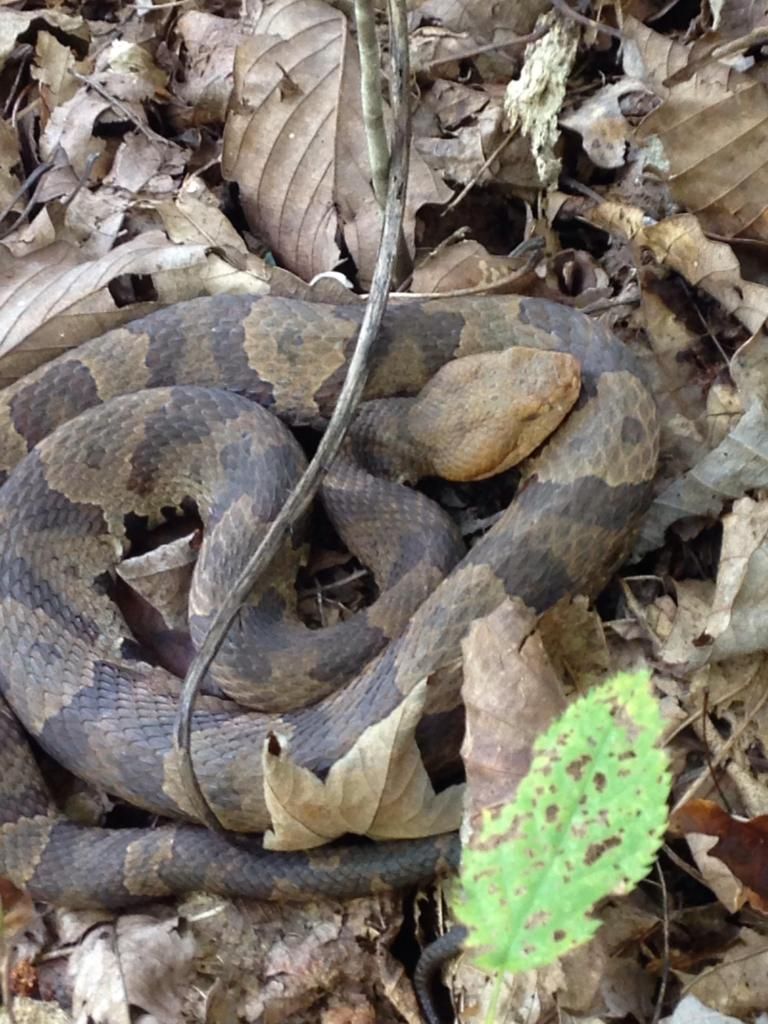 Black Racers were seen frequently, both under cover and on the crawl. In fact, an adult male had spent the first half of the summer in the above mentioned stump, but hadn't been seen in some time prior to the Copperhead observances.
Here is an individual from Knott County KY.
This large, opaque specimen was photographed in situ as he basked atop a sheet of tin in Powell County KY.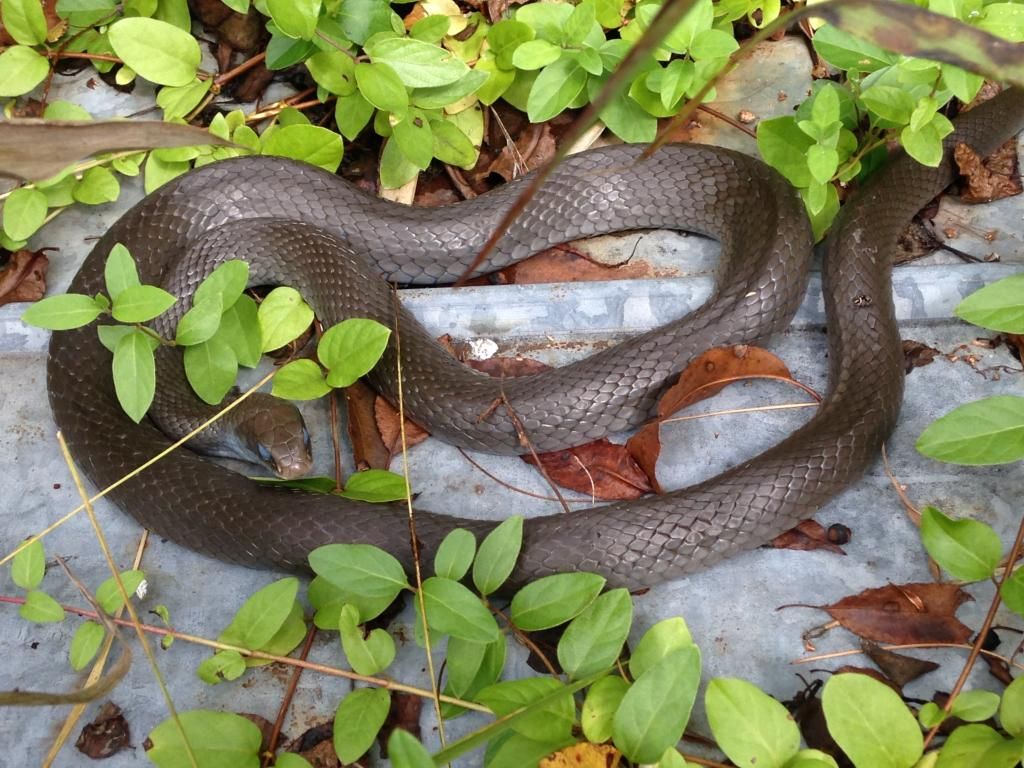 This guy was photographed in situ while we hunted Timbers in Breathitt County KY.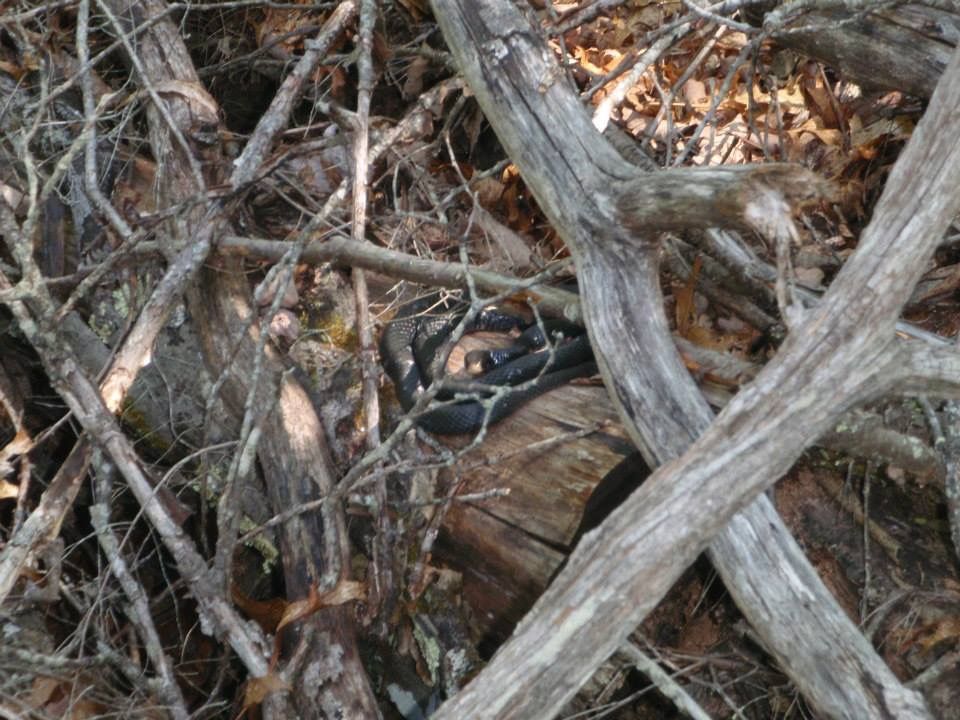 I was only able to make it back to my home town in Powell County to hunt snakes once this year, and it turned up my only Eastern Black King for the year. It was this healthy, large male. These are my favorite Kings. I guess it has something to do with these being the snakes that I caught the whole time I was growing up.
I was also fortunate to find this female Eastern Milk Snake in my yard while mowing. I brought her in briefly to allow her to shed and get photos (none of the photos turned out). She was then released back in the yard to continue rodent patrol.
Garters all always a pleasure, and this laid back individual photographed terrifically in Knott County KY.
Aside from snakes, there were many other herps seen, just seldomly had time to photographed. While turkey hunting, I snapped a quick photo of this Old Soul of the Forest. A Pike County Eastern Box Turtle.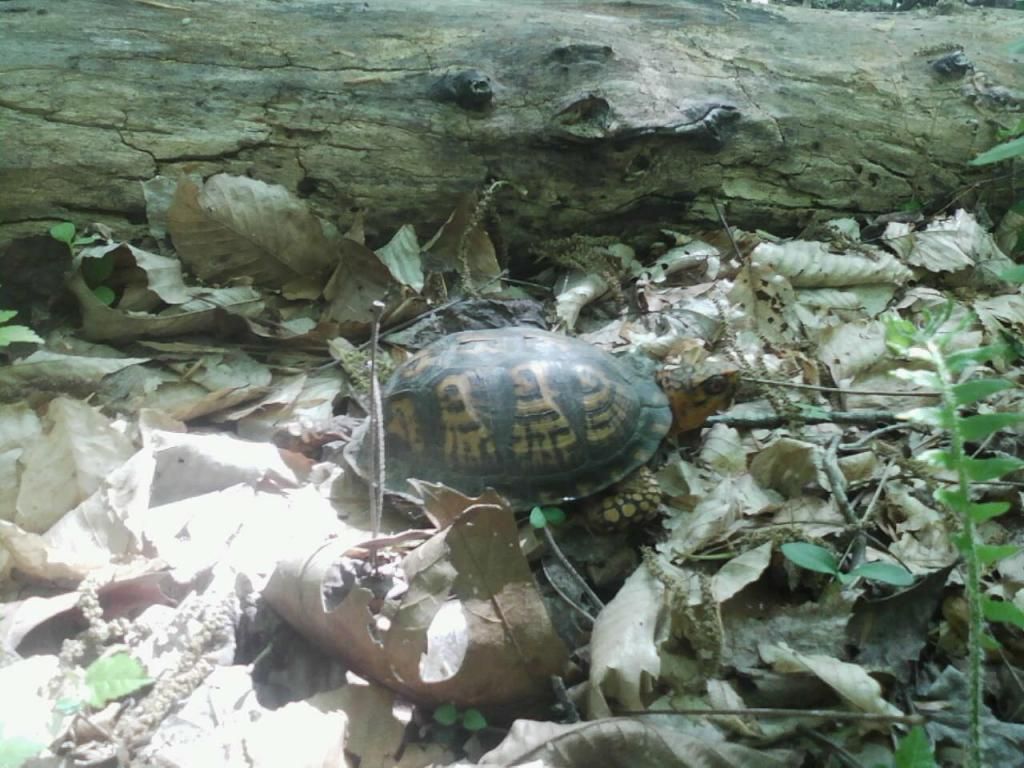 My seasonal employees at the park found a lot of enjoyment out of bringing things to my office, and one of there biggest accomplishments was the capture of this Spiny Softshell, who was quickly released after a brief photo session.
Close up.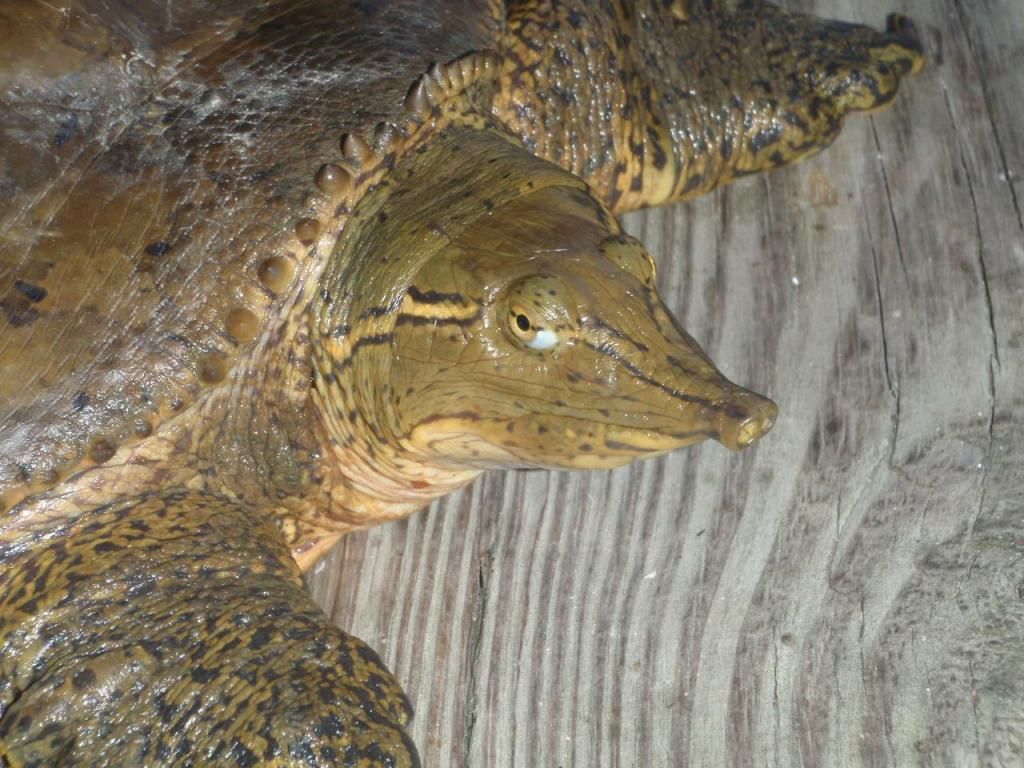 Visiting special places is always a great thing, especially when it is part of the job. This may look like an ordinary rock pile, but it, along with three others were carefully placed here to mark the Kentucky/Virginia State boundary in 1799.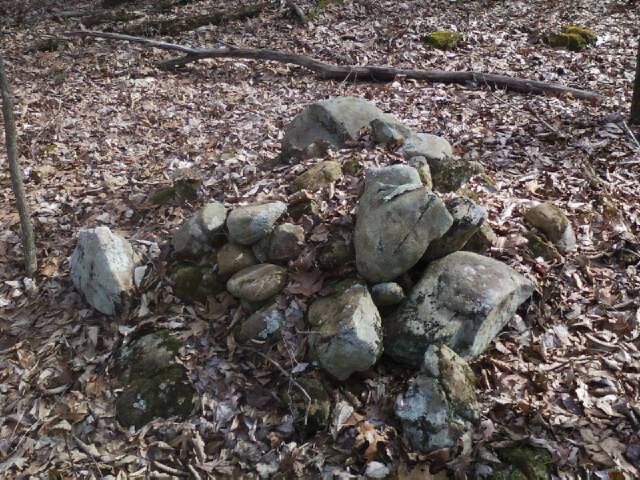 I am also very fortunate to have the opportunity to educate eastern KY's children about the importance of our area's unique natural history. On the day pictured, I educated school kids about our native raptors.
In the fall of the year I also guide people to view our Kentucky Elk. KY now boasts the largest herd of Elk east of the Mississippi River. Historically found in KY, the Elk restoration project that began in 1997 was so successful that every other major restoration project in every state has been based on our state's elk re-intro.
And how can we forget, the fine folks we share our passion with.
Phil, Will and Nigel photographing a Northern Copperhead.
Nigel posing Copperhead for Phil.
Myself assisting friend Tom with scale sample removal of a Timber Rattlesnake for DNA purposes.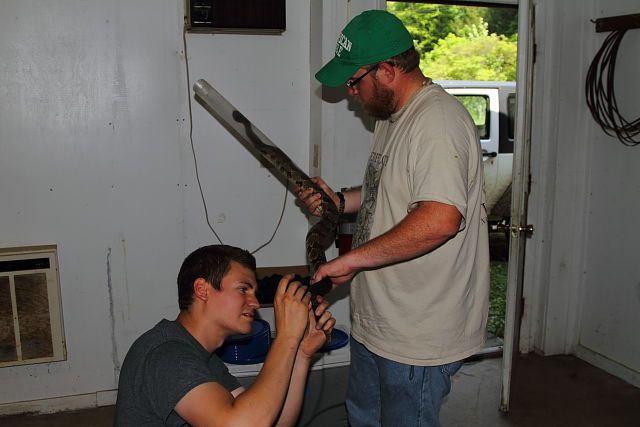 Hope you guys enjoy and maybe we can someday cross paths!