Originally I had planned to make it down to Ecuador with the family, but work was slow this year and thus we scrapped the plans. However in the last three months of the year work strangely picked up and I was able to save up enough and we all decided to head down to Panama since we were able to find some cheap tickets. Years past we had enjoyed exploring Costa Rica and felt it would be good to see some new stuff. Unfortunately we were not able to get up to the Bocas like I wanted, but we made the best of areas closer to Panama City.
Flying into Panama City I was mildly surprised at the modern skyline. It very much reminded me of coming into Bangkok with its mix of old and new with glistening high rises and rusting shanty towns. Once we left the airport I was almost immediately nabbed by the local police for trying to go through the toll booth on Corredor Sur without getting a magnetic swipe card beforehand. Well, I had no idea of such a swipe card and was happily offering money to whichever attendant would assist me. Well, this didn't fly at all and I was taken to a holding area after my passport was taken and the cops gave me a half hour lecture before arriving at an agreement to get us out of there. Back on our way we hightailed it out of Panama City as quickly as we could through some wild traffic. Exiting the city the stress level went down and we were able to enjoy the rest of the drive up to the mountain town of El Valle de Anton. On the way we did see a large boa constrictor next to the road, but unfortunately there was no good place to pull over.
I had arranged to stay in town and explore the surrounding areas via the local trails and also to meet up with Mario who runs the local serpetarium. El Valle sits in the caldera of an extinct volcano and is rimmed with steep cloudforest clad peaks. Notably the Gaital National Park. The weather was excellent for a family trip with sunny and mild days with mist wrapping the higher peaks, but not so great for herping. That being said we made the most of it. It was great seeing that the local streams were still alive with amphibian species and that the Chytrid fungus had not been even more devastating that it already had been. Days were spent hiking to local trails enjoying the mammal and bird life and nights were spent trying to find the wonderful reptiles and amphibians of the area.
We knew the area was known for glass frogs and set out to find them with several other species turning up as well. Also, please feel free to correct any of my id's. Some of the species I had trouble sorting out.
Pepper Tree Frog (
Trachycephalus venulosus
)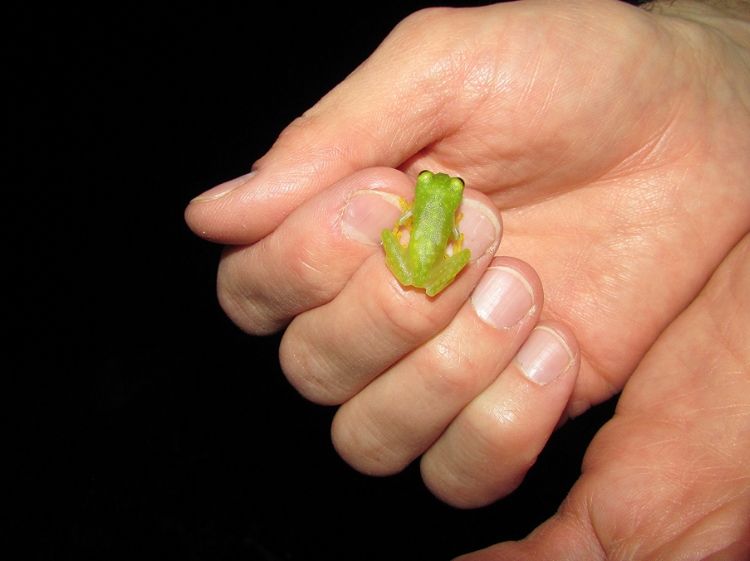 Yellow-flecked glass frog (
Cochranella albomaculata
)
Drab Treefrog (Smilisca sordida)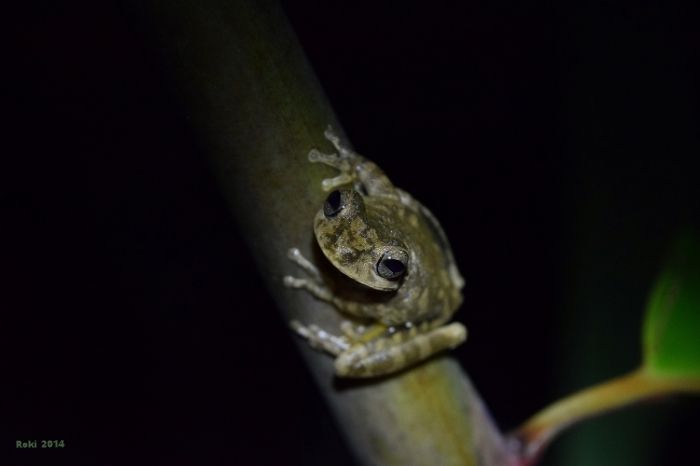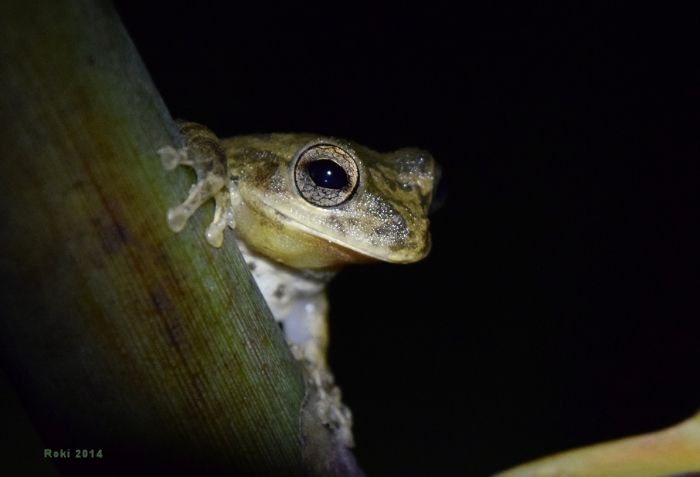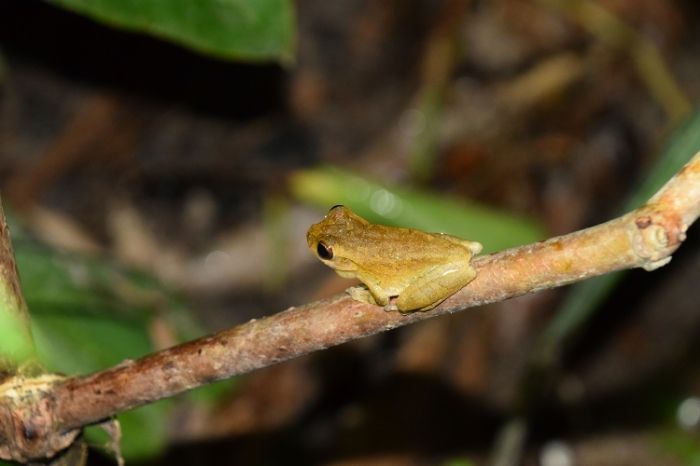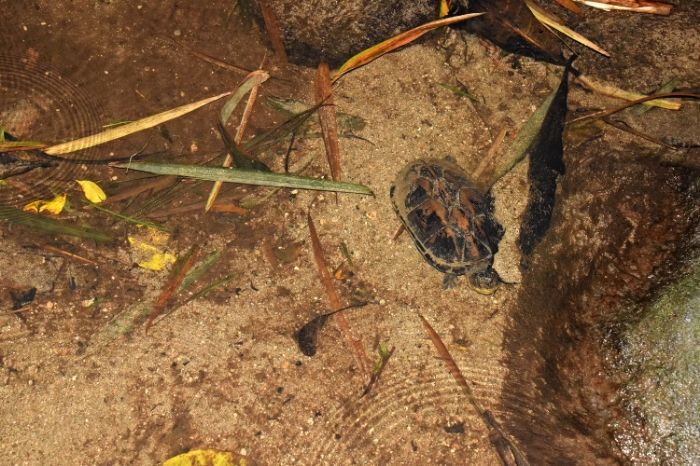 Kinosternon leucostomum
A turtle also made an appearance. This little guy was moving around this stream faster than any turtle I think I have ever seen before.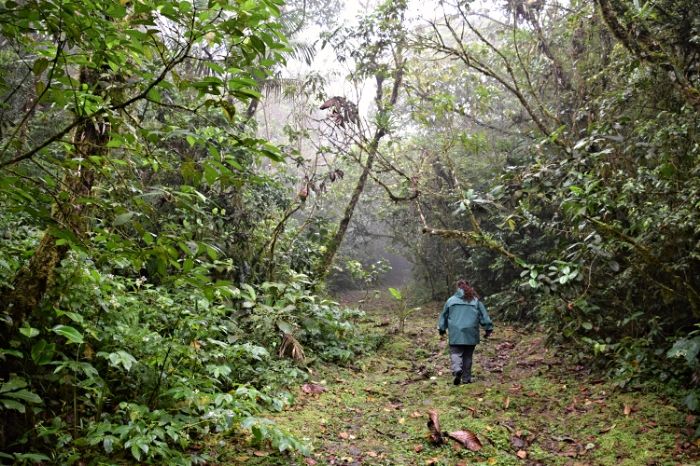 Up in the mist at Gaital National Park
The ever present and amazingly cute sloths of the forest. Sloths were one of the more common mammals we saw during the trip day and night.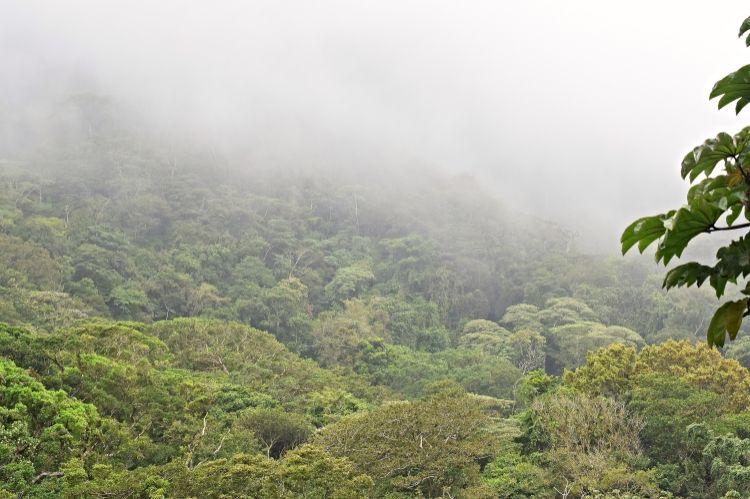 A tiny anole species (
Anolis lemurinus
) I think.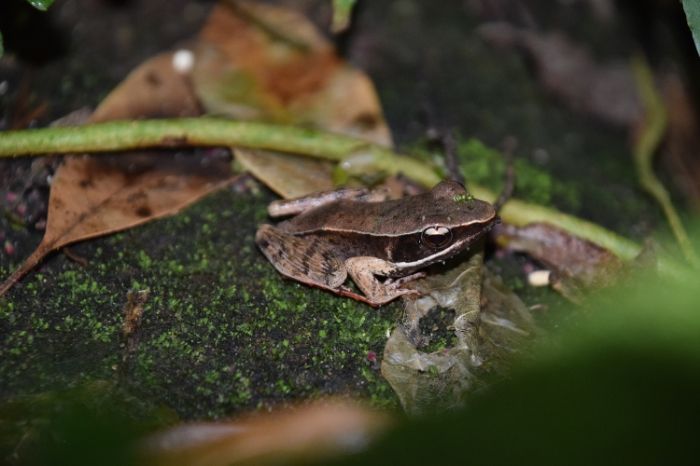 It was wonderful seeing the forest floors near the stream still hopping with brilliant forest frogs (
Rana warszewitschii
) and tiny
Silverstoneia nubicola
.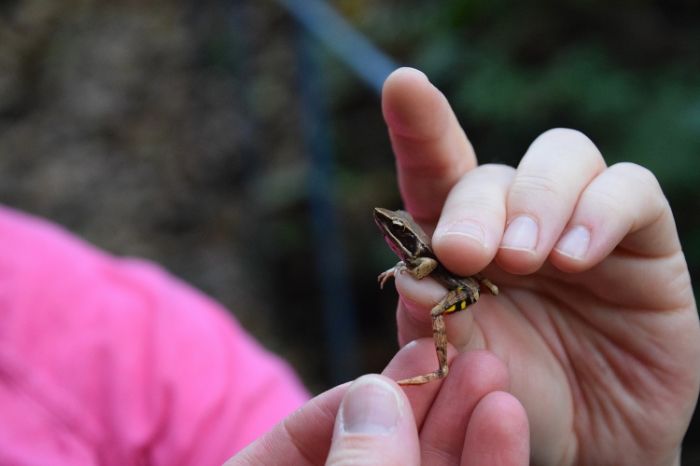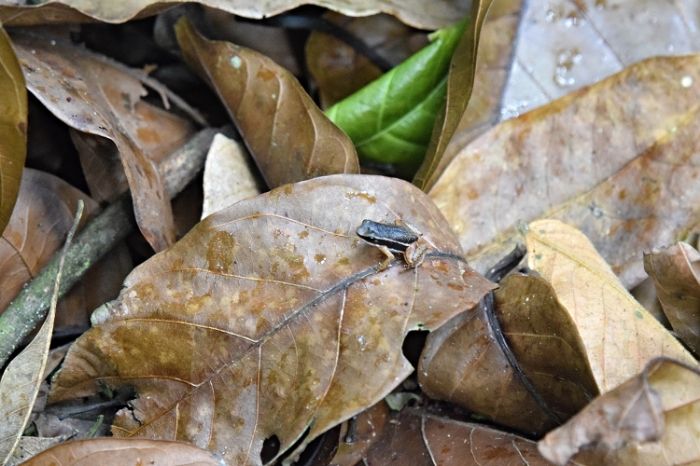 Monkey tailed anole (
Polychrus gutturosus
)
The birds of the mountains didn't disappoint either.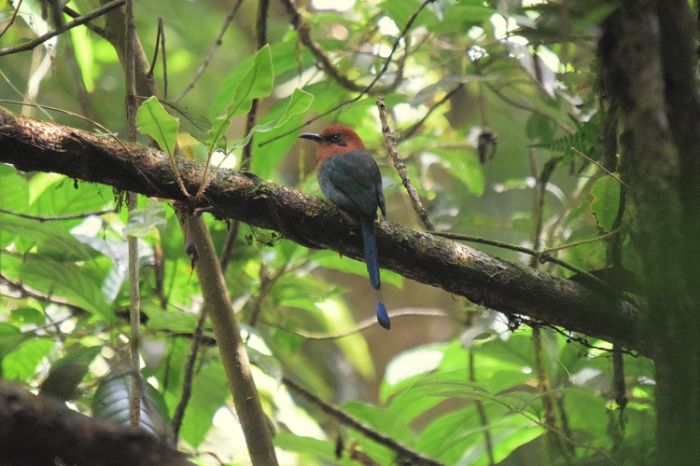 Rufous Motmot
Keel-billed toucans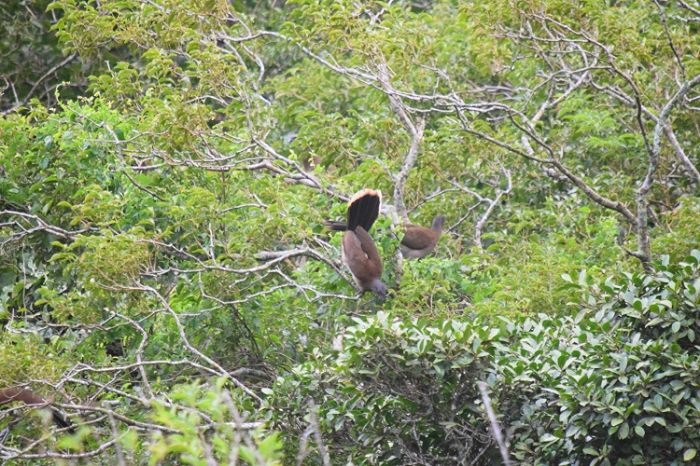 Gray-headed Chachalacas
I had been hoping to get out with Mario for two nights, but it was the holidays and he is a busy man so we had to settle for one. We ended up having a great time with him. For anyone going to the area I cannot say enough about how much of an wonderful guide and person he is. Mario was overwhelmingly the best guide I experienced in Panama during our time there. Our night with him was very successful and entertaining. Normally my daughter doesn't get excited about anything, but she sure gets into finding snakes when she can.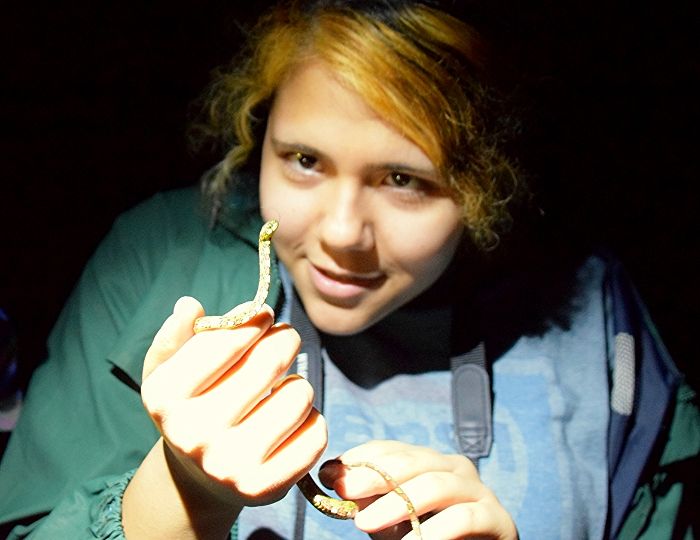 Argus snail sucker (
Sibon argus
)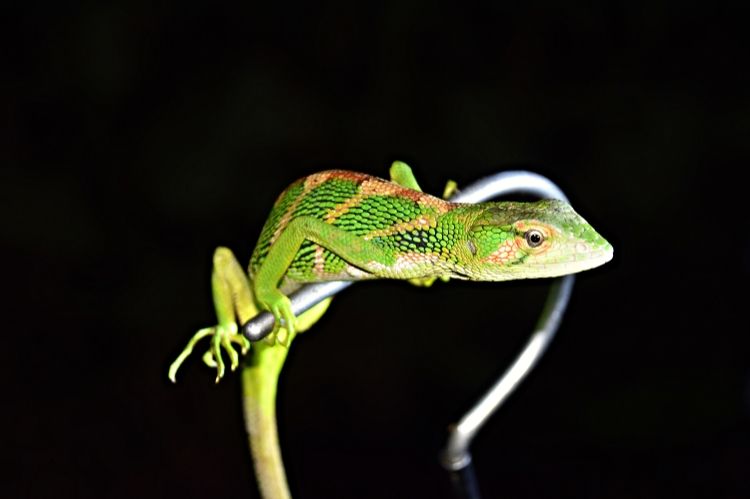 Monkey tailed anole (
Polychrus gutturosus
)
Giant leaf bug.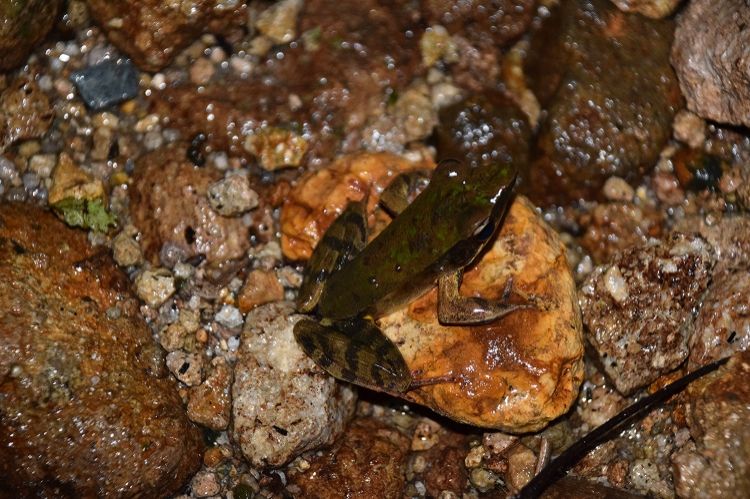 Another brilliant forest frog.
Possibly an
Craugastor crassidigitus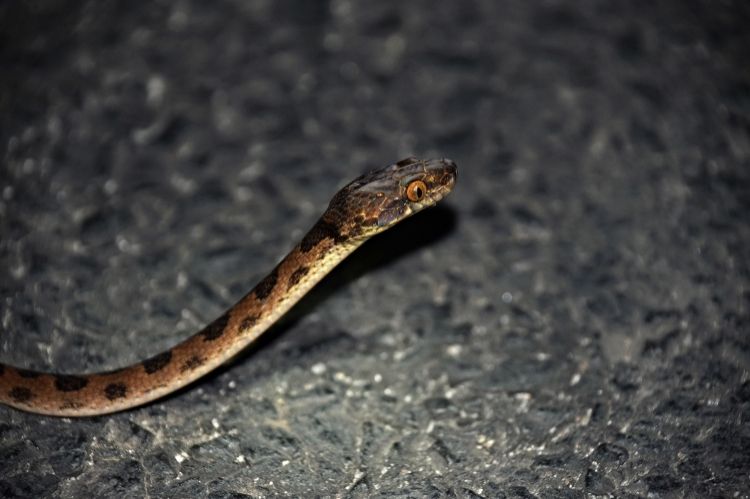 Cat eyed snake (
Leptodeira annulata
)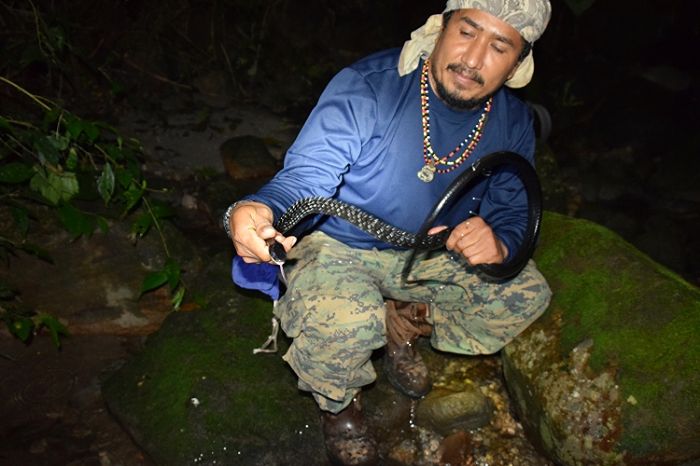 Black racer (
Chironius grandisquamis
). Mario and I had a time getting this one down from a tree. It was very aggressive and made for some entertainment for the night.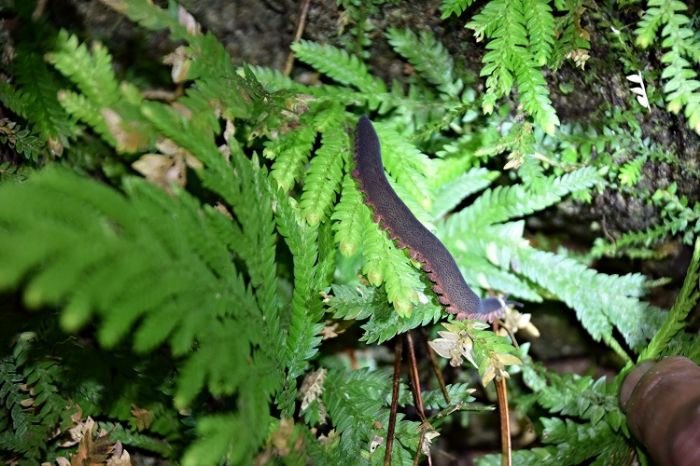 One of the ancient denizens of the forests, a velvet worm.
And my favorite of the night.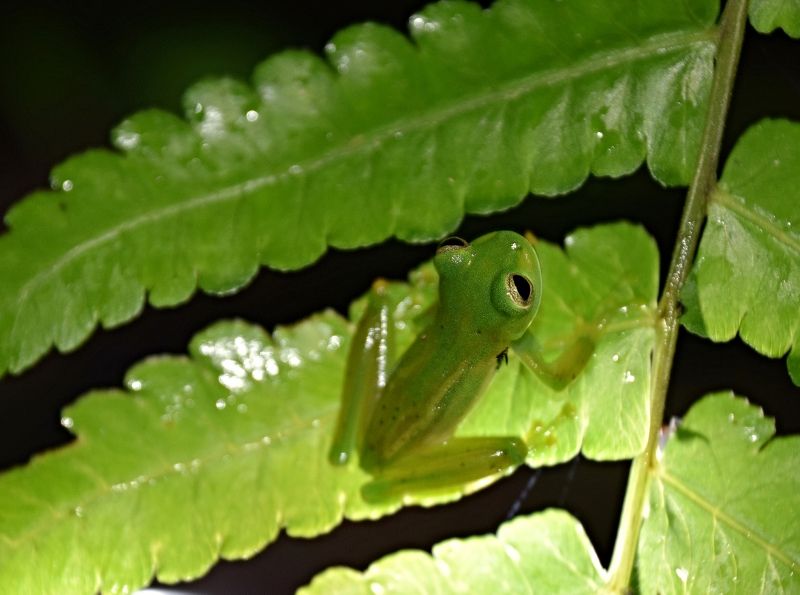 An emerald glass frog (
Espadarana prosoblepon
)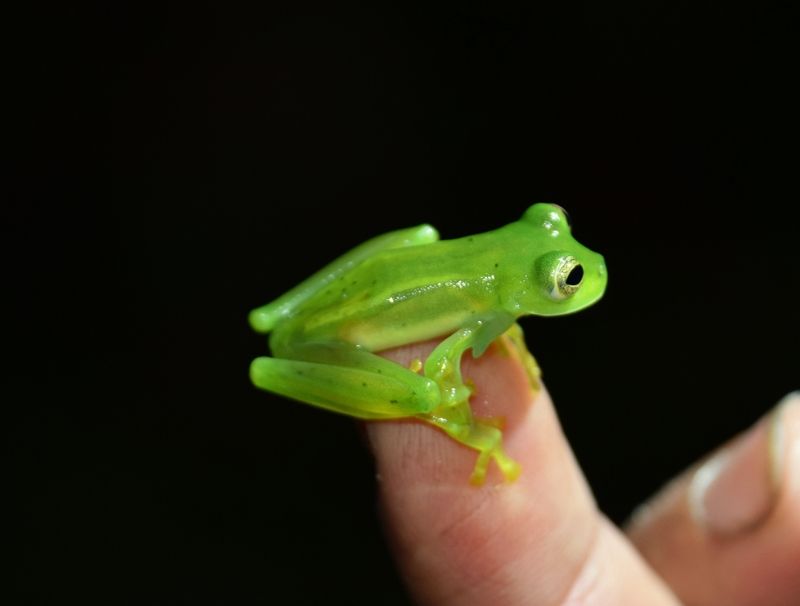 After our time in El Valle we cruised down the coast to let the kids have some beach time around Pedasi. The drive was easy and the roads were in great condition. Pedasi is a small dusty little town on the south end of the Azuero Peninsula in cattle country. This area was much drier and herps were harder to come by. There is however, Iguana island offshore known for its resident population of black "iguanas" black ctenosaur (
Ctenosaura similis
) and for being a decent place to snorkel.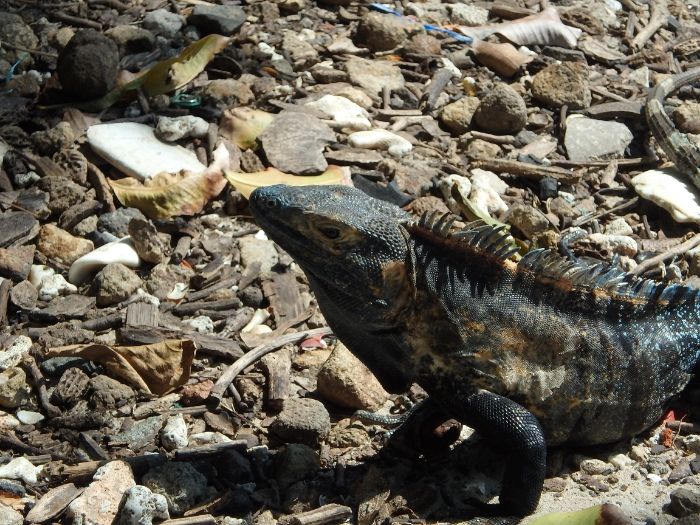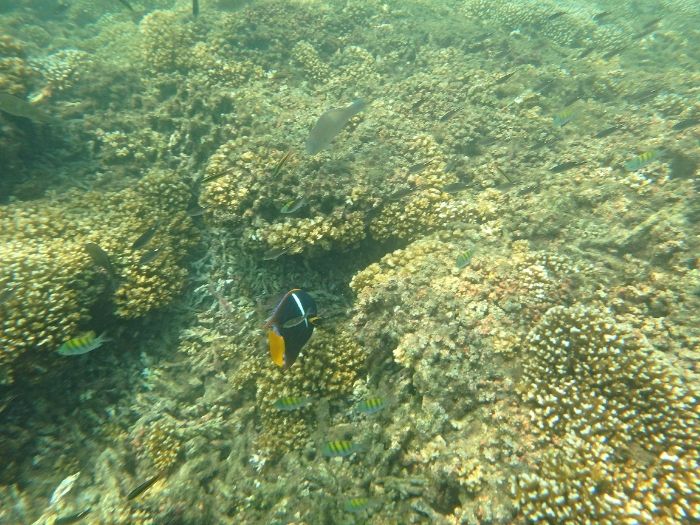 After a couple days in Pedasi we moved back up around near Panama City to the area around Gamboa on the canal. Back in lowland rainforest habitat the herping fun was back on and we hit it again with hikes during the days and nights. By this point the kids were getting fairly done with dad's craziness and spent alot of time in the hotel ac and happily using the pool. I was happy enough to let them and the adults went off and had a great time in the rainforest. Wildlife of all sorts were plentiful.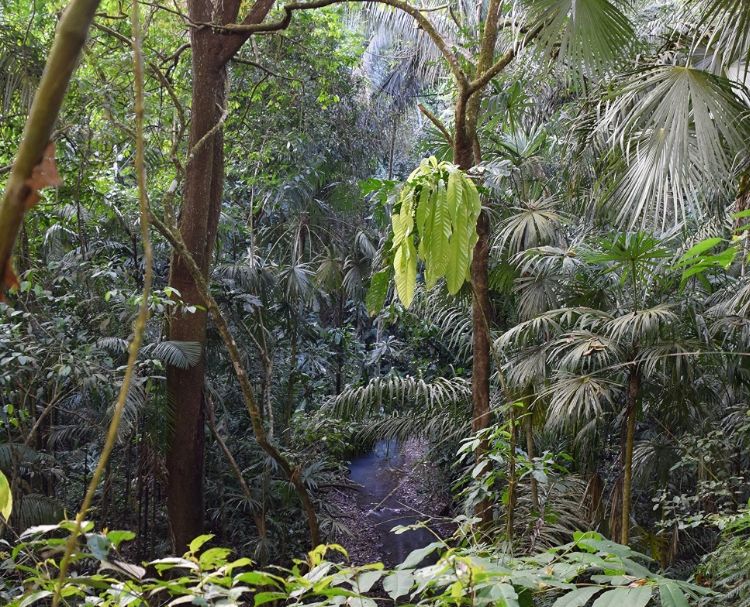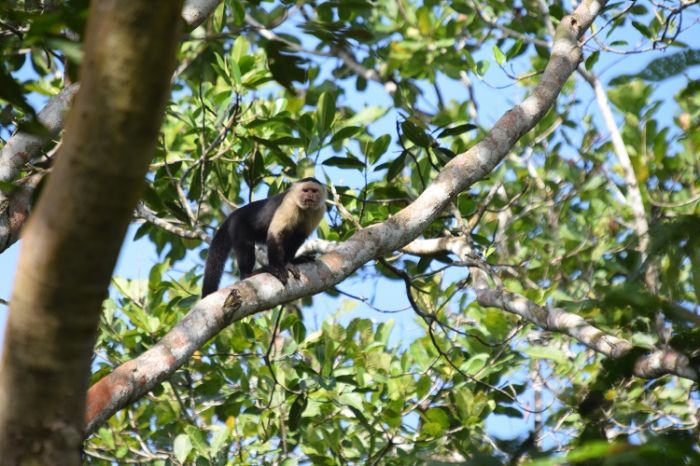 Capuchin Monkey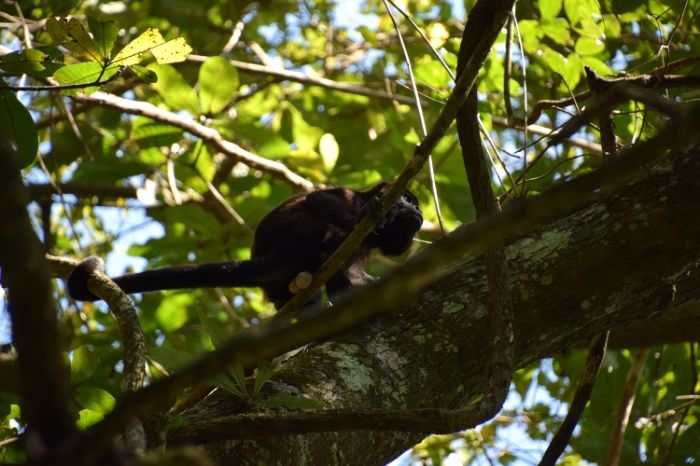 Howler Monkey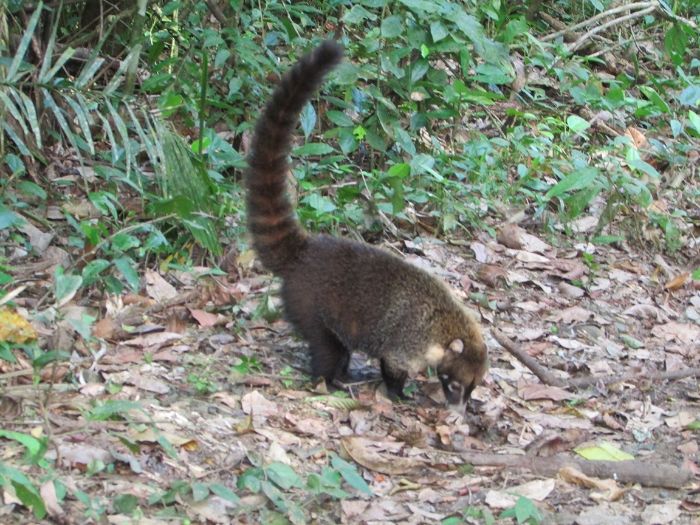 Coati
Ameiva leptophrys
These were very common throughout the forest floor.
Basiliscus basiliscus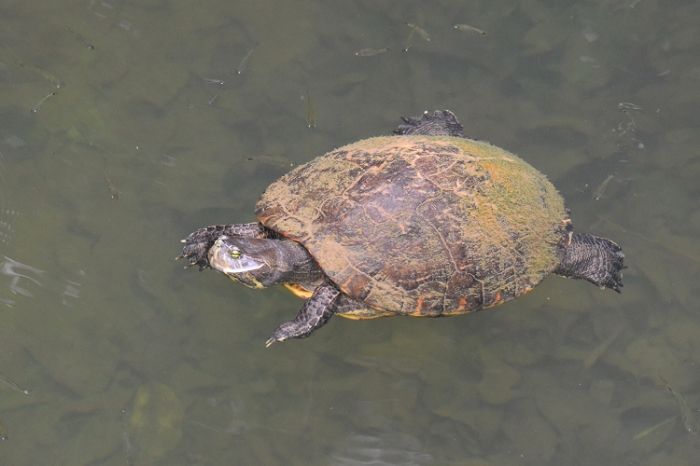 Trachemys venusta
?
Caiman (
Caiman crocodilus
)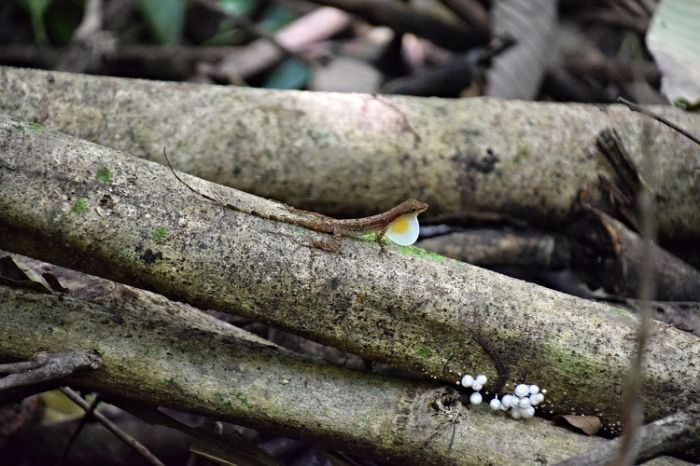 Anolis limifrons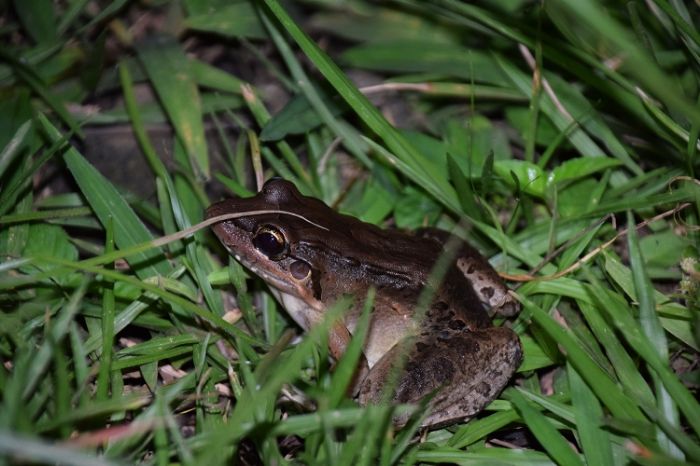 Leptodactylus bolivianus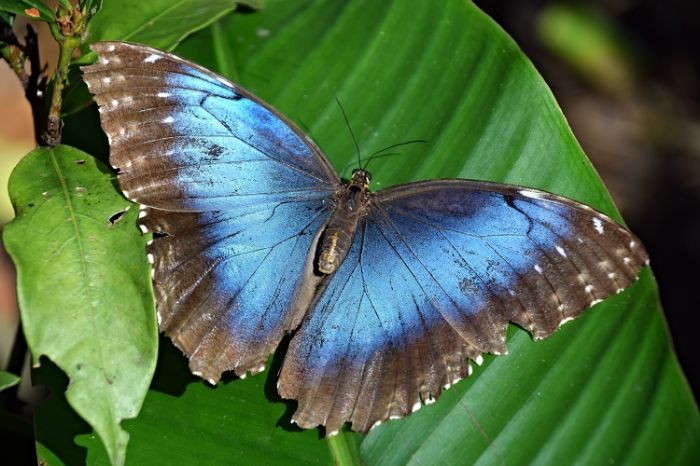 Blue morpho butterfly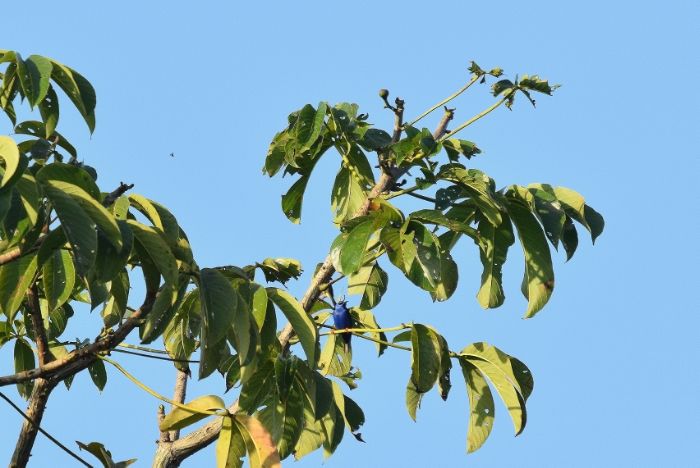 Red-legged honeycreeper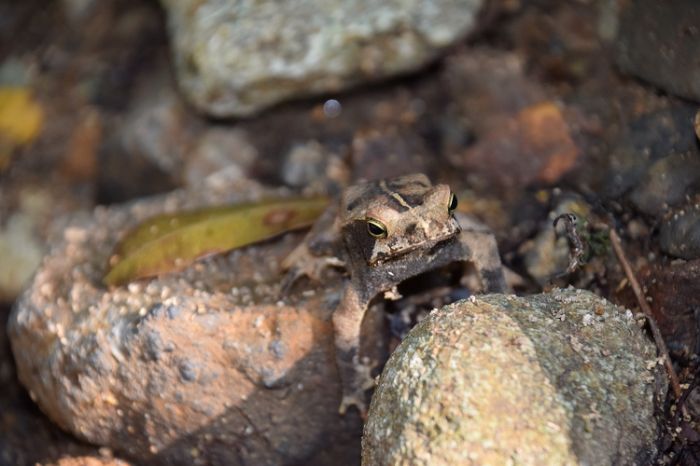 Forest Toad (
Rhinella alata
)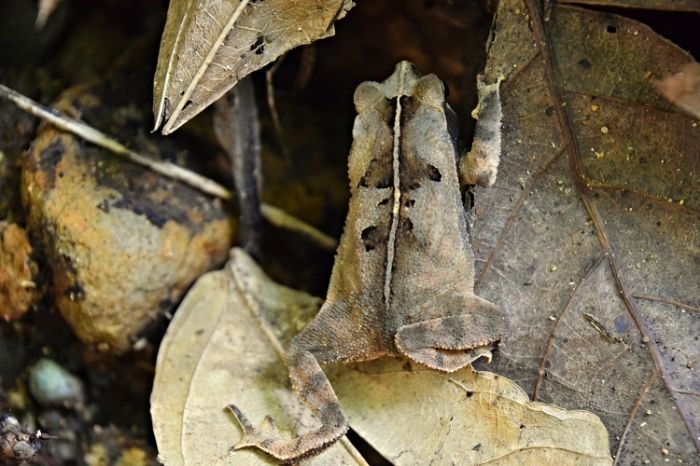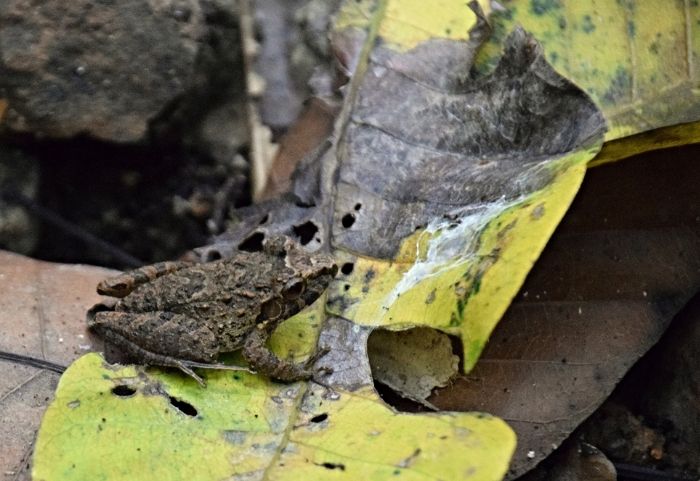 Craugastor?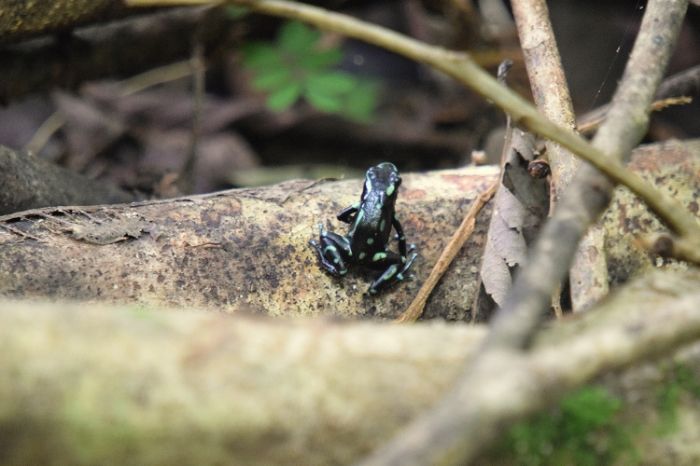 Dendrobates auratus
I love these guys, but am cursed with never getting a decent shot of them.
No idea, maybe a young forest toad. This little guy was crazy tiny.
Great Jacamar
Collared Aracari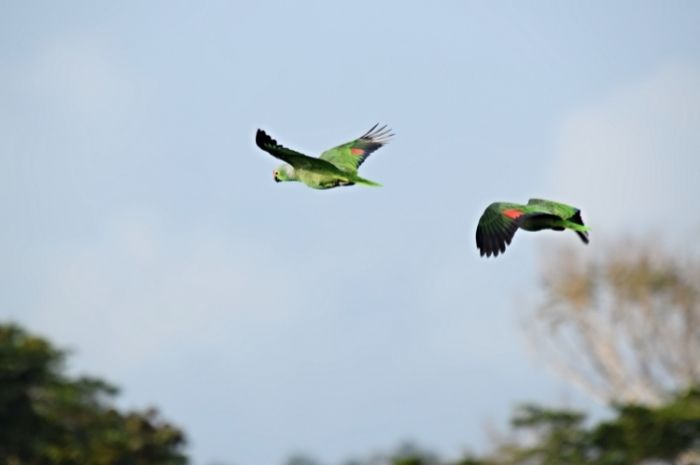 Red-lored parrot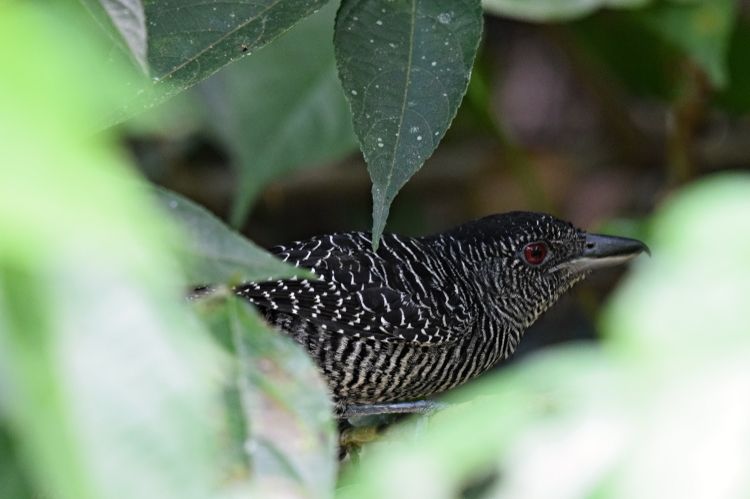 Antshrike
Owl-wing butterfly
After searching the ponds around Gamboa and finding almost nothing we located his little guy that I have no idea what he is.
I was able to manage speaking with folks at the amphibian research facility in Gamboa and was allowed to view the rarities held within. My thanks to them for all of their efforts towards saving these species.
Atelopus limosus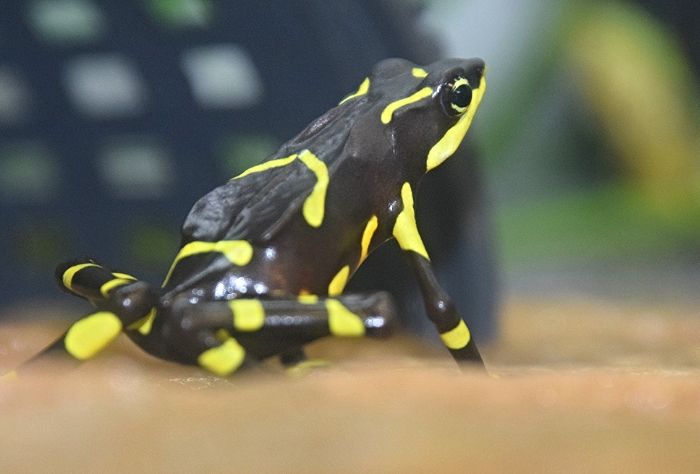 Atelopus certus