Normally, I visit Spotted Salamander (
Ambystoma maculatum
) pools in the springtime only at night, but I had to visit this one in the daytime to see if ice was out.
(CM, this was the pool we wisely chose to not visit a couple weeks ago, since it was probably covered with ice!)
Here, Eastern Spotted Newts (
Notophthalmus viridescens
) chow down on some "sunny side ups" that were provided by some very gracious Spotted Salamanders. They did seem to prefer the clear and semi-clear egg masses, but that would need more observation.
A nice paper on clear/opaque egg masses:
http://www.hedgeslab.org/pubs/59.pdf
Almost every clump of eggs had one or more newts taking advantage of the protein bonanza.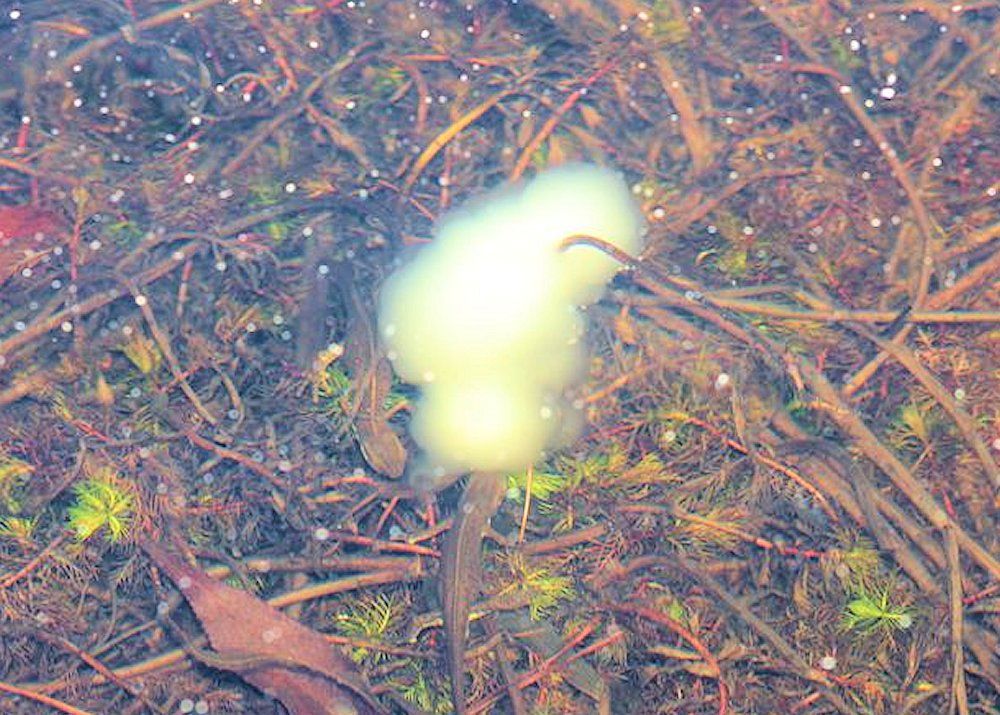 Here's one of the moms.
If you haven't watched them feed on other amphib eggs before, here's a peek.
Also interesting was a pile of 20+ dead newts in the center of the pond.