My NAHERP records show that I began investigating this spot in January 2008. I immediately found that it was full of chorus frogs, alligator lizards, and fence lizards.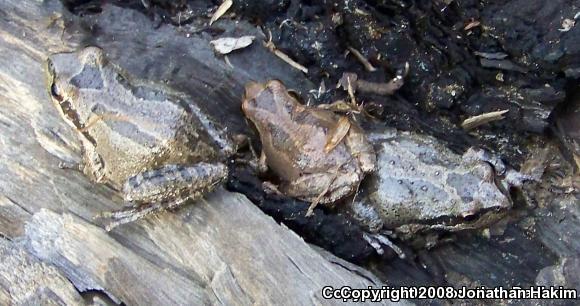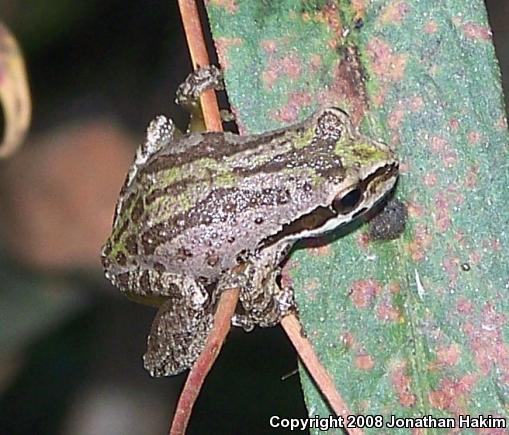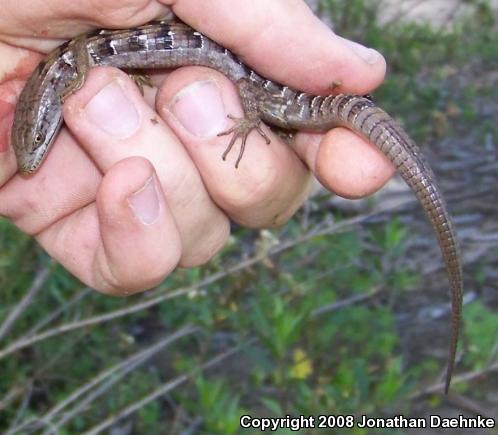 But I knew there had to be snakes. So I kept going back, over and over again. It was walking distance from my in-laws' place, so every time I visited my in-laws, I made another journey back to the spot and herped it for all I could. I couldn't place anything on the spot, so I had to make due with walking the area and investigating the cover already there. Over time I see a skunk, a possum, all sorts of birds...but no snakes.
Four years and more than 15 trips later, I finally find my first snake there, a little juvi gopher snake. I was very happy.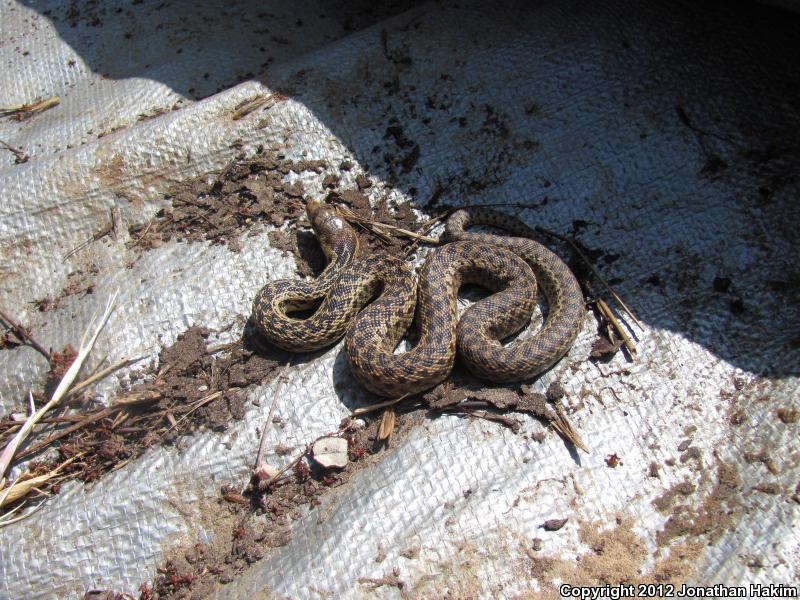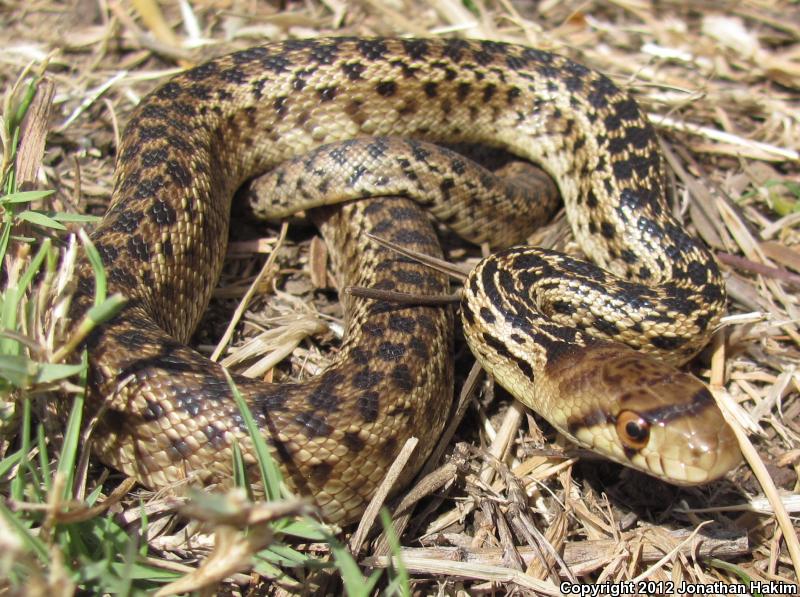 But I knew there was at least one more species to be found.
So now we're 7 years and over 20 trips later. I've been out of the county and haven't been back to the spot in 2 years. I go to the dentist for a root canal in the morning, and as I sit in the waiting room I look and see overcast skies. The weather just feels right for my target. I tell my wife, "Rose, you have to drop me off at my spot on the way back. I'll walk home from there."
By the time we get to the spot, the skies are clear again, but moisture hangs in the air. I get onto the land and see the familiar fence lizards immediately. Only a couple minutes later, I'm heading down a trail when I see a large dark shape crossing in front of me. From this far away it almost looks like a helleri, but I know that here it can only be one thing. I run up as quick as I can to meet it. After more than seven years, I finally found it here.
It pays off to be persistent!