I just thought I post the last of my pictures from my trip to Honduras in late February/early March. Utila Island is in the Caribbean Sea not far from the coastal city of La Ceiba, Honduras. The island is easily accessible by ferry or by plane from La Ceiba. Most people go to Utila since it is a mecca for divers. My goal was to see the endemic lizards of the genera
Ctenosaura
and
Norops
.
The Iguana Breeding and Research Station is devoted to rearing the endemic
Ctenosaura bakeri
and releasing "head-started" individuals back into its mangrove habitat. This lizard is under threat from habitat loss and human consumption. I hired a guide from the station for the very inexpensive price of $15.00. In two hours time we found three of these lizards in the mangrove swamp.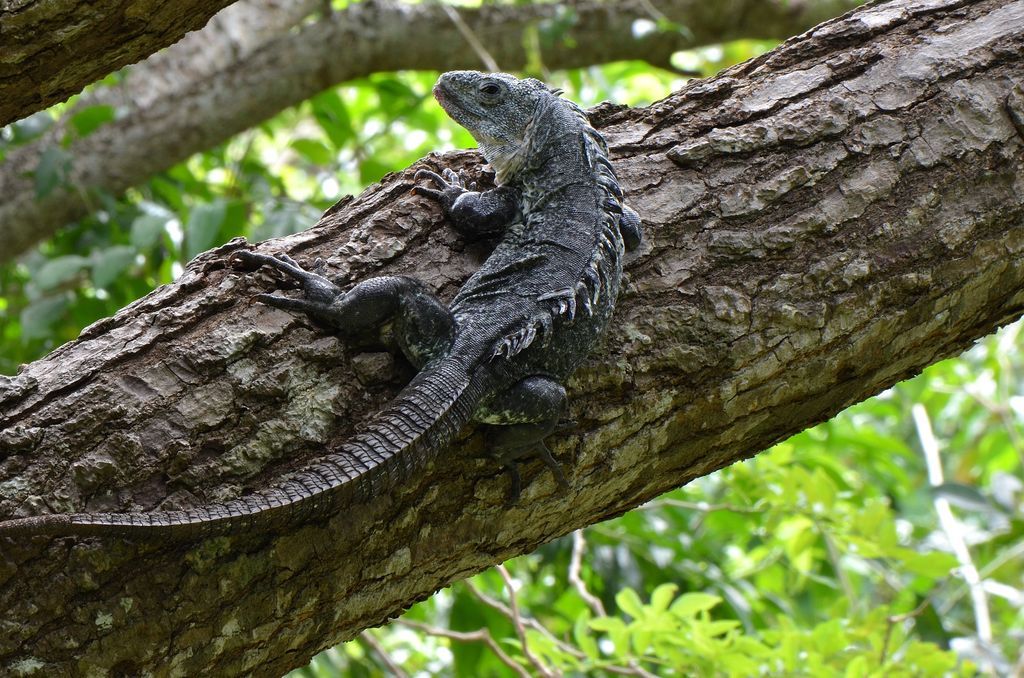 The non-endemic
Ctenosaura similis
is plentiful and is associated with human and non-human habitation. They probably don't taste as good as
C. bakeri
as evidenced by the abundance of
C. simils
. I spotted three
C. similis
on the grounds of my hotel within a few minutes. A population of about a dozen occupied a vacant lot that contained a deserted, dilapidated building pictured here.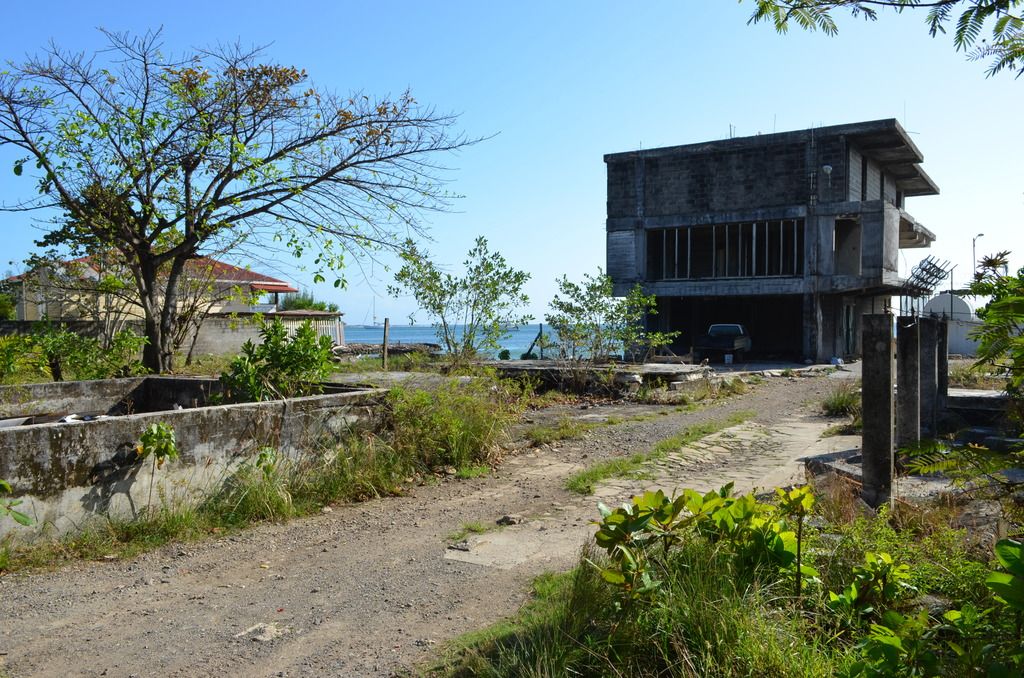 These lizards were not bothered by humans who took advantage of the vacant property for an afternoon nap.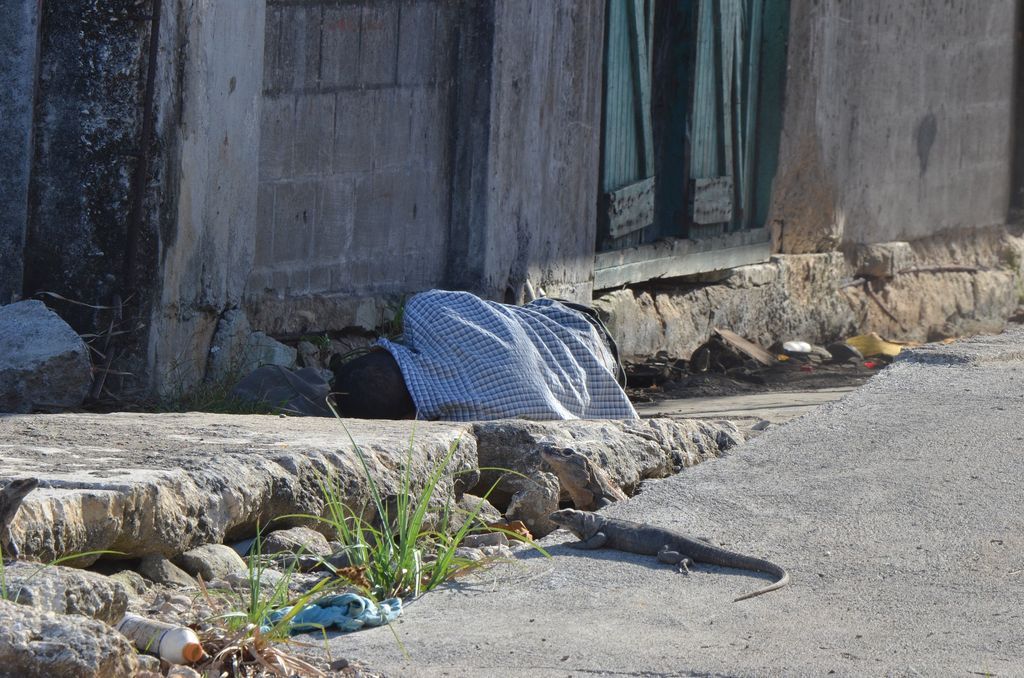 This male and female
Ctenosaura similis
enjoyed soaking up the late afternoon rays of sunshine. Note the prominence of the mid-dorsal crest in the male as compared to that in the female.
This handsome big male was the top dog of the group. He would incessantly chase one particular lizard.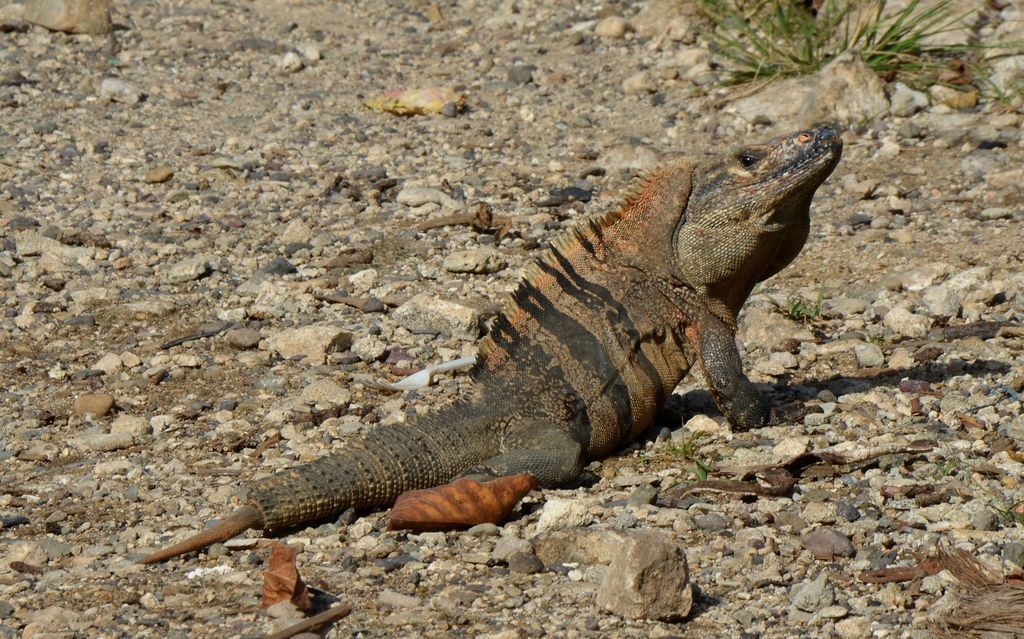 This male staked out the seaside rocks on the property and looks rather prehistoric.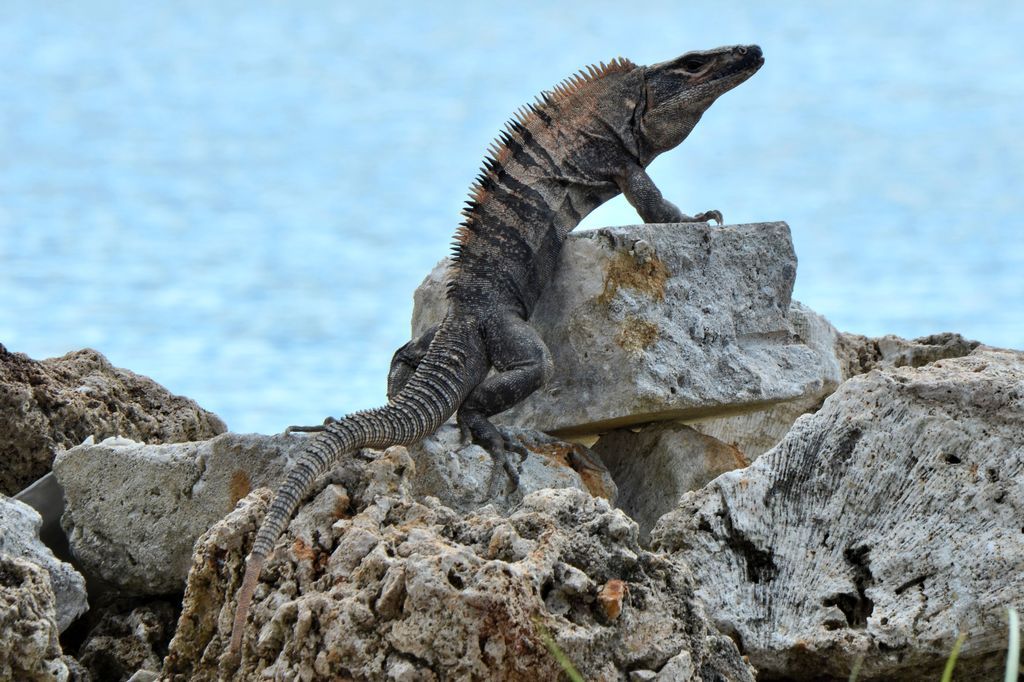 The non-endemic lizard
Norops sagrei
was found in large numbers in the brushy areas on this vacant property. This is a male pictured here.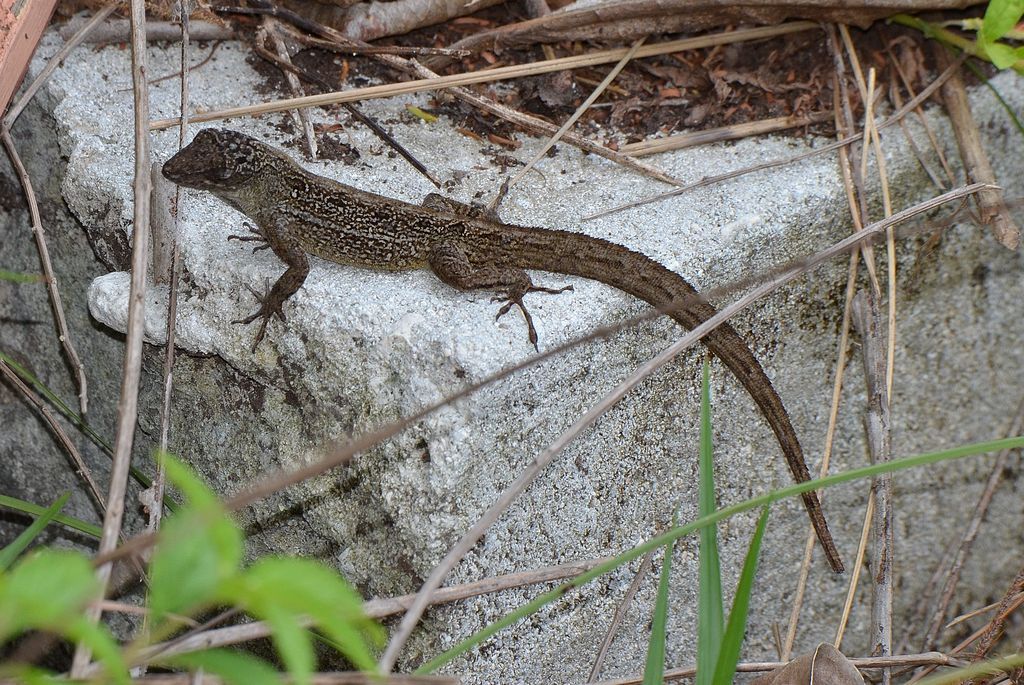 This species is sexually dimorphic. Female
Norops sagrei
have a light colored serrated pattern on their dorsum.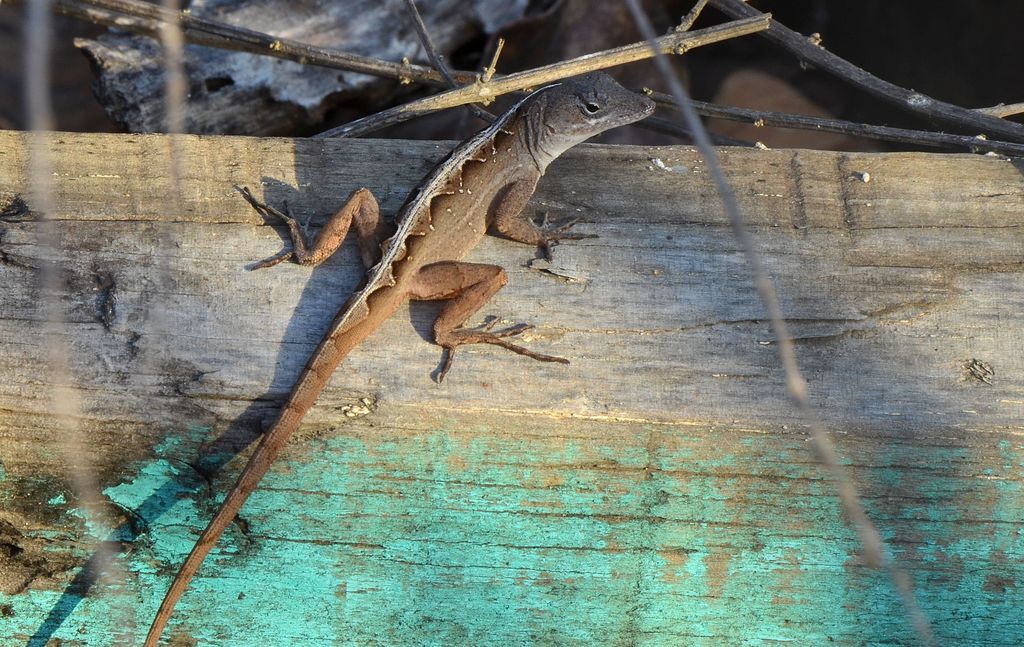 The endemic
Norops utilensis
was found in forested habitat near my hotel.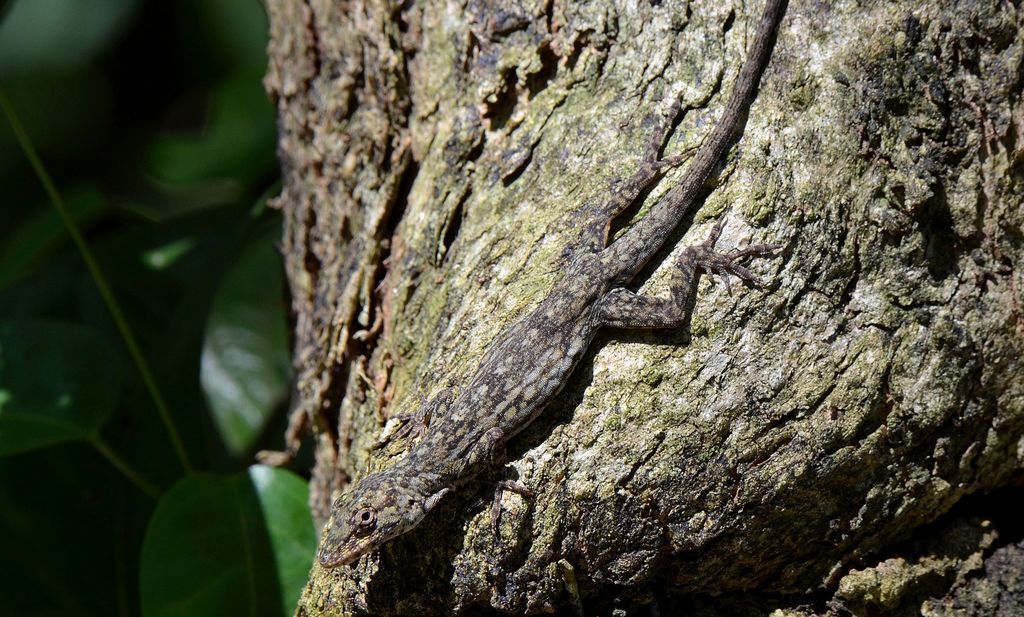 Another endemic lizard,
Norops bicaorum
, was located in a forested area that is now fenced in but was previously used as a trash dump.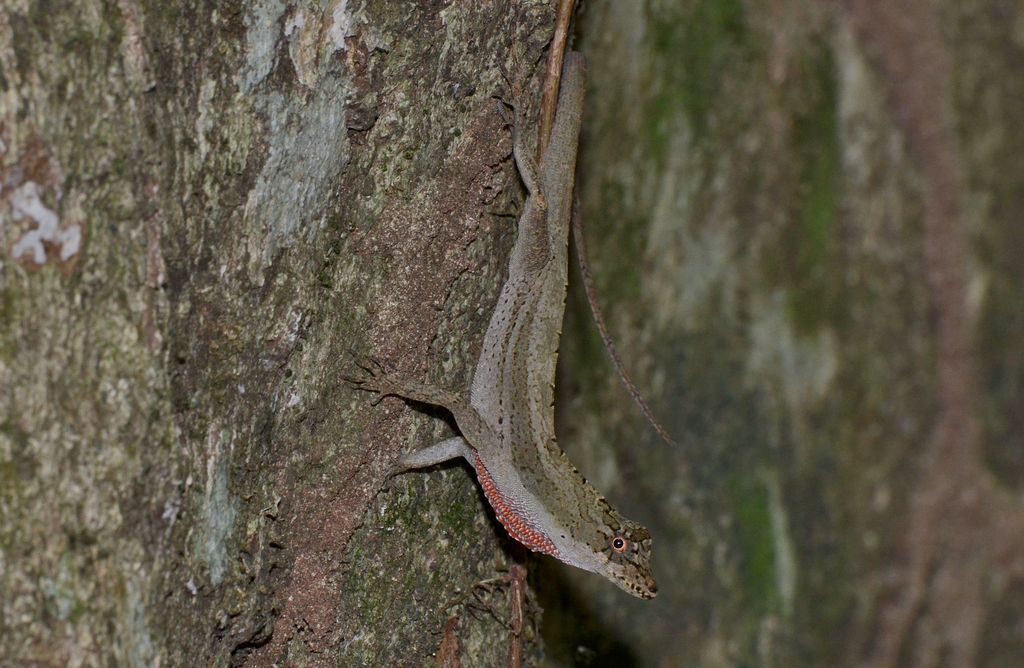 The male has a reddish orange dewlap as shown here during natural display.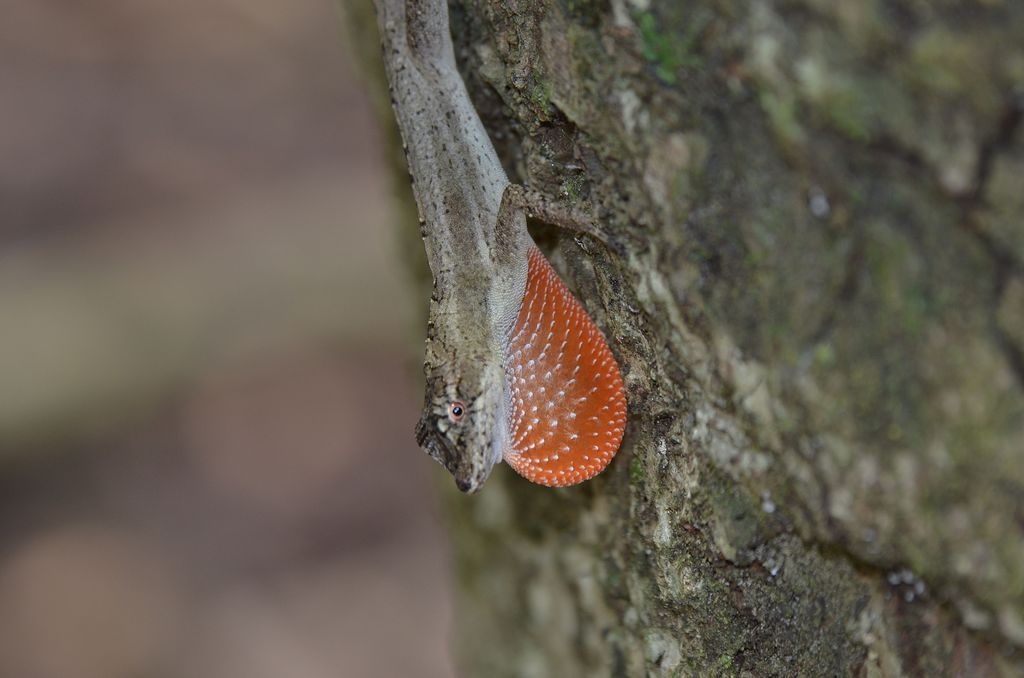 My guide from the Iguana Breeding and Research Station was more agile than me and caught this one in order to display its dewlap.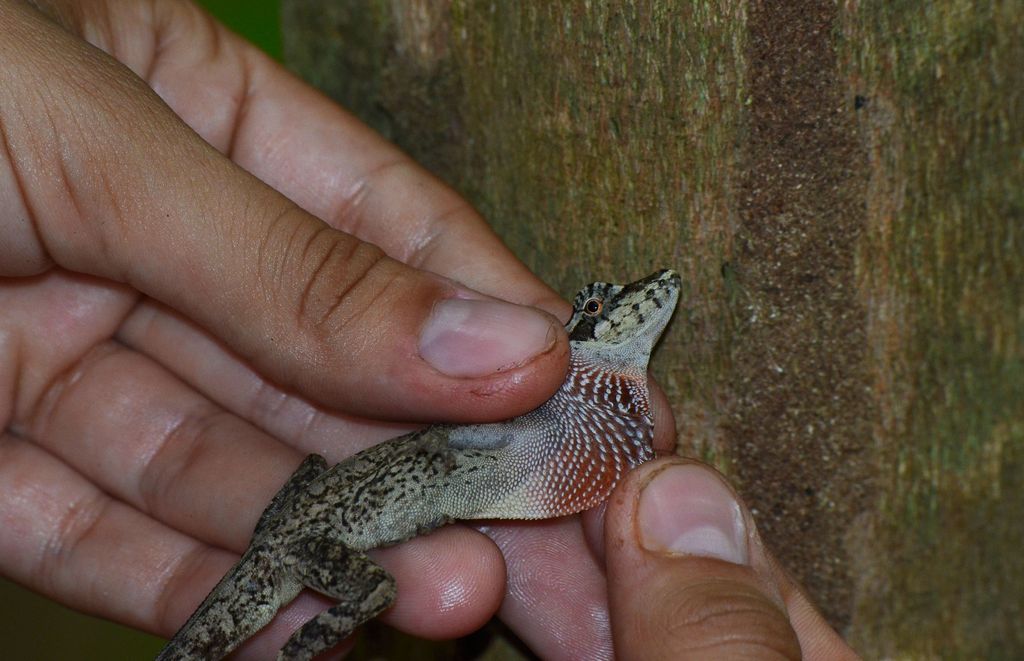 At least a dozen geckos,
Hemidactlus frenatus
roamed the outside walls of my hotel with some engaged in gecko making activities.
I found a large number of the non-endemic
Cnemidophorus ruatanus
in an area in back of the beach. These lizards are called "Shake-paws" by the locals for their curious behavior of shaking a front foot while laying on the sand. This seemed to occur prior to the lizard moving to a new location. Males are beautifully colored with their florescent green bodies and blue heads.
Males were seen much more often than the striped brown colored females.
Unfortunately I did not have any opportunities to look for snakes or frogs.