Greetings all,
My name is Darian and I have recently come across this forum and decided to participate. I work professionally as a native habitat restoration project manager in Portland, and although my work is generally more focused on plants, I am a life-long herp enthusiast and always have my eyes open when out in the field.
Some past discussions on this board piqued my interest with respect to some reptile species missing from the Multnomah county records, so I thought I would share a few that I have noted recently.
About 2 years ago I stumbled upon what appears to be a healthy small population of Western fence lizards living on a rip-rapped bank on the edge of the Willamette river in the middle of Portland's industrial center city. This species is one I had never come across in the city before…scads of them in the gorge, east of the mountains, and in the valley, but never in and around Portland until now. This population is separated from the nearest semi natural area by at least a quarter mile of industrial wasteland, and is in an area that was historically a matrix of river bottom wetlands and floodplain forest (not typical habitat for Sceloporus). I took these pictures a couple of weeks ago…in each visit to this site I have observed 10-20 or more individuals of varying age classes. I wonder if they arrived at this site with the imported rock that may have been quarried somewhere out east? I have heard of a population of marmots living in imported boulders near one of Portland's shipping terminals that are thought to have arrived the same way.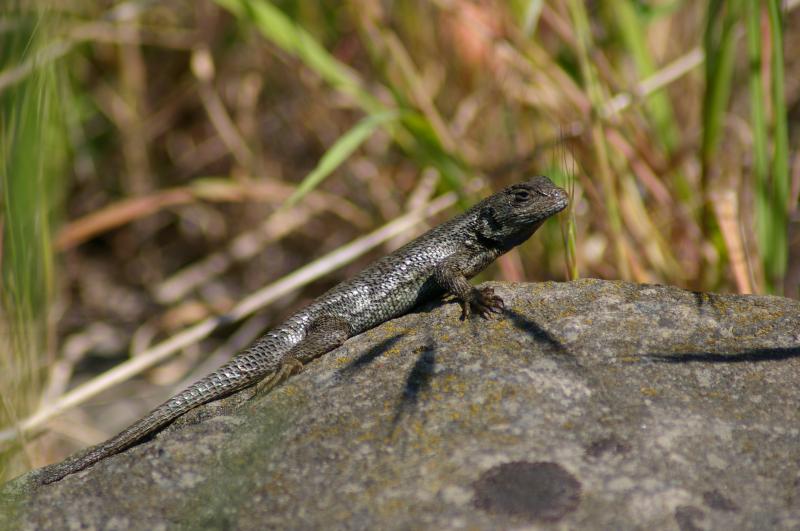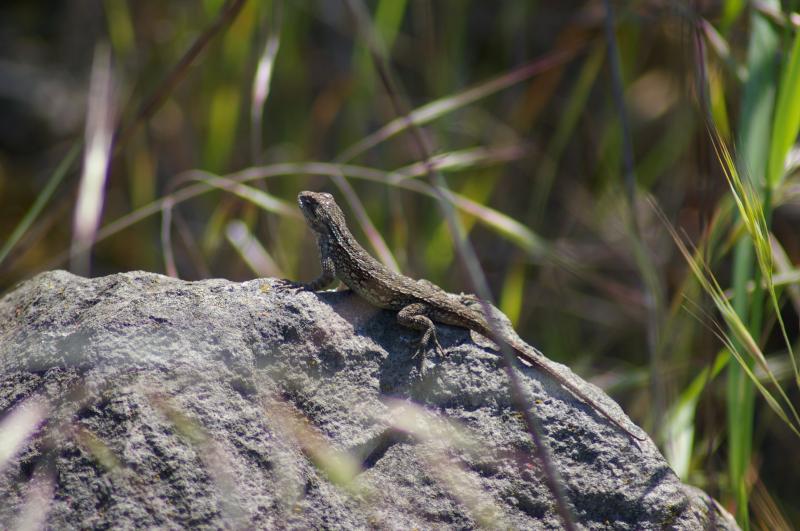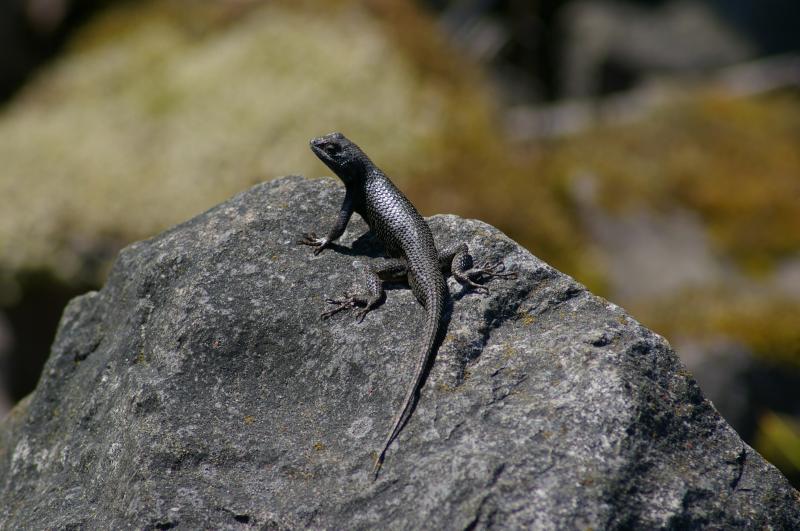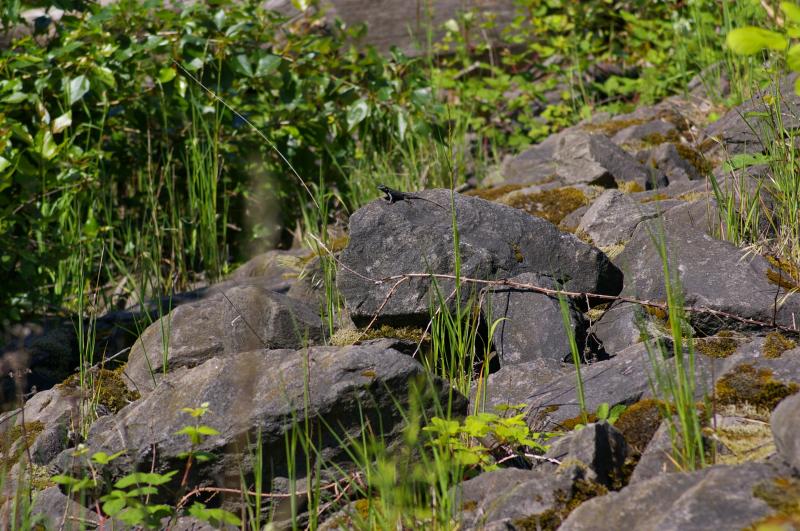 Here are some other photos from this spring.
A big group of turtles in the Columbia Slough in Portland. I think there are a couple of sliders mixed in here with the painted turtles (sorry for the poor photo, iphone shot through binoculars). I observed over 100 turtles in this visit!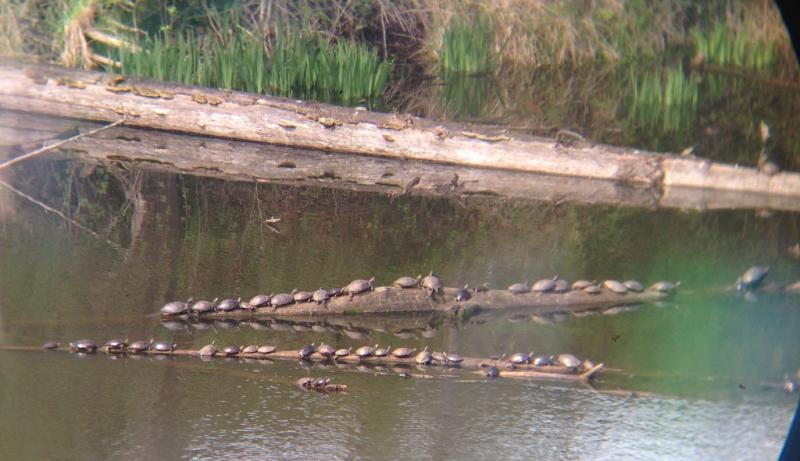 The last month and a half or so has been peak bloom time for local native wildflowers, and I have visited a number of remnant Oregon white oak woodlands/native prairie sites around the Metro area, which I believe to be some of our richest reptile habitats as well:
Typical habitat shot featuring my intrepid pair of (weekend) field technicians:
Endangered north Willamette valley endemic white rock larkspur (Delphinium leucophaeum)
Found this boa in Washington county this weekend. I have encountered a couple of boas in Multnomah county some years ago, and am now on a mission to find one and enter the first Mult co record.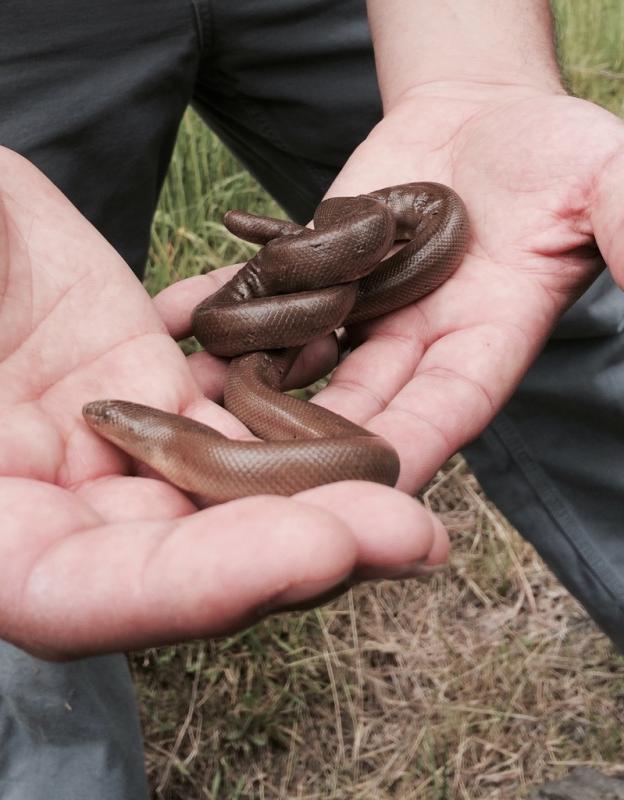 Alligator from the same site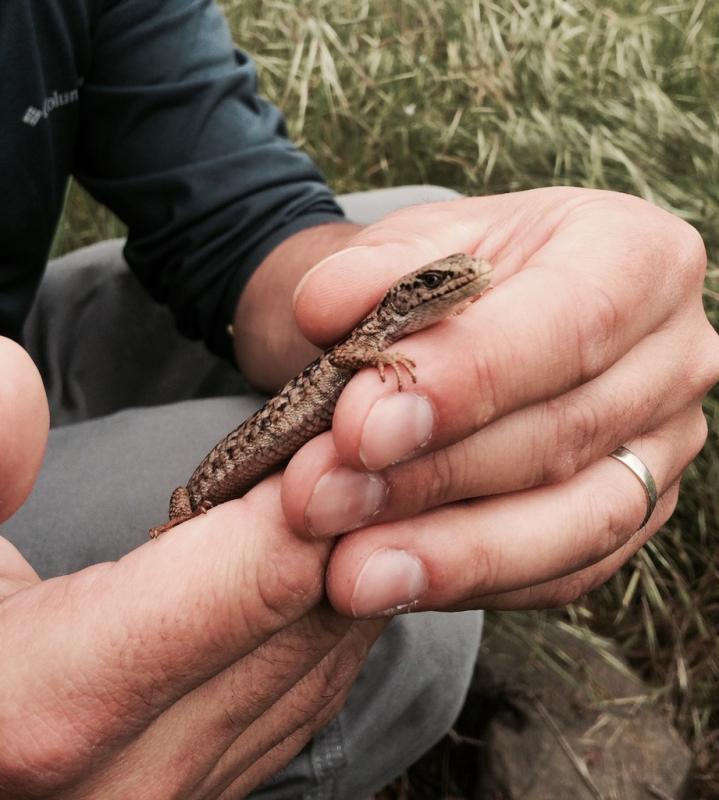 Cool coloration on this T.ordinoides. It's mate took off before I could get the picture framed: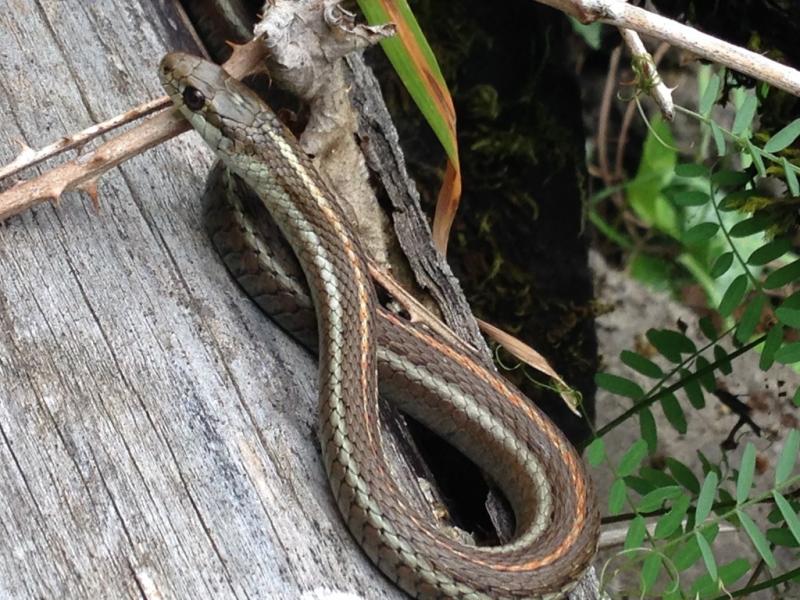 Sorry for the long post, but happy to be here amongst others who appreciate these cool critters and enjoy finding them in the wild.
Darian