It's been a while since I've posted a field write-up for a big trip, and there are definitely a few trips since my last post that are deserving of a report, but here we go!
Tim Warfel hit me up late last year about doing a big trip to the Mojave and surrounding areas to see what we could see. I knew it would be a big area when his target species list included all three shovelnose snake subspecies in California, zonata from a few different ranges, northern AND southern rubber boas, and various other reptiles that don't live in very close proximity to each other. But Tim's species list and ideas usually are as epic as the company he keeps, and I knew with the group that planned on going that we would do well. I had second doubts when the massive cold fronts from the northwest and California coast collided in the southwest and cause 2 weeks of temperatures about 25 below the average, as well as cloud cover and frequent precipitation. Mack and I flew into Vegas and had a day to look around while waiting for the rest of the crew to arrive. We picked up Erik McCormick the next day, and Mike Pingleton, Tim W, his son Josh, and Matt Cage showed up that night. With that all as the setup, here are a bulk of the pictures I took with my dslr.
Blooming willows brought out hummingbirds in force.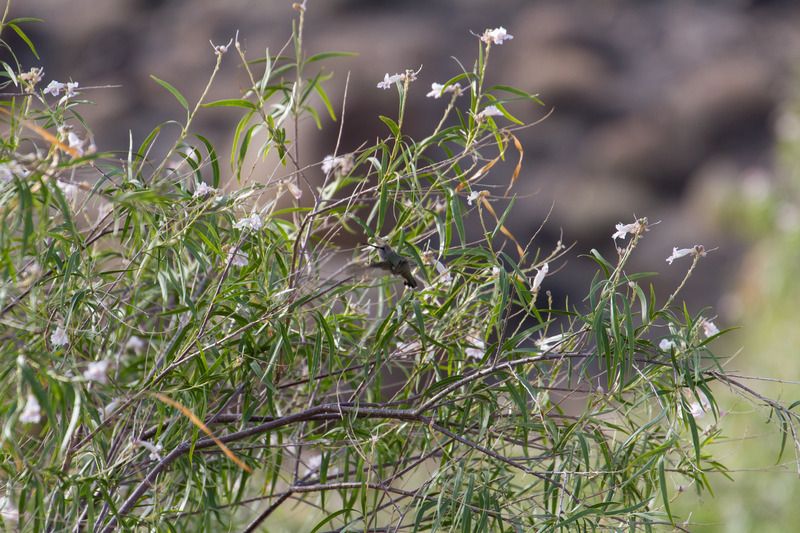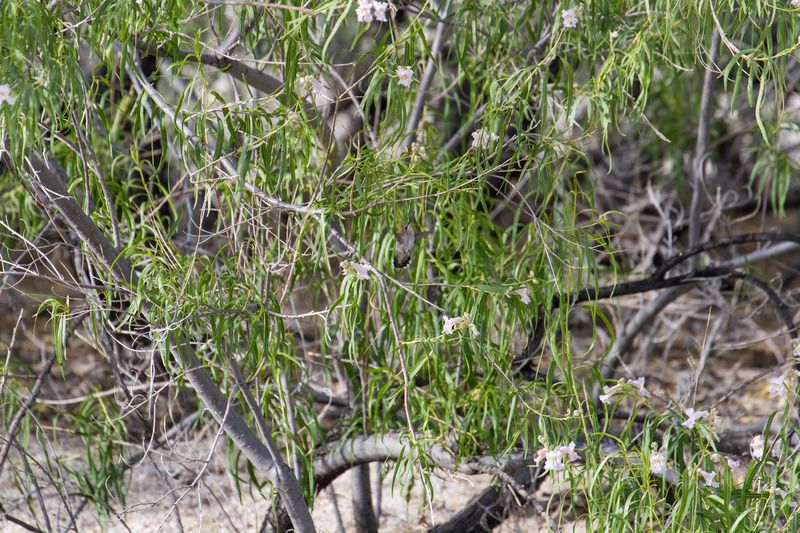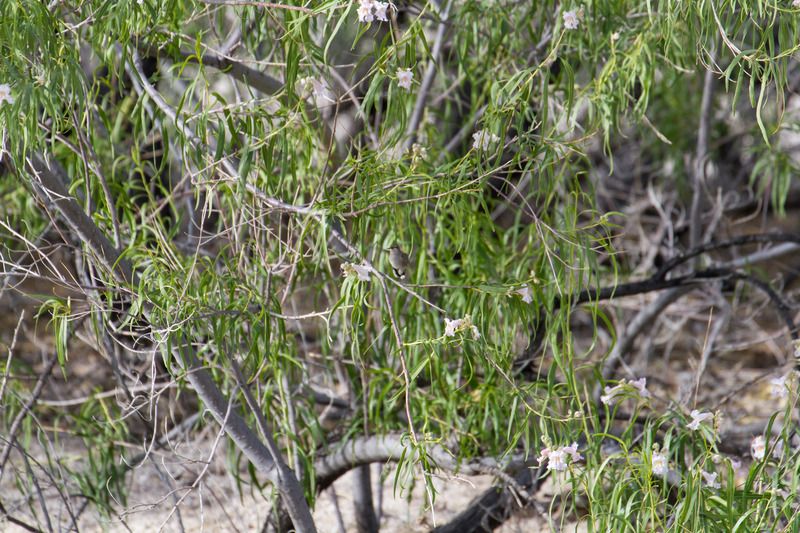 I found this pile of poo, fur, and a rabbit leg amidst some large cat foot prints.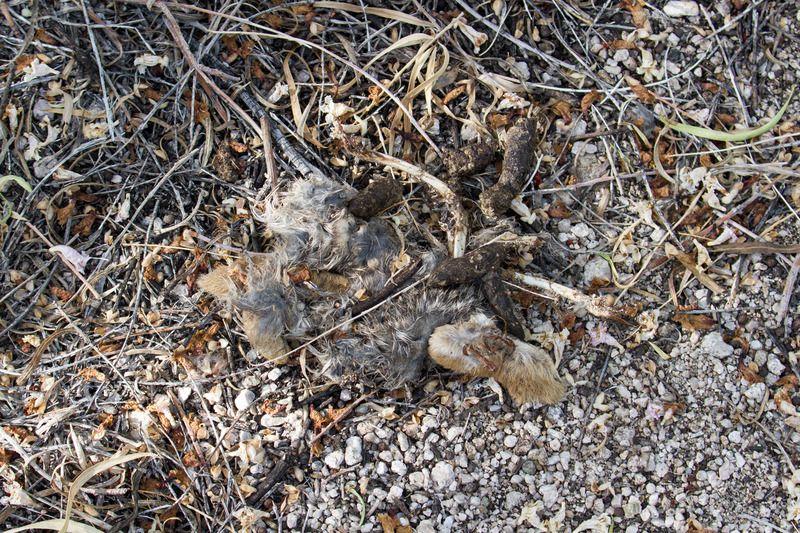 Our first morning was spent in southern Nevada at a favorite destination for many herpers.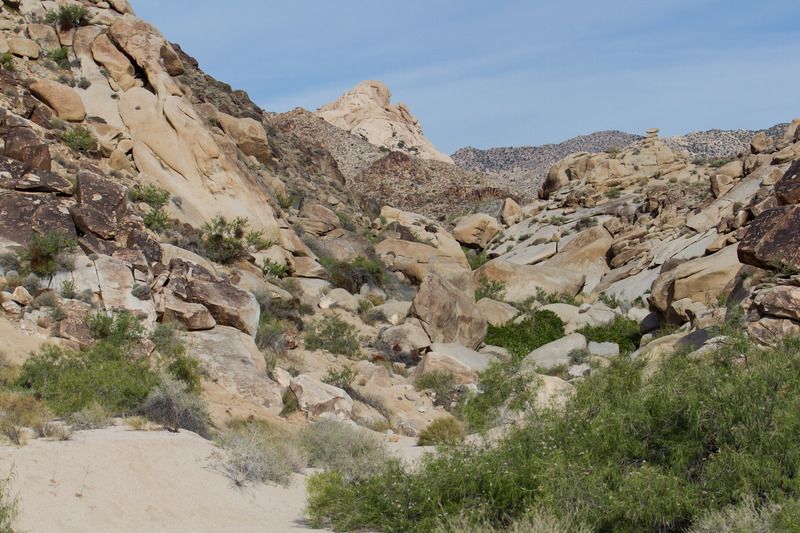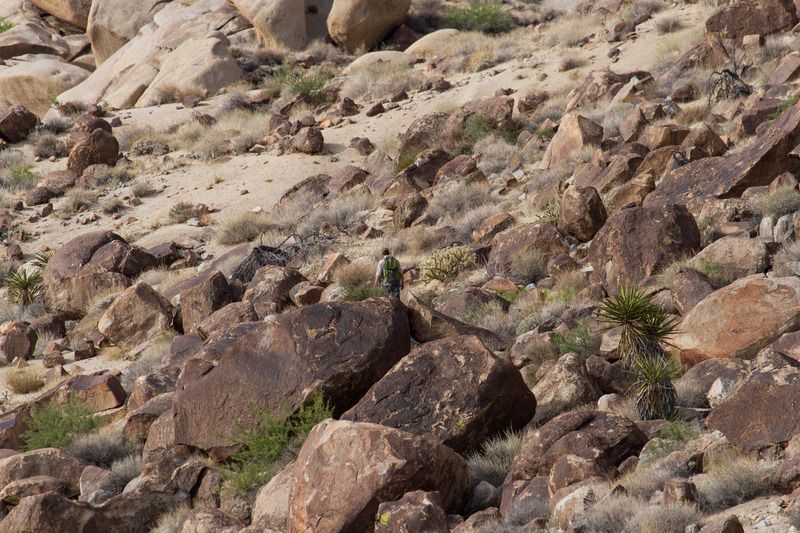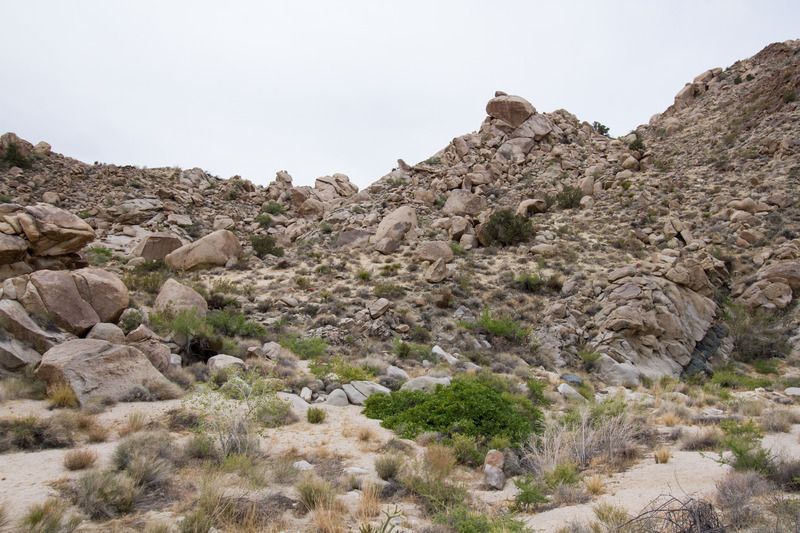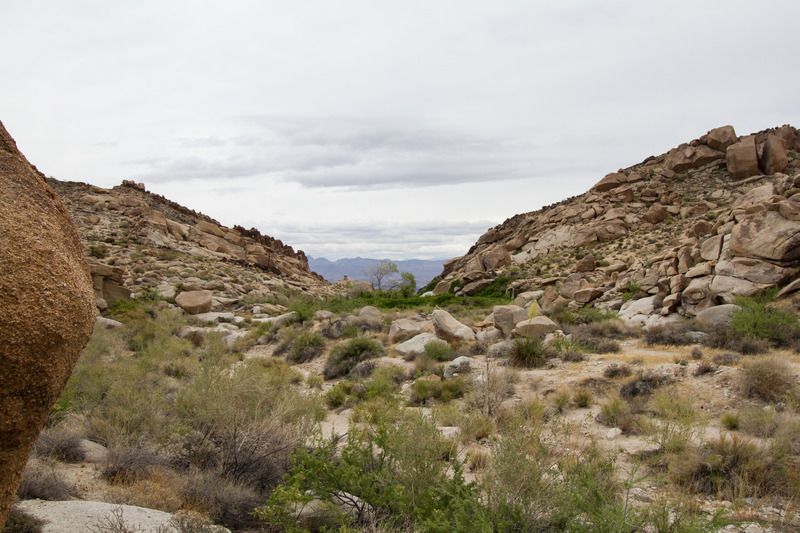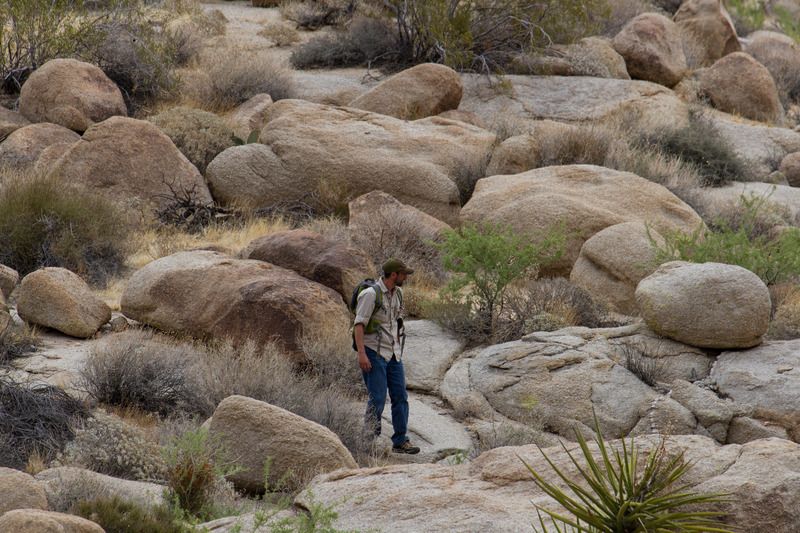 While jumping around boulder piles, I found some whiptails courting, and snapped a few voyeuristic shots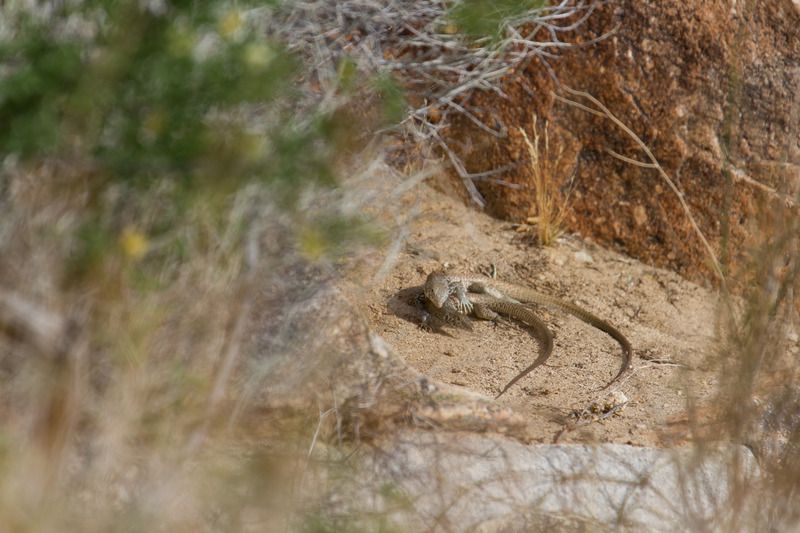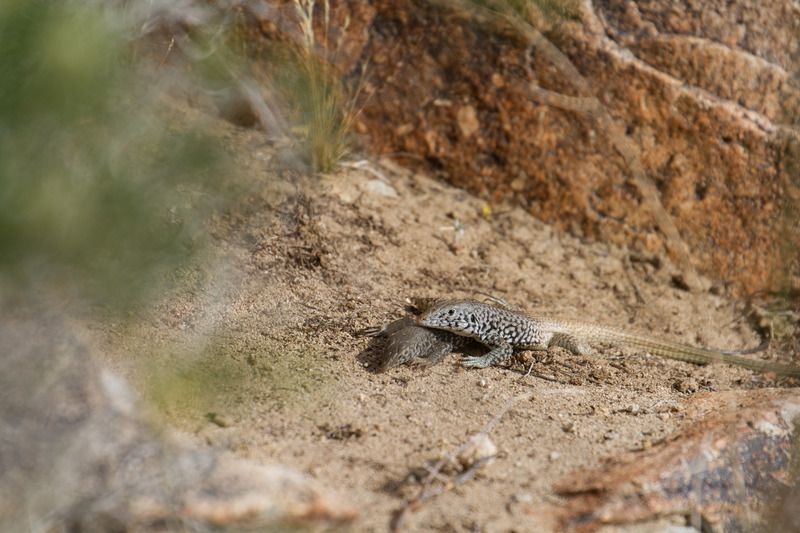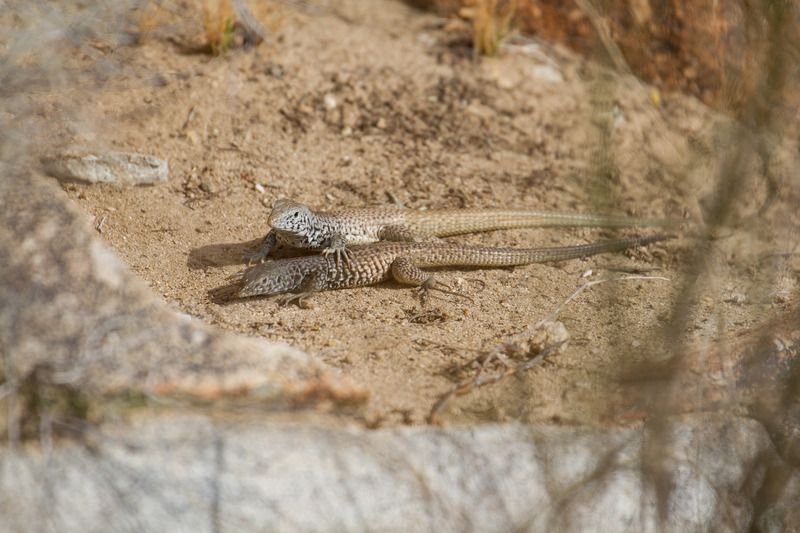 I found a sideblotch hanging out in front of a hole, maybe waiting for a girly friend.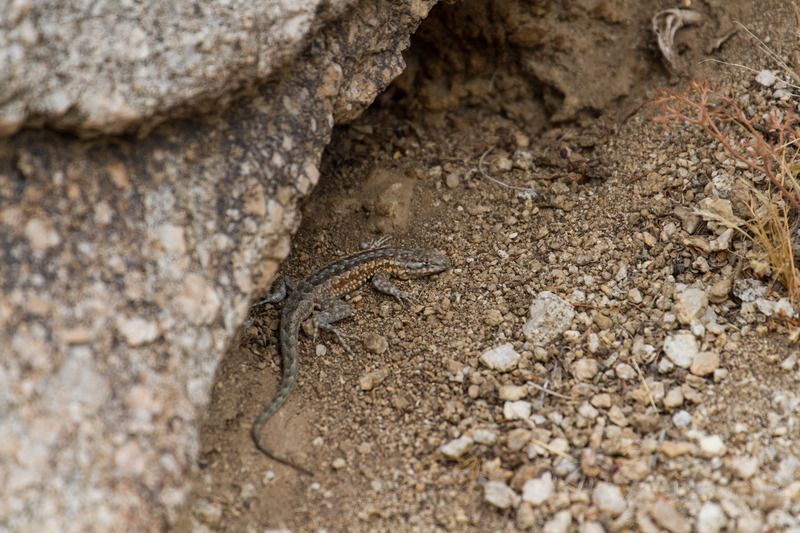 We found a junk pile, and while I was answering nature's call, Mack flipped a couple of snakes. A night snake, and a southestern speckled rattlesnake.
night snake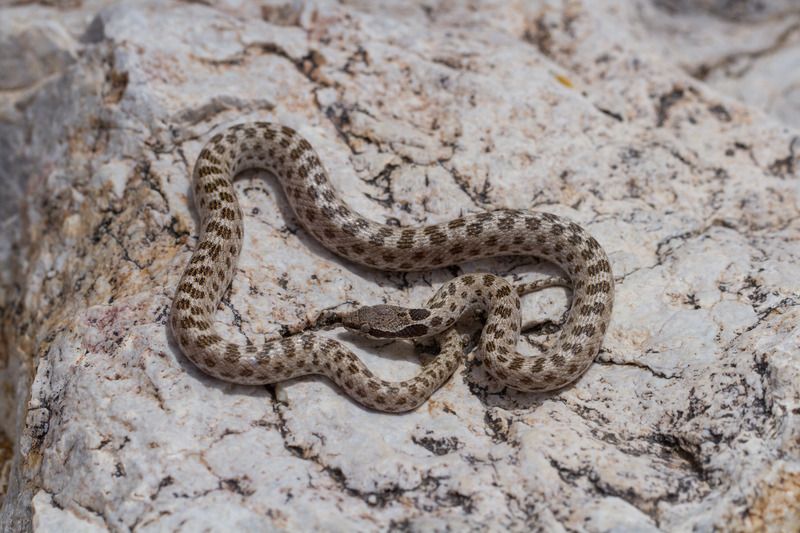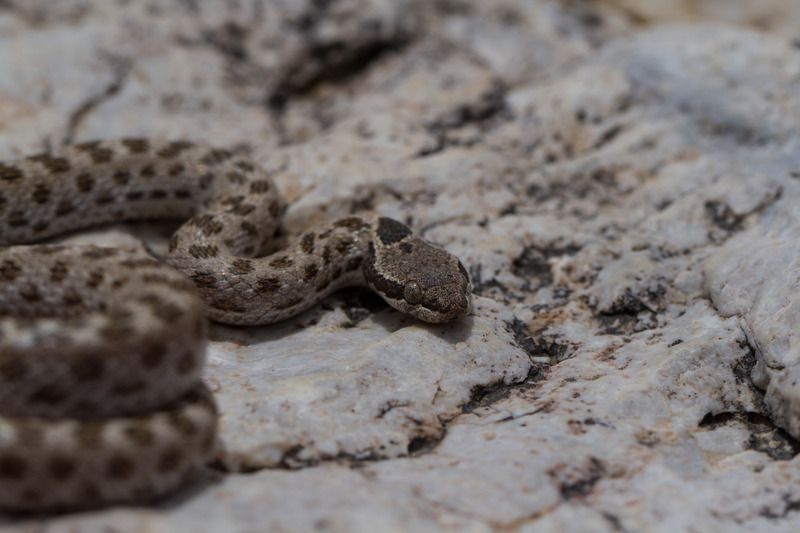 speck in situ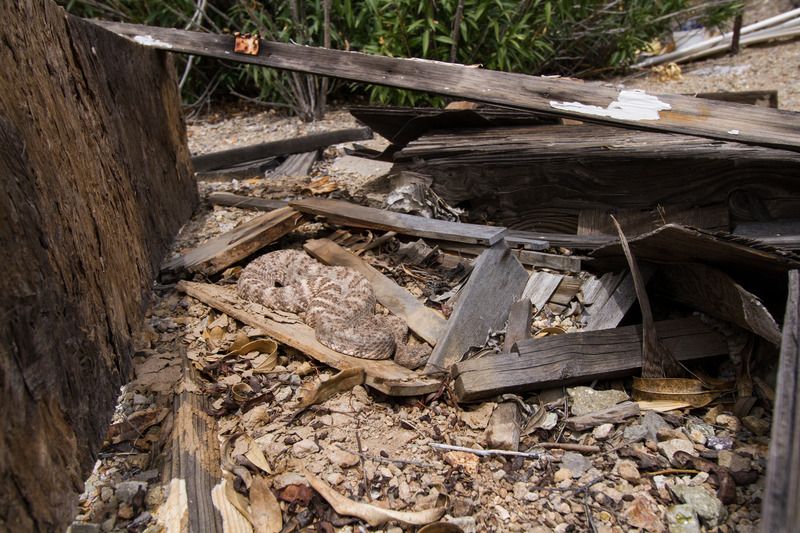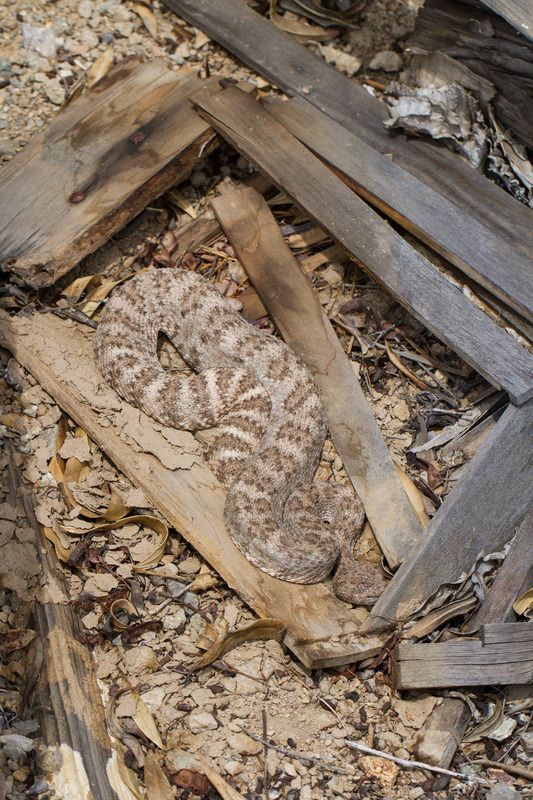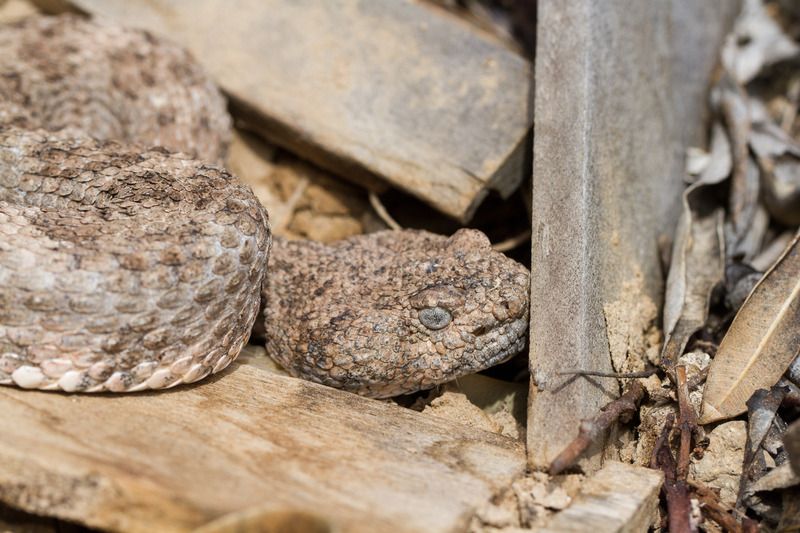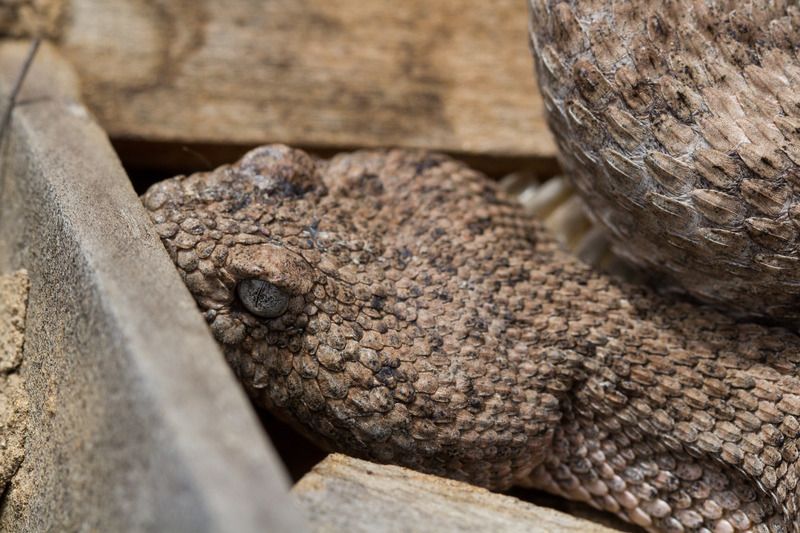 While looking for ruddockii and legless lizards, we were almost chased off by a local with a shotgun, but continued our search and found a couple of pacific gopher snakes, northern pacific rattlesnakes and legless lizards.
gopher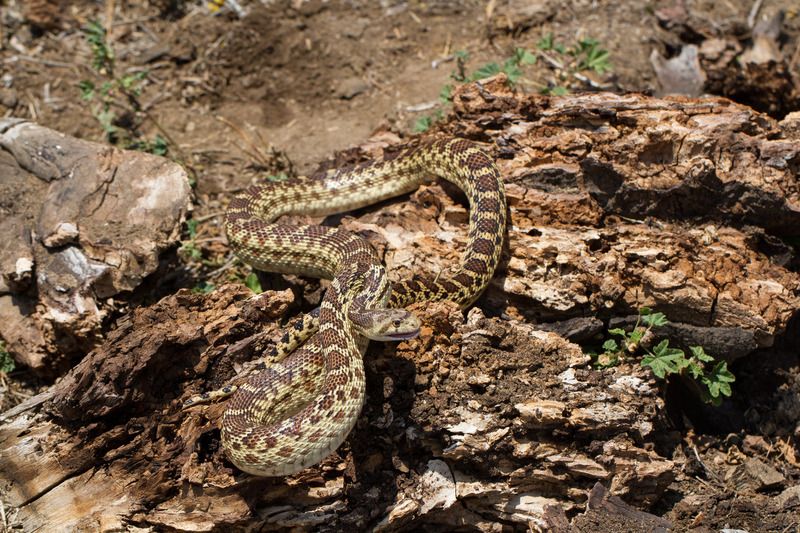 norpac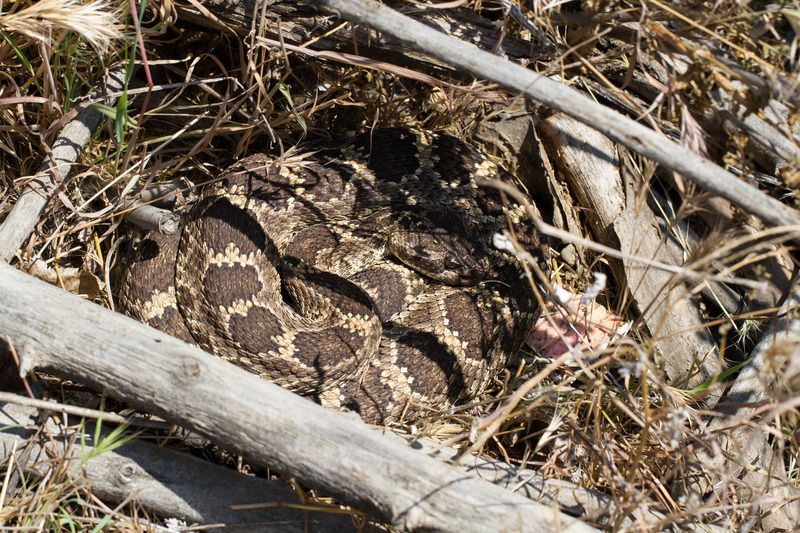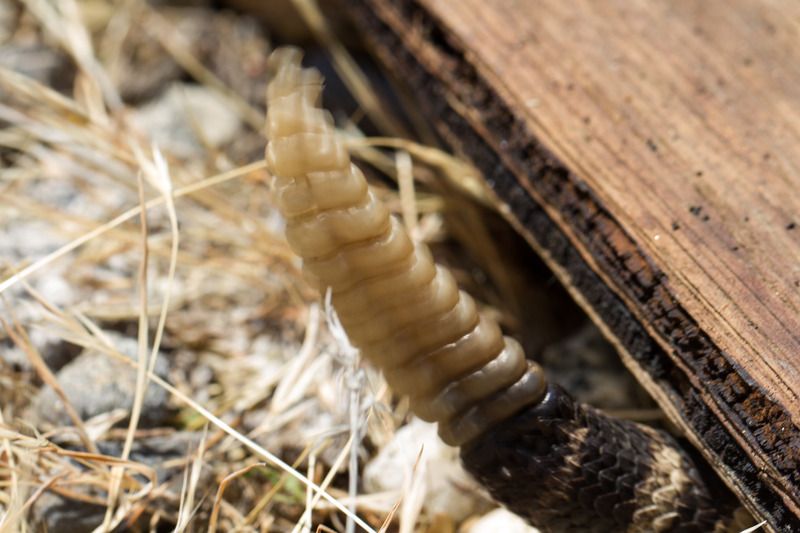 legless (can't remember, but we found two different species)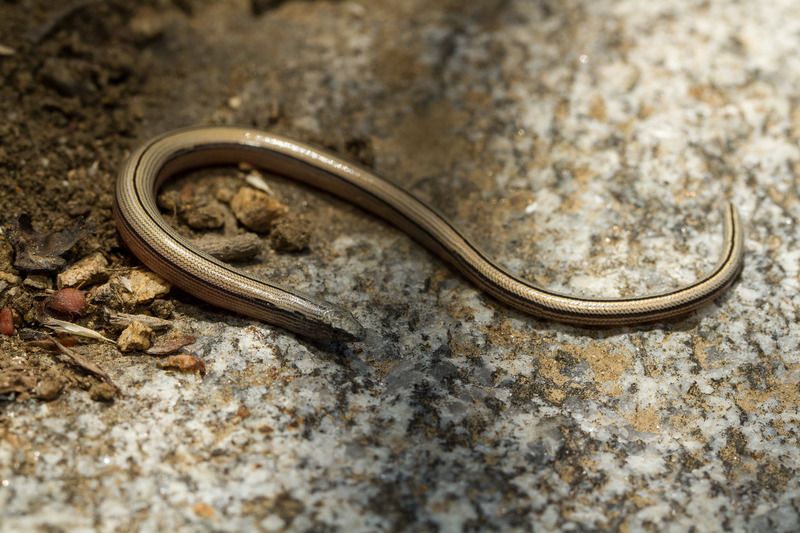 A slow night of roadcruising produced a couple gems (EVERY night was a slow night with temps rarely reaching 80)
gecko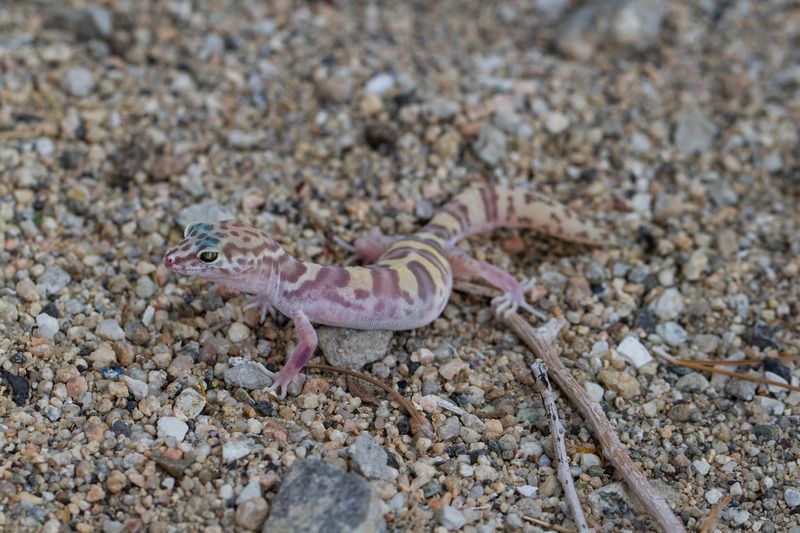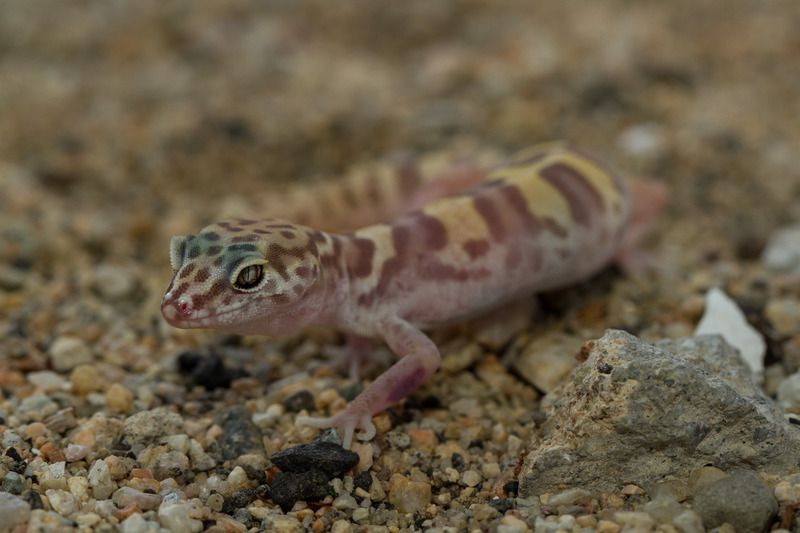 night
glossy
leafnose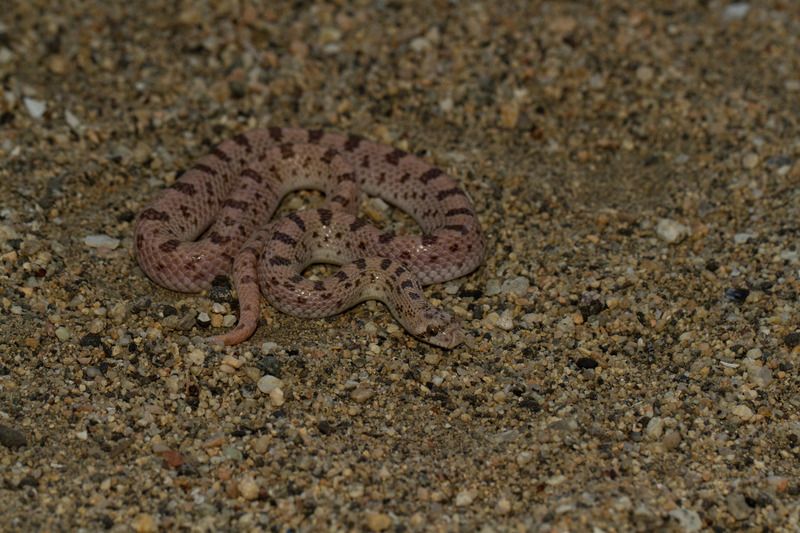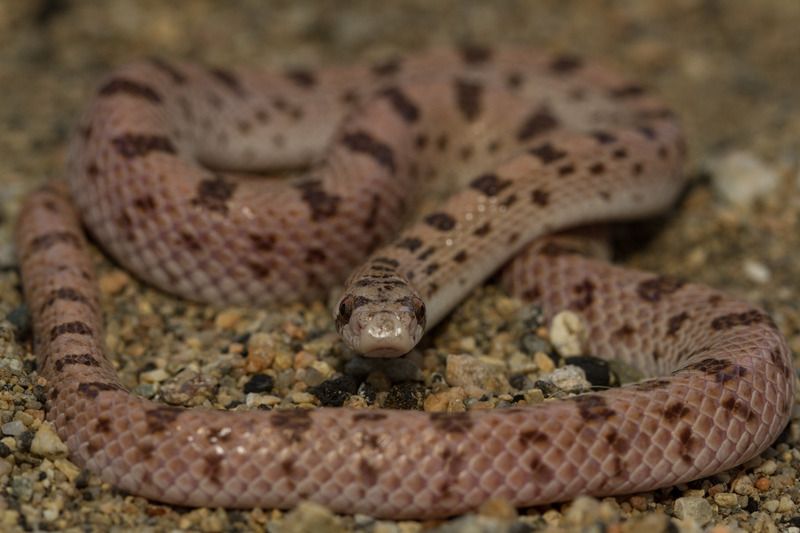 We then headed into the mountains for a day of southern rubber boa and zonata searching.
boa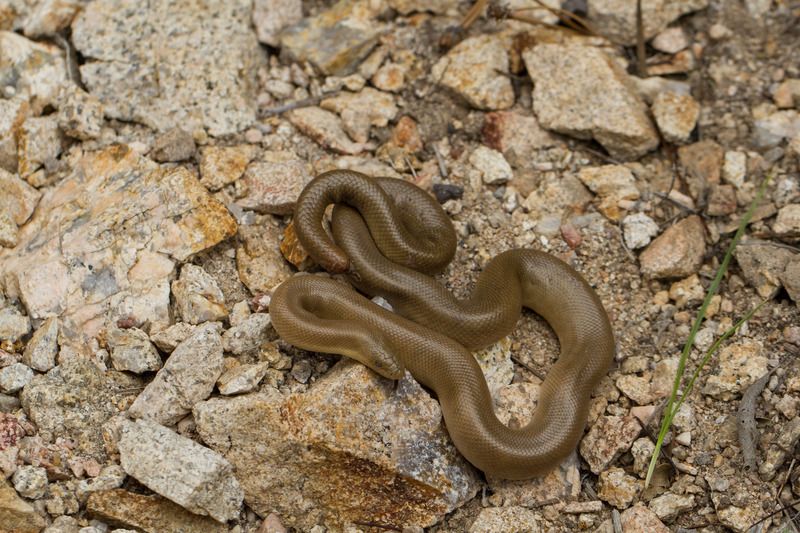 z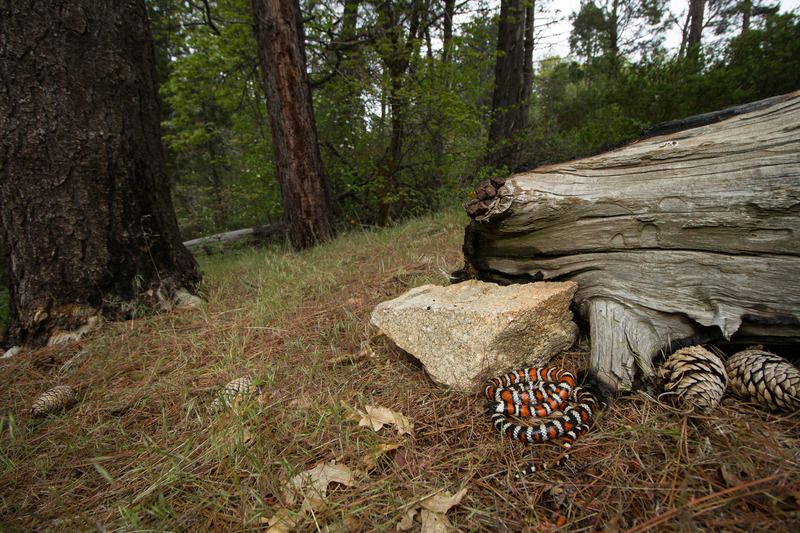 With our close proximity to the southern desert regions, we decided to start our shovelnose quest. a night hike and some road cruising produced a few cool critters
leaf toed gecko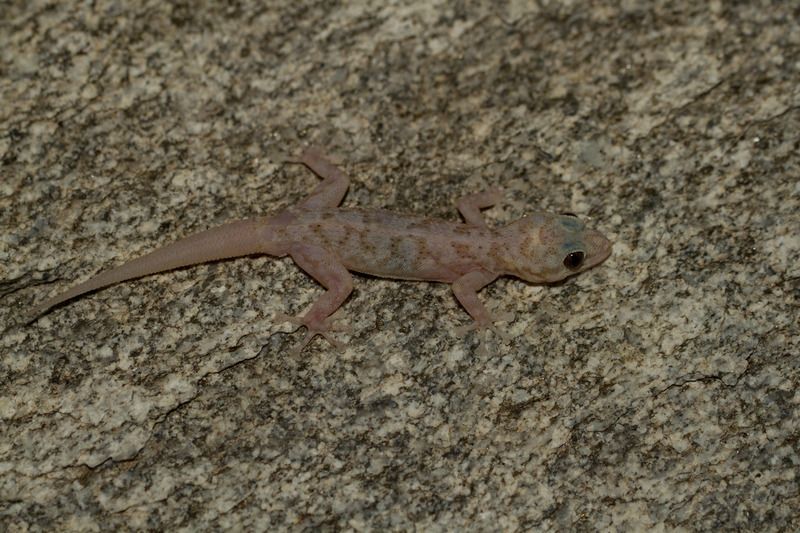 granite night lizard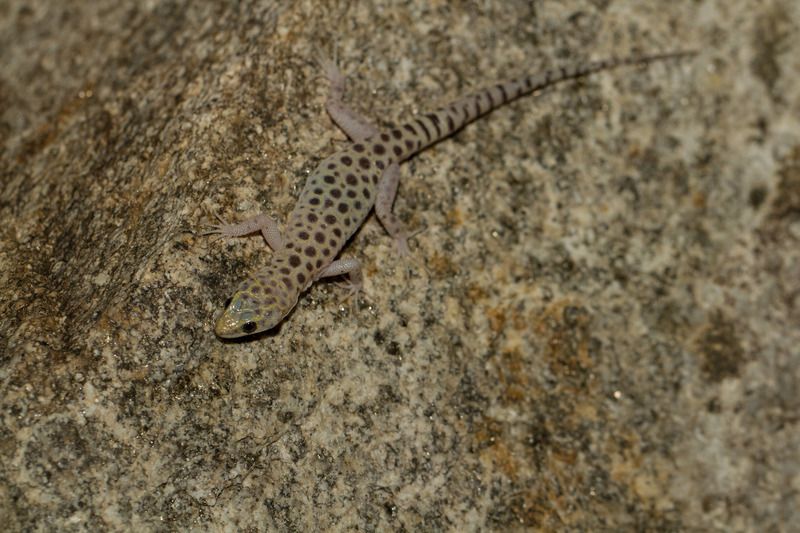 a colorado desert shovelnose lacking red
a longnose snake (mostly) lacking red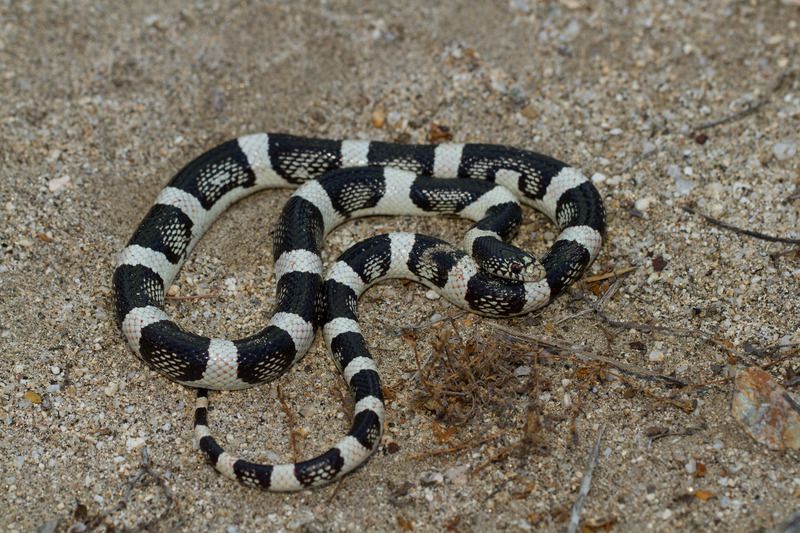 a regular colorado shovelnose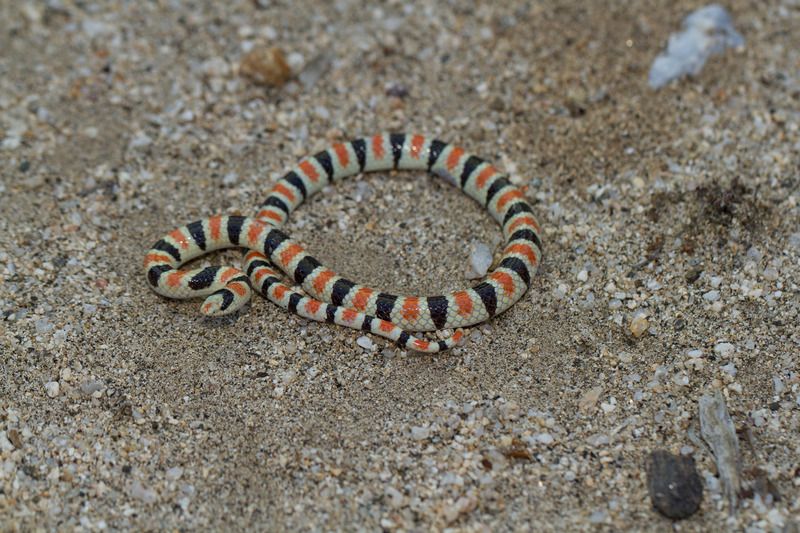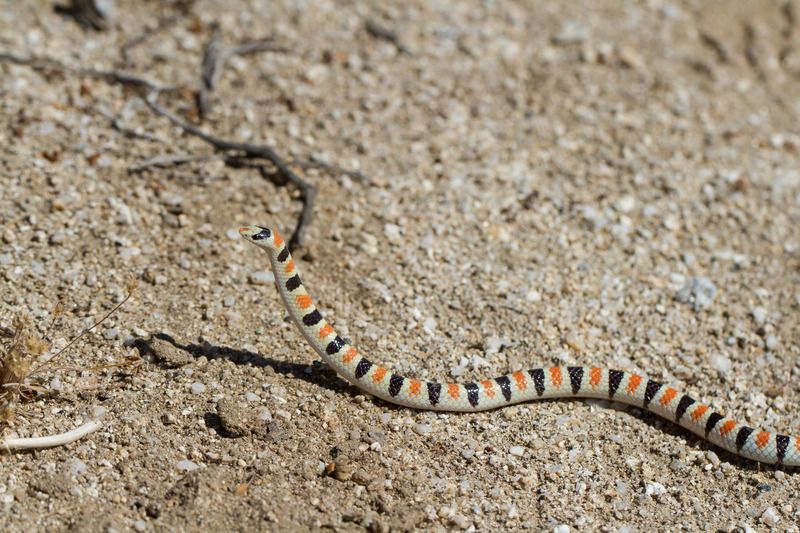 a striped slug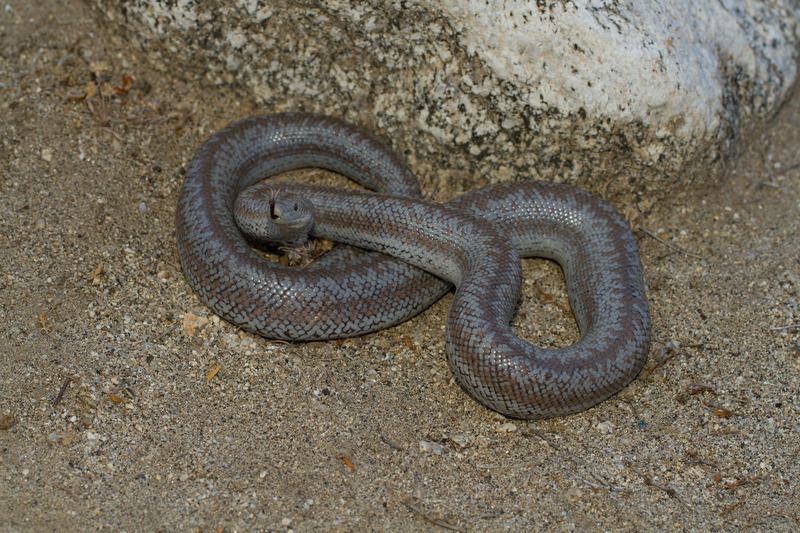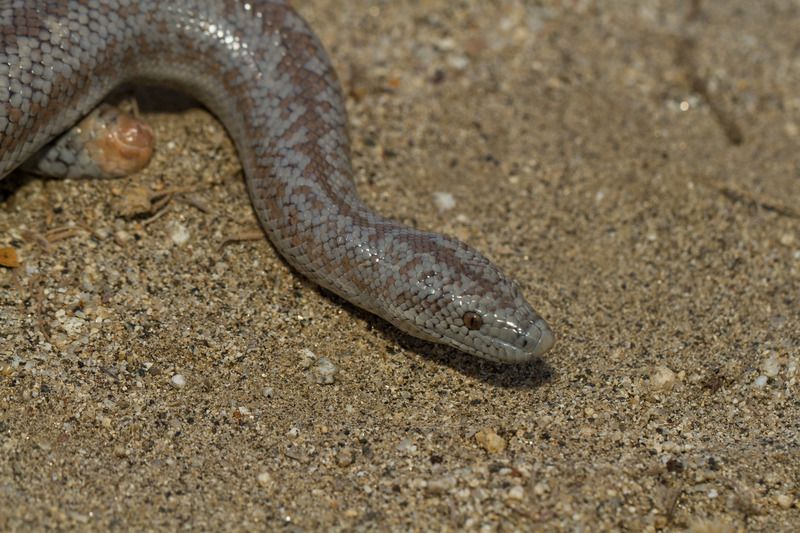 We moved onto other pastures (not really green, pretty dry) and I flipped this little guy
blackheaded snake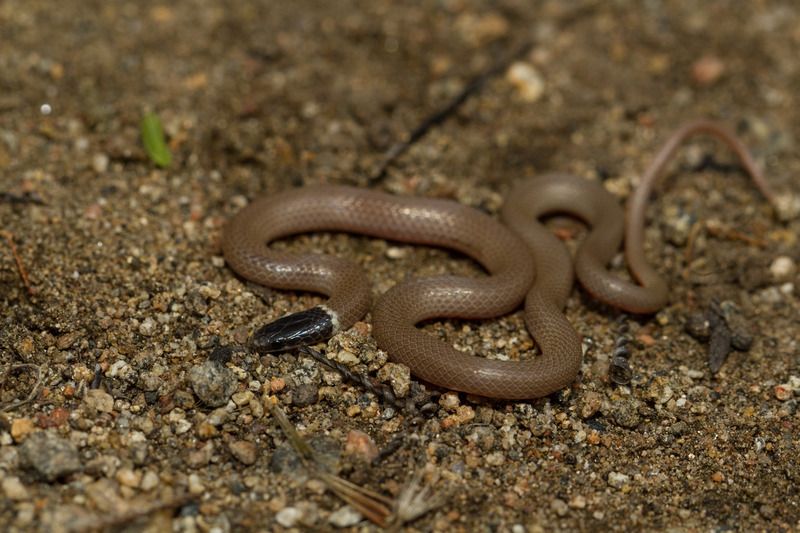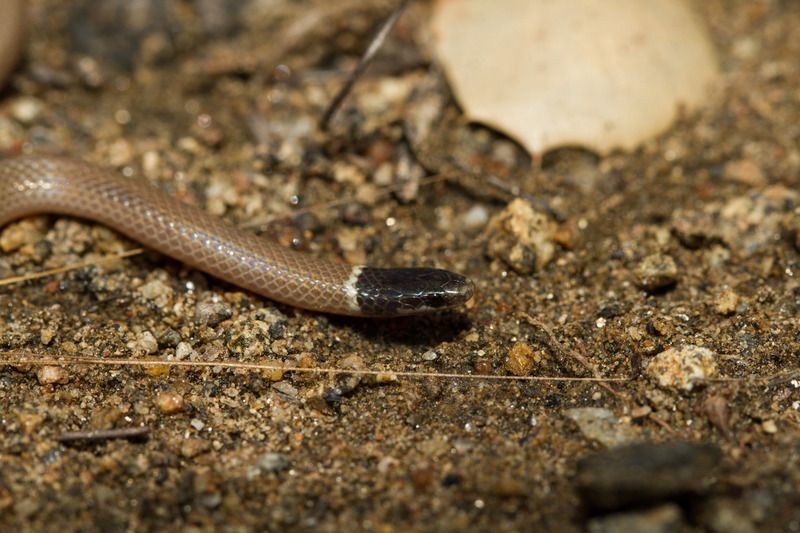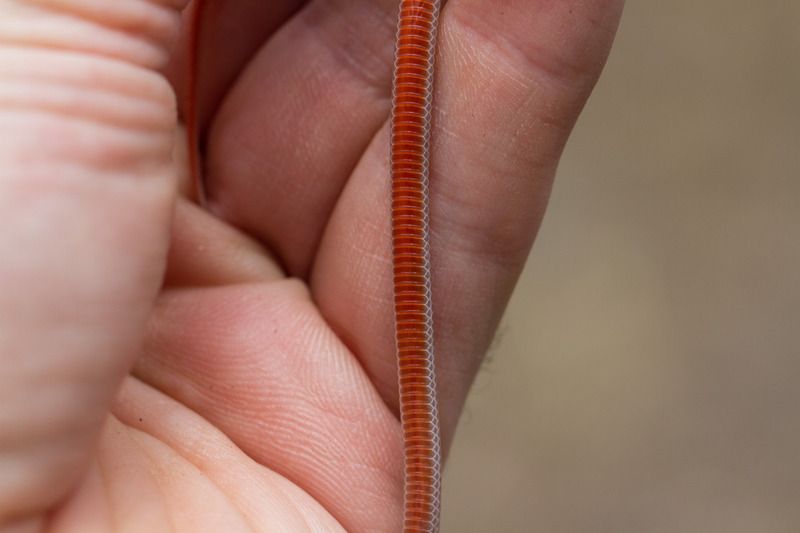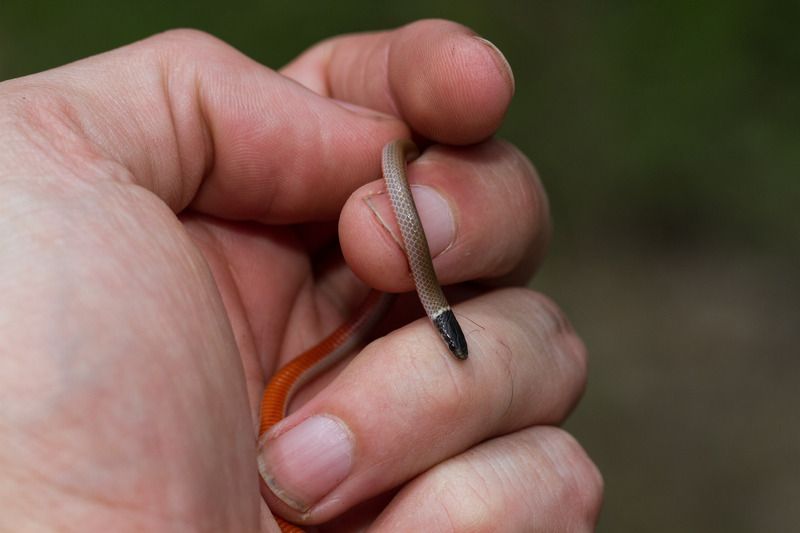 a two striped garter showed up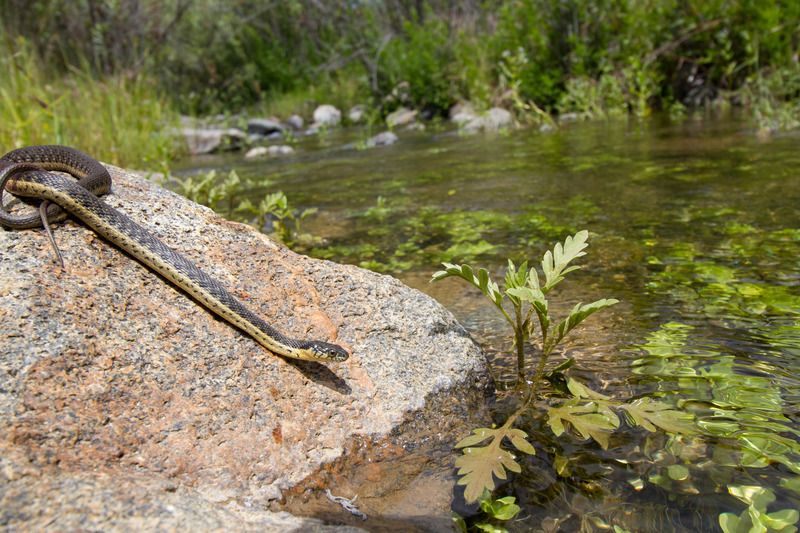 southern pacific rattlesnake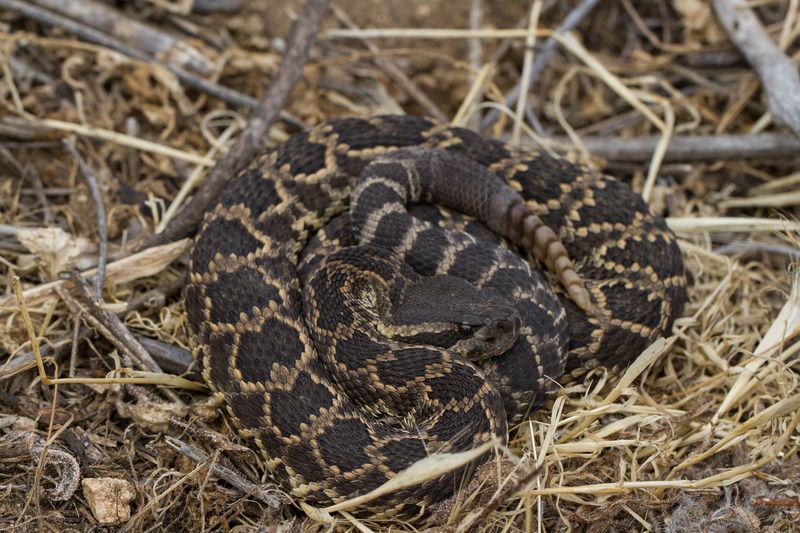 a southwestern blind snake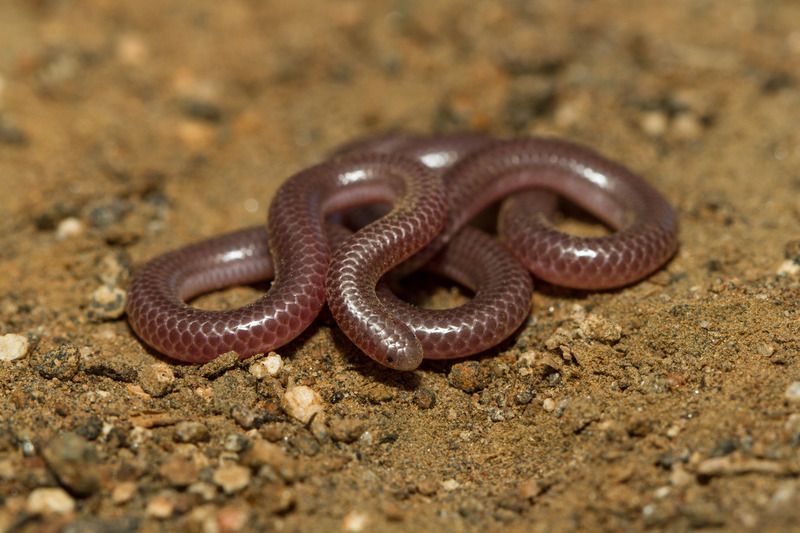 Mack found a goofy kingsnake. Apparently a "highway" morph, and some people were REALLY excited.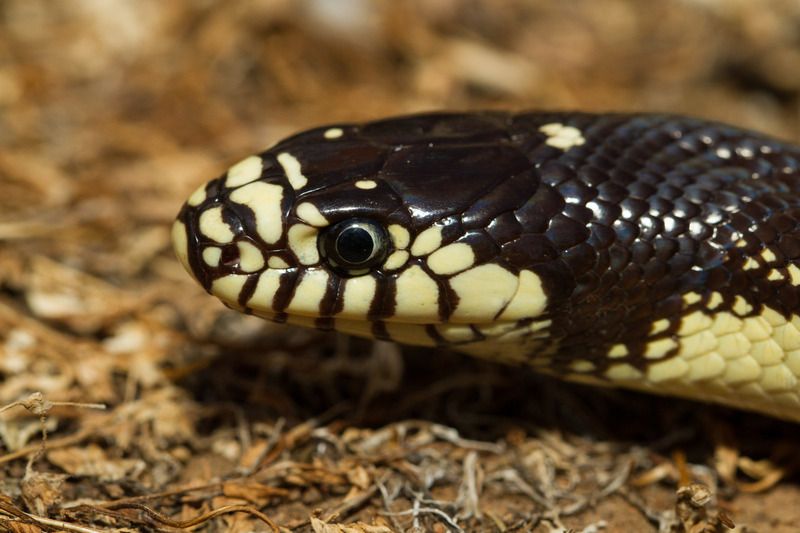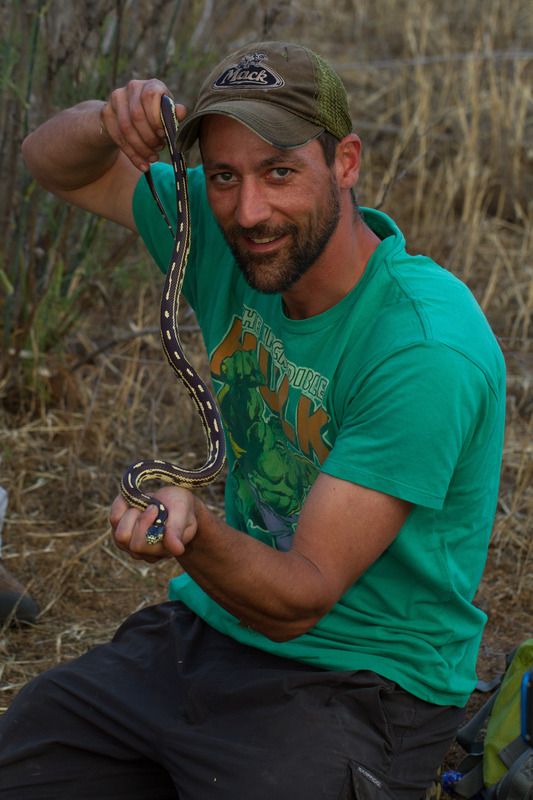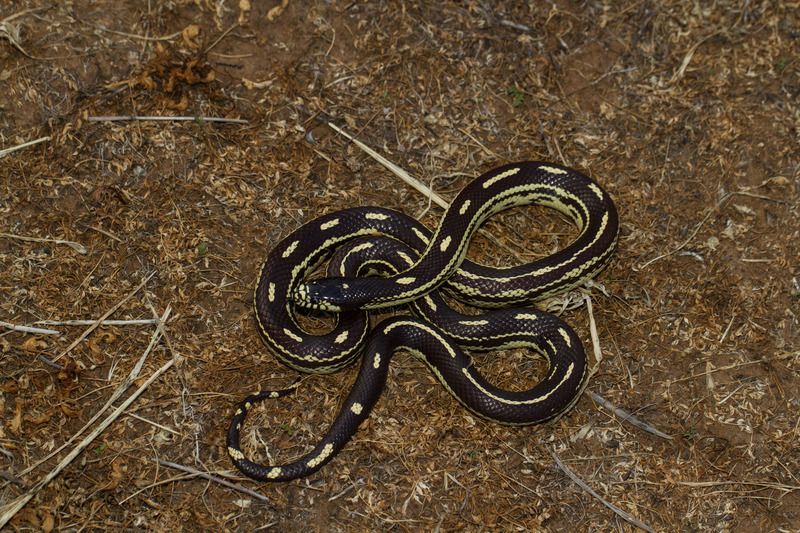 We spent another day around San Diego and turned up a couple more local desert denizens
san diego night snake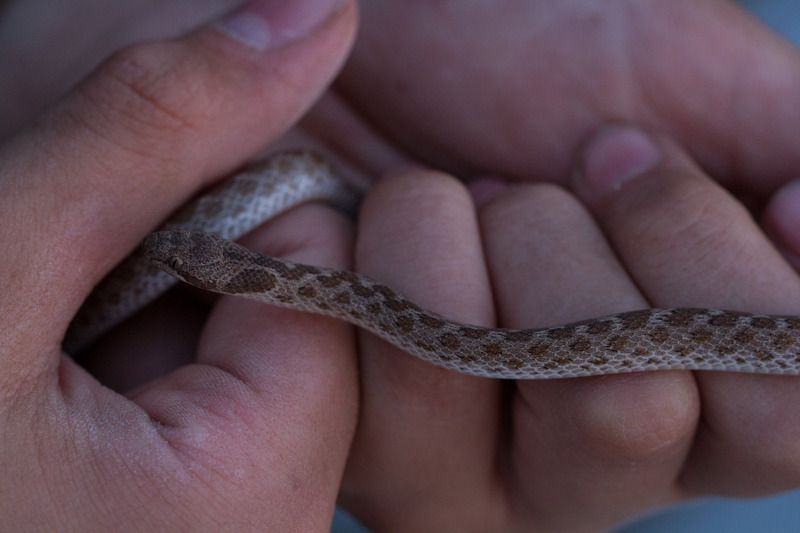 san diego banded gecko
I took these two shots from the passenger seat through the driver side window while traveling 35 mph on a bumpy gravel road, so sorry if they aren't award winning, but I liked them.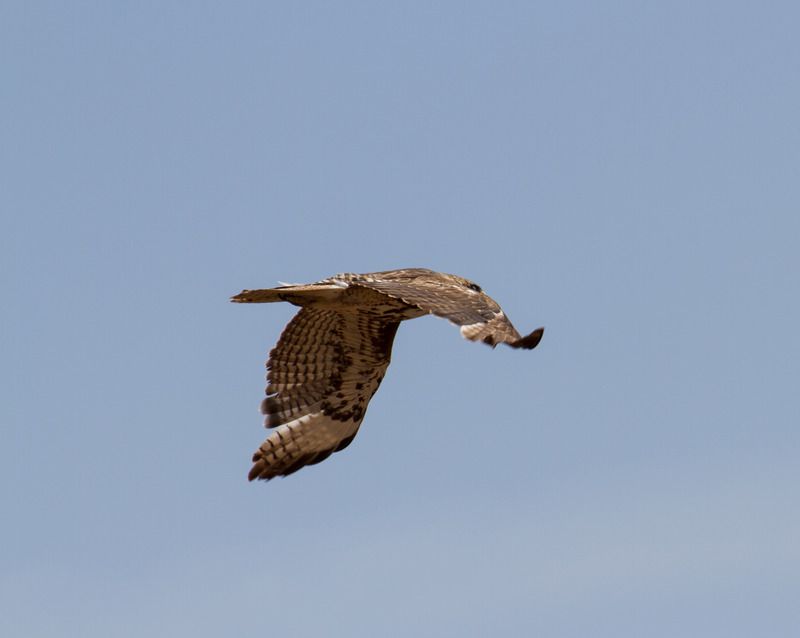 We went up into another mountain range looking for zs. We found a baby dwarf northern rubber boa that I forgot to photograph, and these salamanders that are pretty cool I guess.
a slender of robust proportion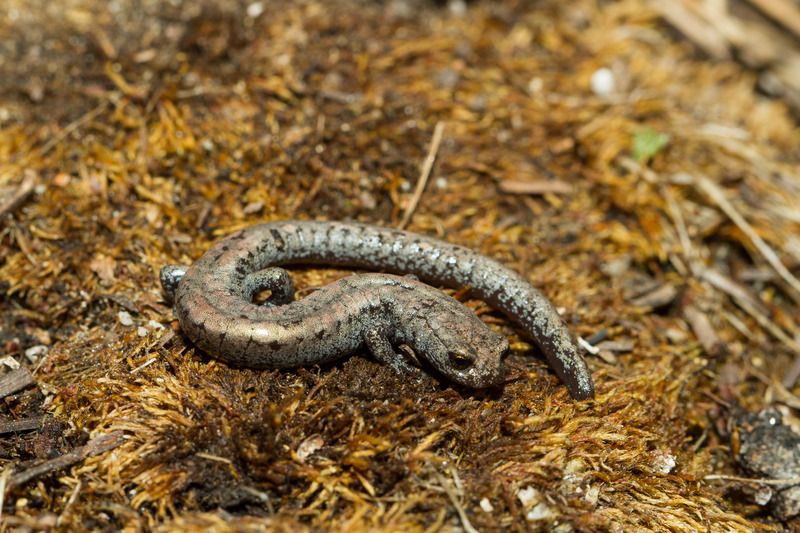 an ensatina that is probably a yellow blotch x sierra nevada intergrade, or maybe a pure yellow blotch. I think DNA is still pending on the locality.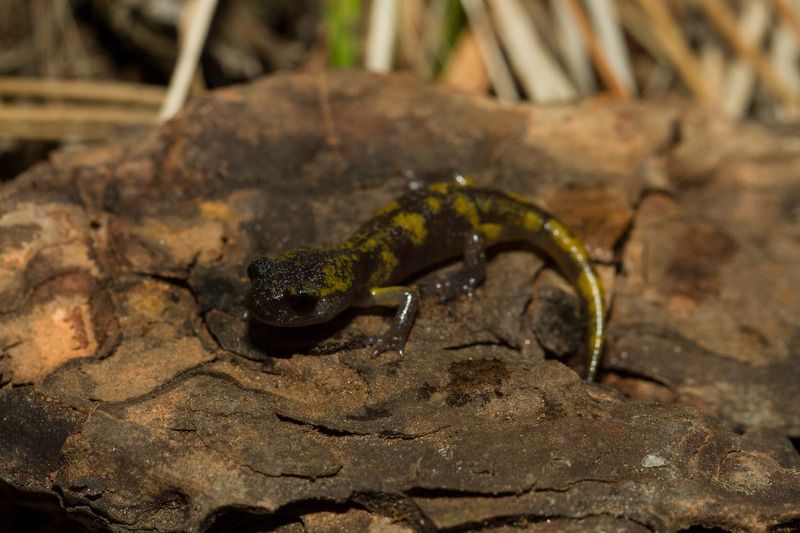 We returned to the desert to continue our search for Chionactis.
a sidewinder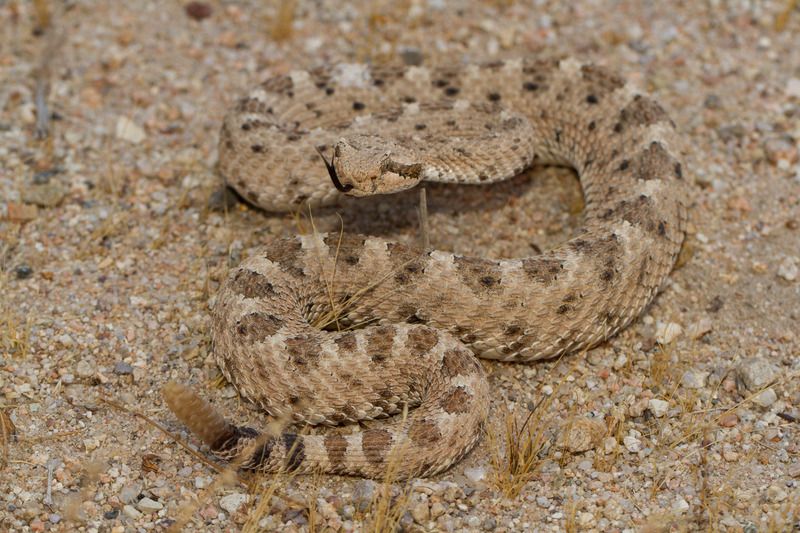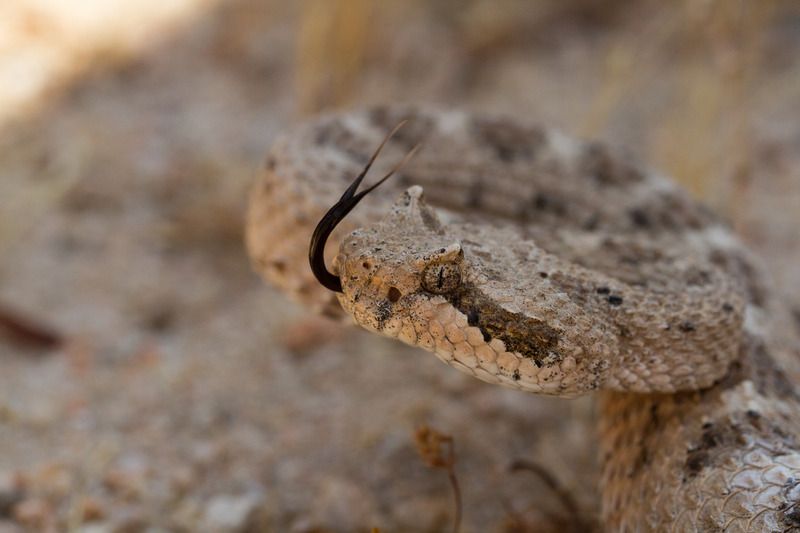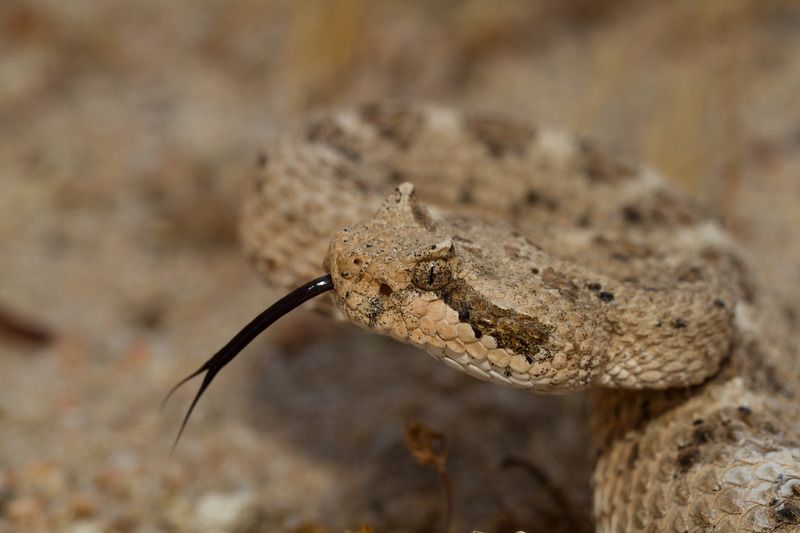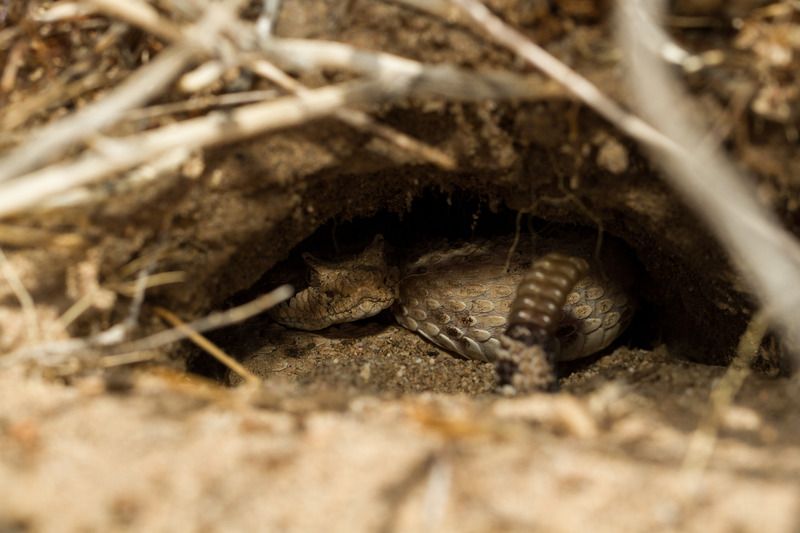 glossy
a chuckwalla in a crack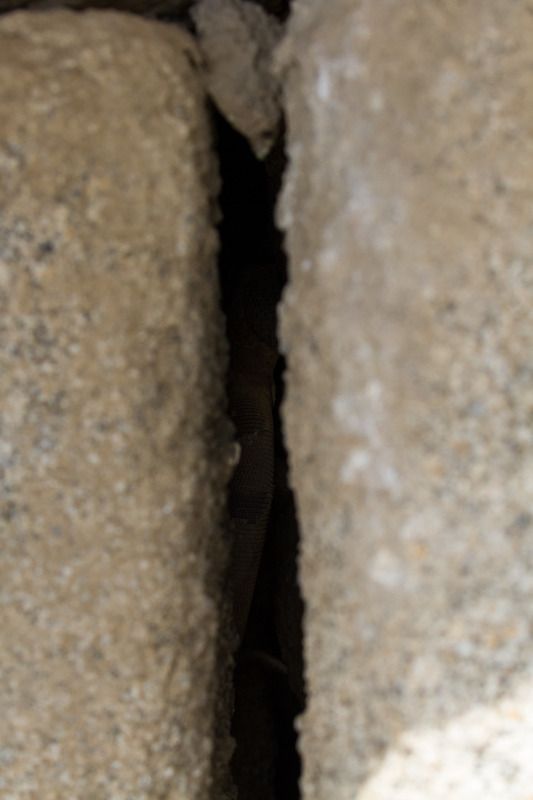 a baby winder out during the day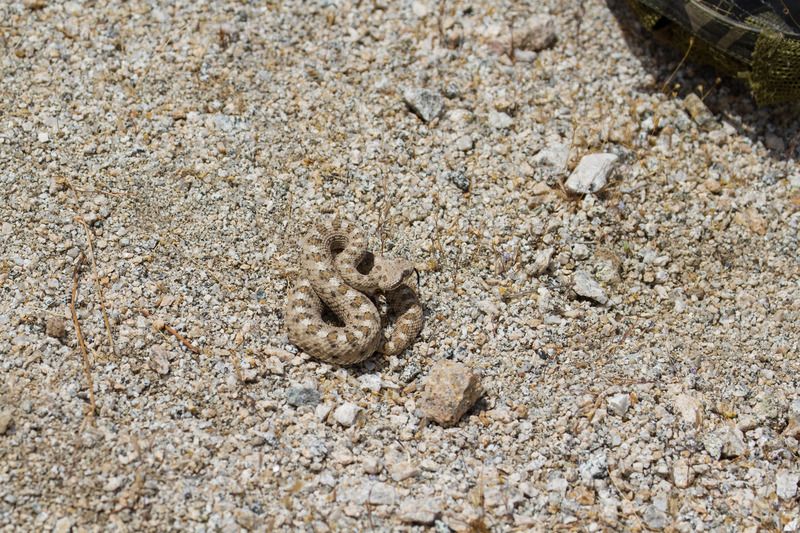 a male longnose leopard in situ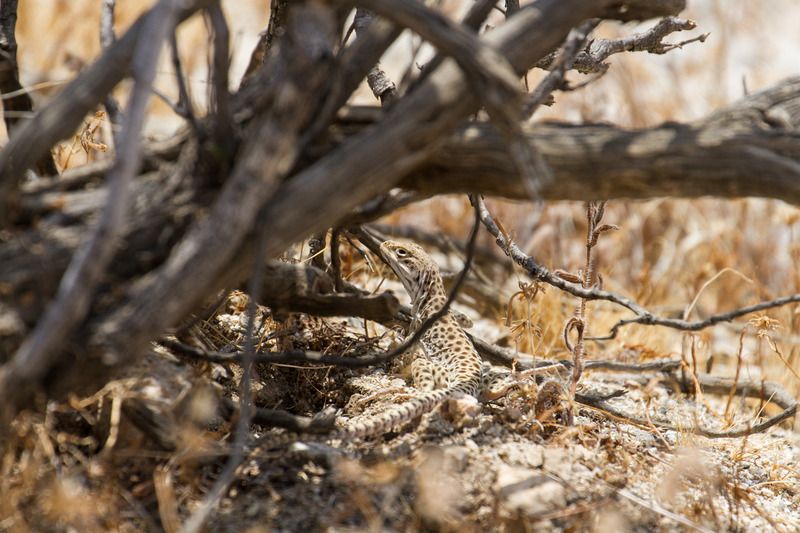 a female longnose leopard in situ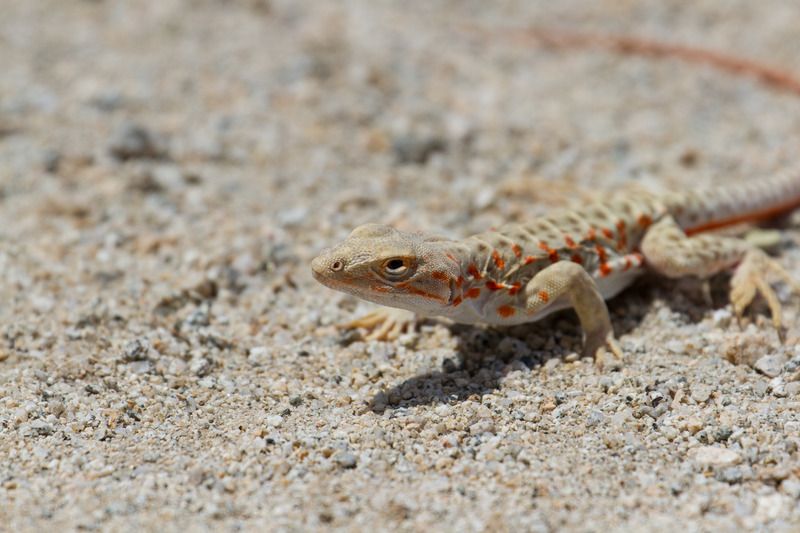 a panamint rattlesnake in situ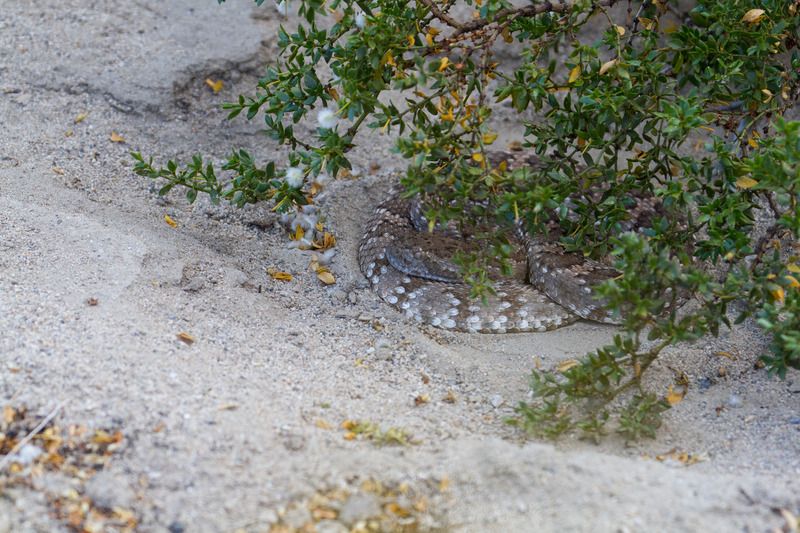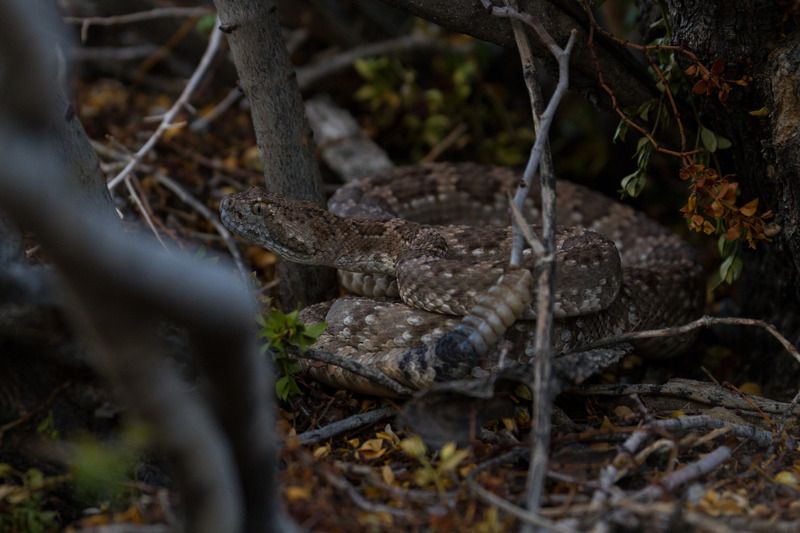 burros
Mike taking a load off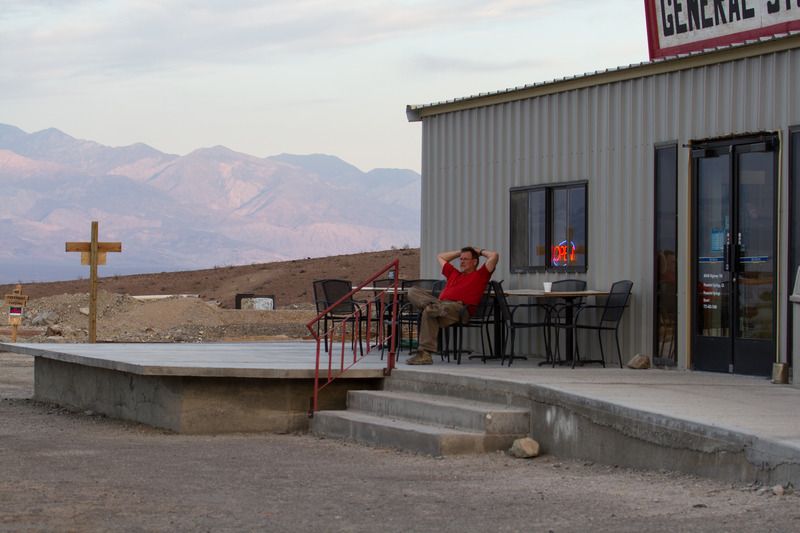 Nevada shovelnose snake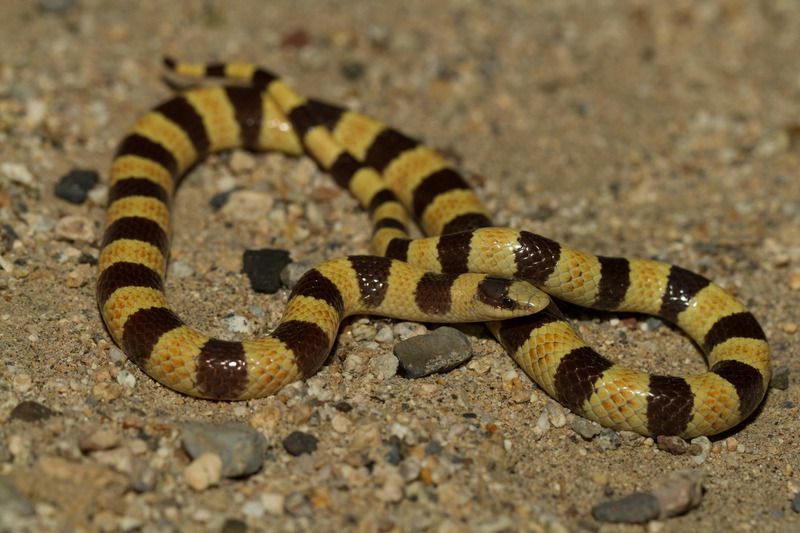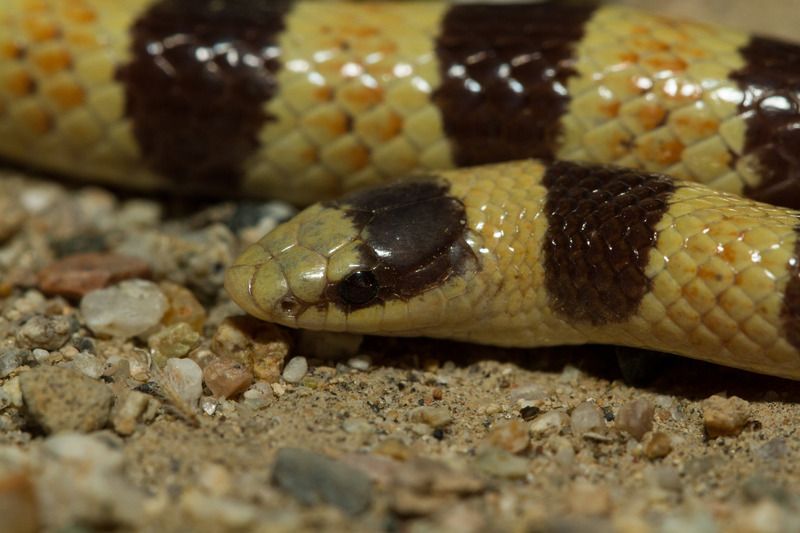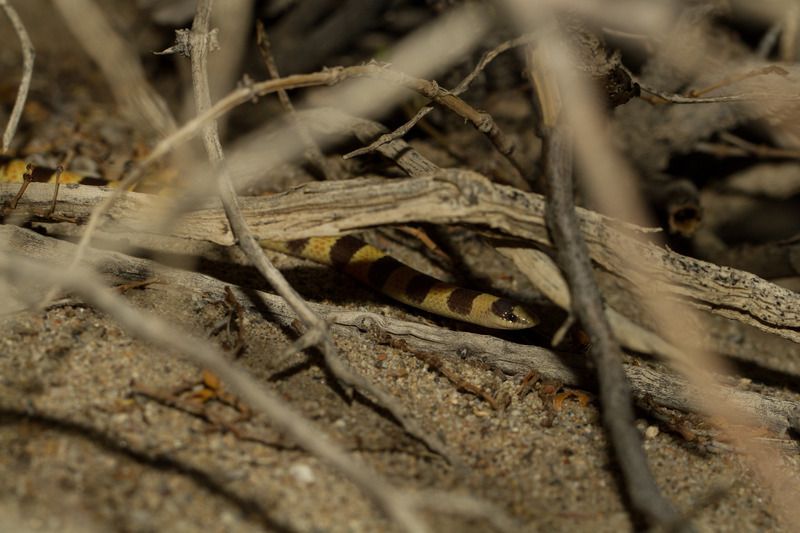 a large ground snake from Nevada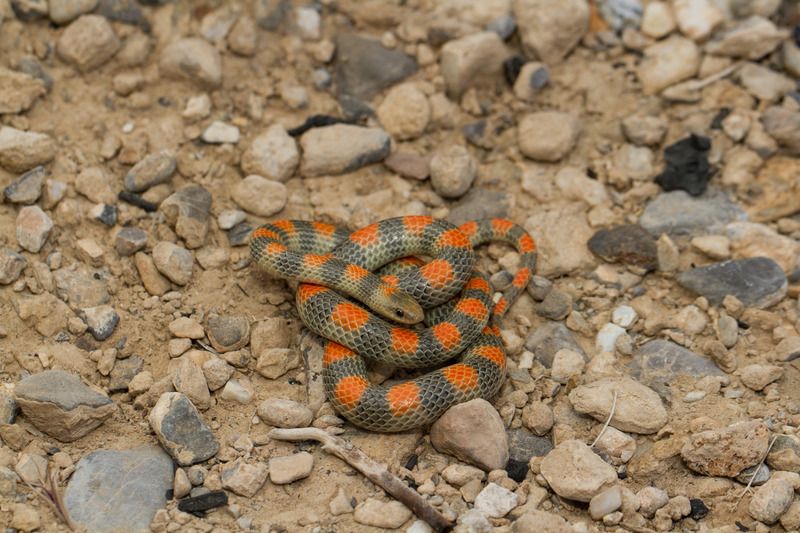 a coachwhip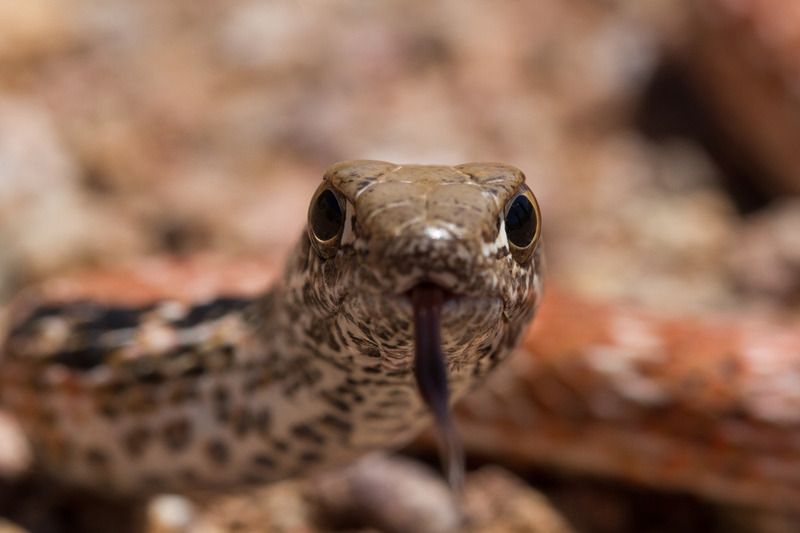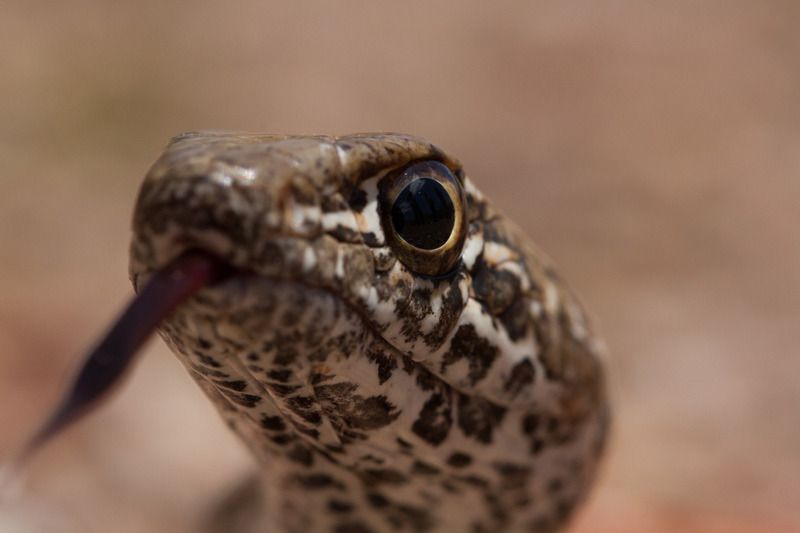 several speckled rattlesnakes turned up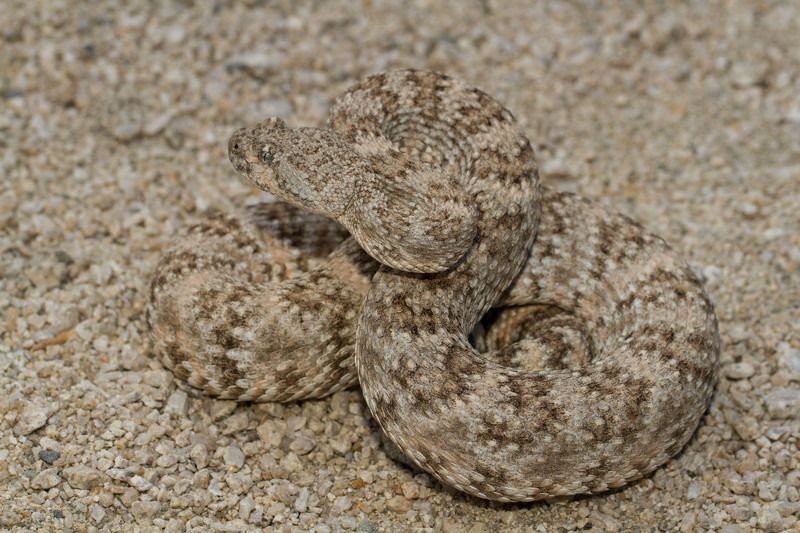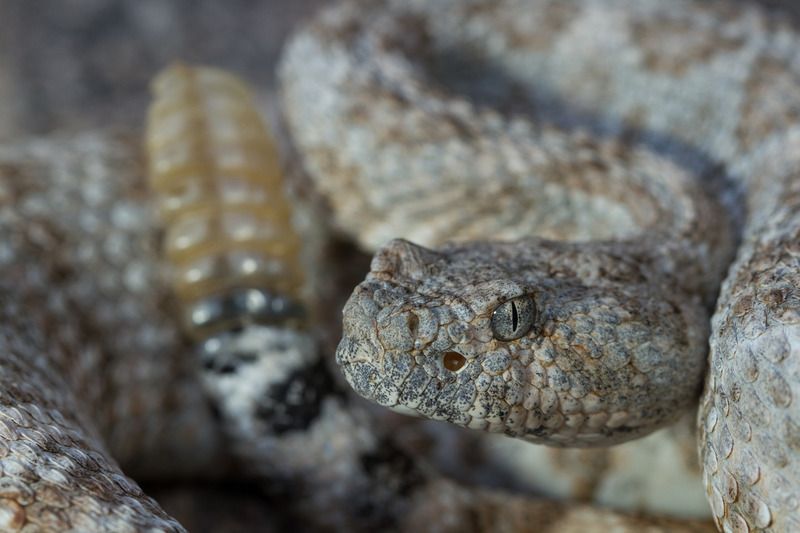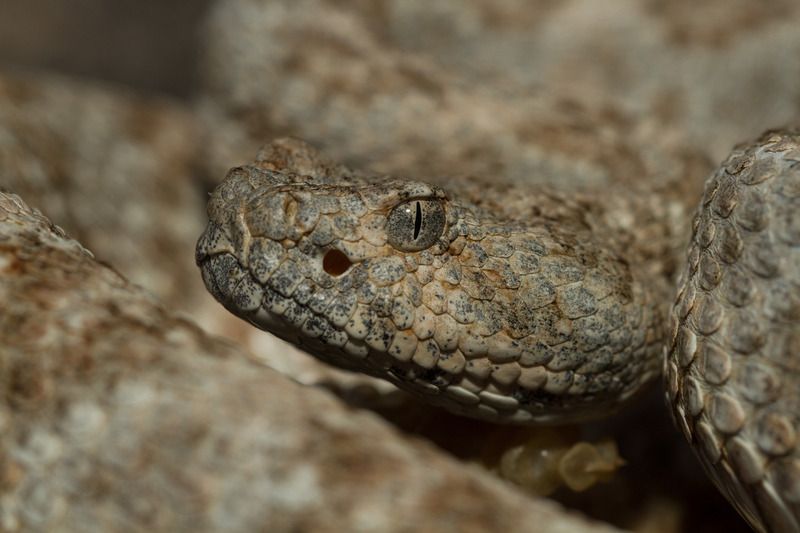 Nevada atrox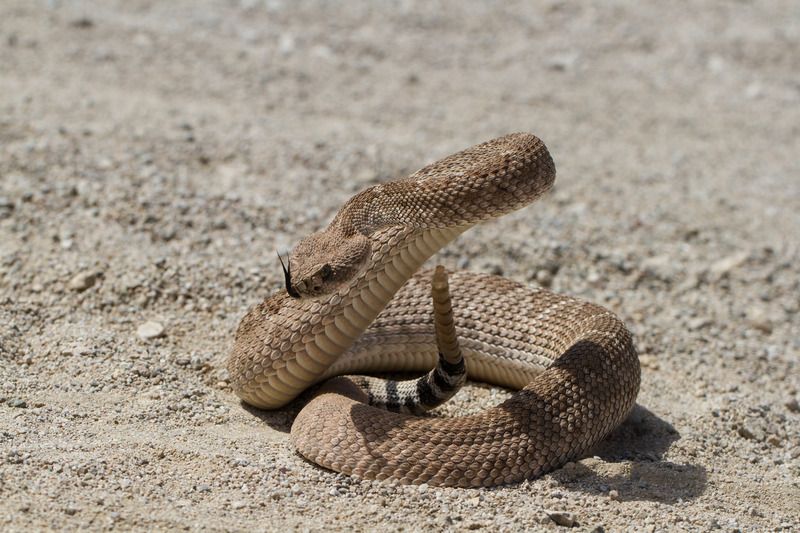 A mojave from the mojave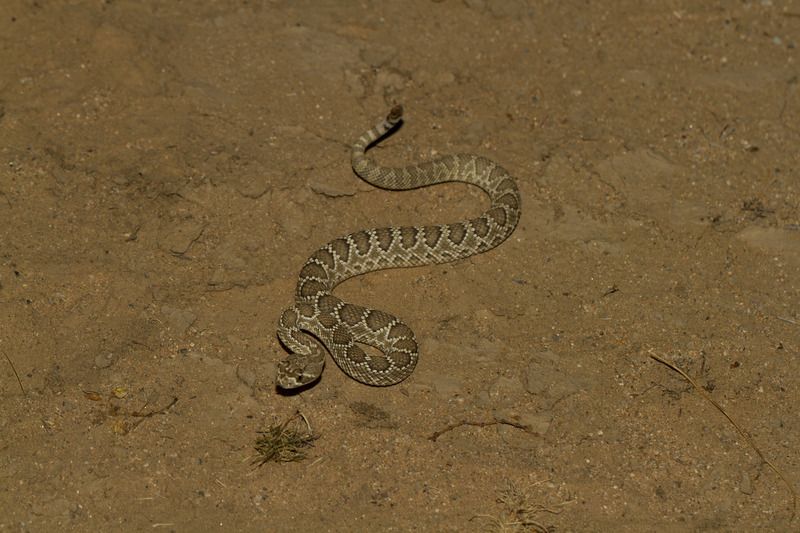 and our third shovelnose showed up in the 11th hour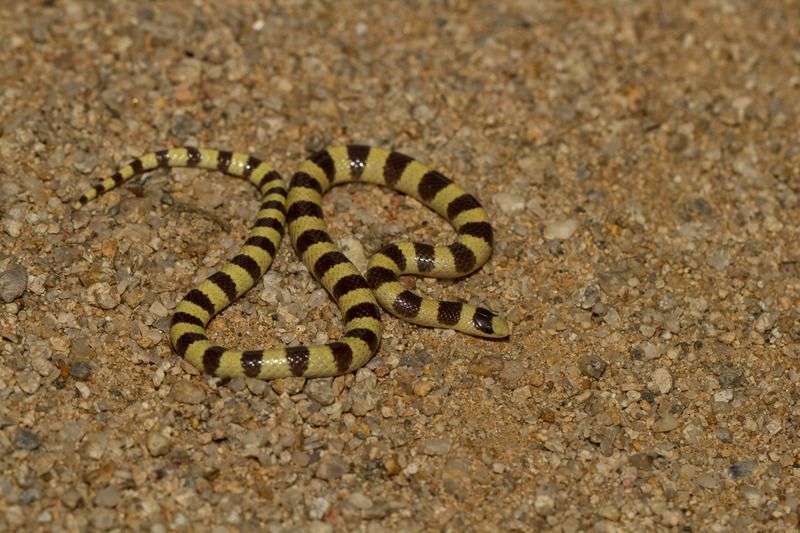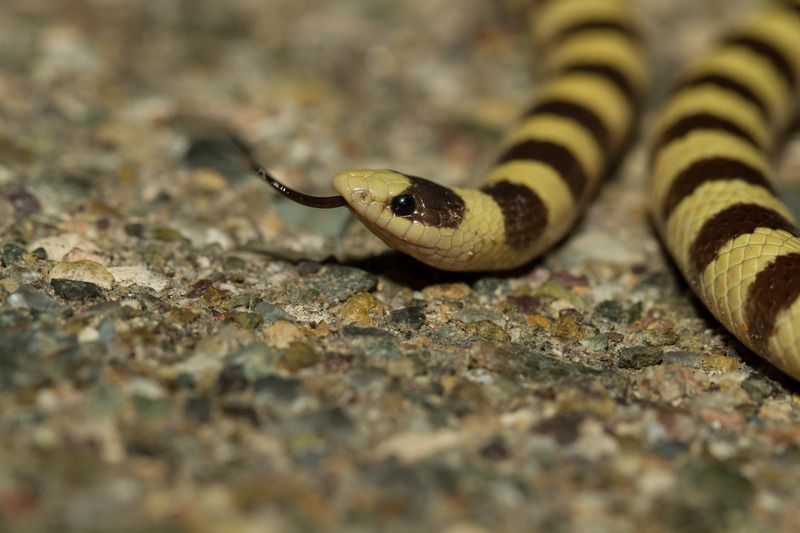 a dark leopard lizard early in the morning just after coming out of its hole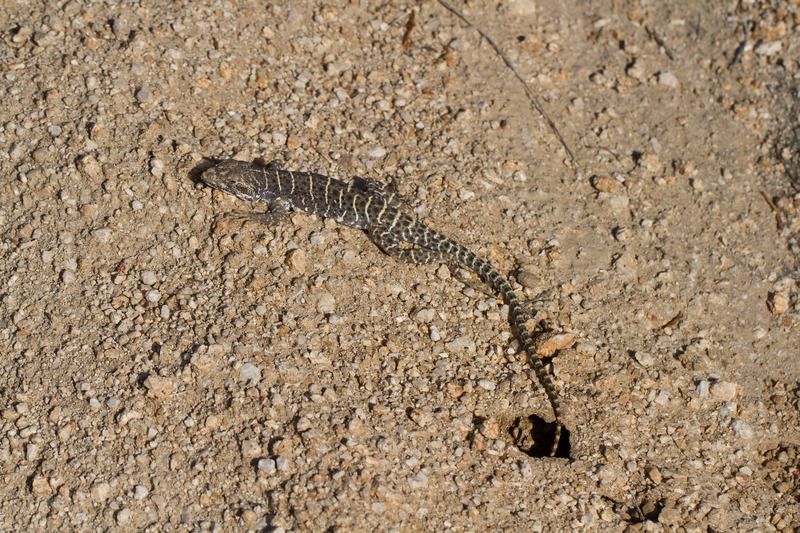 a freshly hit, large, live but probably mortally wounded ground snake showed up in a locality I hadn't seen them in before, and out of frustration, I gave up driving to my next destination until we flipped a live, healthy one. it only took about 15 minutes.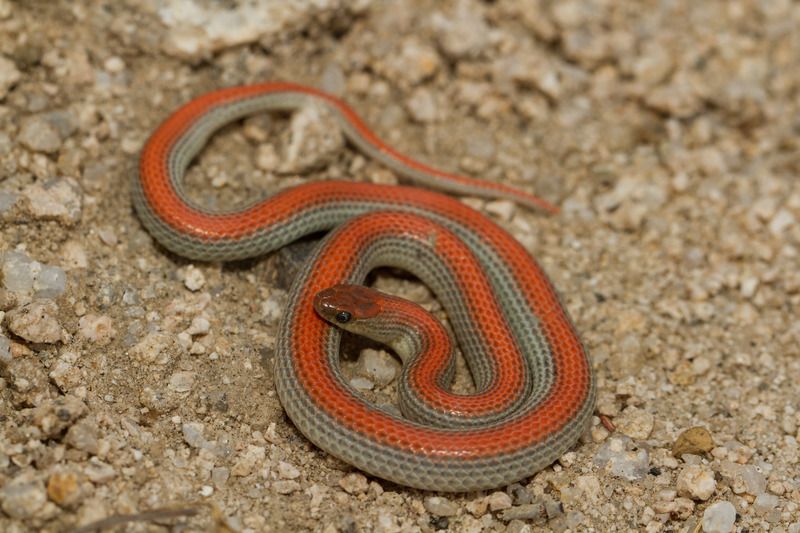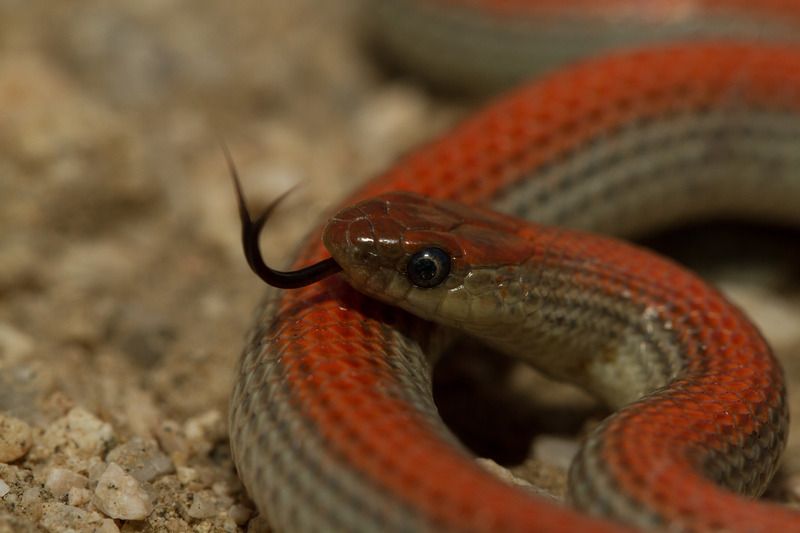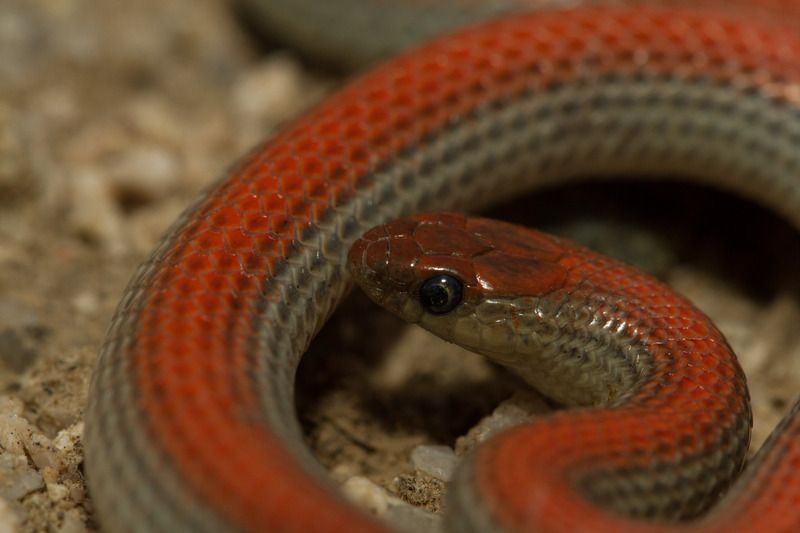 Before we could go home, a lizard lassoing lesson was in order, so stop at an iguana rich area was the answer.
The master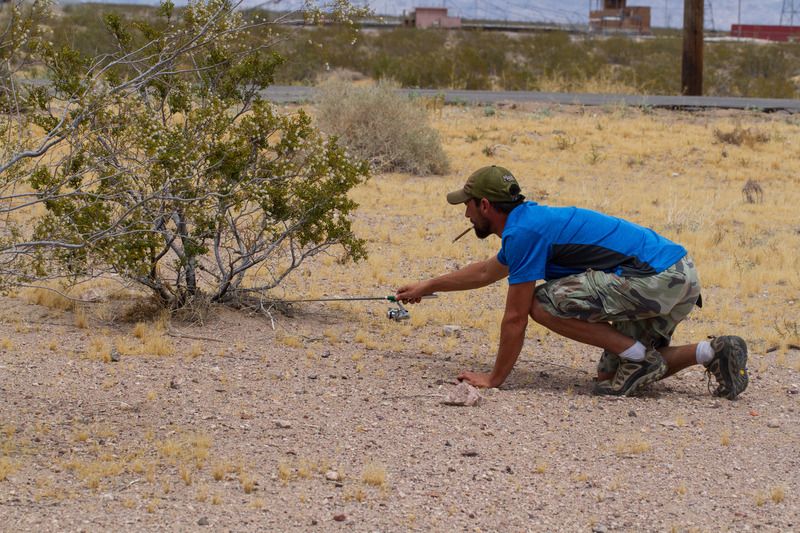 the kid's a natural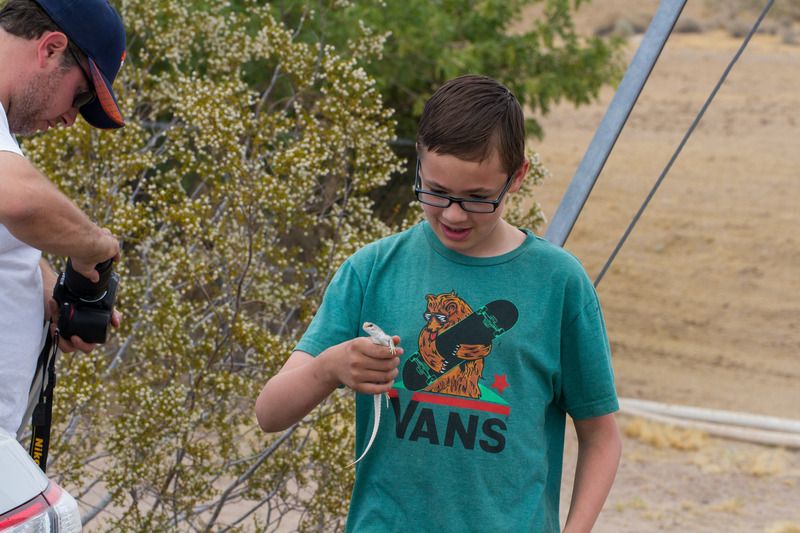 That's MY boy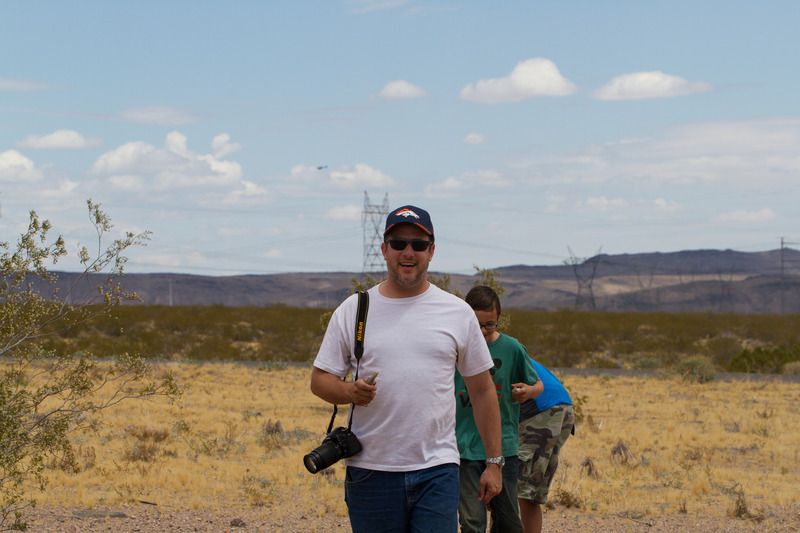 That's it. We went home, the temps returned to normal, and I am sure there is some really good road cruising conditions in southern Nevada and California right now. The weird weather probably aided us in finding the ground snakes, Tantilla, blind snake (probably the biggest surprise of the trip) and definitely made finding some of the more common desert snakes a challenge. Thanks to all mis amigos, I will see some of you soon!