I've been heading to North Florida off and on for the past few weeks trying to find a canebrake (timber) rattler. Well last night I scored, and got a bit more than I was aiming for. Here is a run down of events.
Cruised up through Union County and saw a gopher tort along the way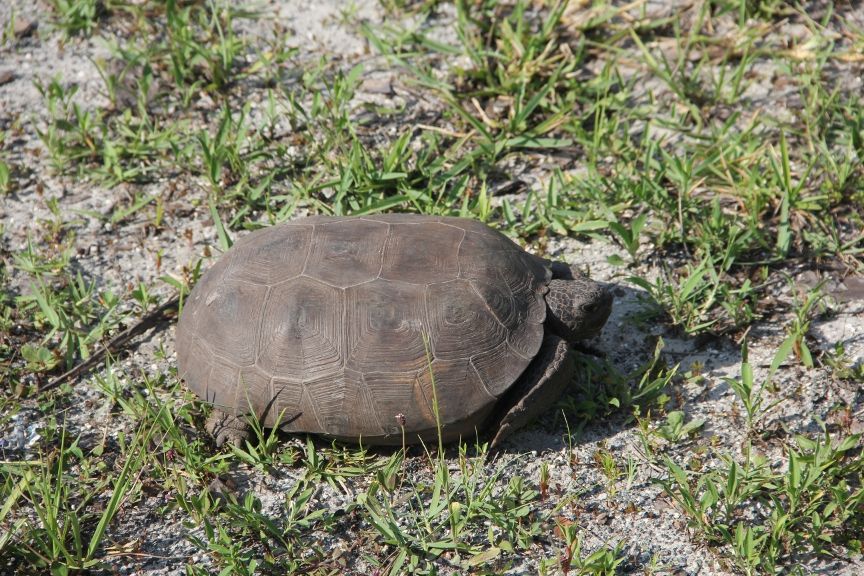 Cruised around Baker and Columbia Counties for about an hour, and then saw this 3' snake sittin on the edge of the road.
Oh man was I excited!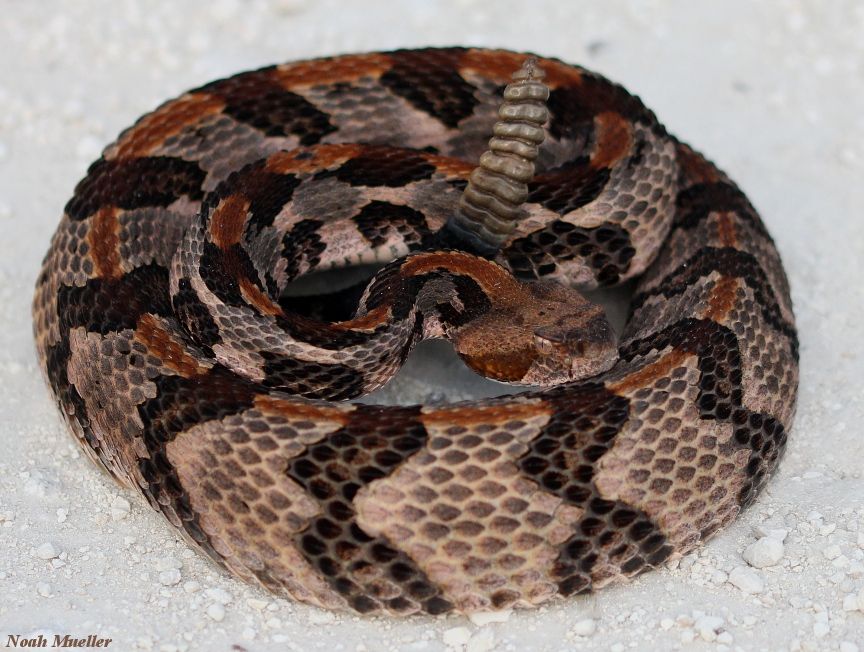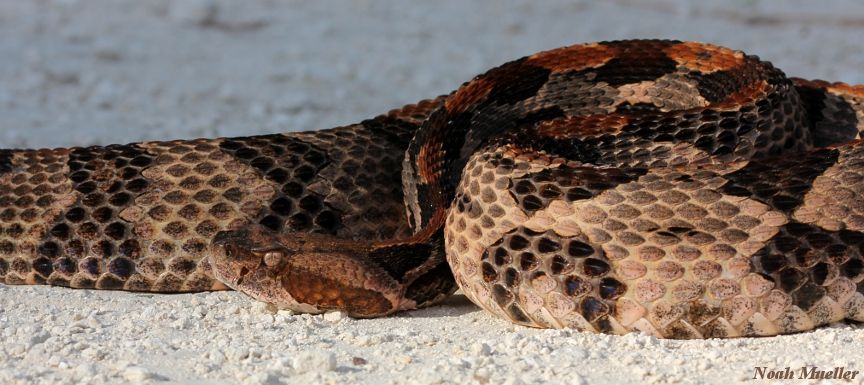 I tried my luck for some more day species - saw a black racer that I didn't voucher. As the sun was setting, in very short order I cruised up not one, not two, but three glass lizards. One of which escaped into the bushes and I don't like chasing them down; their tails break too easily.
Eastern Glass Lizard #1
#2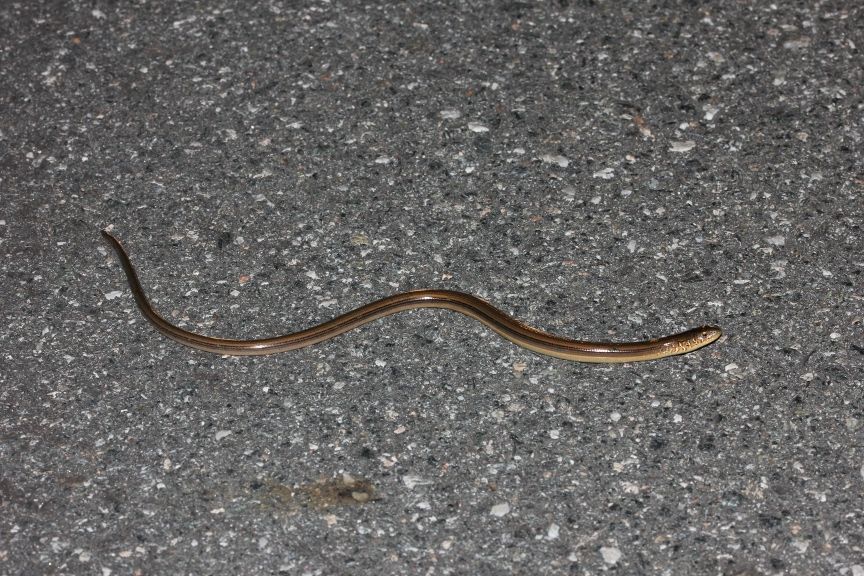 #2 Up-close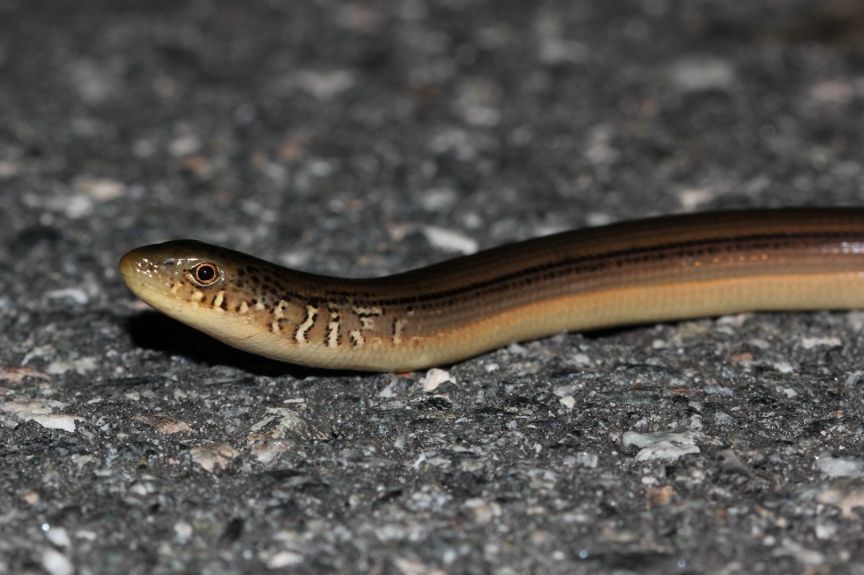 Then there was a Florida water snake.
After the first water snake, there was this cute little Pygmy Rattler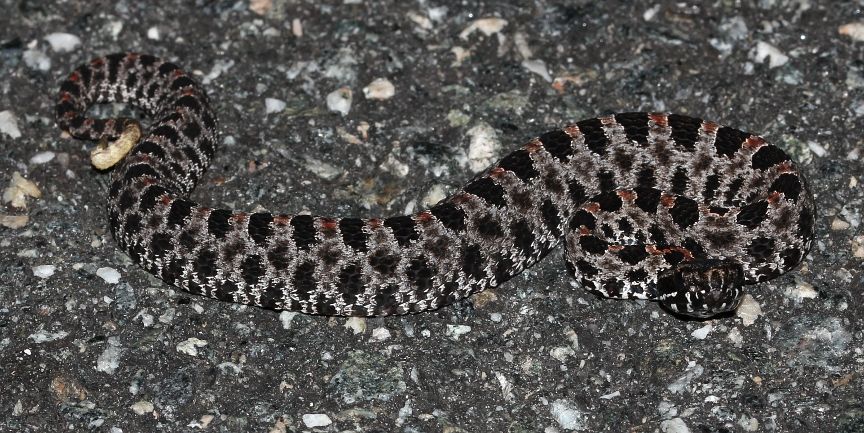 And then after that, there were two water snakes on the road. I was able to photograph one, but the other (like the glass lizard) darted into the bushes.
The last two glass lizards, pygmy, and 3 water snakes were all found within about 15 minutes.
Watersnake #2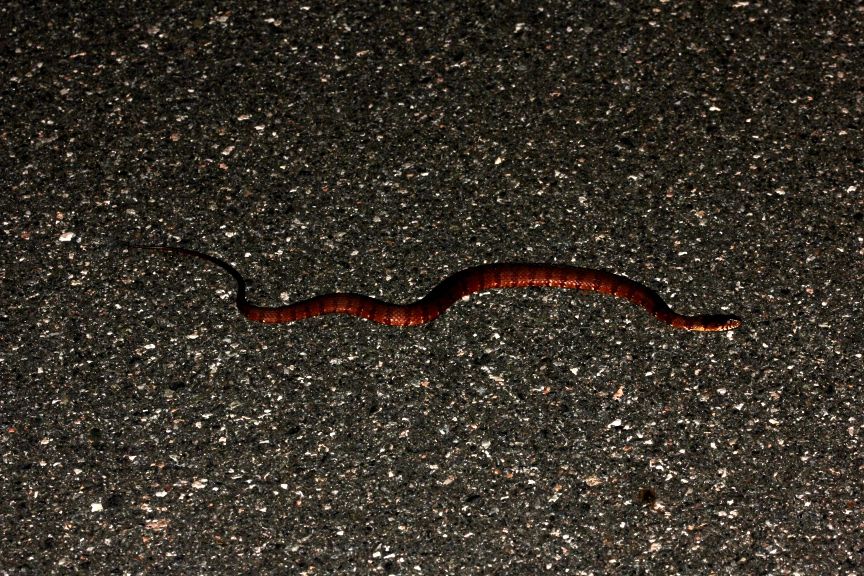 Then came the corns. I found 2, again in pretty short order. One AOR (pictured below) was found about 5 min after the double cruised waters and one DOR 10 minutes after the AOR corn. It turns out, that would be the only DOR for the night.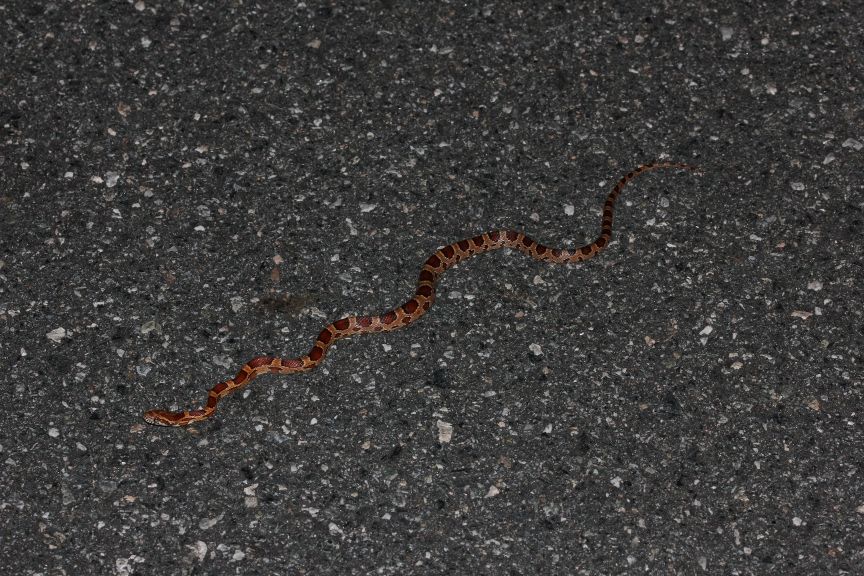 Snake movement was slowing down, and I thought after the DOR corn all I would see would be more DORs. Boy was I wrong! A small thunderstorm started to blow in, and that evidently got a few more things moving.
I saw this pine needle slither across the road and instead of being a freaky needle it was actually a Pinewoods Littersnake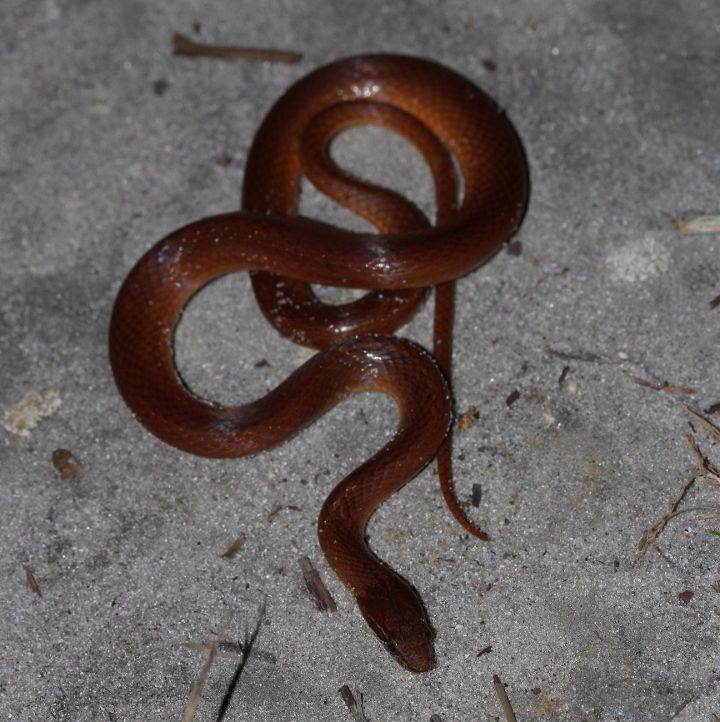 Then I saw this head break over the white line on the side of the road. I jumped out to investigate and found this 20" coral snake hunting in the grass on the shoulder. I had my macro lens and I tried to get a better pic of the coral snake, but it was large and fast. It darted into the bushes and like heck I was going to chase it down!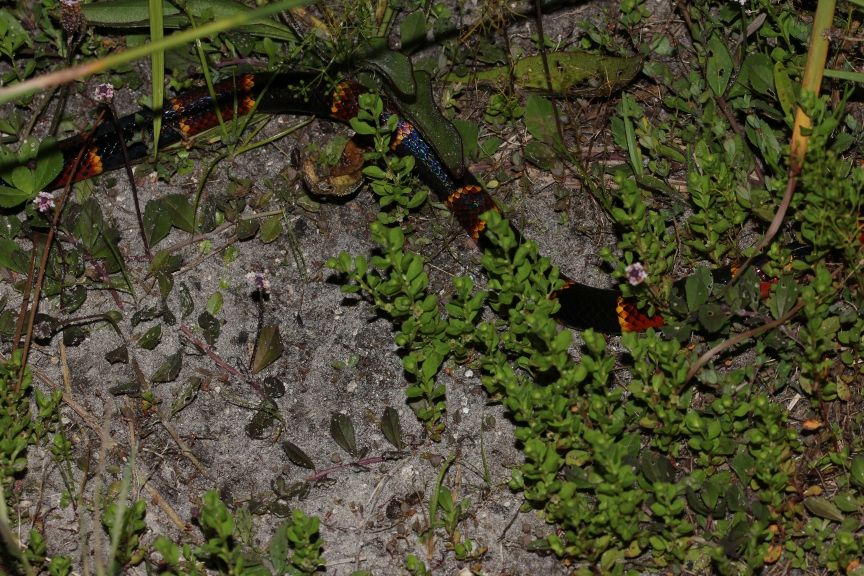 And then maybe 10 minutes after that I found a coral snake mimic - a Scarlet snake! This one I don't mind picking up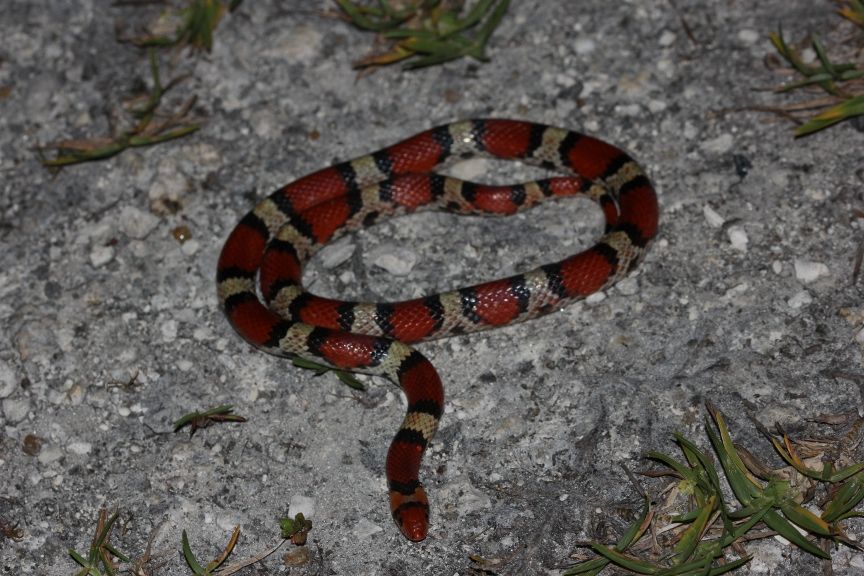 Herp Count Recap:
1 gopher tort
1 canebrake rattler
1 black racer (ignored voucher photo)
3 eastern Glass lizards (1 escaped voucher)
3 watersnakes (1 escaped voucher)
1 pygmy rattlesnake
2 corn snakes (one DOR)
1 pinewoods littersnake
1 coral snake
1 scarlet snake
15 total finds
10 different speices
I'm ignoring the countless frogs and toads that were seen through the night as well.
Holy Cow what a Good night!!!