Hey There FHF,
It's a little late, but I've been too busy herping to find the time to put together a long post until this week. Please pardon the highly variable quality of my photos. Most were just taken quickly to serve as vouchers for my HERP records. Some are screen grabs from underwater videos. Occasionally though, I took out my real camera and tried to get a high quality pic....
To kick off our much-anticipated summer vacation, my wife, two young boys, and I stayed with our good friends Rodney and Meghan at their house in Lihue on Kauai.
The first herp we found was this big fat cane toad (Rhinella marina)
There were about 4 or 5 other cane toads that we saw multiple times in the yard after dark.
On the second day of our visit, Rod took us to his favorite private fishing pond to catch peacock bass. He used a throw net to catch us some small tilapia for bait. In the process, we caught a few large tadpoles.
Everybody caught a bunch of fish!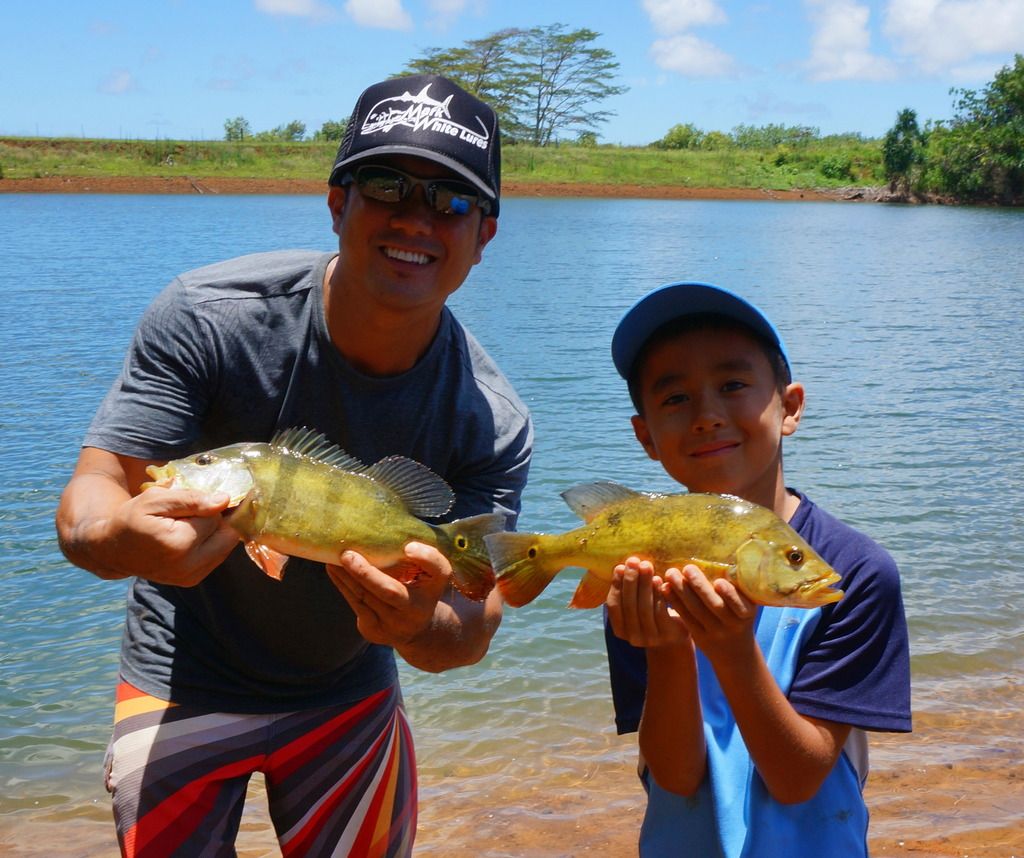 Brady caught one of the nicest bass
Pretty sure this is an American bullfrog tadpole (Lithobates catesbeianus)
We also found one medium sized frog and one tiny toadlet along the shore...
Quite a small bullfrog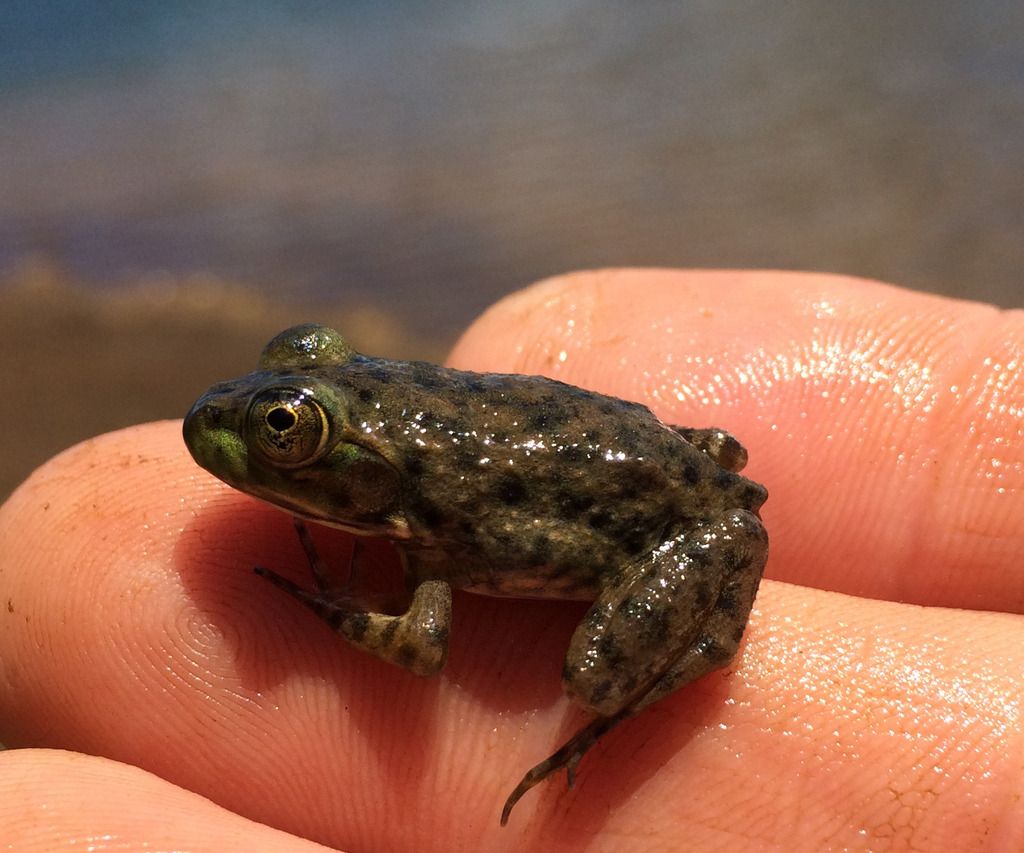 A recently metamorphosed cane toad?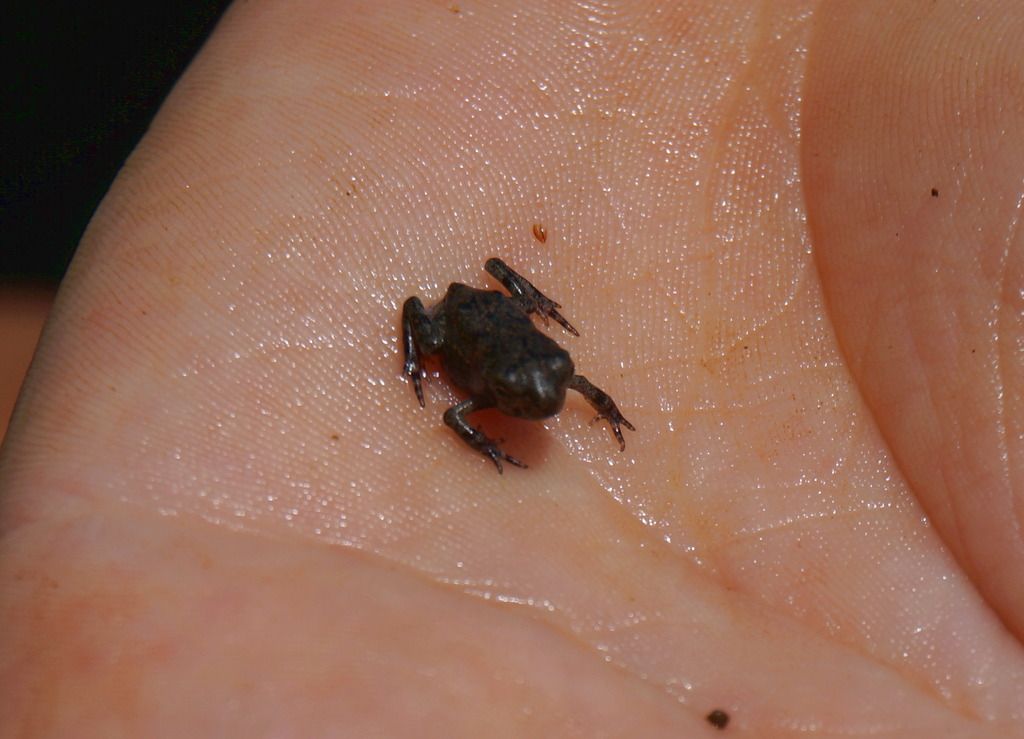 We saw a small flock of nene (Branta sandvicensis) on the way back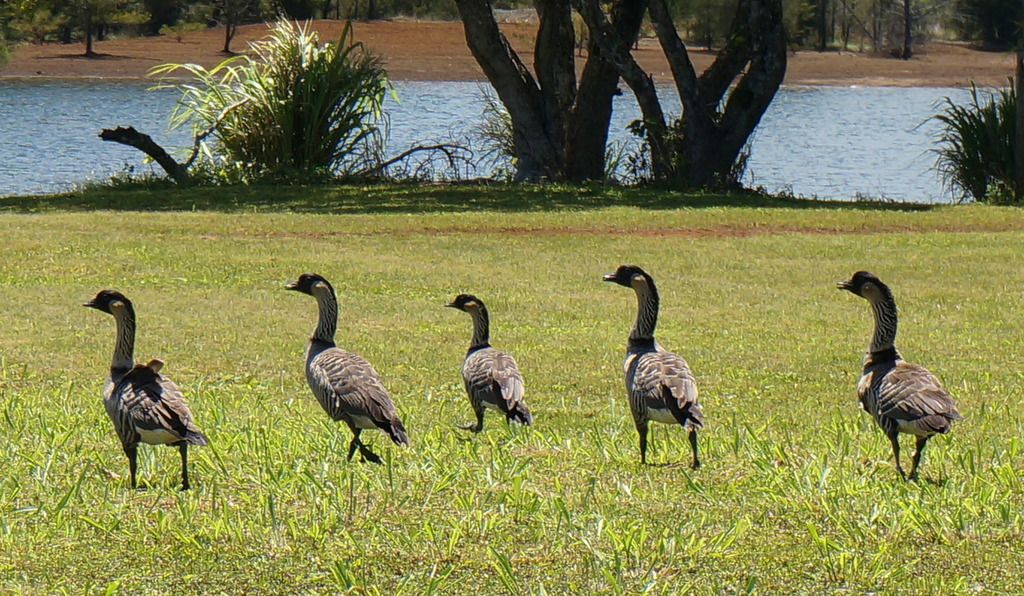 More herps from around Rod's house…
Gold dust day gecko (Phelsuma laticauda)
Green anole (Anolis carolinensis)
?Common house gecko (Hemidactylus frenatus)?
Brahminy Blindsnake (Ramphotyphlops braminus)
HERP County Record!
Couple more lizards from other areas on the island..
Gold dust day gecko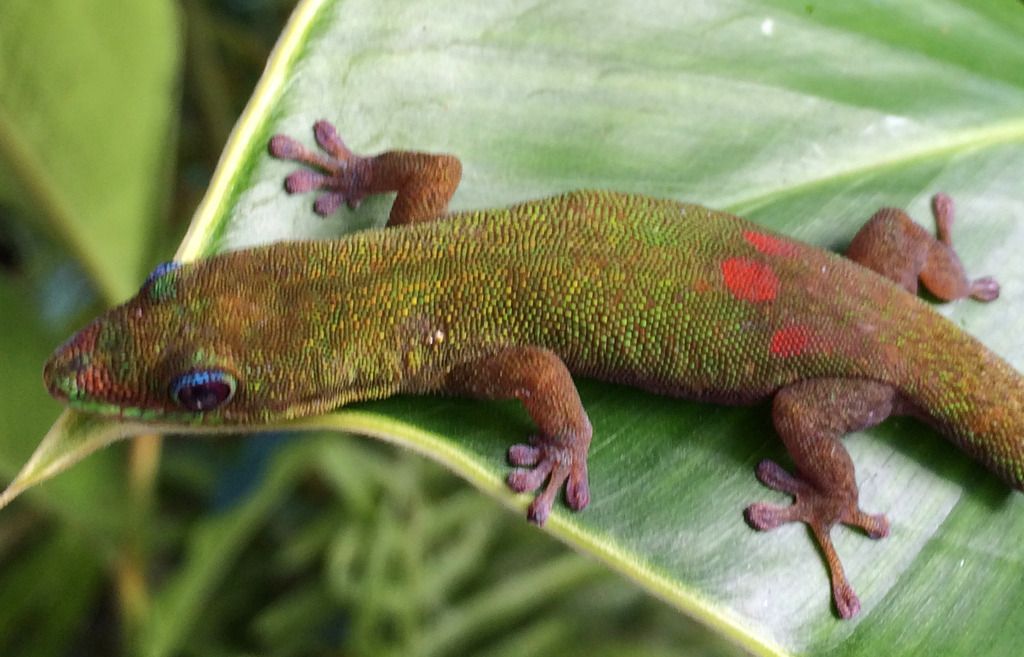 It's colors were much more vibrant before being captured. It turned brownish because it was scared and upset.
Brown anole (Anolis sagrei)
For some reason, we had no luck with sea turtles on Kauai.
They must have all swam over to Maui…
After our time on Kauai was up, we said Mahalo to Rod and Meghan, and flew to Maui for a week with the extended family at a nice resort…
The rocky coastline directly behind where we stayed is set aside as a wedge-tailed shearwater nesting preserve
The young shearwaters spend their days down in burrows.
At night they come out and wait for the adults to bring home some grub
The shearwaters were joined by a host of cane toads - each one apparently staking out a small patch of land as its territory.
This distinctive yellow one was seen in the same spot on three different nights.
The ornamental landscape around the perimeter of the resort harbored a few other non-native herp species…
Greenhouse frogs (Eleutherodactylus planirostris)
Lots of geckos! I'm not sure if there was only one species, or perhaps up to three.
Can you help me identify them?
Gecko 1
Gecko 2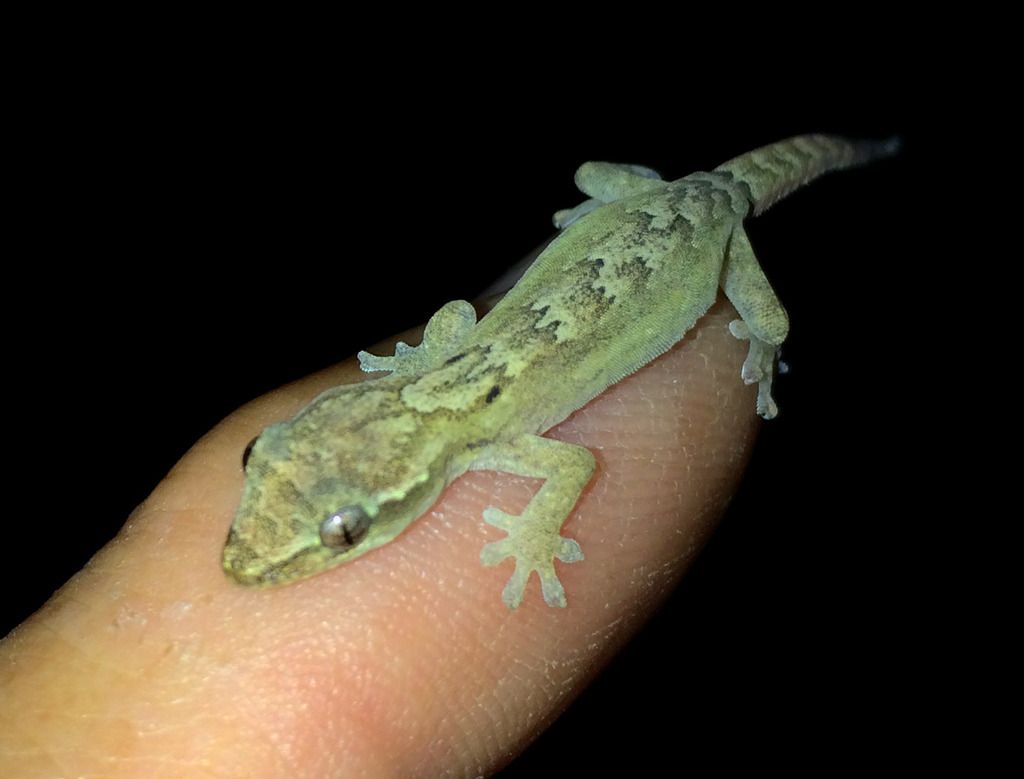 Gecko 2 venter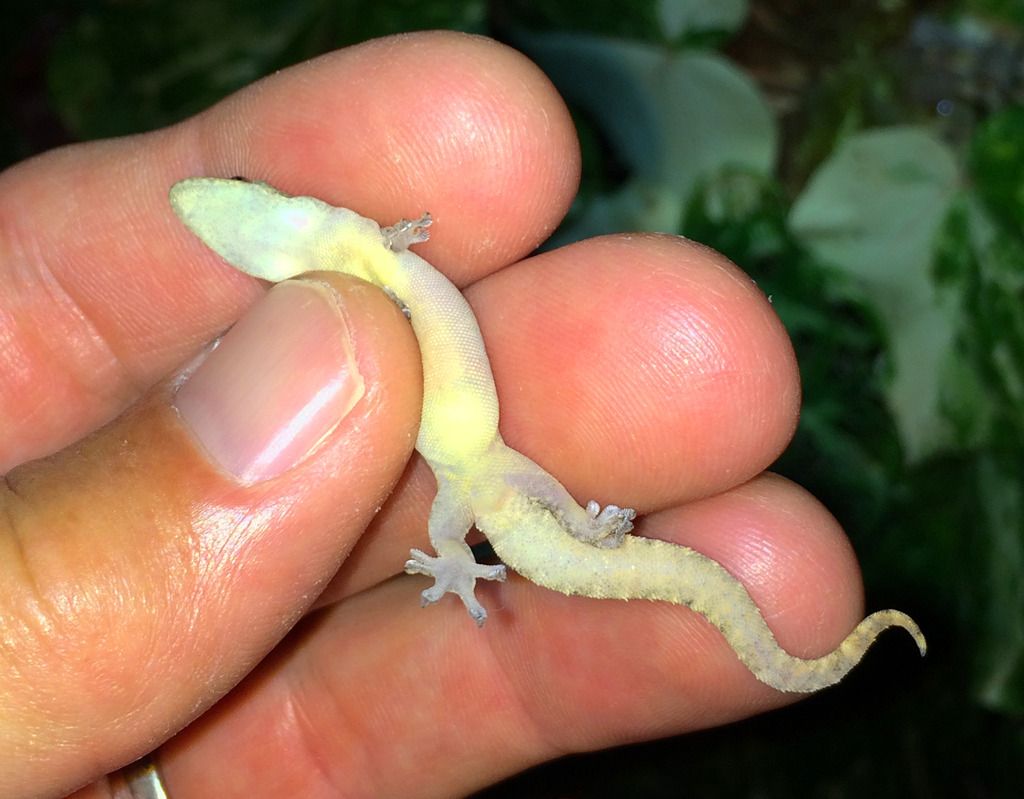 Gecko 3
Gecko (or anole?) eggs found in a lava rock crevice
Green anole
This was the only green anole we saw on Maui.
Brown anoles were all over the walkways, low walls, and palm tree trunks around the resort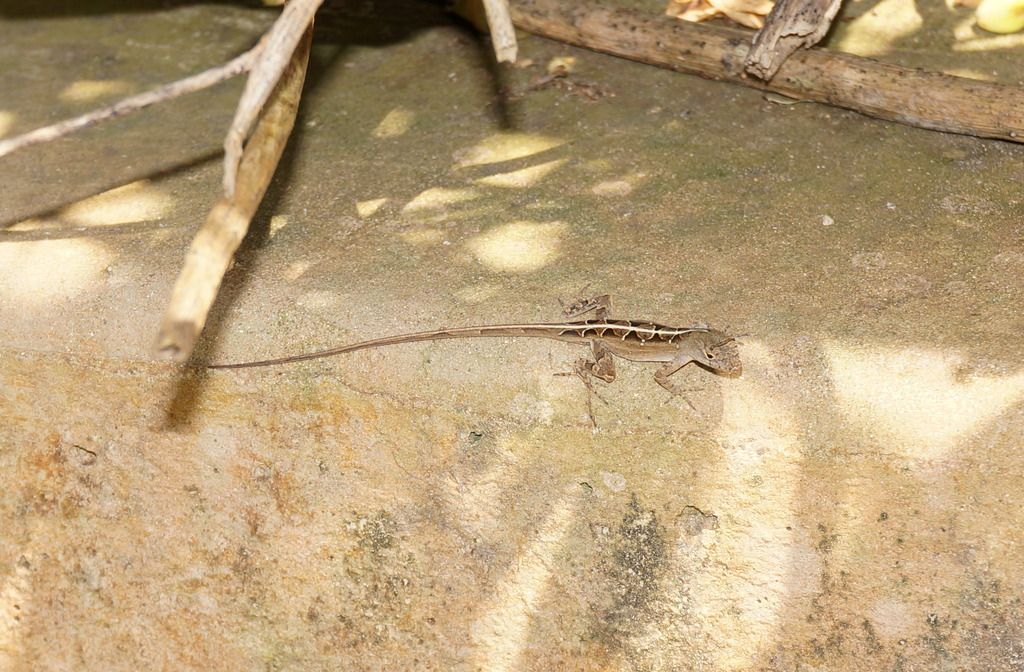 Even though the nice lady at the entrance warned us that chameleons are 'very difficult to find', we had a great time at the botanical garden.
We found six in about two hours…
Jackson's chameleons (Chamaeleo jacksonii)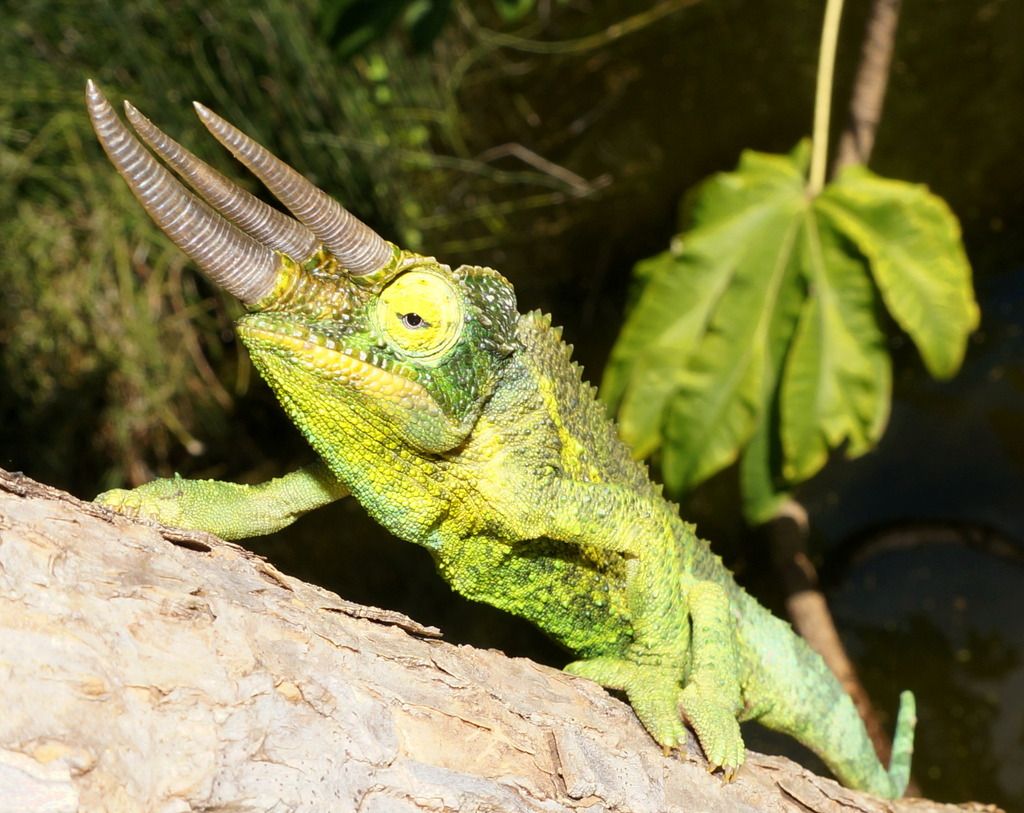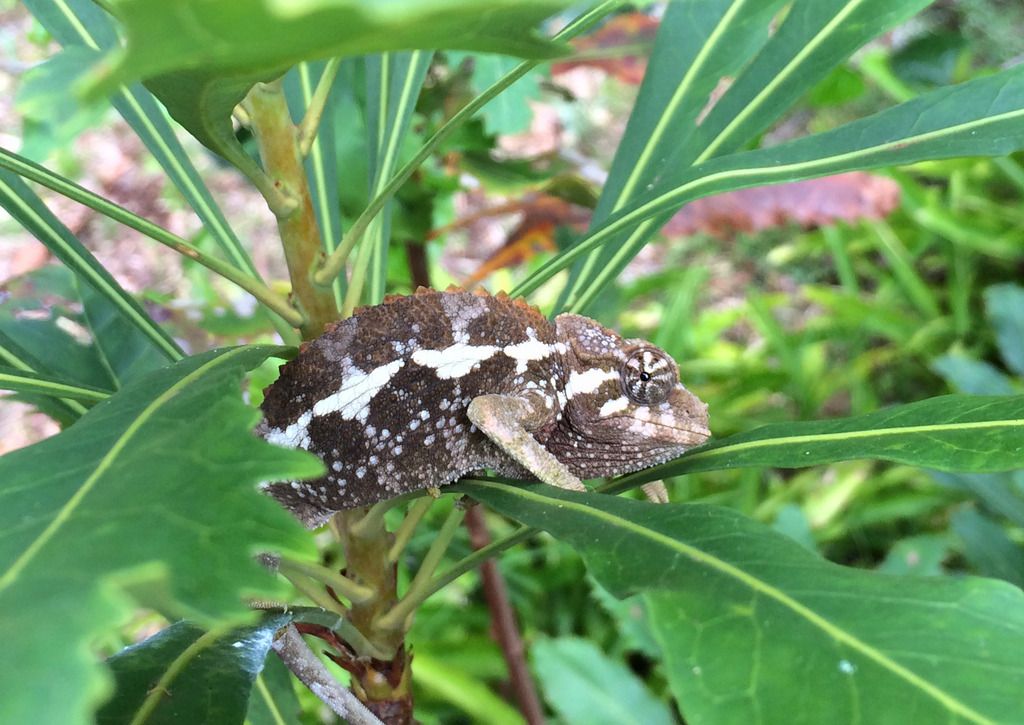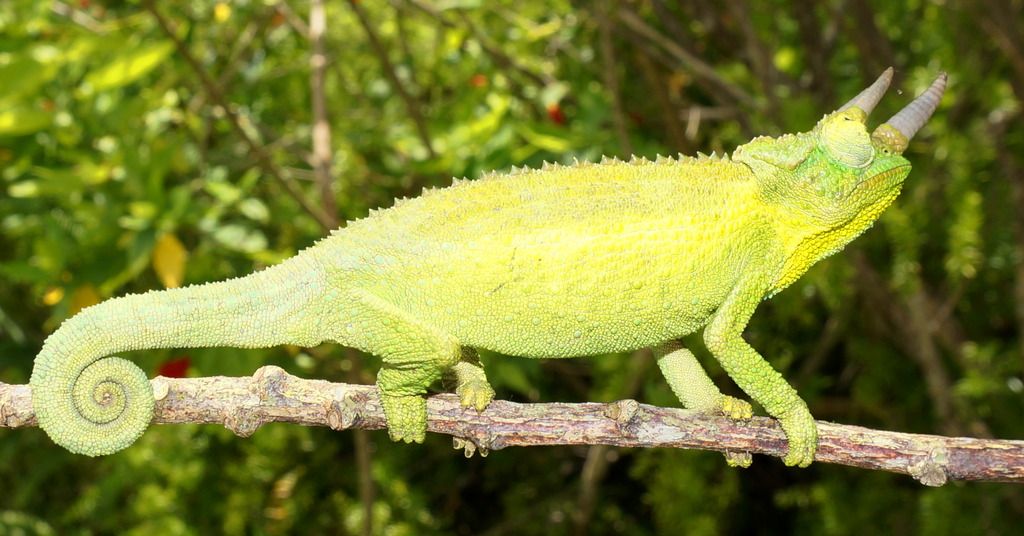 Trevor found the king-sized male!
Spending time with the chameleons was definitely one of the highlights of our trip!
Plague skinks (Lampropholis delicata) were also found at the botanic garden.
We saw about 5 or 6 of them, but only photo'd a few..
I got in a couple rounds of golf with my brother-in-laws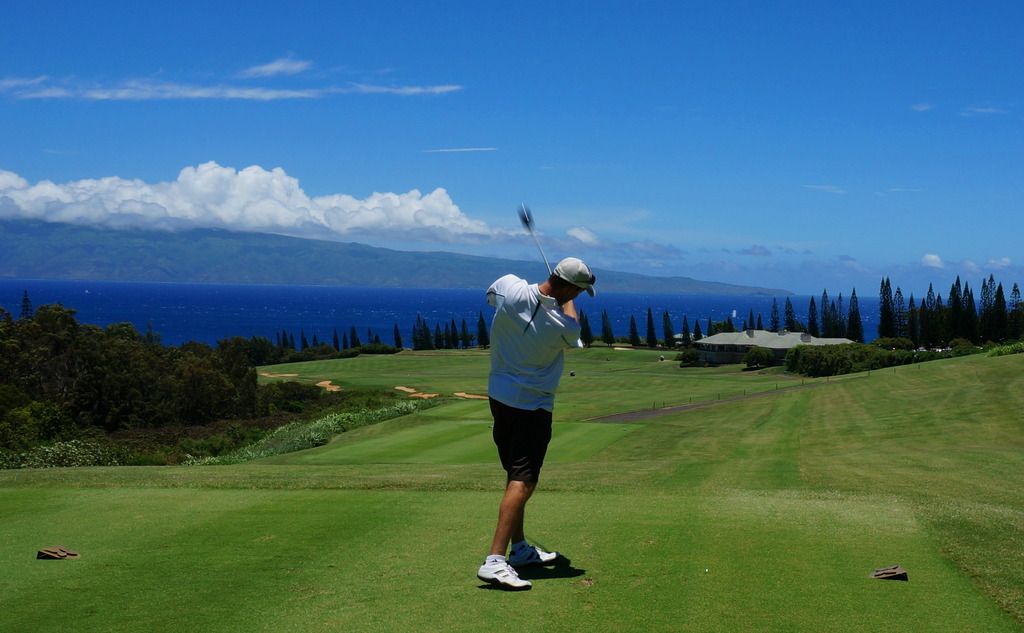 The whole family went to the Old Lahaina Luau...
The food and drink was quite good, while the hula dancers were world class!
While exploring the north shore one day, we discovered a long reef with over a dozen green sea turtles (Chelonia mydas) feeding on algae…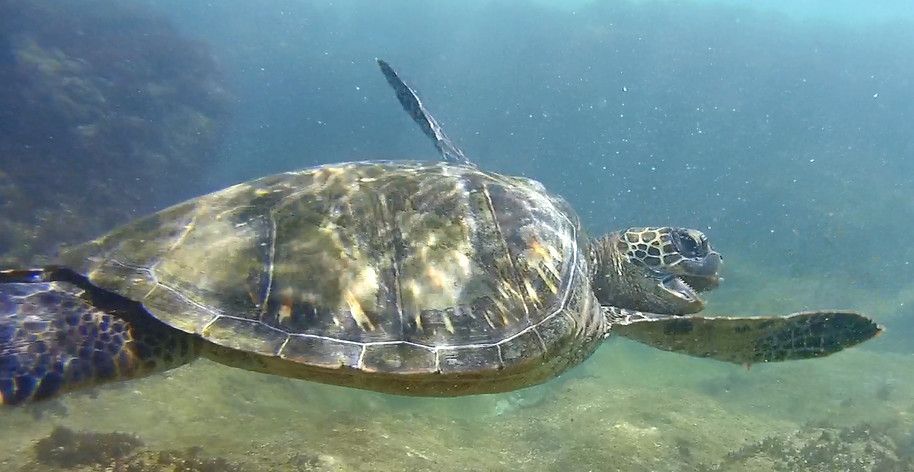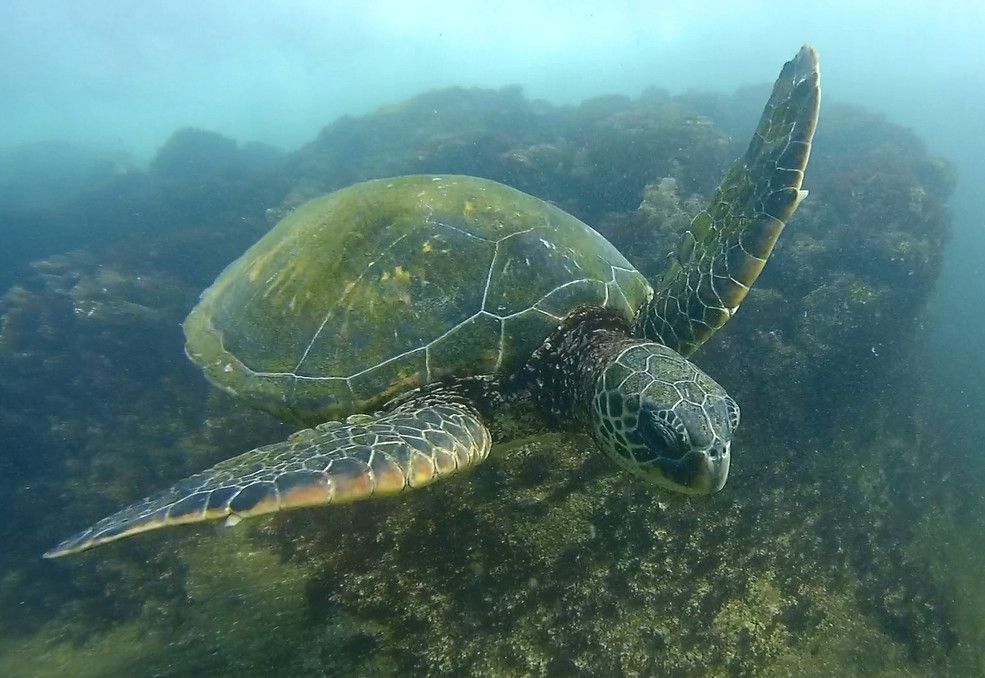 This was the first time Trevor and I snorkeled together with sea turtles. What a special day!
On our last full day on Maui, we went to the NW part of the island and once again snorkeled with green sea turtles.
This time the reef was more pristine and the water was much calmer, so Lil and Brady tagged along with Trevor and I…
Overview of the bay

I noticed that these guys frequently nip at their own front flippers, perhaps to remove algae and parasites.
Turned out to be a great family outing!

Can't wait to return to the Land of Aloha someday soon!
Jeff