So... with a little help from a friend, Jacob and I went up and checked Berdoo Klaubs off our lifelists. this ONE spot is described as a croceator/klaub x spot... making these one of the rarest salamanders in Ca.
Jacob flipped his little sub-adult first... showing the yellow blotches this spot is known for... then I flipped an adult with white blotches... which neither of us know what to make of THAT...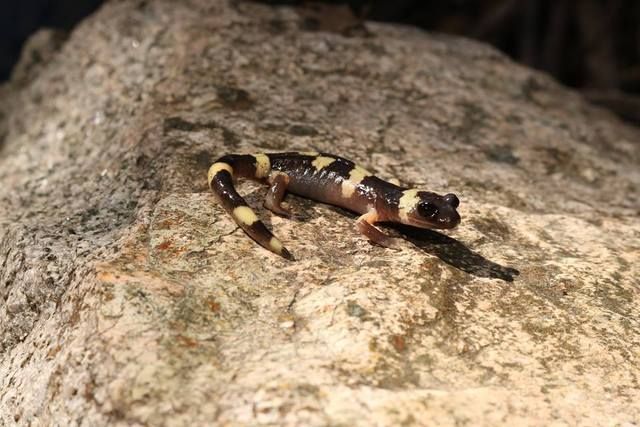 whatever they are... lifers for both of us... so we are a couple of campy hampers...